They may stop making movies after Batman v. Superman: Dawn of Justice. Based on a new trailer for the film, which arrives March 25, Hollywood bigwigs spared no expense (or plot point) in assembling the ultimate superhero showdown. Batman v. Superman is the turducken of comic-book movies.
And yet! This, it seems, will be a movie where the grimacing is as important as the clobbering. If director Zack Snyder (Man of Steel, 300) wanted the beadiest death stares from his Superman (Henry Cavill) and Batman (Ben Affleck), he got them, and the supporting cast members (Jesse Eisenberg as the nefarious Lex Luthor, Gal Gadot as Wonder Woman, and Amy Adams as Lois Lane) tries their best to match. Batman v. Superman: Dawn of Justice is one brooding blockbuster. Forget the rogues gallery -- here's the mope gallery, ranked below from subdued to royally pissed off.
Recommended Video
Viral Granny Rips Shots With Grandson, Gives Relationship Advice
22. A rare instance of happiness in the Batman v. Superman trailer comes in the form of this smirk of sinister joy. Bruce Wayne looks like he just upper-deckered Superman's toilet and he knows he's going to get away with it.
21. Eight cups of space coffee keeps Lex Luthor as chipper as a Kryptonian used car salesmen in his first encounter with Clark Kent and Bruce Wayne. But he's a little pissed. Maybe the hot dog weenie tray just went by.
20. When our heroes stop quarreling and align in the Flying V, their faces crust with looks of confidence. The dawn of justice is here!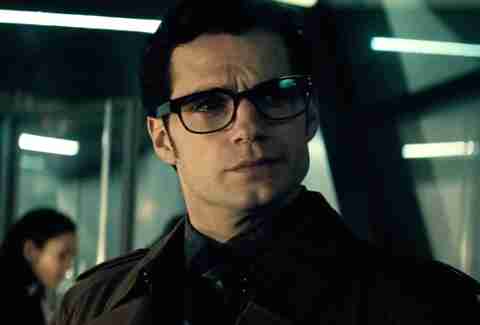 19. Seen, but not heard: "Get out of my movie, Batman." Settle down, Clark.
18. General Zod (Michael Shannon), a corpse, is the happiest guy in this trailer. He'd be at the top of the ranking if he wasn't dead. Says a lot about life, you know?
17. The esteemed Holly Hunter appears in the trailer as Senator Finch, who seems none too keen on superpowered activity. We'll have to wait for the full film, but this looks like her "I'll wait" face.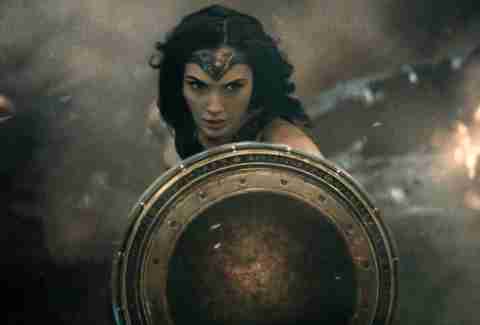 16. "Hell hath no fury like a woman scorned" is a prosaic, derogatory idiom unless you're referring to Wonder Woman and a mutant space alien is doing the scorning.
15. Even the Westboro Baptist Church came out to protest Superman. Poor guy. C'mon, zealots -- Kal-el isn't a Christ figure, he's Moses. Learn your allegories. Leave him alone.
14. You'd be pissed, too, if you were sidelined by a franchise that started with you as a co-lead.
13. Just another day at work, catching out-of-control rockets in the nick of time. Here, Superman suffers from the malaise of a day job, an existential poison.
12. [Insert flashback of a crook murdering Bruce Wayne's parents.]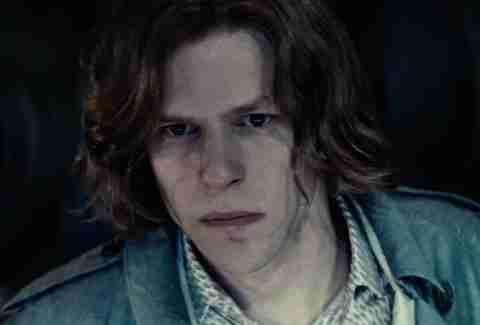 11. Lex Luthor declares, "If man won't kill God, the Devil will do it!" In this reaction shot, Richard Dawkins explains to Lex why that's just not true.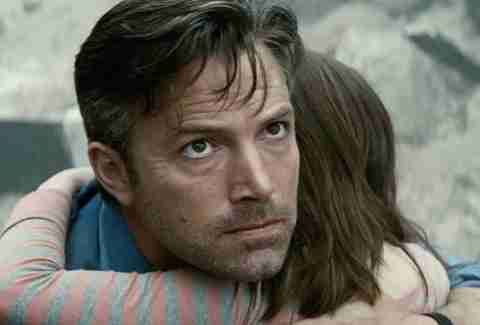 10. This is not the face you make while watching two superbeings pummel each other into skyscrapers as an alien ship rips Metropolis in two. We'll give Bruce Wayne the benefit of the doubt: This must be his pre-rage scream face.
9. Superman just found the upper-decker.
8. Meet Doomsday, the amalgamation of General Zod and a Lord of the Rings troll. He's pissed because he was built that way!
7. Batman's "Oh shit, another villain" face.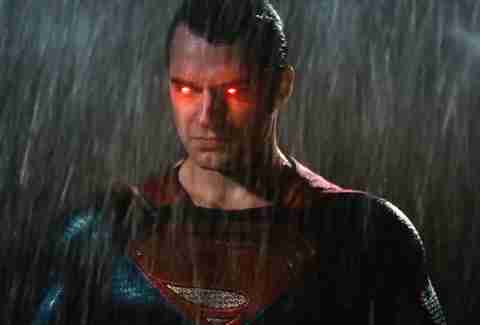 6. There's hope, Superman. Even Ben Stein said so. For dry, red eyes, use Clear Eyes.
5. Batman's metallic super-suit is preventing him from scowling at his full potential. The things men sacrifice to become heroes...
4. "I don't know how you did it, but get that upper-decker out of my super-toilet!"
3. Batman isn't just a vigilante crimefighter. He's also an artist. And artists brand their work. This goon's hurt will last a lifetime.
2. What Batman thought was going to be a simple round of FIfty Shades of Grey role-playing ended with the ultimate insult: an unmasking. Superman does not adhere to safe words.
1. "My parents died in an upper-decker fire."
Sign up here for our daily Thrillist email, and get your fix of the best in food/drink/fun.
Matt Patches is Thrillist's Entertainment Editor. He previously wrote for Grantland, Esquire.com, Vulture, The Hollywood Reporter, and The Guardian. The Batman v. Superman trailer made him smile. Find him on Twitter @misterpatches.