Don't miss Thrillist's guides to the best anime of the year so far and the best anime on netflix right now. And don't sleep on last year's best anime series either.
Action series have been a gateway into anime for the longest time, sparking the interest of new fans through thrilling confrontations. The main culprits behind the always increasing popularity are shows most of your acquaintances have been hooked on at some point in their lives: the endless adventure series like One Piece; iconic shows that return to have that same effect over new generations, like Dragon Ball's recent iterations and Naruto's heir Boruto; and of course some new titles joining the fray as well, like Attack on Titan, Tokyo Ghoul, and the blood-pumping My Hero Academia, which successfully mixes Western superhero elements in a traditional shonen manga mold.
"Action anime" is a very broad category, so even if all you're seeking from your Japanese cartoons are exciting fights, there's room for very diverse titles. To help out newcomers taking their first steps after that, or simply people seeking new exhilarating adventures, we've put together a list of other excellent action anime you can go and watch right now.
Recommended Video
'Game of Thrones' Season 8, Episode 5 Primer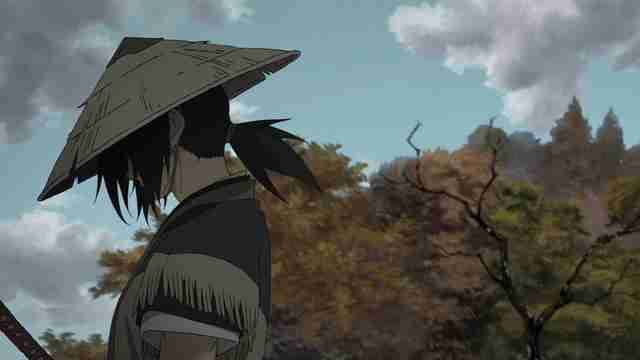 Sword of the Stranger
Stranger might very well be the most perfectly executed entry of the genre, as a consequence of its peerless craft and straightforward goal. Young orphan Kotaro and his brave dog Tobimaru come across a nameless swordsman, whose adventures require little explanation but are totally enthralling. Sword of the Stranger seems like a great choice to begin this rundown as it's precisely the high-octane action, featuring some of the best-choreographed bouts in anime altogether, that will keep you glued to your seat throughout the film. Despite the constant frenetic movement, there's an understated tactical element to its frenzy, as the movie constantly incorporates the environment and everyone's positions into the dynamics of the fight in a way that very few other titles do.
Where to watch it: Stream on Funimation.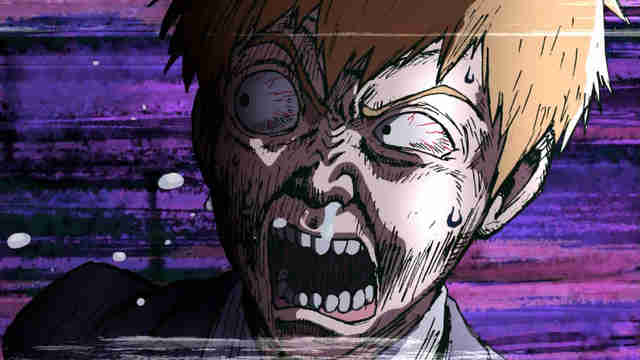 Mob Psycho 100
Although its sibling series One-Punch Man receives a bit more attention, as its irreverent attitude and ridiculously grand action caught the attention of countless fans, Mob Psycho's heart ultimately gives it the edge. Shigeo "Mob" Kageyama is an awkward yet kind teen who forces himself to keep his emotions in check, as his tremendous psychic powers are unleashed when his emotions peak. Shigeo's character arc is compelling, but the true star of the series might be his mentor Reigen Arataka, a complete farce of an esper, but at the same time, one of the most genuine parental figures in anime. And don't get me wrong, Mob Psycho 100 is also an astonishing action production, and quite the inventive one at that. The work of digital and traditional artists is intermingled with techniques as unusual as paint-on-glass animation, giving unique form to the feelings Mob unleashes. Mob Psycho is in all respects a one of a kind series you shouldn't miss.
Where to watch it: Stream on Crunchyroll, Funimation.
Hunter x Hunter (2011)
If we're talking about narrative and thematically compelling action anime, the king might very well be Yoshihiro Togashi's Hunter x Hunter. While there's more directorial oomph to the 1999 incarnation, it's easier to recommend the cohesive vision and satisfying end of the 2011 version. For those of you still not acquainted with the series, Hunter x Hunter starts off with the young Gon Freecss, who is following his missing dad's path and taking a practical exam to become a Hunter, a special title for adventurers of the world. What first appears to be an unassuming tale keeps on growing in scale and ambition, eventually forming large arcs that tackle genre staples like heroes' lack of concern for their own well-being, while staying a very touching and entertaining narrative on its own right. The interconnected narrative threads spun from the massive cast prove that Togashi isn't just a conceptually interesting creator, he's a masterful storyteller as well. Hunter x Hunter's true potential takes a while to surface, but once it does it'll stand a chance to become one of your favorites.
Where to watch it: Stream on Crunchyroll, Hulu.
Yu Yu Hakusho
Before the age of Hunter x Hunter, author Yoshihiro Togashi was already a bit of a legend in this genre thanks to the unforgettable Yu Yu Hakusho, which starts off with the death of its protagonist Yusuke Urameshi and follows his adventures as a spirit detective. Qualities shown in Togashi's later work weren't much of a factor in this mid-'90s series; rather than a wonderful ensemble cast, Yu Yu Hakusho is all focused on a charming group of four, and the fights are a bit more hot-blooded than tactical. That said, his creativeness makes standard situations feel unusually fresh, to the point of peaking with perhaps the greatest tournament arc in action anime history. The abrupt ending to the series is still a shame, but it otherwise stands the test of time perfectly. Give it a try, and you'll quickly understand why it's a classic.
Where to watch it: Crunchyroll, Hulu, Funimation.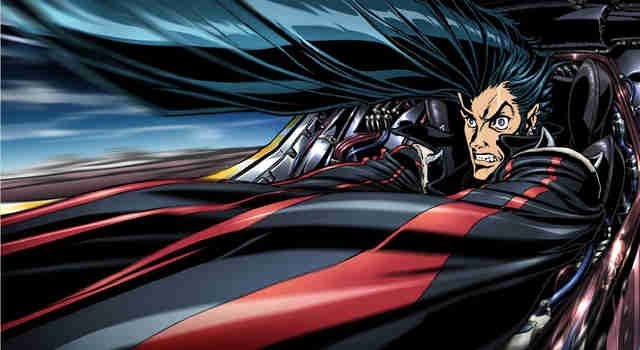 Redline
This movie is the embodiment of coolness. It's the kind of film that renders "style versus substance" debates even more obsolete and sterile than they usually are by making unforgettable flair the main point. Protagonist JP is one of the many participating in the Redline, the most outrageous racing event since the Cannonball Run. That's as far as the story goes. Beyond that, Redline offers an unmatched audiovisual experience that takes the spotlight; a catchy soundtrack; director Takeshi Koike's iconic approach to shading; a level of animation prowess that was only able to be achieved through many years of arduous production; and an uncanny ability to give physical form to the feeling of speed. Redline has to be experienced to actually be understood. Treat yourself to the most wonderfully chaotic high-speed battle.
Where to watch it: Stream on Hulu.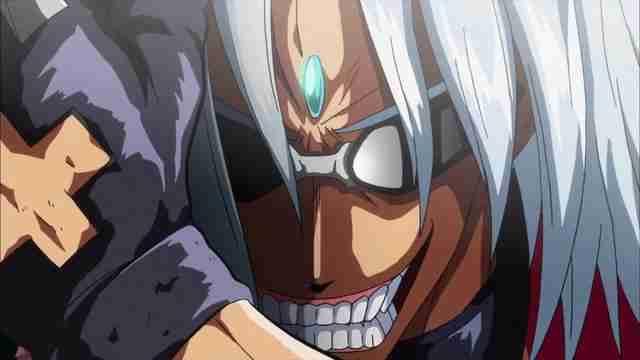 Needless
This is a similarly colorful and hectic action piece, yet with totally different flavor. Cruz Schild is a bit of a cowardly child who recently lost his brave sister, a fellow member of a resistance group against the ruthless ruling mutants, which leads to his meeting with fighting priest Adam Blade. A normal series would make him a parental figure to learn from, but Needless is having none of that -- Blade is violent, impulsive, and a questionable pervert who knows no morals, which sets the tone for an irreverent comedy that doubles up as a ridiculous action piece. The post-apocalyptic setting is inhabited by people with all sorts of dangerous powers, but even in the most grand-scale fights to the death, the show might randomly decide to destroy the fourth wall or straight up forget the name of its supposed protagonist. If you want comedy with a side dish of fighting and this particular brand of nonsense resonates with you, Needless might be exhilarating.
Where to watch it: Stream on HiDive.
Birdy the Mighty: DECODE
DECODE is another fairly overlooked and immensely competent action series. This reboot of the '80s series starts with a run-in between interplanetary agent Birdy Cephon Altera and Tsutomu, a normal high school boy. Unfortunately for him, their meeting involves Birdy blasting him away while she's chasing a criminal during a mission, which forces the kid to inhabit the same body while they attempt to reconstruct his body. Their quirky relationship is the core of the series, but particularly in this context it's well worth noting that the series is adorned with spectacular fights. Director Kazuki Akane, best known for the classic Escaflowne, has a knack for making action appear big; even when the physical scale of a fight is on the smaller side, his excellent staging that tangibly sets it in the environment makes anything feel grandiose. The show shares these sensibilities with Akane's also excellent Noein series, as well as the same loose digital animation DNA as the joyful yet tragically unlicensed Yozakura Quartet Hana no Uta. So if you like what you see here, consider giving a chance to some more lesser known action titles like it.
Where to watch it: Stream on Amazon Video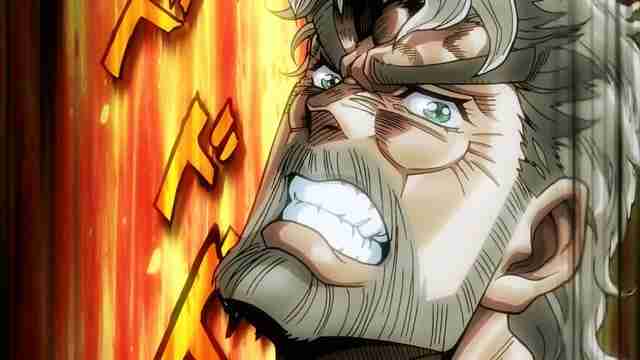 JoJo's Bizarre Adventure
Let's return to crowd favorites with a classic among classics, a series that has been running since the '80s and that constantly manages to reboot itself with unparalleled creativity: JoJo's Bizarre Adventure. It's essentially impossible to sum up the happenings of the Joestars, which at this point span multiple decades, families, and even timelines. From vampire slaying to protecting a small town, this animated adaptation has already seen them experience many bizarre adventures – and there's many to come! Each season has its own appeal: the charmingly old-school beginning; its follow-up with arguably the most charismatic protagonist; a curious round-trip with an even more iconic villain; and even a small scale conflict with the most inspired direction to date. But as settings, abilities, and tones change, two things stays the same: Hirohiko Araki's unforgettable poses, and the fact that fights in JoJo's quickly become a strategy game where everyone attempts to be 10 steps ahead of whoever they're facing. While this all might sound like a bit of an impenetrable franchise, just a few episodes should be enough to understand the enduring popularity of the series.
Where to watch it: Stream on Crunchyroll, Hulu.
Fullmetal Alchemist: Brotherhood
Another modern behemoth, and for good reason. Countless fans had already gotten into anime thanks to the first adaptation of the manga, arguably more ambitious and shakier. But Brotherhood's truly complete tale makes for an even easier recommendation: The story of alchemist brothers Ed and Al, who learned about the world's equal exchange principle the harsh way, needs no introduction at this point, and neither does the fact that this is one of anime's most impressive long-running series; its 64 episodes are packed with high-octane, polished action that its peers can't really match, giving appropriately striking form to its many iconic confrontations. If you want a production of a similar caliber you might want to give a try to Soul Eater, another studio BONES title that put many of its ace action animators to good use, even if the show as a whole doesn't come together in equally satisfying fashion. And if your Fullmetal Alchemist thirst can't be quenched with the long series alone, you might as well go watch its spinoff Milos film -- a simpler tale that lacks the well-constructed conspiracy and much of a theme altogether, but that succeeds through its wildly idiosyncratic action animation.
Where to watch it: Stream on Netflix, Crunchyroll, Hulu, Amazon Prime.
The Garden of Sinners
There's an inescapable entity when we talk about action anime nowadays: Kinoko Nasu, best known for the Fate/ series. The lavish adaptations of Fate/Stay Night by renowned studio Ufotable, who are attempting to cover all its branching stories, are just as popular as their take on the grittier prequel Fate/Zero. If you enjoy the central conceit of the series, which places famous heroes temporarily reborn as powerful magical servants in a competition for the Holy Grail, you can't go wrong with the recent Fate/Apocrypha either; rougher around the edges, but a more amusing take on it that totally disregards previously established rules, which also features some of the most impressive digital action animation in the medium altogether. My personal recommendation would be something much quieter, however: The Garden of Sinners' films. They follow Ryougi Shiki, who is blessed -- or perhaps cursed? -- with mystical eyes that allow her to observe the death of any being or object and slice their existence. Introspective at times, capable of effortlessly switching from effective horror to heartwarming romance, set in a somehow beautiful crumbling urban setting, and surprisingly compelling as an action piece despite the protagonist's ability being so absurdly strong. There's a lot to love in this series, which in many ways also served as a prototype for its more popular successors. Whether as an introduction to the so-called Nasuverse or for fans of Fate/, this is an excellent choice if you fancy action anime that isn't overly hectic.
Where to watch it: Stream on Crunchyroll, Amazon Prime.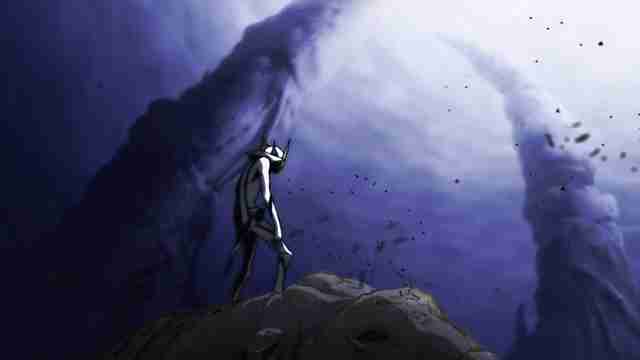 Casshern Sins
Since we've slowed down to talk about action titles that are a bit more contemplative, it seems like the right time to bring up the most melancholic of all the choices in this list. Casshern Sins is another reimagination of a classic Tatsunoko property, much like the fascinating Gatchaman Crowds, which takes us to a Bad End of sorts; the title character is in a barren post-apocalyptic world where the few remaining creatures all want him dead, leading to both physical spats and the confrontation of his own memories. Series director Shigeyasu Yamauchi has a unique style that fits this passion project like a glove, amplifying the dreary atmosphere that defines the series but also keeping it intimate with his trademark close-ups. Despite being part of a larger franchise it's meant to be a self-contained experience, so if any of this sounds appealing, don't hesitate to give it a chance.
Where to watch it: Stream on Crunchyroll, Funimation.
Katanagatari
Let's end this list with another non-standard spin on action anime that's becoming rarer and rarer to find. Author NisioisiN is best known for the endless Monogatari franchise -- which incidentally features a phenomenal action-packed arc in the form of the prequel Kizumonogatari movies -- but this focused, shorter-form tale is a very interesting prospect for everyone who seeks an action series that's all about the quirky interactions between the cast. Katanagatari is the tale of strategian Togame and martial artist Shichika in their quest to collect 12 special blades. It's also the story of changing times, as the age of swords is forced to come to an end with the irruption of guns in Edo-era Japan. The central relationship is as strong as the realization of its core themes, which means that it'll keep you entertained in some level as they endlessly talk to each other – the bread and butter of this series! This isn't to say the action sequences aren't thrilling, but the inclusion of the series in this list is more geared towards fans who might be considering pivoting towards more dialogue-heavy anime, all while keeping a strong side dish of action. Katanagatari is undoubtedly one of the best of its kind.
Where to watch it: Stream on Netflix in France, Switzerland, and Japan, Blu-ray release in the US.
Sign up here for our daily Thrillist email and subscribe here for our YouTube channel to get your fix of the best in food/drink/fun.