Recommended Video
Viral Granny Rips Shots With Grandson, Gives Relationship Advice
Forget the "song of the summer." With so many new releases coming out over the next three months, you shouldn't feel like the season has to be defined by a single track that just happens to be playing every time you walk into a store, head to the park, or go to a bar. The soundtrack to your summer is something you control -- and this is the place to start. 
Whether you're escaping your job for a vacation or just taking a break from the misery of your social media feed,  music is here for you. With plenty of new releases from artists who have dominated summers in the past -- and some records from groups you've probably never heard of -- there's something here for even most sun-averse among us. Dive in.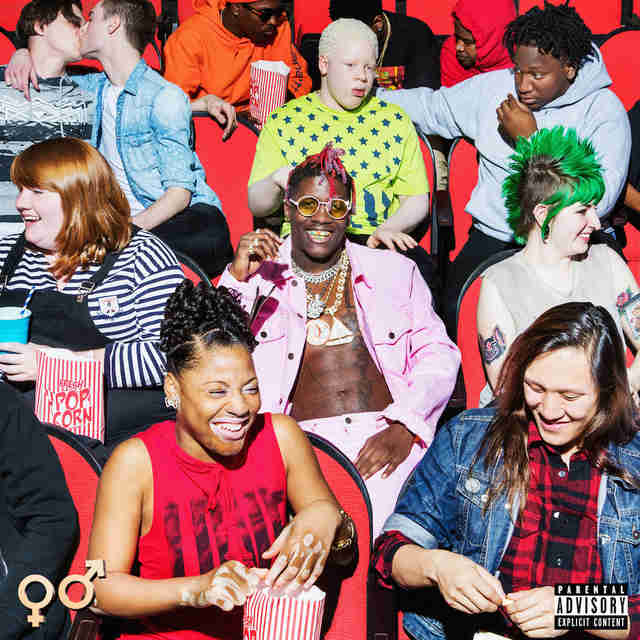 Lil Yachty, Teenage Emotions
Release date: May 26
Label: Capitol
Why we're excited: A scourge to hip-hop traditionalists ever since he became an online sensation last year with boundary-pushing, bubblegum-rap mixtapes like Lil Boat and Summer Songs 2, the 19-year-old Atlanta rapper Lil Yachty has style to spare. His trademark braids were everywhere last year: Kanye West's fashion show at MSG, a Sprite commercial with LeBron James, and the pages of the New York Times. Now, after scoring a mega-hit with a featured spot on D.R.A.M.'s "Broccoli," he's getting the major label album treatment. Will his songs stay just as strange? Or will he clean up his act to court the mainstream? With Yachty, expect the unexpected.
Amber Coffman, City of No Reply
Release date: June 2
Label: Columbia
Why we're excited: For years, Amber Coffman's vocal harmonies were an essential part of the Dirty Projectors' multi-layered, art-rock sound. On her first record as a solo artist, that voice finally takes center stage, and early songs like "Nobody Knows" and "No Coffee" indicate that it should be worth the wait. While it's easy to view City of No Reply as a response to the Dirty Projectors album released earlier this year, which found bandleader David Longstreth chronicling his break-up from Coffman in lacerating detail, Coffman's work deserves to be viewed free from the gossipy narrative.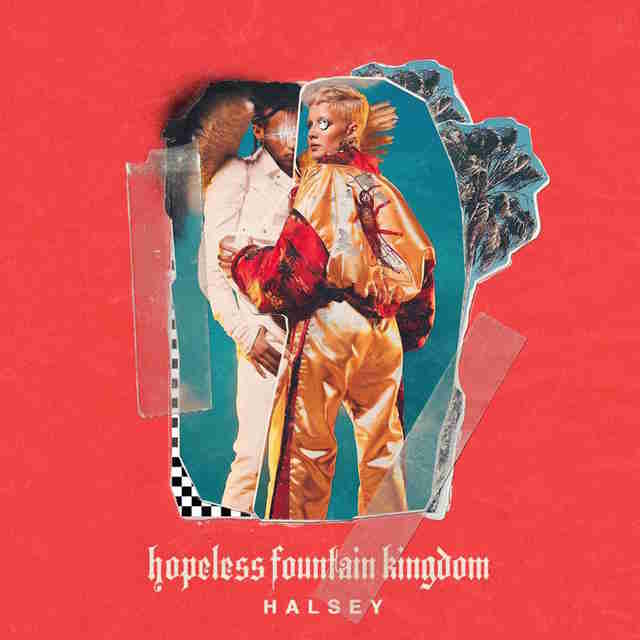 Halsey, Hopeless Fountain Kingdom
Release date: June 2
Label: Astralwerks
Why we're excited: You might recognize 22-year-old songwriter Halsey from her appearance on "Closer," the inescapable hit from EDM bros The Chainsmokers. But on her last solo record, the slick and moody Badlands, she proved herself to be a canny conjurer of dimly lit pop ballads, and her latest full-length should be a similar mix of big emotions and subtle songcraft.
Katy Perry, Witness
Release date: June 9
Label: Capitol
Why we're excited: Katy Perry is not afraid of risking embarrassment in the name of goofy excess. (Ask the Left Shark.) So even though her two most recent singles, the plodding "Chained to the Rhythm" and the Migos-featuring "Bon Appetit," don't match the sugar highs of past hits like "Teenage Dream" or "California Girls,"  you shouldn't count her out. The promise of more "purposeful pop" from the newly woke singer isn't exactly enticing; Perry has never been pop's most nuanced or politically adroit songwriter. But she has a knack for making album release cycles stretch. You never know when the next "Dark Horse" might arrive.
Phoenix, Ti Amo
Release date: June 9
Label: Glassnote
Why we're excited: "It's a very complex balance of discipline and pure fantasy… or stupidity," said Phoenix guitarist Laurent Brancowitz in a recent GQ interview when asked about the French rock group's songwriting process. It's an alchemy that led to hits like "1901" and "Lisztomania" in the past and you can expect more dizzying stupidity with a touch of darkness on Ti Amo, the band's followup to 2013's playful Bankrupt!
Fleet Foxes, Crack-Up
Release date: June 16
Label: Nonesuch
Why we're excited: It's been more than six years since Seattle's folk-rock soothsayers Fleet Foxes released an album. Things have changed a lot since 2011, when Helplessness Blues emerged as a post-Recession account of millennial anxiety, but lead singer Robin Pecknold still has a voice that inspires lots of earnest musings about the state of the world. If the nearly nine-minute track "Third of May / Ōdaigahara" is any indication, he's only gotten more ambitious as a songwriter in his time away from releasing new music.
Jason Isbell and The 400 Unit, The Nashville Sound
Release date: June 16
Label: Southeastern Records
Why we're excited: Former Drive-By Truckers member Jason Isbell has achieved considerable success as a solo artist, finding a loyal audience drawn to his whiskey-soaked tales of hard living and the regrets that come with it. On The Nashville Sound, his latest record with rollicking backing band The 400 Unit, he appears to be taking on our nation's fractured political landscape with whip-smart tracks like "Hope the High Road," which tempers its righteous anger with just enough self-awareness and kindness.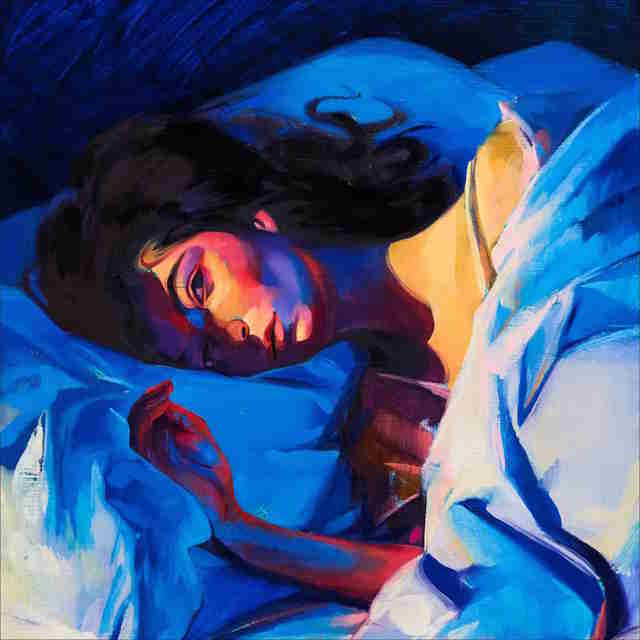 Lorde, Melodrama
Release date: June 16
Label: Republic
Why we're excited: Lorde's follow-up to 2013's Pure Heroine might be the most anticipated pop album of the year. As viewers who caught her recent performance on SNL can attest, the 20-year-old songwriter remains one of the few artists capable of conjuring the type of unknowable quality we associate with stars of the pre-social media era. She's chasing that Bowie or Björk feeling. The infectious rush of "Green Light" suggests Melodrama will likely challenge and delight fans at the same time.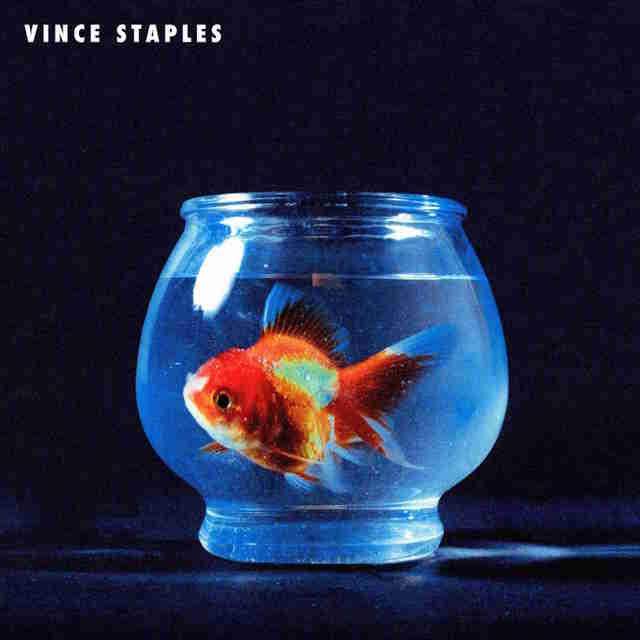 Vince Staples, Big Fish Theory
Release date: June 23
Label: Def Jam
Why we're excited: Vince Staples' Summertime '06 vibrated with dread, excitement, and wit, and was one of the best hip-hop releases of the last few years. Along with West Coast contemporaries like Kendrick Lamar, Earl Sweatshirt, Schoolboy Q, and YG, Staples is making music that harkens back to the '90s G-funk of old while still experimenting with more bracing, urgent contemporary sounds. Whatever Big Fish Theory turns out to be -- last year's Prima Donna EP was a knotty and unsettling experience -- it'll be essential listening.
TLC, TLC
Release date: June 30
Label: 852 Musiq
Why we're excited: The group that turned "No Scrubs" into a '90s anthem is back with their first record of all-new original material since the tragic death of Lisa "Left Eye" Lopes in 2002. After raising $430,255 for the new album on Kickstarter in 2015, the two remaining members of the classic R&B group are ready to share the new material with the world, and we're officially ready for it.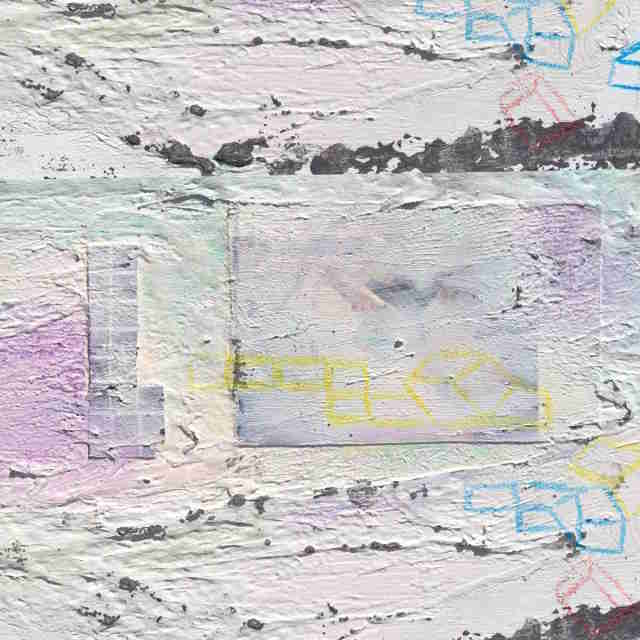 Broken Social Scene, Hug of Thunder
Release date: July 7
Label: Arts & Crafts
Why we're excited: With albums like You Forgot It in People and Forgiveness Rock Record, Canadian supergroup Broken Social Scene, which has included Feist and Metric's Emily Haines as members, defined a specific strand of exuberant, guitar-filled indie rock. With their first album in seven years, the band is back with a record that will hopefully fight and win a battle against its own ridiculous title. (Seriously, Hug of Thunder?)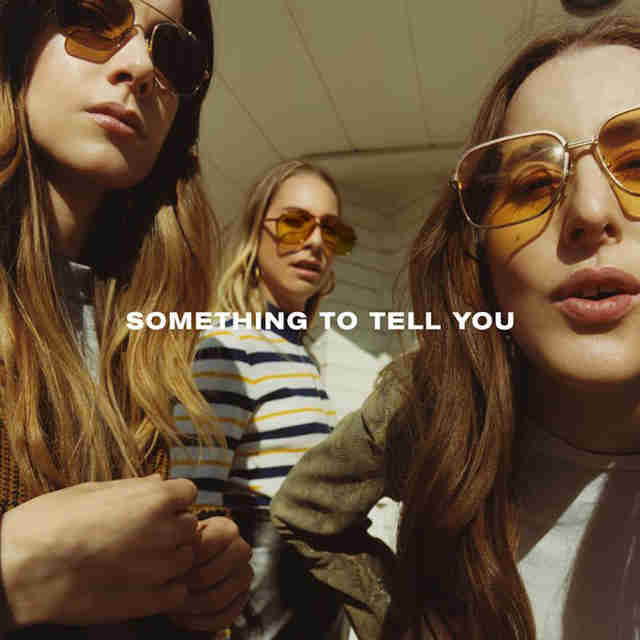 HAIM, Something to Tell You
Release date: July 7
Label: Polydor
Why we're excited: Just listen to "Want You Back." (Did you do it yet? OK, thanks.) For their sophomore record, the follow-up to 2013's Days Are Gone, the Haim sisters have clearly doubled down on the rhythmic complexity and Fleetwood Mac vibes of their debut, now a BBQ staple. Expect this one to blast from car windows, balconies, and lazy afternoon pool parties all summer long.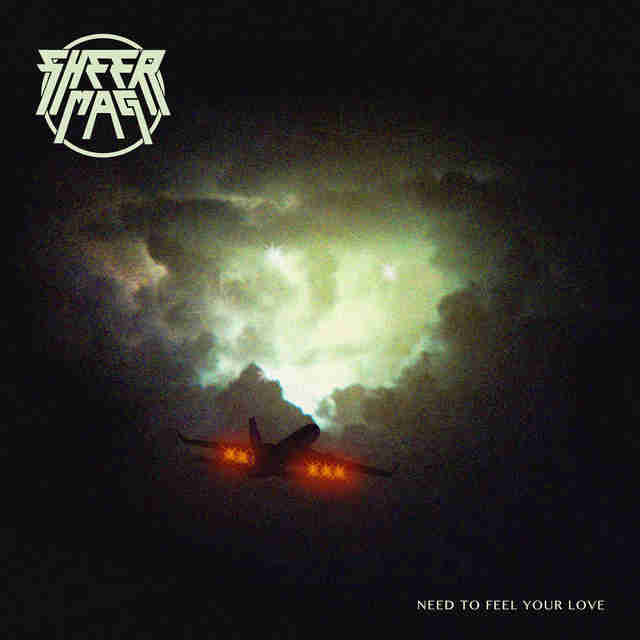 Sheer Mag, Need to Feel Your Love
Release date: July 14
Label: Wilsons RC
Why we're excited: Philadelphia punk rock band Sheer Mag has been around since 2014, but they've yet to release a proper full-length debut. Instead, they've picked up legions of fans by recording short, punchy EPs that mix Replacements-like hooks with personal (and political) lyrics that speak to contemporary anxieties. Prepare for big riffs and big ideas.
Shabazz Palaces, Quazarz: Born on a Gangster Star
Release date: July 14
Label: Sub Pop
Why we're excited: Shabazz Palaces never take the easy route. The dizzyingly talented Seattle hip-hop duo will release Quazarz: Born on a Gangster Star on July 14, but they'll also be blessing us with a companion album, Quazarz vs. The Jealous Machines, on the same day. That's two whole records of dense rhymes and multi-layered beats to puzzle over all summer. Get a head start by listening to "Shine a Light," a swirling sci-fi head-scratcher.
Lana Del Rey, Lust for Life
Release date: July 21
Label: Interscope
Why we're excited: Over her three previous albums, Lana Del Rey has carved out a lane as our nation's leading purveyor of string-soaked, Southern California dirge-pop. On 2014's Ultraviolence and 2015's Honeymoon, she bent the gloomy romanticism of her early hits like "Videos Games" and "National Anthem" into compelling new shapes. The singles from the new record -- the haunting "Love" and the title track, featuring The Weeknd -- show an artist in complete command of her own tantalizing musical language.
Loretta Lynn, Wouldn't It Be Great
Release date: August 18
Label: Sony Legacy
Why we're excited: Loretta Lynn has more than earned her place in country music history, but she's the type of 85-year-old legend who doesn't just want to rest on her laurels. Expect her latest album to be just as hard-scrabbled, poignant, and winning as 2016's Full Circle, which found the singer in fighting form. "I'm going to keep working till they put me down," she told the LA Times around its release. "But I ain't figurin' on going anytime soon."
Sign up here for our daily Thrillist email and subscribe here for our YouTube channel to get your fix of the best in food/drink/fun.