Megan Thee Stallion

| Prince Williams/Wireimage
Megan Thee Stallion

| Prince Williams/Wireimage
The album won't go down without a fight. As the algorithmic thinking of the streaming music era tightens its grip on the record industry and consumer listening habits, artists are still writing and recording collections of new material, releasing them as cohesive units on specific dates, and suggesting that you listen to them in a pre-established order. As a format for enjoying multiple songs and a way of thinking about creative development, it remains essential. Even with all its tumult, 2019 didn't change that.
There's always good new music out there, providing the soundtrack to the highs and lows of daily life. Sometimes it comes from a new artist you've never heard of before; sometimes it comes from a reliable veteran you perhaps stopped listening to consistently. Either way, great albums make an impression. These are the best records of 2019.
Like this kind of stuff? Good: Check out our picks for the Best Movies of 2019 and the Best TV Shows of 2019.
Note: You can listen to a Spotify playlist of songs from these albums below. It features a song from every record.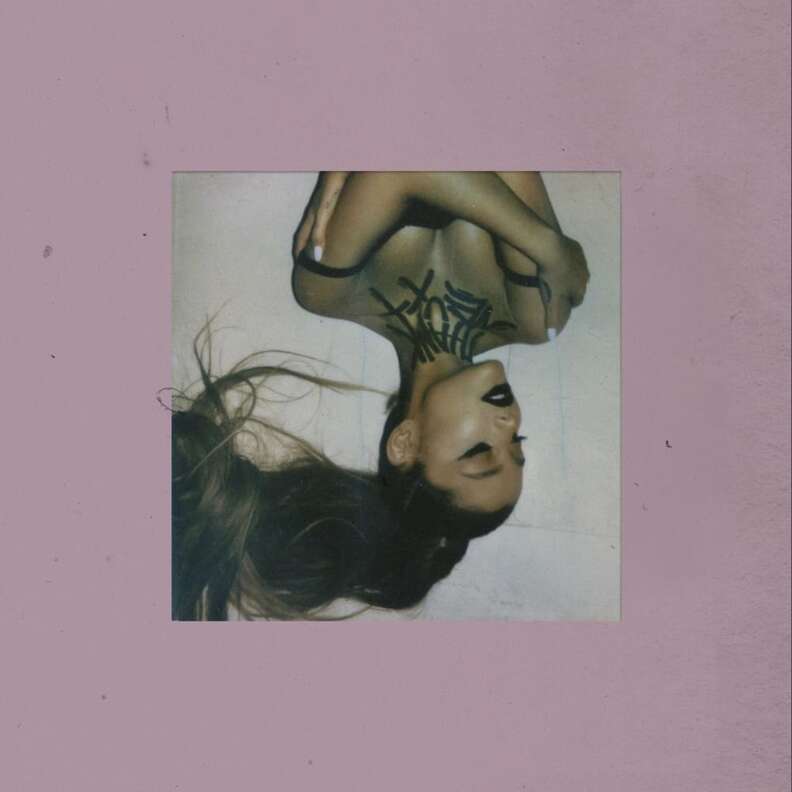 35. thank u next by Ariana Grande
Release date: February 8
Record label: Republic
Why it's great: For her follow-up to 2018's Sweetener, an album of ripped-from-the-tabloids romance and R&B-inflected pop experiments, Ariana Grande stays on the same stylistic pathway but appears to have stronger, more confident footing here. Where her last record ping-ponged between sketch-like Pharell-produced jams and more polished tracks produced by hit-makers like Max Martin, thank u next sounds more sonically cohesive, prioritizing a confessional tone that puts the singer's powerhouse vocals front and center. A song like the opener "imagine," with its clicking percussion and soaring hook, elegantly moves between moments of intimacy and widescreen catharsis. Tracks like the skittering "bad idea" and the Rodgers and Hammerstein-interpolating "7 rings" perform similar pivots in perspective. Even if the slapdash quality to some of the songwriting, likely due to the lightning-quick manner the album was recorded and produced in, makes it less satisfying than Sweetener, the music on thank u next has a propulsive energy that distinguishes it within Grande's increasingly impressive catalog.
34. The Big Day by Chance the Rapper
Release date: July 26
Record label: Self-released
Why it's great: Following the release of Chance the Rapper's The Big Day, his first "studio album" following the blockbuster solo mixtapes Acid Rap and Coloring Book, it wasn't terribly uncommon to see the nostalgia-loving, Arthur-referencing Chicago artist ridiculed online for what could be generously called an excess of positivity. Some dubbed him "a wife guy," white others simply went with "OL HAPPY ASS." A concept album meant to structurally mimic the ebbs and flows of a wedding day, complete with toasts from rambling family members, The Big Day is not a dark night of the soul, particularly on jubilant tracks like "Eternal" and the Shawn Mendes-featuring "Ballin' Flossin'." Admittedly, he does sound pretty happy. But the record is also more musically eclectic and thematically varied than its one-note reputation would suggest, with songs like the backward-looking "Do You Remember," with that soothing Ben Gibbard chorus, and the forward-looking "5 Year Plan," which includes a Randy Newman cameo, stretching the central conceit way beyond a single day. If you've found yourself on Chance's wavelength in the past, it's worth giving this album a closer look.
33. 1000 gecs by 100 gecs
Release date: May 31
Record label: Dog Show Records
Why it's great: The grinding, swirling headache-pop of 100 gecs, the duo of Dylan Brady and Laura Les, requires patience. Though the songs on 1000 gecs, the debut full-length from the pair, are mercifully short, they're also incredibly dense, like staring at a browser window with hundreds of tabs open at once. The maxed-out bubble-gun noise of a single like "money machine," with its lyrical smack-talk about "big boys coming with big trucks," recalls the frenzied sugar rush of '00s bubblegum indie acts like Sleigh Bells and Matt & Kim. The singalong gambling narrative "stupid horse" borrows liberally from pop-punk and ska, finding giggly energy by sardonically repeating "lost the money in my bank account, oh no." Other tracks have a more mercurial, mischievous vibe, like "I Need Help Immediately," which refuses to ever cohere into a conventional verse-chorus song structure. Does it sound a little exhausting? It can be, especially on first listen, but keep sifting through the junkyard and you'll likely stumble on the earworm you're looking for.
32. Better Oblivion Community Center by Better Oblivion Community Center
Release date: January 24
Record label: Dead Oceans
Why it's great: For over two decades, Conor Oberst has perfected a specific strand of warbling, exasperating melancholia. In his folk-rock group Bright Eyes, his punk band Desaparecidos, and on his multiple solo records, he's looked at emotional distress from an array of creative vantage points. (One of my favorite Oberst songs sounds like it was recorded under a sheet of slowly cracking ice.) Understandably, 24-year-old singer-songwriter Phoebe Bridgers has a shorter resume, but her 2017 debut Stranger in the Alps explored similar thematic terrain with dark humor and psychological acuity that propelled her into the new indie darling spotlight. For their collaborative project, Better Oblivion Community Center, the two have crafted a moving, eclectic collection of songs that range from stark, haunted folk ballads ("Service Road") to rollicking, jangle-rock head-nodders ("Dylan Thomas"). Trading backing vocal duties and swapping tales of woe, the pair puts a joyful, resilient spin on the old "misery loves company" proverb: It turns out misery loves collaborative side projects, too.
31. What Chaos Is Imaginary by Girlpool
Release date: February 9
Record label: Anti-
Why it's great: The big change on Powerplant, the excellent sophomore record from Los Angeles indie rock duo Girlpool, was that songwriters Harmony Tividad and Cleo Tucker added drums to the striking loud-soft, guitar-and-bass dynamic they explored on their debut. The pair's third record, What Chaos Is Imaginary, is yet another thoughtful, considered broadening of their musical scope, stretching out to 14 tracks and incorporating a wider range of instruments, including synths and strings. Tucker, who came out as transgender in 2017 and began hormone replacement therapy, now has a deeper vocal range, which makes a track like the whirling alt-rock-inflected "Hire" stand out in new ways from the band's older work. Throughout the record, the duo's gift for crystallizing complex feelings into poetic phrases remains, like when Tucker gets downright metaphysical and sings of revoking "the time and space for you to just feel it in your name." As a map of artistic growth, What Chaos Is Imaginary finds order and beauty in ever-shifting territory.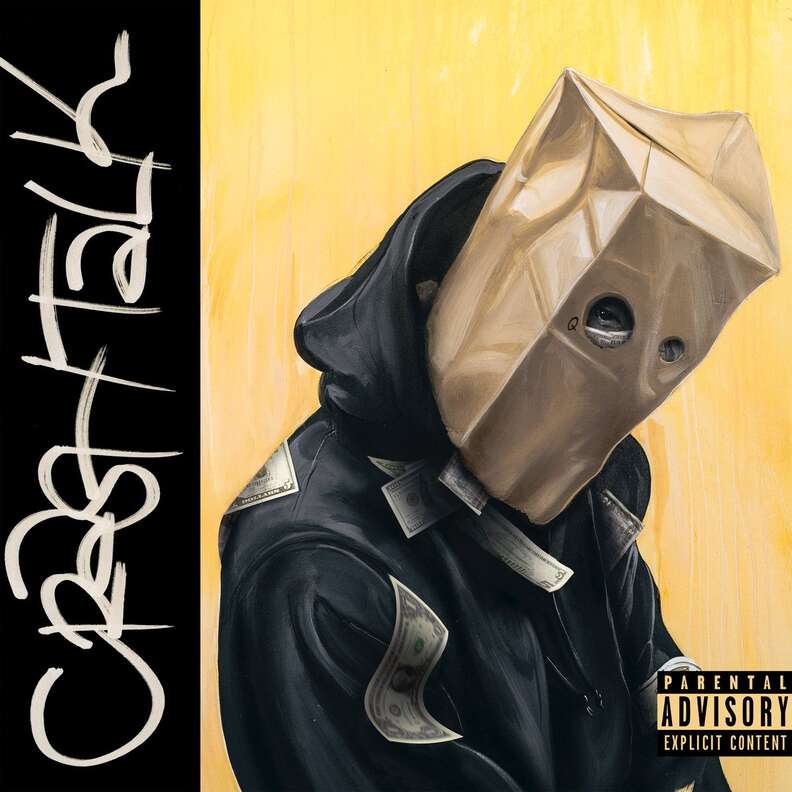 30. Crash Talk by Schoolboy Q
Release date: April 26
Record label: Interscope
Why it's great: Shorter and nimbler than his previous records, Crash Talk finds TDE's hedonist-turned-30-something-dad-rapper Schoolboy Q easing into his lane as one of the most reliable hip-hop shape-shifters on the West Coast. He sounds equally self-assured on a tough-talking single like "Numb Numb Juice" as he does on an eerie deep-cut like "Water," which uses whispers and space to convey a sense of dread. Drawing less from his turbulent youth and more from his life as a weary rap star, Q knows that his elastic, authoritative voice is still the main drawing point, and he's recorded over a dozen bass-filled tracks that let him snarl quotables like, "I been counting dead men, puttin' bodies in the safe." In his own telling, this album is an attempt to pull back from the unrelenting bleakness of Blank Face, one of the most intense and ferocious major label rap projects of the last few years. Crash Talk sacrifices focus and cohesion to deliver pleasure and enthusiasm, pushing the listener to just embrace the habits and contradictions that have made Q such a compelling artist from the jump.
29. Magdalene by FKA Twigs
Release date: November 8
Record label: Young Turks
Why it's great:Magdalene pushes the often kinetic, slightly inscrutable art-pop of FKA Twigs into a more spiritually rich territory. Tricked out with Biblical allusions and synths that sound beamed in from the heavens, the album immediately establishes a somber, haunted mood on the opener "thousand eyes," which finds her mourning the end of a relationship by singing, "It's gonna be cold without those eyes." As the record progresses, that chilliness takes new forms -- on "holy terrain" she invites Future into the sonic igloo to conjure a more hard-hitting type of melancholia -- but she remains committed to chronicling resilience in the face of emotional and physical pain. Towards the end of the galactically-minded "fallen alien," which recalls the work of Bjork or Kate Bush in its adventurousness, she calls out "I feel the lightning blast," perfectly encapsulating the appeal of this striking, electrifying collection of songs.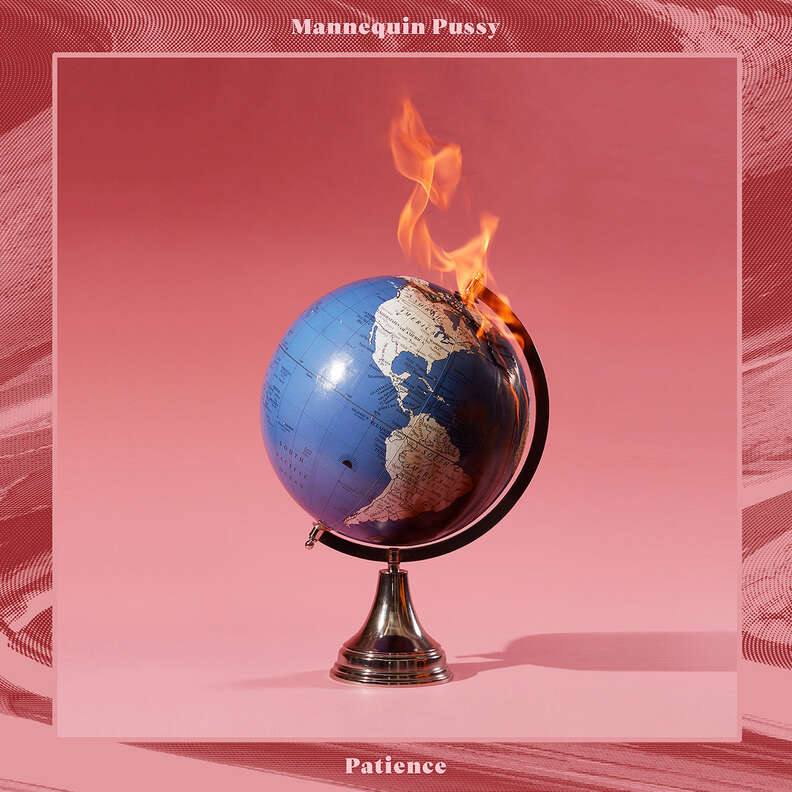 28. Patience by Mannequin Pussy
Release date: June 21
Record label: Epitaph Records
Why it's great: Expanding on the ultra-compact 17-minute runtime of 2014's Romantic, Patience finds Philadelphia punk band Mannequin Pussy staying true to the promise of their latest LP's title. It might require a bit more concentration, delaying the noisy catharsis occasionally, but the wait is always worth it. At over 25 minutes, the new record doesn't do away with the exploding riffs, pounding drums, and screaming vocals from lead singer and guitarist Marisa Dabice, who continues to write lyrics of poignant specificity and emotional acuity. But it does find moments for a song like "High Horse," a slow-building and swirling depiction of an abusive relationship summed up with the image of a "world on fire." With its empathy and its anger, Patience provides a path through the flames.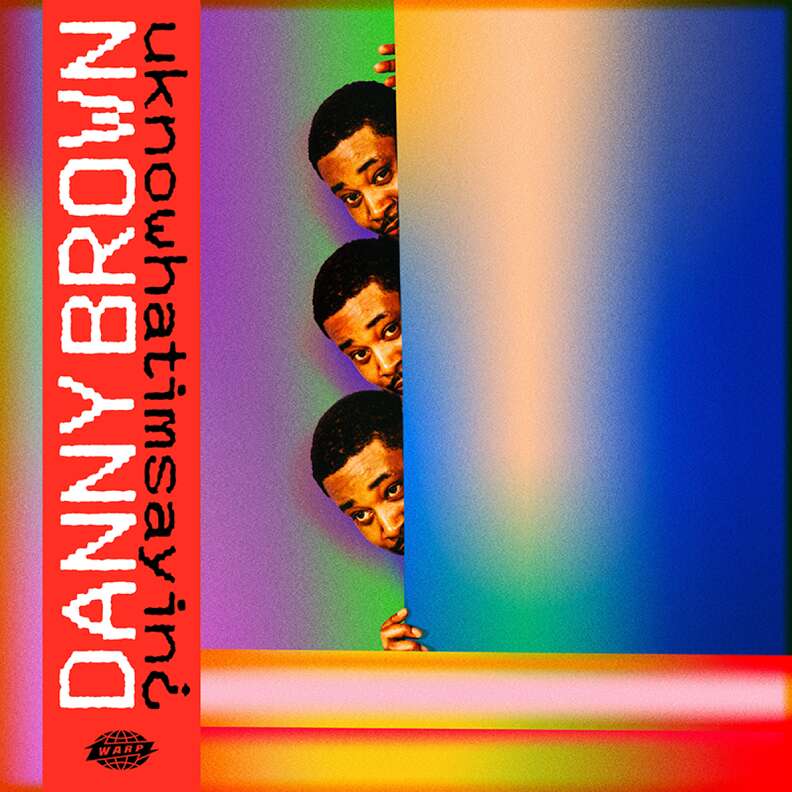 27. U Know What I'm Sayin? by Danny Brown
Release date: October 4
Record label: Warp
Why it's great: Though he's capable of twisting his voice in many discombobulating ways, Danny Brown essentially has two modes of attack: a high-pitched sing-song cadence and a low-pitched growl-like bark. It's hard to predict what the Detroit-born rapper will sound like on a given track, verse, or line. After 2016's thematically bleak, musically scrambled Atrocity Exhibition, Brown has created a sly, eyebrow-raising album that lets him revel in the joys and intricacies of performance. (He's referred to this record, which was executive produced by A Tribe Called Quest's Q-Tip, as his "version of a stand-up comedy album.") Songs like "Dirty Laundry," littered with quasi-memoiristic sex-puns, and "3 Tears," with its guest appearances from El-P and Killer Mike, come packed with the expected punchlines and pathos. But the peak of the record comes on the last track "Combat," which finds Brown rapping over a squealing trumpet loop about the hope to "live on through my music." It's a common hope for any musician, but he cuts it with a dose of harsh realism, telling himself, "The odds are against you, kiddo." Ever the underdog, he keeps rapping anyway.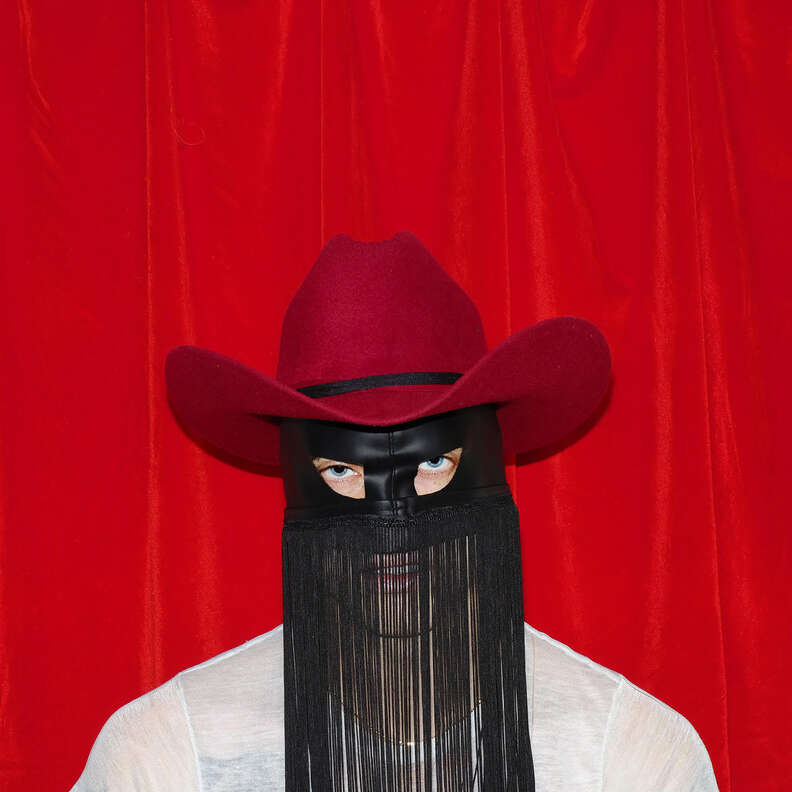 26. Pony by Orville Peck
Release date: March 22
Record label: Sub Pop
Why it's great: Singer-songwriter Orville Peck likes to obscure his face, often donning a leather-fringe bandit mask to go along with his increasingly on-trend cowboy hat. Though the costume might call to mind Sia's fame-thwarting wigs or the goofy identity-obscuring get-ups found on FOX's dystopian singing competition show The Masked Singer, Peck's fashion choice has a theatrical wryness to it that doesn't feel derivative or overly referential. Similarly, his music -- cosmic country songs about lonesome drifters and gay hustlers sung in a deep baritone -- has a brooding tenderness that might remind listeners of "Wicked Games" crooner Chris Isaak or Fables of the Reconstruction-era R.E.M., but he establishes his own take on the genre throughout Pony, his evocative and rewarding debut LP. Finger-plucked ballads like "Roses are Falling" and soaring foot-stompers like "Winds Change" reveal more than any peek behind the disguise ever could.
25. Young Enough by Charly Bliss
Release date: May 10
Record label: Barsuk
Why it's great: The buzzsaw energy of Young Enough, the second album from Brooklyn power-pop four-piece Charly Bliss, is perfect for sitting on a deck or going for a drive on a sunny afternoon. The guitars and synths have strong "just got out of work after a shitty day" energy, jittering with possibility and a sense of mischief. For the follow-up to 2017's Guppy, lead singer and guitarist Eva Hendricks has said she drew lyrical inspiration from an abusive relationship, and many of the songs drip with righteous, burning anger. "Sick with worry, plagued by fear," she sings on "Bleach." "It took so long to say I know I wasn't happy there or here." Luckily, those feelings of despair are offset by melody-packed songwriting that gives just enough room for Hendricks' witty, pugnacious words. (Worth noting: Hendricks often sings fast, hitting that sweet spot between pop-punk and actual pop.) That happy-sad seesaw dynamic, perhaps best encapsulated on the Blondie-like "Capacity," drives the band to new creative heights. Young Enough is the rare rock record that steals moves from chart-toppers without losing that personal, handmade touch.
24. Die a Legend by Polo G
Release date: June 7
Record label: Columbia
Why it's great: "I done got so used to funerals, can't show no emotion," raps Polo G towards the end of Die A Legend, his melodically buoyant and existentially heavy debut record. "Man, this lifestyle crazy, swear this shit get atrocious." As the title suggests, death hangs over every mournful, atmospheric track of the album as the 20-year-old Chicago rapper recounts his memories of growing up under the threat of violence, often describing how he would use ecstasy to dull the pain and deal with trauma. On a typically self-reflective track like "Deep Wounds," he describes how death can be unexpected, noting "you can't choose a day." There's an emotional vulnerability and pensive quality at work in these songs, which are often built around beats featuring twinkling pianos and skittering hi-hats. Without relying on big name guests or chest-thumping choruses, Polo G brings you into his lonely world with each carefully observed detail.
23. Sound & Fury by Sturgill Simpson
Release date: September 27
Record label: Elektra
Why it's great: A musical outlaw to his core, Kentucky-born country singer Sturgill Simpson does not care if you find his new record cheesy or tacky. How else do you explain the ZZ Top theatrics or the quotes where he cited Eminem as a chief lyrical inspiration? Like the accompanying anime movie released on Netflix alongside it, Sound & Fury is a work of head-chopping, car-crashing splendor. Songs like the chugging "A Good Look" and the thundering "Last Man Standing" sound like they were recorded inside a greasy hamburger bag. At the same time, this is still clearly the fussed-over work of the same pissed-off, wound-up artist who wrote his last two similarly iconoclastic records, 2014's break-through Metamodern Sounds in Country Music and 2016's Grammy-winning A Sailor's Guide to Earth. Even when he's chasing the same sleazy highs as Queens of the Stone Age or The Black Keys, Simpson can't help sounding like himself.
22. LEGACY! LEGACY! by Jamila Woods
Release date: May 10
Record label: Jagjaguwar
Why it's great: The multitasking, multipurpose neo-soul of Jamila Woods always stretches outward. Drawing from the past and looking toward the future, the Chicago artist's sophomore release, LEGACY! LEGACY!, is defined by its ambition: Each song title name-checks a cultural figure like jazz great Miles Davis, science-fiction writer Octavia Butler, or painter Frida Kahlo, immediately placing the lyrics and the music in conversation with history. It's the type of genre-melding, mind-expanding music you can spend hours pouring over, discovering new meanings and possible interpretations. A track like "SUN RA" combines galaxy-exploring, consciousness-rupturing Afrofuturism with a deceptively simple chorus that goes, "my wings are greater than walls," charting a path to escape and mapping a political plan for hope. An Associate Artistic Director at the literacy nonprofit Young Chicago Authors, Woods is paying tribute to her heroes, providing a syllabus, and subtly weaving a web of influence for the listener on each track. At the same time, she also opens the album up to collaborators like Nitty Scott, Sabra, and trumpet-player Nico Segal, who lend a communal vibe to the project.
21. Ghosteen by Nick Cave and the Bad Seeds
Release date: October 4
Record label: Ghosteen Ltd./Bad Seed
Why it's great: Nick Cave's booming voice can be used to threaten, belittle, and command. In the past on albums like 1996's Murder Ballads or 2008's Dig, Lazarus, Dig!!!, he snarled and cajoled with a captivating intensity. More recently, he's emphasized the tenderness and compassion that lies in his deep vocals, and Ghosteen, the first album he's entirely written and recorded since the tragic death of his 15-year-old son in 2015, might be the peak of this gentler, almost ethereal approach. Even compared to the band's more stripped-down recent albums, Ghosteen is a minimal affair, filled with plainly-stated lyrics and piano-driven compositions. Profound grief and loss are explored, but not necessarily dwelled upon in the bleak manner you might expect. A song like the beautiful "Sun Forest" begins with nearly two minutes of calm ambient textures and builds to Cave calling out "come on everyone" to join him on the surface of the sun. It sounds less like a demand and more like an invitation.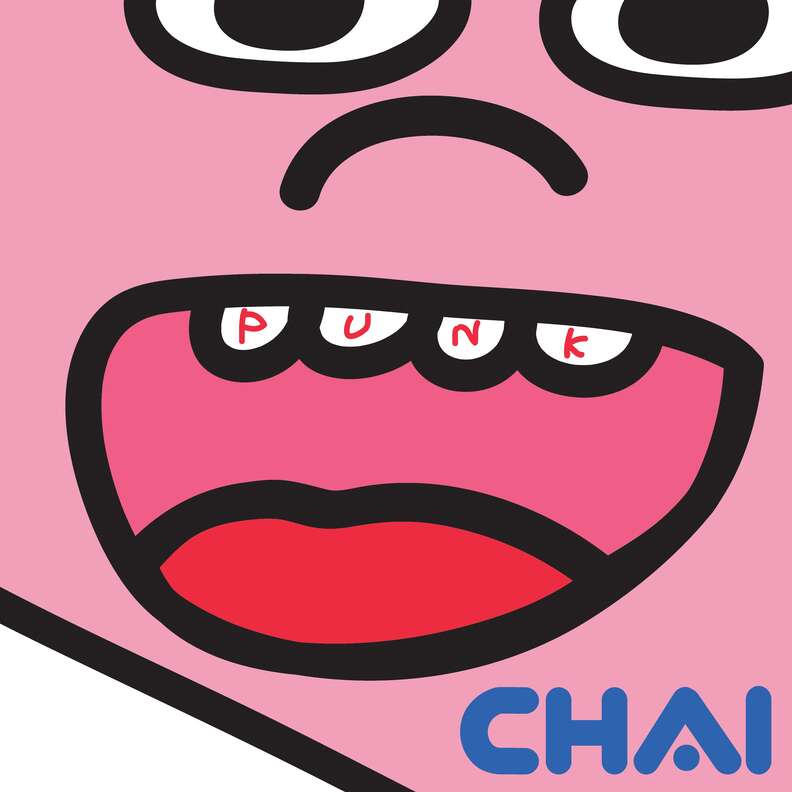 20. Punk by CHAI
Release date: February 13
Record label: Burger Records
Why it's great: Like a shopping cart soaring down a hill in a mall parking lot, the second album from Japanese rock quartet Chai is admirable for its velocity and its tenacity. There are choices on this record, rhythmic detours and genre-smashing stunts, that might sound puzzling: For example, the giddy "This is Chai" resembles a remix of a tinny marching band attempting to write a stadium-ready jock jam. (The title turns into a triumphant chant!) On paper, this album should be a mess -- and it does sound jarring at times -- but the herky-jerky intricacy of the songwriting has a pleasing, soothing logic to it that helps the record hold up under repeat listens. A track like "Family Member" kicks off with hand-claps and a bit of static before morphing into a tender, nostalgic sing-along; the more abrasive, danceable "I'm Me" or the synth-powered, disco-tinged "Curly Adventure" tap into the same sense of communal glee. It's a record that stays in motion at almost every moment -- hop in and let the wind whip through your hair.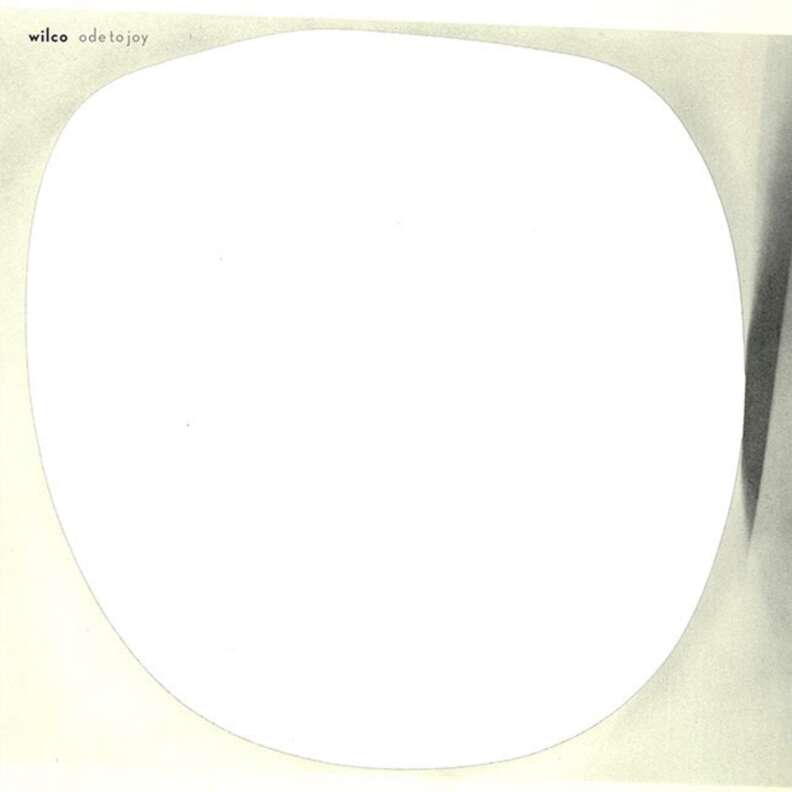 19. Ode to Joy by Wilco
Release date: October 4
Record label: dBpm
Why it's great: Wilco's output in the last decade has often felt fuzzy, like songwriter and frontman Jeff Tweedy wanted to be unburdened of a specific type of artistic pressure. Though they have strong moments and pleasant-enough individual tracks, records like 2015's Star Wars and 2016's Schmilco had a tossed-off, ramshackle quality that made them fade easily from memory. Ode to Joy, the first record from the group following the release of Tweedy's memoir and his two recent solo efforts, is more likely to linger. Foregrounding the acoustic guitar on many tracks, Tweedy remains a master of bringing feelings of confusion and helplessness into sharp focus. A song like "White Wooden Cross," with its musings on death's fickle nature, is up there with band's best work on albums like Yankee Hotel Foxtrot and A Ghost is Born. Some of the compositions have the sunny soft-rock glow of Sky Blue Sky, but percussionist Glenn Kotche provides welcome bursts of clanging, shuffling disruption. Even if Tweedy believes his line on "Quiet Amplifier" that "silence seems more true," he's still willing to create a racket to get his point across.
18. Bandana by Freddie Gibbs and Madlib
Release date: June 28
Record label: RCA
Why it's great: The latest collaboration between rapper Freddie Gibbs and producer Madlib builds on the foundation of 2014's Piñata, a record defined by a sense of playful experimentation and good-natured competition. In the intervening years, Gibbs has grown even more adventurous as a rapper, allowing himself to follow tangents, discover memories, and adjust his flow as a beat demands. "When this music shit wasn't movin', man," Gibbs observes on the dazzling "Freestyle Shit," recalling the early struggles of his career as a musician and gangster, "I said I might as well be movin' thangs." For all its old school touches and dust-covered samples, Bandana is in constant motion, pinging between moods and tonalities according to its own hidden logic. A track like the hard-charging stand-out "Fake Names" changes its pace on a whim, but Gibbs keeps you captivated through every twist and turn, spinning grim narratives about having "the devil on my shoulder." Luckily, he's got Madlib on his side.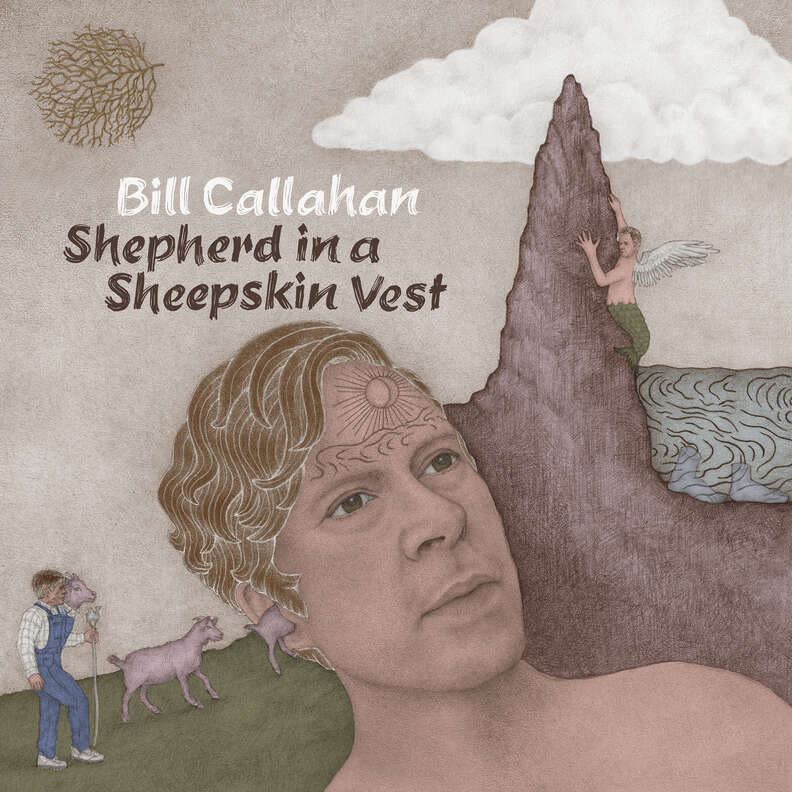 17. Shepherd in a Sheepskin Vest by Bill Callahan
Release date: June 14
Record label: Drag City
Why it's great: "Let's spend a light year together," sings Bill Callahan on the wry and romantic "Watch Me Get Married" off his new record. "Oh, I know it's a distance from here to the stars." The prodigious 53-year-old singer-songwriter, known for his deep voice and contemplative lyrics, has the ability to bend time and space with a few casual words. That gift for framing the mundane in cosmic terms is what makes Shepherd in a Sheepskin Vest, the follow-up to 2013's similarly rich Dream River, such an endlessly rewarding listening experience. Largely ditching the conventional verse-chorus-verse song structure, which was never a common element even in his early lo-fi days performing as Smog, Callahan really allows himself to ramble here, turning songs like "747," where he imagines waking up on a plane "flying through some stock footage of heaven," into miniature meditations on birth and death. It sounds heavy -- you don't write a song titled "Young Icarus" if you don't want to fly close to the sun -- but Callahan approaches life's deeper questions with a keen matter-of-factness and a dark sense of humor that prevents the album from turning into Old Testament doomsaying or stoned philosophizing. No single song explodes like a geyser here; instead, the record is filled with wisdom passed down with the steady urgency of a babbling brook.
16. Drip or Drown 2 by Gunna
Release date: February 22
Record label: YSL
Why it's great: On Drip or Drown 2, Atlanta rapper Gunna, the artist behind 2018's inescapable hit with Lil Baby "Drip Too Hard," doubles down on the elements of his style that have always worked. His songs are compact and direct, built on melodies that target your brain like heat-seeking missiles, but his flows are slippery: A song like "Cash War" off the new project creates a mood of unease and anxiety through a series of mumbled phrases about passports and cars with carpets on the floorboards. Evocative images of wealth and status accumulate across Drip or Drown 2, growing steadily like the Lego bricks Gunna references at one point, but there's also a sense of scarcity and precarity lurking in the background. Will this success last? The tension of that question is reflected in the project's playful album cover, which finds Gunna posing underwater in designer clothing with an umbrella and naked models swimming in the background. Is he sinking or swimming? Depending on how you look at it, he could be relaxing after a hard day of work -- or preparing for a storm.
15. Jaime by Brittany Howard
Release date: September 20
Record label: ATO
Why it's great: As the lead singer and guitarist of the cheerfully raucous blues-rock group Alabama Shakes, Brittany Howard has played with genre and history before, summoning the smoke-filled rooms and sweaty stages of past eras through careful recreation. But, as an artist, she's not exactly driven by nostalgia. For her first solo record Jaime, which is named for her older sister who died from a rare form of cancer when Howard was only eight years old, she excavates the past with a lack of sentimentality. A track like "13th Century Metal," a spiky collaboration with jazz keyboardist Robert Glasper, bristles with indignation. Even in its groggiest and loosest sections, like the kindhearted stand-out "Stay High," she prizes clarity over comfort.
14. i, i by Bon Iver
Release date: August 9
Record label: Jagjaguwar
Why it's great: Justin Vernon, the Grammy-winning, Wisconsin-dwelling songwriter behind Bon Iver, follows his creative instincts. On 2007's For Emma, Forever Ago, the wounded cabin-bound break-up record that made him an indie favorite, that meant making lonely, barren folk songs scratched out on a guitar; on 2011's self-titled album, the Beach Boys-indebted follow-up that turned him into a festival-headliner, that meant stacking his processed vocals in a dizzying manner. Sometimes, like on 2016's ponderous, numerology-obsessed 22, A Million, that tendency towards exploration can send him adrift, sucked into a musical blackhole of his own creation. Luckily, i, i is just cosmic enough, inviting guests like James Blake, Wye Oak's Jenn Wasner, Moses Sumney, and, yes, "The Way It Is" singer Bruce Hornsby to float around in Vernon's version of an interstellar sandbox. There's a communal quality to the record, a willing abandonment of ego, that allows a possibly cheesy song like "Faith," with its command to "fold your hands into mine," to achieve a startling, intimate power.
13. While We Wait by Kehlani
Release date: February 22
Record label: Atlantic
Why it's great: On 2017's SweetSexySavage, Kehlani experimented with different R&B songwriting approaches, gliding between the genre's hallowed past and its tricky present. On While We Wait, a stopgap "mixtape" released between major label albums, she sounds more drawn to the possibilities and complexities of the future. After a handful of high-profile guest vocal spots in 2018 on projects from Cardi B, Eminem, Kyle, and Charlie Puth, she's back in more comfortable, familiar waters here. (Literally, the first thing you hear on While We Wait is the peaceful, welcoming sound of waves crashing into a beach.) As a lyricist, she's still digging deep into moments of personal sorrow and romantic frustration -- "No matter what I seen in the past/I won't let it impact how we grow now, baby" she sings on the bouncing stand-out "Feels" -- but on tracks like the nimble closer "Love Language," she constructs her own vocabulary of intimacy. Luckily, very little gets lost in translation.
12. Titanic Rising by Weyes Blood
Release date: April 5
Record label: Sub Pop
Why it's great: "Some people feel what some people don't," sings Natalie Mering on "Movies," one of the gloomier songs on the latest record from her long-running project Weyes Blood. "Some people watch until they explode/The meaning of life doesn't seem to shine like that screen." She invests each line of the song, which explores questions of desire and artifice, with a depth of feeling that can be startling and strange, like stumbling upon a decontextualized image from a David Lynch film in your social media feed. (It shouldn't come as a surprise that Mering is a big fan of Lynch's debut feature Eraserhead.) The synth-speckled, doom-soaked folk arrangements on Titanic Rising, which can be both gauzy and menacing, set the stage for lyrics about demons, tigers, and the Garden of Eden. Biblical, mythological, fantastical, and dream-like detours blend together with the mundane and fraught details of daily life, allowing Mering to traffic in a heightened version of magical realism that never feels cheesy or silly. Instead, it's captivating.
11. All Mirrors by Angel Olsen
Release date: October 4
Record label: Jagjaguwar
Why it's great: The swelling strings you hear on "Lark," the epic opening track off Angel Olsen's fourth studio album, create the sensation of being swallowed up like a ship getting tossed in the air by waves during a storm. Swinging between desire and despair, Olsen crafts a record infused with dramatic stakes: Who can you hold onto in times of crisis? "Love free/Take me," she sings towards the end of "New Love Cassette," a slow-burn ballad that employs an unnerving cello to great effect. For some artists, the addition of orchestral arrangements can feel pompous or over-wrought, like on ostentatious frame placed around an otherwise simple composition. For Olsen, who continues to build on the synth-powered excess of 2017's My Woman, the almost operatic touches are warranted and galvanizing. The work, consumed with questions of responsibility and purpose, demands a certain degree of musical intensity.
10. Fever by Megan Thee Stallion
Release date: May 17
Record label: 300 Entertainment
Why it's great: Pinpoint accuracy counts for a lot when you're attempting to stand out in hip-hop's increasingly crowded, ever-shifting landscape. When Houston rapper Megan Thee Stallion, the stage-name of 24-year-old Megan Pete, claims there "ain't no chick alive who can knock me off my grind" on "Pimpin" off her mixtape Fever, it's easy to believe her because she delivers the line with total vocal control. Every word sounds deliberate, shiny, and locked in place. A boast like "I see those haters, I don't complain/I must be poppin' if they know my name" doesn't feel like empty Instagram caption fodder; it lands like a left hook. Fever, her first project since signing with 300 Entertainment, features three songs with production by Three 6 Mafia legend Juicy J, including the infectiously catchy "Simon Says," and one track co-produced by his brother Project Pat -- the "Weak Azz Bitch"-sampling "W.A.B." -- but this isn't a backward-looking nostalgia play or a self-satisfied coronation. There's always a sense that Megan has something to prove, which gives all the tough talk a sense of gravity.
9. Gold & Grey by Baroness
Release date: June 14
Record label: Abraxan Hymns
Why it's great: The bang-and-smash hooks on Baroness's Gold & Grey, the boundary-pushing Georgia metal band's triumphant double-album, are unrelenting. Frontman John Baizley, the constant creative force in the band's ever-shifting lineup and the visual artist behind their color-coded album covers, has a voice that reaches out through the mix and shakes you. Given the record's considerable length -- its 17 tracks stretch across 60 minutes of wild experimentation -- it makes sense that the group, which added lead guitarist Gina Gleason after the departure of longtime guitarist Peter Adams, would pause for the occasional psychedelic desert detour or pensive trip down memory lane. Like many great hard rock bands before them, Baroness realize that speed and volume are powerful tools, weapons to be deployed to convey intense emotions and tackle provocative ideas, but those aren't the only options available. The album benefits from the odd, ruminative textures of songs like "I'd Do Anything," which opens with a lonely piano and builds to an achingly vulnerable chorus backed by a lightly strummed acoustic guitar. Even the fist-pumping single "Borderlines" has an almost math-rock intricacy, switching up its tempo at a moment's notice while still delivering visceral bursts of intensity. After the slightly slicker Purple, the group's first collaboration with psych-rock super-producer David Fridmann and their comeback following a tragic bus accident, Gold & Grey finds Baroness operating at their peak.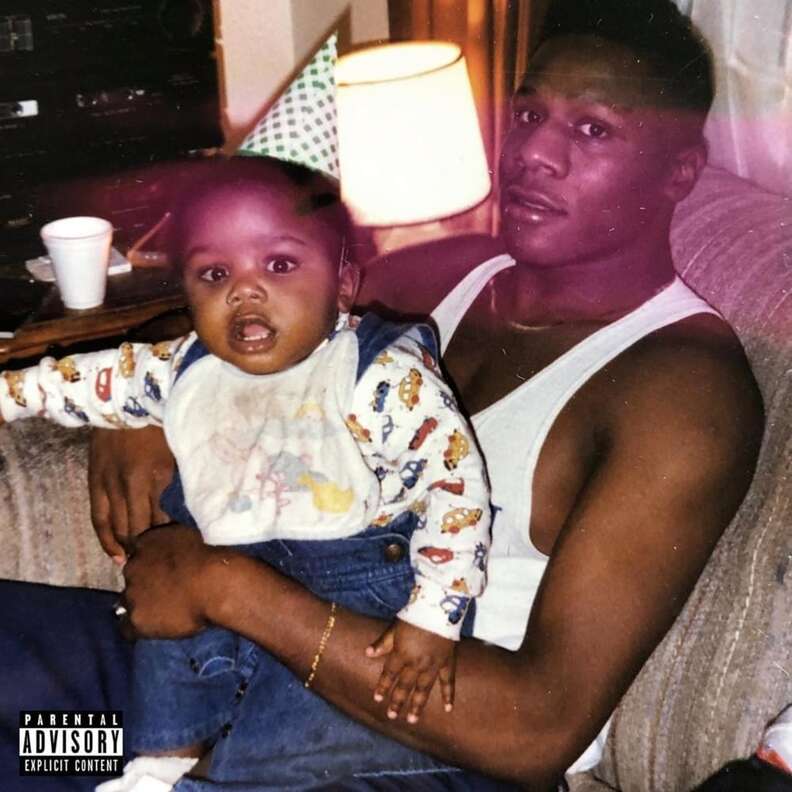 8. Kirk by DaBaby
Release date: September 27
Record label: Interscope
Why it's great: "Off the Rip," the second track off DaBaby's second album of 2019, provides a succinct encapsulation of the North Carolina rapper's distinct talent. The song begins in motion, like a movie that kicks off in the middle of a breathless footrace with the camera trailing the protagonist, and it ends before a more conventional song structure can emerge. You can only try to catch up as he revs the gas and shows his engine off. The thrill of speed, words piling up on each other in a boastful and playful fashion, powers both Kirk and Baby on Baby, DaBaby's other excellent record from this year. Both display a stylistic consistency that emits an almost gravitational force: When other artists enter DaBaby's orbit, like Kevin Gates on "Pop Star" or Chance the Rapper on "Gospel," they must play by his rules or risk getting left in the dust. Or knocked off their axis. Or launched into space. It's completely exhilarating.
7. Remind Me Tomorrow by Sharon Van Etten
Release date: January 18
Record label: Jagjaguwar
Why it's great: "I walked in the door/The Black Crowes playing as you cleaned the floor," sings Sharon Van Etten on the glimmering, synth-speckled travelogue "Malibu" off her fifth studio album, Remind Me Tomorrow. "I thought I couldn't love him any more." It's a moment of quaint, plain-spoken domesticity in a song that paints the California city as a landscape of trucks, jokers, and one "little red car that don't belong to you." On a record that scans as a creative departure -- the stripped-down singer-songwriter aesthetic of Van Etten's early albums has been replaced with a palette that's more Nick Cave than Nick Drake -- the most resonant lyrics are the ones about returning home and coming to terms with who you are. On the record's devastating emotional high-point "Seventeen," the singer addresses her teenage self: "I see you so uncomfortably alone/I wish I could show you how much you've grown." Whether she's slipping through time or crossing the country, Van Etten moves with an unwavering sense of purpose.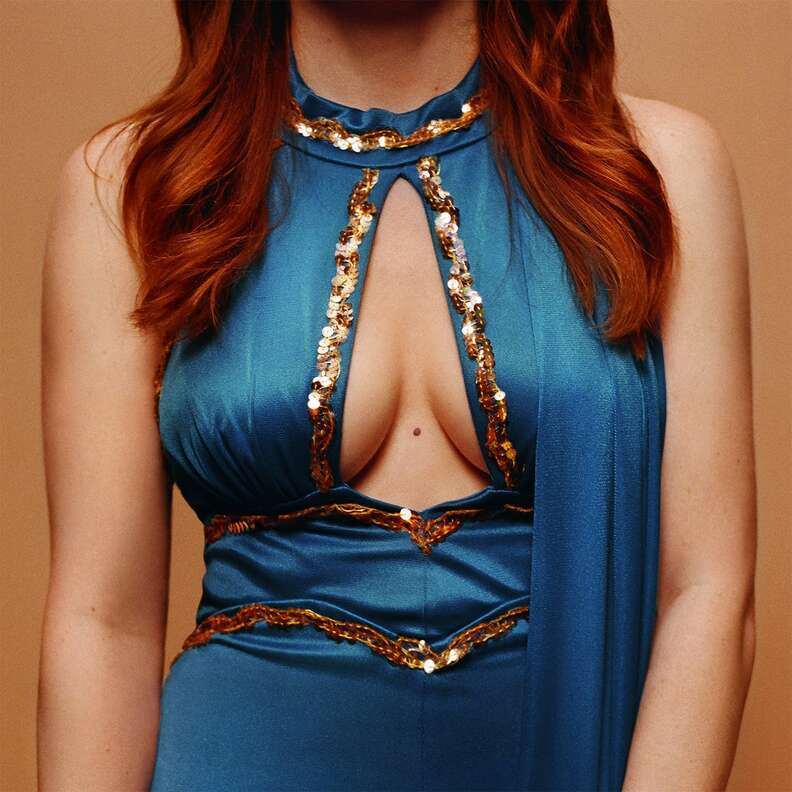 6. On the Line by Jenny Lewis
Release date: March 22
Record label: Warner Bros.
Why it's great: The organ-playing that arrives almost midway through "Heads Gonna Roll," the opening track of Jenny Lewis's latest record of droll character sketches and confessional snapshots, has a beautiful, forlorn quality to it. Those small but significant instrumental flourishes add a touch of the celestial to go with the plain-spoken talk of paying tolls, hooking up, and drinking till the bar closes. From a thematic and production standpoint, the former Rilo Kiley songwriter hasn't strayed too far from the sun-kissed, melancholy Laurel Canyon vibe of 2014's The Voyager, but she continues to find new ways to write songs that offer boozy tranquility and then stab you in the gut with an elegantly phrased dagger of a line. "I watched a scorpion crawl across my feet," she sings on the caustic "Party Clown," providing the perfect image for how her lyrics tend to operate. Like Harry Nillson or Randy Newman, Lewis combines a total command of the studio-as-instrument approach, each track humming along with session-musician mastery, with a willingness to sting the listener at a moment's notice. Keep your wits about you.
5. Rap or Go to the League by 2 Chainz
Release date: March 1
Record label: Def Jam
Why it's great: Though he's perhaps most widely known for his wickedly funny punchlines and gloriously riotous guest verses, like his appearance on "Mercy" from back in 2012, 2 Chainz has quietly put together some remarkably solid full-lengths as a solo artist. (2013's underrated B.O.A.T.S. II: Me Time remains a personal favorite.) His latest collection Rap or Go to the League, which was executive produced by hip-hop fan and NBA player LeBron James, has more of a conceptual hook than his previous records -- many tracks focus on systemic injustice through the lens of 2 Chainz's past -- but the appeal remains rooted in his elastic delivery and his hardscrabble persona. Songs like "Threat 2 Society," "Statute of Limitations," and "NCAA," which finds him criticizing college athletics and bragging about "playing the clit like a guitar," stack up against his best work. From his early days as Tity Boi to his more recent reinvention into television host, there's always been a strategic quality to 2 Chainz's artistic decisions; he moves with the times and always finds his lane. On this record, he turns the burgeoning "prestigious" elder-statesman hip-hop album on its head, lending it a much-needed touch of mischief.
4. Norman Fucking Rockwell! by Lana Del Rey
Release date: August 30
Record label: Interscope
Why it's great: Tucked in the second half of Norman Fucking Rockwell!, the single "The greatest" serves as a succinct reminder of exactly what Lana Del Rey can do. Where other tracks on the album, like the acidicly winsome epic "Venice Bitch" or the archly carefree Sublime cover "Doin' Time," have a sprawling touch, like a gust of wind blowing across an empty bowling alley parking lot, "The greatest" is more contained, resigned to coloring in the lines of the conventional torch song structure and loading it up with semiotically loaded cultural references (The Beach Boys, David Bowie, and Kanye West all get appropriately droll shout-outs). In typically cryptic LDR-ian fashion, it's not the greatest song in her catalog or even the greatest song on the album, a designation that probably belongs to the similarly haunted "Love song" or the piano ballad "Cinnamon Girl." But it encapsulates the singular appeal of NFR!, which again warps the sinisterly surreal Lynchian obsession with 1950s squareness for the Instagram-filter era, turning every hook-up into a heightened melodrama and every posed selfie into an oil portrait. In the last line of "The greatest," she even replaces the fuzzy TV set with a hint of techno-optimism: "I hope the livestream's almost on." The American dream isn't gone forever; it's just buffering.
3. Goes West by William Tyler
Release date: January 25
Record label: Merge
Why it's great: William Tyler creates music that makes you want to buy a sleeping bag. Whether or not you travel to a sporting goods store or pull the trigger on an online order for one doesn't really matter; what matters is that his spacey, hypnotic take on American folk music awakens, enlivens, and nurtures the urge to sleep under the stars. His fourth album Goes West, which was mostly written following a move to Los Angeles from Nashville, peels away much of the electric guitar tones of 2016's Modern Country in favor of the patient, careful acoustic fingerpicking he first became known for. (Before going solo, Tyler played with indie rock acts like Lambchop, Silver Jews, and Bonnie "Prince" Billy.) On Goes West, his playing is often supported by other instruments: "Fail Safe" gets a kick in the pants from some artfully deployed percussion; "Rebecca" floats along thanks to lovely piano accompaniment; "Virginia is for Loners" takes on an otherworldly glow thanks to what sounds like a cello humming in the background. In interviews, Tyler has described his music as "rural new age," which implies a spiritual dimension to the work that might not be immediately apparent on first listen. It might be simpler to think of the record like a camping trip for the soul.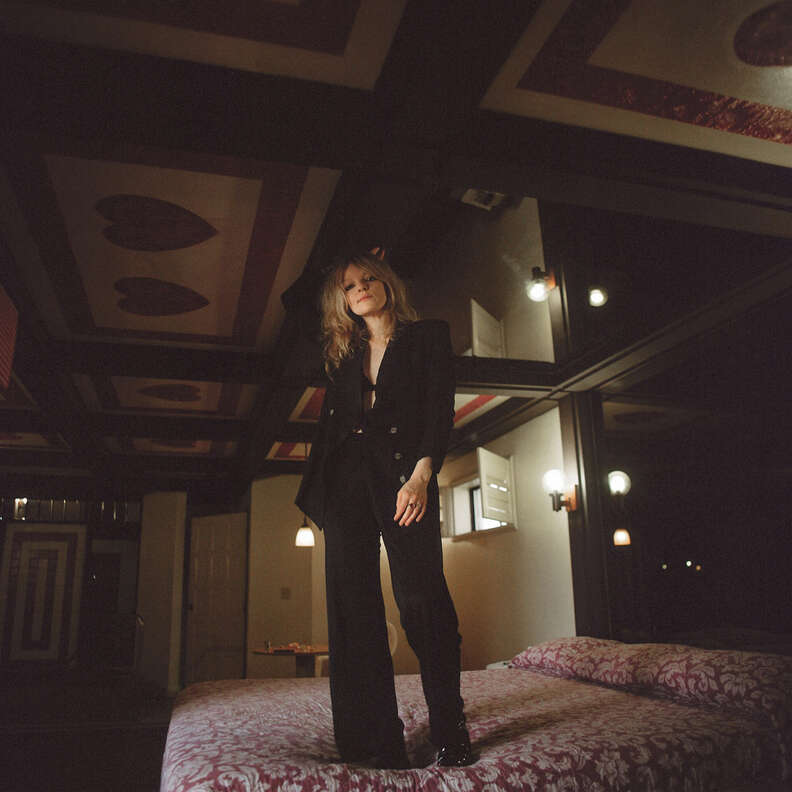 2. Quiet Signs by Jessica Pratt
Release date: February 8
Record label: Mexican Summer/City Slang
Why it's great: California singer-songwriter Jessica Pratt conjures oddly specific visual reference points when you close your eyes, open your mind, and let her songs slowly unfold. The hazy guitar strums and lilting vocals of tracks like "Fare Thee Well" and "This Time Around" off Quiet Signs, her follow-up to 2015's sophomore LP On Your Own Love Again, could score a dread-soaked pastoral sequence in a horror film or a romantic interlude in a Medieval costume drama. Though the wordless opening track "Opening Night" is a John Cassavettes allusion, most of this record, her first produced in a professional studio, feels untethered to popular culture or recent history; it's difficult to imagine an album sounding more unburdened by the anxieties of social media. (At the same time, she's not hiding from modernity: Gripping closer "Aeroplane" has lines about "city lights" and not wanting to "touch down.") Individual lyrics are often hard to pick out and can be even more challenging to decipher -- musings like "a seabird laughs alone in the dark" bubble to the surface -- but the melodies, like the mournful calls of "Crossing," connect on a deep level. Each song becomes a passageway to escape through.
1. Father of the Bride by Vampire Weekend
Release date: May 3
Record label: Columbia
Why it's great: Following the honor-roll melancholia of Modern Vampires of the City, Father of the Bride has a wide-eyed, back-from-study-abroad earnestness, which was archly signaled by the slightly kitschy globe on the album cover. Opening with a track that samples the Christian hymns from Terrence Malick's philosophical war epic The Thin Red Line, Vampire Weekend continues to take big creative swings, tackling thorny concepts of personal privilege and familial responsibility, but the group also remains committed to the rambunctious pluck that defined a single like "A-Punk" back in 2008. A duet like "Married in the Goldrush," which adds a touch of yee-haw to the band's studied art-pop, has a winsome radiance to it that's completely new and entirely welcome; similarly, a track like "Flower Moon," twitching and jittering with life, displays a jam band's sense of mischief that pushes against lead singer Ezra Koenig's more concise songwriting tendencies. Initial band co-leader Rostam Batmanglij may have left the group, choosing instead to focus on his own solo work, but he still appears in the credits, which also include multiple guest appearances from vocalist Danielle Haim of the group Haim and guitarist Steve Lacy of future-funk specialist The Internet. It makes for an ideal double-album: overflowing with ideas and reaching for greatness, but guided by a communal spirit of generosity.