The album won't go down without a fight. As the algorithmic thinking of the streaming music era tightens its grip on the record industry and consumer listening habits, artists are still writing and recording collections of new material, releasing them as cohesive units on specific dates, and suggesting that you listen to them in a pre-established order. As a format for enjoying multiple songs and a way of thinking about creative development, it remains essential. Whatever happens to music in 2019, the album isn't going anywhere.
And neither is this list, which we've been putting together for the last three years. (Check out the best albums from 2016, 2017, and 2018 if you want to catch up.) The goal remains the same: To keep track of the best new records released in the calendar year from across multiple genres and bring them to your attention as they're dropping. There's always good new music out there. Here's the best of 2019 so far.
Recommended Video
Surviving Marvel's 59-Hour Movie Marathon
10. thank u next by Ariana Grande
Release date: February 8
Record label: Republic
Why it's great: For her follow-up to 2018's Sweetener, an album of ripped-from-the-tabloids romance and R&B-inflected pop experiments, Ariana Grande stays on the same stylistic pathway but appears to have stronger, more confident footing here. Where her last record ping-ponged between sketch-like Pharell-produced jams and more polished tracks produced by hit-makers like Max Martin, thank u next sounds more sonically cohesive, prioritizing a confessional tone that puts the singer's powerhouse vocals front and center. A song like the opener "imagine," with its clicking percussion and soaring hook, elegantly moves between moments of intimacy and widescreen catharsis. Tracks like the skittering "bad idea" and the Rodgers and Hammerstein-interpolating "7 rings" perform similar pivots in perspective. Even if the slapdash quality to some of the songwriting, likely due to the lightning-quick manner the album was recorded and produced in, makes it less satisfying than Sweetener, the music on thank u next has a propulsive energy that distinguishes it within Grande's increasingly impressive catalog.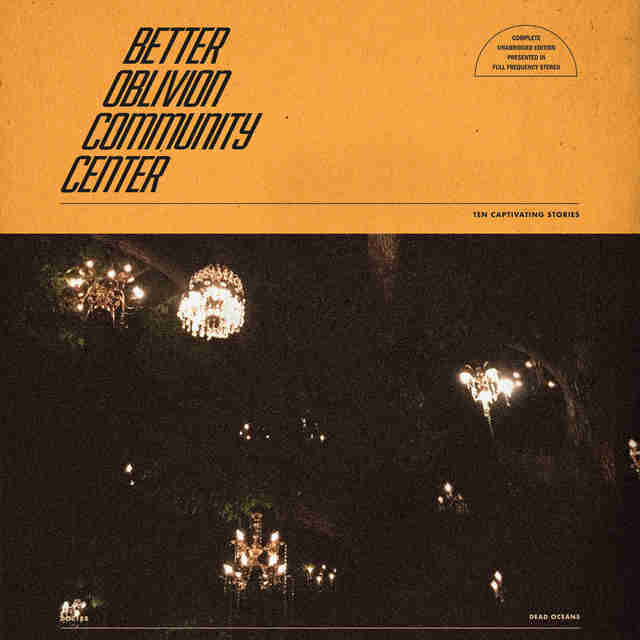 9. Better Oblivion Community Center by Better Oblivion Community Center
Release date: January 24
Record label: Dead Oceans
Why it's great: For over two decades, Conor Oberst has perfected a specific strand of warbling, exasperating melancholia. In his folk-rock group Bright Eyes, his punk band Desaparecidos, and on his multiple solo records, he's looked at emotional distress from an array of creative vantage points. (One of my favorite Oberst songs sounds like it was recorded under a sheet of slowly cracking ice.) Understandably, 24-year-old singer-songwriter Phoebe Bridgers has a shorter resume, but her 2017 debut Stranger in the Alps explored similar thematic terrain with dark humor and psychological acuity that propelled her into the new indie darling spotlight. For their collaborative project, Better Oblivion Community Center, the two have crafted a moving, eclectic collection of songs that range from stark, haunted folk ballads ("Service Road") to rollicking, jangle-rock head-nodders ("Dylan Thomas"). Trading backing vocal duties and swapping tales of woe, the pair puts a joyful, resilient spin on the old "misery loves company" proverb: It turns out misery loves collaborative side projects, too.
8. What Chaos Is Imaginary by Girlpool
Release date: February 9
Record label: Anti-
Why it's great: The big change on Powerplant, the excellent sophomore record from Los Angeles indie rock duo Girlpool, was that songwriters Harmony Tividad and Cleo Tucker added drums to the striking loud-soft, guitar-and-bass dynamic they explored on their debut. The pair's third record, What Chaos Is Imaginary, is yet another thoughtful, considered broadening of their musical scope, stretching out to 14 tracks and incorporating a wider range of instruments, including synths and strings. Tucker, who came out as transgender in 2017 and began hormone replacement therapy, now has a deeper vocal range, which makes a track like the whirling alt-rock-inflected "Hire" stand out in new ways from the band's older work. Throughout the record, the duo's gift for crystallizing complex feelings into poetic phrases remains, like when Tucker gets downright metaphysical and sings of revoking "the time and space for you to just feel it in your name." As a map of artistic growth, What Chaos Is Imaginary finds order and beauty in ever-shifting territory.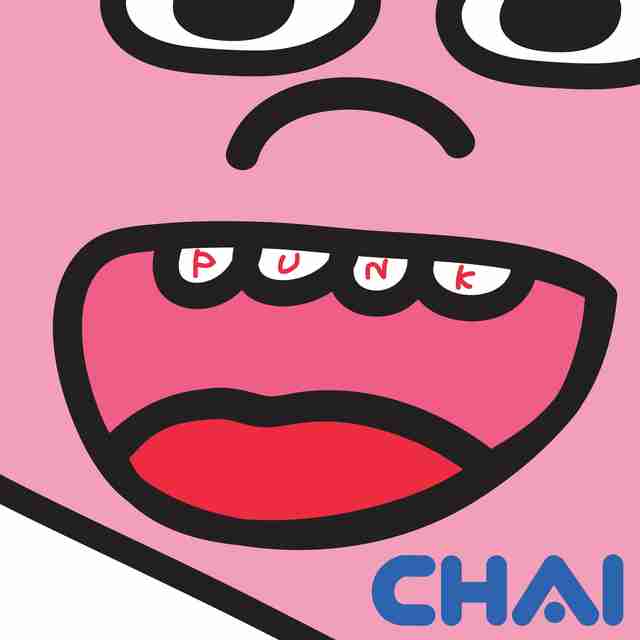 7. Punk by CHAI
Release date: February 13
Record label: Burger Records
Why it's great: Like a shopping cart soaring down a hill in a mall parking lot, the second album from Japanese rock quartet Chai is admirable for its velocity and its tenacity. There are choices on this record, rhythmic detours and genre-smashing stunts, that might sound puzzling: For example, the giddy "This is Chai" resembles a remix of a tinny marching band attempting to write a stadium-ready jock jam. (The title turns into a triumphant chant!) On paper, this album should be a mess -- and it does sound jarring at times -- but the herky-jerky intricacy of the songwriting has a pleasing, soothing logic to it that helps the record hold up under repeat listens. A track like "Family Member" kicks off with hand-claps and a bit of static before morphing into a tender, nostalgic sing-along; the more abrasive, danceable "I'm Me" or the synth-powered, disco-tinged "Curly Adventure" tap into the same sense of communal glee. It's a record that stays in motion at almost every moment -- hop in and let the wind whip through your hair.
6. Drip or Drown 2 by Gunna
Release date: February 22
Record label: YSL
Why it's great: On Drip or Drown 2, Atlanta rapper Gunna, the artist behind 2018's inescapable hit with Lil Baby "Drip Too Hard," doubles down on the elements of his style that have always worked. His songs are compact and direct, built on melodies that target your brain like heat-seeking missiles, but his flows are slippery: A song like "Cash War" off the new project creates a mood of unease and anxiety through a series of mumbled phrases about passports and cars with carpets on the floorboards. Evocative images of wealth and status accumulate across Drip or Drown 2, growing steadily like the Lego bricks Gunna references at one point, but there's also a sense of scarcity and precarity lurking in the background. Will this success last? The tension of that question is reflected in the project's playful album cover, which finds Gunna posing underwater in designer clothing with an umbrella and naked models swimming in the background. Is he sinking or swimming? Depending on how you look at it, he could be relaxing after a hard day of work -- or preparing for a storm.  
5. While We Wait by Kehlani
Release date: February 22
Record label: Atlantic 
Why it's great: On 2017's SweetSexySavage, Kehlani experimented with different R&B songwriting approaches, gliding between the genre's hallowed past and its tricky present. On While We Wait, a stopgap "mixtape" released between major label albums, she sounds more drawn to the possibilities and complexities of the future. After a handful of high-profile guest vocal spots in 2018 on projects from Cardi B, Eminem, Kyle, and Charlie Puth, she's back in more comfortable, familiar waters here. (Literally, the first thing you hear on While We Wait is the peaceful, welcoming sound of waves crashing into a beach.) As a lyricist, she's still digging deep into moments of personal sorrow and romantic frustration -- "No matter what I seen in the past/I won't let it impact how we grow now, baby" she sings on the bouncing stand-out "Feels" -- but on tracks like the nimble closer "Love Language," she constructs her own vocabulary of intimacy. Luckily, very little gets lost in translation.
4. Remind Me Tomorrow by Sharon Van Etten
Release date: January 18
Record label: Jagjaguwar
Why it's great: "I walked in the door/The Black Crowes playing as you cleaned the floor," sings Sharon Van Etten on the glimmering, synth-speckled travelogue "Malibu" off her fifth studio album, Remind Me Tomorrow. "I thought I couldn't love him any more." It's a moment of quaint, plain-spoken domesticity in a song that paints the California city as a landscape of trucks, jokers, and one "little red car that don't belong to you." On a record that scans as a creative departure -- the stripped-down singer-songwriter aesthetic of Van Etten's early albums has been replaced with a palette that's more Nick Cave than Nick Drake -- the most resonant lyrics are the ones about returning home and coming to terms with who you are. On the record's devastating emotional high-point "Seventeen," the singer addresses her teenage self: "I see you so uncomfortably alone/I wish I could show you how much you've grown." Whether she's slipping through time or crossing the country, Van Etten moves with an unwavering sense of purpose.
3. Rap or Go to the League by 2 Chainz
Release date: March 1
Record label: Def Jam
Why it's great: Though he's perhaps most widely known for his wickedly funny punchlines and gloriously riotous guest verses, like his appearance on "Mercy" from back in 2012, 2 Chainz has quietly put together some remarkably solid full-lengths as a solo artist. (2013's underrated B.O.A.T.S. II: Me Time remains a personal favorite.) His latest collection Rap or Go to the League, which was executive produced by hip-hop fan and NBA player LeBron James, has more of a conceptual hook than his previous records -- many tracks focus on systemic injustice through the lens of 2 Chainz's past -- but the appeal remains rooted in his elastic delivery and his hardscrabble persona. Songs like "Threat 2 Society," "Statute of Limitations," and "NCAA," which finds him criticizing college athletics and bragging about "playing the clit like a guitar," stack up against his best work. From his early days as Tity Boi to his more recent reinvention into television host, there's always been a strategic quality to 2 Chainz's artistic decisions; he moves with the times and always finds his lane. On this record, he turns the burgeoning "prestigious" elder-statesman hip-hop album on its head, lending it a much-needed touch of mischief.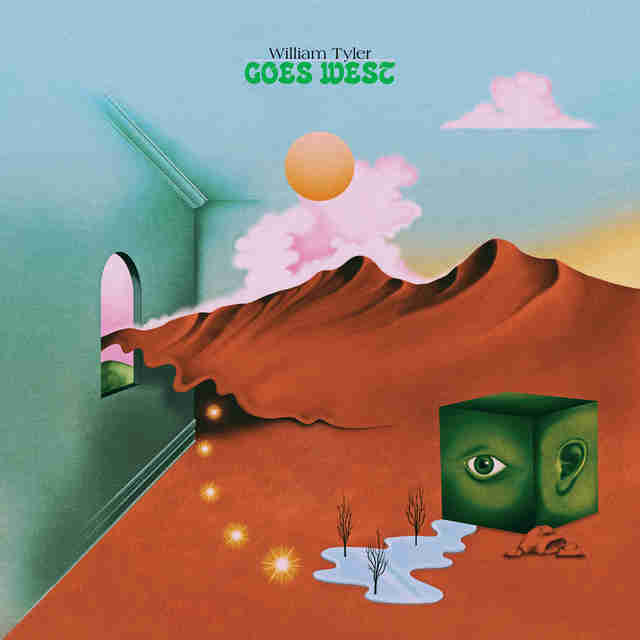 2. Goes West by William Tyler
Release date: January 25
Record label: Merge
Why it's great: William Tyler creates music that make you want to buy a sleeping bag. Whether or not you travel to a sporting goods store or pull the trigger on an online order for one doesn't really matter; what matters is that his spacey, hypnotic take on American folk music awakens, enlivens, and nurtures the urge to sleep under the stars. His fourth album Goes West, which was mostly written following a move to Los Angeles from Nashville, peels away much of the electric guitar tones of 2016's Modern Country in favor of the patient, careful acoustic fingerpicking he first became known for. (Before going solo, Tyler played with indie rock acts like Lambchop, Silver Jews, and Bonnie "Prince" Billy.) On Goes West, his playing is often supported by other instruments: "Fail Safe" gets a kick in the pants from some artfully deployed percussion; "Rebecca" floats along thanks to lovely piano accompaniment; "Virginia is for Loners" takes on an otherworldly glow thanks to what sounds like a cello humming in the background. In interviews, Tyler has described his music as "rural new age," which implies a spiritual dimension to the work that might not be immediately apparent on first listen. It might be simpler to think of the record like a camping trip for the soul.
1. Quiet Signs by Jessica Pratt
Release date: February 8
Record label: Mexican Summer/City Slang
Why it's great: California singer-songwriter Jessica Pratt conjures oddly specific visual reference points when you close your eyes, open your mind, and let her songs slowly unfold. The hazy guitar strums and lilting vocals of tracks like "Fare Thee Well" and "This Time Around" off Quiet Signs, her follow-up to 2015's sophomore LP On Your Own Love Again, could score a dread-soaked pastoral sequence in a horror film or a romantic interlude in a Medieval costume drama. Though the wordless opening track "Opening Night" is a John Cassavettes allusion, most of this record, her first produced in a professional studio, feels untethered to popular culture or recent history; it's difficult to imagine an album sounding more unburdened by the anxieties of social media. (At the same time, she's not hiding from modernity: Gripping closer "Aeroplane" has lines about "city lights" and not wanting to "touch down.") Individual lyrics are often hard to pick out and can be even more challenging to decipher -- musings like "a seabird laughs alone in the dark" bubble to the surface -- but the melodies, like the mournful calls of  "Crossing," connect on a deep level. Each song becomes a passageway to escape through.