Streaming (plus a burning desire to watch something) is the great equalizer. When you're sifting through zillions of movie options, the best documentaries can go toe to toe with Hollywood blockbusters. Fiction or nonfiction -- doesn't really matter. A movie's a movie, and if it's moving/crazy/hilarious enough, it's worth a watch. Here's an array of documentaries on Amazon that fit the bill.
Recommended Video
Winter Is Here at this 'Game of Thrones' Ice Hotel
Abacus: Small Enough to Jail (2017)
The recent Oscar nominee for Best Documentary tells an enraging story nestled within a bigger, even more enraging story: Abacus Federal Savings Bank was the only institution to face criminal charges for the many abuses of the subprime mortgage crisis that precipitated the 2008 financial collapse. It's a tricky story to tell, one in which Abacus is clearly a guilty party in a scandal that ruined lives, yet you feel sorry for them, especially when many of the bigger banks cashed in government bailout checks instead of going to court. It's a slice of recent history that still has yet to become a part of the collective consciousness, but Abacus aims to play a small part in rectifying that.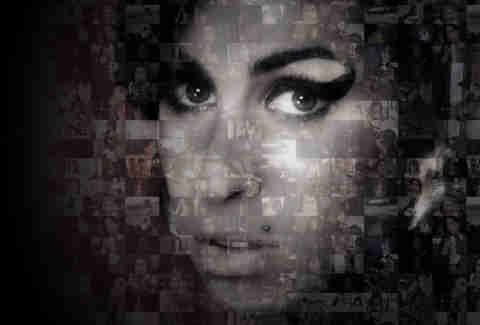 Amy (2015)
In his follow-up to Senna, about the life and death of Brazilian race-car driver Ayrton Senna, director Asif Kapadia turns his lens to another troubled prodigy who died young: British singer Amy Winehouse, who passed away in 2011 after a long struggle with alcoholism, drug abuse, and bulimia. Reconstructed solely through old home-video and archival footage, Amy showcases her once-in-a-generation gift, the grueling machinations of stardom, and the inner demons that overwhelmed her life. After the film is over, you'll grab your old Back to Black CD and lose yourself in Amy's singular voice. Just don't expect to hear "Rehab" the same way again.
Author: The JT LeRoy Story (2016)
The story of JT LeRoy, the pen name and made-up public identity (one of them, at least) of Laura Albert, is so Fascinating with a capital "F" that it's been fodder for multiple documentaries and will soon be turned into a dramatic feature. This particular film is also Fantastic in its execution, featuring a central interview with Albert, who may not be the most reliable narrator but is a captivating and engrossing character nonetheless. Currently facing scrutiny over the legality of some of its content, Author: The JT Leroy Story is a highly compelling collage of stylish archival footage and recorded phone conversations that flesh out this notorious Catfish-like caper of the literary world.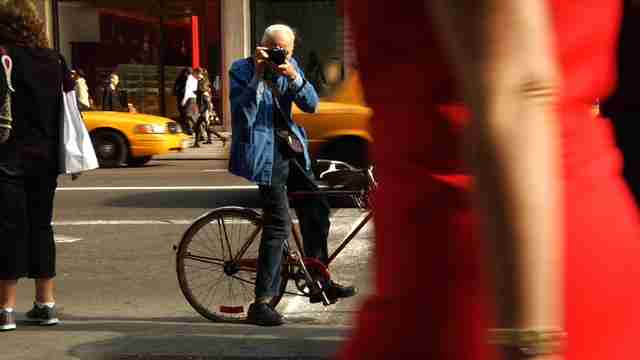 Bill Cunningham New York (2010)
Sometimes you just want to watch a genius at work. From his New York Times editors to Anna Wintour, everyone agrees photographer Bill Cunningham was a master of low-key anthropology, capturing the looks and lives of people on the streets. This film is a fitting tribute to a life marvelously lived.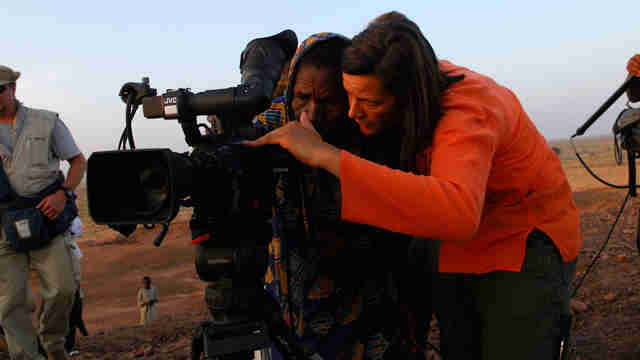 Cameraperson (2016)
Cameraperson is everything. It's a unique cinematic memoir, which cinematographer Kirsten Johnson compiled from material she shot as a cinematographer for numerous documentaries, plus some more personal footage she recorded of her Alzheimer's-afflicted mother. It's a broad look at the 21st century through the various films Johnson references (others include Citizenfour and Darfur Now), representing an international portrait of war and genocide and other human rights horrors, but also sublime human-interest stories. Finally, it serves as a peek behind the curtain of documentary filmmaking, exposing even more than what's usually shown in the genre.
The Central Park Five (2012)
Ken Burns teamed with his daughter Sarah and diverted from the multi-part, photo-gliding format of films like The Civil War and Jazz to compile this documentary on the infamous "Central Park jogger" murder. The 1989 incident left a woman raped and in a coma for 12 days, and five black and Latino teenagers behind bars for crimes that, as evidence would show, they didn't commit. The Central Park Five dissects the political and social tension that turned an already shocking series of events into one of the most racially charged moments in New York City history.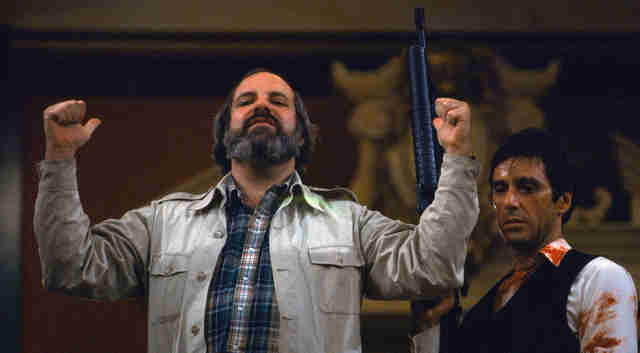 De Palma (2015)
The Squid and the Whale director Noah Baumbach loves Brian De Palma. Young Ones director Jake Paltrow loves Brian De Palma. Pretty much anyone with an eye for great film loves Brian De Palma. This documentary sits the legend behind Scarface, Carrie, The Untouchables, and Blow Out (and so much more) down for an interview that navigates and highlights the trials and tribulations of being a maverick in Hollywood.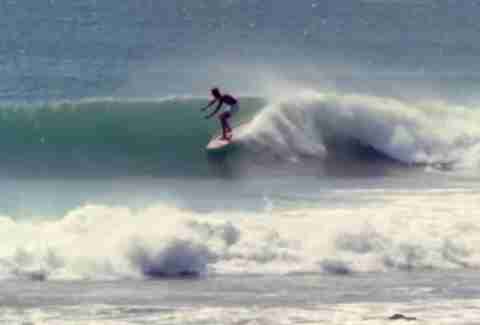 The Endless Summer (1964)
There's living the dream life, and then there's living the effin' dream. Surfers Mike Hynson and Robert August spent 1963 traveling to the coasts of Australia, New Zealand, Tahiti, Hawaii, Senegal, Ghana, Nigeria, and South Africa to live the "endless summer," a quest to live one beautiful season surfing the perfect waves, for an entire year. They accomplished the mission, and Bruce Brown tracked their every move to put together this seminal surfing documentary.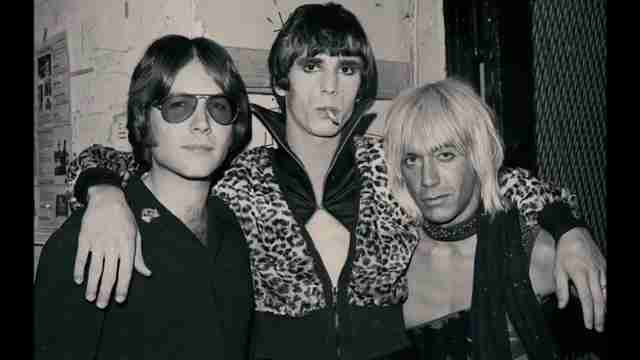 Gimme Danger (2016)
Jim Jarmusch (Paterson, Broken Flowers) directed this music doc, which dives into the history of Iggy Pop and his band, The Stooges. Like Jarmusch's movies, Gimme Danger is 100% authentic cool from beginning to end, fortified by Iggy Pop's shirtless interviews and joint-smoked memories.
Gleason (2016)
When former NFL safety Steve Gleason finds out he has ALS at the same time his wife Michel learns she's pregnant, he begins simultaneously chronicling his declining health and his son's growth. What sounds like a completely devastating tearjerker is filled with humor thanks to its subjects' candor. Much of the film's footage is shot by Gleason for his personal project, which helps us to follow him and his family over many years in a manner of style director Clay Tweel calls "experiential vérité." Even if you don't know Gleason from his football career going in, the documentary is instantly engaging, and will have you caring about him long after it's over.
I Am Not Your Negro (2016)
Decades before Ta-Nehisi Coates, James Baldwin was America's preeminent writer on the complex, ugly race relations that have defined so much of the nation's history. This documentary, based on Baldwin's unfinished Remember This House manuscript, offers a view of the United States as disturbingly relevant today as it was in the late 1970s.
Last Train Home (2009)
Lixin Fan's chronicle of a family torn apart gives us an extraordinary glimpse at the common plight of migrant workers in China. It is an incredibly absorbing film that contains a fluid mix of informative, observational, fabricated, and, in one powerful moment, quite provocative material. It's pretty much a perfect documentary, as it checks off every box for what a work of nonfiction cinema can do. We haven't gotten many docs yet this century that qualify for that level of distinction. Last Train Home is one of the best documentaries ever made.
Life, Animated (2016)
Autism left Ron Suskind's son Owen, a bright kid brimming with imagination, retreating into silence and confusion. That is, until Owen found animation, specifically the Disney classics. Inspired by Suskind's memoir of the same name, Life, Animated questions the pop culture we take for granted and gives a voice to Owen's improbable path: his own
Long Strange Trip (2017)
This four-hour journey through Grateful Dead history has jam band junkies and passing music enthusiasts strapping in for the ride. From acclaimed documentarian Amir Bar-Lev (The Tillman Story, My Kid Could Paint That) and executive producer Martin Scorsese, Long Strange Trip plays like two distinct movies: a two-hour chronicle of The Dead's rise to legendary status, then part two, a psychedelic diversion into cult affection and poisonous fame. Love 'em or hate 'em, when someone goes this deep, you can't help but feel absorbed.
Meru (2015)
Pro climber Conrad Anker, along with photographers Jimmy Chin and Renan Ozturk, set out to scale the Meru Peak in the Indian Himalayas in 2008. They failed -- and barely returned with their lives. But drawn to the challenge, specifically the 4,000-foot vertical climb known as the "Shark's Fin," the team returned in 2011. Meru weaves together a tale of bravery, stupidity, and personal drive using footage from both excursions, some of the most gorgeous climbing footage ever recorded.
The Paradise Lost trilogy (1996, 2000, 2011)
Joe Berlinger and Bruce Sinofsky's Paradise Lost: The Child Murders at Robin Hood Hills (1996), about a horrendous triple-homicide case involving little boys in West Memphis, Arkansas, and the ensuing trial of the then-teenage suspects, is a pinnacle achievement in courtroom-focused true-crime documentary. Today the documentary is primarily revered for how it eventually helped free three clearly innocent men. But it's not a great film because of its impact. It's a great film because of its comprehensive documentation of a compelling story, which inspired viewers to actively participate in what happened next. All three installments deserve your time.
The Parking Lot Movie (2010)
Tucked next to the train tracks and behind the brick-faced restaurants and bars on Charlottesville, Virginia's college hangout strip, The Corner, a parking lot employs college students and other lifelong learners in its white-painted plywood shack/toll booth. More than just navel-gazing college nostalgia, The Parking Lot Movie employs the usual talking head interviews with stereotypically philosophy-hyped youths to question the nature of a car-driven society that tends to offer free parking. You won't believe the lengths people go to get out of paying a $1 fee, or the sheer number of inebriated college kids who attempt to cross active train tracks at 2am.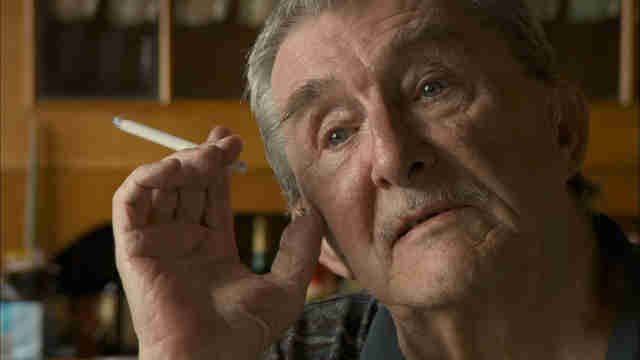 Stories We Tell (2012)
To unravel her own backstory, including the revelation that she was the byproduct of an extramarital affair, actress Sarah Polley interviewed her family members and staged recreations of milestone events with a cast of lookalikes. Stitched together, Stories We Tell plays like a living dream, drifting between clear and blurrier facts with an open heart.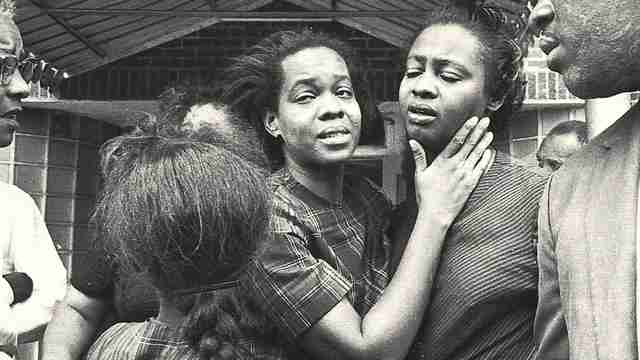 4 Little Girls (1997)
Spike Lee's heartbreaking nonfiction film recalls the events of September 15, 1963, when Klansmen detonated a bomb in the 16th Street Baptist Church in Birmingham, Alabama, killing four young girls. Piercing the violent streak against black Americans during the Civil Right movement, empathizing with the families who suffered the greatest loss imaginable, and nailing an interview with George Wallace -- the segregationist governor of Alabama at the time of the attack -- whose atonement for fueling racist ideology can barely breach his cantankerous shell, 4 Little Girls is a masterpiece that needs to be seen and remembered.
Sign up here for our daily Thrillist email and subscribe here for our YouTube channel to get your fix of the best in food/drink/fun.