Streaming (plus a burning desire to watch something) is the great equalizer. When you're sifting through zillions of movie options, the best documentaries can go toe to toe with Hollywood blockbusters. Fiction or nonfiction -- doesn't really matter. A movie's a movie, and if it's moving/crazy/hilarious enough, it's worth a watch. Here's an array of documentaries on Amazon that fit the bill.
Abacus: Small Enough to Jail (2017)
The recent Oscar nominee for Best Documentary tells an enraging story nestled within a bigger, even more enraging story: Abacus Federal Savings Bank was the only institution to face criminal charges for the many abuses of the subprime mortgage crisis that precipitated the 2008 financial collapse. It's a tricky story to tell, one in which Abacus is clearly a guilty party in a scandal that ruined lives, yet you feel sorry for them, especially when many of the bigger banks cashed in government bailout checks instead of going to court. It's a slice of recent history that still has yet to become a part of the collective consciousness, but Abacus aims to play a small part in rectifying that.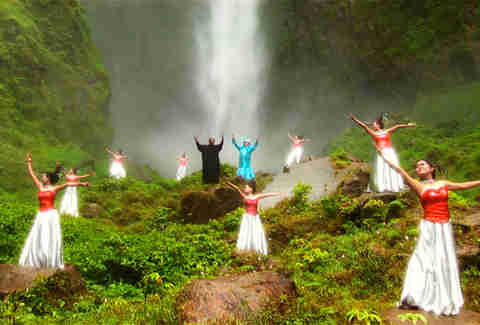 The Act of Killing (2012)
Before releasing The Look of Silence, which earned a place on our best movies of 2015 list, documentarian Joshua Oppenheimer investigated the 1965 Indonesian genocide through the eyes of its perpetrators. Anwar Congo, a gangster sanctioned by the government to eliminate "communists," begins by bragging to Oppenheimer about murdering over 1,000 people. His glory transmutes into a meta-atonement when Act of Killing casts Congo in the "movie adaptation" of his own life. It all makes sense when you submit yourself to Oppenheimer's bizarre, tragic, and eye-opening experiment.
Author: The JT LeRoy Story (2016)
The story of JT LeRoy, the pen name and made-up public identity (one of them, at least) of Laura Albert, is so Fascinating with a capital "F" that it's been fodder for multiple documentaries and will soon be turned into a dramatic feature. This particular film is also Fantastic in its execution, featuring a central interview with Albert, who may not be the most reliable narrator but is a captivating and engrossing character nonetheless. Currently facing scrutiny over the legality of some of its content, Author: The JT Leroy Story is a highly compelling collage of stylish archival footage and recorded phone conversations that flesh out this notorious Catfish-like caper of the literary world.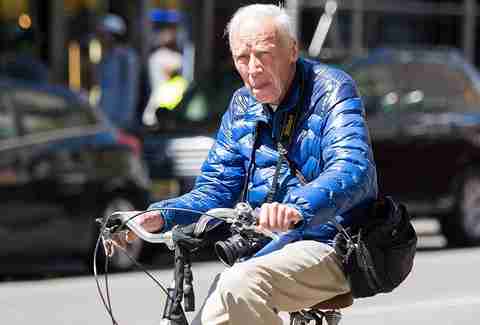 Bill Cunningham New York (2010)
Sometimes you just want to watch a genius at work. From his New York Times editors to Anna Wintour, everyone agrees photographer Bill Cunningham was a master of low-key anthropology, capturing the looks and lives of people on the streets. This film is a fitting tribute to a life marvelously lived.
Bowling for Columbine (2002)
Michael Moore's Oscar-winning documentary roasted American gun laws with a dry wit only a Michiganian could muster. Though the movie enters the conversation through the harrowing tragedy of the Columbine High School massacre, the wandering inquisition leads the filmmaker from a bank that offers a free gun to the institutionalized violence at the core of US conflict resolution. Moore's sit-down with actor/NRA spokesperson Charlton Heston is the crème de la crème of confrontational interviews.
Cartel Land (2015)
Produced by The Hurt Locker and Zero Dark Thirty director Kathryn Bigelow, this cinematic documentary is like a real-life Sicario. Documentarian Matthew Heineman embedded himself in both a group of Arizona border-control vigilantes and a band of Mexican "Autodefensas," armed with only a camera and his instincts. The run-and-gun style and Heineman's jaw-dropping access will keep your heart pounding through this examination of the current War on Drugs.
The Central Park Five (2012)
Ken Burns teamed with his daughter Sarah and diverted from the multi-part, photo-gliding format of films like The Civil War and Jazz to compile this documentary on the infamous "Central Park jogger" murder. The 1989 incident left a woman raped and in a coma for 12 days, and five black and Latino teenagers behind bars for crimes that, as evidence would show, they didn't commit. The Central Park Five dissects the political and social tension that turned an already shocking series of events into one of the most racially charged moments in New York City history.
City of Ghosts (2017)
This Amazon Original is one of the best documentaries of 2017, in part simply because of the physical and political risks required to make it. Cartel Land director Matthew Heineman certainly doesn't shy away from those risks, shedding a light on the citizen journalists dedicating their lives to disseminating information about the horrors of ISIS's occupation of Raqqa, a Syrian city. As a collective calling themselves "Raqqa Is Being Silently Slaughtered," members have faced torture, death, and threats against their family members while trying to expose the atrocities they face on a daily basis. Not for the faint of heart, but well worth it.
Coldplay: A Head Full of Dreams (2018)
After thrusting themselves into the pop consciousness in the early 2000s, Coldplay has become one of the biggest bands in the world. With more than 20 years playing music together, the band decided it's time to start taking stock of their career. This Amazon Studios original comes from longtime Coldplay collaborator Mat Whitecross, and it illustrates the band's rise from dreamy British alt-rock to megastardom. Featuring recent concert footage paired with Whitecross' never-before-seen archival clips, as well as intimate interviews, A Head Full of Dreams offers an inspiring look at Coldplay and how they willed their way into becoming superstars.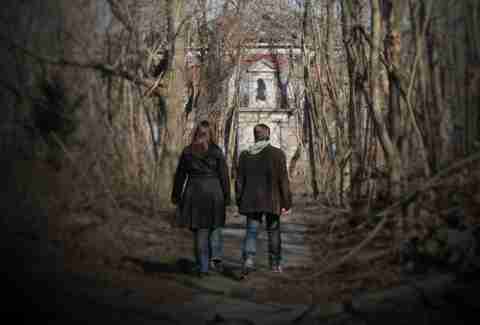 Cropsey (2009)
One of the creepiest documentaries ever made, Joshua Zeman and Barbara Brancaccio's film shows how some urban legends are based on true stories even more unsettling than the myths. Because the directors grew up on lore rather than facts, their discoveries are as fresh as our own as we learn about a Staten Island boogeyman who was very real, indeed.
David Lynch: The Art Life (2016)
Longtime fans of director David Lynch know better than to expect explanations from the enigmatic auteur. The Art Life features interviews at Lynch's home, but in typical Lynch fashion, he speaks mostly in anecdotes and oblique aphorisms, leaving you feeling like you don't really have a better sense of what exactly makes him tick. But, like a typical Lynch film, it's fascinating. Watching Lynch paint, or describe his banal childhood, captures your attention in surprising ways.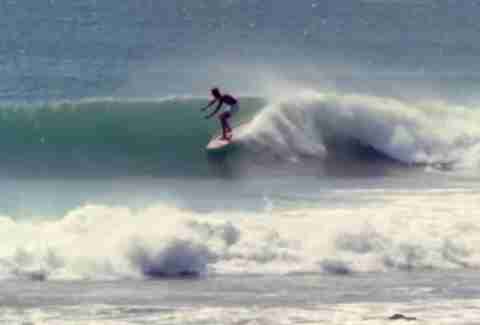 The Endless Summer (1966)
There's living the dream life, and then there's living the effin' dream. Surfers Mike Hynson and Robert August spent 1963 traveling to the coasts of Australia, New Zealand, Tahiti, Hawaii, Senegal, Ghana, Nigeria, and South Africa to live the "endless summer," a quest to live one beautiful season surfing the perfect waves, for an entire year. They accomplished the mission, and Bruce Brown tracked their every move to put together this seminal surfing documentary.
Generation Wealth (2018)
Filmmaker and photographer Lauren Greenfield (The Queen of Versailles) took a long and unflattering look at the cultural milieu of the 1%, and those who really wish they were in the 1%. Culled from interviews and photos going back several decades (a middle-school-aged Kate Hudson shows up, as does 12-year-old Kim Kardashian), Generation Wealth paints a haunting portrait of just how money-driven the Western world is, and what lengths people will go to get in on the action. It's heartbreaking and repellant, but it's also one of the sharpest contemporary commentaries on why the wealthy wield so much power and attract so many people to their lifestyle.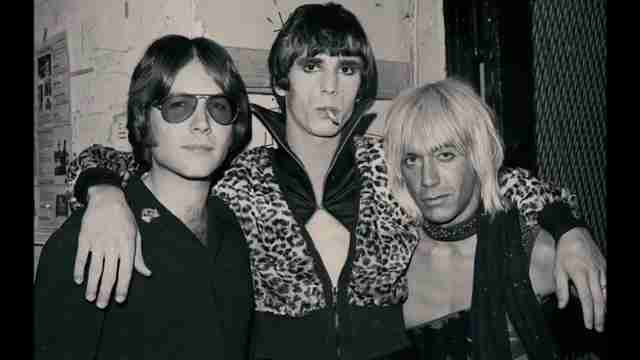 Gimme Danger (2016)
Jim Jarmusch (Paterson, Broken Flowers) directed this music doc, which dives into the history of Iggy Pop and his band, The Stooges. Like Jarmusch's movies, Gimme Danger is 100% authentic cool from beginning to end, fortified by Iggy Pop's shirtless interviews and joint-smoked memories.
Gleason (2016)
When former NFL safety Steve Gleason finds out he has ALS at the same time his wife Michel learns she's pregnant, he begins simultaneously chronicling his declining health and his son's growth. What sounds like a completely devastating tearjerker is filled with humor thanks to its subjects' candor. Much of the film's footage is shot by Gleason for his personal project, which helps us to follow him and his family over many years in a manner of style director Clay Tweel calls "experiential vérité." Even if you don't know Gleason from his football career going in, the documentary is instantly engaging, and will have you caring about him long after it's over.
Human Flow (2017)
Artist Ai Weiwei directed this documentary about the global refugee crisis, which affects tens of millions of people across age, race, religion, and economic status, all on a global scale. It's a humanitarian crisis virtually no nation has handled gracefully, and one that only threatens to worsen in the face of impending climate disaster. In beautiful visual language, Ai Weiwei conveys the stark horror and brutalist logic of the choices people make when stuck between a rock and a hard place -- or a war and abject poverty. 
I Am Not Your Negro (2016)
Decades before Ta-Nehisi Coates shot to national prominence, James Baldwin was America's preeminent writer on the complex, ugly race relations that have defined so much of America's history. This documentary, based on Baldwin's unfinished Remember This House manuscript, offers a view of the United States as disturbingly relevant today as it was in the late 1970s.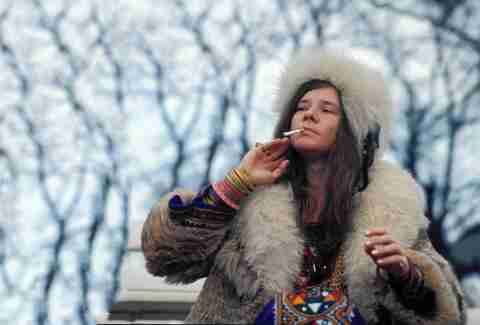 Janis: Little Girl Blue (2015)
By and large, rock 'n' roll was considered a boys club through the '60s and '70s, comprised of music for men, by men, where women were allowed to play the role of groupie if they wanted to play at all. Until Janis Joplin came along. Her scratchy, whiskey-bruised voice arrested a generation and, however accidentally, carved a place for those without a Y chromosome. Little Girl Blue tracks her rock takeover to the very end, up to her tragic death.
Life, Animated (2016)
Autism left Ron Suskind's son Owen, a bright kid brimming with imagination, retreating into silence and confusion. That is, until Owen found animation, specifically the Disney classics. Inspired by Suskind's memoir of the same name, Life, Animated questions the pop culture we take for granted and gives a voice to Owen's improbable path: his own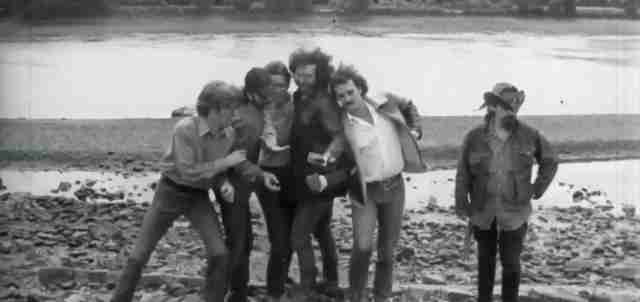 Long Strange Trip (2017)
This four-hour journey through Grateful Dead history has jam band junkies and passing music enthusiasts strapping in for the ride. From acclaimed documentarian Amir Bar-Lev (The Tillman Story, My Kid Could Paint That) and executive producer Martin Scorsese, Long Strange Trip plays like two distinct movies: a two-hour chronicle of The Dead's rise to legendary status, then part two, a psychedelic diversion into cult affection and poisonous fame. Love 'em or hate 'em, when someone goes this deep, you can't help but feel absorbed.
The National Parks: America's Best Idea (2009)
Ken Burns is the gold standard when it comes to documenting the American experience, whether he's looking at traumatic periods (The Civil War) or tracing the history of a celebrated political family (The Roosevelts). While The National Parks lacks the drama and conflict of Burns' more famous works, the parks themselves are the perfect setting for the long, slowly panning shots that are the documentarian's trademark, with each sublime landscape a reminder of the beauty we as a nation once thought it valuable to preserve.
No No: A Dockumentary (2014)
On June 12, 1970, Pittsburgh Pirates pitcher Dock Ellis threw a no-hitter against the San Diego Padres. It was a feat worthy of praise, but as fans later discovered, Ellis also performed his legendary game while tripping on LSD. No No: A Dockumentary explores the incident, Ellis' rebellious life, and the contextual culture of the 1960s and '70s that turned the player into a low-key folk hero. Full of archival footage from the era, it's a must-watch for sports fans and history buffs alike.
The Paradise Lost trilogy (1996, 2000, 2011)
Joe Berlinger and Bruce Sinofsky's Paradise Lost: The Child Murders at Robin Hood Hills (1996), about a horrendous triple-homicide case involving little boys in West Memphis, Arkansas, and the ensuing trial of the then-teenage suspects, is a pinnacle achievement in courtroom-focused true-crime documentary. Today the documentary is primarily revered for how it eventually helped free three clearly innocent men. But it's not a great film because of its impact. It's a great film because of its comprehensive documentation of a compelling story, which inspired viewers to actively participate in what happened next. All three installments deserve your time.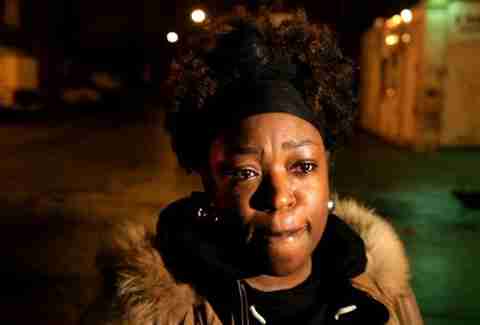 Unseen (2016)
The bodies of 11 women were discovered on the yard and inside the home of convicted sex offender Anthony Sowell in Cleveland in 2009. While little is known about their identities, or those of the survivors found in the home, police work to uncover the truth by starting from an almost entirely blank slate. This true-crime documentary offers a harrowing look at what fate unfortunately often has in store for marginalized women, and why society turns a blind eye to their wellbeing.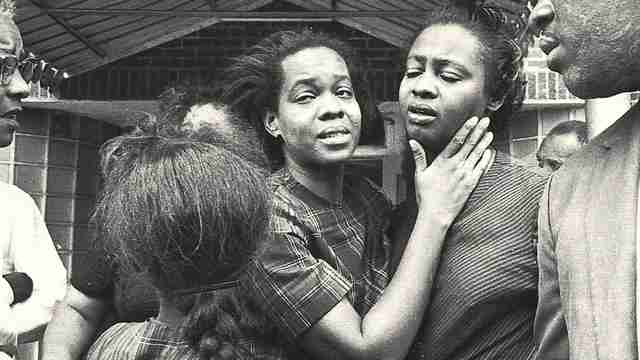 4 Little Girls (1997)
Spike Lee's heartbreaking nonfiction film recalls the events of September 15, 1963, when Klansmen detonated a bomb in the 16th Street Baptist Church in Birmingham, Alabama, killing four young girls. Piercing the violent streak against black Americans during the Civil Right movement, empathizing with the families who suffered the greatest loss imaginable, and nailing an interview with George Wallace -- the segregationist governor of Alabama at the time of the attack -- whose atonement for fueling racist ideology can barely breach his cantankerous shell, 4 Little Girls is a masterpiece that needs to be seen and remembered.