The Best Documentaries on Amazon Prime
Amazon's got documentaries covered.
Streaming (plus a burning desire to watch something) is the great equalizer. When you're sifting through zillions of movie options, the best documentaries can go toe to toe with Hollywood blockbusters. Fiction or nonfiction -- doesn't really matter. A movie's a movie, and if it's moving/crazy/hilarious enough, it's worth a watch. Here's an array of documentaries on Amazon that fit the bill.
Det Danske Filminstitut
The Act of Killing (2012)
Before releasing The Look of Silence, which earned a place on our best movies of 2015 list, documentarian Joshua Oppenheimer investigated the 1965 Indonesian genocide through the eyes of its perpetrators. Anwar Congo, a gangster sanctioned by the government to eliminate "communists," begins by bragging to Oppenheimer about murdering over 1,000 people. His glory transmutes into a meta-atonement when Act of Killing casts Congo in the "movie adaptation" of his own life. It all makes sense when you submit yourself to Oppenheimer's bizarre, tragic, and eye-opening experiment.
The Orchard
All These Sleepless Nights (2017)
Not so much an experience of the dream of youth but a dream of the experience of youth, Michal Marczak's film of two aimless, privileged 20-somethings floats through a year, mostly at night, as its subjects go to parties, drink, smoke, fall in and out of love, and fall in and out with each other. It is like a French New Wave film that isn't French nor as fun and just barely less fictional. It is the kind of documentary that many claim isn't really a documentary. Yes, there are scripted elements, but if you're looking for what's real and what isn't, you've overlooked the movie's real insight. Is anyone really real in their 20s anyway?
Gage Betterton
All This Panic (2017)
The best nonfiction teen movie (and maybe best teen movie, period) since 2012's Only the Young, this honest and endearing documentary tracks the lives of seven girls in New York City over a few years, shining a light on both common and uncommon struggles of urban youth. All This Panic is more like a real-life John Hughes film than a frank depiction of reality like Kids, but with spurts of underage drinking, candid talk of sex, and an evident level of freedom that living in the Big Apple allows minors, All This Panic captures an innocence, normalcy, and authenticity that this age group rarely earns from documentary.
Music Box Films
Antarctica: A Year on Ice (2013)
Unlike your typical Antarctica doc about penguins and glaciers, this film explores what it's like to live and work on remote Antarctic research stations while enduring extreme cold and four months of total darkness. Interviews with real workers in Antarctica's Ross Island region reveal insights such as "never confuse your pee bottle with your water bottle" and how tears freeze to your face when you're standing on top of a mountain for a group photo in temperatures of -80 degrees. The humanizing doc reveals what it's like to take a different path in life and how the small living quarters force intimate and intense relationships. Bonus: an outdoor dance party scene and amazing sunsets that look like the sky is on fire.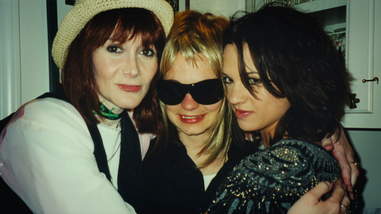 Amazon Studios/Magnolia Pictures
Author: The JT LeRoy Story (2016)
The story of JT LeRoy, the pen name and made-up public identity (one of them, at least) of Laura Albert, is so Fascinating with a capital "F" that it's been fodder for multiple documentaries and became a dramatic feature starring Kristen Stewart and Laura Dern. This particular film is also Fantastic in its execution, featuring a central interview with Albert, who may not be the most reliable narrator but is a captivating and engrossing character nonetheless. Author: The JT Leroy Story is a highly compelling collage of stylish archival footage and recorded phone conversations that flesh out this notorious Catfish-like caper of the literary world.
Zeitgeist Films
Bill Cunningham New York (2010)
Sometimes you just want to watch a genius at work. From his New York Times editors to Anna Wintour, everyone agrees photographer Bill Cunningham was a master of low-key anthropology, capturing the looks and lives of people on the streets. This film is a fitting tribute to a life marvelously lived.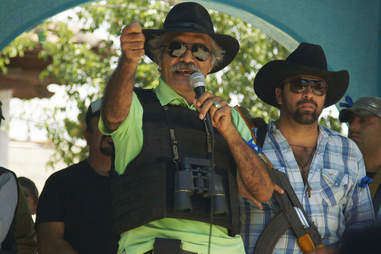 The Orchard
Cartel Land (2015)
Produced by The Hurt Locker and Zero Dark Thirty director Kathryn Bigelow, this cinematic documentary is like a real-life Sicario. Documentarian Matthew Heineman embedded himself in both a group of Arizona border-control vigilantes and a band of Mexican "Autodefensas," armed with only a camera and his instincts. The run-and-gun style and Heineman's jaw-dropping access will keep your heart pounding through this examination of the current War on Drugs.
Sundance Selects
The Central Park Five (2012)
Ken Burns teamed with his daughter Sarah and diverted from the multi-part, photo-gliding format of films like The Civil War and Jazz to compile this documentary on the infamous "Central Park jogger" murder. The 1989 incident left a woman raped and in a coma for 12 days, and five black and Latino teenagers behind bars for crimes that, as evidence would show, they didn't commit. The Central Park Five dissects the political and social tension that turned an already shocking series of events into one of the most racially charged moments in New York City history.
Amazon Studios
City of Ghosts (2017)
This Amazon Original was one of the best documentaries of 2017, in part simply because of the physical and political risks required to make it. Cartel Land director Matthew Heineman certainly doesn't shy away from those risks, shedding a light on the citizen journalists dedicating their lives to disseminating information about the horrors of ISIS's occupation of Raqqa, a Syrian city. As a collective calling themselves "Raqqa Is Being Silently Slaughtered," members have faced torture, death, and threats against their family members while trying to expose the atrocities they face on a daily basis. Not for the faint of heart, but well worth it.
Amazon Studios
Coldplay: A Head Full of Dreams (2018)
After thrusting themselves into the pop consciousness in the early 2000s, Coldplay has become one of the biggest bands in the world. With more than 20 years playing music together, the band decided it's time to start taking stock of their career. This Amazon Studios original comes from longtime Coldplay collaborator Mat Whitecross, and it illustrates the band's rise from dreamy British alt-rock to megastardom. Featuring recent concert footage paired with Whitecross' never-before-seen archival clips, as well as intimate interviews, A Head Full of Dreams offers an inspiring look at Coldplay and how they willed their way into becoming superstars. 
Breaking Glass Pictures
Cropsey (2009)
One of the creepiest documentaries ever made, Joshua Zeman and Barbara Brancaccio's film shows how some urban legends are based on true stories even more unsettling than the myths. Because the directors grew up on lore rather than facts, their discoveries are as fresh as our own as we learn about a Staten Island boogeyman who was very real, indeed.
Monterey Media
The Endless Summer (1966)
There's living the dream life, and then there's living the effin' dream. Surfers Mike Hynson and Robert August spent 1963 traveling to the coasts of Australia, New Zealand, Tahiti, Hawaii, Senegal, Ghana, Nigeria, and South Africa to live the "endless summer," a quest to live one beautiful season surfing the perfect waves, for an entire year. They accomplished the mission, and Bruce Brown tracked their every move to put together this seminal surfing documentary.
Amazon Studios
Generation Wealth (2018)
Filmmaker and photographer Lauren Greenfield (The Queen of Versailles) took a long and unflattering look at the cultural milieu of the 1%, and those who really wish they were in the 1%. Culled from interviews and photos going back several decades (a middle-school-aged Kate Hudson shows up, as does 12-year-old Kim Kardashian), Generation Wealth paints a haunting portrait of just how money-driven the Western world is, and what lengths people will go to get in on the action. It's heartbreaking and repellant, but it's also one of the sharpest contemporary commentaries on why the wealthy wield so much power and attract so many people to their lifestyle. 
Amazon Studios/Magnolia Pictures
Gimme Danger (2016)
Jim Jarmusch (Paterson, Broken Flowers) directed this music doc, which dives into the history of Iggy Pop and his band, The Stooges. Like Jarmusch's movies, Gimme Danger is 100% authentic cool from beginning to end, fortified by Iggy Pop's shirtless interviews and joint-smoked memories.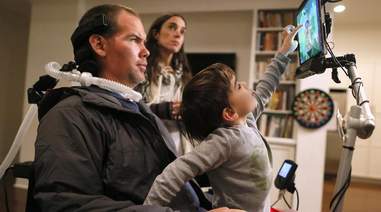 Amazon Studios/Magnolia Pictures
Gleason (2016)
When former NFL safety Steve Gleason finds out he has ALS at the same time his wife Michel learns she's pregnant, he begins simultaneously chronicling his declining health and his son's growth. What sounds like a completely devastating tearjerker is filled with humor thanks to its subjects' candor. Much of the film's footage is shot by Gleason for his personal project, which helps us to follow him and his family over many years in a manner of style director Clay Tweel calls "experiential vérité." Even if you don't know Gleason from his football career going in, the documentary is instantly engaging, and will have you caring about him long after it's over.
Lions Gate Films
Grizzly Man (2005)
Werner Herzog's best feature-length doc is a sort of forensic character study, an exploration into the mind and actions of bear lover Timothy Treadwell through his own footage, leading up to his and his girlfriend Amie Huguenard's deaths at the hands (paws?) of grizzlies. This stunning multi-tiered work, featuring running voice-over commentary from the director, turns nature documentaries on their head, and its significance has only grown greater following the release of Disney's nonfiction film Bears, which depicted real bears, filmed in the same place that Treadwell died, as cute, friendly, humanlike creatures.
Amazon Studios
Human Flow (2017)
Artist Ai Weiwei directed this documentary about the global refugee crisis, which affects tens of millions of people across age, race, religion, and economic status, all on a global scale. It's a humanitarian crisis virtually no nation has handled gracefully, and one that only threatens to worsen in the face of impending climate disaster. In beautiful visual language, Ai Weiwei conveys the stark horror and brutalist logic of the choices people make when stuck between a rock and a hard place -- or a war and abject poverty. 
Tribeca Film
I Am Big Bird: The Caroll Spinney Story (2014)
The man behind the yellow-feathered suit from your childhood who helped you learn your ABCs can teach you just as many lessons about life. This endearing documentary looks at the career of Caroll Spinney, the actor and puppeteer behind Sesame Street's Big Bird and Oscar the Grouch, who few have looked beyond the puppet to recognize his own talents. He's a worthy subject, but you'll find that his anecdotes are even more interesting than you might've anticipated, and the way his characters came out of his own isolation brings a new light to them. This feature's sure to warm your heart, calling back to what likely brought you joy as a child and revealing that even in his darkest moments Spinney was just as special as his Sesame Street monsters.
Magnolia Pictures/Amazon Studios
I Am Not Your Negro (2016)
Decades before Ta-Nehisi Coates shot to national prominence, James Baldwin was America's preeminent writer on the complex, ugly race relations that have defined so much of America's history. This documentary, based on Baldwin's unfinished Remember This House manuscript, offers a view of the United States as disturbingly relevant today as it was in the late 1970s.
FilmRise
Janis: Little Girl Blue (2015)
By and large, rock 'n' roll was considered a boys club through the '60s and '70s, comprised of music for men, by men, where women were allowed to play the role of groupie if they wanted to play at all. Until Janis Joplin came along. Her scratchy, whiskey-bruised voice arrested a generation and, however accidentally, carved a place for those without a Y chromosome. Little Girl Blue tracks her rock takeover to the very end, up to her tragic death.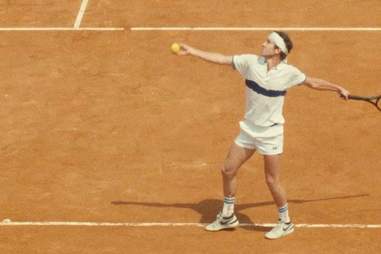 Oscilloscope Labratories
John McEnroe: In the Realm of Perfection (2018)
While possibly disappointing for anyone looking for a biographical portrait of tennis legend John McEnroe, this film offers a methodical profile of his talents on the clay court. Culled from footage originally shot for an athletic study by the French Sports Institute, In the Realm of Perfection is primarily concerned with McEnroe's performance at the 1984 French Open and takes inspiration from Jean-Luc Godard's statement that "cinema can lie, not sport." 
Oscilloscope Labratories
The King (2018)
This feature from documentarian Eugene Jarecki (Why We Fight, The House I Live In) paints a picture of America through the metaphoric lens of celebration and criticism of the King of Rock 'n' Roll, Elvis Presley. With this gimmicky but effective effort, he drives Elvis' 1963 Rolls Royce around the US, interviewing people about the legend as they sit in the backseat. If Elvis is America, is the country in the downfall years about to overdose and die? That's the sort of rhetoric to be found in the film, also filled with terrific music performances by current artists.
Amazon Studios
Long Strange Trip (2017)
This four-hour journey through Grateful Dead history has jam band junkies and passing music enthusiasts strapping in for the ride. From acclaimed documentarian Amir Bar-Lev (The Tillman Story, My Kid Could Paint That) and executive producer Martin Scorsese, Long Strange Trip plays like two distinct movies: a two-hour chronicle of The Dead's rise to legendary status, then part two, a psychedelic diversion into cult affection and poisonous fame. Love 'em or hate 'em, when someone goes this deep, you can't help but feel absorbed.
Drafthouse Films
The Look of Silence (2015)
Joshua Oppenheimer is responsible for two of the most essential documentaries of the decade, each grappling with the consequences of Indonesian genocide still rippling 50 years after the fact. The Look of Silence is the follow-up to The Act of Killing, where Oppenheimer gave the men who formerly ran death squads resources to produce a Hollywood-style dramatization of their crimes. The Look of Silence is from the perspective of the aching victims: a man confronts the people responsible for murdering his brother and thousands of others. Though chronological viewing of the two films isn't required, it does make The Look of Silence an enhanced version of an already powerful experience.
Bleecker Street Media
McQueen (2018)
Fashion designer Alexander McQueen gets one of the most widely appealing biographical documentaries in some time with this perfectly constructed film. Don't care about fashion? Don't know who he was? Not a problem, since McQueen's rags-to-riches story is universally compelling and thoroughly riveting, even if ultimately it has an unhappy ending. He was a rock star in the fashion world, and McQueen is appropriately sort of a rock doc. Accessibly broken up into a chaptered narrative based around audio recordings of the late subject, the film offers a portrait of an intriguingly humble, yet shockingly brilliant artist. Even if you don't like his work, you'll be inspired and saddened by his story.
The Orchard
No No: A Dockumentary (2014)
On June 12, 1970, Pittsburgh Pirates pitcher Dock Ellis threw a no-hitter against the San Diego Padres. It was a feat worthy of praise, but as fans later discovered, Ellis also performed his legendary game while tripping on LSD. No No: A Dockumentary explores the incident, Ellis' rebellious life, and the contextual culture of the 1960s and '70s that turned the player into a low-key folk hero. Full of archival footage from the era, it's a must-watch for sports fans and history buffs alike.
Amazon Studios
One Child Nation (2019)
There isn't much hope to be found in Nanfu Wang's first-person interrogation of China's one-child policy, the intensely strict "family planning" mandate in place from 1979 to 2015, and its reverberations are still felt both in China and in western countries today. Much of the information Wang relays isn't entirely new -- but the firsthand accounts that all offer intimate perspectives on just how handcuffed and indoctrinated everyone was under the restrictive law. It's a sweeping indictment of the Chinese propaganda machine, of the uniquely complicated mass acquiescence under the system, and, of course, of the profound human rights atrocities committed in compliance with a policy that hasn't exactly helped the country in the long-term. One Child Nation is a bleak, but necessary, documentary about the very real human fallout of a destructive social experiment that happened in our lifetime.
Oscilloscope Laboratories
The Road Movie (2018)
There is a disturbing pleasure to be enjoyed in dashboard-cam footage of traffic accidents, though The Road Movie isn't just a compilation of Russia's craziest car videos. Through these recordings, viewers also witness strange encounters with bears and brides and prostitutes and parachuters. We experience a camera's theft by way of its own documentation of the incident. We travel into a forest in flames -- an incredibly surreal sight -- courtesy of one device. We take an inadvertent dip into a river thanks to another. There are surprises aplenty in this Warholian presentation of real-life death and destruction, and it will leave you paranoid about getting behind the wheel of your own vehicle.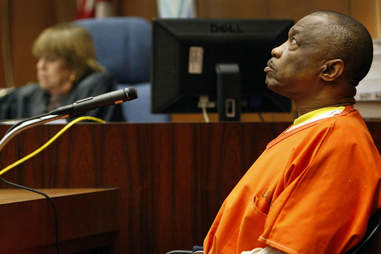 HBO Documentary Films
Tales of the Grim Sleeper (2014)
Nick Broomfield is usually an overbearing presence in his films, but here he literally takes a backseat while covering the story of a little-known serial killer who murdered numerous women, many of them prostitutes, in South Central Los Angeles over a period of 25 years. Grim Sleeper gets very personal with its subjects, including the film's memorable tour guide, while also dealing with compelling and powerful bigger-picture issues like racism and attitudes toward sex work.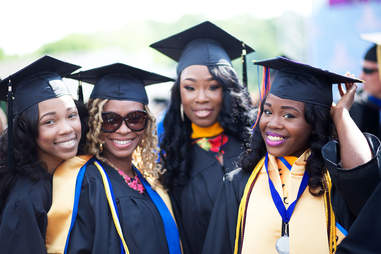 Firelight Films
Tell Them We Are Rising: The Story of Black Colleges and Universities (2018)
Chronicling the milestones of and discourse around African-American education, from the slavery years through today, Tell Them We Are Rising focuses on the establishment of Historically Black Colleges and Universities while also highlighting the general importance of learning for the sake of empowerment and progress. Hearing from historians and seeing the compiled archival footage here, we're reminded of the taken-for-granted significance of education to influencing culture and inspiring past, present, and future civil rights movements. The history may be specific, but the encouragement should affect anyone.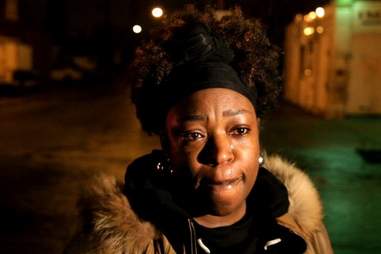 Paglin Films
Unseen (2016)
The bodies of 11 women were discovered on the yard and inside the home of convicted sex offender Anthony Sowell in Cleveland in 2009. While little is known about their identities, or those of the survivors found in the home, police work to uncover the truth by starting from an almost entirely blank slate. This true-crime documentary offers a harrowing look at what fate unfortunately often has in store for marginalized women, and why society turns a blind eye to their wellbeing.  
Need help finding something to watch? Sign up here for our weekly Streamail newsletter to get streaming recommendations delivered straight to your inbox.