The Best Documentaries on Amazon Prime
Amazon's got documentaries covered.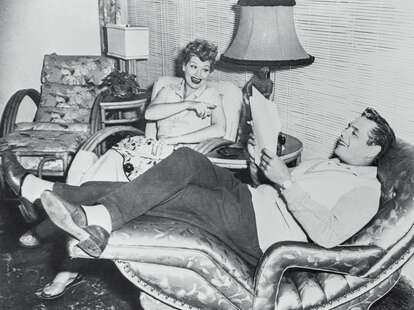 Streaming (plus a burning desire to watch something) is the great equalizer. When you're sifting through zillions of movie options, the best documentaries can go toe to toe with Hollywood blockbusters. Fiction or nonfiction—doesn't really matter. A movie's a movie, and if it's moving/crazy/hilarious enough, it's worth a watch. Here's an array of documentaries on Amazon that fit the bill.
ALSO READ: Our curated lists of the best documentaries on Netflix and the best documentaries on HBO Max
Author: The JT LeRoy Story (2016)
The story of JT LeRoy, the pen name and made-up public identity (one of them, at least) of Laura Albert, is so Fascinating with a capital "F" that it's been fodder for multiple documentaries and became a dramatic feature starring Kristen Stewart and Laura Dern. This particular film is also Fantastic in its execution, featuring a central interview with Albert, who may not be the most reliable narrator but is a captivating and engrossing character nonetheless. Author: The JT Leroy Story is a highly compelling collage of stylish archival footage and recorded phone conversations that flesh out this notorious Catfish-like caper of the literary world.
The Booksellers (2019)
The Booksellers captures that feeling of curling up with a good book—preferably on a brisk autumn day with warm tea in hand—in the form of a documentary. This sweet charmer of a film, executive produced and narrated by Parker Posey, shines a light on a staple but overlooked New York community: rare booksellers. Bringing attention to the colorful sellers, their literary treasures, and insight into the future of the written word, the film at times meanders, but its heartwarming quality will make you feel lost in the pages of a good narrative nevertheless.
Citizenfour (2014)
Laura Poitras' Oscar-winning documentary is a political thriller unfolding in front of your eyes in real time. The story begins when Poitras receives encrypted messages from a source known as "Citizenfour," and she goes on to document her and journalist Glenn Greenwald's journey to meet whistleblower Edward Snowden as the world learns about the NSA's extensive surveillance program. Both a narrative about contemporary media's power and a multifaceted look at what Snowden's extensive discovery means, Citizenfour is a darkly harrowing account of history in the making.
Cropsey (2009)
One of the creepiest documentaries ever made, Joshua Zeman and Barbara Brancaccio's film shows how some urban legends are based on true stories even more unsettling than the myths. Because the directors grew up on lore rather than facts, their discoveries are as fresh as our own as we learn about a Staten Island boogeyman who was very real, indeed.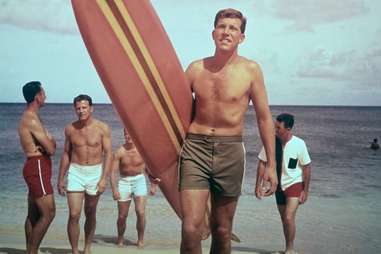 The Endless Summer (1966)
There's living the dream life, and then there's living the effin' dream. Surfers Mike Hynson and Robert August spent 1963 traveling to the coasts of Australia, New Zealand, Tahiti, Hawaii, Senegal, Ghana, Nigeria, and South Africa to live the "endless summer," a quest to live one beautiful season surfing the perfect waves, for an entire year. They accomplished the mission, and Bruce Brown tracked their every move to put together this seminal surfing documentary.
Enron: The Smartest Guys in the Room (2005)
With his reputation for investigating and exposing political and corporate corruption, Alex Gibney has become one of the most influential, big name documentarians working today. One of his first features, the Oscar-nominated Enron: The Smartest Guys in the Room, helped put him on the map, diving into one of the largest business scandals in American history. Chronicling Enron's faulty business practices that led to the country's largest bankruptcy in history at the time, while primarily profiling the devious characters involved, it's an enraging send-up of greed and those at the top of corporate America.
Fahrenheit 11/9 (2018)
Comparatively light on humor, Moore's 2018 documental mostly trades in his trademark political shenanigans for an angry inquiry into "how the f**k" Donald Trump was elected president." Yes, there are some jokes and stunts here and there, but they're not as substantial as the serious approaches he takes to addressing not just Trump's victory, but the Democrats' mistakes—plus, the Flint water crisis, the Parkland shooting, the rise of white nationalism, and the general anxiety of the collapse of democracy in America.
Generation Wealth (2018)
Filmmaker and photographer Lauren Greenfield (The Queen of Versailles) took a long and unflattering look at the cultural milieu of the 1%, and those who really wish they were in the 1%. Culled from interviews and photos going back several decades (a middle-school-aged Kate Hudson shows up, as does 12-year-old Kim Kardashian), Generation Wealth paints a haunting portrait of just how money-driven the Western world is, and what lengths people will go to get in on the action. It's heartbreaking and repellant, but it's also one of the sharpest contemporary commentaries on why the wealthy wield so much power and attract so many people to their lifestyle.
Gimme Danger (2016)
Jim Jarmusch (Paterson, Broken Flowers) directed this music doc, which dives into the history of Iggy Pop and his band, The Stooges. Like Jarmusch's movies, Gimme Danger is 100% authentic cool from beginning to end, fortified by Iggy Pop's shirtless interviews and joint-smoked memories.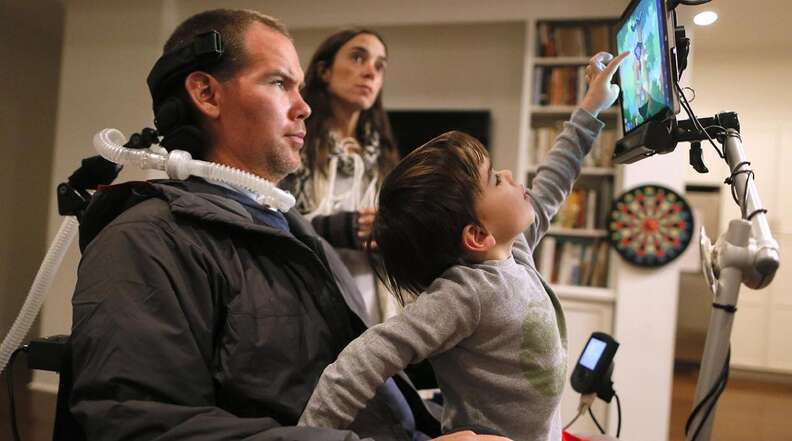 Gleason (2016)
When former NFL safety Steve Gleason finds out he has ALS at the same time his wife Michel learns she's pregnant, he begins simultaneously chronicling his declining health and his son's growth. What sounds like a completely devastating tearjerker is filled with humor thanks to its subjects' candor. Much of the film's footage is shot by Gleason for his personal project, which helps us to follow him and his family over many years in a manner of style director Clay Tweel calls "experiential vérité." Even if you don't know Gleason from his football career going in, the documentary is instantly engaging, and will have you caring about him long after it's over.
Holy Hell (2016)
Filmmaker Will Allen was a member of the Buddhafield cult for more than 20 years, during which time he shot tons of home movies as well as some more official video projects for the group. After he and other followers left in 2007, he turned his footage into this fascinating documentary chronicling their experiences from the 1980s on, until the point when a deep secret about their leader, the charismatic but mysterious Michel, comes out.
Human Flow (2017)
Artist Ai Weiwei directed this documentary about the global refugee crisis, which affects tens of millions of people across age, race, religion, and economic status, all on a global scale. It's a humanitarian crisis virtually no nation has handled gracefully, and one that only threatens to worsen in the face of impending climate disaster. In beautiful visual language, Ai Weiwei conveys the stark horror and brutalist logic of the choices people make when stuck between a rock and a hard place—or a war and abject poverty.
I Am Big Bird: The Caroll Spinney Story (2014)
The man behind the yellow-feathered suit from your childhood who helped you learn your ABCs can teach you just as many lessons about life. This endearing documentary looks at the career of Caroll Spinney, the actor and puppeteer behind Sesame Street's Big Bird and Oscar the Grouch, who few have looked beyond the puppet to recognize his own talents. He's a worthy subject, but you'll find that his anecdotes are even more interesting than you might've anticipated, and the way his characters came out of his own isolation brings a new light to them. This feature's sure to warm your heart, calling back to what likely brought you joy as a child and revealing that even in his darkest moments Spinney was just as special as his Sesame Street monsters.
I Am Not Your Negro (2016)
Samuel L. Jackson narrates this film based on an unfinished James Baldwin manuscript, voicing the late author's words about his fallen friends Martin Luther King Jr., Malcolm X, and Medgar Evers and their part in the civil rights movement. Like the exceptional films of Goran Olsson (The Black Power Mixtape 1967-1975; Concerning Violence), I Am Not Your Negro finds vital and momentous relevance in old writings and archival footage, with Raoul Peck's doc delivering a timely indictments of race relations in America that have long continued unsatisfactorily since Baldwin wrote on its history decades ago.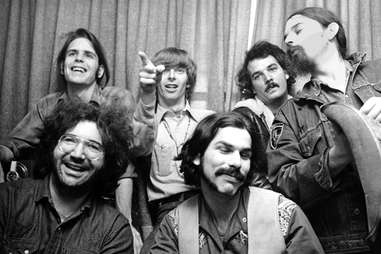 Long Strange Trip (2017)
This four-hour journey through Grateful Dead history has jam band junkies and passing music enthusiasts strapping in for the ride. From acclaimed documentarian Amir Bar-Lev (The Tillman Story, My Kid Could Paint That) and executive producer Martin Scorsese, Long Strange Trip plays like two distinct movies: a two-hour chronicle of The Dead's rise to legendary status, then part two, a psychedelic diversion into cult affection and poisonous fame. Love 'em or hate 'em, when someone goes this deep, you can't help but feel absorbed.
Lucy and Desi (2022)
Famous female comedian Amy Poehler directs this loving documentary about arguably the most famous female comedian of all time, one who blazed a trail that allowed Poehler to do the work that she does: Lucille Ball. In Lucy and Desi, which premiered at the 2022 Sundance Film Festival, Poehler offers an overview of Ball and her husband Desi Arnaz's work and relationship. It's not particularly groundbreaking, but it is a warmhearted survey of what made these two so special.
A Most Beautiful Thing (2020)
About the first-ever African American high school rowing team, A Most Beautiful Thing is a must-watch sports documentary. The actual sport more or less takes the backseat here, though, as this feature (directed by Olympic rower and filmmaker Mary Mazzio) largely focuses on the adversity and flawed systems these young men from the West Side of Chicago are forced to overcome. Adapted from a memoir by Arshay Cooper, the original team captain, the film explores the team's formation in the '90s, while shedding light on the impact the team had on its members as they reunite in 2019 for another regatta.
No No: A Dockumentary (2014)
On June 12, 1970, Pittsburgh Pirates pitcher Dock Ellis threw a no-hitter against the San Diego Padres. It was a feat worthy of praise, but as fans later discovered, Ellis also performed his legendary game while tripping on LSD. No No: A Dockumentary explores the incident, Ellis' rebellious life, and the contextual culture of the 1960s and '70s that turned the player into a low-key folk hero. Full of archival footage from the era, it's a must-watch for sports fans and history buffs alike.
One Child Nation (2019)
There isn't much hope to be found in Nanfu Wang's first-person interrogation of China's one-child policy, the intensely strict "family planning" mandate in place from 1979 to 2015, and its reverberations are still felt both in China and in western countries today. Much of the information Wang relays isn't entirely new—but the firsthand accounts that all offer intimate perspectives on just how handcuffed and indoctrinated everyone was under the restrictive law. It's a sweeping indictment of the Chinese propaganda machine, of the uniquely complicated mass acquiescence under the system, and, of course, of the profound human rights atrocities committed in compliance with a policy that hasn't exactly helped the country in the long-term. One Child Nation is a bleak, but necessary, documentary about the very real human fallout of a destructive social experiment that happened in our lifetime.
Pumping Iron (1977)
Like a nice cognac propped up by the bulging biceps of a bodybuilder, or the career of a renaissance man turned scandal-ridden former politician, Pumping Iron gets better with age. It's still unbelievable that this is Arnold Schwarzenegger—THE Arnold Schwarzenegger!—joking around, talking shit, smoking pot, winning bodybuilding competitions. Tracking the training of Schwarzenegger and his competition as they prepare for the 1975 Mr. Universe and Mr. Olympia competitions, Pumping Iron is simply a must watch no matter your interest in bodybuilding or Schwarzenegger.
Rewind (2019)
Rewind, the debut from Sasha Joseph Neulinger, utilizes the filmmaker's own home video footage taken obsessively by Neulinger's father throughout his childhood to retroactively examine how one child, in this case himself, could go from happy to deeply troubled, and the abuse that caused that sea change to go unnoticed for as long as it did. Edited together anachronistically, the film is as much of a somber, unyielding example of how abuse and trauma manifests as it is a brave work of Neulinger's own processing and healing.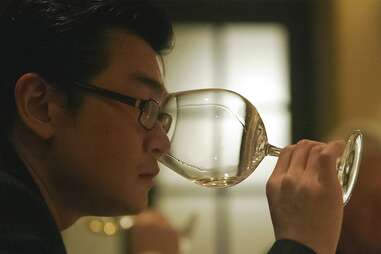 Sour Grapes (2016)
The stuffy world of rare wine auctions was turned on its head when it came out that Rudy Kurniawan, a 20-something collector, had been mixing less expensive wines to recreate the flavor profiles of coveted wines from specific, high-valued years and regions, swindling buyers out of millions of dollars. His sophisticated grift led him to become the first-ever person to be convicted for wine fraud. In a familiar but gripping true-crime reconstruction, Sour Grapes leads viewers through the story of how Kurniawan pulled off such a scam and the disgrace that befell the wine world in the fallout of his trial.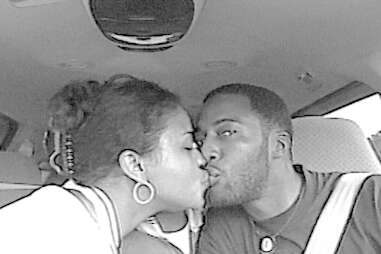 Time (2020)
Garrett Bradley's documentary is both an extraordinary love story and an indictment of America's corrections system. Using home video from her subject and her own footage, beautifully rendered in black and white, Bradley constructs the story of a woman who has been fighting for 20 years for the release of her husband from prison. Fox Rich and her husband Rob both were involved in a bank robbery, but while Fox's sentence was relatively brief, Rob's was for 60 years. In the interim period, Fox raised their children on her own, started a successful career, and began speaking out about the racial injustice inherent in America's penal policy. Bradley's film is both a mediation on what it means to wait for someone as much as it is a condemnation of the system that unduly punishes Black people in this country.
Unseen (2016)
The bodies of 11 women were discovered on the yard and inside the home of convicted sex offender Anthony Sowell in Cleveland in 2009. While little is known about their identities, or those of the survivors found in the home, police work to uncover the truth by starting from an almost entirely blank slate. This true-crime documentary offers a harrowing look at what fate unfortunately often has in store for marginalized women, and why society turns a blind eye to their wellbeing.
Val, an A24-produced documentary, toggles between behind-the-scenes footage Heat and Top Gun star Val Kilmer captured as a rambunctious young star and scenes of him moving through the world as a much older man who now speaks through a voice box that only functions if he holds a finger over a tube on his throat due to his battle with throat cancer. With the film's emphasis on the craft of acting and the pursuit of artistic excellence, Val self-consciously serves as a corrective to the years of Kilmer being described in the press as "difficult" or "erratic." (His on-set disagreements with directors like John Frankenheimer (The Island of Dr. Moreau) and Joel Schumacher (Batman Forever) are the stuff of legends.) But Val makes the case for Kilmer being, if not misunderstood, a more complicated figure than the headlines and the controversies would suggest.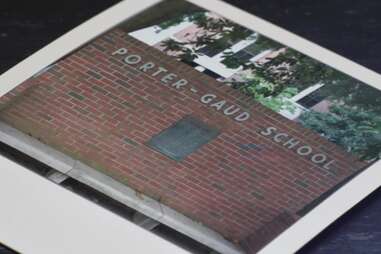 What Haunts Us (2018)
What Haunts Us follows the efforts of a woman named Paige Goldberg Tolmach who began to question why such a striking number of her former classmates from Charleston's prestigious Porter Gaud School, class of 1979, have taken their lives in the years since graduating. What she finds is unsettling, and the documentary turns into an indictment of communities that perpetuate and fail to denounce abuses for so long. As it closely follows Goldberg Tolmach's investigation, the subject is handled with necessary care, making for a film that will haunt you long after it's through.