The Must-Play Mobile Games You Missed This Year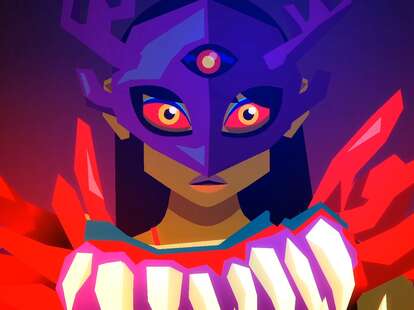 Severed

| Drinkbox Studios
Severed

| Drinkbox Studios
Not every mobile game can be Pokémon Go, the year's startling, explosive, mobile phenomenon. But that doesn't mean anyone looking for short bursts of iPhone entertainment should be resigned to "catching them all." While free offerings like Candy Crush Saga and Mobile Strike tend to dominate the charts, offbeat and clever gems battle for attention. One just needs to know where to look.
Help buck the trend: As the year comes to a close, look back on some of the better iOS and Android games you might have missed in 2016. Whether it's a brainy puzzle game, intense action experience, or delirious Broadway musical-themed mini-game collection, you're sure to find something fun in this bunch.
Chameleon Run
Jump! Turn pink! Jump! Turn yellow! And then… death. That intense chain of events spans about two seconds when this side-scrolling game is at its fiercest. Your little hero can only land on surfaces that match his current color, so to reach the end of each sequence of floating shapes, you'll need to leap and alternate between shades at a rapid pace. The two-button control scheme (jump/change) keeps the game approachable, even in the middle of frenzied action.
Inks
$2, iOS
Inks reimagines pinball as a surprisingly calm and even creative experience, ditching the flashing lights and abrasive sounds of real tables in favor of blank ones with color-filled bumpers. Smack one of the bumpers with the ball and it'll spatter a burst of ink on the blank screen, with the ball then trailing its color all over. Your goal is not to set a high score but rather to trigger all of those ink puddles -- and create some attractive art in the process. Just do it quickly: use too many balls, and you'll track black ink all over your creation.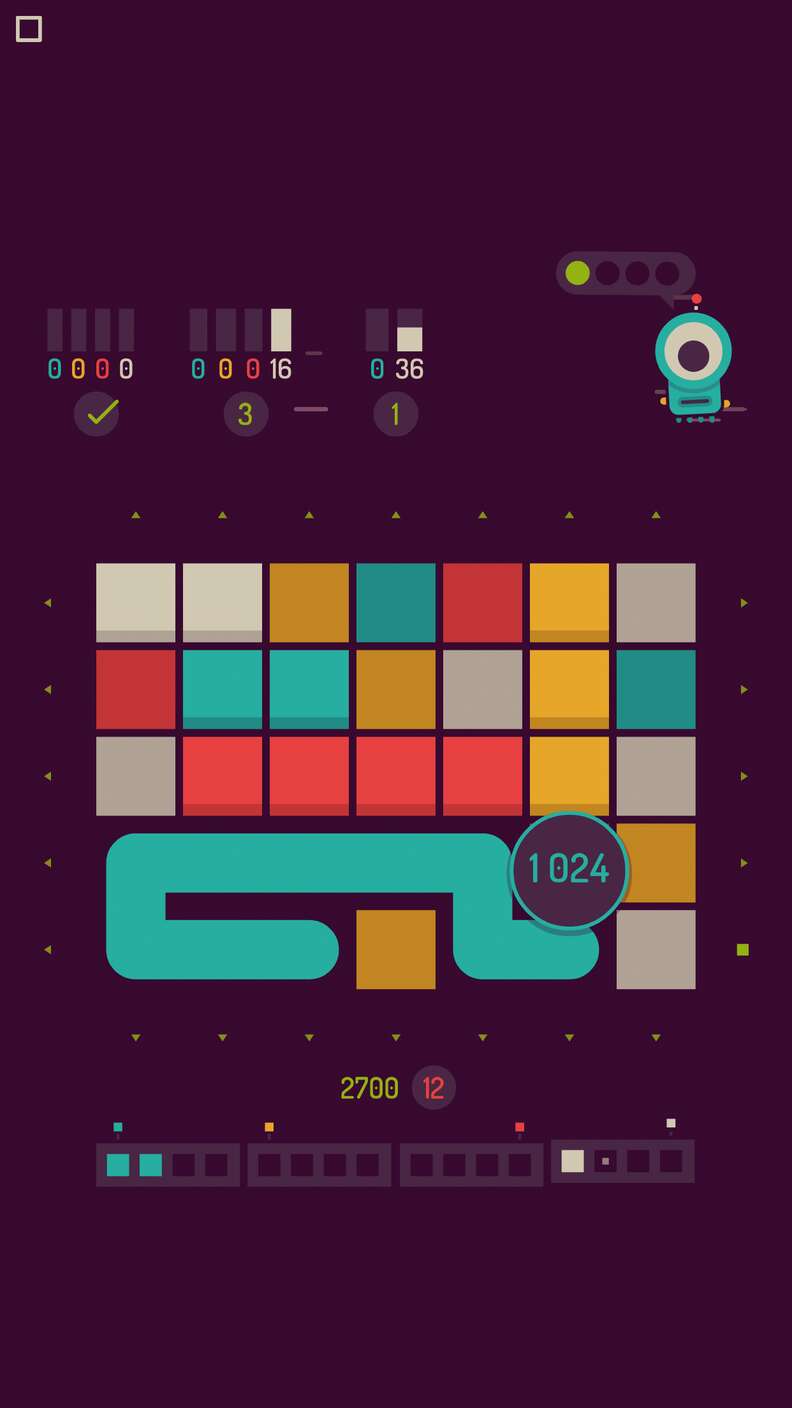 twofold, inc.
If you loved the ultra-clever puzzling of Threes!, then you might take a shine to twofold, inc. Released at the start of the year, this play-at-your-own-pace puzzler challenges you to create and clear snakelike chains of colored blocks to satisfy a steady stream of demands. You'll need to consider each and every action if you want to avoid running out of lives; rapid play is too sloppy for a game like this. The cute but minimal graphics and light guitar backing are a nice complement to gameplay that really taxes your brain.
RunGunJumpGun
Like Chameleon Run, the faux-retro RunGunJumpGun is a two-button action game that doesn't mess around. It's a throwback to classic 8-bit side-scrollers and nails the homage with its ever-building chaos, challenging you to navigate over 100 hazard-filled levels. Use the gun to vault your hero into the air and blast the occasional enemy or obstacle -- and you'll do both at a rapid pace in tight corridors filled with spiked walls, spinning blades, and plenty more. It's absolute madness… but if you like a tough game, RunGunJumpGun is irresistible.
Burly Men at Sea
If you seek something light and delightful instead, Burly Men at Sea might do the trick. It's more of an interactive storybook than a game with extensive mechanics: you'll drag to expand the small viewing window to guide the titular trio toward offscreen destinations and fresh events, and occasionally tap to interact, but that's about it. Luckily, everything around that is a delight, from the dialogue to the vocalized sound effects and music, along with the branching paths that emerge each time you replay the brief quest.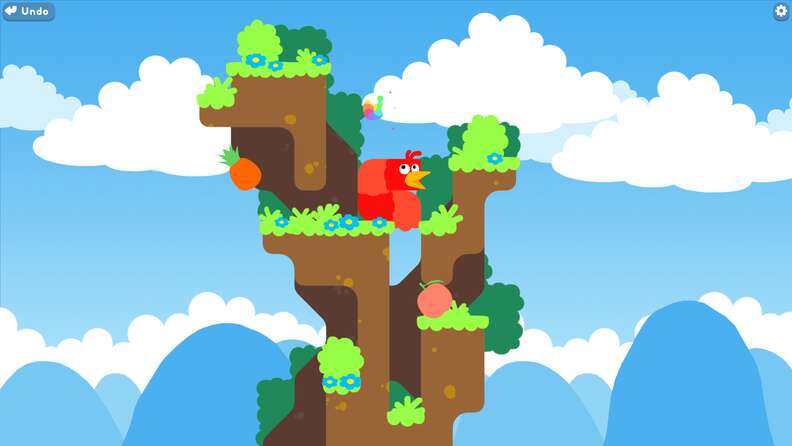 Snakebird
Looks are deceiving with Snakebird. Ignore the ultra-adorable, cartoonish graphics, because this puzzler can be downright punishing. As the wormlike Snakebird itself, you'll inch around each stage attempting to swallow up all of the fruit and make it to an exit, but accomplishing that task is never as straightforward as it seems. Getting around all of the spikes and daring drops is rarely easy, but this stumper can be mighty satisfying once you sort out a correct path. Note that it's a free download, but you'll pay $4 within to unlock the full game.
Severed
$8, iOS
If you're a badass warrior on a revenge quest to recover your family, do you really think losing a limb is going to hold you back? Not in Severed, at least. This slick first-person dungeon-crawler is built around touchscreen sword slashes, as your one-armed heroine faces off against twisted monsters… and then hacks them to bits and claims their body parts for upgrades. It would be horrifyingly gruesome, but a cool, cartoonish slant keeps things pleasing throughout. This compelling quest is perfect for role-playing gurus on the go.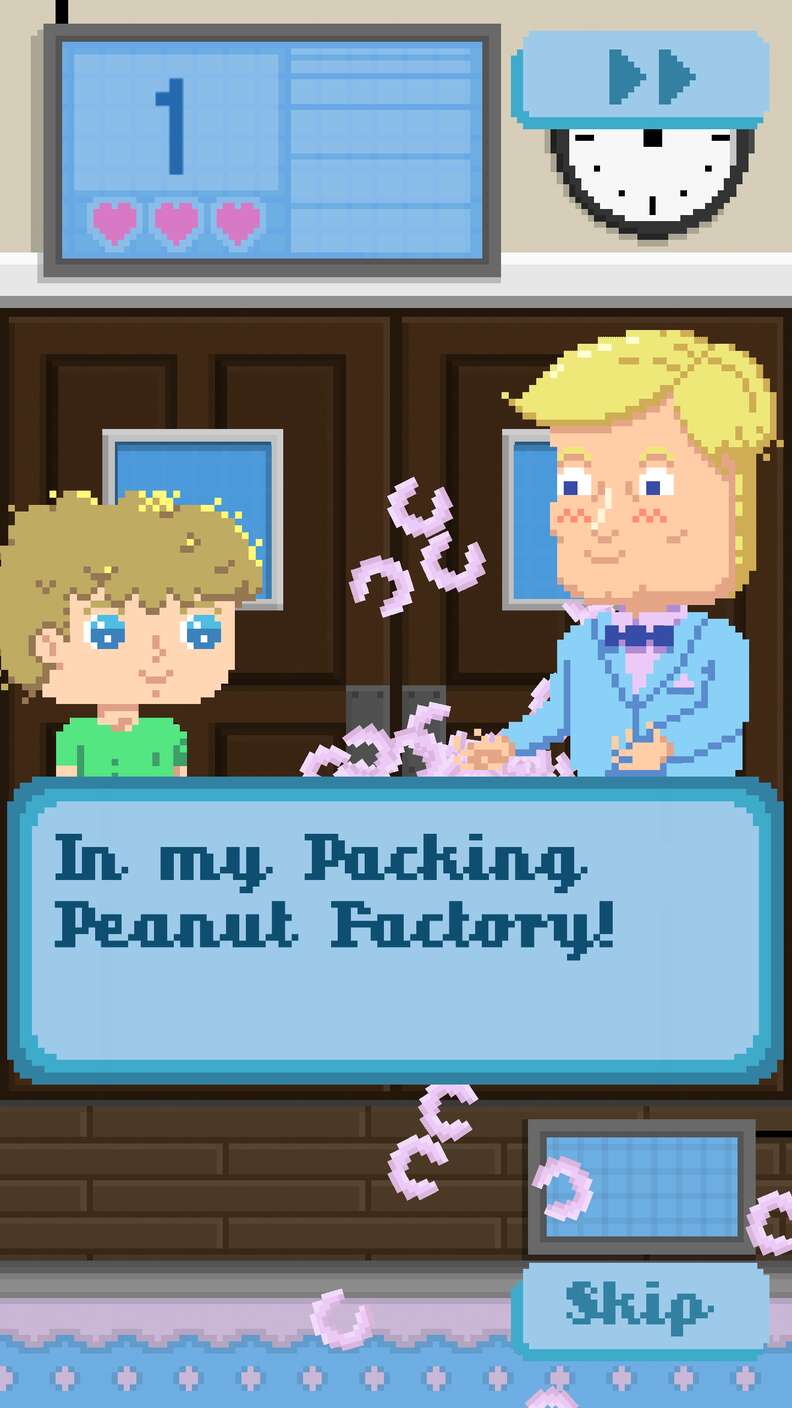 Peter Panic
Adult Swim's reputation for odd, yet enchanting games continues with Peter Panic, essentially a tribute to Nintendo's cult classic WarioWare micro-game collections in the form of a Broadway musical. It features an original soundtrack about the hero's quest to rebuild his small-town theater as he recruits weirdoes of all sorts, and along the way you'll play a heap of twitchy, quick-hit challenges that test your reaction times. It's a treat, and you can play fully for free or spend a couple of bucks within to unlock checkpoints.
Sign up here for our daily Thrillist email, and get your fix of the best in food/drink/fun.
Andrew Hayward enjoys all of these great games… but is also still playing
Pokémon Go
. Yeah. Follow him on Twitter @ahaywa.