Danna Windsor/Thrillist
Danna Windsor/Thrillist
The Best Anime of the 2010s
Anime -- what was once seen as a niche for nerds or a phase for children to grow out of -- is now a normalized source of entertainment for the entire world. And good -- it should be! Some of the most impressive storytelling and animation out there today happens in the Japanese cartoons. The 2010s in particular saw a huge tide change when it came to Western attitudes about anime; access to new shows was never easier because of the streaming boom, and the kids who spent afternoons or sneaky late nights watching dubbed anime on Toonami or Adult Swim grew up into adults who never stopped loving anime. Suddenly rappers were making songs about Dragon Ball Z and people would openly talk about their paid subscriptions to Crunchyroll while Hulu and Netflix beefed up their library of anime titles. It's never been a better time to be a fan.
As a discovery tool for those just joining the anime party and as an homage to the erstwhile decade, we made this list of the 50 best anime series of the 2010s. Though there were many, many good anime movies in the 2010s, we've elected to only include TV series that began after 2010 (sorry, Fullmetal Alchemist: Brotherhood) for the sake of our sanity. Some shows made the cut due to their clear influence, others for their unmatched art direction, and the rest for just being that damn good.
For more of our anime coverage, check out the best anime from 2017, 2018, and 2019.
A Place Further than the Universe (2018)
Yes, A Place Further than the Universe was another "cute girls doing cute things" series, the "thing" being a trip to Antarctica. However, what separates this show from the avalanche of moe series that saturated many anime seasons earlier this decade, was its intelligent, mature writing (one of the rare series that gets how kids act today), the four wonderful girls we follow to the top of the world, a group we have the pleasure to see grow both separately and together during their journey, and its exquisite presentation; the kind of high animation quality expected from Madhouse, one of the longest running and accomplished anime studios of the past 40 years. --Christopher Inoa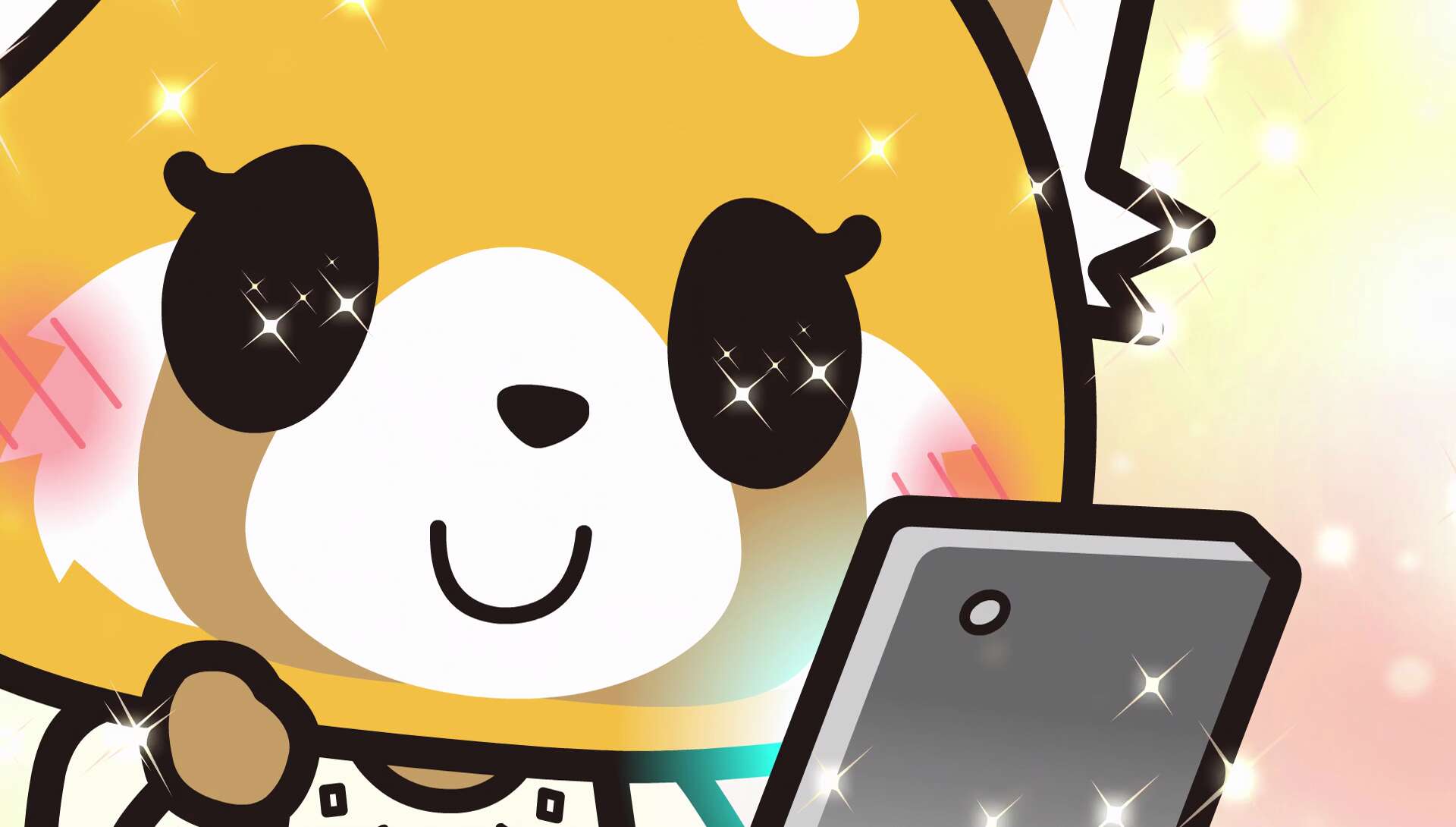 Aggretsuko (2018- )
Retsuko is a mild-mannered office worker who just wants to find true love and get married. Unfortunately, she's forced to navigate the hellish, dystopian landscape that is the corporate world, which brings out a special type of rage in her. It can only be extinguished by regular visits to her favorite karaoke joint to bust out absolutely savage death metal. Though it's practically sponsored content (Retsuko is a Sanrio character), it's spon-con with a soul as you journey the highs and lows of life and love with Retsuko. --Brittany Vincent
Angel Beats! (2010)
Angel Beats! turns a high school setting into a static purgatory where wayward souls find themselves seeking resolution for the things they missed out on while alive. When Otonashi wakes up dead with no memories other than his name, he throws in with a rebel group attempting to take down "Angel," the student body president who they believe can patch them through to God. Part viscerally funny school comedy and part emotional gut punch, Angel Beats! is an early-decade series worth revisiting. --Palmer Haasch
Anohana: The Flower We Saw That Day (2011)
Living as a teenage recluse, Jinta Yadomi suddenly begins to see the spirit of his dead childhood friend, Meiko "Menma" Honma, who asks Jinta to grant her forgotten wish. Puzzled and frustrated by this phenomenon, Jinta eventually reconnects with his childhood friend group, which has grown apart since Menma's death, in an effort to put her spirit to rest. Anohana beautifully depicts how five grieving adolescents come together to help heal the emotional scars they've tried to hide for so long. --Paul Pierre-Louis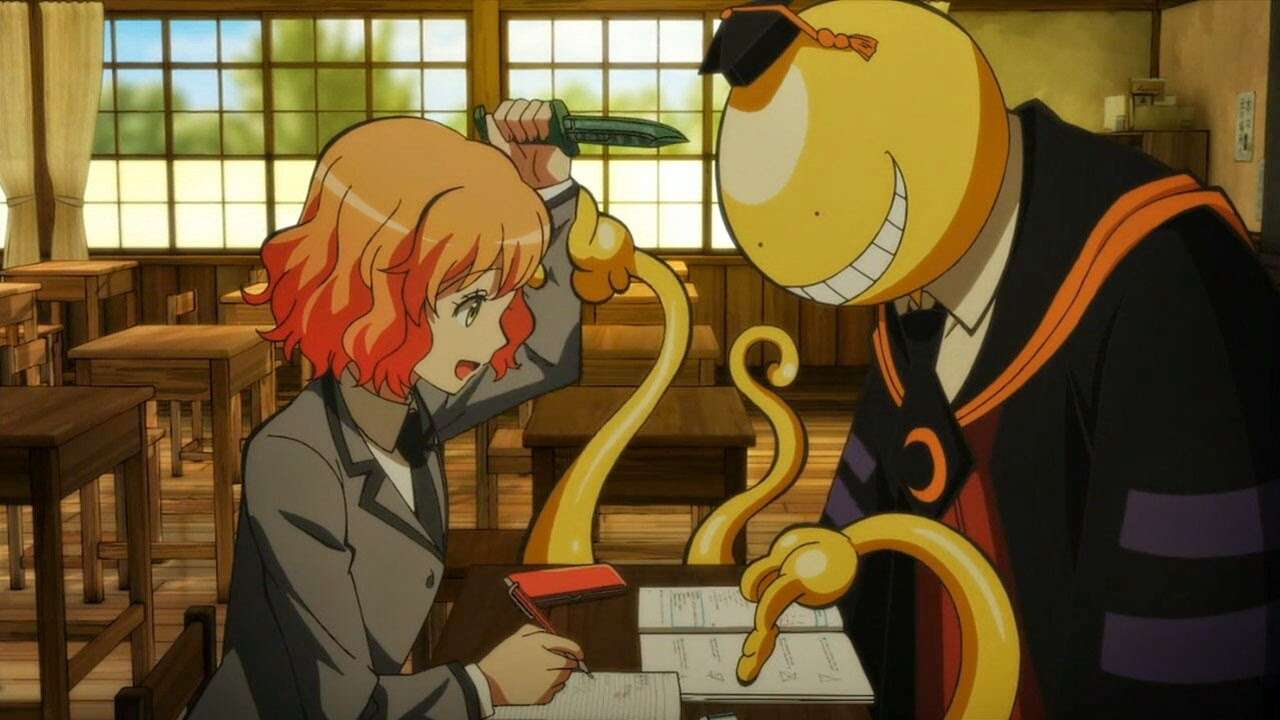 Assassination Classroom (2015-2016)
The creepy smiling yellow face and tentacled body of the shape-shifting Koro Sensei who moves at Mach speeds and can only die via very specific means belies the fact that Assassination Classroom is really about teenage recidivism. In the year following his promise to destroy Earth, Koro Sensei teaches the cast-off bottom class at a prestigious high school, investing his entire alien being to not just teaching his bad students how to make it through school, but to thrive in all aspects of life. It's all weirdly tender in its example of how to engage and rehabilitate problematic kids. --Leanne Butkovic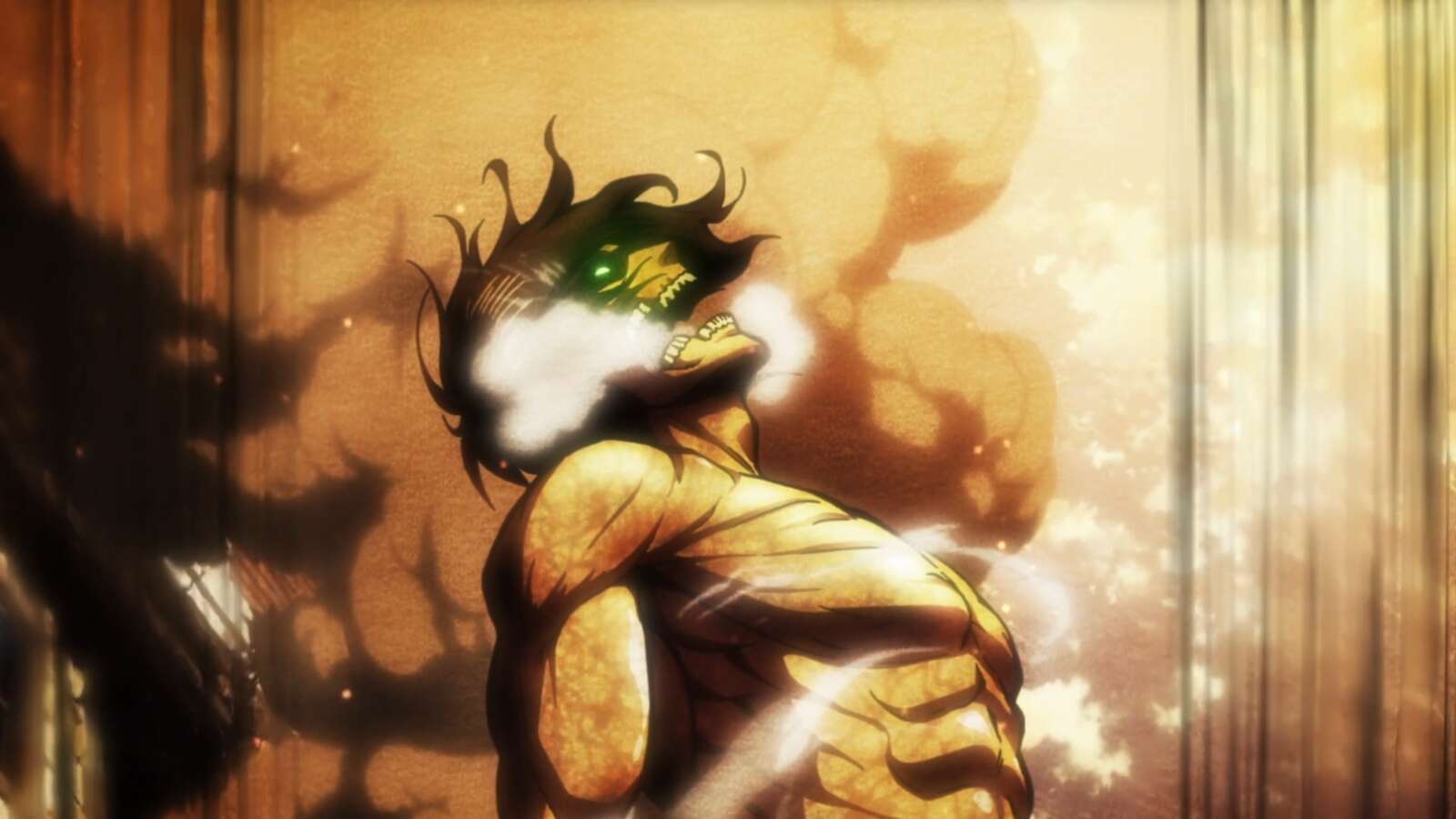 Attack on Titan (2013- )
Attack on Titan was bound to become a worldwide phenomenon the moment anime fans witnessed the violent, horrific potential of the Titans during the first episode of the series. Since its wildly popular first season, however, AoT spent the next two seasons building a comprehensive story with gripping character arcs and jaw-dropping plot twists. The end of the series' universally acclaimed third season left us with countless revelations that will surely set up an unforgettable fourth, and final, season in 2020. --PPL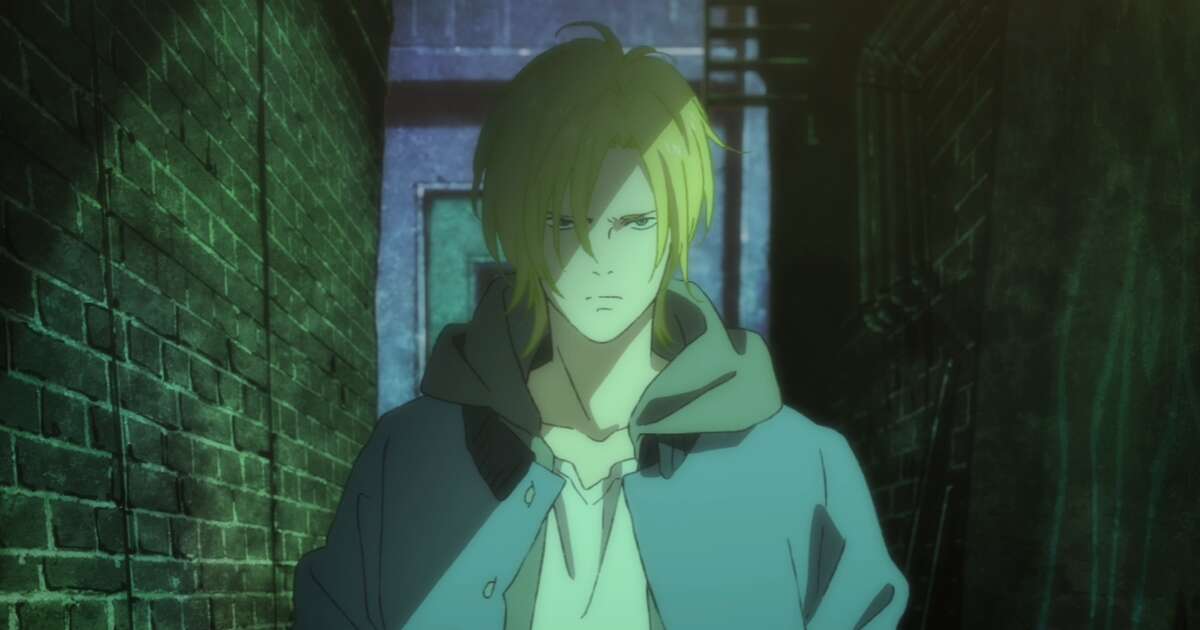 Banana Fish (2018)
Based on the 1980s manga of the same name and updated to suit the present day, Banana Fish is a profoundly melancholy anime that oscillates between relationship building and violent gang warfare. Ash Lynx, a 17-year-old New York City gang leader, falls in with young Japanese photographer Eiji Okumura, working to unravel the conspiracy behind "Banana Fish," a weaponizable drug coveted by criminals and government officials alike. The series never pulls its punches, balancing its complex narrative with tender moments between Ash and Eiji that only make its tragic elements hurt twice as bad. --PH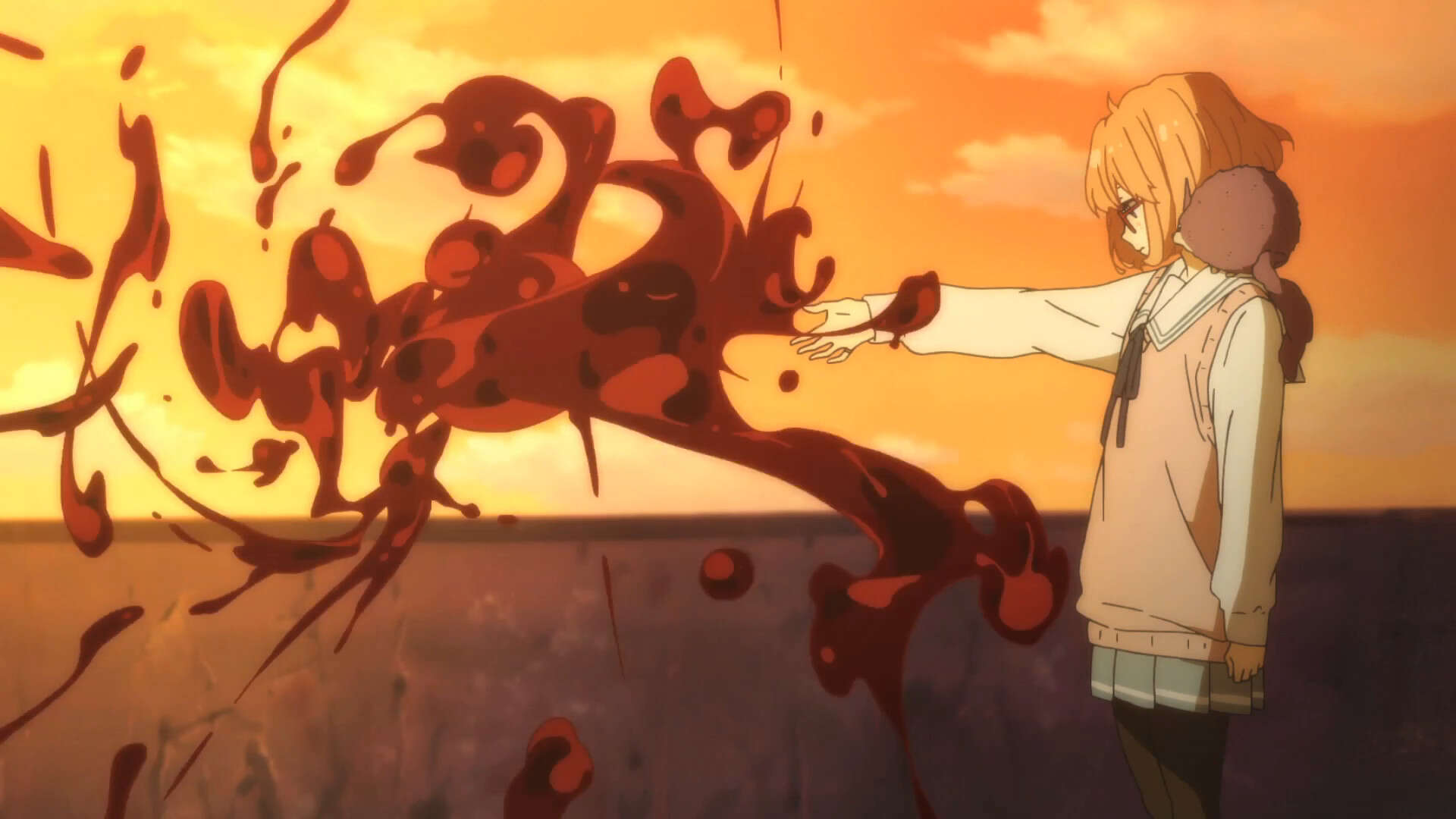 Beyond the Boundary (2013)
Hands down, one of the most beautiful short stories told via anime that has its origins as a light novel series written by Nagomu Torii. At just 12 episodes, the pacing of Beyond the Boundary is impeccable. The ebb and flow of the impossible love between the main maligned teens of the literary club, pink-haired blood manipulator Mirai Kuriyama and immortal Akihito Kanbara, peaks exactly where it's meant to, leaving a trail of eradicated yomu, clumps of jealousy and hatred that form supernatural creatures, in their wake as spirit warriors. There are episodes that will have you laughing out loud, and others that you'll have a hard time not sobbing, concluding in a bittersweet ending that leaves you certain you'll watch again. Mirai's cursed blood sword is just the cherry on top. --LB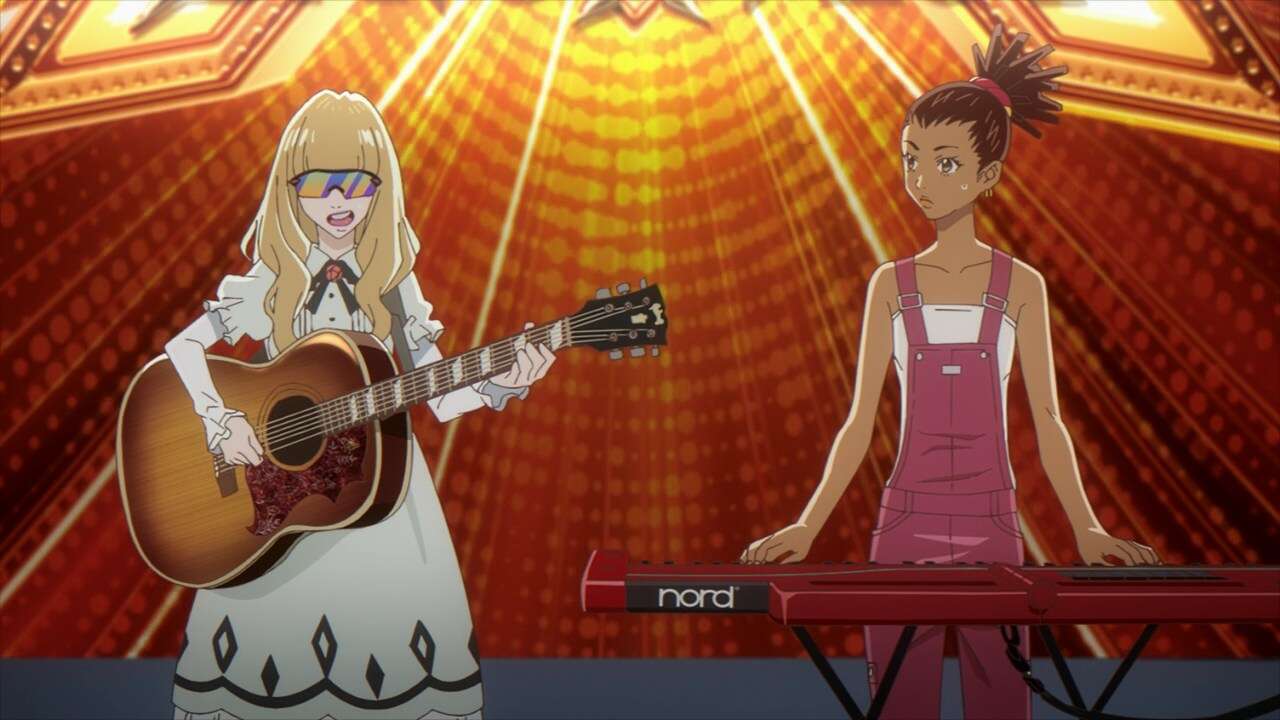 Carole & Tuesday (2019)
Fans of the great anime director Shinichirō Watanabe became accustomed to waiting after the six-year span between Cowboy Bebop and Samurai Champloo and the eight-year span between Champloo and 2012's Kids on the Slope. But in the 2010s Watanabe has been prolific, and he saved the best for last. The fourth anime Watanabe released this decade, Carole & Tuesday is a love letter to American music -- set, of course, in space, because where else? -- that follows a broke young refugee and a wealthy young runaway as they discover their musical chemistry and aim to share their love of, and talent for, song with the world. It's the kind of cute, clever, heartwarming story that makes for a true crossover hit. --John Maher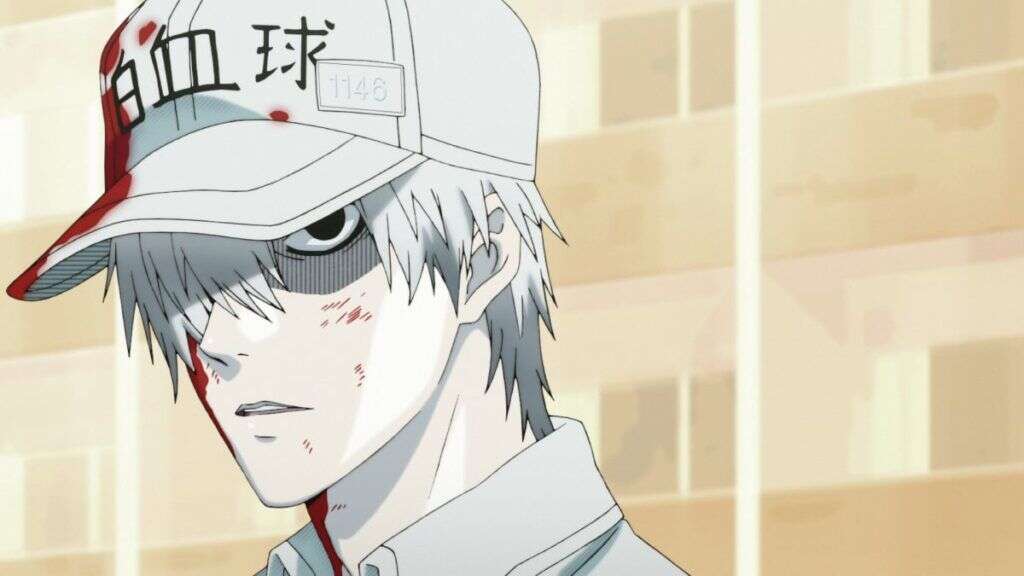 Cells at Work (2018)
Cells at Work is a more chipper, less gross Osmosis Jones that managed to successfully marry anime tropes and real, factual information about your body. While it fell a bit under the radar during the jam-packed summer 2018 anime season, it's refreshing and educational without getting too pedantic. Also, come on, the tiny adorable platelet kids? Irresistibly adorable. --PH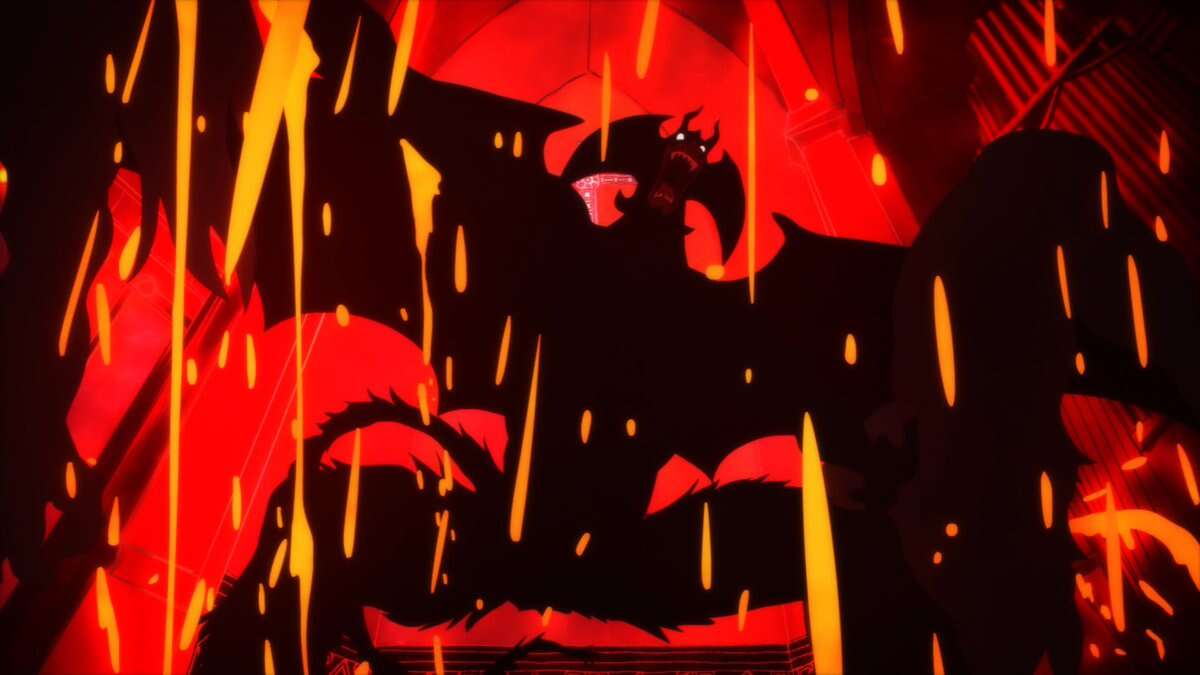 Devilman Crybaby (2018)
Sex, drugs, and gore combine with Masaaki Yuasa's surreal dreamscapes to bring this reimagining of Go Nagai's manga classic to life. Mild-mannered crybaby Akira Fudo is painfully possessed by a demon at an occult orgy, after which he learns he can harness the power of a devil while retaining control over his human form. What transpires next is a disturbing, pulse-pounding exercise in debauchery as God and the Devil duke it out over the fate of humanity. No pressure. --BV
The Disastrous Life of Saiki K. (2016-2018)
Bright pink-haired psychic teenager Saiki (get it?) Kusuo is constantly inconvenienced by his naïve parents, maniacal brother, and group of idiot friends in the hilarious gag series nestled on Netflix. Part of what makes this show so charming is Saiki's seemingly limitless telekenesis bound by very basic restrictions and impedepents, the near-episodic references and fourth-wall breaking, and an uncanny self-awareness that's just as ironically ambivalent about making anime as you are watching it. --LB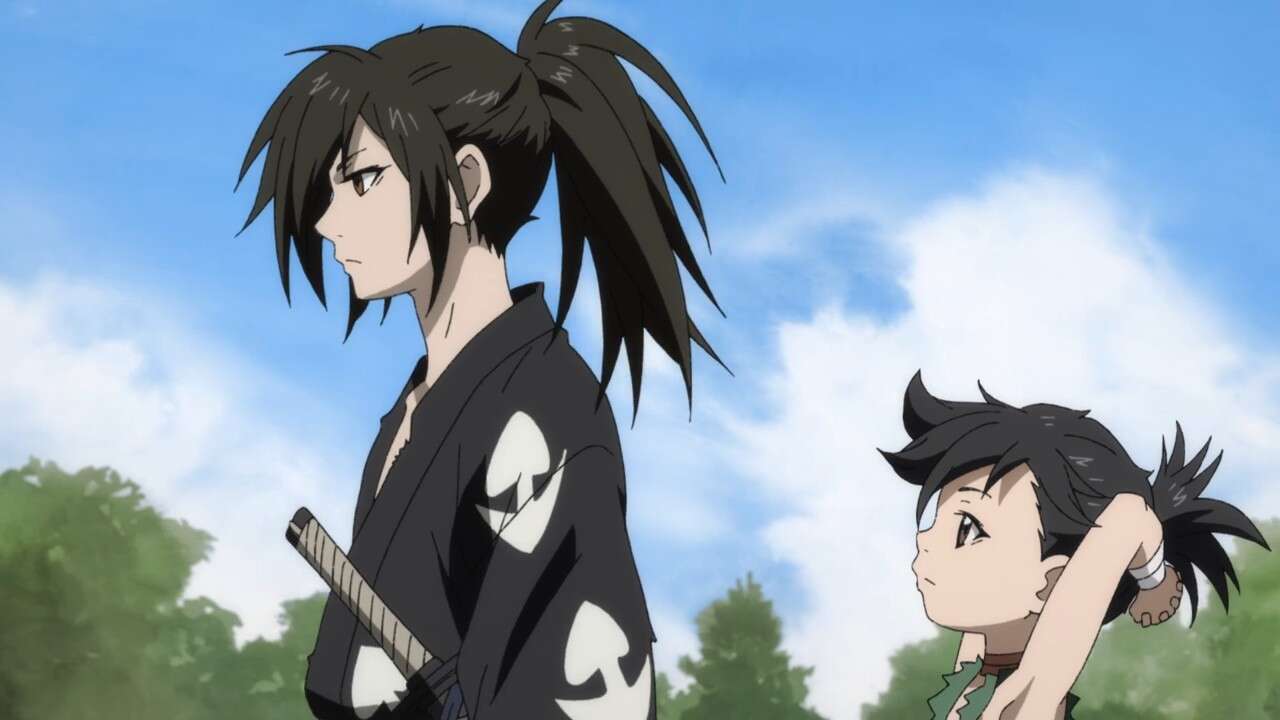 Dororo (2019)
Producers would be wise to take notes from Studio MAPPA's 2019 reimagining of Osamu Tezuka's Dororo. By sanding down the more juvenile aspects of the original 1969 series (one of the last black and white TV anime), infusing it with inventive, electrifying action sequences, interspersed around an emotional story that shows that even under the most dire of circumstances, we can still hold onto our humanity, Dororo is the rare case where the remake overshadows the original. --CI
Durarara!! (2010; 2015-2016)
An early entry in the decade, Durarara!! feels often overlooked in favor of newer, flashier series, but the "country boy gets mixed up with gangs in Ikebukuro" series still deserves our attention. Its huge ensemble cast offers someone for anyone to latch onto, and its wild romp through city's (and Internet's) underbelly feels like a perfect time capsule of the late aughts and early '10s digging into technological implications. --LB
Fate/Stay Night: Unlimited Blade Works (2014-2015)
The Fate/ franchise is like a set of Dungeons & Dragons die, the wheels of the Holy Grail War turning differently every time. Which historical figure will Archer or Lancer secretly manifest? Who will be the mages in control of the Heroes? Ufotable's highly stylized version is one of the best, meshing Shirou Emiya's self-realization with exciting and tense action sequences that eventually leads to the massive, explosive ending of the Fifth Holy Grail War. --LB
Fate/Zero (2011-2012)
If you liked other Fate/ series but would like to see a Holy Grail War go down with some actual adults in the room, then Fate/Zero is for you. An entry in the "not for children" category, Fate/Zero does not hold back in its bloodshed and the ways in which dark people manipulate others for personal gain. It's tense and unforgiving; plus, there's some freaky bug magic that will surely get your skin crawling. --LB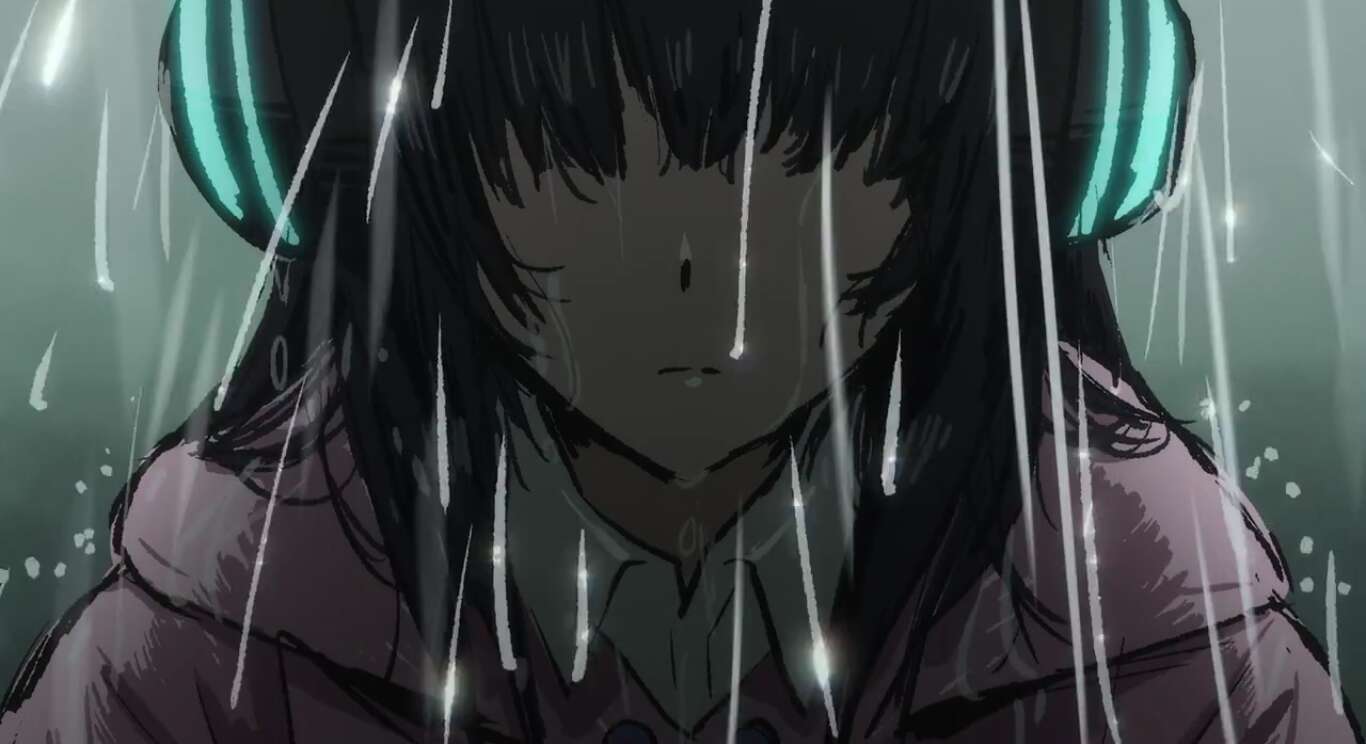 FLCL Progressive (2018)
Teenager Hidomi ekes out an average life just like the cult classic FLCL's Naota before her, until a strange woman named Julia runs her over with a car. Totally normal. Afterward, a weird teacher named Haruko pops up at her school. When the bizarre Medical Mechanica sets its sights on Earth, Hidomi must join the fight between a warring Julia and Haruko as she unlocks her own surreal powers deep inside. It's all very confusing, yes, but it's a visual feast much like the series that preceded it. --BV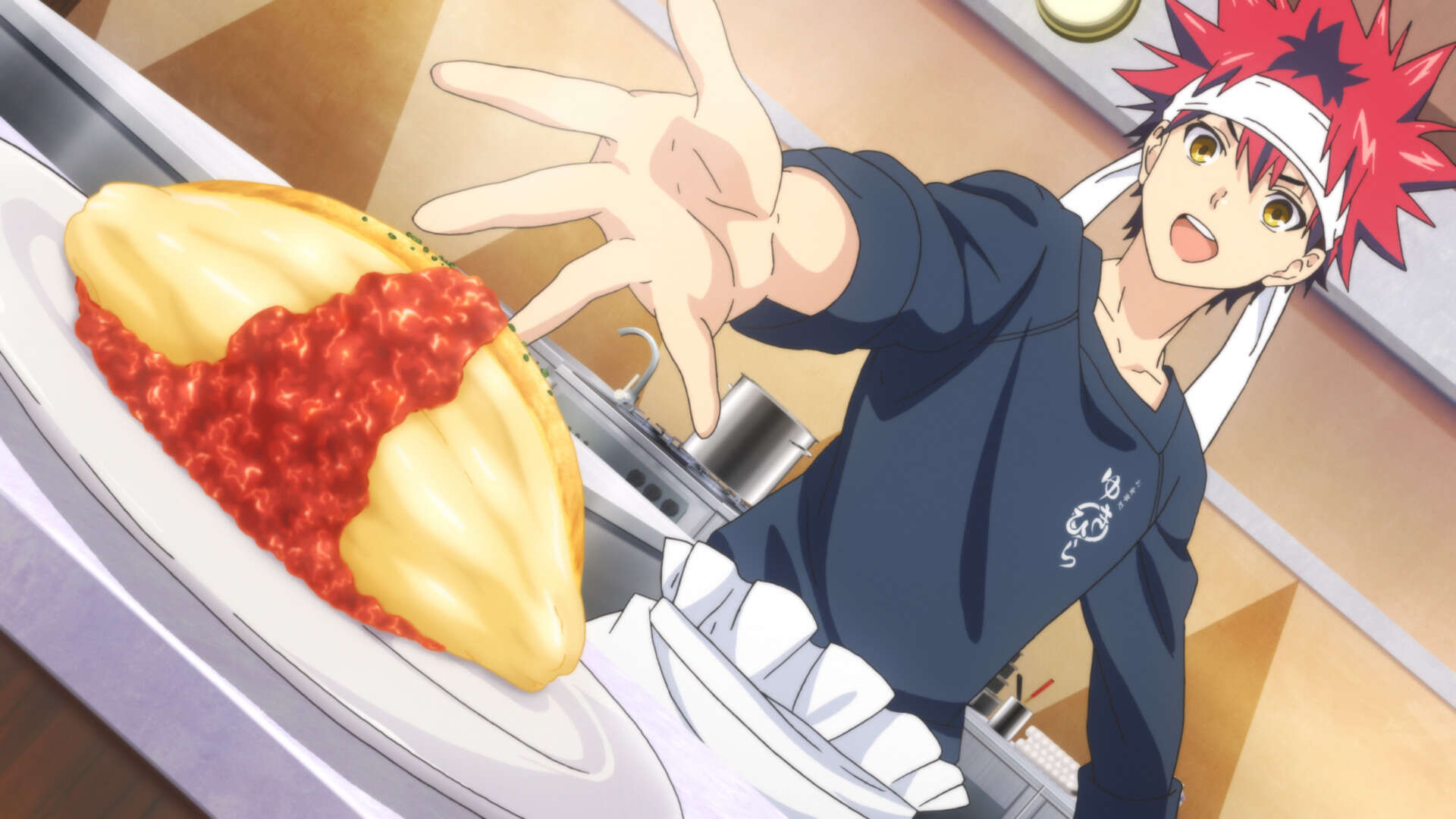 Food Wars! (2015- )
Cooking anime is a small, difficult genre that to do well requires a singular eye for detail to make the on-screen food look as-or-more delicious as it might in real life. Food Wars! handles this with aplomb; paired with the over-the-top reactions after taking a bite, the cheffy dishes are elevated to mouthwatering new heights. Though food drives the show, the sports-inspired kitchen action is what makes it fun. --LB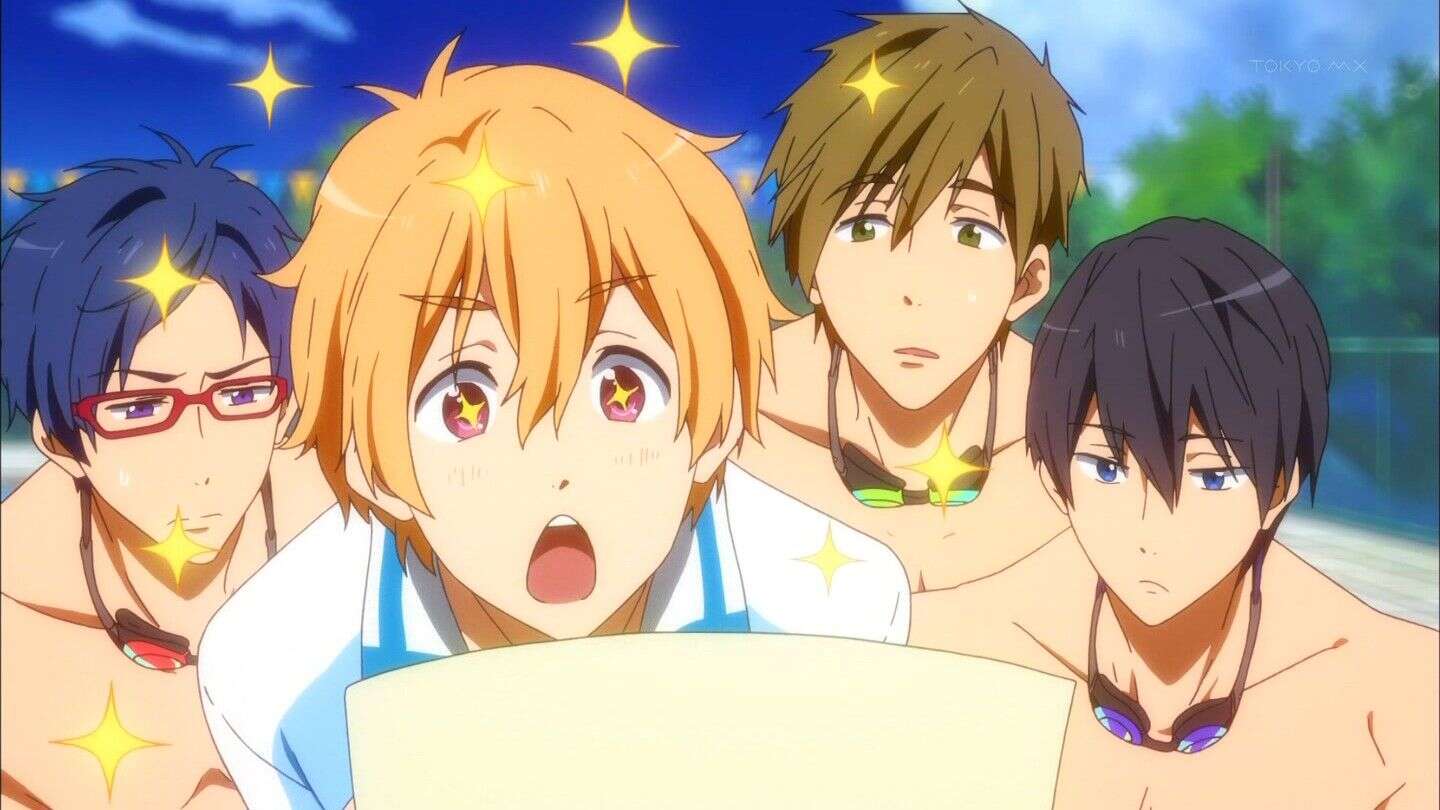 Free! (2013)
The infamous "gay swimming anime," Free! was a fandom phenomenon that made considerable waves in the mid-2010s. Aside from Haruka and Rin having one of the best rivalries of the decade, the series' strength lies in its fleshed-out supporting cast and frankly ridiculous amount of heart. Animated in Kyoto Animation's flawless style and featuring incredibly imaginative ending sequences, Free! totally rules. --PH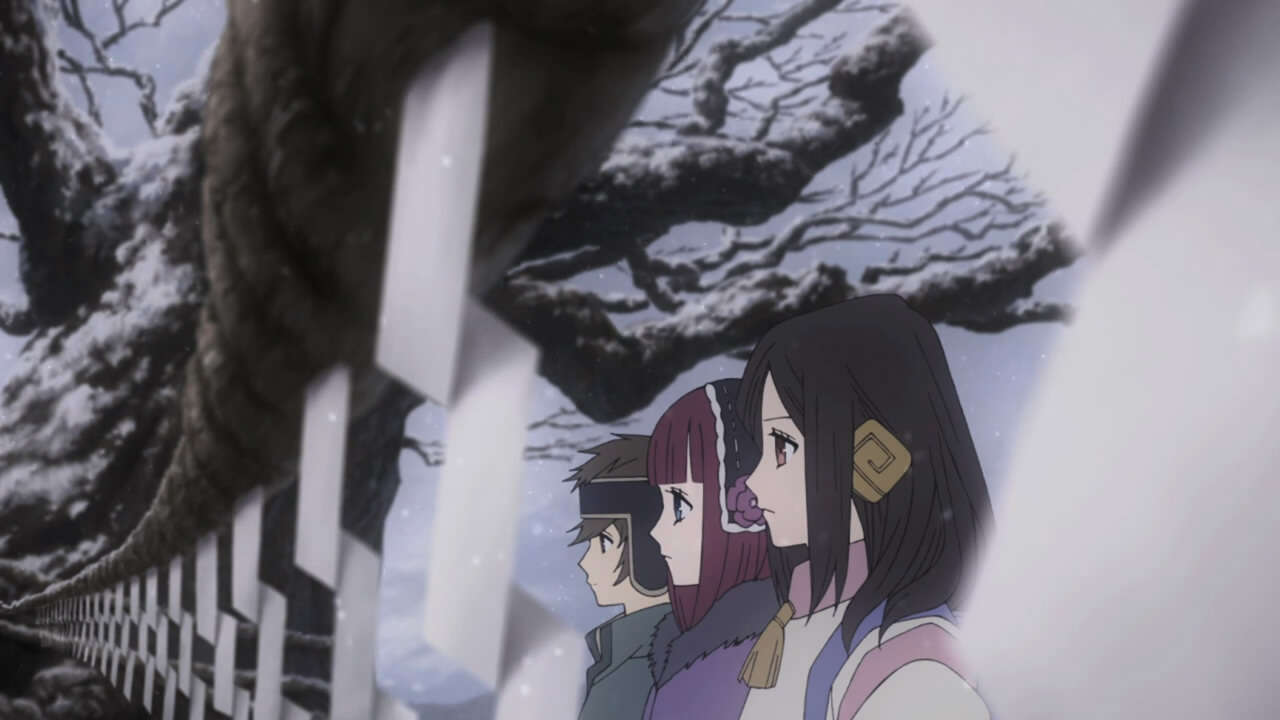 From the New World (2012-2013)
One of the most overlooked series from the past decade, From the New World combines elements of fantasy and coming-of-age tales, but don't mistake its washed out aesthetic for a kid's show. In just 25 episodes, it tells a complete and heartbreaking story in three parts -- childhood, adolescence, and adulthood -- about latent magical abilities, "disappearing" people, insidious surveillance, and an impending apocalypse with expert pacing. --LB
Fruits Basket (2019)
The summer 2019 season saw Fruits Basket, one of the most beloved anime and manga franchises of all time, rebooted in stunningly beautiful quality by TMS Entertainment. The story -- Tohru Honda, an impossibly optimistic girl who lost her mother and is living in the forest in a tent, is taken in by the Soma family, who also coincidentally turn into animals of the zodiac when hugged by someone of another gender -- still feels timeless in its humor and sense of empathy. This time around, the narrative is a bit tighter as well: the reboot, which will reportedly total out at 63 episodes, is set to adapt the full manga. --PH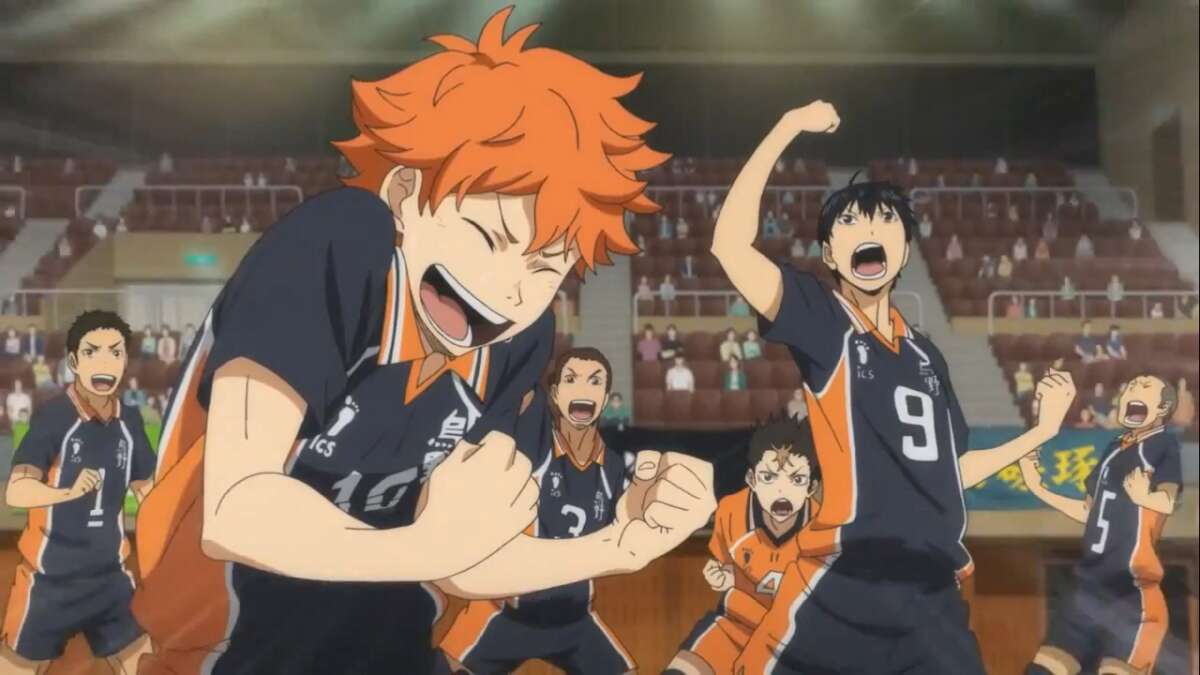 Haikyuu!! (2014- )
Haikyuu!!'s volleyball action is enthralling, but the series' greatest strength is its stellar character work that inevitably makes you root for both sides of the court. Like many sports anime series, it's pure adrenaline, stretching matches out across episodes (or seasons) to dig into the nitty-gritty of the sport and the player's complex emotional reactions. While it has its serious moments, Haikyuu!! is silly and joyful above all else. --PH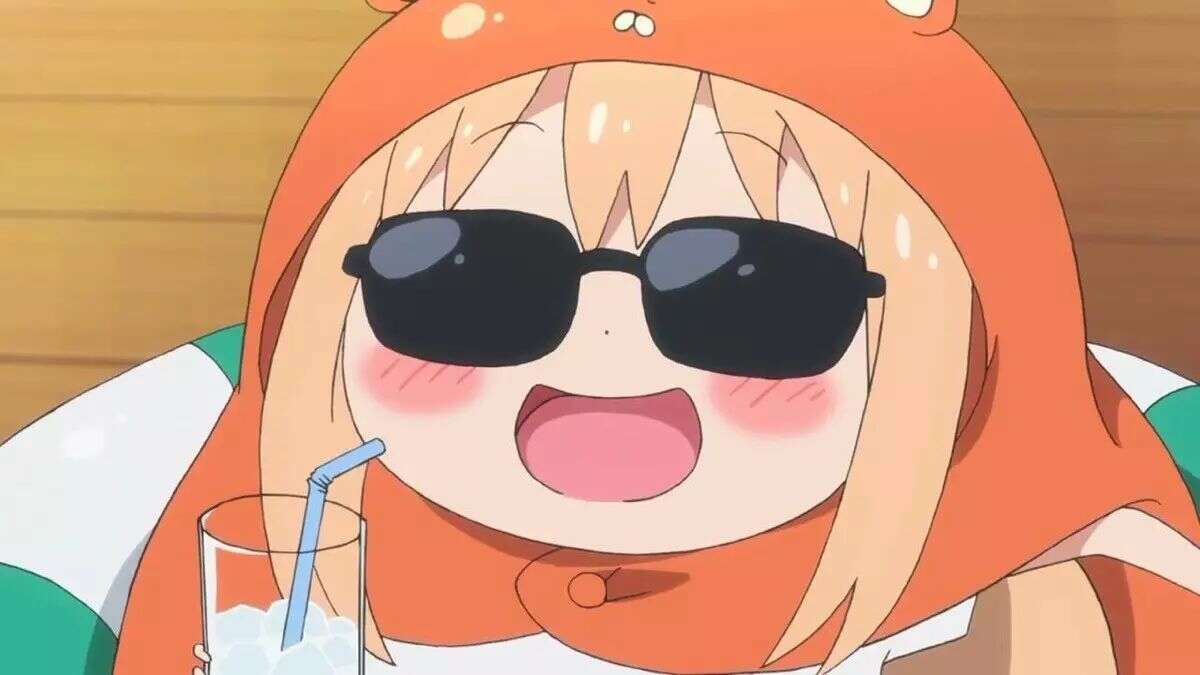 Himouto! Umaru-chan (2015)
Umaru is a model student. She's effortlessly beautiful and kind -- until she gets home. Once she sets foot in the door, she immediately transforms into an obnoxious, rude, chibi-fied version of herself, clad in a tacky hamster cape. She lives a double life rife with soda, potato chips, video games, and anime while keeping the outside world under her "perfect girl" spell, all while annoying the ever-loving hell out of her poor big brother. --BV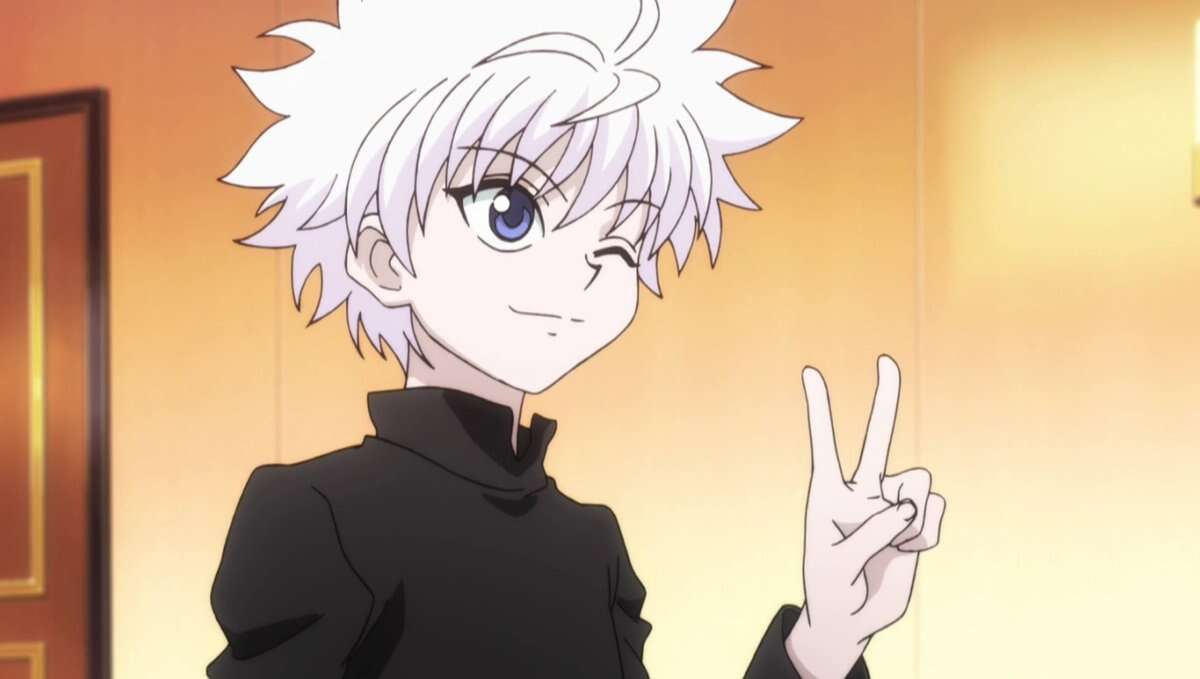 Hunter x Hunter (2011-2014)
Twelve-year-old Gon Freecss leaves home to become a Hunter -- an adventurer who performs tasks like capturing criminals and discovering uncharted lands -- with hopes of locating his estranged dad, who happens to be a world-renowned Hunter. Hunter x Hunter borrows many plot devices and character archetypes we're used to seeing in shonen anime, but then finds fresh and unique ways to subvert some of those tropes to keep us on our toes. The result is some of the most masterfully constructed story arcs of the decade, setting a bar in shonen that arguably none have matched since. --PPL
JoJo's Bizarre Adventure (2012-2019)
Hirohiko Araki's time and dimension-spanning action epic is the most stylish and ridiculous series you'll ever see. With over eight protagonists all tied in some way to the Joestar family, knock-down, drag-out fights permeate most of the series' main arcs. From the spiritual manifestations of individuals called Stands springing up to do battle for each character to the unique poses and decidedly odd, over-the-top narratives threading in and out of each other, JoJo's Bizarre Adventure is an anime universe unlike any other. --BV
Kids on the Slope (2012)
The first collaboration between acclaimed director Shinichirō Watanabe and legendary composer Yoko Kanno since their star effort in Cowboy Bebop, Kids on the Slope leaned heavily into jazz to tell its poignant coming-of-age story. The slow-paced series successfully immerses you into practice sessions where the characters' channel their teen angst through their instruments. At one point the protagonist vocalizes the show's unifying ethos: "Sometimes life is like jazz, and goes in an unexpected direction." --Eric Vilas-Boas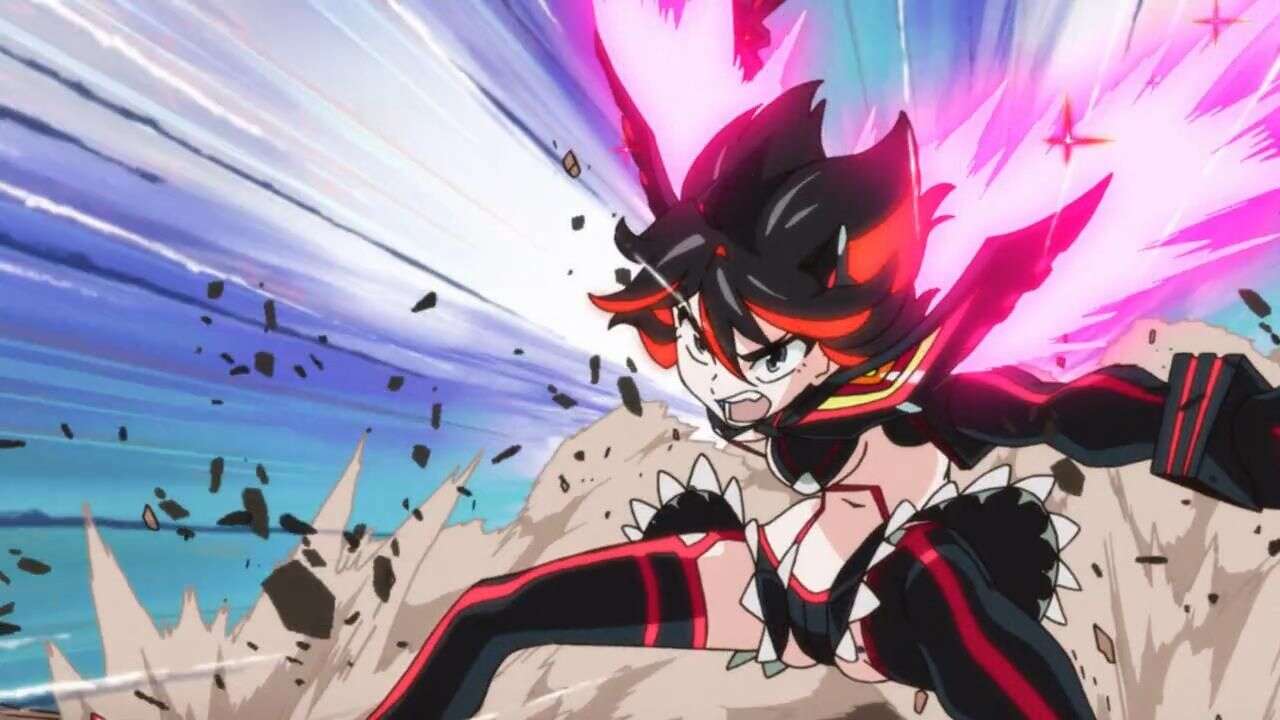 Kill la Kill (2013-2014)
On a search for her father's murderer, young schoolgirl Ryuko stumbles into a battle school run by a tyrannical student council president, where she must use the powers of her scanty symbiotic school uniform (actually a form of battle armor clothing that uses its host's blood to give them disproportionate strength and agility) to fight her way up the student council ranks to avenge her family. It sounds absolutely insane, but pretty par for the course for creators Hiroyuki Imaishi and Kazuki Nakashima, who both worked on legendary anime series Neon Genesis Evangelion before partnering up for this. Imaishi's instantly recognizable style is breakneck and fun as hell, and it's also unexpectedly self-aware, with Ryuko and her suit constantly bickering back and forth about whether her booby outfit is demeaning or empowering. --Emma Stefansky
Kuroko's Basketball (2012-2015)
Another triumph of sports anime from the past decade, Kuroko's Basketball was clearly a student of the iconic basketball series Slam Dunk, fulfilling the same satisfying arcs of a struggling high school team finding its stride when a new star comes to town and finds a rhythm with Kuroko, the perceived weakest link of the team who actually has a godly talent of... passing. By basing the top players' moves off of real NBA megastars, the hyperbolic animation shows off the immense physical talents and mastery of practical physics that the best basketball players wield on the court. --LB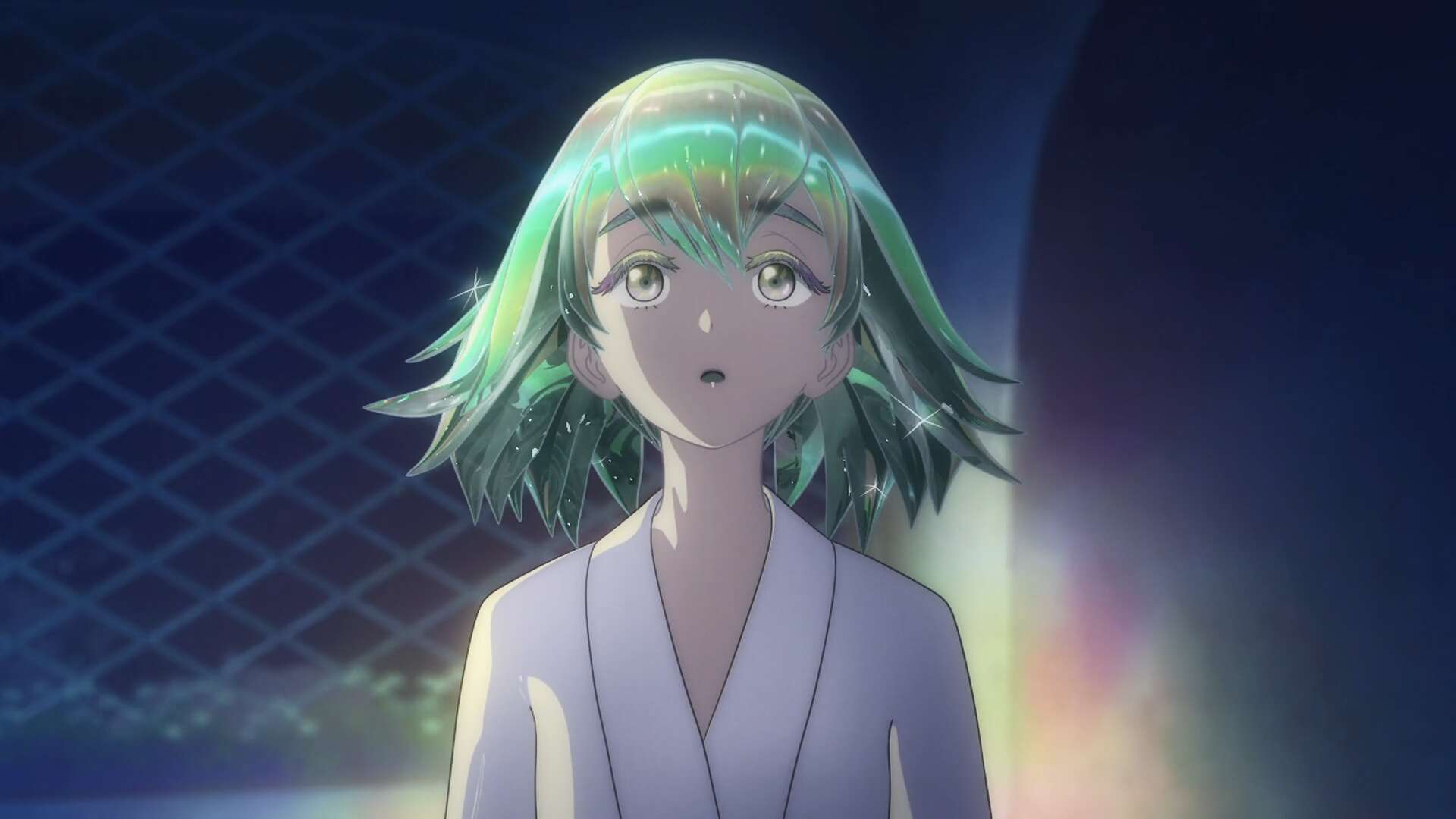 Land of the Lustrous (2017)
In a world where jewels are living beings, a gem Phos wants more than anything to not be considered "weak" and "useless." As their fellow jewel people fight tooth and nail against the ruthless Lunarians from the Moon, Phos discovers their true strength as well as the secret behind what happens when gems shatter or break, as their memories are gradually lost and reshaped with every new limb replacement – a somber tale that's as beautiful as the dazzling gems themselves, with satisfying character development. --BV
Lupin the Third Part V (2018)
Yves Saint Laurent once said, "fashions fade, style is eternal"; it's an iconic quote you can -- in all seriousness -- attach to Arsene Lupin the III 2018's Part V, the third series this decade after almost 30 years away from TV, was yet another highly stylish, amusing, and seemingly effortlessly entertaining entry into one of anime's most enduring franchises. Part V not only perfectly integrates Lupin into the modern world by having him and his iconic quintet -- wisecracking sharpshooter Jigen, no-nonsense master swordsmen Goemon, bewitching con artist Fujiko Mine, and the ever persistent Inspector Zenigata -- incorporate high technology into their elaborate schemes, it also included a number of enjoyable standalone episodes that properly pay homage to Lupin's almost 50 year history on television, each one a sharp reminder that while other titles flame out, the escapades of everyone's favorite lanky, horny, eternally stylish master thief remain timeless. --CI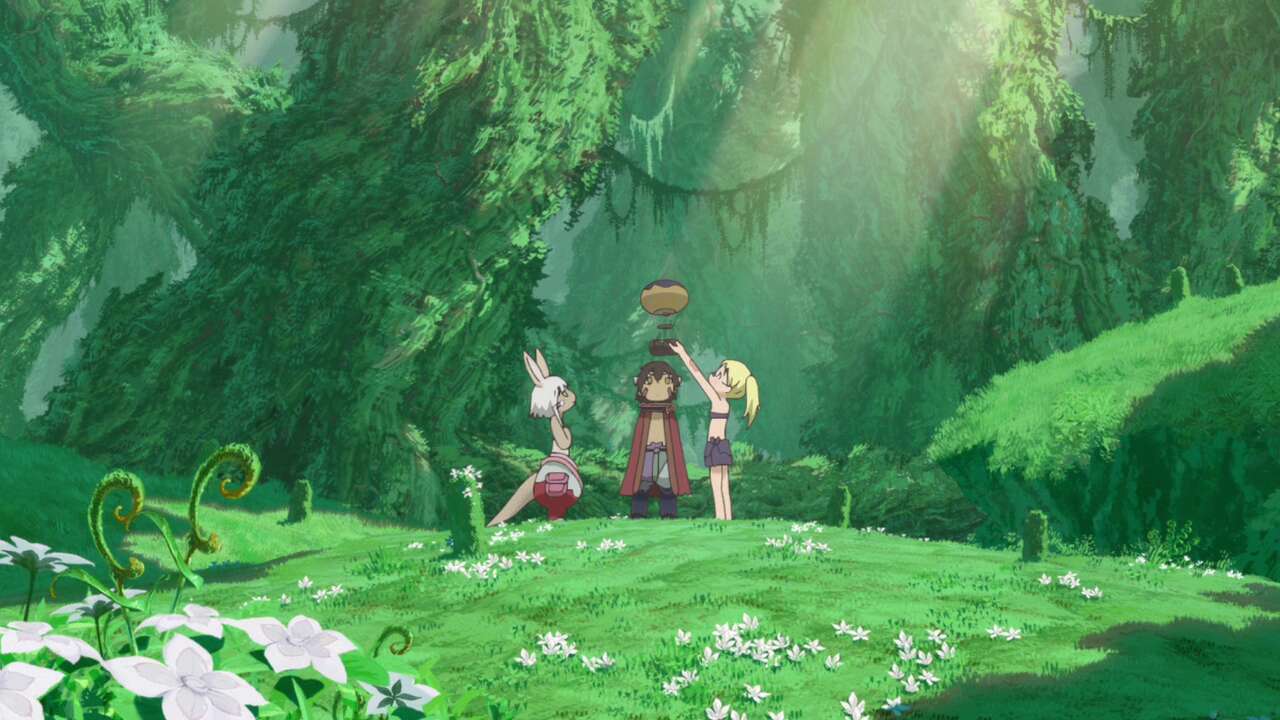 Made in Abyss (2017- )
Young Riko and her robot companion Reg set out to explore the Abyss, a gigantic chasm that stretches into the depths of the earth and is riddled with creatures and artifacts from long ago. Though Riko's brave and vibrant attitude is comforting to the viewer, the horrors of the Abyss are palpable from the start. The gut-wrenching story of Made in Abyss illuminates just how much some are willing to endure in order to discover more about the world and themselves. --PPL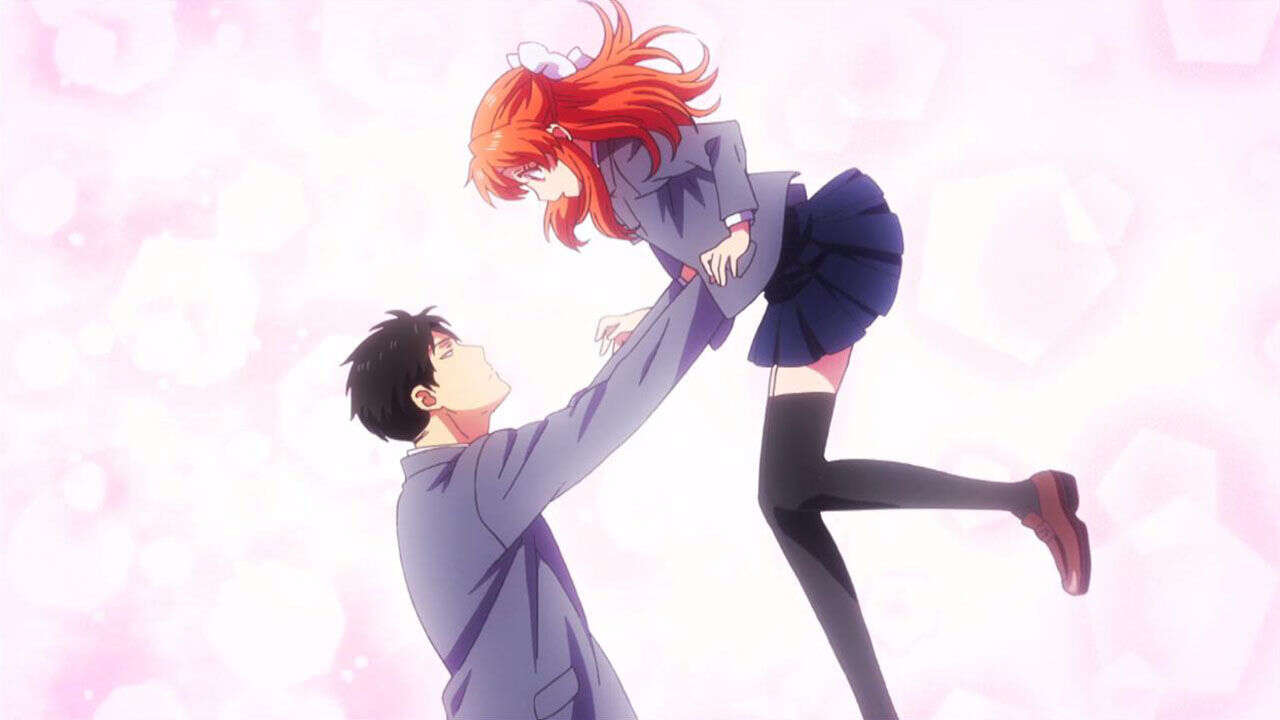 Monthly Girls' Nozaki-Kun (2014)
Monthly Girls' Nozaki-Kun is a charmingly enthralling trainwreck with a killer ensemble cast. The series follows Umetarou Nozaki, a high school student and wildly popular shoujo manga artist who's pathetically oblivious to attempts at romance in his real life. Packaged in a tight 12-episode series, MGNK is all hijinks as female lead Chiyo Sakura attempts to catch Nozaki's attention, eventually falling in with his friend group. Maybe the real shoujo romance… was the friends we made along the way. --PH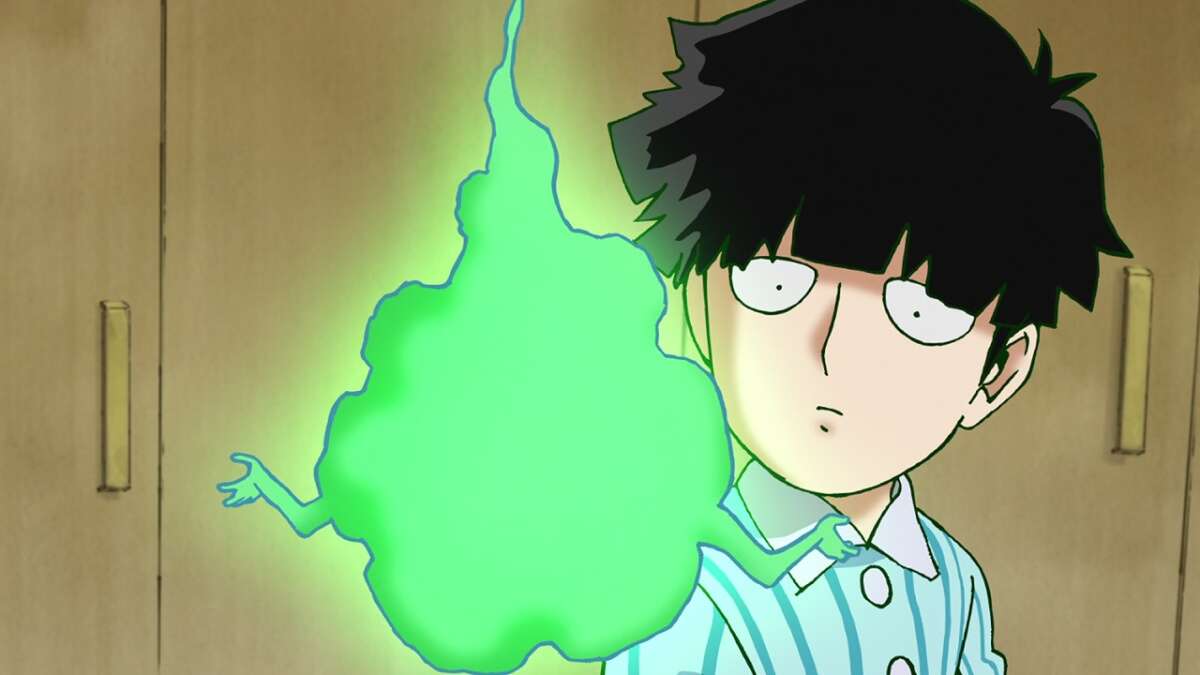 Mob Psycho 100 (2016- )
Mob Psycho 100 stands out as one of the decade's best thanks to its stylish animation and hilarious writing, but it also features arguably the most endearing protagonist of the 2010s. Shigeo "Mob" Kageyama is a timid eighth-grader who's trying his best to work through the kinks of adolescence, but his god-like psychic abilities force him to suppress his emotions for the safety of himself and others. With help from his con-artist master Reigen, Mob learns to regain control of his power and emotions, becoming a more well-rounded, mature individual in the process. --PPL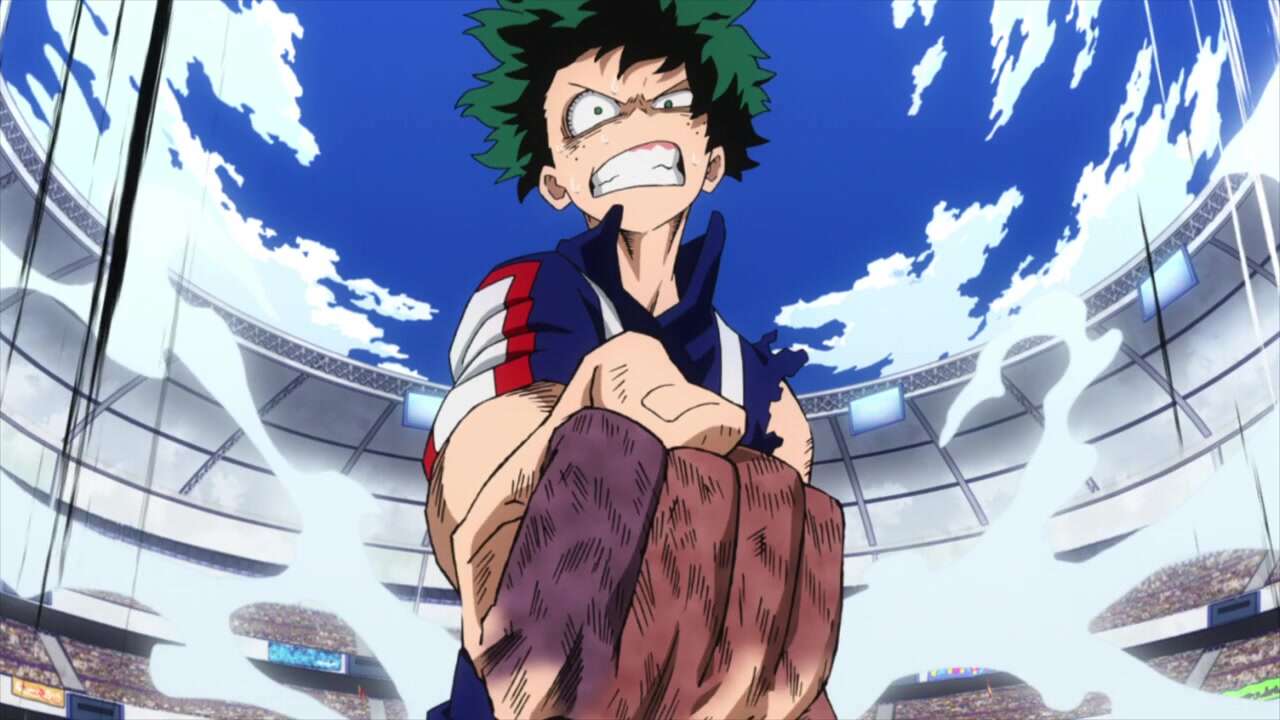 My Hero Academia (2016- )
My Hero Academia is one of the seminal series of the decade, if not arguably the defining title of the late 2010s. Blending silly school days elements with rambunctious shounen action, My Hero Academia is just plain fun. It's not too narratively complicated and the stakes are never too high, but the kids are loveable and the action is great. There's a reason why My Hero Academia is almost universally beloved -- it's pretty difficult to dislike anything about it. --PH
My Love Story!! (2015)
Like all of the baked goods the shy and kind-hearted Rinko Yamato makes for her beloved, the giant boy with almost superhuman like strength and speed, Takeo Gōda, My Love Story!! is sweet, inviting, and elegantly made. I'll admit that I initially ignored this series because my silly man brain made me think that I could never get into romance anime, however, thanks to the internet, I decided to give it a shot and found myself easily falling for the Yamato, Gōda and the sensible and hands-down wingman of the decade Sunakawa. Sweet without being cloying, and having one of the funniest scenes this decade (hint: plastic wrap), this wonderful show about two very different people falling in love not only made me laugh, but opened new doors for my when it came to my now long-term anime fandom. --CI
Nichijou (2011)
The pinnacle of slice-of-life comedies, Nichijou isn't just one of the funniest anime series of the decade; it's one of the funniest TV shows of the 2010s, period. Following the everyday lives of high schoolers and a kid scientist and her talking cat, the series should be humdrum, but its comedic timing and perfectly intuitive sense of what makes life's small interactions tic (ie. ordering coffee drinks can be a horribly anxious process) cements it as the Seinfeld of anime. The gags between blue-haired Mio and her cadre of weirdo classmates is slapstick gold, and the quick self-contained "Helvetica Standard" sets the bar for adapting four-panel comics high. --LB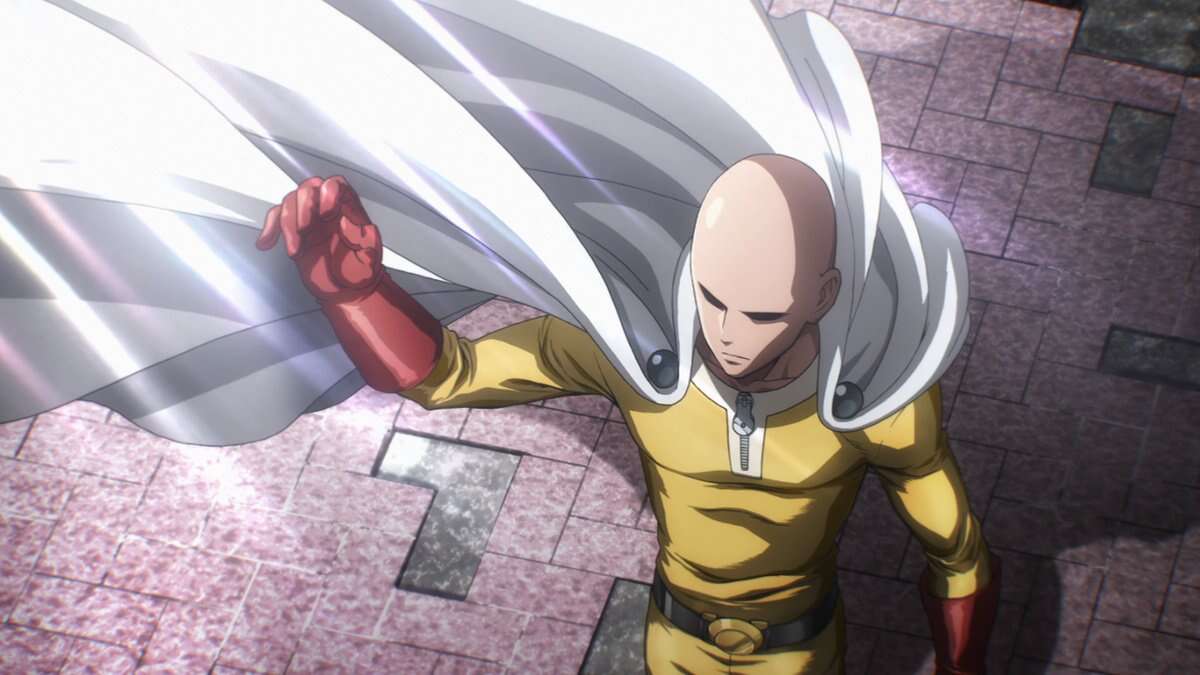 One Punch Man (2015- )
One Punch Man intentionally brought itself to a dilemma that many long-running anime ostensibly angle toward, but ultimately avoid: What happens when the hero becomes too strong? Saitama, a self-proclaimed "hero for fun," has become so powerful that he defeats all of his opponents in one punch, resulting in a hilarious, satirical look at the superhero genre that took the world by storm during the mid-2010s. Though the animation -- once considered some of the best in the business -- took a noticeable dip in Season 2 (thanks to a switch in production studios and staff), One Punch Man still possessed the deadpan comedy and biting satire we've come to expect from the series. --PPL
Panty & Stocking with Garterbelt (2010-2011)
After the angel sisters Panty and Stocking are kicked out of heaven due to bad behavior, they're stationed in Daten City, lodged between Heaven and Hell. The foul-mouthed siblings are tasked with wiping out evil spirits while under the watchful eye of the revered Garterberlt, all the while earning "Heaven Coins" in a bid to buy their way back into their heavenly home. Of course, that'll be difficult when all Panty can think of is having sex while Stocking inhales desserts all day long. --BV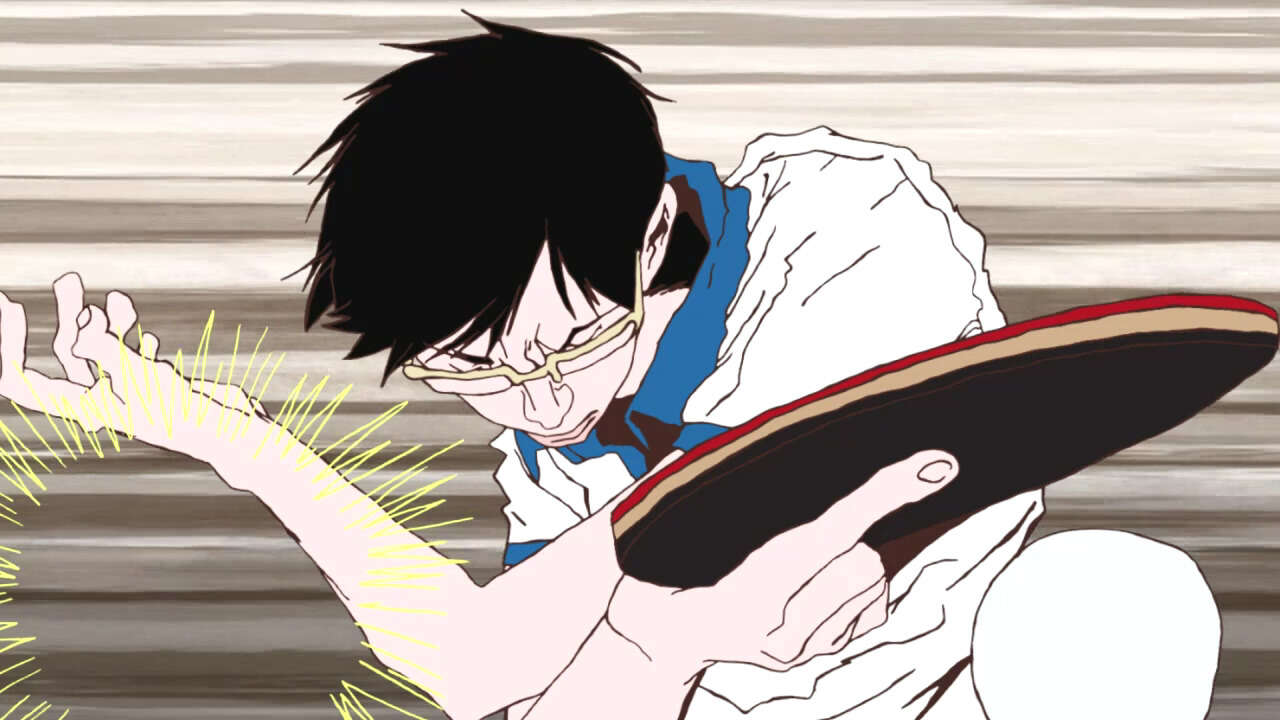 Ping Pong the Animation (2014)
This sports anime succeeds on its zippy, ripped-from-the-page art style influenced directly by its source material manga written and illustrated by Taiyō Matsumoto. Director Masaaki Yuasa's anime frames the ping pong matches almost like fight scenes, with the characters' lunges and swats exaggerated to hyperbolic extremes. The results put some audiences off, but no other anime looks quite like it. --EVB
Princess Jellyfish (2010)
Tokyo apartment building Amamizukan houses exclusively otaku women, and men are strictly prohibited from living there. Tsukimi Kurashita is a socially awkward girl obsessed with jellyfish who finds a quiet home there, gradually working to get over her crippling anxiety as she gets to know the other NEETs and women who love Amamizukan -- which could be demolished to make room for hotels and shopping centers any day now. --BV
Puella Magi Madoka Magica (2011)
Madoka Magica has a revered reputation as a deconstruction of the "magical girl" anime subgenre. Unlike some of the more child-friendly shows in the category, the heroes suffer and die in this show, and power is quickly revealed to be as much an albatross as it is a boon. Its crisp animation by Shaft, sharp writing by Gen Urobuchi, and savvy direction by Yukihiro Miyamoto and Akiyuki Shinbo all make it a must-watch. --EVB
Shimoneta (2015)
Though it bears exactly the marks that makes anime stereotypically off-putting for lots of people -- nonsensical parallel future dystopia, horny as hell, not shy about fan service -- Shimoneta: A Boring World Where the Concept of Dirty Jokes Doesn't Exist is much more subversive, making a greater statement on censorship and sex, than it lets on at first glance. The underground group SOX, made up at first of an underwear-masked teen girl and her prudish classmate she roped into the cause, starts off as pranksters who illegally douse public areas in printouts of porn and transitions to (slightly) more mature motives in dismantling the regulations around the broken, overbearing, and sex-negative sociological structures. --LB
Space Dandy (2014)
Space Dandy was the victim of expectations. When news spread that director Shincihiro Watanabe was attached to direct a series about a group of misfits journeying across space, many thought we were getting a spiritual successor to Cowboy Bebop. Instead, Watanabe and series director Shingo Natsume -- who went on to direct One Punch Man Season 1 -- gave us a celebration of music, animation, dance, science-fiction, horror, food... just about everything. It wasn't anywhere near the financial or cultural success of Bebop, however, it won't take 14.8 billion years for Dandy's legacy to equal or even maybe surpass Bebop's one day as no series this decade delivered as much style and staggering creative energy as Space Dandy did episode-to-episode thanks to a killer roster of animation talent that make the 2015-2018 Golden State Warriors look like the 2014 to present-day New York Knicks. --CI
Steins;Gate (2011)
Like plenty of great anime, Steins;Gate starts as one thing -- more of a slapstick journey after uncovering the secrets of time travel -- and somewhere in the middle turns into something altogether different. The tonal shift works as the centrifugal pivot as the remainder of the series barrels toward a sci-fi race to the finish between good and evil factions. With its Serial Experiments Lain-esque aesthetic, thanks to director's Takuya Satō work on the 1998 project, it sells a techno-cyber future that feels believably prescient. --LB
Sword Art Online (2013-2015)
You're probably wondering why Sword Art Online is on this list, and not wrongfully so. While the series is one of the more dunked-on in recent memory, the SAO light novel series and anime arguably kicked off the modern isekai boom. While the series has its fair share of problems (notably concerning its female characters), its killer premise and the discourse that it generated still make Sword Art Online a decade standout. --PH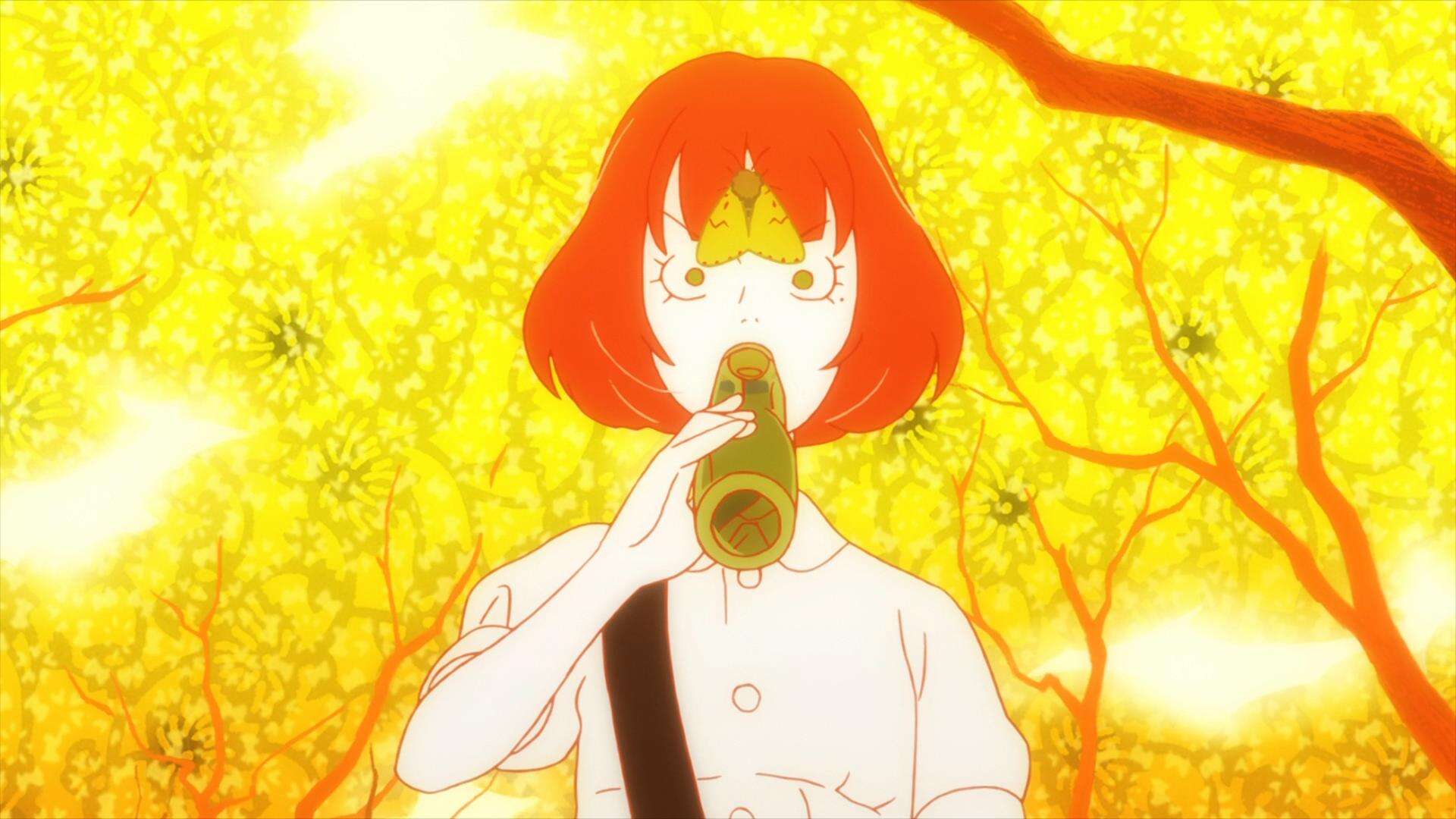 Tatami Galaxy (2010)
A perceptive and imaginative Kyoto college student uses several models based on parallel universes to explore how his life could have changed if he had joined different clubs. These "circles," as he refers to them, finds him falling in love with an engineering student named Akashi, and realizing that the rose-colored campus life he's been seeking all along may not actually exist after all. --BV
Tokyo Ghoul (2014)
When college student Ken Kaneki undergoes emergency surgery to save him following an attack from a vampire-like creature called a ghoul, his world is turned upside down. He must quickly say goodbye to his old life as a human as he realizes he, too, has become a ghoul, swapping hamburger patties for human flesh as he struggles to come to grips with his new life. Luckily, the ghouls at coffee shop Anteiku are there to help assist -- if he can get through his tough transition period without eating everyone he meets. --BV
Violet Evergarden (2018)
An orphaned child soldier lost both her arms in war. Now, grown up and fitted with prostheses but nearly incapacitated by PTSD, she finds herself working as a ghostwriter for those who are unable to write themselves in an attempt to learn the meaning of the words "I love you." War stories are omnipresent in film and television, but post-war stories assessing the cost to those who survived, are rarer by miles. In its 13 episodes, Violet Evergarden tells exactly that kind of story with delicacy, grace, and pathos, and with the stylistic beauty fans have come to expect from its studio, Kyoto Animation. --JM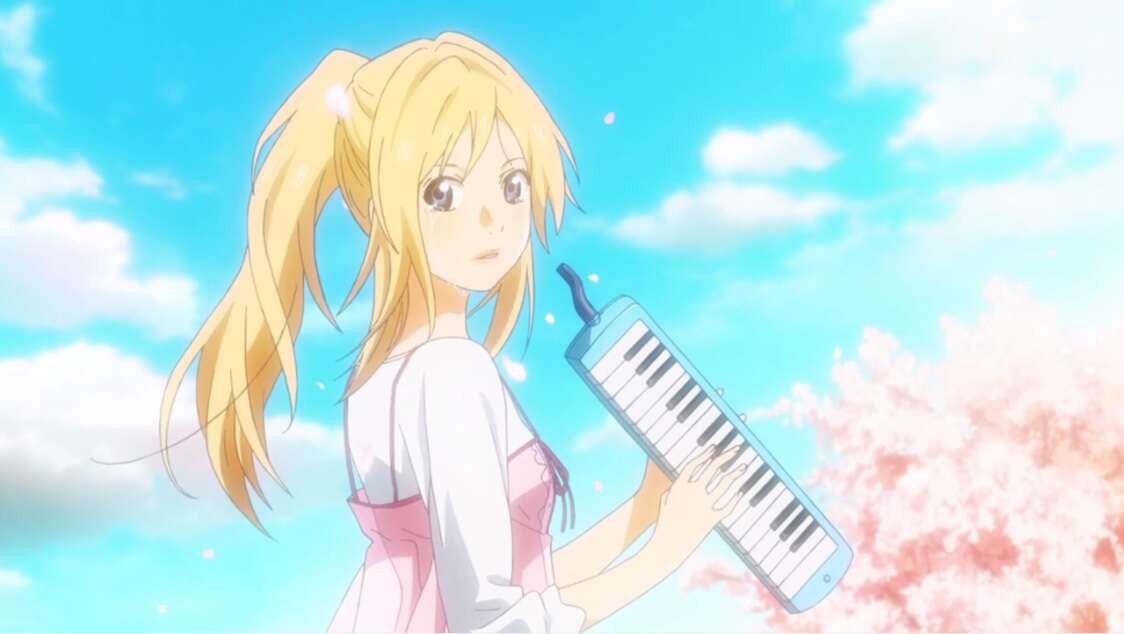 Your Lie In April (2014-2015)
Anime has always had a fascination with Western culture, which most often manifests itself in the form of Christian imagery and American pop culture references. In Your Lie in April, a beautifully tragic junior high anime following the intertwined lives of young musical prodigies learning to care for themselves and each other as they vie to master their instruments, European classical music is the centerpiece, and yet the characters and their struggles remain quintessentially Japanese. This is an anime that will make you cry -- and it earns every tear. --JM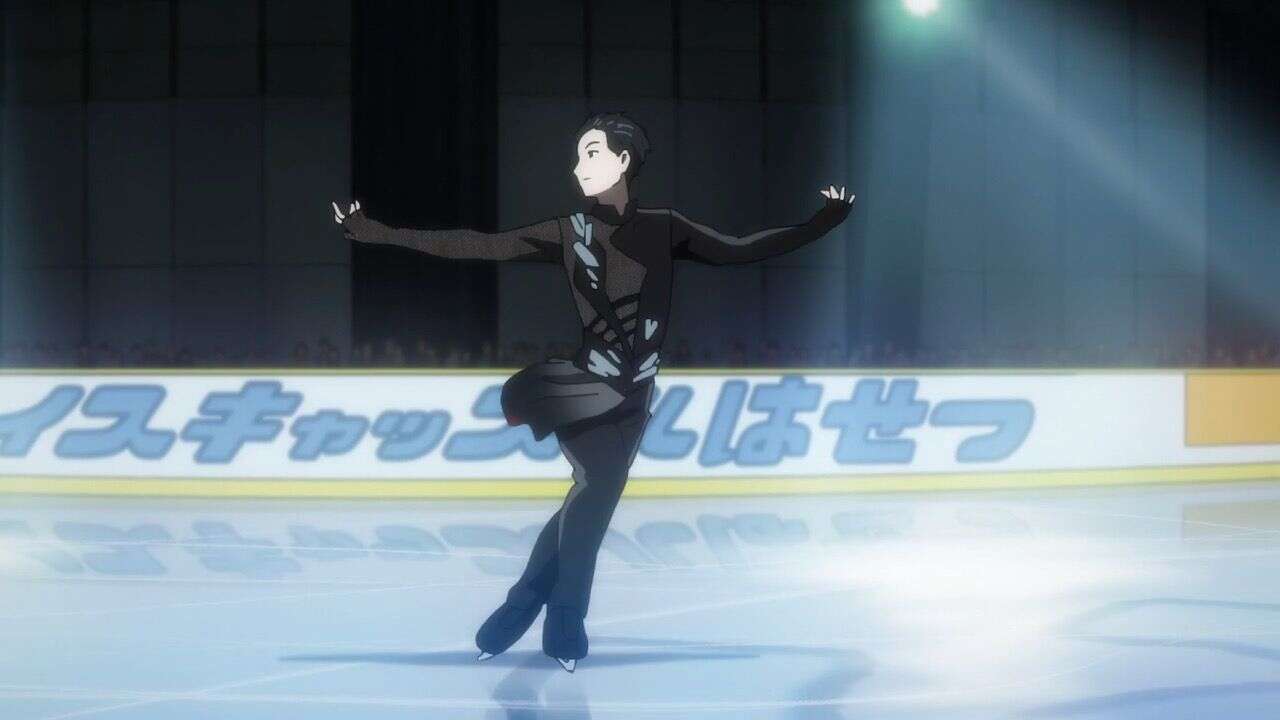 Yuri!!! On Ice (2016)
From the start, Yuri!!! On Ice was set out to be a promising sports anime that stuck true to the skating world at its core. However, it ended up being one of the best love stories of the decade. Sure, we never get unequivocally explicit confirmation that Yuuri and Viktor are romantically in love, but… the not-so-subtly shaded kiss, golden rings, and marriage talk are pretty strong signals. Yuri!!! On Ice is ultimately a heartwarming balm to soothe all wounds, and at just 13 episodes, it's worth watching again, and again, and again. --PH
Editor: Leanne Butkovic
Writers: Leanne Butkovic, Palmer Haasch, Christopher Inoa, John Maher, Paul Pierre-Louis, Emma Stefansky, Eric Vilas-Boas, Brittany Vincent
Production assistant: Sadie Bell
Graphic design: Danna Windsor
Need help finding something to watch? Sign up here for our weekly Streamail newsletter to get streaming recommendations delivered straight to your inbox.