Here's a piping hot tip: If you want to read the best new books, read them while they're new. Don't wait until December when the end-of-year lists arrive; you'll always be a year behind. Since there are so many books being published every month, how can we boil it down to a few bests? Taste is arbitrary, but here's the basic goal: These books are exciting, interesting, and well-written. Some are conversation-drivers, others are hidden gems. Great books are coming out all the time. You shouldn't have to wait until the end of the year to see how they (arbitrarily!) stack up. Check back here often; we'll be updating this list with the new best titles all year.
Recommended Video
This New Gadget Charges Your Devices Using Your Bare Hands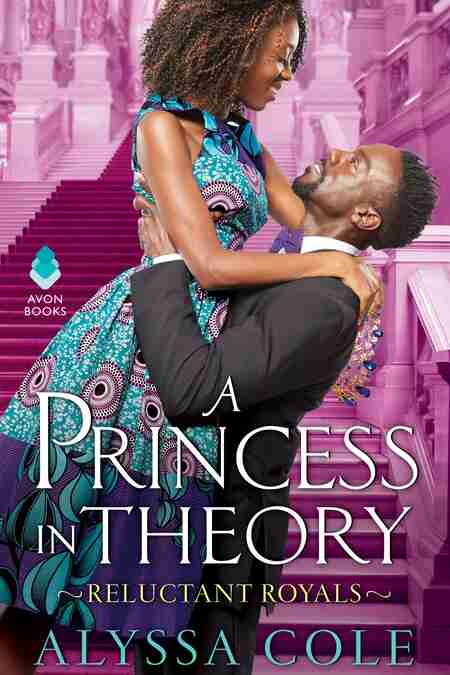 Written by: Alyssa Cole (An Extraordinary Union, A Hope Divided)
Publish date: February 27
Why it's worth reading: Cole is known for historical romances set at pivotal moments in American history, but here she tries out contemporary rom-com, with winning results.The cultural and political relevance aren't gone, they're just tweaked and lightened a bit. Ledi is an epidemiology PhD student who suddenly starts getting a flood of spam emails claiming she's the long-lost betrothed of Prince Thabiso of Thesolo. But the emails are not spam, and this former foster kid is indeed a long-lost princess. What follows is a fairy-tale romance rooted in the very real world. What's most fantastical might be the kingdom of Thesolo, a wealthy and technologically advanced state that will leave anyone longing for a thoughtful, benevolent government instead of whatever's going on in Washington now.
Written by: Isaac Butler and Dan Kois
Publish date: February 13
Why it's worth reading: Angels in America is one of the most important -- and best -- plays of the 20th century, but if you're not a theatre aficionado, why should you care about this oral history of the play's birth, life, and legacy? Well, how about an incisive look at reactions to the AIDS crisis and the Reagan era, with chilling parallels to our own time? Or what about a soaring testament to the power of collaborative art and its reach beyond the theater seats? Maybe you'd prefer a dishy, enthusiastic chorus of behind-the-scenes tales and reminiscences from people like Meryl Streep, Nathan Lane, Mary-Louise Parker, and Jeffrey Wright? The point is, this is a book about one play and about so, so much more. It sprang from an article for Slate, and there's a reason that niche oral history went viral, far beyond the theatre-loving world. The World Only Spins Forward is funny, moving, and utterly fascinating, a portrait of artists coming together to make something radically new and beautiful.
Written by: Seanan McGuire (October Daye series)
Publish date: January 9
Why it's worth reading: Fantasy books are rife with children who go on magical adventures; Eleanor West's Home for Wayward Children takes them in when they return. In Beneath the Sugar Sky, a girl named Rini falls from the sky into a pool on the school's grounds, seeking her mother -- long dead, since before Rini was even conceived. Which makes it even more important that Rini find a way to save her mother before Rini herself ceases to exist. Rini is joined on her quest by several young residents of the Wayward home into a world called Confection, equally dark and whimsical. The adventure that follows carries a sincere belief in the power of friendship.
Written by: Joseph Cassara
Publish date: February 6
Why it's worth reading: In The House of Impossible Beauties, Joseph Cassara brings readers into the Harlem drag ball scene of the 1980s, awash in glitter and beauty and pain. This is a fictional story built on the foundation of the real-life House of Xtravaganza, with the house's first "mother," Angie, re-envisioned as Cassara's Angel, a trans woman who builds a family in order to find her own home. As Angel's house grows, so does the scope of the novel, with characters that, whether based on real people and invented whole-cloth, are rich and vibrant. Many are runaways, literally or figuratively, searching for a place where they can be known as themselves and loved. And they find it, however fleetingly: a queer, Latinx sanctuary that's not a subculture but a whole wide world. The story of that world is full of anger and sorrow and joy.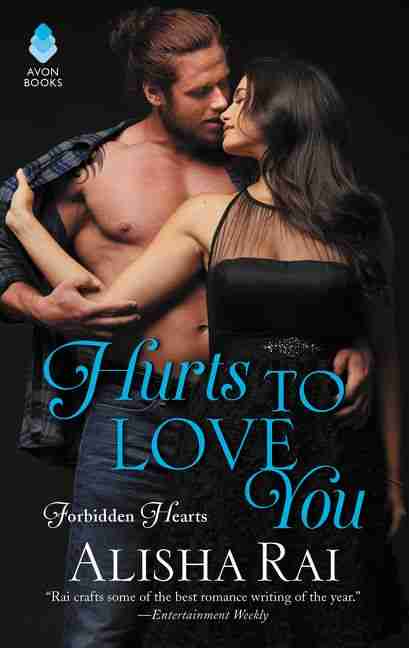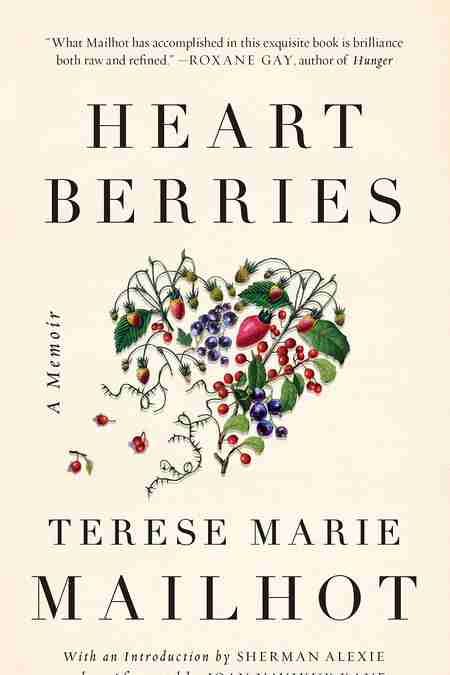 Written by: Alisha Rai (Forbidden Hearts series, The Karimi Siblings series)
Publish date: March 27
In the third and final installment of her Forbidden Hearts series, Rai brings the whole thing home with satisfying closure. Eva Chandler, who so far has been a meek and polite minor character, comes vibrantly to life as she struggles with oppressive family expectations, her emotionally abusive father -- and a longstanding crush on Gabe, her big brother's gregarious, and of course gorgeous, best friend. This isn't love at first sight, but the culmination of years of mutual longing and their history gives this romance more heft and believability than many others. It's sweep-you-off-your-feet delightful, and the weightier aspects of the story add depth to the romance rather than souring the mood. If you're new to the series, the whole thing is worth reading -- while Gabe and Eva's story is self-contained to Hurts to Love You, the conclusion to the epic intergenerational drama that Rai's been weaving may be disorienting to a new reader.
Written by: Terese Marie Mailhot
Publish date: February 13
Why it's worth reading: Mailhot started writing her memoir after suffering a breakdown and committing herself to a psychiatric hospital. Soon after, doctors diagnosed her with PTSD, bipolar II, and an eating disorder. Heart Berries chronicles Mailhot's experience, though her memoir writing doesn't fall into pat cliches about mental illness and suffering. Instead, the work is transcendent in the most literal sense, surpassing every readerly expectation about genre and form to create a truly unique book. Mailhot, who grew up on the Seabird Island Indian Reservation in British Columbia, writes deftly about mental illness and indigenous identity, about failure and yearning and ambition. And all of it is unified and amplified by Mailhot's singular voice: bold and poetic and elegant. This is a short book that packs a punch.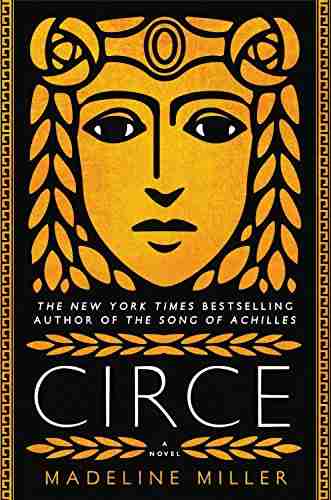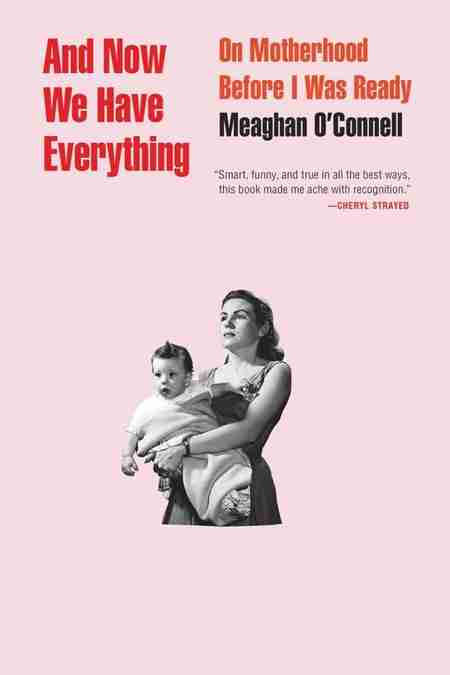 Written by: Madeline Miller (The Song of Achilles)
Publish date: April 10
In The Odyssey, Circe is just one of many obstacles Odysseus must overcome, the witch or nymph who turns his men into swine. In Circe, Madeline Miller's novel, she is sui-generis, as she says in the novel's first line, "When I was born, the name for what I was did not exist." What follows is a story of coming of age and coming into power, as Circe grows from the awkward daughter of the sun god, Helios, into a commanding sorceress. Miller is in full command of the Greek tales that she spins into something utterly, brilliantly new. This is a book of magic of mortals, of myths and mysteries, that honors its ancient origins while being powerfully of our time.
Written by: Meaghan O'Connell
Published on: April 10
According to one school of thought, a writer must have lived something remarkable to warrant writing a memoir; according to another, great writing elevates the mundane into worthy material. In And Now We Have Everything, Meaghan O'Connell satisfies both camps at once, writing beautifully, thoughtfully, and honestly about the commonest thing in the world -- pregnancy and childbirth -- while clearly showing that the experience, for all its familiarity, is extraordinary, too. And this isn't "extraordinary" in the miracle-of-birth way -- O'Connell's experience was, in many ways, harrowing, from her traumatic 40-hour labor to a first year of motherhood wracked with anxiety and emotional pain. So it's even more remarkable -- and a further testament to O'Connell's skill -- that in the end this is a kind of a love story, with O'Connell's son, with her husband, and with the woman and mother O'Connell discovers she can be, or always was.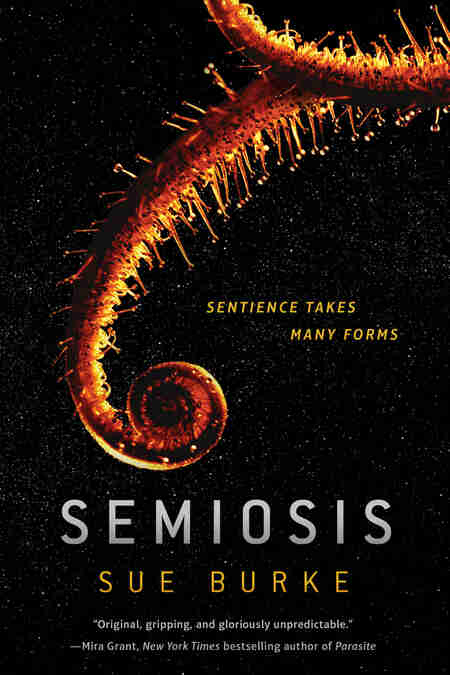 Written by: Sue Burke
Publish date: February 6
Why it's worth reading: What if a clutch of human colonists landed on an alien planet and discovered that it was home to sentient plants? In Semiosis, an amazingly assured debut novel, Sue Burke takes this simple concept to soaring heights. Sentient plants seem like both a stretch of imagination and paltry grist for drama, but Burke's inventiveness and sensitivity make this a not only plausible but utterly gripping book. In scenes spread across a century, Burke writes deeply believable characters -- young and old, men and women, and life beyond that, too -- and paints her human society and alien ecosystem with equally deft brushstrokes. This is up there with Ursula K. Le Guin: science fiction at its most fascinating and most humane.
Written by: Danielle Lazarin
Publish date: February 6
Why it's worth reading: There are 16 stories in this book's 237 pages; together, they leave you with a sense of crystalline fragments, sharp-edged shards of stories and experiences that paint a fractured picture of life as a woman and a girl. There are stories of friendship, loving and barbed, of the tender violence of familial love, and of the freedom and pain of loneliness. There's a little bit of romance, too, but at the center are always Lazarin's vibrant, peculiar, brilliant girls and women navigating getting what they want in the world. This is a powerful and tender collection. (Please read it even if you're not a woman. Come on.)
Written by: Tayari Jones (Silver Sparrow, The Untelling, Leaving Atlanta)
Publish date: February 6
Why it's worth reading: Oprah's Book Club sticker is a powerful imprimatur: it promises both literary excellence and cultural relevance. An American Marriage delivers on both. It's the story of a young black couple, Roy and Celeste, who feel the lucky promise of their lives stretching ahead of them. But early in their marriage, Roy is falsely convicted of a crime, and his years in prison -- and then sudden release -- bring irrevocable change to their lives and their marriage. Oprah said of the novel, "It's a love story that also has a huge layer of suspense. And it's also so current and so really now that I could not put it down." Coupled with that suspense are heartbreaking empathy and a sharp look at America, on a powerfully intimate scale.
Written by: Leslie Jamison (The Empathy Exams, The Gin Closet)
Publish date: April 3
If you loved Leslie Jamison's break-out hit essay collection, The Empathy Exams, let me say: this is even better. If you didn't love that first book, or haven't heard of Jamison before, let me say: this book is fucking amazing. Part memoir of Jamison's alcoholism and recovery, part critical inquiry into the myth of the addict-genius artist, part cultural history of addiction treatment in America, this is a beautiful behemoth of a book, 544 pages that absolutely fly by. Jamison is a notably lyrical writer, but what really shines is her curious, generous, sensitive mind, as she reframes stories we think we know -- John Cheever, Amy Winehouse, the War on Drugs itself -- and shines a light on new ones. In bringing together the voices of great artists, everyman alcoholics, and Jamison's own past, she replicates the story-sharing of an AA meeting. It's a rich and powerful chorus.
Sign up here for our daily Thrillist email and subscribe here for our YouTube channel to get your fix of the best in food/drink/fun.