The Best Old Movies That We Saw This Year
Pathé
Pathé
There's always a discovery to be made. As much as we love naming the best movies of the year or the best movies streaming on Netflix, we also love to dig further into the past. With the advent of streaming platforms like FilmStruck and Kanopy -- in addition to reliable resources like DVD rentals, public libraries, and repertory theaters -- the present moment offers a wide range of options to movie-lovers looking to brush up on a previously unfamiliar chapter of film history.
Looking to get into film noir? The French New Wave? Jimmy Stewart movies? We've got you covered with this list of all the new (old) movies that we're discovering for the first time this year.
Anatomy of a Murder (1959)
Cast: James Stewart, Lee Remick, Ben Gazzara
Director: Otto Preminger
Why it's great: Network TV dramas have trained us to expect certain conventions when we get in the courtroom: The judge bangs a gavel, the attorney makes a big speech, the witnesses tear up under pressure on the stand, and the case gets solved by the end of the hour when Dick Wolf's name pops up on screen. While it's true that much of the DNA of your favorite true crime stories can be traced back to Preminger groundbreaking legal drama, which remains a favorite of actual lawyers for its accuracy and attention to detail, the film itself, which chronicles a murder trial in Michigan, is perhaps more jarring to watch now for how it deviates from the Grisham norms of today. The action unfolds slowly, stretching out over two and a half hours. The actual case is shot through with ambiguity. Stewart's attorney Paul Biegler is neither a cynical hack nor a wide-eyed idealist. Instead of holding your hand or arguing a side, Preminger's clinical, studied approach draws you into the process and demands your attention. He puts you in the room and lets you draw your own conclusions.
Where to watch it: Rent on Amazon, iTunes, and YouTube (Watch the trailer)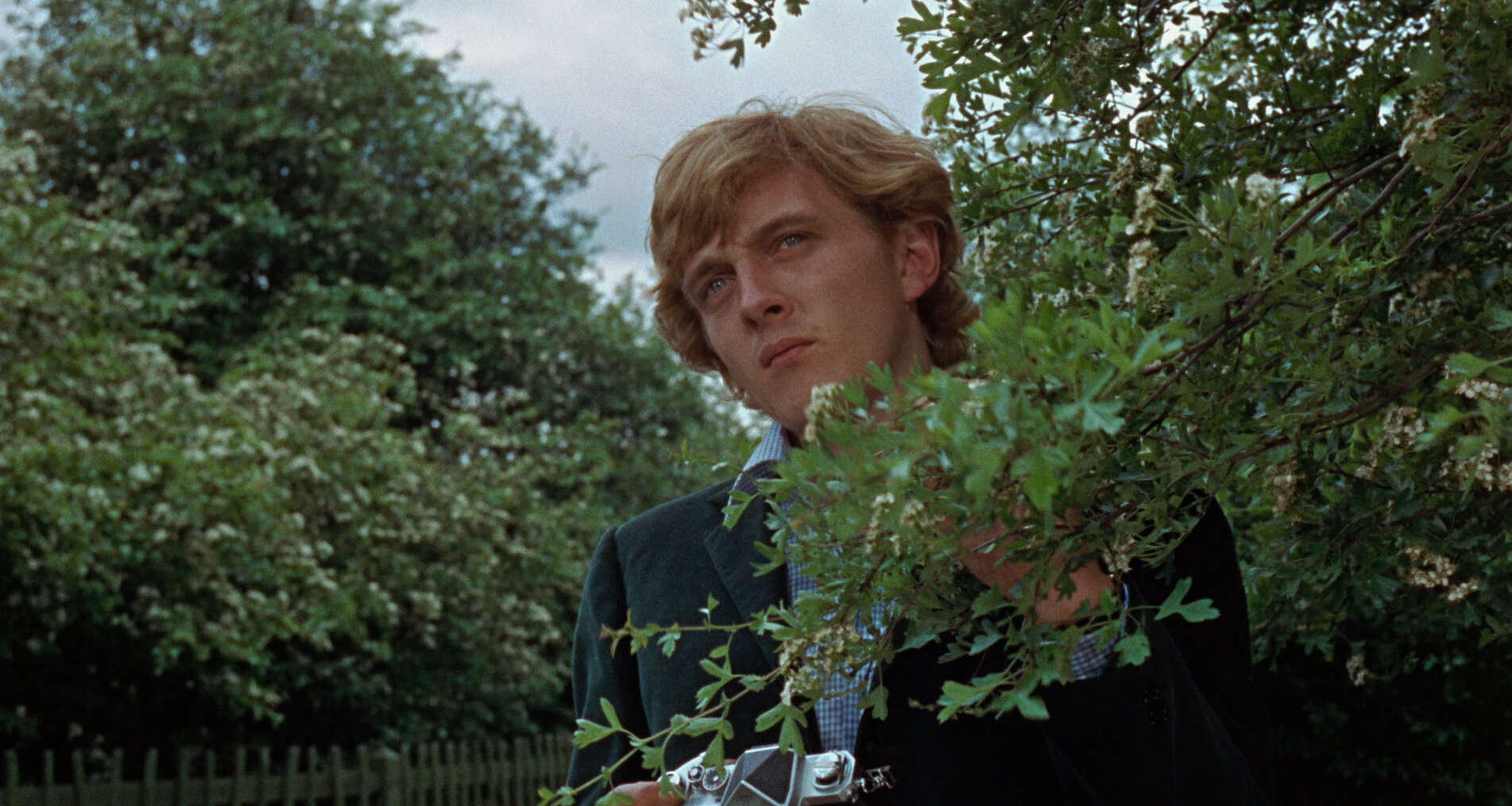 Blow-Up (1966)
Cast: David Hemmings, Vanessa Redgrave, Sarah Miles, Peter Bowles
Director: Michelangelo Antonioni (L'avventura)
Why it's great: Antonioni's first English-language film is a thriller soaked in 1960s counterculture that still questions everything about the intoxicating effect of pop's commercialization. Fashion photographer Thomas (Hemmings) is a swingin' artist type (perfectly parodied 30 years later by Austin Powers) who shoots and parties and beds his models then goes back to shooting the next day. The lifestyle's so wild that he grows exhausted, and on a retreat to the park, he photographs a quibbling couple just for the thrill. But his photos reveal a third person: an assailant. Hitchcockian in its moves, Blow-Up is less about the mystery than the mood, a psychedelic cloud that entraps Thomas as he tries to make sense of his discovery, and of his life.
Where to see it right now: Stream on FilmStruck; rent on iTunes, Amazon, Vudu, and YouTube (watch the trailer)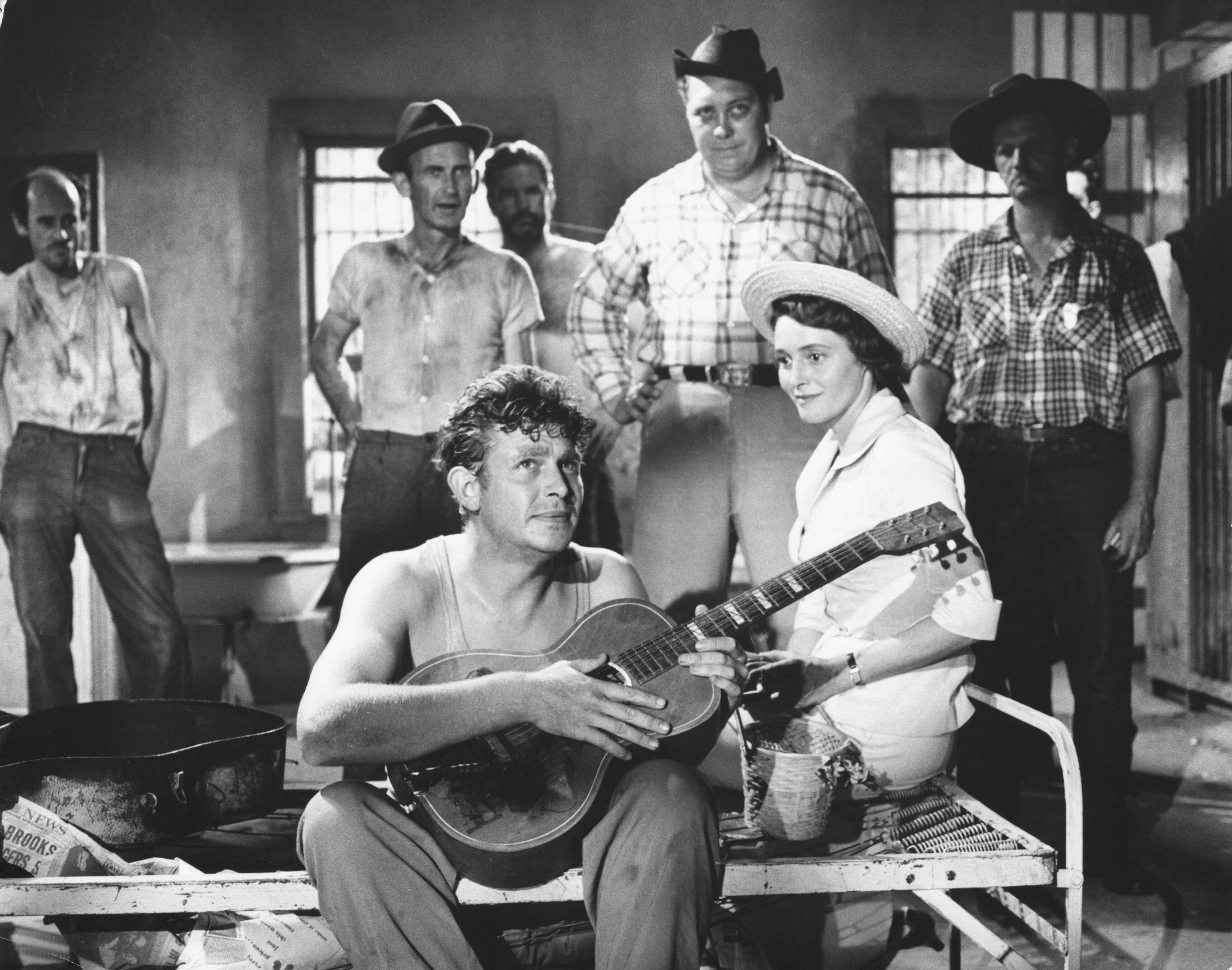 A Face in the Crowd (1957)
Cast: Andy Griffith, Patricia Neal, Anthony Franciosa, Walter Matthau
Director: Elia Kazan (On the Waterfront)
Why it's great: This subversive drama may ring eerily familiar today: Griffith, in his first film role, stars as Larry "Lonesome" Rhodes, a loud-mouthed drifter whose blunt opinions and folksy charisma catapult him from a jail cell to TV stardom to the "big time" in New York City, where corporate fascism poisons his soul. A Face in the Crowd isn't a moral judgment of you, Arkansans. In fact, the story of soapbox greed celebrates the personality of our nation's nooks and crannies, and warns us how Southern charm can be weaponized against the people who respect it the most. The brilliant Neal and Matthau costar as Lonesome Rhodes' close confidantes, who become the audience's proxies as they realize: You can take the boy out of Arkansas, and you can take the Arkansas out of the boy.
Where to see it right now: Stream on FilmStruck; rent on iTunes, Amazon, and YouTube
La Cérémonie (1995)
Cast: Sandrine Bonnaire, Isabelle Huppert, Jacqueline Bisset, Jean-Pierre Cassel
Director: Claude Chabrol (Le Boucher)
Why it's great: A key player of the French New Wave and a Hitchcock devotee, Chabrol is essentially his country's thriller laureate -- yet La Cérémonie is among his most unexpected, pulse-racing efforts. Sophie (Sandrine Bonnaire) is the new maid for the Lelièvres, a wealthy, picturesque family that dines on mussels and ends evenings listening to Mozart operas. And while she robotically cleans house and prepares meals, she's impressionable; Sophie becomes hooked on TV junk food. She's illiterate, and flailing. And at a strained moment, she befriends the village's black sheep, Jeanne (Isabelle Huppert), who convinces her the family has her all but enslaved. The passive-aggressive class war eventually erupts into something more literal, but Chabrol restrains every revelation -- you will not see the ending coming, despite being totally inevitable.
Where to see it right now: Stream on FilmStruck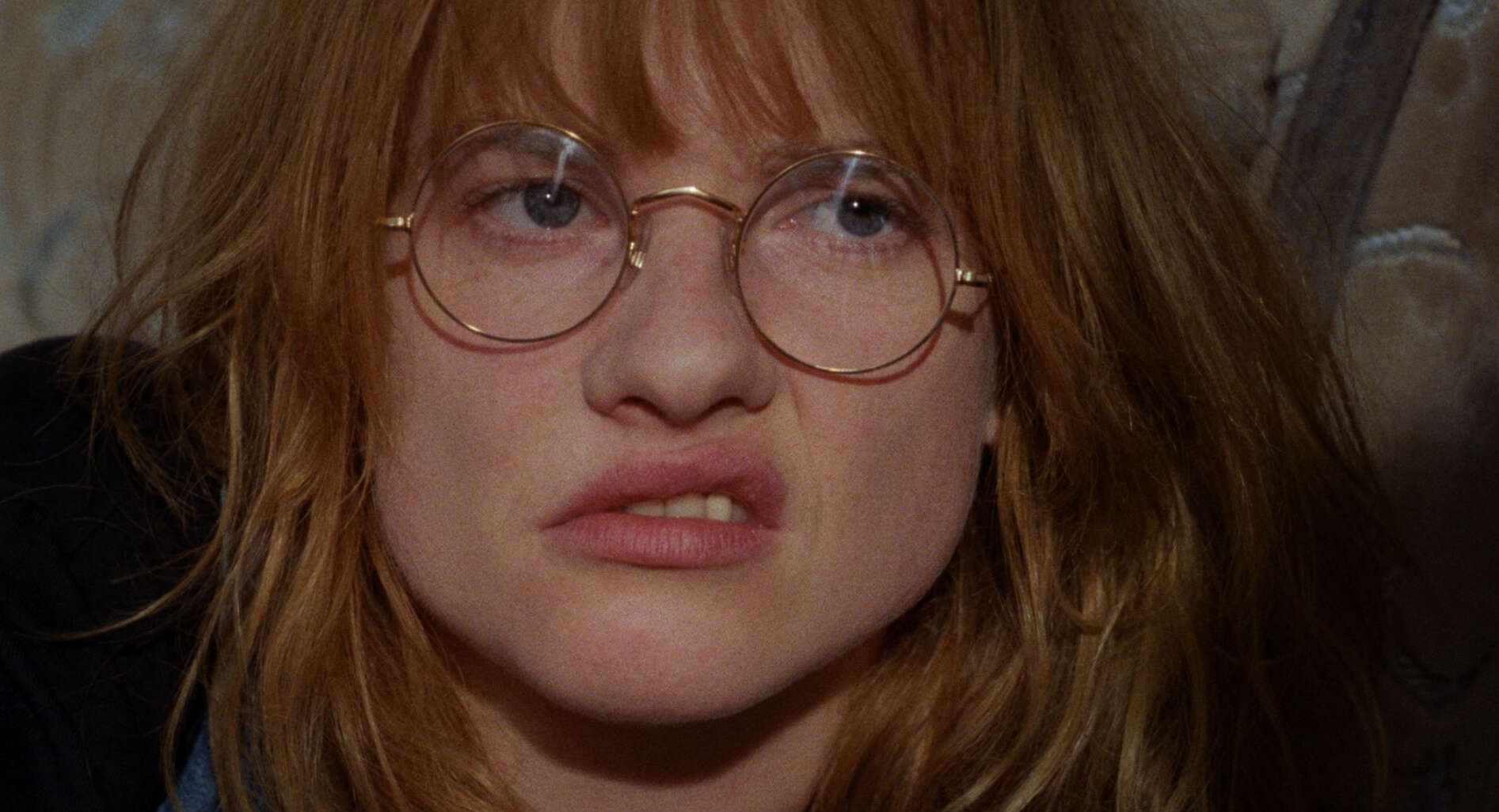 Life Is Sweet (1990)
Cast: Alison Steadman, Jim Broadbent, Claire Skinner, Jane Horrocks
Director: Mike Leigh (Mr. Turner)
Why it's great: Before shooting his films, Mike Leigh spends weeks talking to his cast, and watching them improvise scenes in character. From that primordial thespian soup come his scripts, known for worn-in details and grounded drama. Life Is Sweet presents an even thinner slice of life than the rest of Leigh's work, tracking a few days in the lives of a working-class London family. The family's patriarch, Andy (Broadbent), is a caterer who gambles his family's money on a broken-down food truck; love keeps his wife, Wendy (Steadman), around, though sensibility and smarts keep her questioning everything (and saving the day); their twin 20-something daughters are diametrically opposed: mumbly Natalie (Skinner) works as a plumber and Nicola is a wailing, chocolate-addict who's too busy entertaining sex fetishes to pursue her Communist agenda. In orbit is Aubrey, (Timothy Spall), a family friend who's about to open a restaurant, despite possibly being the worst chef of all time. Leigh's tragic sitcom feels like a scrapbook, clipped, and pasted together from the smallest, most important moments in an unremarkable family's life. Its tiniest moments will knock you out.
Where to see it right now: Stream on FilmStruck (watch the trailer)
A Man Escaped (1956)
Cast: François Leterrier, Charles Le Clainche
Director: Robert Bresson
Why it's great: Prison escape movies don't come less high-concept than Robert Bresson's 1956 drama, which follows a member of the French Resistance (Leterrier) captured by occupying Germans during World War II. There's no warring gangs the protagonist must battle, no quippy sidekicks, and no motorcycle rides to freedom. As many have pointed out, the title itself is a spoiler -- we know he's going to get out at some point -- so the movie becomes a question about "how" the escape will happen. It turns out to be an invigorating question: We watch Leterrier turn mundane items like a safety pin, a spoon, and his bedding into tools of survival. (In another era, he would make a great YouTube tutorial instructor.) It's a portrait of resourcefulness in the face of annihilation. It's not surprising that the filmmaker behind the equally stripped-down procedural Pickpocket would construct a movie using the same granular approach. What remains stunning is how significant each of those small actions begins to feel as the film builds to its moving finale.
Where to watch it: Stream on FilmStruck; Rent on Amazon, iTunes, and YouTube (Watch the trailer.)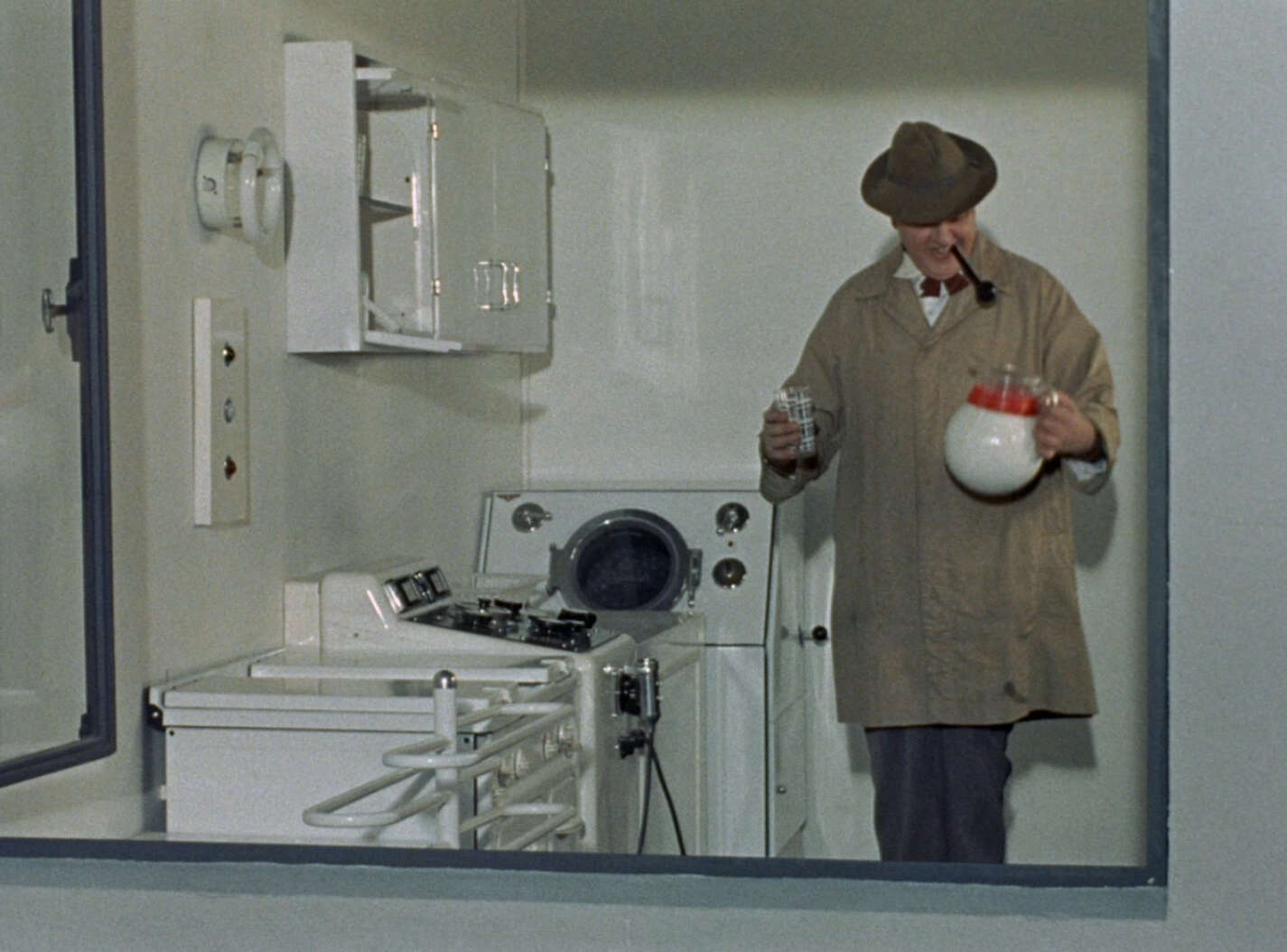 Mon Oncle (1958)
Cast: Jacques Tati, Jean-Pierre Zola, Adrienne Servantie, Alain Bécourt
Director: Jacques Tati (The Big Day)
Why it's great: Tati's silent "Monsieur Hulot," a gangly, pipe-smoking, overcoat-wearing observer who's always a few steps behind the modern world, appeared in four feature films (plus a cameo in François Truffaut's Bed & Board) and turned the writer-director-actor into the Charlie Chaplin of the 1950s and '60s. Playtime is Tati's masterpiece, a high-art exercise in wackiness set against a steely, mundane metropolis, but Mon Oncle is the perfect introduction to M. Hulot, a smaller, sillier satire that plops the silent luddite into a consumer hell of post-modern home gadgetry. In the movie, Hulot is the uncle of Gérard, a young lad growing up with parents obsessed with goofy, high-tech contraptions that flaunt their wealth. Hulot and Gérard take pleasure in pranking the technocrats, but soon the boy's cultural guardian finds himself under fire for not having a job, not having a wife, and not living the life he's supposed to live. Hulot squirms, and Tati wrings comedy out of every gesture.
Where to see it right now: Stream on FilmStruck; rent on iTunes and Amazon (watch the trailer)
Rififi (1955)
Cast: Jean Servais, Carl Möhner, Robert Manuel, Jules Dassin
Director: Jules Dassin (Topkapi)
Why it's great: After being run out of Hollywood during the McCarthy blacklist era, director Jules Dassin relocated to France and flipped the bird to the United States by making one the great heist pictures. Rififi starts like Ocean's 11 and ends like The Departed: fresh out of a stint in the slammer, and furious that his girlfriend is now shacked up with gangster/nightclub-owner Pierre Grutter, professional thief Tony (Servais) joins his old cohorts to crack the safe of a famed French jeweler as a way of bouncing back. The heist is a lengthy, exhilarating, near-silent sequence that outdoes every modern riff; the fallout of Tony's plot is a bloody revenge saga where everyone loses -- except the viewer. With crisp black-and-white photography and a score by Georges Auric that sounds like film noir's answer to Wagner's Die Walküre, Rififi is a must for any crime-movie completist.
Where to see it right now: Stream on FilmStruck (watch the trailer)
5 Against the House (1955)
Cast: Kim Novak, Guy Madison, Brian Keith
Director: Phil Karlson
Why it's great: There's a subgenre of crime movies where over-ambitious college boys become obsessed with committing an illegal act and getting away with it. Alfred Hitchcock's Rope, which was inspired by the real life Nathan Leopold and Richard Loeb murder, is probably the most famous example, but Phil Karlson's 5 Against the House provides a less sinister, more empathetic take on the concept. After four friends visit Harold's Club in Reno and witness a botched robbery attempt, the nerdiest member of the group (Kerwin Mathews) becomes convinced that they can pull off a daring heist without hurting anyone. His plan involves tricking his older friend Al (Madison) and Al's lounge singer girlfriend (Novak) into going along for the ride back to Nevada without explaining the plot. What makes Karlson's movie different than flashier casino movies like Ocean's 11 is the amount of time we spend getting to know these characters and fleshing out their psychological hang-ups. When they finally roll the dice and the "perfect" plan inevitably falls apart, the tension is almost unbearable.
Where to watch it: Rent it on DVD
Sign up here for our daily Thrillist email and subscribe here for our YouTube channel to get your fix of the best in food/drink/fun.