Each week, a new TV series airs on a cable network or streaming service, vying for your attention in a crowded market. Many new shows are great. Many are not. But occasionally it's nice to put free-time gambling aside and indulge in an old reliable. That's why platforms like Hulu and Amazon continue to invest big bucks in back catalogues that'll keep you binging for at least a month. Here are five new shows we wholeheartedly recommend for some low-impact viewing.
Recommended Video
The Best New Shows and Movies on Netflix This February
Living Single (1993-1998)
If you've burnt through Friends reruns more times than you can count, kindly turn your attention to Living Single, a gem of the sit-around-and-banter sitcom genre. The show, about four career women (Queen Latifah, Kim Coles, Kim Fields, Erika Alexander) and their two dude neighbors (T.C. Carson and John Henton) making it as singles in Brooklyn, ditches the family angle of The Cosby Show or Full House, lacks the snark of Seinfeld, and holds back on the mania of Will & Grace, striving to mirror the ups and downs of everyday life and the comfort of close friends. Latifah is the heart of the show, dropping wisdom and sass as a hustling reporter might, though the stories serve the entire group. Few sitcoms could tackle topics like breast reduction and depression-level self-worth and still keep the audience laughing.
ER (Hulu)
Created by Jurassic Park author Michael Crichton, this medical drama survived for 15 seasons thanks to a constant, high-risk pulse. The first episode sets the course for the other 330: a staff of emergency room residents -- the dream team being the original line-up of Anthony Edwards, Sherry Stringfield, George Clooney, Julianna Margulies, Noah Wyle, and no-bullshit Eriq La Salle -- juggle one too many cases (head trauma! Alcohol poisoning! Cardiac arrest!) while remembering they haves lives outside the operating room. Patenting the gliding-camera, walk-and-talk (which head writer John Wells would steal for The West Wing), ER looks and sounds like a movie, with medical crises that, unlike most sensational medical shows today, still feels palpable.  
ALF (Amazon Prime)
Riding the success of The Muppet Show, Jim Henson urged his collaborators to check out puppeteer Paul Fusco and his otherworldly costar. The introduction catapulted the furry, brown alien Gordon Shumway -- better known as ALF -- to TV stardom. ALF doesn't reinvent the sitcom wheel, but the ingenuity it took to throw a puppet into the same kind of wacky, everyday hijinks Alex P. Keaton might find himself in is an art that holds up today.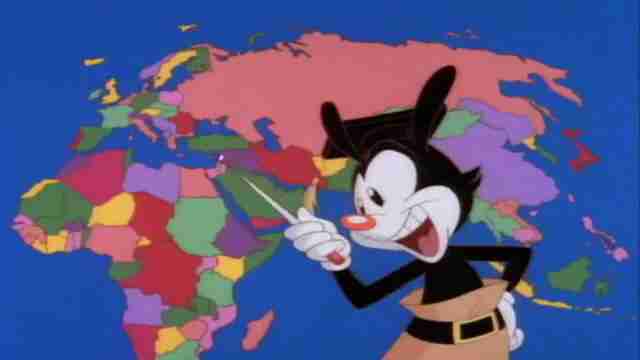 Animaniacs (Hulu)
Hulu recently announced the revival of this '90s animated variety series, the brainchild of executive producer Steven Spielberg. Yes, the man behind Schindler's List collaborated with top cartoonists to conceive Wakko, Yakko, and Dot, spastic creations locked in the Warner Bros. water tower until... they were not. While the trio's educational songs are revered today (see: "Yakko's World") and Pinky & the Brain arguably transcended the flagship show, it's the odder segments that really made Animaniacs stick in the minds of millennials. Watch any of the "Good Idea/Bad Idea" segments for a taste of just how dark this show could get.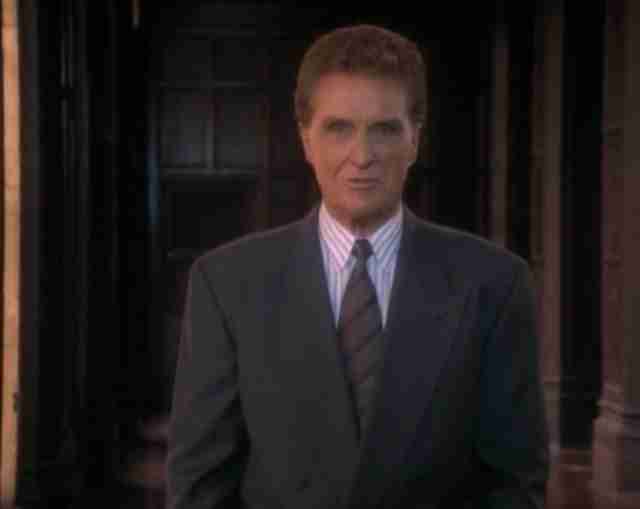 Unsolved Mysteries (Amazon Prime)
UFO abductions, government conspiracies, missing children who disappeared through portals in their bedroom closets -- the Robert Stack-hosted paranormal investigation series had it all, complete with recreations that often starred the actual victims. X-Files was able to spin formidable drama out of the weird and terrifying corners of our world, but Unsolved Mysteries settled for asking the questions and letting our imaginations run wild. The truth WAS out there... because the real-life mysteries hadn't been solved.
Sign up here for our daily Thrillist email and subscribe here for our YouTube channel to get your fix of the best in food/drink/fun.