If you're looking for a funny movie to give you a few laughs when you're spending a night in, Netflix is an oasis, offering a wide range of comedy classics and new releases. Whether you're a rom-com fan or tend toward frat-house humor, these are the best comedies on Netflix to put a smile on your face.
Recommended Video
Here's Every Oscar Nominee, From Worst to Best
Best in Show (2000)
Christopher Guest and Eugene Levy's mockumentary tracks overbearing dog owners on their journey to the ultimate pet show, and the characters are as absurd as the puppies are cute. Prepare to laugh out loud for 90 minutes straight as you watch Harlan Pepper's (Guest) ventriloquist act, preppy couple Hamilton and Meg Swan (Parker Posey and Michael Hitchcock) bond over J.Crew, Gerry Fleck (Levy) walk the dog with two left feet, and most of all, when commentator Buck Laughlin (Fred Willard) says literally anything.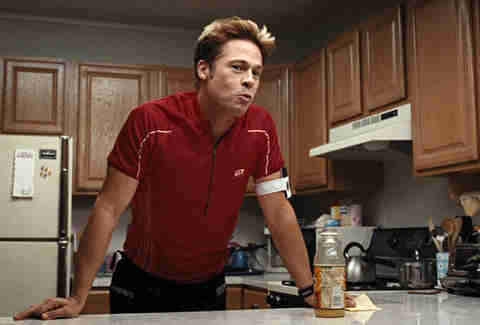 Burn After Reading (2008)
The Coens followed up their No Country for Old Men Best Picture win at the Oscars by turning sharply back to comedy. Burn After Reading is absurd and acerbic, a political hoopla revolving around a prized MacGuffin -- a CD containing government secrets! -- that isn't a MacGuffin at all. A gaggle of "serious" actors, most notably Brad Pitt, Tilda Swinton, John Malkovich, and Coen stalwarts Frances McDormand and George Clooney, shoot for the stratosphere as they weave through the mad, mad, mad, mad world of Washington, DC. And because this is a Coen brothers movie, blood spills freely as everyone from personal trainers to CIA spies sink deeper and deeper into confusion. An ode to empowered idiocy, complete with a dildo chair.
Don't Be a Menace to South Central While Drinking Your Juice in the Hood (1996)
You have to be really high to get through a lot of the Wayans family's recent output -- seriously, stay away from the CGI-filled Little Man -- but their early material has enough satirical potency to work without herbal assistance. Don't Be a Menace is a broad spoof of black coming-of-age movies from the '90s, like Boyz N the Hood, Menace II Society, and Above the Rim, and like most Wayans films, it's an incredibly efficient gag-delivery system. While not as consistently funny or clever as Keenan Ivory Wayans' brilliant send-up of the blaxploitation genre, I'm Gonna Git You Sucka, Don't Be a Menace has enough juice to make its 90-minute runtime fly by.
Drinking Buddies (2013)
This understated romantic comedy from mumblecore master Joe Swanberg centers on the intimate relationship between hard-drinking brewery colleagues Jake Johnson and Olivia Wilde, who both also happen to be dating other people (Anna Kendrick and Ron Livingston, respectively). The two relationships get progressively entangled over the course of the film. Although Drinking Buddies starts out looking like a traditional rom-com, Swanberg quickly subverts viewer expectations, resulting in a film that is romantic but surprisingly devoid of sap, funny without falling back on cheap gags. This is a movie that moves along in small moments: a lingering glance, an awkward silence, a stolen kiss. A crisp, refreshing little film.
Hot Fuzz (2007)
Shaun of the Dead spoofers Edgar Wright and Simon Pegg set their sights on bumbling police officers trying to solve a murder in a small English town. The duo watched countless buddy-cop flicks to fully satirize the genre, and it paid off, with laughably bad chase sequences and uproarious slapstick gags. They prove how much fun action movies can be when they lighten up a little (OK, a lot). Remember: it's not murder, it's ketchup.
The Life Aquatic With Steve Zissou (2004)
Wes Anderson's Jacques Cousteau send-up features the director doing Wes Anderson-y things, Bill Murray doing Bill Murray-y things, a killer supporting cast, and a soundtrack of David Bowie covers sung in Portuguese. What more do you need?
Masterminds (2016)
This long-delayed heist farce from director Jared Hess (Napoleon Dynamite) finally came out... and critics didn't go for it. But Masterminds is must-see for fans of Kate McKinnon, Kristen Wiig, and Zach Galifianakis, filled with no shortage of surreality and so-dumb-it's-fun humor to offset the unfortunate tale of David Ghantt, idiot bank supervisor. In other words: Come for the robbery antics, stay for the bizarre turns, like these insane engagement pics.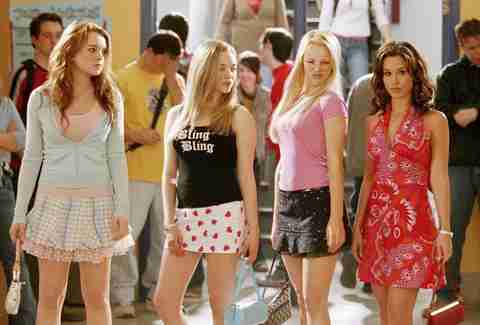 Mean Girls (2004)
Back in 2004, Lindsay Lohan was a tween icon and Tina Fey was that lady from "Weekend Update." Fey's feature-writing debut set the tone for smart teen comedy to come, giving us a Burn Book's worth of uproarious quotes and alerting the world to Rachel McAdams' talent in the process. Watch this instead of trying to lose three pounds.
Moonrise Kingdom (2012)
This living storybook reworks Wes Anderson's subdued sense of humor for a YA crowd. When two teenagers go on the lam during a record-setting hurricane, the capricious adults spin in circles while romance blossoms. Anderson enhances this cheeky love story with his visual stamp, ensuring that even book covers and music cues inspire laughter.
Sausage Party (2016)
With a worldwide box office haul of over $140 million, this gross-out food pun epic made history by becoming the highest grossing R-rated animated film of all time. (Suck it, Waking Life.) Unsurprisingly, star and co-writer Seth Rogen's movie racked up those impressive numbers by sticking closely to the Pixar playbook, flipping the central concept of Toy Story into a filthy culinary bonanza. Instead of Buzz and Woody, we follow the plight of titular sausage Frank (Rogen) as he attempts to woo hot dog bun Brenda (Kristen Wiig) and lead a revolt on behalf of his fellow supermarket products. Though the film gets incredibly dirty -- the climactic orgy scene can't be unseen -- the story has a wholesome heart and a humanistic message. Like the family-friendly films on this list, it uses animation to enrich the imagination, tickle the funnybone, and enhance the mind. There's just more dick jokes here. So many more.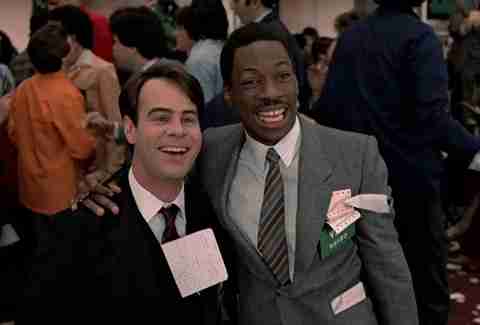 Trading Places (1983)
Is this secretly Eddie Murphy's funniest movie? Prepare to question everything after you watch Murphy team up with Dan Aykroyd in this comedy about Wall Street's most conniving one-percenters, Philadelphia's economic culture clash, and getting even with insider trading. It sounds heady, but the duo's physical comedy prowess can't be matched.
Tropic Thunder (2008)
Ben Stiller conceived of the basic idea for this movie while working as a minor performer in 1987's Empire of the Sun, and apparently lampooning Hollywood egos was still just as relevant 20 years later. With some pushing-the-limits jokes (see: Stiller's fictional Simple Jack movie, Robert Downey, Jr. wearing blackface the entirety of the film), Tropic Thunder manages to shed light on Hollywood's endemic insanity while still managing to be funny. Bonus points for Tom Cruise's bald, bespectacled cameo as a maniacal producer. 
Sign up here for our daily Thrillist email, and get your fix of the best in food/drink/fun.