The Absolute Funniest Comedies on Netflix
Have a laugh.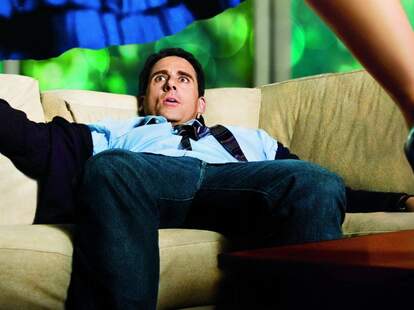 If you're looking for a funny movie to give you a few laughs when you're spending a night in, Netflix is an oasis, offering a wide range of comedy classics and new releases. Whether you're a rom-com fan or tend toward frat-house humor, these are the best comedies on Netflix to put a smile on your face.
Doane Gregory/Netflix
Always Be My Maybe (2019)
One of the best entries in Netflix's ongoing attempt to
dominate the romantic comedy genre
,
Always Be My Maybe
pairs friends Ali Wong and Randall Park as Sasha and Marcus, pals from childhood who drifted apart after an awkward moment in their teens. (It involves the loss of virginity, a terrible car, and repressed emotions.) Sasha went on to be a successful chef, while Marcus was content living with his dad, playing in a band, and being a chill stoner. They're reunited when she moves back to the Bay Area, and their chemistry flares back up. Of course, it's not an easy path to romance, and one detour involves
Keanu Reeves playing a keyed-up, obnoxious version of himself
. It's worth watching just for the Keanu of it all, but Wong and Randall's ability to bounce off one another is just as charming.
Sony Pictures Releasing
Can't Hardly Wait (1998)
Part of the joy of watching certain teen comedies years after they came out is seeing now-famous actors in goofy early roles. Sean Penn's Spicoli in
Fast Times at Ridgemont High
is probably the best example of this, but graduation party classic
Can't Hardly Wait
did a great job of assembling some random young actors who've gone on to do many other things—including, most notably, Lauren Ambrose—and letting them charm you through the expected beats of a graduation party movie. Just let it take you to
paradise city
.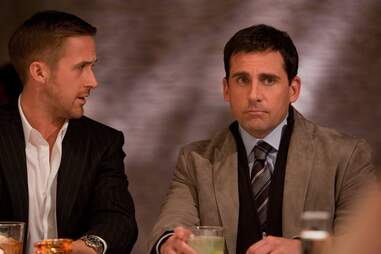 Warner Bros. Pictures
Crazy, Stupid, Love. (2011)
Many of us could probably learn a thing or two about romance and seduction from the ultra-charming Ryan Gosling. Steve Carell takes his advice (to some success) in this lovable comedy about a middle-aged man, separated from his wife (Julianne Moore), trying to get his game back with the help of a young playboy (Gosling). It's the interconnected kind of rom-com that actually works, largely because of the all-star cast and the transfixing chemistry between Gosling and frequent co-star Emma Stone. The movie may ultimately have more heart than it does sex appeal (although, Gosling's Dirty Dancing-inspired trick to get girls into bed is interesting), but even as it proves how tough love can be, it's an easy flick to fall for.
eOne Media
Death of Stalin (2018)
The verbose, scatological insult comedy of Armando Iannucci (creator of HBO's Veep) somehow fits the backroom dealing of 1950s Soviet Union like a snug fur hat. When Stalin dies in the middle of the night, his middling underlings—including Nikita Khrushchev (Steve Buscemi), Georgy Malenkov (Jeffrey Tambor), and Vyacheslav Molotov (Michael Palin)—are left with organizing his state funeral and scurrying to consolidate power. The put-downs are as riotously funny as you'd expect—"You smell like rendered horse, you burning asshole!" deserves a ceremonial medal—but the silly physical comedy, particularly in the early scenes where the men discover Stalin's corpse, is even better. Iannucci remains a master of finding humor in the bleakest scenarios imaginable, exposing the petty human foibles behind history's greatest horrors.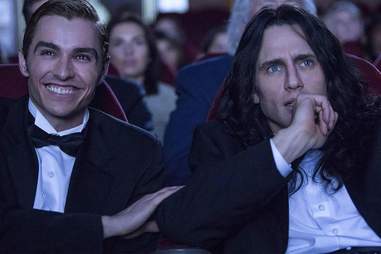 A24
The Disaster Artist (2017)
There are no half-measures with Tommy Wiseau, the failed actor/secret millionaire behind the notoriously awful cult drama The Room, and there are no half-measures in The Disaster Artist, James Franco's dramatic telling of the film's bizarre backstory. Franco goes full Daniel-Day-Lewis to become Wiseau, who latched onto his young, acting classmate Greg Sestero (Dave Franco) and drove them both to the hell of inert, overproduced, melodramatic movie-making. The arc of this movie is jaw-dropping: When Franco's Wiseau rolls up to LA for the first time, he unloads motivational-poster wisdom; when he arrives on The Room set for Day 1, he mutates into a hybrid of masochistic Hitchcock and coked-out Ozzy Osbourne; after his fallout with Greg, Wiseau takes on the mannerisms of a 6-year-old. Most of the time we're laughing (maybe too much, to be honest). But true to Franco, who exists on the fringes of mainstream (and has come under fire over allegations of sexual misconduct), his take on Wiseau is a stark lampoon that defies every imaginable convention. "YOU ARE TEARING ME APART, LISA!" has never felt so... terrifying.
François Duhamel/Netflix
Dolemite Is My Name (2019)
Eddie Murphy waited for years to get
this movie
about comedian and blaxploitation star Rudy Ray Moore made, and you can feel his joy in finally getting to play this role every second he's on screen. The film, directed by
Hustle & Flow'
s Craig Brewer, charts how Moore rose from record store employee, to successful underground comedian, to making his now-cult classic feature
Dolemite
by sheer force of passion. It's thrilling (and hilarious) to watch Murphy adopt Moore's Dolemite persona, a swaggering pimp, but it's just as satisfying to see the former
SNL
star capture his character at his lowest points. He's surrounded by an ensemble that matches his infectious energy.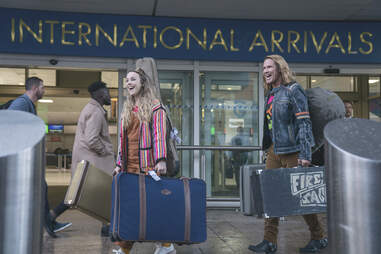 Aidan Monaghan/Netflix
Eurovision Song Contest: The Story of Fire Saga
Even if you aren't already invested in the cult of
Eurovision
, the singing competition that keeps a huge swath of the world rapt every year, you'll probably be charmed by
Eurovision
, Will Ferrell's ode to the bizarre annual event. Ferrell stars alongside Rachel McAdams as Lars Erickssong and Sigrit Ericksdottir, an Icelandic duo that make up the band Fire Saga. These goofy musicians land a spot in Eurovision (with the help of some elves) and go on a wild and sweet adventure. Playing like
Talladega Nights
meets
Billy Elliot
, it's an absolute joy, and the music is great. (Play
Jaja Ding Dong
!)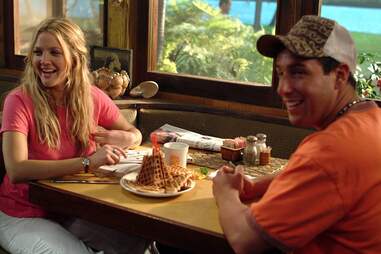 Sony Pictures Releasing
50 First Dates (2004)
Ever since 1998's The Wedding Singer, we all pretty much knew that Adam Sandler and Drew Barrymore were a match made in cinematic heaven. 50 First Dates is about a woman with amnesia who wakes up every morning thinking that it's October 13—the day she lost her memory in a horrific car accident. Maybe it was because of Barrymore and Sandler's on-screen chemistry or just because 50 First Dates is actually that hilarious, but the film quickly became a fan favorite following its 2004 release for good reason.
Universal Pictures
Hail, Caesar! (2016)
The Coen brothers' 1950s Hollywood period piece might sound too good to be true, as it has Tilda Swinton pulling double duty as identical twins and rivaling gossip columnists; George Clooney getting kidnapped in ancient Roman garb; Scarlett Johansson enjoying a Busby Berkeley moment; Jonah Hill flexing his very strong forearms; Channing Tatum singing and dancing; and Alden Ehrenreich stealing the spotlight in goofy fashion. But it really offers a delicious swirl of genres and stories, with a little something for every kind of viewer to enjoy.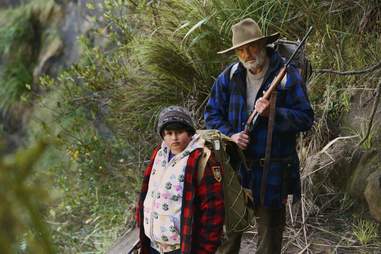 Piki Films/Madmen Entertainment
Hunt for the Wilderpeople (2016)
This New Zealand backwoods adventure roughs up every single coming-of-age cliché. Julian Dennison's Ricky is an absent-minded, hip-hop-obsessed, rebellious orphan. His grizzled foster father Hec (Sam Neill) would like nothing more than to ship the little [expletive] back to government care. When the two find themselves stranded in the woods, mistaken for on-the-lam criminals, they decide to own it. Wilderpeople is a generous genre blend, with director Taika Waititi (Thor: Ragnarok, What We Do in the Shadows) finding cheeky jokes in the duo's perilous journey. Backed by a synthy, horror-esque score and lush backdrops in the Kiwi bush, Wilderpeople is a wonderful, transportive comedy with a tenderness for its main characters.
A24
Lady Bird (2017)
The dizzying, frustrating, exhilarating rite of passage that is senior year of high school is the focus of actress Greta Gerwig's first directorial effort, the story of girl named Lady Bird (her given name, in that "it's given to me, by me") who rebels against everyday Sacramento, California life to obtain whatever it is "freedom" turns out to be. Laurie Metcalf is an understated powerhouse as Lady Bird's mother, a constant source of contention who doggedly pushes her daughter to be successful in the face of the family's dwindling economic resources. It's a tragic note in total complement to Gerwig's hysterical love letter to home, high school, and the history of ourselves.
EMI Films
Monty Python and the Holy Grail (1975)
The legendary British comedy troupe took the legend of King Arthur and offered a characteristically irreverent take on it in their second feature film. It's rare for comedy to hold up this well, but the timelessness of lines like, "I fart in your general direction!" "It's just a flesh wound," and "Run away!" makes this a movie worth watching again and again.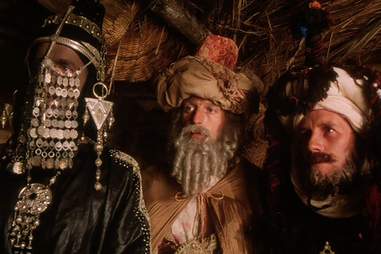 Orion Pictures/Warner Bros. Pictures
Monty Python's Life of Brian (1979)
Your parents may have tried to anoint you into watching good comedy by showing you Monty Python and the Holy Grail as a kid, but the much more adult Life of Brian might be even funnier. The British group made a divine, (un)holy movie with this one, following Brian of Nazareth, some guy who was also born on Christmas night, just next door to Jesus, and has to spend his life being mistaken for the messiah. From these masters of satire, it's equal parts slapstick and intelligent, presenting a silly set up ripe for jokes, as well as criticism of the church.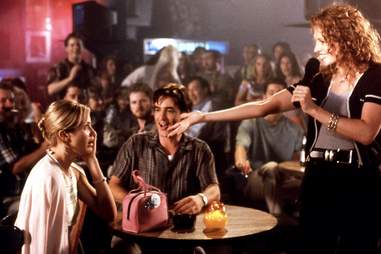 Tristar Pictures
My Best Friend's Wedding (1997)
In this upside-down version of a rom-com, the bitchy best friend trying to ruin the relationship of the happy couple is the star of the movie. One of the most triumphant scenes in all of film history is when Julia Roberts tries to humiliate Cameron Diaz by making her do
karaoke
(a moment those of us with terrible singing voices fear at our core), and instead, Diaz has the whole bar clapping and singing along. For the rest of the movie, we cheer for Diaz and the sadly boring Dermot Mulroney to live happily ever after, at first just to spite Roberts, and then because of how much their love for one another shines through.
Paramount Pictures
The Naked Gun (1988)
The short-lived Dragnet TV spoof Police Squad! found a second life as The Naked Gun action-comedy movie franchise, and the first installment goes all in on Airplane! co-star Leslie Nielsen's brand of straight-laced dementia. Trying to explain The Naked Gun only makes the stupid sound stupider, but keen viewers will find jokes on top of jokes on top of jokes. It's the kind of movie that can crack "nice beaver," then pass a stuffed beaver through the frame and actually get away with it. Nielsen has everything to do with it; his Frank Drebin continues the grand Inspector Clouseau tradition in oh-so-'80s style.
The Weinstein Company/Wallmark Films
Our Idiot Brother (2011)
Who doesn't love Paul Rudd? Nobody! It's impossible not to love the hilarious, endearing everyman who's been making us laugh in small and big roles alike in comedies since the '90s. He's at the heart of this offbeat movie, playing the titular idiotic brother, Ned. This one might not be as much of a lovable surprise if Rudd didn't lead the cast as his hippie dippy character who's out on his luck after being arrested for selling weed, but he does and he brings a certain charm as he couch surfs and shakes up the lives of his sisters (Zooey Deschanel, Elizabeth Banks, and Emily Mortimer). Seriously, Ned and this movie aren't so idiotic after all: You'll find yourself welcoming his enlightened teachings and sense of humor.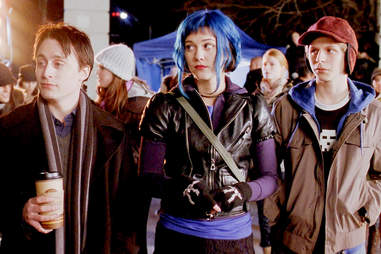 Universal Pictures
Scott Pilgrim vs. the World (2010)
Scott Pilgrim vs. the World isn't your average romantic comedy, with its comics-inspired ass kicking, super villainous ex-boyfriends, and not-so-great original garage band songs. While ridiculous, these oddities in a movie about a bass player (Michael Cera) on a quest to win the heart of a special Ramona Flowers by defeating her seven evil exes give the genre some much needed action. From director Edgar Wright (Baby Driver, Shaun of the Dead), the film is uniquely stylized and has the right amount of teenage flair to make it a cult classic. What's dreamier than a boy fighting evil exes from hell for the sake of love?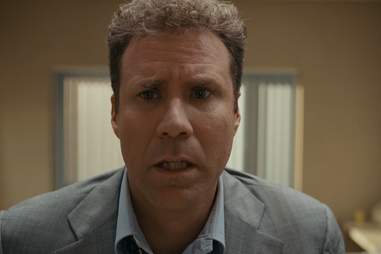 Columbia Pictures
Stranger Than Fiction. (2006)
Will Ferrell is a lot less Ron Burgundy and much more endearing in this comedy, playing your typical, monotonous I.R.S. auditor who… must defend his life to Emma Thompson, who is planning on killing him. Sort of. Centered around a Charlie Kaufman-like suspension of reality concept, Ferrell's character comes to the realization that he's the character in an author's (Thompson) latest work and she controls everything in his life, from his lunch and love life to his death. As he sets out to meet and stop her, this grim story turns out to be a surprisingly charming work about finding your way again once it seems you've lost yourself.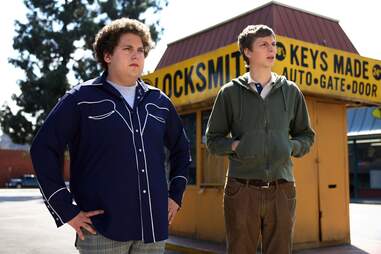 Sony Pictures Releasing
Superbad (2007)
The comedy that kicked off Seth Rogen and Evan Goldberg's writing partnership crams more crude sex jokes than anyone ever thought possible into a heartwarming story of inseparable best friends (Michael Cera and Jonah Hill) on the verge of shipping off to different colleges. Factor in some wild party scenes, a then-unknown Emma Stone, high-school horndogs riffing to their hearts' content, and McLovin, and you've got yourself a classic high school movie that rivals the likes of Dazed and Confused.
Eddy Chen/Netflix
The Unauthorized Bash Brothers Experience (2019)
This really is the unauthorized Bash Brothers experience. Famed home-run hitters Jose Canseco and Mark McGwire, who buddied up on the Oakland Athletics in the '80s, never released a rap album together—and it's totally nonsensical to imagine they might've. So The Lonely Island turned that fantasy into a short film that's everything fans of the group could want and more. Andy Samberg is Canseco, Akiva Schaffer is McGwire, and for 30 minutes they deliver a bitchin', extremely '80s visual album with songs that are actually kind of a grand slam. Just watch it: It's a home run.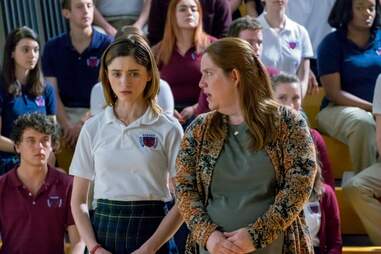 Vertical Entertainment
Yes, God, Yes

(2020)
Yes, God, Yes
is a hysterical, humble indie of divine intervention. The film from Karen Maine is a teen raunch comedy that's totally unlike other teen raunch comedies, following a high school girl (
Stranger Things
' Natalia Dyer) as she wrestles with newfound sexual urges while on a repressive, conservative church retreat. Dyer is utterly charming in the role as a naive but defiant young woman turned off by her peers' holier than thou attitudes, and the film's setting in the early '00s featuring flip phones and scandalous AIM chat rooms makes it all the more laughable. It's a rare sex comedy that has as much to say about the embarrassments of coming-of-age as it does about self-righteousness, and for that it feels like a teen movie sent down from the heavens.
Need help finding something to watch? Sign up here for our weekly Streamail newsletter to get streaming recommendations delivered straight to your inbox.
Follow the Thrillist Entertainment editors on Twitter: @ThrillistEnt.