The Funniest Movies of 2019
Everyone needs to laugh. Well, maybe needs is a little strong. But you can't spend all your time watching movies filled with doom and gloom. Sometimes you just need a comedy to get you through the day. This genre might be the hardest to pull off, since it requires a magical alchemy of performance, writing, and timing to actually elicit chuckles from an audience. And let's face it: There are a lot of bad, dumb jokes out there.
Luckily, we're here for you. We've compiled a list of the movies that actually made us giggle in 2019 -- not the ones that simply pander. Obviously, what one person finds humorous is a subjective thing. But go ahead, try one of these on for size.
Also check out our lists of the best movies of 2019 and the most underrated movies of 2019.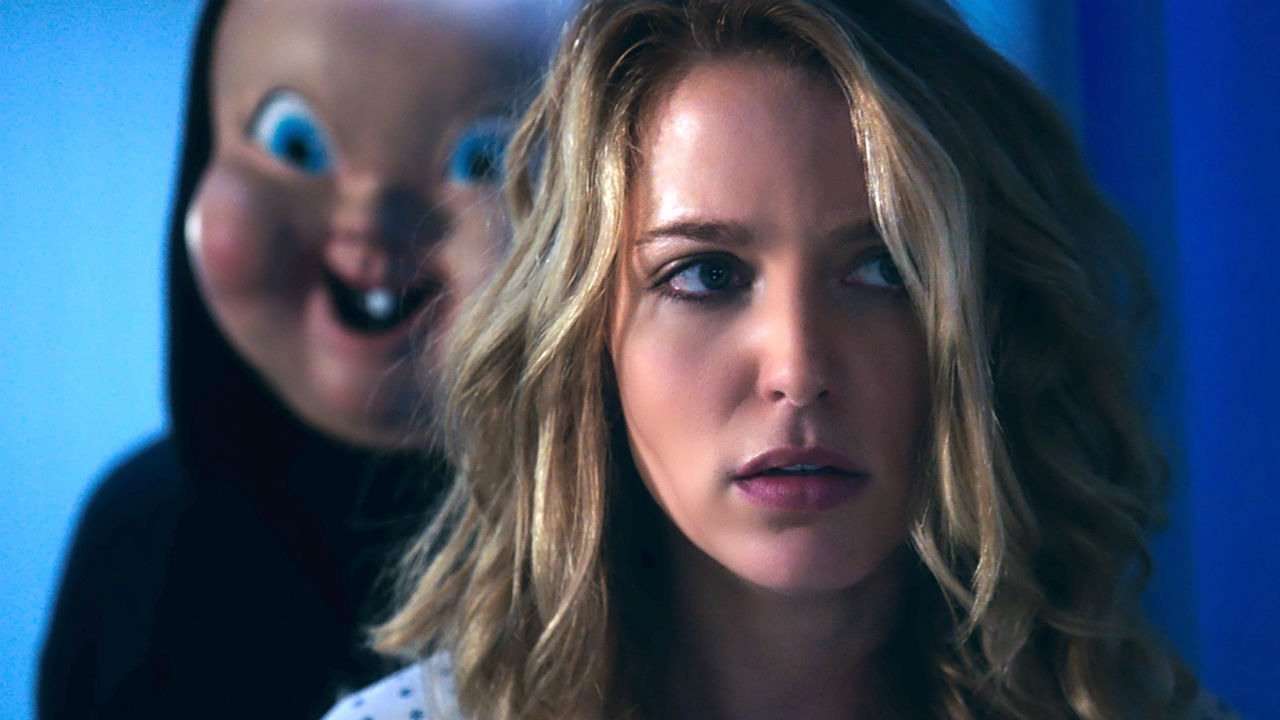 Released: February 13
Cast: Jessica Rothe, Israel Broussard, Phil Vue, Rachel Matthews
Director: Christopher Landon
Why it's great: The sequel to the surprisingly great 2017 Blumhouse slasher flick was... also surprisingly great. It doubled down on the mythology behind heroine Tree's Groundhog Day situation, and in turn, emerged with some riotous sequences. In this movie, Tree gets stuck in a time loop again, this time in an alternate universe. To get back to her own world, she has to keep dying again while her scientist friends figure out an algorithm that can put an end to the cycle. This leads to an inspired sequence in which Tree finds multiple ways (that don't involve a crazed killer) to off herself, and a climax wherein Tree's vapid sorority sister tests out her acting skills. Jessica Rothe is an under-appreciated comedic talent who deserves even more chances to shine. Find her another starring role, please!
Where to watch: Rent on YouTube, Amazon Prime, Google Play, and iTunes
8. Plus One
Released: June 14
Cast: Maya Erskine, Jack Quaid, Ed Begley Jr.
Director: Jeff Chan and Andrew Rhymer
Why you should watch: Romantic comedies live and die on their performances. No matter how clever a concept is, a rom-com needs actors who can carry it on a certain amount of charm. Luckily, the stars of Plus One are up to the task. If you fell for Maya Erskine playing a version of her 13-year-old self on PEN15, you'll similarly adore her as Alice, an appealingly aggressive, newly single millennial. It's a star-making turn for the comedian, who's paired with Jack Quaid as her commitment-phobic counterpart, Ben. Nearing their 30s, and hit with an overwhelming number of wedding invites, Alice and Ben decide to be each other's "plus ones" to every event. This effort to be one another's platonic comfort blankets ultimately -- and predictably -- leads to sex and an eventual relationship with all its complications. The script from directors Jeff Chan and Andrew Rhymer, also alums of PEN15, is a little sloppy and rote in places, but when it lets Erskine and Quaid play off one another, the movie is a total joy.
Where to watch: Stream on Hulu or rent on YouTube, Amazon Prime, Google Play, and iTunes
Released: March 29
Cast: Matthew McConaughey, Isla Fisher, Snoop Dogg, Martin Lawrence
Director: Harmon Korine
Why it's great: Spark up a joint and enter the mellow as hell, groovy Florida dreamscape of Moondog, perhaps Matthew McConaughey's most perfect character creation. Spring Breakers director Harmony Korine's latest aimlessly follows the poet Moondog as he gets into all kinds of scrapes. It's a sort of quixotic picaresque of a film, except Moondog isn't chasing windmills -- he's looking to (contractually) write the next great American novel and getting trashed while doing so. Along the way, he hangs out with the likes of an R&B singer named Lingerie (Snoop Dogg), the dolphin-loving Captain Wack (Martin Lawrence), and a religious kid with panini-inspired sideburns who loves Nickelback and breaks out of rehab (Zac Efron). The Beach Bum is crazy, yes, but it's also surprisingly sentimental. It's as much about weed as it is about grief and the American Dream.
Where to watch: Stream on Hulu or rent on Amazon Prime, Google Play, and iTunes
6. Good Boys
Released: August 16
Cast: Jacob Tremblay, Keith L. Williams, Brady Noon
Director: Gene Stupnitsky
Why it's great: On premise, Good Boys -- the gross-out antics of Superbad but with sixth-graders? -- doesn't sound particularly, well, good. But like so many movies in producing pair Seth Rogen and Evan Goldberg's canon, Good Boys is a lot sweeter than its marketing lets on. The movie, written by Lee Eisenberg and director Gene Stupnitsky, hones in on that specific age where you realize your interests might not align with those of your elementary school friends. Of course, it does so with gags involving some parents' trove of sex toys and some teens' bottle of Molly. The trick is: The three protagonists have no idea what any of this is. They just want to kiss a girl, play by the rules, and sing, respectively. The over-the-top set pieces are certainly the selling point, but it's the subtler jokes and heartfelt core that really make this one worthwhile.
Where to watch: In theaters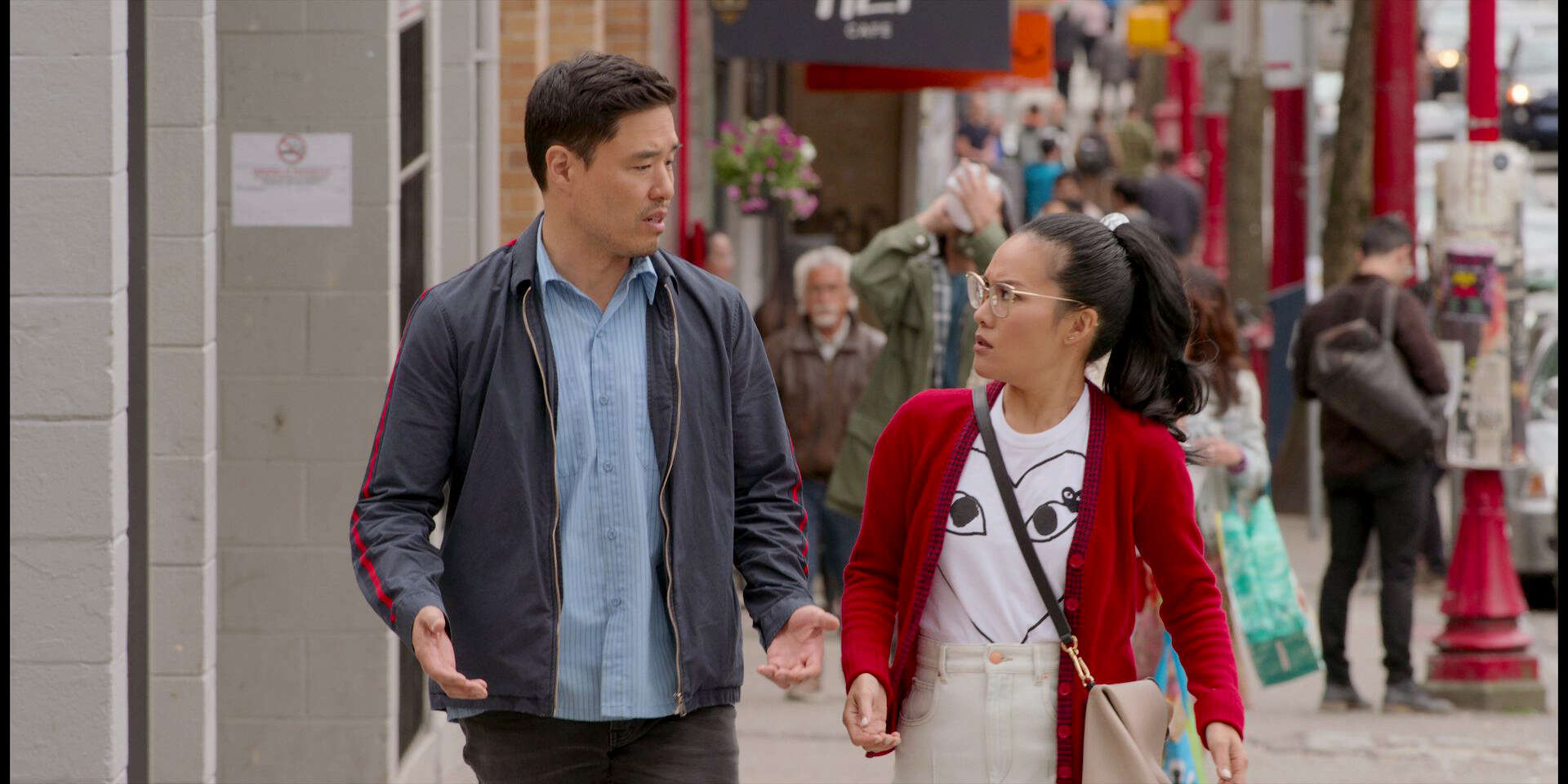 5. Always Be My Maybe
Released: May 29
Cast: Ali Wong, Randall Park, Keanu Reeves, Vivian Bang
Director: Nahnatchka Khan
Why it's great: One of the best entries in Netflix's ongoing attempt to dominate the romantic comedy genre, Always Be My Maybe pairs friends Ali Wong and Randall Park as Sasha and Marcus, pals from childhood who drifted apart after an awkward moment in their teens. (It involves the loss of virginity, a terrible car, and repressed emotions.) Sasha went on to be a successful chef, while Marcus was content living with his dad, playing in a band, and being a chill stoner. They're reunited when she moves back to the Bay Area, and their chemistry flares back up. Of course, it's not an easy path to romance, and one detour involves Keanu Reeves playing a keyed-up, obnoxious version of himself. It's worth watching just for the Keanu of it all, but Wong and Randall's ability to bounce off one another is just as charming.
Where to watch: Netflix
4. Toy Story 4
Released: June 21
Cast: Tom Hanks, Tim Allen, Annie Potts, Tony Hale
Director: Josh Cooley
Why it's great: The Toy Story movies have always been delightful -- and, of course, emotionally devastating -- but the previous installments haven't been quite as funny as this latest one. That's thanks in part to the comedy ringers who joined the cast, including Veep star Tony Hale as Forky, a spork that was turned into a toy and is therefore in a state of emotional crisis. Forky's desire to be embraced by trash is absurdism at its finest, but there's more than a touch of pathos to him. Canada's Greatest Stuntman, Duke Caboom, lands Keanu Reeves a second spot on this list for his other great self-satirizing performance of the year. Duke is a posturing action figure with a deep sadness. Meanwhile, Ducky and Bunny are a pair of carnival plushies voiced by Keegan-Michael Key and Jordan Peele, respectively, who have delusions of superpowers. Even in animated form Key and Peele are a knockout pair, and it's a pleasure to at least hear them back together again.
Where to watch: Rent on YouTube, Amazon Prime, Google Play, and iTunes
Released: October 25
Cast: Eddie Murphy, Wesley Snipes, Craig Robinson, Da'Vine Joy Randolph
Director: Craig Brewer
Why it's great: One of the legends of comedy returns to the screen to play one of its unsung heroes in this biopic of Blaxploitation star Rudy Ray Moore. Eddie Murphy had long been eager to make a project on Moore, who invented the Dolemite persona and spun that into a mini-movie franchise with the help of his friends. And while the former-Saturday Night Live star is the attraction here, the entire cast is packed with all stars, from The Office's Craig Robinson to newcomer Da'Vine Joy Randolph. Perhaps the biggest surprise might be the utterly hilarious work from Wesley Snipes as D'Urville Martin, the Blaxploitation star who comes on to direct Moore's Dolemite showcase and play the villain. Come for the Dolemite Is My Name's deft recreation of Dolemite, stay for Murphy riffing in character.
Where to watch: Netflix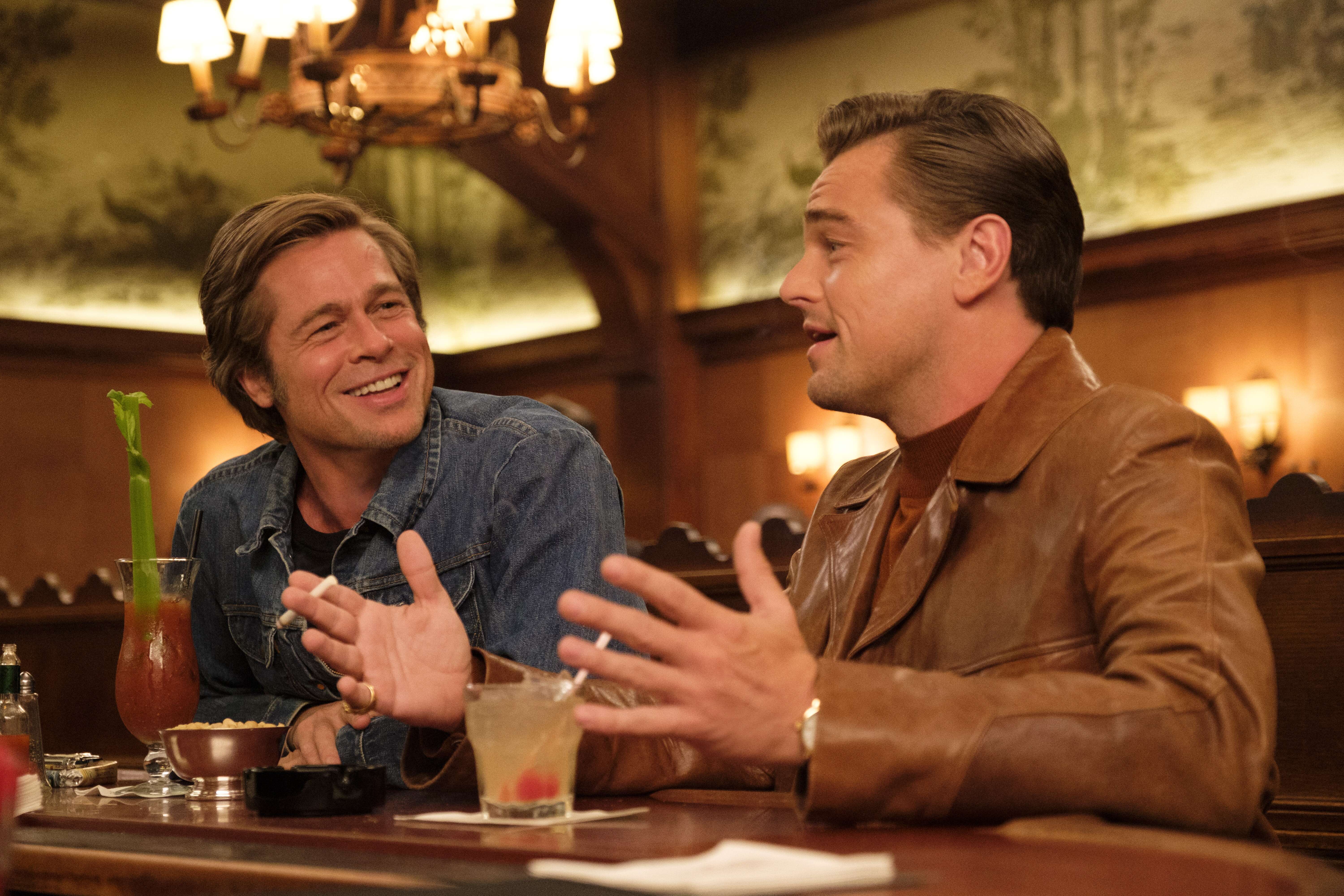 Released: July 26
Cast: Leonardo DiCaprio, Brad Pitt, Margot Robbie, Al Pacino
Director: Quentin Tarantino
Why it's great: It's odd to think of Quentin Tarantino as a director of comedies, but he undoubtedly is. With a few exceptions his movies are vast creations, encompassing many different genres with copious nods to his own obsessions, but almost all of them are at least a little bit funny. His latest, Once Upon a Time...in Hollywood, set in Los Angeles in 1969 and orbiting the Manson family, is often as hilarious as it is elegiac as it is violent. Much of the humor is rooted in the buddy-dom of Leonardo DiCaprio's fading TV star Rick Dalton and his stunt double/handyman Cliff Booth, played by Brad Pitt. Neither actors is known for being particularly funny, but they are as essential a duo here as Laurel and Hardy, and alone they are even better. DiCaprio's jittery desperation on the set of an episode of Lancer is brutally observed, especially opposite the wunderkind Julia Butters, as a precocious kid actor. Meanwhile, Pitt finds small beats in Cliff's laconic mannerisms that punctuate his scenes. As with any Tarantino film, there's controversy, and a lot of that manifests here in just what audiences are laughing at. Without fully absolving the director, know that when the joke's on Cliff and Rick, the movie is near perfection.
Where to watch: Pre-order on Amazon and iTunes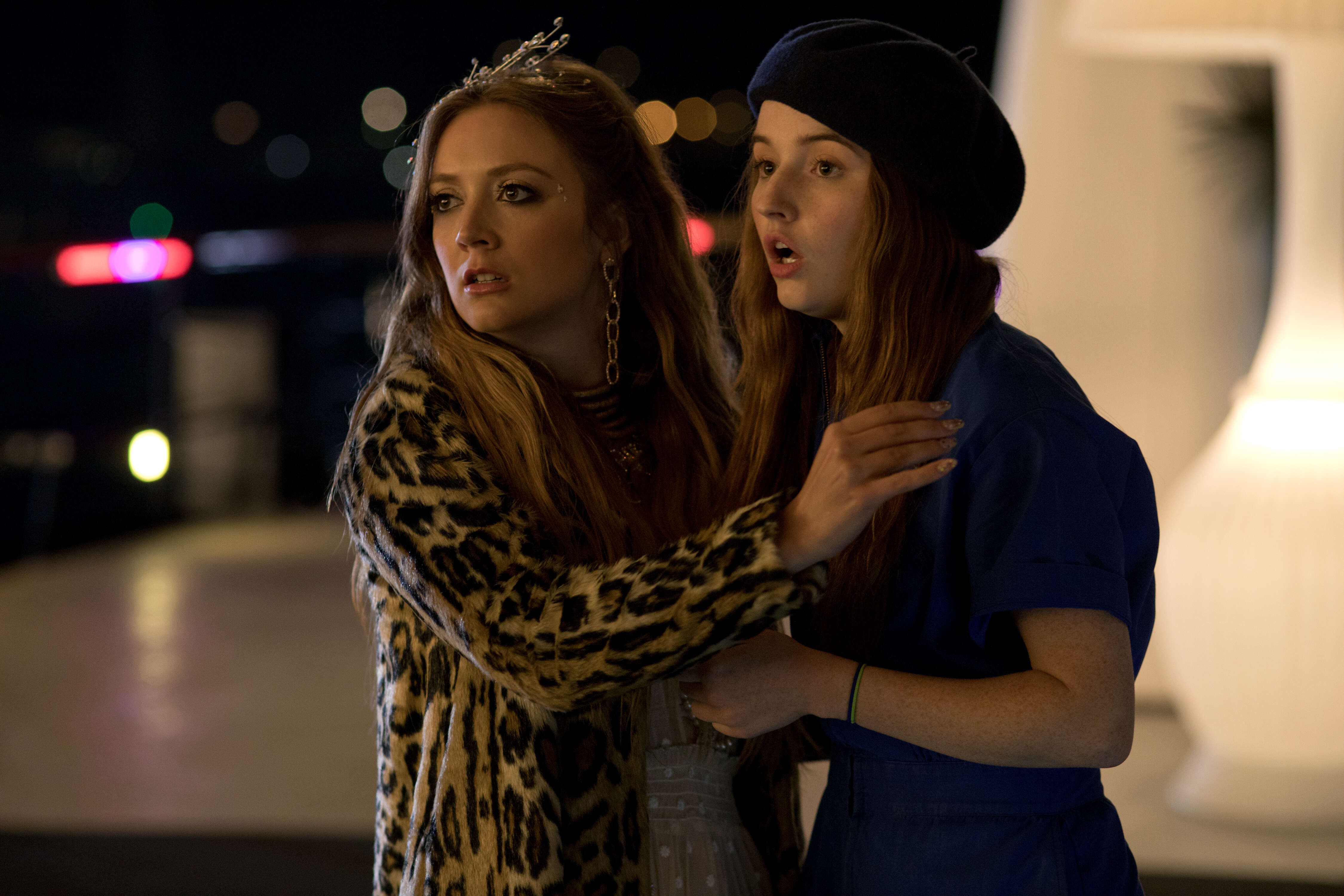 1. Booksmart
Released: May 24
Cast: Beanie Feldstein, Kaitlyn Dever, Billie Lourd, Jason Sudeikis
Director: Olivia Wilde
Why it's great: Ever since Superbad came out in 2007, there were calls for a female version of the Apatovian classic. A lot of comedies in the interim have come close -- see, for instance, last year'sBlockers -- but none has felt like a true heir. And then Booksmart came along. Olivia Wilde's directorial debut is the raucously hilarious story of two high achieving high school seniors, Molly and Amy, who have spent the past four years of their lives studying to maximize their chances of getting into their preferred prestigious Ivy League colleges. When the movie opens, they've met their goals. Amy's off to Columbia, while Molly's headed to Yale. Sure, they are sort of social pariahs, but who cares? They don't -- until Molly discovers that a bunch of the popular kids are also going to really good schools. So, determined to have at least one reckless evening, Molly convinces her BFF to go to a party. Unfortunately, getting there isn't that easy. Given that they aren't close enough friends with any of their peers to get the actual address for the big event, their night turns into an odyssey throughout Southern California, landing them in increasingly ludicrous situations. This coming-of-age story is incredibly well acted: Feldstein and Dever land every punchline even as they convey the strains of a meaningful female friendship, and it's almost unfair to single out a supporting performance because they are all perfect gems, but f you're twisting our arm, we'll pick one: Billie Lourd as a druggie, almost magical rich kid, is brilliant. But Wilde also infuses the movie with a gorgeous, nostalgic energy.
Where to watch: Rent on YouTube, Amazon Prime, Google Play, and iTunes