Everyone needs to laugh. Well, maybe needs is a little strong. But still, you can't spend all your time watching movies filled with doom and gloom. Sometimes you just need a comedy to get you through the day. Luckily, we're here for you. 
Often it feels like the genre is the hardest to pull off. It requires a magical alchemy of performance, writing, and timing to actually elicit chuckles from an audience. And let's face it: There are a lot of bad, dumb jokes out there.
Throughout the year we'll be compiling a list of the films that actually tickle us -- not the ones that simply pander. Obviously, what one person finds humorous is a subjective thing. But go ahead, try one of these on for size. 
Check out the best movies of 2019 and the most underrated movies of 2019.
Recommended Video
'Game of Thrones' Season 8, Episode 5 Primer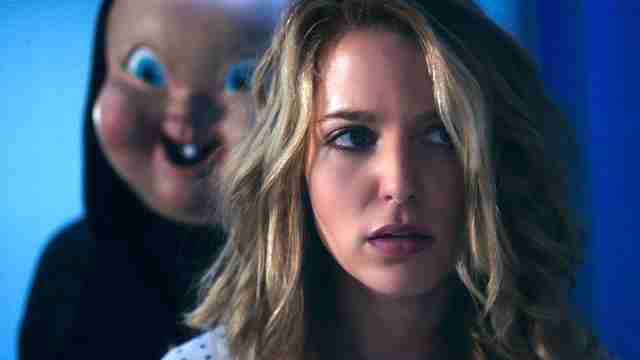 Released: February 13
Cast: Jessica Rothe, Israel Broussard, Phil Vue, Rachel Matthews
Director: Christopher Landon
Why it's great: The sequel to the surprisingly great 2017 Blumhouse slasher flick was... also surprisingly great. It doubled down on the mythology behind heroine Tree's Groundhog Day situation, and in turn, emerged with some riotous sequences. In this movie, Tree gets stuck in a time loop again, this time in an alternate universe. To get back to her own world, she has to keep dying again while her scientist friends figure out an algorithm that can put an end to the cycle. This leads to an inspired sequence in which Tree finds multiple ways (that don't involve a crazed killer) to off herself, and a climax wherein Tree's vapid sorority sister tests out her acting skills. Jessica Rothe is an under-appreciated comedic talent who deserves even more chances to shine. Find her another starring role, please! 
Where to watch: Pre-order on Google Play
Released: March 29
Cast: Matthew McConaughey, Isla Fisher, Snoop Dogg, Martin Lawrence
Director: Harmon Korine
Why it's great: Spark up a joint and enter the mellow as hell, groovy Florida dreamscape of Moondog, perhaps Matthew McConaughey's most perfect character creation. Spring Breakers director Harmony Korine's latest aimlessly follows the poet Moondog as he gets into all kinds of scrapes. It's a sort of quixotic picaresque of a film, except Moondog isn't chasing windmills -- he's looking to (contractually) write the next great American novel and getting trashed while doing so. Along the way, he hangs out with the likes of an R&B singer named Lingerie (Snoop Dogg), the dolphin-loving Captain Wack (Martin Lawrence), and a religious kid with panini-inspired sideburns who loves Nickelback and breaks out of rehab (Zac Efron). The Beach Bum is crazy, yes, but it's also surprisingly sentimental. It's as much about weed as it is about grief and the American Dream.
Where to watch: In theaters
1. Booksmart
Released: May 24
Cast: Beanie Feldstein, Kaitlyn Dever, Billie Lourd, Jason Sudeikis
Director: Olivia Wilde
Why it's great: Ever since Superbad came out in 2007, there were calls for a female version of the Apatovian classic. A lot of comedies in the interim have come close -- see, for instance, last year's Blockers -- but none has felt like a true heir. And then Booksmart came along. Olivia Wilde's directorial debut is the raucously hilarious story of two high achieving high school seniors, Molly and Amy, who have spent the past four years of their lives studying to maximize their chances of getting into their preferred prestigious Ivy League colleges. When the movie opens, they've met their goals. Amy's off to Columbia, while Molly's headed to Yale. Sure, they are sort of social pariahs, but who cares? They don't -- until Molly discovers that a bunch of the popular kids are also going to really good schools. So, determined to have at least one reckless evening, Molly convinces her BFF to go to a party. Unfortunately, getting there isn't that easy. Given that they aren't close enough friends with any of their peers to get the actual address for the big event, their night turns into an odyssey throughout Southern California, landing them in increasingly ludicrous situations. This coming-of-age story is incredibly well acted: Feldstein and Dever land every punchline even as they convey the strains of a meaningful female friendship, and it's almost unfair to single out a supporting performance because they are all perfect gems, but f you're twisting our arm, we'll pick one: Billie Lourd as a druggie, almost magical rich kid, is brilliant. But Wilde also infuses the movie with a gorgeous, nostalgic energy. 
Where to watch: In theaters
Sign up here for our daily Thrillist email and subscribe here for our YouTube channel to get your fix of the best in food/drink/fun.