The Best TV Shows You Can Stream for Free on Crackle
Crackle, the streaming service known as the misfit younger step-sibling to Netflix, Amazon, Hulu, HBO, and others, doesn't exactly have the brand-name recognition of those competitors. But it is 100% free.
Sometimes you get what you pay for; if you don't mind ads, can tolerate not having accessibility to full seasons of shows, and aren't looking for a huge selection, check out some of these shows available to stream for free on Crackle.
Comedians in Cars Getting Coffee (2012-present)
Jerry Seinfeld's second act feels a bit like Howard Stern's role at SiriusXM: He's the uber-wealthy, uber-famous patron who justifies the platform's existence. The simplicity of Comedians' format makes it endearing where it could slip into the snobbery of Seinfeld's rarefied Hamptons lifestyle, and he uses his celebrity to good effect, snagging interviews with then-President Barack Obama, Mel Brooks, and David Letterman. It's perhaps not the world's biggest surprise that the show will move to Netflix for future seasons.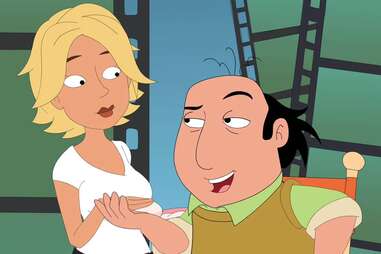 The Critic (1994-1995)
Fans of The Simpsons' glory days should enjoy The Critic, an animated series from Simpsons writers Al Jean and Mike Reiss. Jon Lovitz voices Jay Sherman, the title character, a sad, stereotypical movie reviewer with a Siskel & Ebert-type show. You can only get the first season on Crackle, but it's just as well, since the show was canceled after an underwhelming second season.
NewsRadio (1995-1999)
"I wish I could see what Andy Dick and Joe Rogan would have done on a sitcom about radio in the '90s." If this describes you, and you also want to see one of the most underrated sitcoms of all time, check out Season 2 of NewsRadio (because Crackle only has Season 2 at the moment).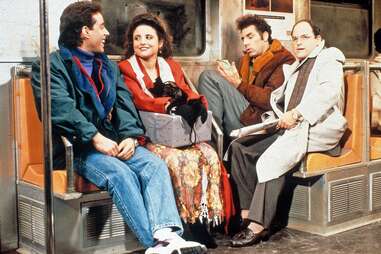 Seinfeld (1989-1998)
This underrated cult classic is getting more and more recognition every day. Crackle only makes available a few select episodes from seven of the show's nine seasons (no Season 1 or Season 6, sorry), but at least you get to pick which episodes you watch, instead of resigning yourself to whatever happens to be up next on reruns.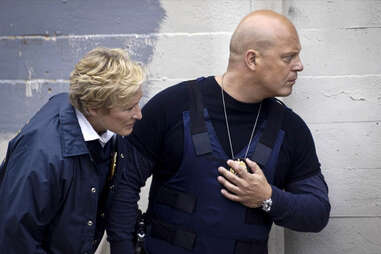 The Shield (2002-2008)
Based on the Rampart corruption case in the LAPD, The Shield stars Michael Chiklis in a sharp-edged drama about police corruption in the LAPD. At this point you could make a television show about corruption or malfeasance in the Los Angeles Police Department, set it in any era, and it would seem freshly relevant. Hopefully you're caught up on the first couple of seasons, because only 3 and 4 are streaming on Crackle.
Sign up here for our daily Thrillist email, and get your fix of the best in food/drink/fun.
Follow the Thrillist Entertainment editors on Twitter @ThrillistEnt.