The past several years have seen a veritable explosion in true-crime stories, across virtually every platform. You can barely open a web browser without stumbling across a video, podcast, long-form story, or some other piece of content that exposes a horribly tragic crime and/or a horribly tragic justice process. The lesson, as always: When a nation gives you a corrupt and punitive justice system biased against minorities and the poor, make a documentary about it. 
Netflix has played a major role in the proliferation of the true-crime genre -- Making a Murderer is one of the most famous crime doc on the streaming service, helping to solidify the form's resurgence, but there are plenty more to sate your appetite. Check out these titles, a mix of feature-length docs and docuseries.
Recommended Video
Birria + Ramen = Birriamen
Abducted in Plain Sight (2017)
Abducted in Plain Sight, directed by Skye Borgman, played the film festival circuit a few years ago before Netflix gave it a home in 2019. Since its arrival on the streaming service, it has infuriated/captivated hordes of viewers who can't quite believe the story of how the seemingly perfect Broberg family was nearly destroyed, singlehandedly, in the mid-'70s by a sociopathic neighbor, Bob "B" Berchtold, who was obsessed with their 12-year-old daughter, Jan. But this description doesn't do the documentary justice, as what unfolds happens to be one of the most mind-boggling cases perpetrated by an insanely conniving man who managed to kidnap Jan not once… but twice. While Abducted in Plain Sight is one of true crime's craziest films in recent history, it's also yet another terrifying look at how one man's manipulation can destroy several lives, and how adults and the justice system continually fail young victims of sex crimes. 
Amanda Knox (2016)
Amanda Knox has been convicted and acquitted of murder twice as the primary suspect in the murder of her roommate while studying abroad in Italy. Directors Rod Blackhurst (Here Alone) and Brian McGinn (Chef's Table) revisit the embattled media sensation's tangly story here with peerless access to key players and new archival footage. The doc explores both sides of Knox's case -- though Knox's participation gives you an idea of which way the film leans in terms of her guilt or innocence -- ultimately asking viewers to put themselves in her situation, then ask "Do you suspect her?" or "Do you believe her?" Dust off your Crazy Walls, guys.
Brother's Keeper (1992)
Before breaking out with their more famous courtroom documentary Paradise Lost: The Child Murders at Robin Hood Hills, Joe Berlinger and Bruce Sinofsky made another true crime film about four elderly brothers, one of whom may have been murdered by another. It's as compelling a legal drama as any, strengthened by the access the filmmakers earned through their respectful treatment of the three remaining siblings and their farming community.
Casting JonBenet (2017)
One of the most original and clever documentaries of 2017, Casting JonBenet is also one of the hardest to just sit back and enjoy. Using the unsolved 1996 murder of 6-year-old JonBenet Ramsey as a foundation, the film finds amateur actors, all local to the town where the tragedy took place, auditioning for parts in a dramatization of the story. The result is more disturbing than expected, though more fascinating in its exploration of the legacy of the mystery and others like it. When it comes to true-crime films, the facts almost always trump the storytelling. This is a major exception, one that should have you discussing much more than the cold case in question.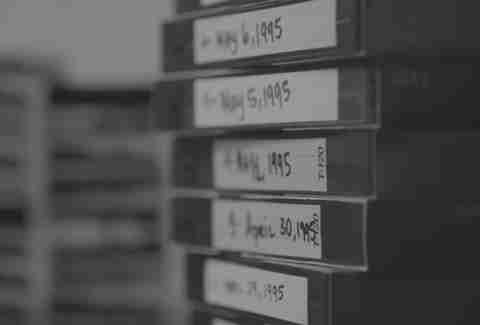 The Confession Tapes (2017- )
After hours of grueling police interrogation, is it possible that you might find yourself confessing to a crime that you may or may not have committed? This has happened so often that Netflix released a docuseries about it. The Confession Tapes examines cases in which people convicted of murder detail how they believe they were forced into confessing under pressure, even in some instances where those convicted maintain that the claims are completely false. While the series may seem like just another true crime binge, over six stories told in seven episodes, The Confession Tapes narrows in on one specific phenomenon and its unfortunate grasp on the criminal justice system.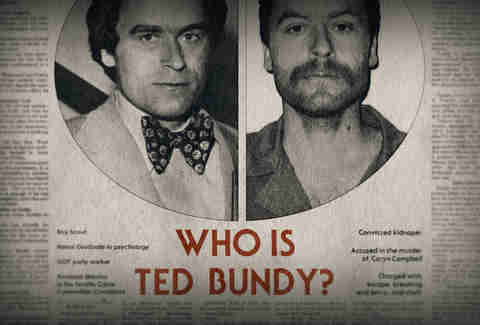 Conversations with a Killer: The Ted Bundy Tapes (2019)
A chilling companion to Joe Berlinger's forthcoming Zac Efron-led movie Extremely Wicked, Shockingly Evil and Vile, this four-episode docuseries from the same director adeptly explores the life and psyche of infamous serial killer Ted Bundy and the frenzied investigation into his many heinous crimes against women. Never-before-heard audio from interviews conducted with Bundy during his time on death row is at the series' helm, but old news footage and fresh interviews with surviving victims and investigators tell the full, sordid story in a way that will satisfy even the most jaded true-crime fan.
Dirty Money (2018)
White collar crime is still crime! From Alex Gibney (Going Clear), this docuseries investigates the world's biggest and baddest businesses -- including Donald Trump's. Other subjects include a maple syrup heist (the most Canadian crime ever), the exploitative payday loan industry, and the VW emissions scandal. The six episodes will surely have you shaking your fist at the global corporatocracy. 
Evil Genius (2018)
Though true crime documentaries often follow the course of one incident, the best ones tend to unfurl like an onion, with layer upon layer of shocking developments. Netflix's own Evil Genius, for example, which surprisingly tackles a bank heist, bombing, and ruthless scavenger hunt full of twists and turns, all allegedly at the hands of one woman, in four 45-minute episodes. The series looks at Marjorie Diehl-Armstrong's seemingly diabolical plan of robbery and murder, examining what possibly could be the motive of this siege that perversely undermined authorities.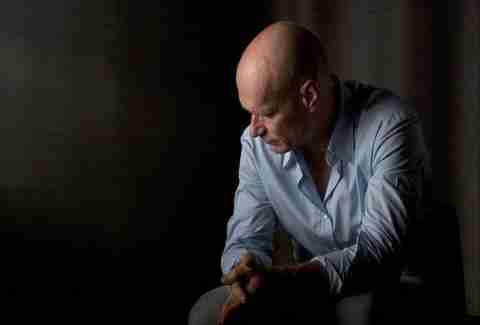 The Fear of 13 (2015)
At first glance, The Fear of 13 looks and feels like a stripped-down version The Thin Blue Line: Nick Yarris has spent more than two decades on death row for a murder he says he didn't commit, and he becomes increasingly credible as the movie progresses. Or does he? You begin to realize that this documentary, unlike Erol Morris's classic, isn't really about the crime itself. Yarris is the only talking head who appears in the movie, but he possesses a natural storytelling gift that unravels his life in a way that grips you until the last moments of the film. It's a fascinating character study that uses crime as a way to tackle a fundamental question everyone has asked herself at some point: Can humans ever genuinely change? 
The Innocent Man (2018)
Drawing from John Grisham's only nonfiction work of the same name, The Innocent Man follows two mysterious murders that occurred in the small town of Ada, Oklahoma in the '80s. This gripping series documents the early conviction and exoneration of former suspects, as well as the fate of two other convicts who maintain their innocence to this day while they remain behind bars. In the vein of other hit true-crime series, this Netflix original knows how to hook the audience by slowly unraveling details and alternate case theories. 
The Keepers (2017)
True crime docs are a dime a dozen these days, but The Keepers takes the genre to another level by dealing in both micro and macro layers of a story involving sexual abuse, murder, police corruption, and the Catholic Church. At its center is the strange disappearance and death in 1969 of a schoolteacher nun named Sister Cathy Cesnik, a case that continues to be investigated by her former students, who the filmmakers follow. Numerous shocking twists are revealed over the course of the seven-episode series, as the haunting mystery turns disturbing exposé and then circles back around again.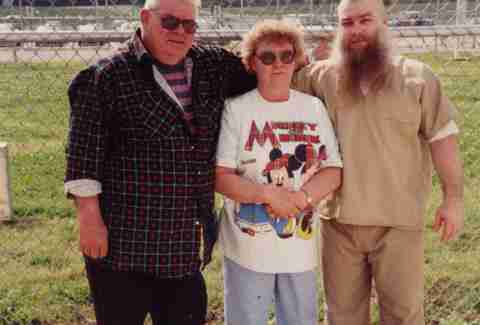 Making a Murderer (2015-2018)
What begins like a standard-issue Dateline episode about Steven Avery, a rural Wisconsin ne'er-do-well wrongfully convicted of murder, turns into a sharp, twin rebuke of unchecked law enforcement and the entire criminal justice system over the course of its 10 episodes. Now, with a recently released follow-up, a second season catalogues the tireless fight to overturn the convictions of Avery and his nephew Brendan Dassey. As the documentary team behind this essential Netflix binge, which rivals The Staircase and Serial Season 1 in its capacity to inspire righteous anger and rabbit-hole quests for the truth, details without exceeding skill, justice for Avery and Dassey, tragically swept up in the deplorable affair, has most definitely not been served.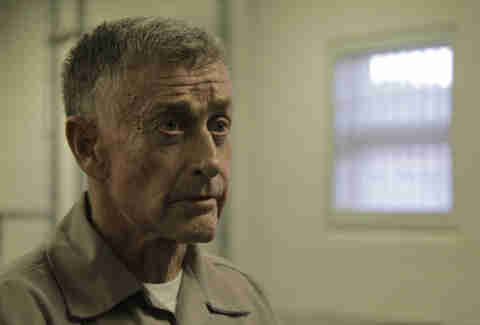 The Staircase (2004; 2018)
Before French filmmaker Jean-Xavier de Lestrade's The Staircase was picked up by Netflix in 2018, the mid-2000s series was one of the first auteur true crime series that its many successors have since modeled their stylistic choices and formats after. The series follows the lengthy trial against Michael Peterson, the author accused of murdering his wife in 2001 after Kathleen Peterson was found dead at the bottom of the staircase in their home. Peterson has maintained his innocence, even with one crazy revelation after the next and the emergence of interesting theories that strongly suggest that an owl might have done it. While the case approaches a two-decade long stretch, the show illustrates that whether Peterson is innocent or not is besides the fact: If the system doesn't even work for a wealthy and well-known white man, then who does it serve? The mess of the criminal justice system is nearly as haunting as the murder's mystery itself.
Strong Island (2017)
Not all true crime fits the "true crime" label. Yance Ford's portrait of his brother, William Ford Jr., a black 24-year-old teacher who was shot and killed on April 7, 1992 by a 19-year-old white man, could become a Thin Blue Line- or Serial-like dissection of a shocking crime. But the personal connection floods the movie with a different kind of emotion, using facts and photos and interviews to weave together a visual elegy that blossoms into a conversation on criminal justice and the black population.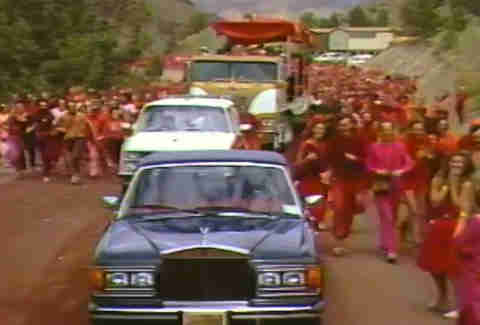 Wild Wild Country (2018)
The cult formula reigns here in Wild Wild Country: There's a charismatic leader, his devoted followers, behavior that deviates form the norm, all culminating in events that lead to an ending both tragic and terrifying. Wild Wild Country examines the case of the Rajneeshee movement that flourished before its demise in '80s rural Oregon as leader Osho and his partner Ma transformed the way of life for thousands. While their radical antics shook a small, quiet town and law enforcement, eventually we see the machinations behind the largest bioterror attack that the country has seen, instigated by the cult, and their other various crimes in order to keep themselves in power. For those intrigued by cults, you're in for a treat, as this under-the-radar moment in Oregon's history is no less wild than the more infamous groups you're likely already familiar with. 
Legendary documentarian Errol Morris (The Thin Blue Line) traipsed on over to Netflix to release this intriguing blend of documentary and fiction, about the history of the CIA and its attempts to control human minds. The premise highlights both the bizarre and troubling work done on MKUltra, a project that had agents slipping LSD to unsuspecting citizens, just to see what happened, while focusing on the mysterious death of CIA scientist Frank Olson. The docudrama may not be a new form, but actors like Peter Sarsgaard elevate what tends to be serviceable dramatizations into a more complex collage of what is clearly bounds for further conspiracy theorizing. Morris and his subjects knows there's more to this story.