In August 2017, The Walt Disney Company announced that it intends to launch its own standalone streaming platform for animated and live-action films and will end its partnership with Netflix by 2019. Anything falling under the Disney banner -- from Pixar movies to Lucasfilm's Star Wars one-offs to the Marvel superhero sagas -- will eventually vanish from the platform. The potential power of a Disney-owned streaming service was boosted when the Mouse acquired 21st Century Fox in December 2017, itself a huge player in film and television.
Disney has yet to release information about a timeline: Would the company's movies remain on Netflix until one day they're just all gone, or would they slowly fall away from the platform on a month-to-month basis? That's unclear, so Netflix users should get their fill of Disney movies while they still can.
Recommended Video
There's a Stock Market-Themed Cocktail Bar in Hong Kong
Action movies and thrillers are cool and all, but sometimes we're a-hankerin' for some good, clean fun. Thankfully, Netflix has you covered on the family-friendly front, with a generous trove of Disney movies old and new. Choose from our favorite Mouse House classics on Netflix -- new favorites and remakes -- all safe for work, airplanes, and anywhere else your streaming device can reach.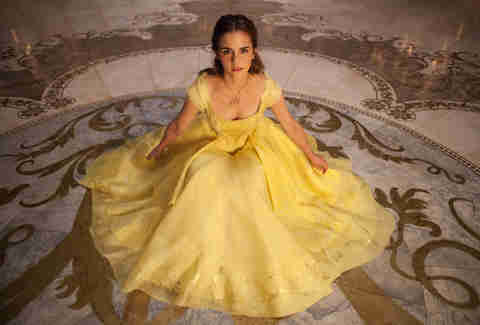 Beauty and the Beast (2017)
If you missed this live-action remake of the 1991 animated musical classic, standing tall as the highest-grossing movie of 2017, Netflix has you covered. The enchanted objects are a little creepier this time, but other than that, it's basically the same movie you know and love, plus ingenue Emma Watson and a billion more hyper-realistic pixels.
The BFG (2016)
In adapting Roald Dahl's whimsical, limber children's book, Steven Spielberg and screenwriter Melissa Mathison stay faithful to the source material down to the last drop of green fizzy drink. The tale of an orphan kidnapped by a large-eared giant (the skillfully motion-captured Mark Rylance) has a dreamlike quality that allows Spielberg to stage some of his trippiest, borderline psychedelic imagery, along with some really elaborate CGI-assisted fart jokes. Judging from the box office, audiences stayed away from the movie like it's a rotting snozzcumber, but they're missing out on a low-key treat.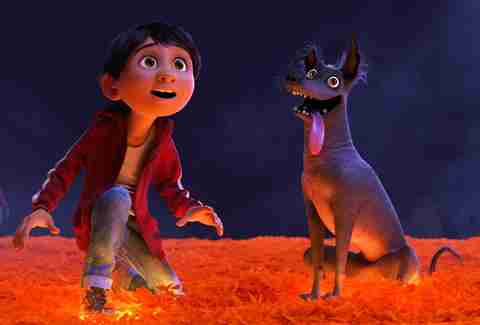 Coco (2017)
Following the disappointing The Good Dinosaur and two sequels to old properties, Coco was a much-needed jolt of originality. There are certainly elements of previous Pixar movies in this story centered around a young boy's journey on the Day of the Dead -- the vision of the afterlife is a bit like Monsters Inc.'s nightmare world, the generational divide will likely remind you of Up, and the emotionally brutal finale is as mournful and psychologically fraught as Toy Story 3's climax -- but director Lee Unkrich and his collaborators approach every aspect of the tale, from the world-building to the slapstick dog gags, with gusto. Taking a page out of the traditional Disney playbook, this is the first Pixar film to heavily rely on original songs, and they're stunners. The sequence built around "Remember Me," the Oscar-winning song performed by multiple characters, belongs in Pixar's tearjerker Hall of Fame.
Hercules (1997)
Disney has a habit of taking pretty grim folklore and transforming it into heartwarming romances for children. See any of its Grimm's fairy-tale adaptations, or this Greek mythology remake in which underworld demons have the competency of a Will Ferrell character and Zeus isn't screwing every living thing in sight. But Hercules, despite its relatively low rank on the Disney totem pole, is massively entertaining -- and it has a secret weapon in the Muses. This singing quintent gives Hercules a killer soundtrack that any motown fan will love. And really, if you're a human with ears, that includes you.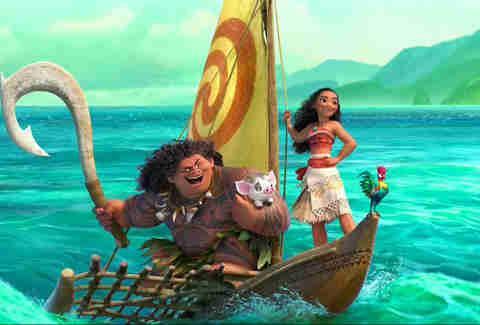 Moana (2017)
Disney Animation's second feature film of 2016 applies the Princess Movie blueprints to an ancient Polynesian tribe. Moana is the rightful heir to her island's throne, but the call of the wild -- not to mention an incoming attack by a neighboring lava demon -- send her sailing across the Pacific to discover her true destiny. With a muscle man demigod (voiced by The Rock) as her sidekick, and empowered by songs from Hamilton writer-star Lin-Manuel Miranda, Moana is a breezy, elemental musical that should warm even the chilliest cynic's heart.
Mulan (1998)
Disney's late-'90s adaptation of legendary Chinese figure Hua Mulan may not deliver the powerful feminist message to which it pretends to aspire, but it's still a strong entry in the Disney renaissance of the 1990s. Driven by one of Disney's more memorable original scores, the computer-assisted animation honed in films like Beauty and the Beast, Aladdin, and The Lion King makes the film a dazzling visual display that touches on themes of identity, family, and honor. Plus it gave birth to the now-legendary McDonald's Szechuan sauce.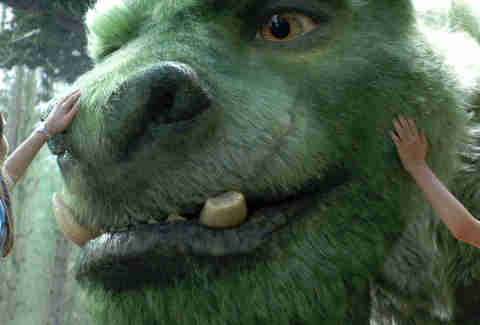 Pete's Dragon (2016)
Reverence for the 1977 original (or a clue that an original exists) is not required to fall hard for this adventure movie. Like King Kong, The Day the Earth Stood Still, and E.T., Lowery imagines a human-animal connection as a monstrous manhunt punctured by friendship. When we meet the 10-year-old main character, he's feral and afraid. So are those wandering the "sophisticated" world, as we learn when outsiders get a look at Pete's dragon, Elliott. Channeling Steven Spielberg's down-to-earth intrepidity, then soaring even higher, Pete's Dragon is the type of movie we're nostalgic for that doesn't indulge our nostalgia for a single second.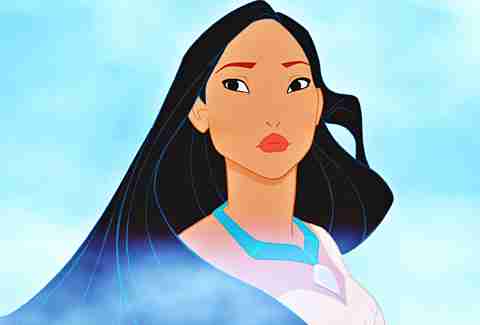 Pocahontas (1995)
Sure, this love story set against the backdrop of European colonial conquest doesn't quite live up to the lofty standards Disney set in the '90s, but there's still a lot to love about Pocahontas, which features an all-time classic song in "Colors of the Wind." It's the American Romeo and Juliet, only with the total decimation of a native population as the backdrop, which is where the movie ultimately struggles the most: It's difficult to remain a kids' movie when you're running up against a very real, very painful history. Still, those songs! 
The Princess Diaries (2001)
Before the people of the internet found themselves obsessed with Meghan Markle's rise to royalty, the story of an average young woman suddenly becoming a European princess (a duchess in this case, but you get the picture) was one that many of us had only grown accustomed to witnessing via television and film. Anne Hathaway's Mia Thermopolous walked so that Markle could run, and almost two decades after its initial rollout, The Princess Diaries is more beloved and culturally relevant today than it was when it hit theaters back in 2001.
Tarzan (1999)
One of the few Tarzan adaptations that will have you wishing you were raised by apes, Disney's '99 version featured plenty of warm-and-fuzzy talking animals and an Oscar-winning soundtrack courtesy of Phil Collins. The visuals are some of the Mouse House's 2D finest, and Tony Goldwyn and Minnie Driver's voicing of Tarzan and Jane lends the 'toons some much-needed chemistry.
Sign up here for our daily Thrillist email and subscribe here for our YouTube channel to get your fix of the best in food/drink/fun.