When it comes to documentaries, peak movie season is year-round. After successfully counting down the best documentaries of 2016, we've begun ranking the best nonfiction features of 2017, movies that hit theaters either with full releases or pre-television film festival runs (and leaving off specials and series produced for the small screen). We'll be updating the ranking through December, giving you plenty of time to follow along and see all the essential docs that people will be talking about. These are guaranteed conversation starters.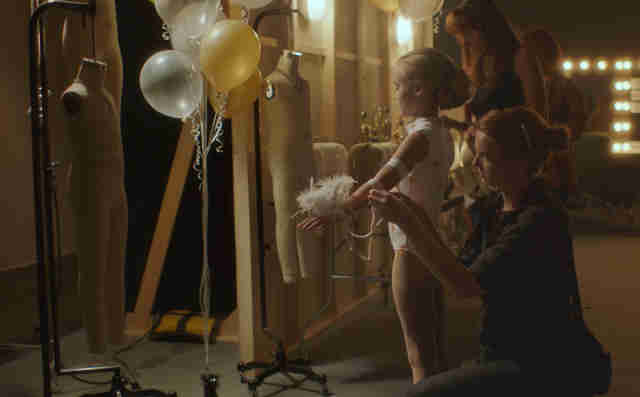 10. Casting JonBenet
Released: April 28
Director: Kitty Green (Ukraine Is Not a Brothel)
Why it's great: One of the most original and clever documentaries of the year, Casting JonBenet is also one of the hardest to just sit back and enjoy. Using the unsolved 1996 murder of 6-year-old JonBenet Ramsey as a foundation, the film finds amateur actors, all local to the town where the tragedy took place, auditioning for parts in a dramatization of the story. The result is more disturbing than expected, though more fascinating in its exploration of the legacy of the mystery and others like it. When it comes to true-crime films, the facts almost always trump the storytelling. This is a major exception, one that should have you discussing much more than the cold case in question.
Where to see it right now: Stream on Netflix (watch the trailer)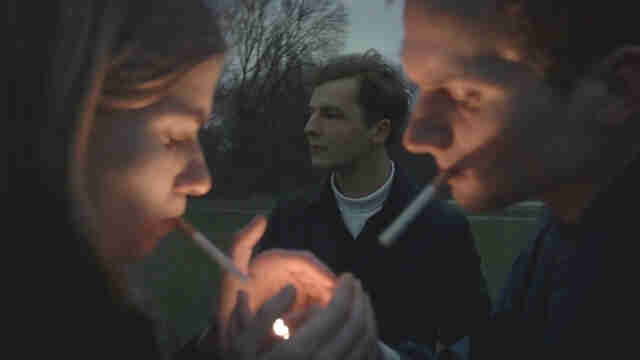 9. All These Sleepless Nights
Released: March 24
Director: Michal Marczak (F*ck for Forest)
Why it's great: Not so much an experience of the dream of youth but a dream of the experience of youth, Michal Marczak's film of two aimless, privileged 20-somethings floats through a year, mostly at night, as its subjects go to parties, drink, smoke, fall in and out of love, and fall in and out with each other. It is like a French New Wave film that isn't French nor as fun and just barely less fictional. It is the kind of documentary that many claim isn't really a documentary. Yes, there are scripted elements, but if you're looking for what's real and what isn't, you've overlooked the movie's real insight. Is anyone really real in their 20s anyway?
Where to see it right now: In theaters (watch the trailer)
8. Trumped: Inside the Greatest Political Upset of All Time
Released: February 3
Director: Ted Bourne, Mary Robertson, Banks Tarver
Why it's great: Spinning off from Showtime's The Circus, a weekly, off-the-cuff look at the 2016 election, this impressively immediate feature chronicles Donald J. Trump's road to White House victory. The film uses recycled footage from the show, but either as a substitute for the longer version or a recap for those of us who can't get enough of the political analyst trio of Mark Halperin, John Heilemann, and Mark McKinnon, it's a phenomenal and often funny triumph of election coverage repurposed as history lesson. We can only hope that there will be a sequel following the second season of The Circus focused on the Trump presidency.
Where to see it right now: Stream on Showtime (watch the trailer)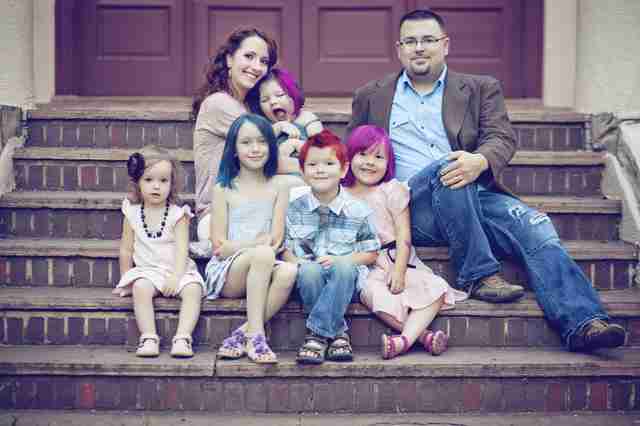 7. Growing Up Coy
Released: January 6
Director: Eric Juhola
Why it's great: At some point early in Growing Up Coy, perhaps right at the start, you realize you're not watching an "issue film" about a transgender child. This is a family drama in which the family happens to be fighting the State of Colorado over their daughter's right to use the girls bathroom at her school. Is she a trans child? Yes. Is the battle over civil rights for trans persons at play? Yes. But most of the film is focused on the story of a specific couple, their five kids, and their struggle with an unaccepting community. Any issue could be in play. The beauty is that it's also a powerfully empathic film for the cause of trans rights.
Where to see it right now: Stream on Netflix (watch the trailer)
6. Bright Lights: Starring Carrie Fisher and Debbie Reynolds
Released: January 7
Directors: Fisher Stevens (The Cove) and Alexis Bloom
Why it's great: Who knew that Carrie Fisher and Debbie Reynolds made for a modern-day Beales of Grey Gardens? Although neither as eccentric nor as squalorous as doc icons Little and Big Edie, the famous daughter-mother duo are still fabulous, as intimately profiled by fellow actor-turned-Oscar-winning-documentarian Fisher Stevens. Followed primarily in 2014, each has her respective return to the limelight, Fisher working on Star Wars: The Force Awakens and Reynolds being honored with lifetime achievement awards. Coming out right after both women passed away makes Bright Lights a bittersweet release, and a celebration of their life and love that's too consistently funny to ever be too sad. For 90 minutes, we forget they're gone, spending valuable time with two very different but well-bonded and equally charming Hollywood icons.
Where to see it right now: Stream on HBO GO and HBO NOW (watch the trailer)
5. Oklahoma City
Released: February 3
Director: Barak Goodman (Scottsboro: An American Tragedy)
Why it's great: A perfect example of how a documentary can be conventional without being trite, Oklahoma City is as by-the-book as they come, talking heads and archival footage serving a riveting historical work. Goodman, an Oscar nominee delivering yet another American Experience entry for PBS, specifically revisits the devastating 1995 bombing of the Alfred P. Murrah Federal Building in Oklahoma City while also chronicling some of the rise of white nationalist groups in the US 25 years ago. The doc traces the disaster's origins back to the 1992 Ruby Ridge standoff and the 1993 Waco standoff, both influences on bomber Timothy McVeigh. The precision research makes for a comprehensive and cautionary tale of tragedy.
Where to see it right now: Stream on Netflix (watch the trailer)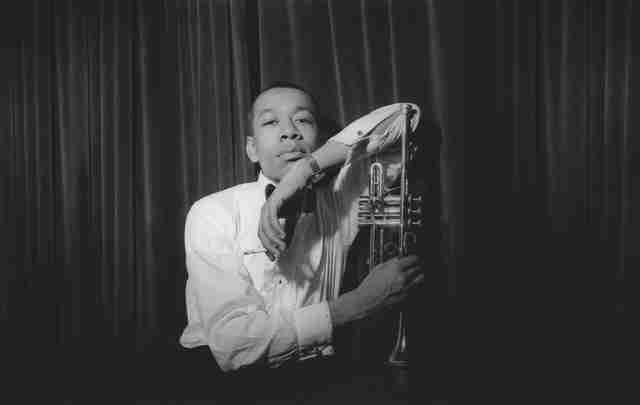 4. I Called Him Morgan
Released: March 24
Director: Kasper Collin (My Name Is Albert Ayler)
Why it's great: The story of murdered jazz trumpeter Lee Morgan is recounted partly by his killer, who also happens to be his widow. More than 20 years following the 1972 incident, Helen Morgan, Lee's common-law wife, gave an audio interview about her life with the musician and how she came to shoot him dead at a packed club one stormy winter night. Now, another two decades later, it serves as the centerpiece of a uniquely captivating music doc. Friends and fellow jazz musicians appear to fill in details in what might be the most pulpy biographical film ever, accentuated as it is with atmospheric archival footage of snow falling on New York City moodily scored by Morgan's own soulful recordings.
Where to see it right now: In theaters (watch the trailer)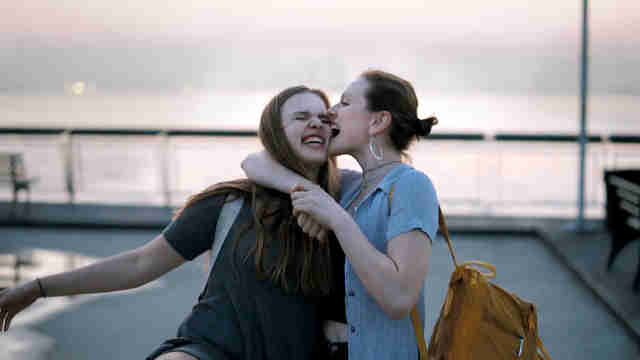 3. All This Panic
Released: March 31
Director: Jenny Gage
Why it's great: The best nonfiction teen movie (and maybe best teen movie, period) since 2012's Only the Young, this honest and endearing documentary tracks the lives of seven girls in New York City over a few years, shining a light on both common and uncommon struggles of urban youth. All This Panic is more like a real-life John Hughes film than a frank depiction of reality like Kids, but with spurts of underage drinking, candid talk of sex, and an evident level of freedom that living in the Big Apple allows minors, All This Panic captures an innocence, normalcy, and authenticity that this age group rarely earns from documentary.
Where to see it right now: Rent on iTunes (watch the trailer)
2. LA 92
Released: April 30
Director: Daniel Lindsay and T.J. Martin (Undefeated)
Why it's great: With footage recorded in the heat of and around the 1992 "Rodney King riots," LA 92's images speak for themselves without need of additional narration or retrospective commentary. (Reports of the time offer what little exposition and context is required.) This is not a supercut of news and home-video clips; Lindsay and Martin craft an impeccable experiential history, reminding us that their Oscar-winning doc, Undefeated, is very similarly a brilliant work of editing. But it's the music score, by Danny Bensi and Saunder Jurriaans, that really moves the story and makes LA 92 so engaging.
Where to see it right now: In theaters; stream on Hulu or National Geographic Channel (watch the trailer)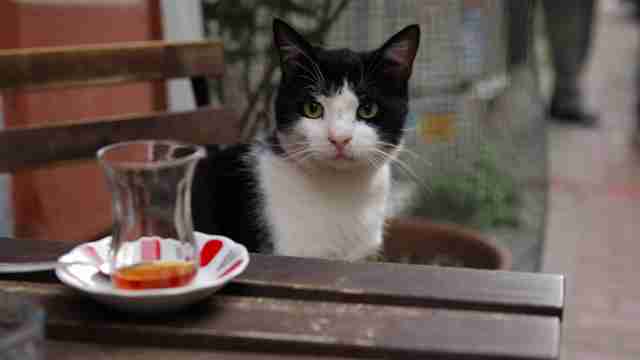 1. Kedi
Released: February 10th
Director: Ceyda Torun
Why it's great: Offering a one-of-a-kind encounter of Istanbul through its feline inhabitants, Kedi is part travelogue, city symphony, nature film, and feature-length cat video. Whimsically shot mostly at street level, the doc occasionally lifts its perspective to allow humans to speak for the freewheeling animals, explaining their general history and significance as well as offering specific introductions and stories. But the movie's stars are the four-legged creatures who roam wild, yet are still well-cared for by citizens willing to leave out food or pay vet bills. Even if you're not a cat person, you'll find Kedi an enchanting and tranquil delight. A tense and thrilling fight scene can't possibly be beaten by any of this year's action movies.
Where to see it right now: In theaters; stream on YouTube Red (watch the trailer)
Sign up here for our daily Thrillist email and subscribe here for our YouTube channel to get your fix of the best in food/drink/fun.