This year more than ever, documentaries are expected to challenge our idea of what's real and what's fake. That doesn't apply to this list, which is the (subjectively one person's) true ranking of the best nonfiction films of 2018. From the conventional yet topical to the more creatively compelling, we're watching them all as the year goes on, and we're highlighting only the essentials as they're released. We recommend you check them all out (and don't forget to catch up with the best documentaries of 2017 when you're done).
Recommended Video
How Thousands of Kids Are Getting To See 'Black Panther' For Free
5. Tell Them We Are Rising: The Story of Black Colleges and Universities
Released: February 19
Director: Stanley Nelson (The Black Panthers: Vanguard of the Revolution)
Why it's great: Nelson is PBS' go-to filmmaker for documentaries on black history topics, but unlike his usual work, this one leaves you with more than just a lesson on the past. Chronicling the milestones of and discourse around African-American education, from the slavery years through today, Tell Them We Are Rising focuses on the establishment of Historically Black Colleges and Universities while also highlighting the general importance of learning for the sake of empowerment and progress. Hearing from historians and seeing the compiled archival footage here, we're reminded of the taken-for-granted significance of education to influencing culture and inspiring past, present, and future civil rights movements. The history may be specific, but the encouragement should affect anyone.
Where to see it: Stream on PBS.org (through 3/22); rent on DVD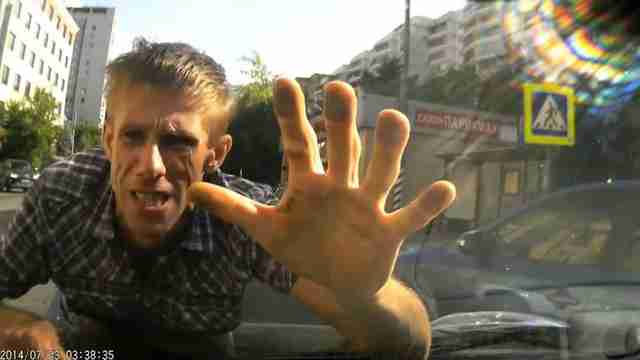 4. The Road Movie
Released: January 19
Director: Dimitrii Kalashnikov
Why it's great: There is a disturbing pleasure to be enjoyed in dashboard-cam footage of traffic accidents, though The Road Movie isn't just a compilation of Russia's craziest car videos. Through these recordings, viewers also witness strange encounters with bears and brides and prostitutes and parachuters. We experience a camera's theft by way of its own documentation of the incident. We travel into a forest in flames -- an incredibly surreal sight -- courtesy of one device. We take an inadvertent dip into a river thanks to another. There are surprises aplenty in this Warholian presentation of real-life death and destruction, and it will leave you paranoid about getting behind the wheel of your own vehicle.
Where to see it: Rent on iTunes, Amazon, and YouTube
3. The Cage Fighter
Released: February 2
Director: Jeff Unay
Why it's great: Calling The Cage Fighter a real-life version of Darren Aronofsky's The Wrestler, as pretty much every review has done, is a disservice to both films but certainly gives you an easy sell on this verité profile of an aging small-time, mixed-martial-arts competitor. Unay, whose past credits are mostly in visual effects for such blockbusters as Avatar and King Kong, makes a stunningly confident and cinematic feature debut following the dramatic life of Joe Carman, who struggles with the clash between his passion for fighting and his family's fearful disapproval of the part-time profession. The unscripted film offers a rare case of truth being more riveting than fiction.
Where to see it: In theaters
2. 24 Frames
Released: February 2
Director: Abbas Kiarostami (Close-Up)
Why it's great: The final film of one of Iran's cinema masters, 24 Frames is an absolutely mesmerizing documentary -- although many purists will disqualify it as such. The film is an experimental work that takes 24 static images, mostly photographs by Kiarostami plus one Dutch Renaissance painting, and animates them as four-and-a-half-minute vignettes focused mainly on wildlife and its interferences. What seems to be captured nature in these perfect shots of landscapes, some through windows, is all heavily constructed, yet hardly more manipulated than any edited work of nonfiction cinema or photography. Simultaneously an appreciation of the still and the moving image, 24 Frames actually feels more genuine than most documentaries, especially for its acknowledgment of the omnipresence of birdlife.
Where to see it: In theaters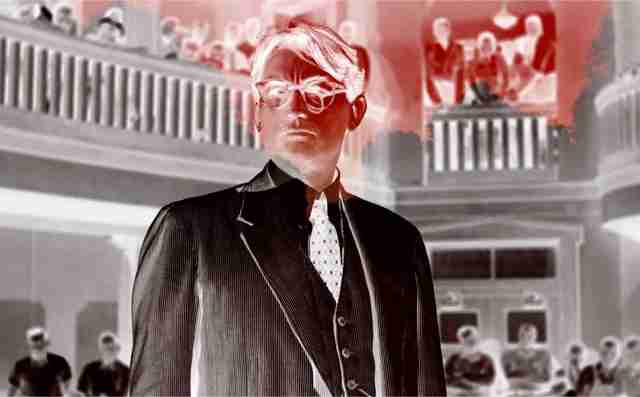 1. Did You Wonder Who Fired the Gun?
Released: February 28
Director: Travis Wilkerson (An Injury to One)
Why it's great: Not since Ross McElwee's Sherman's March has there been such a contemplative and resonating look at the South through a subjective documentary lens. In this experimental, personal-essay film, Wilkerson explores a difficult ancestral legacy as he investigates the unpunished murder of a black man committed by his own great-grandfather in Alabama more than 70 years ago. Through a powerful collage of old and new material, some of it inviting audience participation (the film was originally presented at festivals with live narration), plus examinations of more famous nearby racially motivated incidents such as the rape of Recy Taylor, we're challenged along with Wilkerson in our ideas about family, American history, and even iconic literary heroes.
Where to see it: In theaters
Sign up here for our daily Thrillist email and subscribe here for our YouTube channel to get your fix of the best in food/drink/fun.