As streaming services pour billions of dollars into original content to satisfy their subscribers' insatiable lust for new movies and shows, documentaries -- like nearly every genre -- have flourished. Rarely hits at the box office, nonfiction narratives are particularly well-suited to on-demand viewing, offering those who spend hours binge-watching lighter fare the rare opportunity to feel like they're learning something as they sit on the couch. 
Of course, quantity never equals quality, and 2019 has its fair share of duds in the documentary category. We're not going to focus on them, because that would be a dumb list! Instead, below you'll find the best documentaries of the year (including docuseries, the form that may have benefited more than any other from the streaming revolution), a compendium we'll update regularly throughout the year. You'll find streaming hits, obscure treasures, and theatrical releases, but they all share one common trait: They'll help you better understand the world, for better or for worse. 
Want to watch EVEN MORE documentaries? Check out the best of 2016, 2017, and 2018. Want more recommendations like this? Good: Check out our picks for the Best Movies of 2019 and the Best TV Shows of 2019.
Recommended Video
Big Boi From OutKast Introduces Cliff to Atlanta's Food Scene
17. Conversations With a Killer: The Ted Bundy Tapes
Release date: January 24
Director: Joel Berlinger (Paradise Lost trilogy)
Why it's great: Joel Berlinger's iconic work on the Paradise Lost trilogy centered on the myriad miscarriages of justice in the case of the West Memphis 3, who were convicted of murdering three boys in the mid-'90s, and while his Netflix docuseries focuses on a man whose guilt is never in question, Berlinger still manages to work in sly critiques of the justice system. Bundy may have been a ruthless serial killer, but somehow law enforcement failed to catch him, allowed him to escape TWICE, and wound up convicting him in Florida on some flimsy evidence and a showboating prosecutor. The tapes referenced in the title come from a journalist who interviewed a cagey Bundy on death row, but are ultimately secondary to the treasure trove of archival footage Berlinger intersperses throughout a relatively conventional docuseries peppered with talking heads -- one of whom survived a Bundy attack, and is one of the more revelatory figures in the doc. The convicted man eventually opens up a bit when he begins referring to his crimes in the third person, but, like most serial killers, he's impossible to relate to, and you wind up learning little about what makes him tick. Still, it's a fascinating story told over a fast-paced four episodes, and it does a far better job of developing a full picture of the killer's paradoxical charms and wit than Berlinger's companion piece starring Zac Efron, which has faced criticism for romanticizing Bundy. 
Where to watch it: Netflix (Watch the trailer.)
16. Jawline
Release date: August 23
Director: Liza Mandelup
Why it's great: Teens are mysterious creatures, made more so in the current social media climate. Liza Mandelup's documentary Jawline looks at this culture through the prism of one budding star: a boy in Tennessee named Austyn Tester, who has made something of a name for himself on apps like YouNow and Musical.ly. Austyn is a fascinating figure around which to center a piece on this subject: He's not, according to Mandelup's sources, one of the most popular kids on these platforms, but he still has enough of a following to see a way out of his tiny town and home filled with cats. Mandelup parallels his journey with the saga of Mikey Barone and Bryce Hall, two of Austyn's peers in the industry. They operate from an LA mansion alongside their manager, 21-year-old Michael Weist, who believes he is a mastermind in viral success. The film is brightly lit, beautifully shot, and thoroughly depressing, exposing a glistening world that targets teen girls' insecurities. 
Where to watch it: Stream on Hulu August 23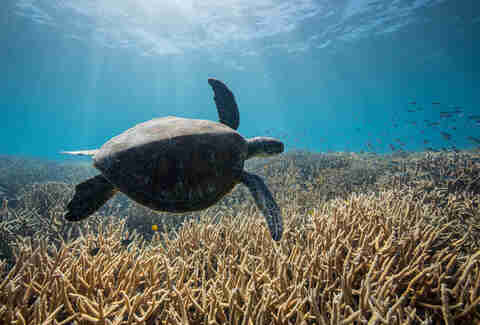 15. Our Planet
Release date: April 5
Director: Multiple
Why it's great: The team behind BBC's influential and popular Planet Earth series took their talents (including narrator David Attenborough) to Netflix, and the resulting series is just as stunning as any of the previous installments. Placing more emphasis on the devastating effects of climate change than its Planet Earth companions, Our Planet travels the globe to capture heartbreaking moments like a massive glacier calving and desperate walruses flinging themselves off cliffs to their deaths. The one knock against it as a documentary is that it doesn't depart from its predecessors' style in any meaningful way, down to some sequences that are mere variations on scenes previously depicted -- but when the message is this grave, and the natural world still so underexplored, Our Planet can get away with delivering familiar work with a slightly different tone. 
Where to watch it: Netflix (Watch the trailer.)
14. Aquarela
Release date: August 16
Director: Viktor Kossakovsky (¡Vivan las Antípodas!)
Why it's great: On paper, Aquarela sounds like a galaxy-brain film experiment. A trilingual documentary about water set to doom metal shot a 96 frames-per-second -- double the frame rate of even Peter Jackson's The Hobbit -- sets off all sorts of alarms. But in a dark theater, Aquarela is unlike any other movie -- fiction or documentary -- we've ever seen. For the subtitle-averse, the trilingualism doesn't really come into play; the film is mostly word-free, letting the main character, the water, "speak" for itself. Russian director Victor Kossakovsky, who's responsible for 2011's mind-bending, similarly mute nature doc ¡Vivan las Antípodas!, miraculously captures water in a swath of evocative emotional forms: "breathing" as tides ebb and flow, "screaming" as it thrashes in a nasty storm, "gurgling" as ice slowly melts. The movie is broken into five or so distinct scenes, from Russians skidding over Siberia's semi-frozen Lake Baikal in cars (ending in disaster), to extended underwater shots of icebergs and massive waves cracking and twisting in a frame rate that makes an everyday affair seem Martian. An impressionist doc that's not really interested in plot, Aqualera still manages to impart a central takeaway: The planet is undergoing some massive changes as climate change gets worse and worse, and the planet's water has things to say about it. We recommend taking whatever illicit substances you've got and heading to see this in theaters.
Where to watch it: In theaters August 16 (Watch the trailer.)
13. At the Heart of Gold: Inside the USA Gymnastics Scandal
Release date: May 3
Director: Erin Lee Carr
Why it's great: The harrowing, tragic, and infuriating story of the sexual abuse scandal that rocked the USA Gymnastics national team and Michigan State University lasted so long and affected so many people that it's virtually impossible to capture the full scope of it in a feature-length film. Dr. Larry Nassar is formally accused of assaulting at least 250 people during his time as an athletic trainer for both the women's national team and at Michigan State, though it's possible the true number will never be known. Carr finds a wide range of victims willing to share their story on film, which helps illuminate the depths of Nassar's manipulation, his brazenness, and the myriad institutional authorities who failed to protect children despite warnings and official complaints about this highly regarded trainer's behavior.  
Where to watch it: Stream on HBO Go and HBO NOW (Watch the trailer.)
12. Leaving Neverland
Release date: March 3
Director: Dan Reed
Why it's great: This new HBO original documentary is a disturbing and explosive one, focusing on the stories of two men who say Michael Jackson sexually abused them for years when they were children. By shifting focus away from the King of Pop and onto the alleged victims (Jackson was never convicted of assault or abuse during his lifetime), documentarian Dan Reed shows the immense star power Jackson wielded to influence not just the boys, but their entire families. Both victims describe their abuse in clinical detail, which makes for a queasy watch, but a worthwhile one as pop culture continues its long reckoning with the heroes it elevates and celebrates.
Where to watch it: Stream on HBO Go and HBO NOW (Watch the trailer.)
11. The Proposal
Release date: May 24
Director: Jill Magid
Why it's great: Artist Jill Magid has worked for years on a project about the legendary Mexican architect Luis Barragán, whose professional archives have been locked away in the basement of the Swiss company Vitra for decades, unavailable to the public. Magid's "proposal" is multifaceted and revolves around an exchange between the artist and Federica Zanco, who's been in charge of the Barragan Foundation and rigidly controls access to the archives and the use of Barragán's name (which the foundation copyrighted sans accent). The shots are exacting, precise as Barragán's creations, and the exchanges between Federica and Magid offer an oblique view of what drives the extremely wealthy to wield control over spaces and objects that should be available to everyone. The film is methodically paced, but the lengths to which Magid goes -- including acts that, for some, pushed the limits of good taste -- to convince Federica to agree to her proposal will keep you on the edge of your seat.
Where to watch it: In select theaters (Watch the trailer.)
10. Hail Satan?
Release date: April 17
Director: Penny Lane (Our Nixon)
Why it's great: While Satan has been around for a long time, The Temple of Satan, the primary focus of this sly documentary, was founded in 2013 by Malcolm Jerry and Lucien Greaves. The spokesperson for the group, Greaves speaks with authority and humor about the organization's larger political, social, and theological goals, which center around religious freedom and the separation of church and state. (Justifiably, The Temple of Satan does not like when governments install the Ten Commandments in State Capitals.) Though they wear black and often enjoy heavy metal, these aren't the Satanists of the Satanic Panic in the '80s, which gets a CliffNotes treatment here, or the robe-wearing fanatics from horror films. Using archival material of Sunday school cartoons and news programs, Lane gives the viewer a crash course on Satanism's place in history while also emphasizing the activist nature of modern Satanists. Despite some repetitive interviews, Hail Satan works as a funny, thoughtful primer on a group that trolls with the best intentions. 
Where to watch it: In theaters (Watch the trailer.)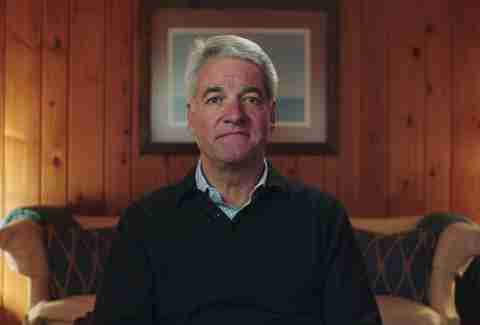 9. Fyre
Release date: January 18
Director: Chris Smith (American Movie)
Why it's great: The superior of the two Fyre Festival documentaries released earlier this year, Fyre is a fiendishly paced, carefully constructed procedural about the work project from hell. Early on we meet Billy McFarlane, a goober selling a fantasy of exclusivity and proximity to celebrity, and his entrepreneurial partner Ja Rule, a rapper selling a lifestyle of wealth and non-stop partying. Together they have a vision: a music festival in the Bahamas that promises all the FOMO-inducing opulence of a well-curated Instagram feed. Compared to Hulu's more think-piece-ey take on the material, Fyre puts you on the ground, walks you through each spectacularly dumb decision, and has the more memorable interviews. (Yes, we're talking about the highly meme-able Andy King.) Even if the Netflix version is perhaps the more ethically dubious of the two documentaries, one could argue that meta-layer of behind-the-scenes turmoil also adds to the experience: You start to feel like the scam will never end.
Where to watch it: Netflix (Watch the trailer.)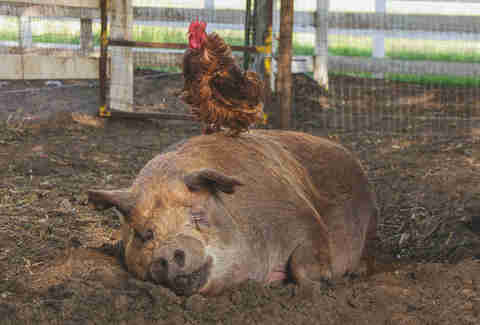 8. The Biggest Little Farm
Release date: May 10
Director: John Chester
Why it's great: It's still early, but The Biggest Little Farm sure looks and feels a lot like an Oscar winner for Best Documentary feature. In telling the decade-long story of John and Molly Chester's quest to turn 200 acres of fallow land outside Los Angeles into a biodynamic farm that works in harmony with nature, the film hits all the emotional sweet spots winning documentaries in recent years have hit. It's inspirational without veering into sentimentality; it depicts genuine hardship; it doesn't pull punches when it comes to the harsh realities of nature. Watching the Chesters transform an arid patch of land into a thriving farm not only highlights the environmental destruction humans have wrought, but also offers a viable solution that's well within our control. 
Where to watch it: In theaters (Watch the trailer.)
 
7. One Child Nation
Release date: August 9
Directors: Nanfu Wang and Jialing Zhang
Why it's great: There isn't much hope to be found in Nanfu Wang's first-person interrogation of China's one-child policy, the intensely strict "family planning" mandate in place from 1979 to 2015, and its reverberations are still felt both in China and in western countries today. Much of the information Wang relays isn't entirely new -- if you've read about the policy, you know that China committed serious human rights violations in enacting it -- but the firsthand accounts she elicits from her aunt, who gave her daughter to a trafficker when she was 20 days old; a village midwife, who blankly admits to inducing and aborting tens of thousands of babies and killing many newborns; and even her mother, who would have put her second child in a basket out on the street if it had ended up a baby girl; all offer intimate perspectives on just how handcuffed and indoctrinated everyone was under the restrictive law. (Very few people admit to thinking the one-child policy was a bad thing in sit-down interviews.) It's a sweeping indictment of the Chinese propaganda machine, of the uniquely complicated mass acquiescence under the system, and, of course, of the profound human rights atrocities committed in compliance with a policy that hasn't exactly helped the country in the long-term. One Child Nation is a bleak, but necessary, documentary about the very real human fallout of a destructive social experiment that happened in our lifetime.
Where to watch it: In theaters starting August 9 (Watch the trailer.)
6. Amazing Grace
Release date: April 5
Director: None credited (produced by Alan Elliott and originally shot by Sydney Pollack)
Why it's great: The long road Amazing Grace took from its filming in 1972 to its wide release this year explains a lot about why its subject -- the Queen of Soul herself, Aretha Franklin -- fought so hard to keep the visual account of her legendary 1972 gospel performance in Los Angeles from seeing the light of day. She was promised a documentary with the cultural impact of Woodstock, and instead Pollock and his crew botched the recording so badly that they failed to sync the sound, making a release impossible for decades. Thankfully, producer Alan Elliott stuck with the project, utilizing digital technology to correct the sound issues and working with the Franklin estate to ensure the finished film made it into the world. The result is a viscerally emotional depiction of 29-year-old Franklin and the Southern California Gospel Choir spending two nights sending an audience at the New Temple Missionary Baptist Church into rapturous ecstasy. Throughout the performance, however, it's difficult to shake the degree to which Franklin is absent from it. She's singing, obviously, but the cameras return again and again to the men who surround her: the Reverend James Cleveland, Franklin's father, and the charismatic choir director Alexander Hamilton. In the end, Franklin's singing is powerful enough to drown them all out.  
Where to watch it: In theaters (Watch the trailer.)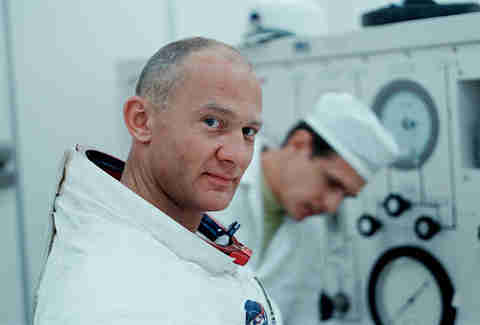 5. Apollo 11
Release date: March 8
Director: Todd Douglas Miller
Why it's great: Plenty of films have tried to capture the experience of space travel, from sci-fi movies (see: Alien, also the subject of a 2019 documentary) to historical dramas (like last year's First Man). Apollo 11 may not have any visual effects, but it still may make you gulp in wonder. Compiled from never-before-seen footage provided by NASA, the documentary charts the first flight of the moon from launch to touchdown through primary sources alone. Miller adds little 21st-century embellishment, aside from simple graphics that help to explicate the stages of the mission. Otherwise, everything we see or hear was available in 1969, with dialogue culled from 11,000 hours of recordings. The result is an awe-inspiring testament to the miraculousness of the event, buoyed by the crystal-clear 65 millimeter large-format images, recently unearthed by NASA staffers and digitized under Miller's supervision. But the moments that make Apollo 11 are the ones that come back down to Earth -- metaphorically speaking, that is. In digging through thousands of hours of audio, Miller found moments in which American heroes aren't deities, but just regular humans, with heart rates that escalate and silly jokes to spare. Buzz Aldrin making a crack about making sure he doesn't lock the module door behind him as he descends onto the moon? Classic. 
Where to watch it: In theaters or rent on Amazon, iTunes, YouTube, etc. (Watch the trailer.)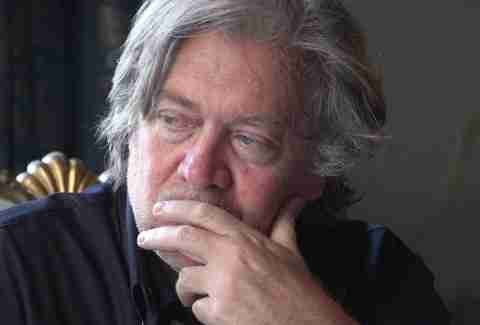 4. The Brink
Release date: March 29
Director: Alison Klayman (Ai Weiwei: Never Sorry)
Why it's great: If you've paid even passing attention to American politics in the past three years, you know who Steve Bannon is. The former chair of Breitbart News, the head of Donald Trump's 2016 campaign, and Chief Strategist in the Trump White House has long been known as the spiritual leader of the alt-right, an ideologue who pushes racist, xenophobic, and anti-Semitic views in the name of so-called "nationalism." The Brink's genius lies in its ability to humanize Bannon while further exposing the depth of his prejudice and the hollowness of his political agenda as he jets around the world trying to build a coalition of like-minded political figures. Klayman's access to Bannon, though it's crucially restricted at key moments, makes for a fascinating study not just of politics in action, but the limits of self-awareness. Whatever your preconceived notions of Bannon may be, The Brink is essential viewing if you're trying to get a handle on the true aims of nationalist populism throughout the Western world -- and who isn't trying to get a handle on it? 
Where to watch it: Rent on Amazon, iTunes, YouTube, etc. (Watch the trailer.)
3. The Amazing Johnathan Documentary
Release date: August 16
Director: Ben Berman
Why it's great: Charming and antagonistic, comedic magician John "The Amazing Johnathan" Szeles, who began performing in the '80s and eventually became a Las Vegas headliner with his brazenly confrontational act, makes for an ideal documentary subject. He's a showman with an understanding of the dramatic -- the movie centers around a "farewell tour" he embarks on following a bleak medical diagnosis -- but he also has the self-loathing streak of many successful stand-up comedians and he's not afraid to turn his anger against his wife, his fans, or, most essentially here, his director. In a series of absurd twists that recall David Farrier's nail-biter Tickled and Nathan Fiedler's gonzo reporting project Finding Frances, Untitled Amazing Jonathan Documentary transforms from a showbiz bio into a clever, often shocking variation on a reliably absorbing type of documentary: the meta non-fiction film about the tricky responsibility a director has to his or her subject. Given his background as a director and editor for projects from Tim Heidecker and Eric Wareheim, it's not surprising that Berman is willing and able to sit in uncomfortable moments. What's refreshing is that he digs deeper into himself and his subject as the film progresses, breaking down his own intentions and motivations as his project threatens to implode from within. He's not simply content to let the audience squirm. 
Where to watch it: In theaters and streaming on Hulu starting August 16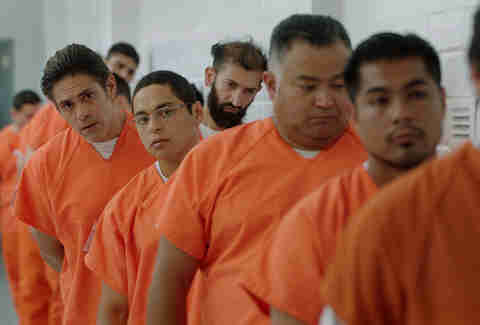 2. The Infiltrators
Release date: TBD
Director: Alex Rivera and Cristina Ibarra
Why it's great: Half tense prison-break thriller and half earnest political documentary, The Infiltrators is a hybrid of dramatic and non-fiction storytelling that's difficult to describe and even harder to shake. In 2012, an activist group of undocumented immigrants made a daring attempt to free detainees at the Broward Transitional Center in Florida by purposefully having two of their members give themselves for deportation up at the center. Once inside, they would coordinate to apply political pressure from the outside and secure releases for the immigrants being held captive. While many documentaries use reenactments, this project blends the "real" and the "fake" in a gripping, novel way by having actors play the parts "inside" the jail and relying on documentary footage for all the story "outside" the facility. It's tempting to ask why not simply make a traditional narrative feature, but the filmmakers ultimately justify the complexity of the set-up with thematically rich moments that zero in on the performative demands of political action and public protest. The movie puts you behind the walls, exposing the truth by crafting an elaborate lie.
Where to watch it: Coming in 2019
1. American Factory
Release date: TBD
Director: Julia Reichert and Steven Bognar
Why it's great: When the Chinese company Fuyao Glass opened a new factory in Dayton, Ohio, there was so much hope in the air. Billionaire Chairman Cao Dewang arrived at his new facility with the intention of writing a bold new chapter in the expansion of global capitalism, delivering prosperity to a struggling area while getting rich in the process. That was the plan, at least. Over the course of two hours, American Factory follows the slow depletion of that hope as the corporate culture of the Chinese managements butts heads with the customs, attitudes, and economic priorities of the American workforce. Directors Reichert and Bognar put their cameras everywhere: terse board meetings, raucous union organizing sessions, casual break-room conversations, and, in one revealing sequence, a business trip to a Fuyao factory in China. Despite sounding tremendously bleak, American Factory has more humor and humanity than your average magazine article about the challenges facing Middle America. For a movie about the complexities of mechanical manufacturing, it feels refreshingly handmade.
Where to watch it: Coming to Netflix in 2019