Documentaries, like practically every other fare of genre, have flourished lately. Chalk it up to streaming services new and old pouring billions of dollars into original content to satisfy their subscribers' insatiable lust for new movies and shows, or simply the glut of fascinating stories waiting to be told. Rarely hits at the box office, nonfiction narratives are particularly well-suited to on-demand viewing, however, offering those who spend hours binge-watching lighter fare the rare opportunity to feel like they're learning something as they sit on the couch. 
Of course, quantity never equals quality, so we're dedicating our year to watching as many films and series to pluck out the very best that will expand your intellectual and emotional horizons. Below you'll find the best documentaries of 2020 (including docuseries, the form that may have benefited more than any other from the streaming revolution). You'll find streaming hits, obscure treasures, and theatrical releases, but they all share one common trait: They'll help you better understand the world, for better or for worse. 
For more documentaries to watch, check out our favorite documentaries of 2019, 2018, 2017, and 2016, and the best documentaries to stream on Netflix right now. Plus, read about the best movies of 2020 so far.
Recommended Video
Ghost Kitchen: This NYC Restaurant Chain is Providing Free Catering for Health Care Workers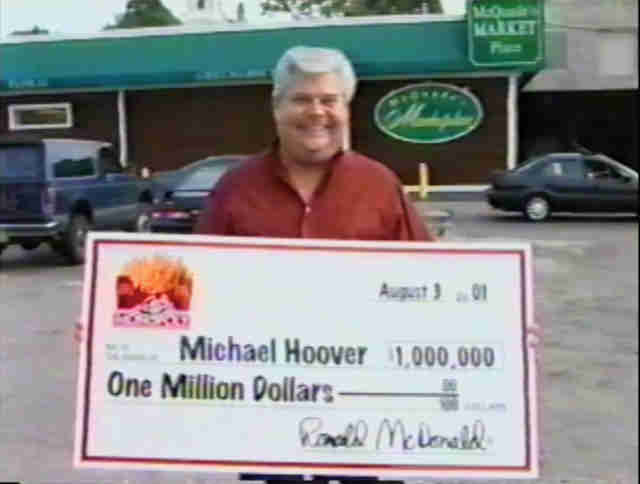 14. McMillion$
Premiere date: February 3
Director: James Lee Hernandez and Brian Lazarte
Why it's a great doc: Some of the best documentary stories are the ones that feel so outrageous that they couldn't possibly be real. McMillion$ is a solid example of this type of truth that is absolutely stranger than fiction. The six-episode docuseries shines a light on the Monopoly game McDonald's ran for over a decade, from 1989 to 2001, and the baffling scam that coincided with the seemingly innocent contest. As the story unfolds, the stylized series introduces a quirky group of crime-fighters and criminals -- and the mob, let's not forget about the mob -- all orbiting around a $24-million dollar case of fraud that eluded law enforcement for years. McMillion$ explores the crime from every angle, showing just how one man got away with selling off the game's winning tickets to family, friends, and neighbors, while also shining a light on the bad decisions a little bit of greed can inspire. 
Where to watch it: HBO (Watch the trailer.)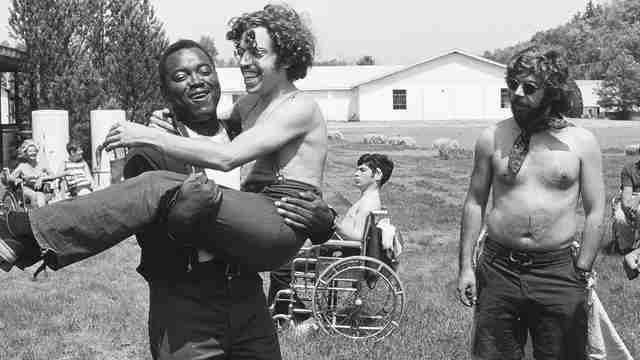 13. Crip Camp
Release date: March 25
Directors: Nicole Newnham and Jim LeBrecht
Why it's a great doc: Chances are you have not heard of Camp Jened, a camp for disabled people that operated in upstate New York between the 1950s and 1970s. But the documentary Crip Camp invites you into this hippie-run utopia, introducing its attendees that will later go on to fight for disabled rights across the country. The film, produced by Higher Ground, the Obamas' company, is co-directed by sound designer Jim LeBrecht, who went to the camp in 1971 and the stay changed his life. As a teen suffering from spina bifida, he felt like an outcast among his peers. At Jened he was a cool kid. Through incredible archival footage, the documentary shows how campers at Jened were given the freedom they so often lacked in the outside world. There's smoking, sex, partying, and a sense of pure community. The narrative then swerves to life outside of this ostensible paradise, following activists like Judy Heumann, who staged protests that led to the adoption of the Americans with Disabilities Act. These are also amazing stories, but you're left wishing that the filmmakers had spent a little more time delving into the history of Jened beyond this one generation. 
Where to watch it: Netflix (Watch the trailer.)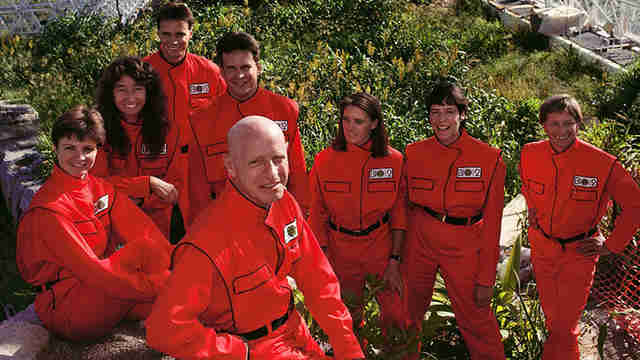 12. Spaceship Earth
Release date: TBD
Director: Matt Wolf (Recorder)
Why it's a great doc: Following in the footsteps of Pauly Shore's 1996 comedy Bio-Dome isn't easy, but documentary filmmaker Matt Wolf is up to the task with this non-fiction chronicle of the Biosphere 2 project launched in the late '80s. Funded by billionaire Ed Bass and spearheaded by artist-engineer John Allen, Biosphere 2 was an attempt to make science-fiction ideas a reality by sending a team of scientists to live in a large self-sustaining, glass-covered ecological structure in Arizona. Spaceship Earth captures both the spirit of utopian hope that powered the wildly ambitious research facility and the culture of secrecy that formed as media scrutiny of the project became more intense. Was it an experimental art project or a rigorous scientific study? A publicity stunt or a noble test? A farce or a tragedy? While the contemporary interviews with participants are revealing, providing necessary context and welcome perspective, the documentary is at its best when it stays firmly rooted in the past, telling a story of counter-cultural idealism thwarted by competing egos and corporate interests.
Where to watch: TBD
11. Visible: Out on Television
Release date: February 14
Director: Ryan White
Why it's a great doc: Just two decades ago, the concept of two women kissing on television almost cost the career and livelihood of one of the most famous personalities in Hollywood today: Ellen Degeneres. Her out-of-the-ashes journey from rising sitcom star to shamed out-of-the-closet lesbian to lifetime achievement award-winning talk show host is just one of the many instances of the homosexual experience, one of life-threatening struggle and world-changing progress, explored in Ryan White's new Apple TV+ docuseries. Ellen is just one of the many famous faces featured throughout the five-episode series: Oprah Winfrey, Tim Gunn, Lena Waithe and Wilson Cruz, who also acts as the show's executive producer, are all here, adding heartfelt context to the quickly-paced, deeply-analytical story being told. The docuseries acts as a reminder for some, and an education for others, that it wasn't that long ago that the gay and lesbian communities were viewed as dangerous delinquents, frequently mentioned alongside the always-feared communist threat of the 1950s. From its wide perception as mental illness to the legalization of gay marriage, LGBTQ representation and acceptance has evolved exponentially over the seven decades since small screen entertainment began. Basically, we've all got TV to thank for that.
Where to watch it: Apple TV+ (Watch the trailer.)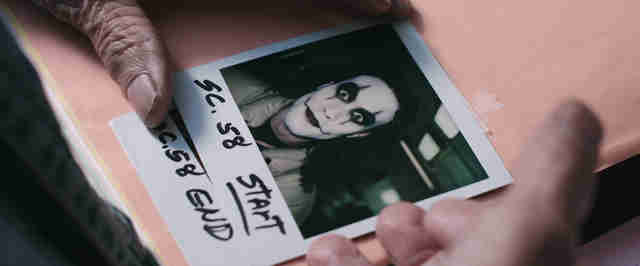 10. Cursed Films
Premiere date: April 2
Director: Jay Cheel
Why it's a great doc: Films commenting on other films always runs the risk of getting a little too meta for an average viewer, but Shudder has done wonders with its original documentaries about horror filmmaking: First with last year's Horror Noire: A History of Black Horror (one of our favorite movies of 2019), and now with Jay Cheel's series Cursed Films, tracking down the real stories behind some of Hollywood's most famously "cursed" productions, like The Crow, Poltergeist, The Exorcist, and others. It's the perfect vehicle to debunk some of horror's longest standing dark rumors and theories with talking head interviews, from journalists and authors to high-profile producers and actors who starred in the films themselves. Episodes often take breaks to chat with real-life dark magick practitioners, for example, to perform the sorts of rituals on-camera that freaked so many people out in theaters, breathing some much-needed levity to a sometimes bleakly heady experience. For horror fans, it's a must-watch; for everyone else, it's a fascinating entry point into the wide world of on-set conspiracy theories.
Where to watch it: Shudder (Watch the trailer.)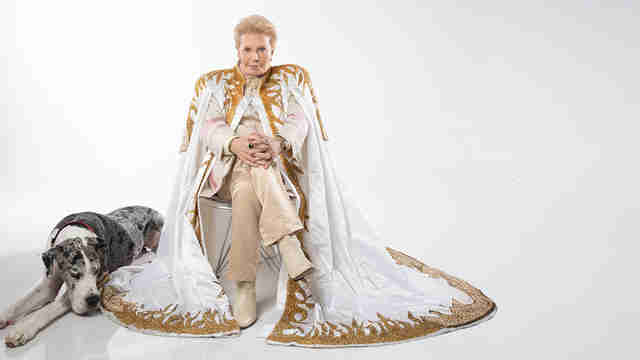 9. Mucho Mucho Amor
Release date: TBD on Netflix
Director: Cristina Costantini and Kareem Tabsch
Why it's a great doc: Walter Mercado knew the value of showmanship. When the famed Puerto Rican astrologer would appear on television, whether it was in a psychic hotline commercial, a daytime talk program like The Sally Jesse Raphael Show, or his own long-running extravaganza on Univision, he always looked immaculate. He was like a statue come to life. The wardrobe, the hair, and the soul-piercing stare made him a star, the type of extravagant screen presence that stops a channel-surfer right in their tracks. Mucho Mucho Amor, a playful and brisk bio-documentary, celebrates his star-making qualities while also arguing that it was his universal message of peace and love that truly made him an icon. Blending captivating footage of Mercado's flashy heyday, animated sequences, and interviews, the movie provides plenty of context and background information for younger viewers who perhaps only know Mercado as a meme or a distant memory. It lacks the outrageous flash of its subject -- how do you compete with all those jewell-covered capes? -- but the filmmakers make up for it with a curious, empathetic touch. 
Where to watch it: On Netflix this summer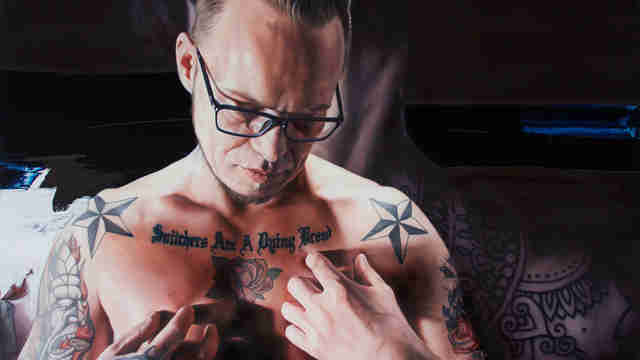 8. The Painter and the Thief
Release date: TBD
Director: Benjamin Ree (Magnus)
Why it's a great doc: Norwegian documentary filmmaker Ree paints a remarkable portrait of two lives that become intertwined. Instead of shunning the person who stole two of her pieces from a Norway exhibition, painter Barbora Kysilkova befriends the man, a career criminal named Karl-Bertil, a junkie who pilfered the art in the midst of a bender and has no memory of where he abandoned it. Barbora is desperate to know what became of her dark, hyper-realistic works, but she also finds a muse in Karl-Bertil, who is deeper than his "Crime Pays" T-shirt suggests. Ree allows both of them to tell their sides of the story while following their burgeoning friendship over the course of years. It's easy to imagine Barbora and Karl-Bertli as characters in a narrative feature, as we see their fortunes shift. After a low point, Karl-Bertli starts rebuilding his life just as Barbora's starts to fray, her obsessions with turning misery into art becoming a burden. The Painter and the Thief mostly lets the viewer just live with these people and the tension that exists between them as it weaves in questions about muses, pain, and the act of creating art. 
Where to watch it: TBD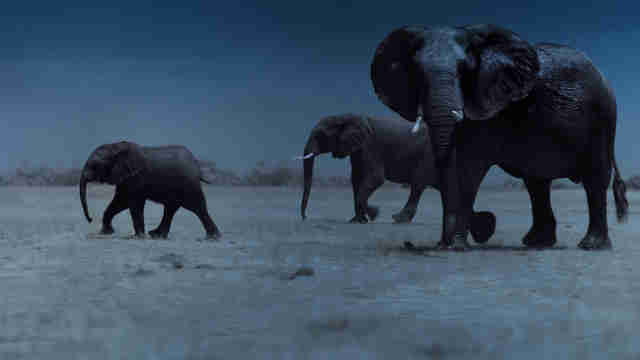 7. Night on Earth
Release date: January 29
Director: Multiple
Why it's a great doc: Another must-watch British nature docuseries, Night on Earth feels like an impossibly fresh take in the self-crowded Planet Earth space just by turning off the lights. Not all of the series is high-tech infrared camera shots taken at night; it finds the right balance between daytime animal behaviors and the dramatic, energetic shift into the dark. The juxtaposition, in addition to newly discovered behaviors as animals (like the famous polar bears) are adapting to their altered ecosystems because of climate change, might seem like merely a gimmick with stunning camera work, but don't be fooled -- Night on Earth is the real deal.
Where to watch it: Netflix (Watch the trailer.)
6. The Mole Agent
Release date: TBD
Director: Maite Alberdi (The Grown-Ups, Tea Time, I'm Not From Here, etc.)
Why it's a great doc: The Mole Agent is a documentary that sneaks up on the viewer. At the beginning, we meet Detective Romulo, a private investigator seeking a dexterous senior citizen to go undercover and sniff out possible abuse occurring at a nursing home in Chile. The 83-year-old man he chooses for the job, a thoughtful and polite retiree named Sergio, proves to be an effective agent even if he can't quite get the hang of FaceTime on his phone. The other residents at the home quickly grow to love Sergio, calling him "the gentleman" and showering him with praise. (In one of the funniest and sweetest scenes, Sergio gets elected the home's equivalent of the prom king.) Like in any compelling spy narrative, Sergio begins to question the nature of his given mission, growing frustrated by his handler's demands for simple, verifiable answers to complicated questions. Despite a somewhat cutesy score and some repetitive moments, The Mole Agent succeeds as a nimble comedy about old age, familial responsibility, and loneliness. By emulating Sergio's gentle demeanor, the filmmakers craft a portrait of the elderly that's both kind-hearted and morally righteous. 
Where to watch it: TBD
5. The Truffle Hunters
Release date: TBD 
Director: Michael Dweck and Gregory Kershaw (The Last Race)
Why it's a great doc: One of the loveliest films of the year, The Truffle Hunters is a documentary about the truffle trade in Northern Italy. Its stars? A bunch of older Italian men and their beloved dogs, who they treat like children. Directors Michael Dweck and Gregory Kershaw offer gorgeously shot windows into the serious business of scouring the forests for these delicacies. It's not entirely sweet pups and their devoted owners, though. Without any extra context, Dweck and Kershaw introduce us to the traders who make the industry a vicious one with a lot of money on the line. Still, the indisputable star is Birba, a sweet pooch of unidentifiable breed whose elderly person feeds from his own dinner table and worries about leaving behind once he passes.
Where to watch it: TBD
4. Time
Release date: TBD
Director: Garrett Bradley (Alone)
Why it's a great doc: Garrett Bradley's documentary is both an extraordinary love story and an indictment of America's corrections system. Using home video from her subject and her own footage, beautifully rendered in black and white, Bradley constructs the story of a woman who has been fighting for 20 years for the release of her husband from prison. Fox Rich and her husband Rob both were involved in a bank robbery, but while Fox's sentence was relatively brief, Rob's was for 60 years. In the interim period, Fox raised their children on her own, started a successful career, and began speaking out about the racial injustice inherent in America's penal policy. Bradley's film is both a mediation on what it means to wait for someone as much as it is a condemnation of the system that unduly punishes Black people in this country. 
Where to watch it: TBD
3. Bloody Nose, Empty Pockets
Release date: TBD
Directors: Bill and Turner Ross (Contemporary Color, Western, etc.)
Why it's a great doc: The theme song from Cheers succinctly summed up the communal appeal of the local bar: "Sometimes you want to go where everybody knows your name." On the surface, this genre-bending documentary from brother filmmaking team Bill and Turner Ross is a straightforward celebration of that concept, one that explores depths of feeling, patterns of behavior, and types of language you wouldn't see on a network sitcom. Chronicling the closing night of a Las Vegas dive called Roaring '20s in November 2016, in the the shadow of Donald Trump's election victory, Bloody Nose, Empty Pockets introduces a series of bartenders and barflys, observing them in verité style as they watch Jeopardy! on TV, sing songs, and get in arguments. An Australian regular takes acid; a cake gets smashed. Just another night out on the town. The setup is simple and the hangout vibe is a pleasure, but the story of how the the film was made, which goes mostly unacknowledged on screen, blurs the line between fiction and non-fiction in a way that gives the events a woozy texture. It's a sentiment most bar-goers can relate to: Why let the truth get in the way of a great story? 
Where to watch it: TBD (Watch the trailer.)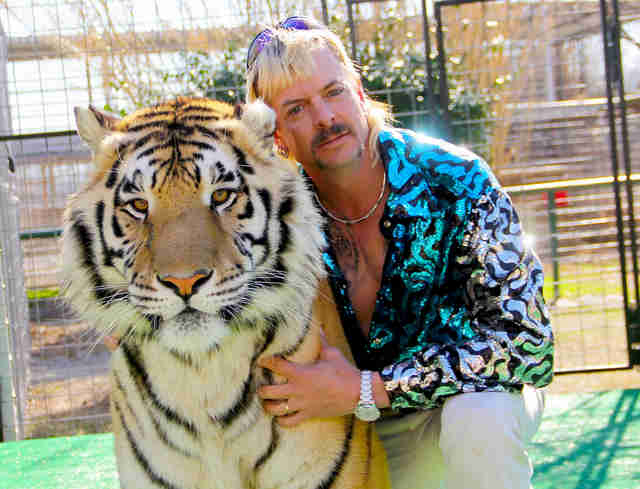 Premiere date: March 20
Directors: Eric Goode and Rebecca Chaiklin
Why it's a great doc: Before Tiger King came along, a few docuseries were vying for the title of Netflix's craziest true-crime shows. Since Tiger King came out, it's no longer a contest. This series, a close look into the community of exotic animal keepers hiding in plain sight, has more crazy moments, twists, and real shockers in a single episode that it's legitimately difficult to keep track of every jaw-dropping revelation. Directors Eric Goode and Rebecca Chaiklin know how to hook an audience: Every episode starts with an epiphany and ends on a cliffhanger as they get deeper into the world of big cats, the drama unfolding between someone like Joe Exotic, who at one point owned the largest private zoo in the United States, and his mortal enemy Carole Baskin, who runs Big Cat Rescue in Florida. Beyond being absolutely insane to watch, Tiger King pulls off the delicate task of telling this impossibly crazy story with both empathy and a critical eye. No one comes out of it unscathed. 
Where to watch it: Netflix (Watch the trailer.)
1. Dick Johnson Is Dead
Release date: TBD
Director: Kirsten Johnson (Cameraperson)
Why it's a great doc: It's difficult putting into words what makes Dick Johnson Is Dead likely one of the best movies of the entire year, documentary or otherwise. Kirsten Johnson's film, which premiered at this year's Sundance Film Festival, is simply one of the most beautiful, moving, personal, and probably even helpful pieces about loss that anyone has ever created. It's often laugh-out-loud funny, but also a sob-fest from beginning to end. Johnson, a lauded cinematographer who made the brilliant 2016 documentary Cameraperson by cobbling together footage she had previously shot, was facing the advancing age of her beloved father, C. Richard a.k.a. Dick, when she asked him to collaborate on a project. She wanted to make a film about the end of his life with his full cooperation, not just documenting his own decay, but imagining scenarios in which he could die. Together, Kirsten and Dick stage elaborate (and sometimes hilarious) deaths for him with the help of stunt people, and Dick Johnson Is Dead becomes a portrait of how filmmaking itself trains us and inures us to the very idea of a human's demise. But along the way, Kirsten shows the very real process of dementia eating away at a once vibrant person's memory as her psychiatrist dad starts to lose his own mental faculties. Still, for as depressing as it is, Johnson is as much focused on the pain of losing loved ones as she is on the joy of having them in your life. It's a spectacular portrait that will crush you.
Where to watch it: TBD on Netflix
Need help finding something to watch? Sign up here for our weekly Streamail newsletter to get streaming recommendations delivered straight to your inbox.