The 33 Best Documentaries of All Time
Portrait Films (Edited)
Portrait Films (Edited)
Documentary is not a genre, but an entire branch of movie-making. So pitting diverse qualifying contenders against each other to determine the 33 best... well, that's difficult. And when you're coming down from the wildest election in American history, it's even more difficult.
Have I included enough music docs (Don't Look Back, Gimme Shelter), foreign entries (Tokyo Olympiad, The Sorrow and the Pity), or issue-driven films (Super Size Me, An Inconvenient Truth)? I'm definitely missing great shorts and series (Night and Fog, Civil War, The Staircase, the Up films), as we've limited the list to features longer than an hour. And movies that mainstreamed the form, like Nanook of the North, The King of Kong, Crumb, The Endless Summer, Capturing the Friedmans, Paris Is Burning, Spellbound, Bowling for Columbine, The Times of Harvey Milk, and The Fog of War, did not make the cut.
What the titles ranked below have in common is that they are masterpieces of nonfiction storytelling, and you need to see them all: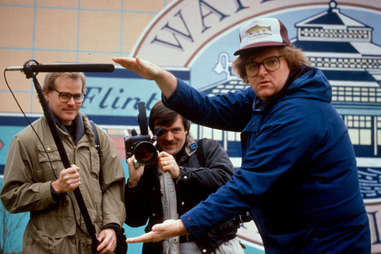 33. Roger & Me (1989)
Back before he was the most famous documentarian alive, Michael Moore could make a first-person-style investigative film where he was as much the subject as the issues he focused on, and the result was a brilliant mix of the personal and political. In Roger & Me, Moore's comically naïve hunt for the CEO of General Motors spotlights the harm being done to the city of Flint, Michigan by the shuttering of local auto plants.
32. Cave of Forgotten Dreams 3D (2010)
Including the 3D in the title above is important -- this movie is not the same in just two dimensions. Employing 3D for a virtual visit to the otherwise publicly impenetrable Chauvet Cave, Werner Herzog unearthed the next step in cinematic documentation, providing the proper depth perception for our guided exploration of geological shapes and textures -- at the same time presenting ancient cave-wall paintings as proto-filmmaking. We get the feeling of really being present in various periods, as if unstuck in time.
31. How to Survive a Plague (2012)
A history of the AIDS epidemic through the mid-1990s is obviously one of the most gut-wrenching films of all time, but this is a documentary that elicits as many tears of joy as tears of heartbreak because it chronicles a story of hope, determination, and ultimate victory. Comprised mostly of footage shot during the early years of the crisis, much of it by camerapeople who didn't live to see the film, the quest of organizations ACT UP and TAG to find better treatment for HIV and AIDS is experienced up close and personal through David France's archival-vérité approach.
30. The Battle of the Somme (1916)
There is some debate over what is the first feature documentary ever made, and this is my answer if I discount the straight recording of a sporting event and the full-on reenactments in early ethnographic films. Combining actual front-line trench footage with some wonderfully staged battle scenes, this controversial (yet extremely popular at the time) propaganda film captures the Great War as it's happening, and it was released quickly enough to have an enormous impact on British morale. Plus, this was the best-selling film in the UK for 60 years -- until the release of Star Wars.
29. The Last Waltz (1978)
Seven years after taking part in the making of Michael Wadleigh's Woodstock, which itself is a remarkable concert film that sadly just missed a place on this list, Martin Scorsese directed a feature on The Band's 1976 farewell show that so perfectly contrasts against the previous decade's more free-form music docs. It's an apt representation of where music was going at the time, as it's almost epically overproduced, with all the legendary Hollywood craftsmen to be found in the credits upstaging, for some of us, the musicians appearing on stage and screen.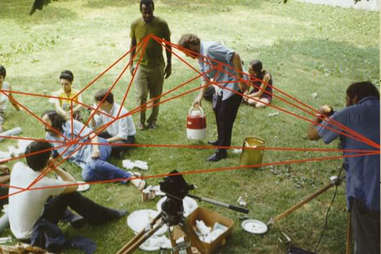 28. Symbiopsychotaxiplasm: Take One (1968)
Apologies to classics like Burden of Dreams and Hearts of Darkness, but the best documentary about making a film isn't tied to any completed movie. It's this multilayered, mind-bending experimental feature made by people who weren't sure what it was to begin with, which wound up too complex to explore in a single paragraph. Put simply, it's an acting exercise inside of a directing exercise inside of a production exercise, shot mostly on location in Central Park with almost too much transparency. I see and enjoy it on one level as a serious farce about the collaborative art, but that's just a single reading among many.
27. Paradise Lost: The Child Murders at Robin Hood Hills (1996)
Now primarily revered for how it eventually, along with its two sequels, helped to free three clearly innocent men, Joe Berlinger and Bruce Sinofsky's initial film on a horrendous triple-homicide case involving little boys in West Memphis, Arkansas, and the ensuing trial of the then-teenage suspects, is a pinnacle achievement in courtroom-focused true-crime documentary. But it's not a great film because of its impact. It's a great film because of its comprehensive documentation of a compelling story, which inspired viewers to actively participate in what happened next.
26. Koyaanisqatsi (1982)
A nonverbal, narrative-free film best known for its time-lapse cinematography and original score by Philip Glass, this too is the first of a trilogy (1988's Powaqqatsi and 2002's Naqoyqatsi followed). At the time, there had been nothing like it before -- and 35 years later, it's still a rare piece of nonfiction film art. Whether you wish to view it as a prescient work with an implicit environmentalist theme or just a trippy, meaningless montage of "life out of balance," it's a stunning spectacle that now also functions as a curious time capsule. Many other docs can be that, too, but this one is uniquely marvelous for its ambiguous motion pictures played at various speeds.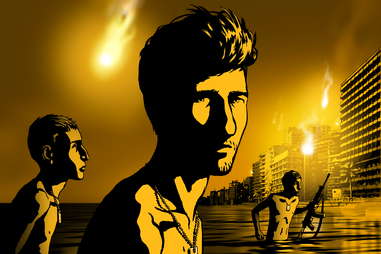 25. Waltz with Bashir (2008)
While hardly the first animated documentary, Ari Folman's Oscar-nominated feature attempting to recount his experiences during the Lebanon War is the best of its kind. It does a magnificent job of showing all that animation can do as a reenactment tool, depicting not just the actuality of events, but also the surreal nature of memory and psychological representation. Then he concludes the film with actual graphic footage of the devastating Sabra and Shatila massacre, hitting us with the realization that some parts of a story like this one need to involve photographic evidence
24. The Arbor (2010)
It's constantly a disappointment how many biographical documentaries about artists fail to find an approach befitting their subject. That's why Clio Barnard's film about British playwright Andrea Dunbar is such a revelation. This highly original work employs the technique of "verbatim theatre," casting actors in the roles of the film's interviewees and having them lip-sync real people's words. Plus, it also stages parts of Dunbar's autobiographical play, The Arbor, in the courtyard of a housing project like the one she grew up in. There's truly nothing like it.
23. The Look of Silence (2014)
The stronger one of Joshua Oppenheimer's films confronting the mid-1960s genocide in Indonesia (the other is The Act of Killing) follows an optometrist as he meets and interviews the individuals responsible for the death of his brother, none of whom have been held accountable before. It sounds so simplistic, and at first it plays so serenely, then gradually, it builds into a powerful record of the candid confessions of men still considered heroes in their country. Another documentary about memory, this one focuses on the legacy of events that will soon only be in the hands and minds of a generation detached from and mistaken about the events of 50 years ago.
22. Chronicle of a Summer (1961)
Now that most documentaries seem to be first and foremost about their own making, this once-groundbreaking film by anthropologist Jean Rouch and sociologist Edgar Morin may not seem too special to modern audiences. Yet everything it says and does with its confrontational style -- man-on-the-street prodding about happiness, deep discussions with Parisians on important issues of the time, and glimpses of the subjects' own reactions to themselves on screen -- remains fascinating in its reflexive approach to provoked and observed truth.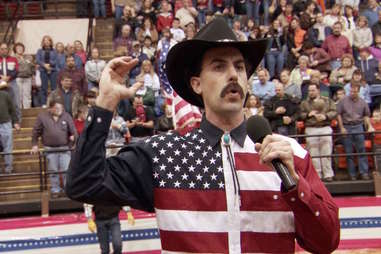 21. Borat: Cultural Learnings of America for Make Benefit Glorious Nation Kazakhstan (2006)
This nonfiction comedy, led by a fictional character traveling across the US, is more the speed of the modern crowd, in part because we expect humor in our news "reporting" and therefore also in our documentary films. As "Borat," actor Sacha Baron Cohen holds a mirror to America, and the truth is as ugly as it is hilarious. The old guard was clearly too focused on the idea that the observing camera hides the real truth of what is being observed. As it turns out, those observed will be most honest in front of a camera they think serves only some distant foreign audience.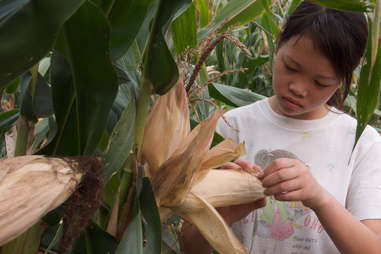 20. Last Train Home (2009)
Lixin Fan's chronicle of a family torn apart gives us an extraordinary glimpse at the common plight of migrant workers in China. It is an incredibly absorbing film that contains a fluid mix of informative, observational, fabricated, and, in one powerful moment, quite provocative material. It's pretty much a perfect documentary, as it checks off every box for what a work of nonfiction cinema can do. We haven't gotten many docs yet this century that qualify for that level of distinction.
19. The War Room (1993)
The majority of political campaign films concentrate on the candidates, in part because they're a bigger draw. But this documentary from Chris Hegedus and D.A. Pennebaker (who'd worked on a kind of short precursor 30 years earlier, titled Campaign Manager) created movie stars out of James Carville and George Stephanopoulos, turning them into an unlikely attraction for audiences. It might not have been so popular a film if Bill Clinton hadn't become president, but either way, it'd still be a riveting look inside the workings of a fully charged political machine.
18. Grizzly Man (2005)
Herzog's best feature-length doc is a sort of forensic character study, an exploration into the mind and actions of bear lover Timothy Treadwell through his own footage, leading up to his and his girlfriend Amie Huguenard's deaths at the hands (paws?) of grizzlies. This stunning multi-tiered work, featuring running voice-over commentary from the director, turns nature documentaries on their head, and its significance has only grown greater following the release of Disney's nonfiction film Bears, which depicted real bears, filmed in the same place that Treadwell died, as cute, friendly, humanlike creatures.
17. The Battle of Chile (1975-1979)
Today, every revolution is covered to an extreme -- but never excessive -- level. Mainly by social media and documentary films of all sizes, if not always the mainstream news outlets. But back when Patricio Guzman and his collaborators defined embedded and endangered documentary journalism with this three-part chronicle of the 1973 Chilean coup d'etat, it was an astonishing achievement. And not without its own casualties -- the first part ends with one of the most unforgettable shots in doc history: cameraman Leonardo Henrichsen filming his own death.
16. Portrait of Jason (1967)
As in painting, many of the best portraits done by documentary artists are those of otherwise unknown figures. Aaron Payne, aka Jason Holliday, is every bit as captivating as the Mona Lisa, and despite the presumed context you'd get from a film that's entirely made up of a single interview, he winds up remaining almost as mysterious a character. A hustler and performer by trade, he displays a somewhat manufactured, yet often very frank personality, but who knows how much of his highly entertaining stories are embellished? And as he gets more and more intoxicated as the interview goes on, how much of Jason -- an out-and-proud, sexually candid gay man at a time when that wasn't easy -- becomes buried or revealed as the film plays out?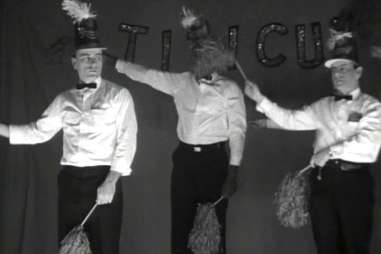 15. Titicut Follies (1967)
Frederick Wiseman is wrongly known for being a passive observational filmmaker -- yet his most famous work, which was also his directorial debut, is tremendously challenging, and one of the most notable examples of the impact of documentary. This production, which looks at the disturbing conditions for patients at a hospital for the criminally insane, may have directly influenced changes at the facility. More so, it continues to have a powerful effect on its audiences, and their notions of the mentally ill and their care.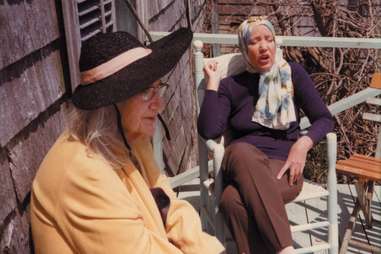 14. Grey Gardens (1975)
Thank goodness the Beales existed in a time before modern reality television. And thank goodness they were captured through the lens of brothers Albert and David Maysles. Big Edie and Little Edie are the sort of documentary characters who all but leap off the screen. Their story, of a high-class mother and daughter living in a literally and metaphorically crumbling mansion, is the epitome of the stranger-than-fiction idea. It's also a vehicle through which we get to meet two wonderfully kooky ladies who are fascinating beyond belief.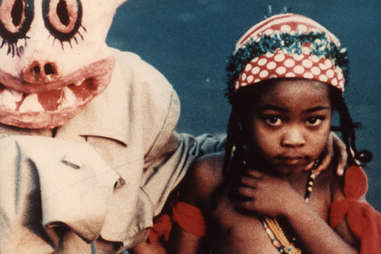 13. Sans Soleil (1983)
Chris Marker's classic essay film, a meditation on time and memory, is really just a very creative home movie, if we want to crudely reduce it to something even he acknowledged it as being. But oh, how creative, with its distinction from the usual personal documentary and travelogue in its employment of a female narrator relaying the words of a fictitious cameraman about his time in West Africa, Japan, Iceland, and San Francisco. To paraphrase a line from the film, even if you don't understand it, you will enjoy it.
12. Streetwise (1984)
Martin Bell is the director of this Oscar-nominated look at homeless teens in Seattle (then "America's most livable city"), but his photographer wife, Mary Ellen Mark, and writer Cheryl McCall deserve a lot of credit for originally documenting the kids for a Life magazine article and helping to earn their trust. It's absolutely astonishing, the kinds of characters and events they manage to capture within this tragically exotic world of runaways, hustlers, and streetwalkers, including both a boy left alone by his incarcerated father (whose lives inspired Bell's drama film American Heart) and a 14-year-old prostitute. It becomes even more heartbreaking when you look up what became of all these kids after the film's release.
11. F for Fake (1973)
Orson Welles hosts viewers through a twisty tale of fakes and frauds and fabrications, and it plays like a cinematic magic show. Instead of sleight of hand, the Citizen Kane director uses sleight of editing, offering up a loose and demanding nonlinear narrative involving art forger Elmyr de Hory, hoax author Clifford Irving, and Welles' beautiful assistant -- used as a distraction, of course -- actress Oja Kodar. Plus, Welles himself as a self-admitted charlatan. Like most movies about the art of illusion, this one begs to be seen multiple times.
10. Hoop Dreams (1994)
One of the rare docs to be nominated for an editing Oscar, Steve James' crowd-pleasing sports film follows two African-American teens through their high school basketball careers. It's a product of perfect luck and superb storytelling, a combination that makes for a highly entertaining and affecting feature that also carries a lot of social significance. For nearly three hours, we become completely invested in the lives of William Gates and Arthur Agee, concerned with nothing other than what happens to these two boys.
9. Salesman (1968)
In this vintage piece of Americana, the Maysles brothers, with Charlotte Zwerin, capture the world of door-to-door Bible peddlers as if they're an endangered species. The filmmakers might as well have been documenting bygone traditions of the Inuit or the conservation of the last mountain gorillas in the Congo. The Maysles' best films concern ends of eras, marking turning points in cultural history large and small, and this one is a biggie, representing not just the death of the salesman, but the resonating question of whether God was dead. Neither actually went totally extinct, but this film still documents dinosaurs of a sort, performers of a now-rare art form.
8. Aileen: Life and Death of a Serial Killer (2003)
Nick Broomfield, the original faux-naïve first-person investigative filmmaker, made (with co-director Joan Churchill) this documentary on death-row inmate Aileen Wuornos after being subpoenaed as a witness because of his 1992 feature about her, Aileen Wuornos: The Selling of a Serial Killer. It's a deeply fascinating follow-up because of how much of Wuornos' story is changed from one film to the next, as well as for its moving consideration of the complex and often unbalanced relationship between documentarian and subject.
7. Man with a Movie Camera (1929)
The greatest deconstruction of the documentary form came while nonfiction cinema was still in its infancy, before conventions like voice-over narration, talking heads, and a focus on social issues became the norm. Dziga Vertov's playful record and manipulation of reality depicts daily life in Soviet cities with continual reminders that we're just watching a movie. Assisted by his editor wife Elizaveta Svilova and cinematographer brother Mikhail Kaufman, Vertov reflexively employs a number of techniques, including reverse-motion editing and stop-motion animation, that should be more common in docs, so they might lose some of their association with seriousness.
6. Harlan County U.S.A. (1976)
The first of Barbara Kopple's two Oscar-winning documentaries on striking workers (the other being American Dream), this riveting film transports us to Kentucky coal-miner country during a major labor dispute in the 1970s. It immerses us in the community and the culture and the issues of that time, with the director alternating between phantom observer and engaged participant. One thing that's not acknowledged, let alone appreciated enough, with the film is that it's also a kind of nonfiction musical, the soundtrack punctuating what is already a powerful piece of American folk cinema.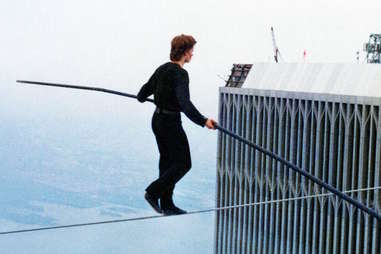 5. Man on Wire (2008)
James Marsh is the master of the well-planned documentary, and his greatest film is about the master of well-planned high-wire stunts. An impeccably polished portrait of Philippe Petit that chronicles his 1974 tightrope walk between the Twin Towers, it's also a thrilling tribute to those since-fallen structures and an era lost to the terrorist attacks of 9/11. With all its pre-production work, heavily directed interviews, dramatized reenactments, and surplus of illustrative archival footage, this is a documentary as far from the observational style as can be, yet it's one of the most marvelous examples of experiential nonfiction there is.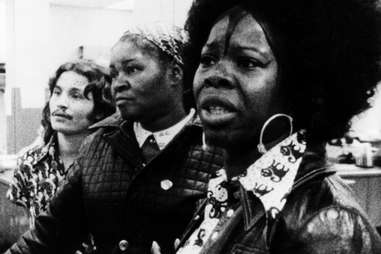 4. Welfare (1975)
Most of Frederick Wiseman's documentaries are exceptional to the point that they're hard to weigh against one another, but this one is arguably the most engrossing. That's surprising given that it's a film of a bureaucratic institution, specifically a local welfare office in Downtown Brooklyn. We see people working with and for the system, as well as a couple who are seemingly working the system. And through Wiseman's impressionist lens, always reflecting his sense and experience of wherever he's brought his camera, we get a captivating portrait of the place.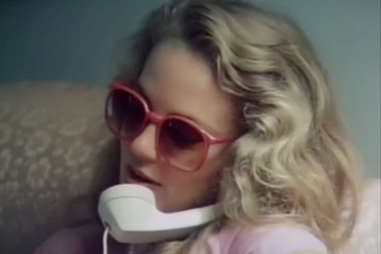 3. Sherman's March (1985)
Many have tried, but nobody can do personal documentary quite like Ross McElwee. With this landmark piece of cinematic memoir, which somehow never feels self-indulgent, he guides us through the American South as he attempts to make a film about General Sherman's "March to the Sea" campaign during the US Civil War and winds up interweaving a more foregrounded narrative of his own romantic endeavors. It doesn't sound like something that would work, but it does, thanks to McElwee's lyrical insights and the meddling of his hilarious mentor and friend Charleen, undoubtedly one of the liveliest doc characters of all time.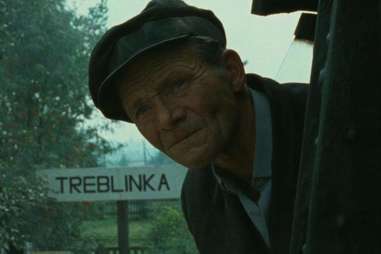 2. Shoah (1985)
Claude Lanzmann's story of the Shoah, or the Holocaust, is an unequaled achievement. There's been room for numerous other documentaries on various specifics of that low point for humanity, but this is the epic that rules them all. At more than nine hours in length, it's not a comprehensive history, as that's just not possible with this subject, no matter the scope. Yet it carefully addresses every sort of surviving firsthand perspective of what millions of Jews experienced on their way toward extermination. Consisting solely of testimonies -- with no archival footage -- the film is an important historical record. And as those testimonials are solely memories recollected and relayed, the film is a monument of remembered oral history.
1. The Thin Blue Line (1988)
Even if this nonfiction detective film hadn't helped free an innocent man from death row, its importance would still be tremendous. Errol Morris, who was working as a private investigator at the time he began the project, uses cinema to review the case of a murdered Dallas policeman and to present the incident through multiple perspectives and possibilities. Despite what you may think, there are no reenactments in this exquisite example of documentary noir, only dramatized scenarios, each one slightly changed in order to represent the different points of view of witnesses to the crime. It is a very literal film, and specifically focused, but it is a necessary lesson in the broader consideration of perception as truth, and vice versa.
Sign up here for our daily Thrillist email, and get your fix of the best in food/drink/fun.
Christopher Campbell is a freelance film editor and critic, and the founder of the documentary review site Nonfics. Follow him for opinions of all sorts of movies: @thefilmcynic.