Netflix is the great equalizer. When you're sifting through zillions of movie options, the traditionally niche art of documentary can go toe to toe with Hollywood blockbusters, which means that previously unheard stories have a more equal opportunity to flourish.
That's all the more important for documentary films, which never reach the heights of popularity comic book movies and other mass-consumption summer fare occupy. If you're looking for documentaries that make you stop and reconsider your view of the world, these fit the bill. 
Recommended Video
The 10 Best Stoner Movies of All Time
Abacus: Small Enough to Jail (2017)
Spotlighting a lesser-known tale of the financial crisis, this unapologetically Capra-esque film presents the story of Abacus Federal Savings Bank, the only institution to face criminal charges, rather than a beneficial bailout, for its involvement in the subprime mortgage debacle. Easily taken for granted because it's not a broader or more hard-hitting work, the perfectly conventionally doc grapples with systemic racism and other grander issues in America and its judicial system. It's also primarily just a portrait of a single family coming together against goliath government prosecutors looking to make an example out of their business, a pillar of New York's Chinatown community.
Abducted in Plain Sight (2017)
Abducted in Plain Sight, directed by Skye Borgman, played the film festival circuit a few years ago before Netflix gave it a home in 2019. Since its arrival on the streaming service, it has infuriated/captivated hordes of viewers who can't quite believe the story of how the seemingly perfect Broberg family was nearly destroyed, singlehandedly, in the mid-'70s by a sociopathic neighbor, Bob "B" Berchtold, who was obsessed with their 12-year-old daughter, Jan. But this description doesn't do the documentary justice, as what unfolds happens to be one of the most mind-boggling cases perpetrated by an insanely conniving man who managed to kidnap Jan not once… but twice. While Abducted in Plain Sight is one of true crime's craziest films in recent history, it's also yet another terrifying look at how one man's manipulation can destroy several lives, and how adults and the justice system continually fail young victims of sex crimes. 
Amanda Knox (2016)
Amanda Knox has been convicted and acquitted twice of murdering her roommate while studying abroad in Italy. Directors Rod Blackhurst (Here Alone) and Brian McGinn (Chef's Table) revisit the embattled media sensation's tangly story here with peerless access to key players and new archival footage. The doc explores both sides of Knox's case, asking viewers, "Do you suspect her?" or "Do you believe her?" Given Knox's participation, it's pretty clear whose side you're supposed to take, but whatever you think of her case, by placing you in Knox's situation the film makes you feel like her story could very well happen to you, too. Dust off your Crazy Walls, guys.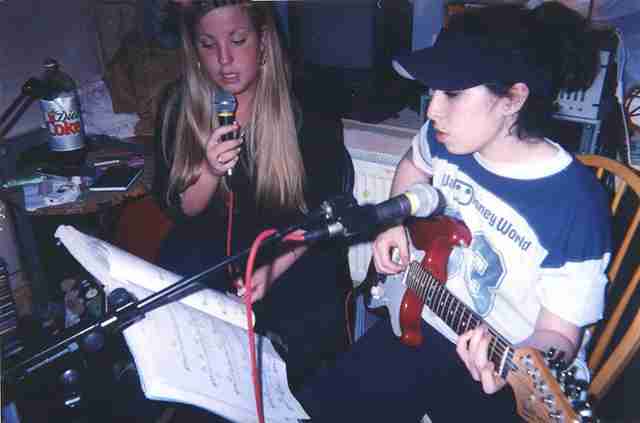 Amy (2015)
Gone far too soon, Amy Winehouse left behind an immensely innovative body of work and moving story that was always itching to be heard. Looking deeply at the British soul singer-songwriter's personal life and career, Amy explores exactly who the "Back to Black" singer was and the demons that plagued her life through archival footage and previously never-before-seen home videos. The film largely looks at Winehouse's struggle with addition and fame's effect on it, without sensationalizing her pain. Rather, it tenderly focuses on the whole picture of who she was as an individual, hugely popular recording artist and otherwise.
A River Below (2017)
The plight Amazonian pink river dolphin -- kind of freaky, prehistoric looking endangered creatures -- being skewered en masse not unlike the dolphins in The Cove, has been taken up by two activists working toward the same goal but in polar methods. One is a biologist, cautioning with a reason-based argument that slaughtering the animals only serves as bait to the overfish a species chock-full of mercury. The other is somewhere between a Jeremy Wade and Steve Irwin type TV personality, who uses his platform to make the the dwindling population a high-drama tale. Comparing the two efforts results in its own ethically complex and intertwined docu-tale.
Audrie & Daisy (2016)
Looking at two separate cases of sexual assault that parallel each other to an unfortunate degree, Audrie & Daisy offers a grave look at how sexual violence affects teenage girls. As the cases of Audrie Pott and Daisy Coleman are brought to light, this documentary focuses on how the victim can tend to be made into a villain by their peers, frequently with the anonymity and distance of social media playing a role. While the documentary gives an immensely sobering account of cyberbullying, it also fully realizes the pain of being a victim with nowhere to turn, and acknowledges how frightening, and frequent, this reality is for young women. 
The Battered Bastards of Baseball (2014)
Kurt Russell, who interrupted his acting career to play baseball professionally in the 1970s, is one of the highlights of this documentary about his father's legendary minor league team, the Portland Mavericks. But he's just one piece of a highly entertaining true story that chronicles the independent baseball club and its ragtag team of rejects, who seem more tailor-made for an underdog sports comedy than reality -- no surprise, there's a Hollywood remake in the works.
Being Elmo: A Puppeteer's Journey (2011)
It's hard to tell who is the more charming subject: Elmo, the iconic Muppet from Sesame Street, or Kevin Clash, the puppeteer who created and performed the little red monster. Or is it all just Clash anyway? Either way, this crowd-pleasing film follows the backstory of Clash, who began a fan and ended up more than fulfilling his dreams of joining the legacy of Jim Henson, while also looking into the lasting phenomenon of Elmo's popularity with children.
Biggie & Tupac (2002)
Documentarian Nick Broomfield solicits controversy -- some feel he relies on uncredible sources and inserts too much of himself into films, while others find his confrontational style a refreshing way of extracting honest interviews. In his treatment of hip-hop's biggest feud, Broomfield frequently skirts the line between cold, hard facts and nutty conspiracy theories, which is itself revealing in the case of two murders that, despite the media scrutiny and a multitude of witnesses, remain unsolved.
The Birth of Sake (2015)
Saké-making, a slow, 2,000-year-old tradition, is dying in Japan. At the distilleries still doing it the old-school way, it strips men away from their families for six months of the year so they can tend to the delicate process of turning rice into alcohol. The Birth of Saké documents one saké-making season at Yoshiwa Brewery that produces for the Tedorigawa brand, the grueling hours it requires, and the workers who devote themselves to the traditional process every year. It's a quiet and beautiful film directed by a former cinematographer for No Reservations.
Blackfish (2013)
Every documentary attempts, in its own way, to achieve what Blackfish achieved: Changing the cultural discourse. Whatever your thoughts are about the film's objectivity and its presentation of SeaWorld's policies relating to orca captivity and training, it's undeniable that Blackfish made an entire nation rethink an institution and a kind of entertainment that has been a relatively unexamined part of the mainstream for decades. The troubling story of Tilikum touched a nerve with the public, and led to a real-world impact on SeaWorld's bottom line. Five years after its release, it continues to be a relevant examination of human interference in nature, and our species' steadfast dedication to financial gain. 
The Bleeding Edge (2018)
Forget Big Pharma; Big Medical Devices is the shadow industry making a lot of us sick, according to this Netflix doc. We're only given a glimpse through an ensemble of people whose lives have been forever altered by the larger horrors wrecked by less-than-substantially tested -- and in some cases, failed and put to market anyway -- devices used for surgeries, for keeping our limbs together, and every literal crevice of our bodies in between.
The Bomb (2016)
Spawned off from the more conventional documentary Command and Control (and Schlosser's books on the subject matter), this more stirring if not more disturbing film was initially presented as an installation in the form of 360-degree viewing experience with live accompaniment. In its flat, single-screen form, it's been sold as a music documentary due to the fact that it's entirely set to a score by the rock group The Acid. Really, though, The Bomb is a kaleidoscopic montage of archival footage of military exercises, nuclear bomb tests and more unnerving material -- some of it more beautiful than you'd prefer to acknowledge. Certainly it owes something to the classic doc The Atomic Cafe, yet this compilation film is hardly so funny.
Bombshell: The Hedy Lamarr Story (2017)
Hedy Lamarr, described as "the most beautiful woman in the world," has a great legacy that's been largely scrubbed from the influx of retellings about her life beyond the reductive interpretation of an Old Hollywood actress notorious for running around naked and performing an orgasm in a movie. As Bombshell works to make apparent in this biographical doc, she was also a brilliant inventor whose radio technology still serves as the basis of cell phones, bluetooth, Wi-Fi, and encryption tools.
Brother's Keeper (1992)
Before breaking out with their more famous courtroom documentary Paradise Lost: The Child Murders at Robin Hood Hills, Joe Berlinger and Bruce Sinofsky made another true crime film about four elderly brothers, one of whom may have been murdered by another. It's as compelling a legal drama as any, strengthened by the access the filmmakers earned through their respectful treatment of the three remaining siblings and their farming community.
Casting JonBenet (2017)
One of the most original and clever documentaries of 2017, Casting JonBenet is also one of the hardest to just sit back and enjoy. Using the unsolved 1996 murder of 6-year-old JonBenet Ramsey as a foundation, the film finds amateur actors, all local to the town where the tragedy took place, auditioning for parts in a dramatization of the story. The result is more disturbing than expected, though more fascinating in its exploration of the legacy of the mystery and others like it. When it comes to true-crime films, the facts almost always trump the storytelling. This is a major exception, one that should have you discussing much more than the cold case in question.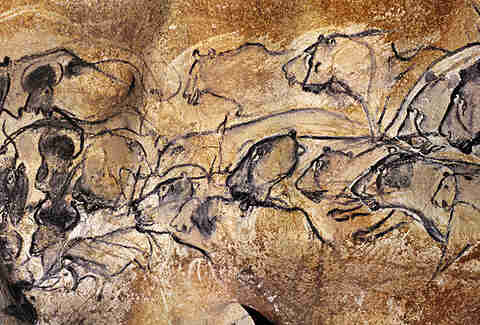 Cave of Forgotten Dreams (2010)
Although best appreciated in 3-D, Werner Herzog's exclusive field trip into the depths of the Chauvet Cave is, in any format, a transcendent exploration of the "proto-cinema" of its ancient drawings. Without the extradimensional sense that we're moving through the physical space onscreen, Herzog's narration is suggestive enough to make us perceive eons of history at once, as if we're watching the documentary and viewing its cave art in all-time-inclusive 4-D.
Chasing Coral (2017)
The crew behind this disturbing, yet beautiful, documentary literally had to invent their own equipment to showcase the phenomenon of coral bleaching, which causes coral to die as a result of warming ocean waters. It's not easy making time-lapse shots of unmoving objects compelling, but Chasing Coral does just that, leaving you in awe of humankind's dual capacity for invention and destruction.
 
Colombia: Wild Magic (2015)
You don't need to read the subtitles to appreciate the raw, overwhelming beauty of nature in this documentary about the South American nation that earned an international reputation as home to one of the world's most notorious drug cartels. From mountains to rainforest to ocean, the same sweeping aerial shots that made the first Planet Earth a revolution reveal a country filled with seemingly endless natural resources and threatened by human destruction. But you'll probably just want to stare, mouth half-agape, at those mesmerizing rainforest waterfalls. 
Cuba and the Cameraman (2017)
It's an incredible gift that director Jim Alpert has been visiting and filming Cuba for almost half a century, documenting an island that's undergone seismic cultural changes while also, thanks to embargoes and other restrictions, remaining partially stuck in time. The resulting footage is a rich portrait of history in the making, with Alpert creating his own version of the island nation, its residents, and its iconic leader, Fidel Castro, whose death provides a backdrop to the story of a culture on the brink of change.  
Encounters at the End of the World (2007)
Documentaries often take us to places we could never go, and this film is no exception -- but it's also no travelogue. Werner Herzog's sole Oscar-nominated feature doc takes us to Antarctica as we witness the filmmaker encountering sea life, microscopic life, a penguin doing his own thing, and scientists of all kinds, including the volcanologist who'll later star in Into the Inferno. It's one of the funniest and most visually stunning of Herzog's works.
The Fear of 13 (2015)
At first glance, The Fear of 13 doesn't look like much. It's a man, Nick Yarris, sitting against a black background, talking about his life of petty crime. But this one-man show follows its twists and turns down the rabbit hole of Yarris' life story; he's a functionally illiterate man who ends up giving himself a complete education while he sits on death row. It's painful, funny, and above all, surprising despite its lack of frills, challenging and engaging you with every anecdote told by a charismatic Yarris. You'll revise your feelings about what's happening at least 13 times before the film ends. 
Finders Keepers (2015)
Clay Tweel is a master of balancing comedy and tragedy in documentary, and that's especially evident in this film co-directed by Bryan Carberry. Finders Keepers is about the battle over an amputated leg -- between the man it originated with and the man who found it inside a used grill. But it's a much deeper and more sensitive portrait of its subjects than you could possibly imagine.
Finding Vivian Maier (2013)
John Maloof stumbled upon a gold mine when he found a box of photo negatives taken by a little-known nanny and wallflower, Vivian Maier, at a yard sale in 2007. The shots -- many of nameless characters she spotted on the street -- are striking and unique in their own right, and Maloof's quest to find out more about the woman behind the camera is engrossing. The resulting documentary, which was funded by Kickstarter and earned an Oscar nomination in 2015, cobbles together a narrative of Maier's life with a deep dive through her photographic archive -- over 100,000 images in total -- and interviews with those who knew little about her and even less about her prolific hobby. Maier died in 2009, so we'll never know for sure why she hid her talents from the world, but Maloof raises provocative questions about the relationship between art, artist, and audience. 
Five Came Back (2017)
Adapted from Mark Harris's comprehensive book of the same name, this film -- chopped into three episodes for maximum binge-iness -- explores the lives of five Hollywood directors who exited the emerging Hollywood scene to aid their country during World War II. Through filmmaking, John Ford, William Wyler, John Huston, Frank Capra, and George Stevens played pivotal roles in shaped the American understanding of WWII, and after the war subsided, they too were changed by the experience. With interviews from names like Steven Spielberg, Francis Ford Coppola, and Guillermo del Toro, Five Came Back is a historical epic for every Netflix-subscribing movie-lover.
The Force (2017)
After embedding us in an ER with his last film, director Peter Nicks now drops us into the Oakland Police Department for a two-year stretch as it continues to make improvements in conduct while under federal oversight. We go on ride-alongs, sit in on police academy lectures about changes that need to be made to win the trust of the citizens, and we go outside the station and encounter those citizens during community meetings and protests. This isn't just an observational experience of the day to day of urban cops, though. Instead, brutal reality keeps rearing its ugly head, in the forms of shootings and scandals as The Force becomes a Sisyphean tale about the struggle to overcome systemic problems.
Fyre: The Greatest Party That Never Happened (2019)
In April 2017, the internet lost its mind when Fyre Festival, a would-be luxury music festival, literally blew up in its face. Although the world watched on social media as the disastrous consequences of an ill-fated-from-the-start event unfolded, the full story of how the hell rich kids could go from glamping to eating sad, makeshift sandwiches never really made sense amid the media firestorm it became. In Fyre: The Greatest Party That Never Happened, documentarian Chris Smith digs further into the backstory, looking at the poor choices the festival's overly ambitious and conniving creator Billy McFarland made. It's a part hilarious, part disgusting examination of the obsession with perception that made Fyre such a disaster, and despite the controversy surrounding the doc's creation, it remains the better of two Fyre films to appear in the same week.
Gaga: Five Foot Two (2017)
There is the Lady Gaga of then -- the meat dresses, the lobster hats -- and, as chronicled in this behind-the-scenes doc, the Gaga of now, a forceful, musical talent who's just as vulnerable as every other "little monster" on the planet. Gaga: Five Foot Two contextualizes the woman behind the belted anthems in everyday life, from seconds before her big Super Bowl halftime show to the doctor's office, where reality hits hard. As MTV's Diary once bluntly stated, "You think you know ... but you have no idea."
George Harrison: Living in the Material World (2011)
The debate over which Beatle is "the best" will still rage on centuries from now, but hey, allow acclaimed director Martin Scorsese to pitch you on George. This three-hour-and-28-minute doc explores every facet of Harrison's quirky personality, and makes the case that his cultural impact -- as an underrated Beatles songwriter, a vivid solo performer, a movie producer (and the reason most of us Americans know Monty Python), and a pioneer in the realm of benefit concerts -- can't be denied.
Get Me Roger Stone (2017)
Many political historians and social observers will spend the rest of their lives figuring out how Donald Trump became President of the United States. Republican political strategist Roger Stone, the subject of this quick-turnaround doc, knows the answer. It's grimy, provocative, and cutthroat. You won't like it. You will like this movie.
GLOW: The Story of the Gorgeous Ladies of Wrestling (2012)
As the late June release of Season 2 of GLOW approaches, catch up with the story of the real women who inspired the Netflix series. The Gorgeous Ladies of Wrestling reflect fondly on their years in costume as the extravagantly campy, offensively exploitative-yet-feminist answer to the WWE that aired on TV for four years in the late '80s, and the abruptness which with their platform was stripped away.
Growing Up Coy (2017)
At some point early in Growing Up Coy, perhaps right at the start, you realize you're not watching an "issue film" about a transgender child. This is a family drama in which the family happens to be fighting the State of Colorado over their daughter's right to use the girls bathroom at her school. Is she a trans child? Yes. Is the battle over civil rights for trans persons at play? Yes. But most of the film is focused on the story of a specific couple, their five kids, and their struggle with an unaccepting community. Any issue could be in play. The beauty is that it's also a powerfully empathic film for the cause of trans rights.
Holy Hell (2016)
Filmmaker Will Allen was a member of the Buddhafield cult for more than 20 years, during which time he shot tons of home movies as well as some more official video projects for the group. After he and other followers left in 2007, he turned his footage into this fascinating documentary chronicling their experiences from the 1980s on, until the point when a deep secret about their leader, the charismatic but mysterious Michel, comes out.
Hot Girls Wanted (2015)
Sex sells, but does it make for good documentary content? Sources say: yes! This snag by Netflix from the 2015 Sundance Film Festival made by Jill Bauer and Ronna Gradus traces the careers of young, amateur performers. Hot Girls Wanted isn't a vaguely shrouded stand-in for your casual sexytime viewing; it's a serious film going deep on the business of porn -- and many of its exploitative practices and unsettling consequences. The first go-around was so striking that Baeur and Gradus came back two years later for a short series for Netflix exploring the other corners of the industry they didn't have space to cover in this original feature.
The Hunting Ground (2015)
Kirby Dick followed his powerful, policy-changing film The Invisible War, about sexual abuse and rape in the US military, with this equally important documentary about sexual abuse and rape on American college campuses. Featuring testimonials from victims, convicted perpetrators, and educators, The Hunting Ground presents personal stories mixed with a plethora of statistics, combining emotional and factual rhetoric for tremendous effect. The film received an Oscar nomination for Lady Gaga's haunting original song, "Til It Happens to You."
I Called Him Morgan (2017)
The story of murdered jazz trumpeter Lee Morgan is recounted partly by his killer, who also happens to be his widow. More than 20 years following the 1972 incident, Helen Morgan, Lee's common-law wife, gave an audio interview about her life with the musician and how she came to shoot him dead at a packed club one stormy winter night. Now, another two decades later, it serves as the centerpiece of a uniquely captivating music doc. Friends and fellow jazz musicians appear to fill in details in what might be the most pulpy biographical film ever, accentuated as it is with atmospheric archival footage of snow falling on New York City moodily scored by Morgan's own soulful recordings.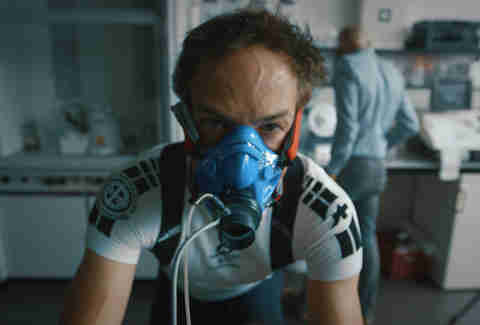 Icarus (2017)
The filmmakers of this Oscar-winning documentary didn't set out to blow the lid off of Russia's illegal Olympics doping scandal, but that's the controversy they found themselves embroiled in once they start asking questions with the help of Russian scientist Dr. Grigory Rodchenkov and his "anti-doping" program.
I'll Sleep When I'm Dead (2016)
Every generation gets its own musical moment, a genre or subgenre that serves to completely bewilder the one that preceded it. For today's youth, it's all about EDM and the few successful players who've become millionaires from the explosive popularity of DJs. I'll Sleep When I'm Dead follows Steve Aoki -- a man best known for throwing cakes onto the faces of his audience and being the son of the founder of Benihana -- on his rise to fame. It's surprisingly poignant, shedding strobe lights on the movement that dominates music today.
Into the Inferno (2016)
Werner Herzog's illuminating semi-sequel to Encounters at the End of the World reunites him with volcanologist Clive Oppenheimer for encounters with volcanoes all over the world. This time, Herzog stays offscreen and lets Oppenheimer have most of the spotlight, though there is plenty of the filmmaker's signature narration: some of it to revisit the making of another of his films, the 1977 short La Soufrière; or to present other interesting stories of volcanoes and the people who worship them.
Jerry Seinfeld: Comedian (2002)
In 2002, Jerry Seinfeld had wrapped up his eponymous hit sitcom, and Orny Adams was a 29-year-old standup working the circuit. One of them is supremely confident in his abilities, and the other is nervous, uncertain, and self-conscious. Adams is the confident one, and, well, we have the advantage of knowing how his career turned out. It's a fascinating character study that shows the exacting precision required to make comedy work, without lapsing into the comic hagiography so present in contemporary culture. It's also one of the most cringeworthy displays of hubris you'll see onscreen, and each passing year of Adams' modest career adds another shudder. 
Jim and Andy: The Great Beyond (2017)
This doc, directed by Chris Smith, tells the behind-the-scenes story of Jim Carrey's method acting madness as he shot 1999's Andy Kaufman biopic, Man on the Moon. At the height of his career, Kaufman was one of the most influential figures in comedy, blending reality with fiction to such an extent that when he died of a rare form of cancer at age 35, many fans thought it was just a dark joke. When Carrey won the chance to portray his idol in the Milos Forman-directed film, he decided to "become" Kaufman -- a process that was captured on camera for what was supposed to be bonus and promotional material. The results were, to use a technical term, batshit crazy.
Joan Didion: The Center Will Not Hold (2017)
Actor and filmmaker Griffin Dunne maybe fawns a little too much over his aunt, who also happens to be one of the greatest writers of a generation. He offers a generally rosy portrait of Joan Didion, running through her life and career to the present day, but wrings out key moments that paints her as acutely human, which is to say flawed.
Joshua: Teenager vs. Superpower (2017)
14-year-old Joshua Wong took a stand against the China's pro-Communist education program by staging a protest outside the territory's government headquarters. What started as a group of 20 grew to a crowd of over 100,000. If you ever feel incapable, you have Joshua Wong to inspire you with the click of a button.
LA 92 (2017)
With footage recorded in the heat of and around the 1992 "Rodney King riots," LA 92's images speak for themselves without need of additional narration or retrospective commentary. (Reports of the time offer what little exposition and context is required.) This is not a supercut of news and home-video clips; Lindsay and Martin craft an impeccable experiential history, reminding us that their Oscar-winning doc, Undefeated, is very similarly a brilliant work of editing. But it's the music score, by Danny Bensi and Saunder Jurriaans, that really moves the story and makes LA 92 so engaging.
Last Men in Aleppo (2017)
To understand a tragedy as complicated, political, and frustratingly distant as the Syrian War, one must stare the gruesome and true in the face. For two years, Feras Fayyad embedded himself with the White Helmets, an organization of ordinary citizens who react to military strikes to save as many lives as possible, and the footage with which he returns -- men, women, and children fighting for their lives in bombed out rubble -- sears with unshakeable frankness. As 24-hour news spins, and political bodies interpret for constituents, Last Men in Aleppo tells the stories of the White Helmets' three founders, people saving people for the love people.
The Look of Silence (2014)
The stronger one of Joshua Oppenheimer's films confronting the mid-1960s genocide in Indonesia (the other is The Act of Killing) follows an optometrist as he meets and interviews the individuals responsible for the death of his brother, none of whom have been held accountable before. It sounds so simplistic, and at first it plays so serenely, then gradually, it builds into a powerful record of the candid confessions of men still considered heroes in their country. This documentary focuses on the legacy of events that will soon only be in the hands and minds of a generation detached from and mistaken about the events of 50 years ago.
Maynard (2018)
When Maynard Jackson was elected mayor of Atlanta in 1973, he was 35 years old and the first-ever black mayor of a major Southern city. What followed were three non-sequential terms in office in which he turned Atlanta from a deeply segregated symbol of the Old South into a city with global relevance, capped off by a new international terminal at the airport and the successful bid for the 1996 Summer Olympics. While the documentary largely avoids any negative commentary and hews closely to convention, it is nevertheless a revealing portrait of a politician whose far-reaching influence may not be fully appreciated by people outside of Georgia. 
Mercury 13 (2018)
Histories of Project Mercury, the first American effort to put humans in space, have typically overlooked the contributions of the 13 women pilots who tested as candidates but ultimately were deemed unsuited for the actual program because of their gender. Those pioneers are the lesser-known but crucially important figures finally getting their due in this Netflix-produced documentary. Mercury 13 is a reflection on the progress there still is to be done for gender equality compared to the feat of putting humans on the moon.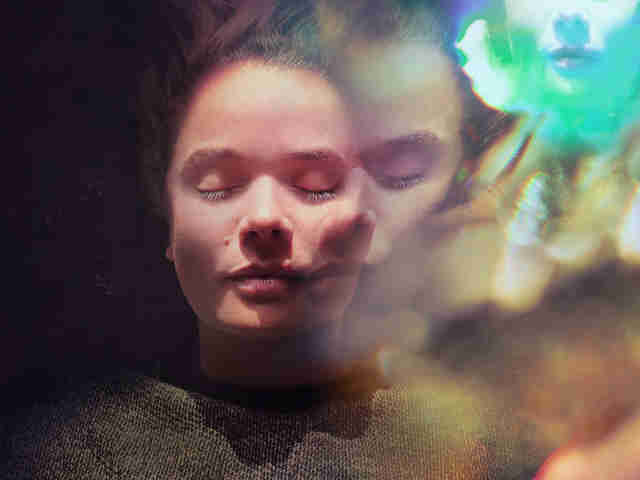 My Beautiful Broken Brain (2016)
In 2011, Lotje Sodderland suffered a hemorrhagic stroke in her sleep and woke up not knowing who she was or how to communicate. Within days, though, she began to document her situation and her recovery, recording selfie videos that are now a devastatingly personal part of My Beautiful Broken Brain, one of the best documentaries of the year. The film, which also involves David Lynch, puts us in Sodderland's mind to the best of nonfiction cinema's capabilities. In addition to candidly sharing the struggles and insights of its subject, Brain also represents her newly enhanced sensory perception through augmented POV shots, using visual effects that could have been cheesy in a lesser work.
My Scientology Movie (2017)
While he's not the director, this documentary primarily belongs to writer and star Louis Theroux, a popular figure in BBC docuseries. The "My" of the title certainly applies to him, as we follow his investigation into the Church of Scientology, with focus on leader David Miscavige, famed member Tom Cruise and the religion's propaganda machine. Theroux is a comical and faux-naive host, a cross between Mo Rocca and Nick Broomfield, easily appealing to The Daily Show crowd. As journalism, it's a goof, but the film uses a conceit where actors are cast as Miscavige and Cruise for staged studies of Scientology's processes and productions that offers a curious consideration of the Church's theatrics.
Nobody Speak: Trials of the Free Press (2017)
In Nobody Speak, we see the ramifications of Bollea vs Gawker -- aka the Hulk Hogan sex tape lawsuit bankrolled by Peter Thiel -- which took down the beloved, controversial blog through financial devastation, forcing its co-founders to sell off the media company's remaining assets to Univision. The doc is close read of the current threats the free press faces from malevolent forces -- like tech billionaires and the current administration -- out of self-interest.
Oklahoma City (2017)
A perfect example of how a documentary can be conventional without being trite, Oklahoma City is as by-the-book as they come, talking heads and archival footage serving a riveting historical work. Goodman, an Oscar nominee delivering yet another American Experience entry for PBS, specifically revisits the devastating 1995 bombing of the Alfred P. Murrah Federal Building in Oklahoma City while also chronicling some of the rise of white nationalist groups in the US 25 years ago. The doc traces the disaster's origins back to the 1992 Ruby Ridge standoff and the 1993 Waco standoff, both influences on bomber Timothy McVeigh. The precision research makes for a comprehensive and cautionary tale of tragedy.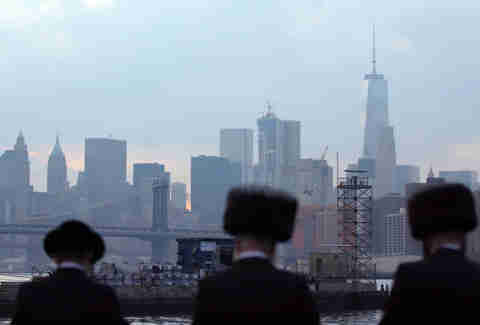 One of Us (2017)
The duo behind the Oscar-nominated documentary Jesus Camp take another jab at religious fundamentalism, this time turning their cameras on the Hasidic Jewish community. The film follows three character-driven stories about individuals who've left the strict Orthodox faith for various reasons. One of two men showcased has left behind a family to pursue an acting career in Hollywood, while the other winds up struggling with drug addiction. The third, a woman escaping an abusive husband and now fighting an impossible custody battle for their many children, is not only the standout subject of the triptych, but her courage and the film's portrayal of her transition into general society makes the whole thing a must-see.
Paris Is Burning (1991)
Like Spike Lee's Do The Right Thing or Martin Scorsese's Mean Streets, this carefully observed examination of ballroom culture in the 1980s is an essential New York City text. Chronicling the often complicated lives of predominantly black and Latin gay men and trans women who compete in joyful, exuberant, voguing-filled balls, director Jennie Livingston turns her watchful eye to both the pleasure and pain of the people she interviews. Style, humor, and tragedy: it's all here. More relevant than ever and, unsurprisingly, just as controversial, the film remains required viewing for anyone looking to understand the identity-obsessed times we live in.
Rats (2016)
This documentary brings new meaning to the phrase "Netflix and chill" with this eerie film about rats and the people passionately drawn to them, most in the pursuit of killing the oft-vilified rodents. Brilliantly stylized as a work of horror with manipulative editing and sound design, Rats may give you nightmares, but it also gnaws at some of the misconceptions about the animals while showing you just how nasty -- and delicious -- they really can be.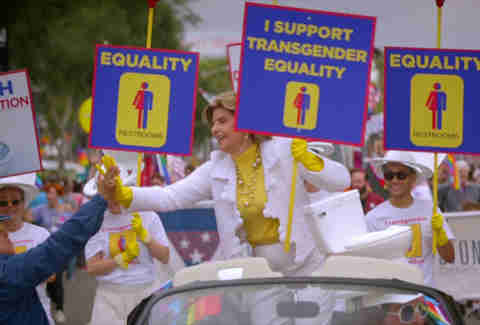 Seeing Allred (2018)
Directors Roberta Grossman and Sophie Sartain pay tribute to the work attorney Gloria Allred has put in during her decades in the public eye as a vocal supporter of women's, gay, and trans rights, giving specific attention to her defense of women who accused Bill Cosby of sexual assault. Of course, it's a fitting doc for the era of #MeToo and #TimesUp, but also a humanizing look at one of the most publicized lawyers in American media.
Shirkers (2018)
Although Sandi Tan grew up to have a fulfilling career as a novelist and filmmaker, she never quite forgot about one project from her youth: Shirkers, a homemade movie she and her best friends made in Singapore as teenagers. The footage quite literally disappeared, along with one of their collaborators, Georges Cardona -- and that was the last they saw of both him and the film. This documentary, named after the original film, follows Tan's quest to discover what exactly happened to their beloved movie and the strange man who altered their lives. Written, directed, and co-edited by Tan herself, Shirkers takes you directly on the filmmaker's mysterious journey, telling a lively, revealing, and heartwarming narrative about a woman on a mission and her lifelong dreams. 
Sour Grapes (2016)
The stuffy world of rare wine auctions was turned on its head when it came out that Rudy Kurniawan, a 20-something collector, had been mixing less expensive wines to recreate the flavor profiles of coveted wines from specific, high-valued years and regions, swindling buyers out of millions of dollars. His sophisticated grift led him to become the first-ever person to be convicted for wine fraud. In a familiar but gripping true-crime reconstruction, Sour Grapes leads viewers through the story of how Kurniawan pulled off such a scam and the disgrace that befell the wine world in the fallout of his trial.
Strong Island (2017)
First-time director, and first-ever openly trans Oscar-nominated director, Yance Ford takes a first-person approach to documenting the case of his brother's murder in this emotionally gut-wrenching film memoir. It's a true-crime doc, but it's also an autobiographical family portrait -- Ford's main interview subjects are himself and his mother. It's one of the more intimate profiles of a senselessly terminated black life, arriving at a time when many similar stories have entered the current social discourse. We obviously don't get to meet William Ford, but we get to know the man before he was killed over a dispute about auto repairs. The film feels handmade in a tactile sense, as archival photographs are shared manually on screen, and Ford centers himself so close up that you can almost touch his tears. 
Survivors Guide to Prison (2017)
This doc is literal -- indeed, it does go into ways to survive being locked away in the American prison system -- but its scope goes so far beyond that in detailing the accounts of four former inmates who served time in California, including co-producer Danny Trejo. The retelling of their experiences, mixed among talking head interviews, brings into full focus the harrowing, systemic failures and harmful, backwards mindset of the justice system in this country.
Team Foxcatcher (2016)
In the '80s, millionaire John du Pont was determined to help the USA Olympic Wrestling Team come home with the gold. He pumped funds into the team and even convinced world-class wrestlers Mark and Dave Schultz to join what he called "Team Foxcatcher" and live on his expansive property, which featured its own state-of-the-art training facility. In the Netflix original doc Team Foxcatcher, director Jon Greenhalgh chronicles this eccentric story, primarily through the life of Dave Schultz, and how his association with du Pont eventually cost him his life. This unsettling film features rare, original home footage that adds a chilling depth to the story told in the 2014 film Foxcatcher, starring Steve Carrell, Channing Tatum, and Mark Ruffalo as Dave Schultz.
They'll Love Me When I'm Dead (2018)
The iconic director Orson Welles spent the last 15 years of his life desperately trying to reclaim his stake in Hollywood by making the film The Other Side of the Wind, but because of lack of resources and optimism, it was never completed before his death in 1985. In They'll Love Me When I'm Dead, director Morgan Neville (20 Feet from Stardom) examines the years-long effort to finish the project, feeling like a companion piece to the original drama, as both examine an aging director attempting to create their comeback feature. It may be a dense doc about a painful, winded effort from Welles, but it's no less an inspiring look at one of Hollywood's greats and his mysterious last piece.
Tig (2015)
Tig Notaro had one heck of a year. After suffering a serious bacterial infection, losing her mother, and then being diagnosed with breast cancer in quick succession, the comedian took to the stage at LA's Largo and performed a now-legendary stand-up set that begun: "Hello, I have cancer." This Netflix documentary chronicles Tig's life leading up to her career-changing set, and its aftermath: grappling with her overnight fame and trying to forge a way forward with marriage and motherhood. A frank, sweet snapshot of one woman's life and art and where they intersect, Tig is a testament to grace and good humor in the ugliest of circumstances.
Undefeated (2011)
If you like feel-good sports movies with underdogs going the distance to complete a triumphant season, this documentary can entertain and inspire with the best dramatic films out there. The coach of the Manassas Tigers, a high school football team from the poor side of Memphis, gives the crowd-pleasing Oscar winner a real emotional and motivational spark. Undefeated is conventional, with enough of the usual sports movie obstacles that it almost feels scripted, plus it looks too good to be true, but it is, and it's a wonderful work of nonfiction.

Unrest (2017)
This brave, intimate and emotionally affecting documentary is an autobiographical account of Brea's investigation into her own mysterious disease, myalgic encephalomyelitis (or chronic fatigue syndrome), that is very hard to understand or diagnose. Started as a video diary, the film evolved into a something that should have seemed impossible. Mostly confined to her bed, she also reaches out to others with ME around the world, interviewing many of them via Skype and Facebook. She experiments with various remedies, experiences drama at home because of the difficult circumstances of her marriage. In addition to sharing her story up-close and personal, the film contains other sad but inspiring stories and global campaigns for awareness and official medical recognition.
Virunga (2014)
How do you stop a billion-dollar business from laying waste to an oil-rich national park? Make a movie. Part nature doc, part eco-thriller, Virunga catapults viewers into a struggle to protect Congolese mountain gorillas from poachers who may or may not be tied to SOCO International, a British conglomerate eying the lush lands. With a style akin to Hollywood action movies, Virunga sets out to investigate and muckrake, firing off accusations between actual firefights and appreciating the beauty of Virunga National Park, a place no viewer could imagine losing.
What Happened, Miss Simone? (2015)
How do you convey the richness of a career as complex, contradiction-filled, and exuberant as Nina Simone's? The answer turns out to be relatively simple: by focusing on her performances. Through elegant editing of archival footage and selective talking-head interviews, director Liz Garbus depicts the North Carolina-born singer, composer, and activist with little fanfare.
The White Helmets (2016)
Winner of the Oscar for Best Documentary Short, this powerful film profiles the titular team of first responders operating in war-torn Aleppo and other parts of Syria, endangering their own lives to save as many others as they can. And the filmmakers follow along, also under great duress. Even more tense, though, are scenes in a White Helmets training camp in Turkey, where recruits are away from their families, worrying for their loved ones' safety in their absence.
13th (2016)
Selma director Ava DuVernay snuck away from the Hollywood spotlight to direct this sweeping documentary on the state of race in America. DuVernay's focus is the country's growing incarceration rates and an imbalance in the way black men and women are sentenced based on their crimes. Throughout the exploration, 13th dives into post-Emancipation migration, systemic racism that built in the early 20th century, and moments of modern political history that continue to spin a broken gear in our well-oiled national machine. It's not the greatest documentary ever made, but you'll be blown away by what DuVernay uncovers in her interview-heavy research.
44 Pages (2017)
If Goofus and Gallant were your moral compass growing up, this doc is for you. 44 Pages is just as straight-laced and earnest as you might expect from a chronicle of the production cycle of Highlights for Children and, frankly, it's a palate-cleansing 90 minutes of nostalgia and fresh insight into the real rigors that go into making a deceptively simple children's magazine.