It's crazy schedule-wise, but it's true: Each week, prolific streaming service Netflix drops a new original series – sometimes two, and a few original movies to add to the content load -- on to the platform. This doesn't count the glut of titles, culled from theatrical runs or TV history, added each month. That's a lot to watch, and if you don't know where to look, a mind-fuck to manage.
Here's a little Netflix hack for you: While the star-studded sitcoms and hour-long dramas usually get the most buzz, there are a handful of documentary and nonfiction shows currently available to stream that are totally worth your time. Below are the ones we can't recommend enough. Get bingeing.
Recommended Video
This Pizza Dip Lets You Throw a New Kind of Pizza Party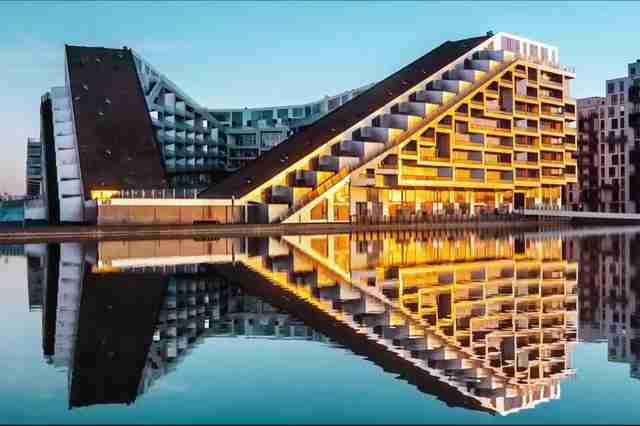 Abstract: Art of Design (2017)
A lot of artists deserve their own documentary, but few require feature-length treatment. This series is basically a program of eight short films, each profiling an important figure in design, including illustrator Christoph Niemann and typography legend Paula Scher. There's not a uniform structure or style, as a handful of distinct filmmakers, including Oscar-winner Morgan Neville (20 Feet From Stardom) and Richard Press (Bill Cunningham New York), tackle one or two of the subjects each. That keeps the series fresh, yet also more like a set of volumes than something that must be watched in sequence or in one single binge.
Chef's Table (2015 - )
The first season of Chef's Table featured six distinct episodes, each profiling one of the world's most ambitious chefs, like Dan Barber, Massimo Bottura, and Niki Nakayama. The cinematography is gorgeous, the narration is tight, and it never loses the viewer's interest or focus, even when diving into mundane topics. It's helmed by the director behind Jiro Dreams of Sushi, so you can expect it to be pretty much perfect.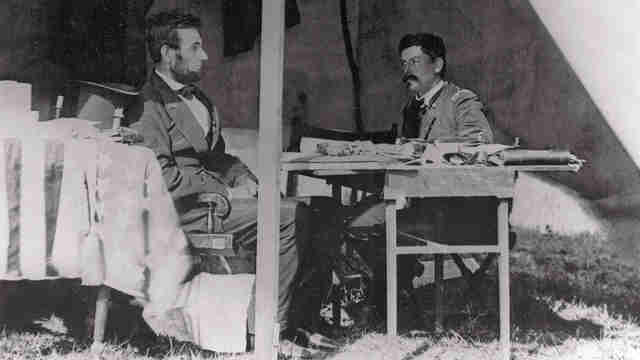 The Civil War (1994)
Ken Burns went from just being a prominent documentarian to a household name with this nine-part, 11-hour miniseries -- one of PBS's most watched programs of all time. Still his most famous work, and arguably still his best, The Civil War chronicles the American conflict between the North and the South through Burns's signature combination of archival photos, readings of contemporary texts by notable actors (including Sam Waterston and Morgan Freeman), and expert commentary from today's historians. This series turned many viewers onto documentary and the "Ken Burns effect" in particular by offering an emotional as well as educational experience.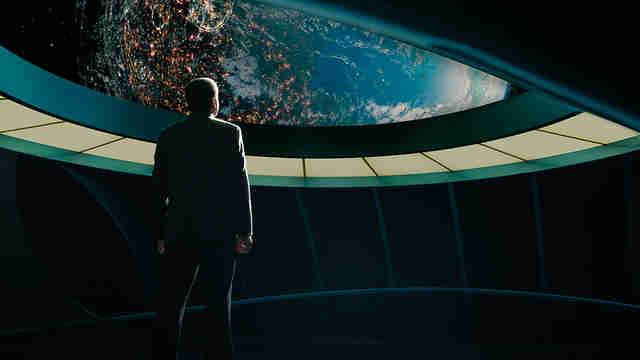 Cosmos: A Spacetime Odyssey (2014)
Neil deGrasse Tyson updated Carl Sagan's intergalactic classic with new science, new predictions, and new attitude, packaging physics for the Star Wars crowd. As Tyson guides us through the stars, historical locations, and the CG-enabled cosmic calendar, his lessons crescendo into a call to arms. Scientific discovery is a fight. Cosmos makes a case for Team Progress.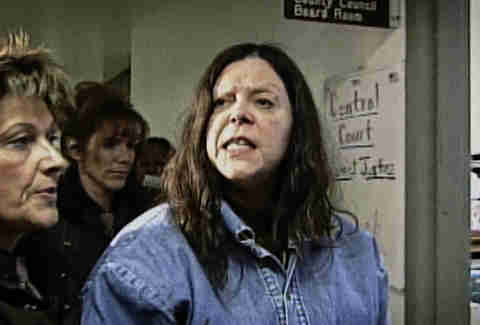 Evil Genius (2018)
Evil Genius is the kind of story that would only work as airport fiction had it not actually happened. In four tightly wound 45-minute episodes, the story of Marjorie Diehl-Armstrong and her twisted, murderous ways are recounted via FBI investigators; local police in Erie, Pennsylvania (where the crimes took place); journalists; and the friends and family of those involved. Be warned, though -- the show will likely leave you with more questions than answers.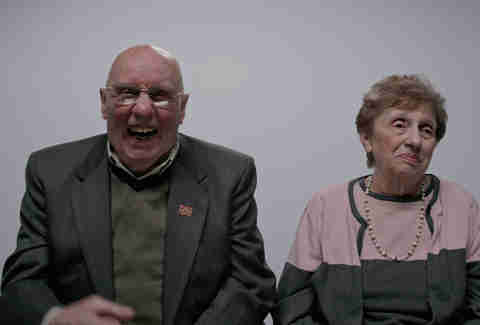 Explained (2018)
From monogamy to cryptocurrency to K-Pop, the subjects of Netflix's new Vox-produced docuseries dives deep into the topics that drive contemporary conversation. For a show that bounces around liberally from topic to topic, Explained does its job well in 20-minute episodes brimming with Vox's trademark graphics (the charts!) and notable guest hosts.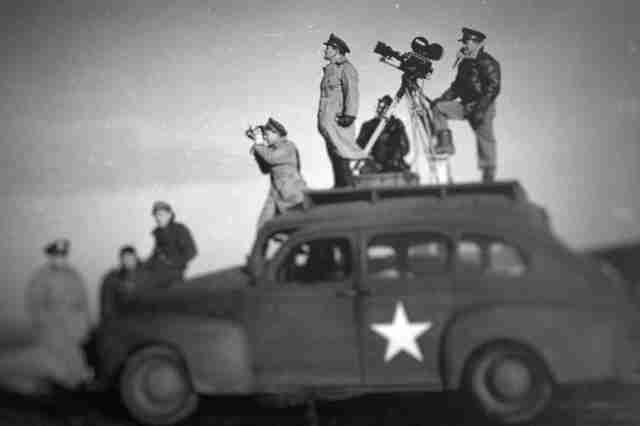 Five Came Back (2017)
Adapted from Mark Harris' comprehensive book of the same name, this film -- chopped into three episodes for maximum binge-iness -- explores the lives of five Hollywood directors who exited the emerging Hollywood scene to aid their country during World War II. Through filmmaking, John Ford, William Wyler, John Huston, Frank Capra, and George Stevens played pivotal roles in shaping the American understanding of WWII, and after the war subsided, they too were changed by the experience. With interviews from names like Steven Spielberg, Francis Ford Coppola, and Guillermo del Toro, Five Came Back is a historical epic for every Netflix-subscribing movie-lover.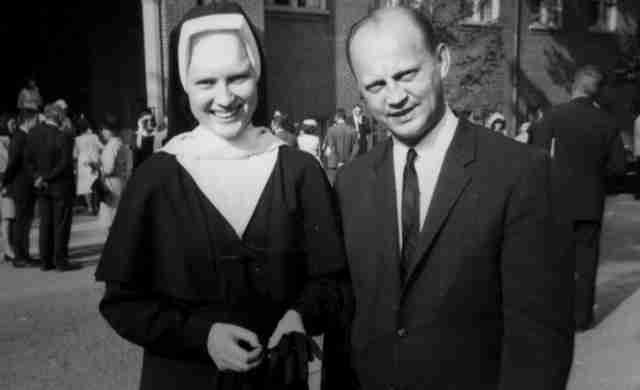 The Keepers (2017)
True-crime docs are a dime a dozen these days, but The Keepers takes the genre to another level by dealing in both micro and macro layers of a story involving sexual abuse, murder, police corruption, and the Catholic Church. At its center is the strange disappearance and death in 1969 of a schoolteacher nun named Sister Cathy Cesnik, a case that continues to be investigated by her former students, who the filmmakers follow. Numerous shocking twists are revealed over the course of the seven-episode series, as the haunting mystery turns disturbing exposé and then circles back around again.
Last Chance U (2016 - )
This award-winning, ongoing series makes up for all the feature-length sports docs that feel too compact in their confined, movie-length runtime. Last Chance U is still far from exhaustive, but its initial six episodes offer a fuller experience of a football season at East Mississippi Community College, where the Lions pursue their third national championship in three years. If not part of the team, you at least feel like an invested member of the EMCC family given how deep the vérité series places you into its world, intimately observing the drama alongside the players, their coach, and their academic advisor. Like in sports, success begets success in the docuseries world, and the latest run of the show will take viewers to a new school to meet a new batch of players fighting for their last chance.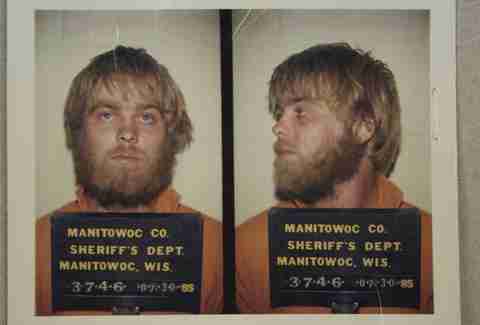 Making a Murderer (2016 - )
Netflix's true-crime hit was 10 years in the making, and it still didn't totally resolve the case of Steven Avery, who after spending 18 years in prison for a crime he didn't commit was convicted of murder and sentenced to life without parole. It's a heartbreaking story, and whether or not you think Avery is guilty, the show exposes disturbing truths about crime, justice, and the way America processes both. As the case continues to develop, the second season promises to dive deeper into those disturbing truths.
The Mind of a Chef (2012 - )
Featuring narration by the late, great Anthony Bourdain, The Mind of a Chef is a thoughtful look at the world of top-class chef David Chang. It eschews the trappings of reality-competition cooking shows, by presenting food as an art form instead of sport. While Bourdain waxes poetic over footage of Chang pioneering recipes and discovering food culture around the country and globe, it delivers an experience unlike any other, as you actually get a nuanced look inside the mind of the iconoclastic chef and what makes him tick. It also inspired one of our editors to stop being a vegetarian -- so that's something.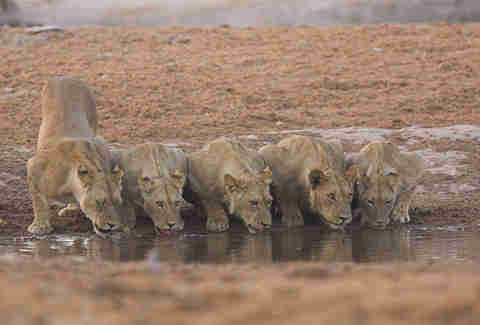 Planet Earth (2006)
It's difficult to convey the splash Planet Earth made when it arrived on American television screens in 2006. Like, holy shit, that great white shark captured in super-slow motion jumping completely out of the ocean as it snapped its jaws down on a seal? No one had seen anything like it before, and each episode felt like a new experience, bringing more attention to the environmental and conservation movements than anything since Silent Spring, no small feat. It's worth a rewatch, because it holds up even after 2017's Planet Earth 2 -- the follow-up features more advanced camera work, but it doesn't quite match the massive scale of the original, because nothing really can.
Planet Earth 2 (2017)
Catch the Solar System's most inhabitable planet in breathtaking high-definition before it's too late! The decade-in-the-making sequel features this insane footage of way too many snakes chasing a newborn lizard, which should be enough to convince you to watch.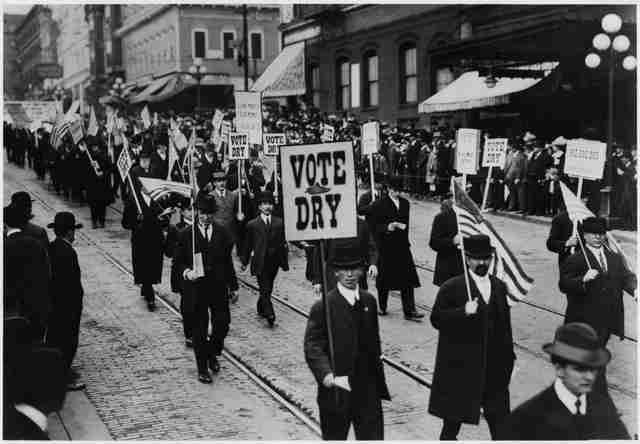 Prohibition (2011)
Riveting history meets rousing subject matter with this Ken Burns and Lynn Novick series chronicling the years when America outlawed alcohol. Actually, the three-part documentary is broader, exploring the lead-up to and aftermath of Prohibition as well as that notorious dry period itself, while also coming across as surprisingly timely for today's audience. Any misconceptions you have about the cause of the passing of the 18th Amendment and then the ratification of the 21st will be ironed out in your viewing of this relatively short program featuring another all-star cast of voice actors, including Tom Hanks and Samuel L. Jackson.
Rapture (2018)
Rapture follows some of the most compelling figures in hip-hop -- T.I., Nas, 2 Chainz, A Boogie Wit Da Hoodie, etc. -- as they share stories of their respective upbringings and their journeys to success. The series' first season features eight hour-long episodes that dive into all things personal, from Logic's emotional rags-to-riches story to 2 Chainz hitting the stages of his Pretty Girls Like Trap Music tour in a tricked out pink wheelchair days after an injury. The result is an ambitious look at what goes on in the lives of some of your favorites artists when the music stops.
Rotten (2018)
The food world is a messy business, as this Netflix docuseries demonstrates in unappetizing detail. From powerful garlic lobbyists to fraudulent fish to hormone-laden chicken, Rotten goes the extra mile to show that the reasons a wealthy nation like America has (some measure of) food security are often unpleasant and exploitative. It's not for the weak-stomached, but it will hopefully make you think before your next trip to the grocery store. 
The Toys That Made Us (2018)
If you're looking to catch a break from the heavier topics that the streaming giant's documentaries tend to spotlight, The Toys That Made Us is an easy, lighthearted watch that lets viewers revisit some of the most iconic toy franchises from years past and get some insight into their success stories.
The War (2007)
After The Civil War became a hit, Ken Burns could have immediately gone on to make similar documentaries about other significant conflicts in American history, but he took his time getting to another. This seven-part take on World War II was worth the wait, even if it doesn't match all of the aesthetic charms of his breakout. Obviously this series' archival material involves actual moving images and its more proximate period allows for interviews with real people who'd been through it. Still, The War is no generic lesson, offering instead a uniquely provincial perspective that makes it another people's history.
The West (1996)
If any Ken Burns series feels like an attempt to spin-off from the success of The Civil War, this is the one. Yet it's not technically a Ken Burns documentary, as he only presented the program, which is directed instead by one of his producers, Stephen Ives. Otherwise, the eight-part series looks and sounds like a continuation in its tackling of a broader treatment of 19th-century American history, focused on the westward expansion of the country. The West also features many celebrity voices, including narrator Peter Coyote, and utilizes the "Ken Burns effect" in its presentation of archival photographs.
Wild Wild Country (2018)
One of Netflix's newest documentary series, part of the platform's collaboration with producers the Duplass brothers, is chock full of jaw-dropping twists and turns that, while a bit meandering at times, are nevertheless worth the six-hour binge. With the help of archival news segments and home-movie-style footage, the doc takes a trip back in time to chronicle the forgotten about story of a 1980s cult commanded by Indian guru Bhagwan Shree Rajneesh, whose purchase of an extensive plot of land in Oregon leads to conflicts with locals and eventual scandal on a national level. Most of what unfolds in Wild Wild Country isn't unlike other cult documentaries that have come before it, but that doesn't make watching it any less of a wild ride.
Sign up here for our daily Thrillist email and subscribe here for our YouTube channel to get your fix of the best in food/drink/fun.