The Donald is famous for dropping quotable sound bites as often as Ronda Rousey drops do-nothing bitches. Still, since it can be tough for some people to stomach too much of Trump's caustic one-liners in any one sitting, the heroes at the "Center for Pizza Prosperity" decided to step in make those quotes a bit more palatable -- by swapping the word "pizza" into some of Trump's most iconic musings.
The result is absolute fried gold, and we've included a few of our favorites below; check out the site for more, or hit up the #makepizzagreatagain hashtag: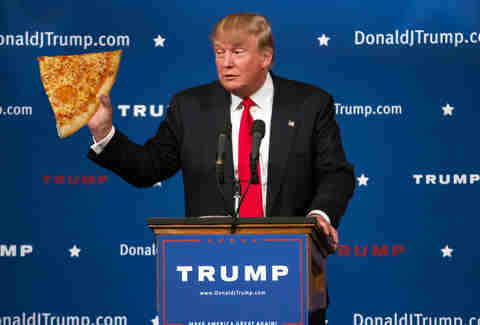 "While I can't honestly say I need an 80-foot pizza, I do get a kick out of having one."
"Without pizza you don't have energy, without energy you have nothing."
"If you can't get rich dealing with pizza, there's something wrong with you."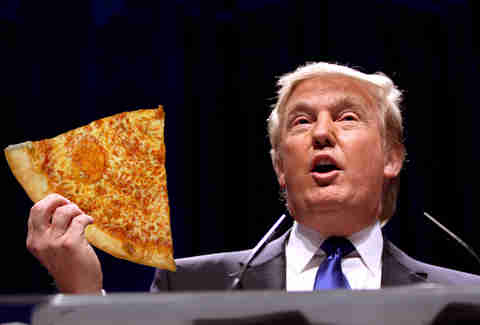 "Sometimes your best pizzas are the ones you don't make."
"Show me someone without a pizza, and I'll show you a loser."
"A nation without pizza is not a nation at all."
Sign up here for our daily Thrillist email, and get your fix of the best in food/drink/fun.
Gianni Jaccoma is a staff writer for Thrillist, and he still remembers Trump eating pizza with a knife and fork. Follow his geriatric tweets @gjaccoma, and send your news tips to news@thrillist.com