Paid Content For
The Best, Most Wholesome Shows the Whole Dang Family Can Watch on Hulu
You'll want to pile onto the couch and watch all of these together.
Paid Content For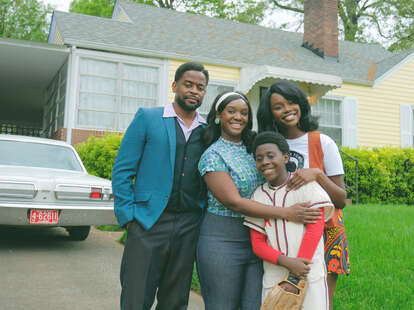 While it can be relaxing to spend time alone watching your favorite programs, sometimes TV is an even more enjoyable when it's watched in a big group. Lots of us have memories of tuning into shows every week with our families growing up, and it remains an easy, fun way to bond. Picking the right show to watch as a family can be tough, though—guaranteeing something is appropriate yet watchable for everyone—but with Hulu's large library, the streaming service has more than a few options. We rounded up some of the most wholesome, hilarious shows for the entire family to check out on Hulu. Pile up on the together couch and tune in.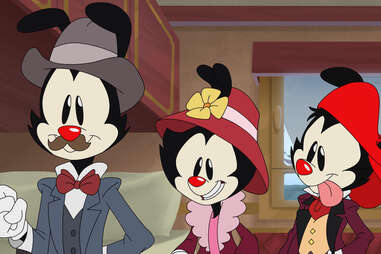 Many '90s kids remember catching Yakko, Wakko, and Dot on the afternoon block of Kids' WB. While it's never been clear what kind of critters the little Warner Bros. lot residents are, it was hard not to love 'em in the animated series from Steven Spielberg (even if some of the pop culture references went over your head at the time). To introduce the Warner siblings to a new generation, Hulu brought the show back after 22 years being off the air, with Spielberg back on board as executive producer and Family Guy writer Wellesley Wild as showrunner. The whole gang's still up to shenanigans in present day, including fan favorites like Pinky and the Brain, and it even utilizes the original voice cast. It's a nostalgia that's "zany to the max," and you'd be remiss not to dive back into that water tower.
Kenya Barris' long-running series is rich contemporary commentary masquerading as a more straightforward family sitcom. Starring A-game Anthony Anderson, Tracee Ellis Ross as a remarkable comic force, and the most charming cast of child actors (who've grown up and into their own shows, in the case of Yara Shahidi and Grown-ish) assembled in years, the show deals in scenarios both simple (holiday family fiascos) and provocative (being the token Black man in a white office), reliably delivering laughs and life lessons for all ages.
Loosely adapted from chef Eddie Huang's memoir of the same name, Fresh Off the Boat was the first US sitcom in nearly 20 years to give Asian American actors leading roles. And what a cast this series, created by Nahnatchka Kahn, wrangled: Constance Wu as matriarch Jessica, Randall Park as doting, if bumbling, husband Louis, and their three wildly different children in the rambunctious, rap-loving Eddie (Hudson Yang), the well-rounded middle child Emery (Forrest Wheeler), and studious yet wild-card Evan (Ian Cheng). Together, along with Louis' mother Jenny (Lucile Soong), they offer a tender picture of assimilating as immigrants while holding onto their Taiwanese roots running a cowboy-themed steakhouse in mid-'90s Orlando.
If you're staying in, you're gonna need some serious streaming options. With Hulu having thousands of shows and movies, you have access to a multitude of shows for every possible mood. Find new titles or revisit the classics. Plus, with the wide variety of Hulu Originals, you might even find your next fave series to binge watch with your friends. All you have to decide is what you're watching tonight.
In the early 2010s, few comedies were as big on TV as Modern Family. The series from Christopher Lloyd and Steven Levitan and inspired by their own families was not only an awards favorite, but a cultural phenomenon that American audiences just couldn't get enough of. A mockumentary about a nuclear, blended, and gay family in LA, it's ripe with jokes about marriage and parenting conundrums that many families have faced together in one way or another. With their warmth and zany sense of humor, the Pritchetts and Dunphys will make you feel like one of their own in no time.
America Ferrera broke out as the eponymous fashion-loving and braces-wearing Betty in this beloved sitcom. It's a coming-of-age, fish-out-of-water story as Betty, who lives in a loving, humble home with her family in Queens, gets a job at a glossy fashion magazine and starts changing its snobby cutthroat culture from the inside. It's incisive in its class consciousness and cutting down the unrealistic standards in the fashion and beauty industry, championing body positivity and self-love.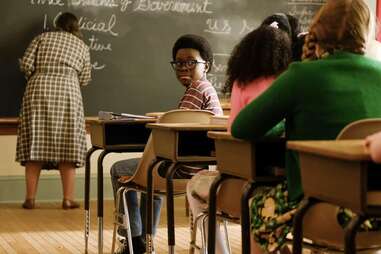 A lot of nostalgia properties have been rebooted in recent years—some to disappointing results, and some turning out to be surprising gems. Few have done it as well as the recent version of The Wonder Years. Instead of checking in on characters that audiences are already familiar with, the series recycles the same form of the '80s/'90s classic. Here, we go through life—from baseball games to first crushes—with 12-year-old Dean Williams in '60s Montgomery, Alabama. Narrated by Don Cheadle and starring Dulé Hill, Saycon Sengbloh, and newcomer Elisha "EJ" Williams, it's a charming take on the sitcom that balances capturing the sentimentality of adolescence with exploring the challenges Black Americans faced in the era.