The Best Actor From Every State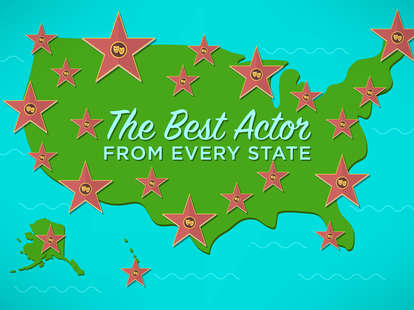 Nina Gonzales/Thrillist
Nina Gonzales/Thrillist
Hollywood is synonymous with the movie and television industries, even though most of its major players hail from less-glamorous locales. Every day, budding actors from all across our great country (and beyond) arrive in sunny California with the hope that they'll one day be as famous as George Clooney or Meryl Streep. Who are from Kentucky and New Jersey originally, by the way.
As part of Thrillist's America Week, we've named the best living actors who grew up in each state in the country. Like we did with our list of best rappers from major US cities, we tried to assign actors to states based on where they spent their formative years, which is especially difficult to do with thespians who moved around a lot when they were younger. And because there were some very close calls and the arguments we were having as we ran through possible choices started to get quite heated, we've selected 50 runners-up.
So which actor is the pride and joy of your state? Let's get to it, and God bless America.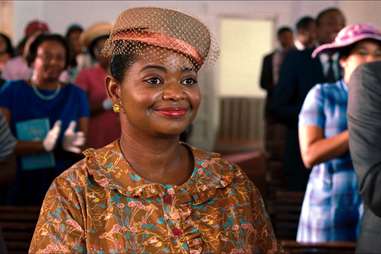 Alabama
Octavia Spencer
Runner-up: Walton Goggins
With her captivating turns in Snowpiercer and Fruitvale Station, this Best Supporting Actress for The Help has the edge over other acting Alabamans. Even Goggins, the frequent scene-stealer from The Hateful Eight and FX's Justified.
Alaska
Darby Stanchfield
Runner-up: Jewel
Before solving crises on Scandal and nabbing guest stints on Monk, How I Met Your Mother, and other shows, Stanchfield grew up in Kodiak, where her father was a commercial fisherman. Jewel was meant for you, too, Alaskans, thanks to her faithful portrayal of June Carter Cash in Ring of Fire.
Arizona
Mary-Louise Parker
Runner-up: Ted Danson
Against all odds, Arizona generated the most heated discussion as we sifted through candidates. Ultimately, Parker, who graduated from high school in Tempe before stunning us with her performances in Weeds, The West Wing, and Angels in America, edged out TV legend Danson, who grew up in Flagstaff, by virtue of the inspired theatrical work that's earned her a Tony and other stage awards.
Arkansas
Billy Bob Thornton
Runner-up: Mary Steenburgen
Billy Bob chews up any part that comes his way and spits it back at lesser actors -- as fans of Bad Santa, Sling Blade, and the first season of FX's Fargo can attest. And Arkansas better recognize Steenburgen for the warmth and heart she injects into so many of her supporting roles, like her recent stint on Orange Is the New Black.
California
Tom Hanks
Runner-up: Leonardo DiCaprio
In a state full of transplanted actors with big dreams, native son Tom Hanks' star (literally, he has one on the Walk of Fame) shines brightly on behalf of California. He's radiated feel-good charisma since before his Splash days and can make even duds like Saving Mr. Banks worth watching. We view Leo as a very close second overall, and not just because Hanks has him beat on the Oscar count and, uh, Saturday Night Live hosting appearances.
Colorado
Amy Adams
Runner-up: Pam Grier
Few actresses can put in work like Amy Adams, who nailed her wide-eyed dramatic roles in American Hustle and The Master as well as she did the goofball fairy-princess musical Enchanted -- although Foxy Brown and Jackie Brown star Pam Grier can more than hold her own, too.
Connecticut
Paul Giamatti
Runner-up: Allison Janney
Giamatti's performances are always captivating, whether in supporting roles (Pig Vomit! Rhino!) or leading (Sideways, American Splendor); we're happy to see him pop up in anything, including San Andreas. The same applies to Janney. Janney rules!
Delaware
Ryan Phillippe
Runner-up: Teri Polo
There are no small actors, only small states -- yet Delaware gifted us Ryan Phillippe, who's grown up from teen pretty boy in Cruel Intentions to expert sniper in the new USA show Shooter. The ever-reliable Teri Polo has livened up The Fosters on TV and the Meet the Parents franchise.
Florida
Faye Dunaway
Runner-up: Catherine Keener
Bonnie and Clyde. Chinatown. Network. Faye Dunaway -- born and raised (intermittently) in Florida, with stints at both the University of Florida and Florida State -- was unstoppable in her prime. She is a legend. Miami's own Catherine Keener has a resume similarly impressive and diverse, with offbeat, grounding roles in Being John Malkovich, The 40-Year-Old Virgin, Show Me a Hero, and many others.
Georgia
Holly Hunter
Runner-up: Julia Roberts
Whether it's in her Oscar-winning lead role in The Piano, the Coens' zany caper Raising Arizona, or the animated action drama The Incredibles, Hunter is a master of nuance and comic timing. Remarkably, she's never worked with her fellow Georgian Julia Roberts. We'd watch it!
Hawaii
Bette Midler
Runner-up: Maggie Q
Few actresses possess the range of the Divine Miss M: the Honolulu-born diva can belt out tunes on stage, make you weep like a baby in dramatic roles (damn you, Beaches!), and upstage comedic heavyweights. And just you try to listen to "Wind Beneath My Wings" without welling up (or don't, because it's impossible)! Maggie Q packs her own brand of punches, as delivered impressively in the Divergent franchise, Mission: Impossible III, and cult TV's Nikita.
Idaho
Aaron Paul
Runner-up: William Petersen
It's not easy to turn a wiseacre fuck-up like Breaking Bad's small-time burnout Jesse Pinkman into a sympathetic character, but Paul is still beloved for it. It was very difficult to grant him Idaho, given the state also gave us the insanely underrated William Petersen, best known for C.S.I., but so, so impressive in the moody genre films To Live and Die in L.A., Manhunter, and Fear.
Illinois
Gene Hackman
Runner-up: Bill Murray
Look, Bill Murray's a national treasure. So is Harrison Ford. There are a lot of great actors who spent their formative years in the Prairie State. But only one is named Gene "Freaking" Hackman, lord of the IMDb page touting roles that have left an indelible mark on American culture: The French Connection's Popeye Doyle, Harry Caul in The Conversation, the coach in Hoosiers, Royal Tenenbaum, and so many others, plus the only Lex Luthor portrayal worth a good goddamn. Deal with it.
Indiana
Adam Driver
Runner-up: Shelley Long
As the latest Star Wars villain, Driver is not just becoming the next über-popular action figure: the Girls standout has also amassed a stream of indie hits to build up his cred. Many will remember Indiana's runner-up from her award-winning turn as Cheers' Diane Chambers, but Long remains a TV fixture with first-rate appearances on such series as Kelly Kelly, Frasier, and Modern Family.
Iowa
Ben Foster
Runner-up: Nia Long
Foster is unforgettable in Alpha Dog as the pugnacious Jake Mazursky; although he might come across as a stereotypical serious dude in other roles, that quality has proven valuable in such flicks as 3:10 to Yuma and The Program. Long's right there, too, courtesy of Friday, Big Momma's House, and House of Lies.
Kansas
Annette Bening
Runner-up: Ed Asner
For her nuanced turns in The Kids Are All Right and American Beauty, Bening locks down Kansas; she almost snagged two Oscars for those films, too. Coming in a close second is The Mary Tyler Moore Show standout Asner, with seven Emmys and 17 Emmy nominations to his name, plus memorable performances in Elf and Up.
Kentucky
Michael Shannon
Runner-up: George Clooney
Whether he's playing a supervillain, a ruthless real estate broker, or an unstable son, Oscar-nommed Shannon brings an unparalleled chameleonic intensity to the screen. Tracking closely on Shannon's heels is Clooney, the Augusta High grad we've come to know as Baird Whitlock, Matt Kowalski, Michael Clayton, and Dr. Doug Ross.
Louisiana
Patricia Clarkson
Runner-up: Carl Weathers
In 2004, Clarkson almost won an Academy Award as Katie Holmes' mom in Pieces of April, but you'll also know her from Vicky Cristina Barcelona, Shutter Island, Parks & Rec, and Six Feet Under. In this slugfest, she pulls an Ivan Drago and takes down Weathers, who brought the world untold amounts of joy as the Rocky series' Apollo Creed, Happy Gilmore's Chubbs Peterson, and the stew-obsessed "ac-tor" Carl Weathers on Arrested Development.
Maine
Sarah Paulson
Runner-up: Anna Kendrick
The American Horror Story veteran has had an especially noteworthy year, thanks to her pitch-perfect Marcia Clark in FX's crime anthology The People v. O.J. Simpson. Paulson also boasts impressive spots in Deadwood, Carol, Game Change, and Studio 60 on the Sunset Strip (and the latter two earned her Golden Globe noms). Kendrick's own Pitch Perfect work, plus an Oscar-nommed performance in Up in the Air, makes America's fouler-mouthed sweetheart an easy pick for Maine's No. 2.
Maryland
Robert Duvall
Runner-up: Julia Louis-Dreyfus
Duvall is always a commanding, memorable presence: in Apocalypse Now, he growled his love for "the smell of napalm in the morning." In the first two Godfathers, he served as the Corleone family's attorney. With Tender Mercies a few years later, Maryland's living cinematic legend took home his first and only Oscar as the down-and-out country singer Mac Sledge. The notorious JLD you've come to know and love from Seinfeld, Enough Said, and Veep holds down this state's comedic side.
Massachusetts
Matt Damon
Runner-up: Geena Davis
Does anybody rep Massachusetts harder than Matt Damon? With Good Will Hunting, Invictus, The Martian, and Martin Scorsese's South Boston-set The Departed on his resume, Damon is much more than "the Jason Bourne guy," even though he'll reprise the role later this summer. And, yes, Davis, who brought us Barbara Maitland and Thelma Dickinson, among other faves (even Fletch!), comes next. Sorry, Marky Mark.
Michigan
Ellen Burstyn
Runner-up: Jeff Daniels
Whether as Chris MacNeil in The Exorcist or older Murph in Interstellar, Burstyn brings a tragically beautiful sense of humanity to everything she does. (If you need even more proof, see her Oscar-winning acting in Alice Doesn't Live Here Anymore.) Michiganders also dig that everyman actor Jeff Daniels, of Dumb and Dumber, The Martian, Speed, and The Newsroom fame, still resides there. And let's fire up the honorary chainsaw for B-movie poobah Bruce Campbell while we're at it.
Minnesota
Jessica Lange
Runner-up: John Hawkes
Another AHS vet, Lange has captivated viewers with stage and screen performances for roughly four decades, often with great results: earlier this year she won a Tony for leading Long Day's Journey Into Night, and she'd already nabbed two Oscars for Blue Sky and Tootsie. Too often John Hawkes, the painfully brilliant force seen in Winter's Bone and The Sessions, has been named runner-up. But, alas.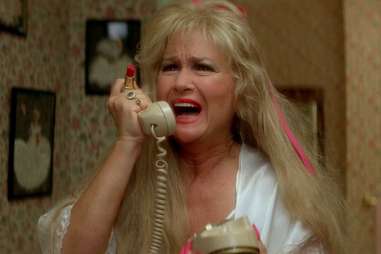 Mississippi
Diane Ladd
Runner-up: Sela Ward
Ladd has yet to win an Oscar, but she's been nommed thrice: see her show-stopping work in Rambling Rose, Wild at Heart, and Alice Doesn't Live Here Anymore for reference. (The Rilberton-born star did, however, win a Golden Globe in 1981 for her turn as Belle in Robert Getchell's TV series Alice.) MS' No. 2, Ward, also has a Globe win, earned for her acting in Once and Again.
Missouri
Kevin Kline
Runner-up: Kathleen Turner
Who doesn't love Kevin Kline? The two-time Tony winner has more than enough stage cred to make up for his less-than-prolific film and TV career, but even if you haven't seen him do Shakespearean tragedy, you definitely caught his hilarious, Oscar-stealing turn in A Fish Called Wanda. Fellow Missouri-born star Kathleen Turner has shown similar range in comedies and drama -- plus comedic dramas, like Peggy Sue Got Married -- but Kline can't be beat for sheer virtuosity.
Montana
Michelle Williams
Runner-up: Dirk Benedict
Though Williams moved to San Diego when she was 9, there's always been a wild, searching quality to her best performances -- Brokeback Mountain, Wendy and Lucy, and Meek's Cutoff all find her battling nature -- which we associate with the open vistas of the Big Sky Country. And we love it when a plan comes together, say Montanans who know the work of DIrk Benedict; best known for his charismatic roles on The A-Team and the original Battlestar Galactica TV series, he made any B-movie he appeared in feel like Laurence Olivier doing summer stock theater.
Nebraska
Nick Nolte
Runner-up: Gabrielle Union
The man is not his famous mugshot. In movies like Cape Fear, 48 Hrs., and North Dallas Forty, Nolte was a stabilizing force, grounding action movies, thrillers, and comedies with his rugged good looks and gravelly voice. That he grew into one of our straggliest, most eccentric old-timers is icing on the cake. Hopefully the uber-talented Gabrielle Union gets the chance to have her Nick Nolte-in-Hulk moment, too.
Nevada
Mädchen Amick
Runner-up: Rutina Wesley
It makes sense that Nevada's best performer would be from Twin Peaks: it's a dark, mysterious state that people have been obsessing over for years. We haven't been able to get Amick out of our minds since she first served us a damn fine cup of coffee back in the '90s. Wesley also spent time on a show you probably struggled to wrap your head around: HBO's vampire mindfuck True Blood. Talk about battle-born.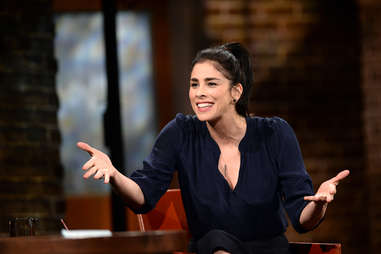 New Hampshire
Sarah Silverman
Runner-up: Adam Sandler
What makes people from New Hampshire so funny? While Adam Sandler's star might've fallen in recent years, there's no denying the dramatic chops he showed in Punch-Drunk Love, Spanglish, and Funny People, along with the hilarious stupidity of Billy Madison. But Silverman has really emerged as New Hampshire's brightest star in recent years: in addition to stealing scenes in Masters of Sex, she's been brilliant in small movies like Take This Waltz and I Smile Back. Plus, she's still funny as hell.
New Jersey
Meryl Streep
Runner-up: Jack Nicholson
This was a tough one: in one corner we've got Jack, an icon so enshrined in American culture that people generally feel safe referring to him only by his first name. He made Five Easy Pieces, The Last Detail, Chinatown, and One Flew Over the Cuckoo's Nest -- and that was only in the '70s. But, hailing from New Jersey, he has to compete with another one-name icon: Meryl. She's been nominated for 19 Academy Awards, the most of any actor or actress in history, and has won three: Best Supporting Actress for Kramer vs. Kramer, Best Actress for Sophie's Choice, and Best Actress for The Iron Lady. In case you haven't figured it out: Meryl wins. That's just what she does.
New Mexico
Anna Gunn
Runner-up: Neil Patrick Harris
No disrespect to Neil Patrick Harris -- no one could sing and dance so well on the side while also playing TV's most lovable douche-bro on How I Met Your Mother -- but Anna Gunn had the harder task: she had to humanize Walter White on Breaking Bad, grounding the series with intelligence, wit, compassion, and those killer breakfast combos.
New York
Robert De Niro
Runner-up: Denzel Washington
This was a brutal street fight. For one thing, we didn't even include Al "Hoo-ah!" Pacino in the top two -- he could've won almost every other state on this list if he had been born there. The Training Day-level intensity of peak Denzel is hard to deny, but we've gotta give it to Tribeca's own Robert De Niro, star of classics like Taxi Driver, The Deer Hunter, Raging Bull, Heat, and, yes, even Meet the Parents. We salute you, Dirty Grandpa.
North Carolina
Michael C. Hall
Runner-up: Amy Sedaris
Michael C. Hall has range: in addition to an impressive stage career, he stole scenes as the sexually repressed brother on HBO's groundbreaking Six Feet Under, then went on to carve up his nice-guy reputation with the deliriously over-the-top Dexter on Showtime. He also sang and danced in Gamer, making a forgettable Gerard Butler action movie watchable. Amy Sedaris is also great, but, like, sorry, she wasn't in Gamer.
North Dakota
Josh Duhamel
Runner-up: Ronda Rousey
Despite having a city that inspired a great movie and TV adaptation (uh, that'd be Fargo), North Dakota isn't long on actors with killer resumes. The Minot-born Duhamel is miles ahead of the pack, and the Win a Date with Tad Hamilton! star has the Daytime Emmy and the Nickelodeon Kids' Choice Arm Fart Champion Award to rub it in other North Dakotan actors' faces. Take that, Entourage movie-charmer Ronda Rousey!
Ohio
Woody Harrelson
Runner-up: Teri Garr
Though he was raised in Ohio, Woody Harrelson has Texas swagger. Everything he's done, from Cheers to White Men Can't Jump to Kingpin to True Detective, has been infused with a laid-back confidence that makes you say, "Shit, how'd that guy get so cool?" Teri Garr has a similar vibe and the ability to elevate roles in Close Encounters of the Third Kind, Young Frankenstein, and After Hours with her easygoing presence.
Oklahoma
Alfre Woodard
Runner-up: Bill Hader
After a Supporting Actress Oscar nomination for Cross Creek and Emmy victories for TV procedurals Hill Street Blues, L.A. Law, and The Practice, Woodard is lending her versatile gravitas to the Marvel Cinematic Universe with roles in Captain America: Civil War and the forthcoming Luke Cage. Though Hader's comic sensibilities have matured considerably since his SNL days, seeing him through leading-man roles in Trainwreck and goofy supporting roles in countess comedies, you can't mess with the MCU.
Oregon
Ty Burrell
Runner-up: Todd Field
Sitcom stars get a bad rap. Audiences know Ty Burrell as the anchor of Modern Family's weekly wackiness, but Oregonians should see him in The Skeleton Twins, Dawn of the Dead, or The Incredible Hulk to witness his full range. While Todd Field is a seasoned supporting actor (Walking and Talking, Twister, Eyes Wide Shut), he's better known as a director (In the Bedroom, Little Children) -- but we have to give him props.
Pennsylvania
Jeff Goldblum
Runner-up: Will Smith
That PA's top-two actors are co-leads in 1996's Independence Day is a coincidence -- they're just that good. As much as we love Smith's action-hero history and subsequent prestige plays, we have to hand the state to Goldblum, whose idiosyncratic cadence, diverse filmography (from The Fly to Jurassic Park to The Grand Budapest Hotel), and Pittsburgh roots make him an ideal Pennsylvania pick.
Rhode Island
Viola Davis
Runner-up: James Woods
Davis is a triple threat, headlining ABC's How to Get Away with Murder (for which she won an Emmy), carving out a movie career with the gusto to earn two Oscar nominations (she'll next be seen in Suicide Squad), and the cred to hit Broadway when the opportunity presents itself (she last appeared opposite Denzel Washington in Fences). Woods is a veteran -- Videodrome! Once upon a Time in America! Casino! -- but Davis is killing it.
South Carolina
Chadwick Boseman
Runner-up: Aziz Ansari
Boseman shot to stardom after back-to-back biopics, 42 (Jackie Robinson) and Get on Up (James Brown), and stepped up to the big leagues as Black Panther in Captain America: Civil War. He's powerful in every way -- what more do you want? Ansari takes second place for RAAAAAANDY! And Master of None. But mostly Randy.
South Dakota
January Jones
Runner-up: Cheryl Ladd
The pool of thespians who emerged from our 40th state is tiny, though for her work in Mad Men and The Last Man on Earth, we'd consider Jones no matter where she hailed from. Ladd is a close second because Charlie's Angels was only the beginning of her eclectic television career.
Tennessee
Samuel L. Jackson
Runner-up: Kathy Bates
Does everyone from Chattanooga speak with the hushed thunder of Samuel L. Jackson? A regular collaborator of Quentin Tarantino, Spike Lee, and the Marvel hive mind, he's a guy who can deliver any line with authority. We'd describe Misery, Titanic, and American Horror Story scene-chewer Kathy Bates in the same way, frankly.
Texas
Matthew McConaughey
Runner-up: Tommy Lee Jones
Alright, alright, alright, this may be a little obvious, but ever since "the McConaissance," the True Detective and Dallas Buyers Club actor has stood out as one of the top of his class. No slight to Tommy Lee Jones, who looks as good in a Lincoln wig or Fugitive-style FBI jumpsuit as he does in his No Country for Old Men 10-gallon.
Utah
Mary Elizabeth Winstead
Runner-up: Wilford Brimley
Winstead moved to Utah as a kid, paving the way for her triumph on this list. We're great admirers of Wilford Brimley's work (see, immediately: The China Syndrome, The Natural, The Thing, The Firm, and Cocoon), but recent appearances in Smashed, Faults, and 10 Cloverfield Lane have us eager for more Winstead.
Vermont
Daphne Zuniga
Runner-up: Barbara Crampton
Fact: many of the actors born in Vermont moved away during their formative years to attend arts-focused boarding schools -- i.e., they're not true Vermonters. So here's to two who jumped to Hollywood after spending more substantive time in the Green Mountain State: Daphne Zuniga, of Spaceballs and One Tree Hill fame, and Barbara Crampton, a horror veteran who's appeared in classics like Re-Animator.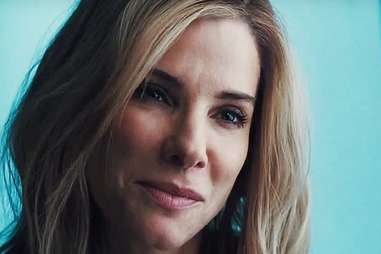 Virginia
Sandra Bullock
Runner-up: Danny McBride
Anything George Clooney can do -- headline a political drama, reboot the Ocean's Eleven franchise, star in Gravity -- Sandra Bullock can do better (she took over Our Brand Is Crisis from the actor, she's about to star in her own reboot of the crime movie, and c'mon, she owned Gravity). While the Oscar winner is the clear pick for her home state, Danny McBride, the Eastbound & Down actor, wins if we're ranking this by number of belly-laughs induced.
Washington
Hilary Swank
Runner-up: Kyle MacLachlan
Swank is one of Hollywood's most unassuming actresses -- maybe it's a Washington thing? With two Oscars under her belt (1999's Boys Don't Cry and 2004's Million Dollar Baby) and a taste for risky, deglamorizing roles -- the grimy Western The Homesman is a must-see -- she made this no contest. But that doesn't mean we don't love Kyle MacLachlan, our pal from Twin Peaks and other David Lynch movies, as well as Showgirls and Portlandia.
West Virginia
Jennifer Garner
Runner-up: John Corbett
From Alias spy to 13 Going on 30's blissed-out teen to a rattled adoptive-mother-to-be in Juno, Jennifer Garner brings the perfect mix of small-town naturalism and urbane aura to every role. John Corbett floats between movies (My Big Fat Greek Wedding) and TV (recently, Parenthood and Sex&Drugs&Rock&Roll) with a similar "everyone's dad" attitude. Daditude?
Wisconsin
Willem Dafoe
Runner-up: Mark Ruffalo
America is an amazing country. A guy from Wisconsin can grow up and earn two Oscar nominations (Platoon, Shadow of the Vampire), star in films by Martin Scorsese (The Aviator) and Wes Anderson (The Life Aquatic), have his nuts crushed in an art-film masterwork (Antichrist), and play a badass villain in a terrible sequel (Speed 2: Cruise Control). Dafoe is a legend -- and after Foxcatcher, Avengers 2, and Spotlight just in the last year, Mark Ruffalo is basically there, too.
Wyoming
Matthew Fox
Runner-up: Jesse Garcia
Is Matthew Fox's biggest role to date still Jack in Lost? Will we ever degrade that performance as the man searches for his next big role? No. No, we will not. Watch Party of Five and the recent Bone Tomahawk if you need more Fox proof, then binge From Dusk Till Dawn: The Series, where you'll see why Garcia is our second pick.
Sign up here for our daily Thrillist email, and get your fix of the best in food/drink/fun.
Follow the Thrillist Entertainment editors on Twitter: @ThrillistEnt.