It's easy get a healthy culture fix from the comfort of your couch thanks to Netflix. Whether you're trying to brush up on your foreign-language listening-comprehension skills or looking for a fresh new perspective, with titles ranging from comedy to drama to documentary, you won't need a plane ticket to get a closer look at a far-off land. While some of these movies are in English, or made by American filmmakers, each one offers a glimpse at a different perspective from our own here in America. So sit back, relax, and plan the cheapest weekend getaway ever.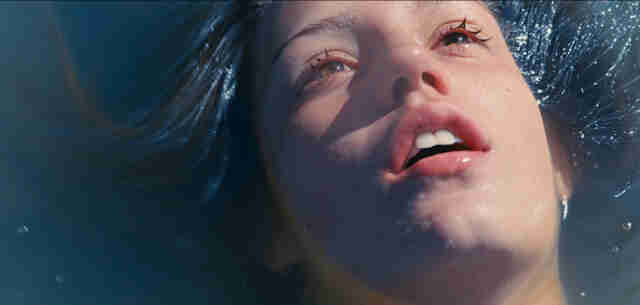 Blue Is the Warmest Color (2013)
While best remembered for its stamina-filled, seven-minute sex scene, this French movie features Léa Seydoux and Adèle Exarchopoulos figuring stuff out (about their bodies, about themselves) in the most exciting, French way possible. It does a pretty good job of destroying you with its love story, too. If you're unaware of the seedy logistics of how these scenes were produced, stay innocent and watch with fresh eyes.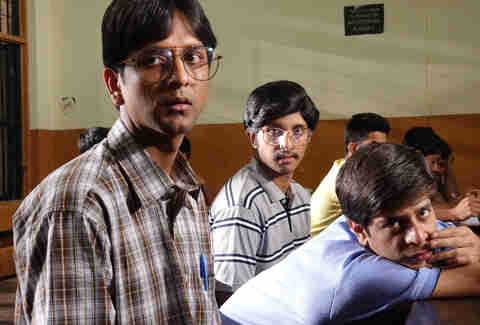 Brahman Naman (2016)
Truly, nothing can spice up a school quiz tournament like the quest to lose your virginity. This Netflix original set in India in the 1980s sends a Bangalore trio of teenage horndogs to Calcutta to win on both counts. What results is a charming, colorful, surprisingly raunchy portrait of the universal teenage experience.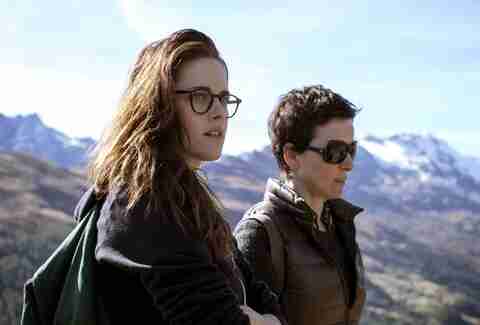 Clouds of Sils Maria (2014)
Starring Juliette Binoche, this film from Olivier Assayas follows one aging actress's unraveling as she is re-cast in a revival of the play that launched her career, now the older character in the same lesbian drama, instead of the young seductress she once portrayed years ago. Performing opposite a young, tantalizing starlet (Chloe Grace Moretz) while dealing with a number of concerns in her personal life, including a relationship with her personal assistant (Kristen Stewart), insecurities are unearthed and she is forced to face them head on. Featuring stellar performances by the three actresses and set in the atmosphere Sils Maria, Switzerland, the film is a melancholic, delicate look at complex women and the trials they face at any age.
District 9 (2009)
Inspired by the Apartheid in South Africa, District 9 imagines a future in which aliens are discovered on Earth and the South African government responds by placing them in an internment camp. But after years of confinement and neglect, the foreign population rises up to reclaim their autonomy to attempt to return to their home planet. It's a dystopian, extra-terrestrial film that's more about xenophobia than it is about a war between worlds. And hailing from sci-fi filmmaker Neill Blomkamp and produced by Peter Jackson, it's also surprise low-budget film ended up garnering four Oscar nominations including Best Picture, making it well worth the watch.
The Ip Man movies
There aren't many biopics that also pass for decent action movies. Somehow, Hong Kong action star Donnie Yen and director Wilson Yip have made three separate movies based on the life of Chinese martial arts master Yip Kai-man, who famously trained Bruce Lee. What's their trick to keeping this series fresh? Play fast and loose with the facts, up the melodrama with each film, and when in doubt, cast Mike Tyson as an evil property developer. The third movie in the series isn't necessarily the best -- that's probably still the first film -- but the fights are incredible, and Yen's portrayal of the aging master still has the power to draw a few tears from even the most grizzled tough guy.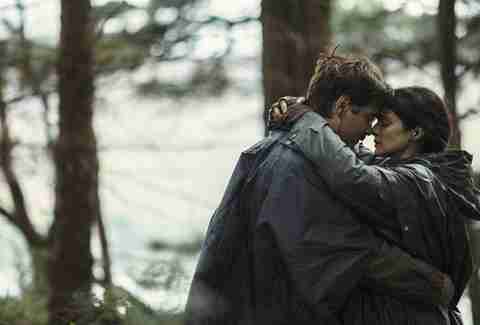 The Lobster (2016)
To examine modern love, this baroque, sci-fi rom-com from Yorgos Lanthimos -- his first English-language film -- basically splits into two movies: the first is an evisceration of Bachelor-esque monogamy logic, where Colin Farrell's David must find love in 45 days or be turned into an animal (of his choice -- the overlords aren't monsters). The second boots our hero to savage woods, where escaped singles plot terrorist attacks against their romance-obsessed society. Shaded with cool hues and orchestrated like a minor symphony, Farrell and Rachel Weisz's character, who becomes his secret love, balance the off-kilter dystopia with vibrant, sexual heat. Outrunning tranquilizer darts never looked so good, making The Lobster is original, heartfelt, and would make an awful date movie. 
The Look of Silence (2015)
Joshua Oppenheimer is responsible for two of the most essential documentaries of the decade, each grappling with the consequences of Indonesian genocide still rippling 50 years after the fact. The Look of Silence is the follow-up to The Act of Killing, where Oppenheimer gave the men who formerly ran death squads resources to produce a Hollywood-style dramatization of their crimes. The Look of Silence is from the perspective of the aching victims: a man confronts the people responsible for murdering his brother and thousands of others. Though chronological viewing of the two films isn't required, it does make The Look of Silence an enhanced version of an already powerful experience.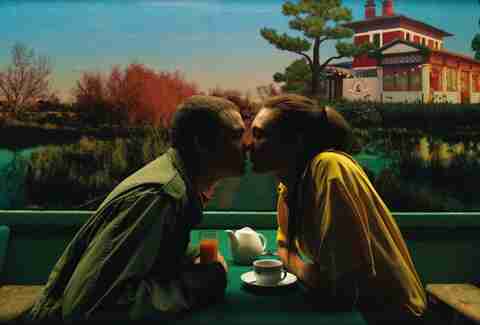 Love (2015)
Threesomes. Blowjobs. Bathroom-stall fucks. Entangling in every position known to mankind. French director Gaspar Noé made headlines for featuring loads of unsimulated sex in this film, but there's tenderness at the center of this erotica, too, following a man who ruins his passionate romance with a fling, then finds himself in a noir-like search for his missing ex. Noé tracks the nonlinear timeline through spurts of graphic commingling, and wrings absorbing performances out of his unknown cast. Love is the definition of horny, provocative drama.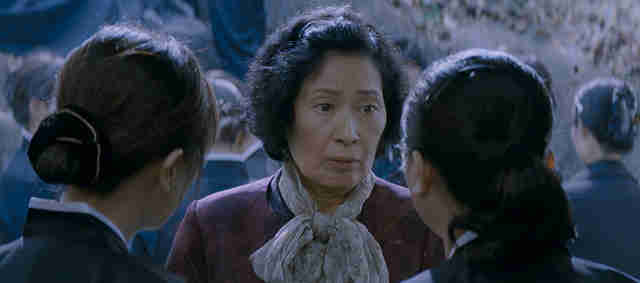 Mother (2009)
No, not Mother! starring Jennifer Lawrence. This Mother, while still a tense thriller, is a critically acclaimed hit from South Korean director Bong Joon-Ho (The Host, Snowpiercer) that has its titular Mother on an obsessive quest to prove her son's innocence in a murder. Its unpredictable twists and turns cast Kim Hye-ja, seen as the archetype of "mother" in Korea for her other roles in more family-centric titles, as vengeful and unbridled.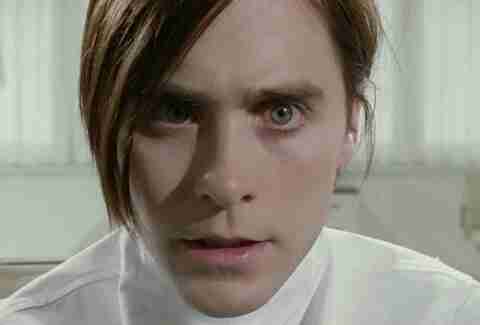 Mr. Nobody (2009)
If you can stomach Jared Leto, you might enjoy this solid story about the last mortal human, the titular Mr. Nobody in this film by Belgian director Jaco Van Dormael. As he approaches death, Mr. Nobody becomes a spectacle for the immortals around him, who want to know the details of his life before he became very, very old. What follows is a touching life story told through multiple potential realities and a mind-bending ending that will keep you up at night trying to figure out what the hell just happened (and why the hell Jared Leto talks in that whimpering voice).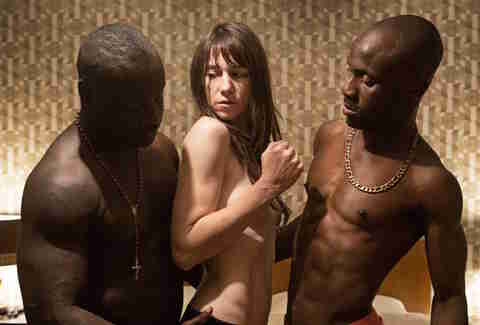 Nymphomaniac Vol. 1 & 2 (2014)
Provocateur Lars von Trier (Antichrist, Melancholia) made headlines for filling his orgastic opus with unsimulated sex. While the four-hour-long journey is filled with explicit scenes -- everything from train-car blow jobs to threesomes to fetish whipping where a riding crop takes care of the stimulation -- von Trier has more on his mind than pornographic subversion. His sardonic Nymphomaniac questions sexuality, the roles of men and women in one another's lives, and storytelling on a macro level. The movie's a triumph -- and not just for those who dreamed of seeing Shia LaBeouf thrust on camera. 
Raw (2017)
In French filmmaker Julia Ducournau's debut, carnal desires turn carnivorous. A coming-of-age story that'll have the queasy retreating, Raw finds sheltered vegetarian Justine (Garance Marillier) embarking on her first year of French veterinarian school. Between graphic dissections, nightly raves, and hazing that makes American fraternity life look like a day at the massage parlor, the student struggles to fit in. Justine's frosh year takes a morbid turn when her upperclassman sister forces her to consume meat for the first time, unleashing an insatiable hunger. The metaphors are obvious, but Ducournau's clinical eye for horror tableaux -- the "gross" parts range from skin peeling to gnawing on human fingers to dredging dung from a cow's anus (for science!) -- keep Raw perpetually and satisfyingly unnerving.
Roma (2018)
Alfonso Cuarón's latest film dives back into the Oscar-winning director's own childhood as a kind of study of and tribute to the inner life of his family housekeeper. Set in Mexico City in the 1970s during a period of civil unrest, Roma is a mesmerizing, tender veneration of the kinds of people who are so easily taken for granted. Distributed by Netflix itself, the piece, which is shot beautifully in black and white, features extremely intimate sound work and sincere shots as if torn from a family photo album. Roma is a masterpiece in the purest form and a game changer for the streaming platform.
Tag (2015)
Fans of the Japanese neo-reality show Terrace House should recognize lead of this 2015 hyper-surreal gore-fest that just hit Netflix. TH panelist Tori-chan (aka, Reina Treindl) stars as the seemingly indestructible Mitsuko -- wherever she goes, everyone around her is killed in a spectacular bloody fashion -- in this reality-shifting film that defies a quick-and-dirty description. All we're trying to say is: definitely watch this proto-feminist spiral of death and destruction based off the popular novel, Riaru Onigokko, adapted by idiosyncratic director Sion Sono.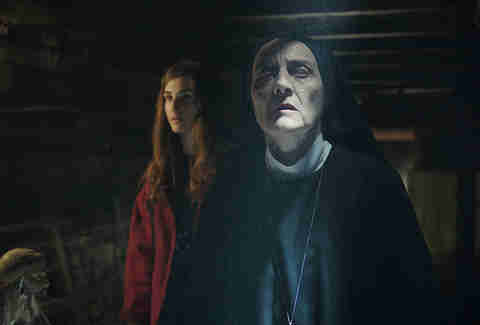 Verónica (2017)
Verónica, a Spanish ghost thriller in the vein of The Conjuring, is inspired by a terrifying true story about a girl dabbling with the powers of a Ouija board. A young girl named, what else, Verónica (Sandra Escacena) uses the board to conjure bad spirits with her friends during a solar eclipse while lodging an attempt to contact her dead father; they end up waking up some truly sinister forces. Whether or not it's actually scary is up for you to decide.
Y Tu Mamá También (2001)
Before taking us to space with Gravity, Mexican director Alfonso Cuarón steamed up screens with this sexed-up, comedic drama about two teenage boys (Diego Luna and young Gael García Bernal) road tripping with an older woman (Maribel Verdú). Like a sunbaked Jules and Jim, the movie makes nimble use of its central love triangle, setting up conflicts between the characters as they move through the complicated political and social realities of Mexican life. It's a confident, relaxed film that's got an equal amount of brains and sex appeal, including one of the sultriest second-hand kisses you'll ever experience.
Sign up here for our daily Thrillist email and subscribe here for our YouTube channel to get your fix of the best in food/drink/fun.