The Best Movies You Can Stream for Free on Crackle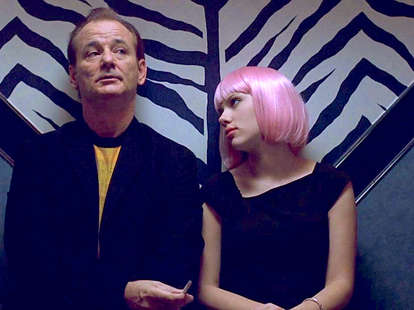 Lost in Translation

| Focus Features
Lost in Translation

| Focus Features
When you think of streaming, Crackle probably isn't the first platform that comes to mind. "Crackle and chill" just doesn't have the same sizzle, ya know?
But that shouldn't dissuade you from using Crackle, which has one major advantage over other streaming services: It's free. Yeah, you'll have to sit through a few ads, plus the browsing and playback can be a bit glitchy, but again: free. If you want to watch good movies without dropping more of your hard-earned dough, start with these titles available now.
Adaptation. (2002)
By now it's well-known that there's Good Nic Cage and Bad Nic Cage, though the line has blurred so much that Bad Nic Cage might be Good Nic Cage. Wait, this is Face/Off. The point is that Adaptation. captures Nic Cage at his goofy, over-the-top best as Charlie and Donald Kaufman, twin brothers with entirely different approaches to screenwriting. The real Charlie Kaufman -- who also penned Being John Malkovich and Eternal Sunshine of the Spotless Mind -- doesn't have a twin brother, but his wild "adapted" screenplay receives standout performances from Cage, Meryl Streep, Chris Cooper, and Catherine Keener, plus the directorial work of Spike Jonze and a scintillating cameo from Brian Cox. Who would've thought orchids could be so entertaining?
Ali (2001)
With thrillers like Thief, Heat, and Miami Vice, filmmaker Michael Mann approached the "cops and robbers" genre from an askew angle, packing simple stories with romantic yearning, coded language, and odd tangents. So it's not a surprise that Ali, his version of a "sports movie" and a biopic starring Will Smith as the fighter, is an ambitious, occasionally strange clashing of tonalities. Instead of attempting to tell Ali's life story, Mann burrows into specific conflicts -- tension with religious leaders, a thorny relationship with the media, and a volatile love life -- and creates a fractured portrait of a national hero. If you're looking for a Rocky-like narrative, stay away. But if you're seeking something as complex as the fighter himself, step into the ring.
Animal Kingdom (2010)
Before it became a sun-drenched TNT drama about a family of criminals in California, Animal Kingdom was a grubby thriller set in the mean streets of Melbourne, Australia. Featuring Ben Mendelsohn (Rogue One), Joel Edgerton (The Gift), and Jacki Weaver, who scored an Oscar nomination for her supporting turn as the clan's manipulative matriarch, the movie makes its familiar story of a young man (James Frecheville) tempted by a life of crime pop with some of the best acting the Outback has to offer. Director David Michôd, who will helm Brad Pitt's upcoming Netflix drama War Machine, knows when to step back and let great performers take over, making this the rare movie where you actually want more scenery-chewing.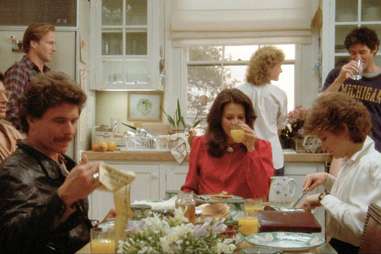 The Big Chill (1983)
Screenwriter and director Lawrence Kasdan, who co-wrote The Empire Strikes Back and Raiders of the Lost Ark, grounded himself more firmly in the real world for this early-'80s dramedy, which puts a group of old college friends into the same house after the suicide of their friend. The creeping anxiety of adulthood, combined with old love, sex, and trauma, make this story about friends in their 30s as relevant today as it was... more than three decades ago. Maybe the generation born around The Big Chill's release date will find something of themselves in the Kevin Kline, Glenn Close, Jeff Goldblum, Tom Berenger, and an otherwise excellent ensemble cast.
The Craft (1996)
Neve Campbell, Fairuza Balk, Robin Tunney, and Rachel True star in this mid-'90s gem that imagines a high-school group of misfits as a literal witch coven. The in-fighting, backstabbing, and jealousy that might be found in any stereotypical teen movie culminate in a series of competing spells, attempted murder, general mayhem, and a climactic fight scene between Tunney's Sarah and Balk's Nancy. It's as action-packed as a teen movie can get.
Desperado (1995)
Though the second installment in Robert Rodriguez's Mexico Trilogy feels a little forced, it does come with a bigger budget. What the sequel lacks in narrative grace, it makes up for with Antonio Banderas, Salma Hayek, and even crazier gunfights than its predecessor, El Mariachi. El Mariachi (with Banderas in place of Carlos Gallardo) must hunt down Bucho, the enigmatic kingpin he believes is responsible for ruining his life, while continuing to reinvent guitar cases. Really, it's a wildly entertaining ride dressed up as a revenge story. But Desperado thrums so loudly with stylish cinematography, action, and atmosphere you shouldn't mind overlooking the creaky plot. (Good news: If you dig it, both El Mariachi and Once Upon a Time in Mexico are available on Crackle.)
The Guard (2011)
"I can't tell if you're really motherfucking dumb, or really motherfucking smart," Don Cheadle's FBI agent declares to Brendan Gleeson's Irish police officer shortly after they meet, and that dynamic plays out over and over as the two of them unspool a conspiracy behind a $500 million drug shipment to Western Ireland. The two lawmen trade barbs as their lifestyles clash in this dark comedy -- Gleeson drops acid and spends his day off with prostitutes, while Cheadle sticks to booze and proper procedure. The movie refuses to settle Cheadle's initial observation, but you'll have such a good time along the way, you won't care.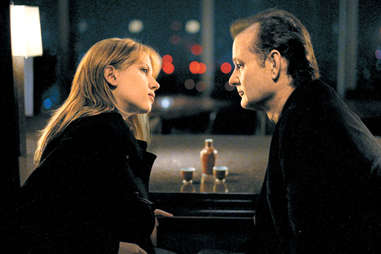 Lost in Translation (2003)
Writer-director Sofia Coppola sends Bill Murray and Scarlett Johansson to Tokyo to ponder life and love in this comedic, surrealist examination of two unlikely expatriate companions. Murray, crossing over from his shit-disturber phase into his world-weary one, takes a turn as a dusty old actor, while Johansson plays the very young wife of a traveling photographer. After bumping into each other at the same hotel, the two connect sans spouses and form an unlikely bond. The rest of the story doesn't go in the direction you expect, and Coppola manages to pull off an impressive emotional juggling act, making you laugh, wince, cringe, and tear up, all in less than two hours.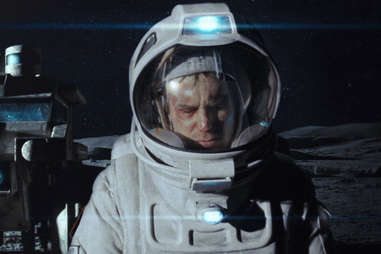 Moon (2009)
Actor Sam Rockwell has the ideal facial construction to play a moon-based helium-3 miner who, once he discovers he's one of a number of clones his company uses to offset the price of astronauts, plots to return to Earth. The role demands perfect eyebrow-raising techniques: Moon, from director Duncan Jones (Warcraft), finds Rockwell riding solo for a third of the movie, eventually communicating with an automated AI (voiced by Kevin Spacey), then playing off versions of himself who are equally committed to breaking their lunar cycles. Like the movie's sets, vehicles, and special effects, Rockwell prioritizes reality as he traverses this nightmarish scenario. Moon is the best kind of science fiction because, sadly, it could easily be science fact.
True Romance (1993)
The minute Dennis Hopper's ex-cop Clifford launches into a racial epithet-filled dissection of Sicilian lineage (or hell, by the opening scene, as Christian Slater's Clarence pitches a bombshell blonde on the wonders of kung fu movies), you know Quentin Tarantino is behind the wheel of this twisted crime romance. Tony Scott (Top Gun) directed the hell out of it -- the movie ends with an oh-so-'90s shootout -- but it's Tarantino's ecstatic dialogue, or the elementary marimba score that keeps the brutality light on its feet. This lightness is the reason True Romance avoids the pitfalls of the era's antihero dramas -- most of which ripped off Tarantino.
12 Monkeys (1995)
What if you were sent back in time to stop something horrible from happening? It's a common premise for time-travel tales, but few movies attack the question with the intelligence, verve, and dark humor of 12 Monkeys. Bruce Willis stars as James Cole, a prisoner sent back from a dystopian 2035 to the pre-millennium paradise of 1990. As often happens to time travelers, he gets sent to a mental hospital, and there meets a wild-eyed patient who looks a lot like Brad Pitt (Brad Pitt). With a whip-smart script co-penned by Blade Runner writer David Peoples and surreal visuals courtesy of director Terry Gilliam (Brazil, Time Bandits), it's the rare sci-fi movie that balances its whoa-worthy concepts with real storytelling rigor.
Sign up here for our daily Thrillist email, and get your fix of the best in food/drink/fun.
Follow the Thrillist Entertainment editors on Twitter @ThrillistEnt.