Here's the thing about comic books: they're an irreplaceable art form. It's a bold statement, given the conversations surrounding physical formats and the nondescript future of literature, but whether you're a lifelong Marvel dork, an unapologetic indiehead, or a mix of both, you won't find the kinds of narratives being portrayed in this graphic format anywhere else -- at least, until they're made into movies. Writers, artists, and colorists continue to upend traditional storytelling norms; they've found a way to blur genres and pin the world's greatest heroes to more accurate representations of love, heartache, loss, mental health, and diversity. Their stories are still some of the best forms of pure escapism there is, and below are the books from 2019 that do it to the ultimate degree. We'll be updating this list all year -- check back often for new reads.
Recommended Video
The 4 Biggest Upsets From the Series Finale of 'Game of Thrones'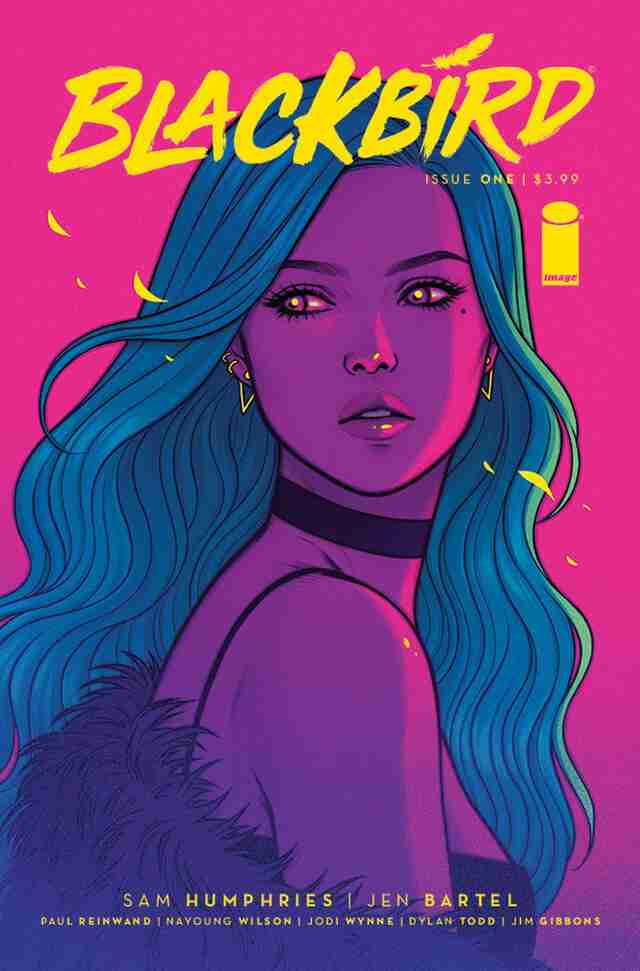 Blackbird
Release Date: October 3, 2018 (Ongoing)
The first five issues of Blackbird have made good on two promises: making magic great again and using fine art to level you into a state of submission. The new Image Comics series from Sam Humphries (Nightwing, Harley Quinn) is a neo-noir fantasy drama in which a 20-something by the name of Nina Rodriguez is at ends to uncover a secret magic world that's hidden under the glow of Los Angeles. The problem here is everyone thinks she's crazy. What follows is a beautifully written tale that effortlessly balances supernatural themes with emotional realism, and chases it with Jen Bartel's artistic ability to illustrate frames that make Blade Runner 2049 look like a student project. Every dose of color and inner monologue about paragons and bar creeps flicker with unlimited potential, making Blackbird the kind of everyday pull that can transcend genres (and stereotypes) with style.
Buy Issue #1 here.
Buffy The Vampire Slayer
Release date: January 9 (Ongoing)
Buffy Summers is back and she's tired of all the bullshit: high school grades, her small-town routine, and the difficulties that come with making friends "when you are not honest about who you are." But every single glimpse into her vulnerabilities is what makes her BOOM! Studios reimagining such a brilliant piece of graphic fiction. Writer Jordan Bellaire (Redlands) and artist Dan Mora (Hexed, Power Rangers) capture the voices of the beloved characters you remember and use their chemistry to expertly structure plot threads, pacing, and an endless reserve of eye candy. Every frame amplifies the source material without making Buffy and her big bads a tacky True Blood spinoff, and it sticks by a collective passion to use pop culture to shape our lives in immeasurable ways. As the BOOM! staff put it themselves: Jenny Calendar deserved better.
Buy Issue #1 here.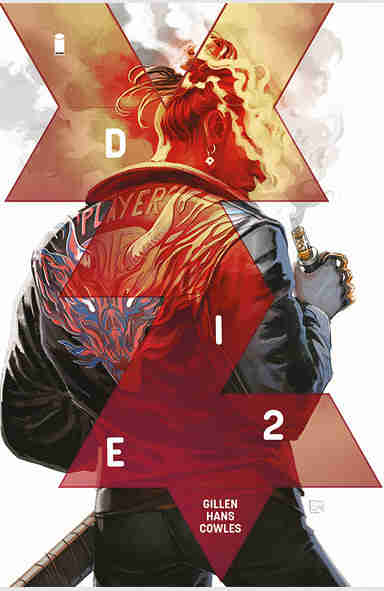 Die
Release Date: December 5, 2018 (Ongoing)
Kieron Gillen and Stephanie Hans' new post-The Wicked + The Divine "goth Jumanji" is a special book. It's a harrowing love letter to D&D diehards that engages with the hypothetical of 40-somethings who have to cope with a paranormal horror they barely survived as teens, and before you know it, it leaps to shocking places. Gillen's fondness for wringing out character development via traumatic instances of pain, loss, and terror is what makes Die a must-read for fantasy fans. The way Hans' visualizes the physical and mental sting of those instances is why the series has become an unexpected tour de force in its medium. It's confident in its weirdness, drama, and twists, and while its take on tabletop RPGs is more rooted in literary horror and Japanese isekai, it's one that goes from being a slow burn to a complete firestorm in mere seconds.  
Buy Issue #1 here.
Goddess Mode
Release Date: December 12, 2018 (Ongoing)
Even though Goddess Mode is a sci-fi anomaly that binds superpowered women and daemons to a "secret war for the cheat codes to reality," it excels because it's actually written by a giant cyberpunk nerd. Zoe Quinn's (Crash Override, Heart Machine) debut for DC Vertigo fastens together oracles, girl gangs, dive bars, and megacorp conspiracies, and it continually augments a deeply personal story to underline the minute, but important, differences between "garbage" and "trash" or question where the future is going versus where it's been. Robbi Rodriguez and Rico Renzi's affinity for striking colors that pop off the page (see: Spider-Gwen, Federal Bureau Of Physics) is intact, but the team's desire to turn World-Building 101 into an evolving concept is what makes this title's potential so limitless. Goddess Mode is unequivocally smart, stylish, and neon to the freakin' core.
Buy Issue #1 here.
I Moved To Los Angeles To Work In Animation
Release Date: January 1
As one beloved indie band from Nebraska once noted: "Art is hard." The act of cornering your own dreams and shaping them into realities can be a tiring process, and Natalie Nourigat's I Moved To Los Angeles To Work In Animation is a highly amusing op-ed on why the headache of making art is totally worth it. The cartoonist's journey from Portland to the semi-metropolitan weirdness of Southern California is standard Neustadter fare, but her analysis of the highs and lows that come with a creative mind is what sorts it into a class of its own. Nourigat's illustrative seminars on storyboards and story tests go hand in hand with her memories of $2 PBRs and what it's like to not be able to afford tacos and yoga pants, and she fills in the blanks with a kind of passion that can only come from someone who views time management as a superpower. Freelancing, road trips, and the 24/7 steel cage match that is financial stability all come with their own anxieties, but I Moved To LA is an instant classic that explains why artists put up with art to make the world a better place.
Buy it here.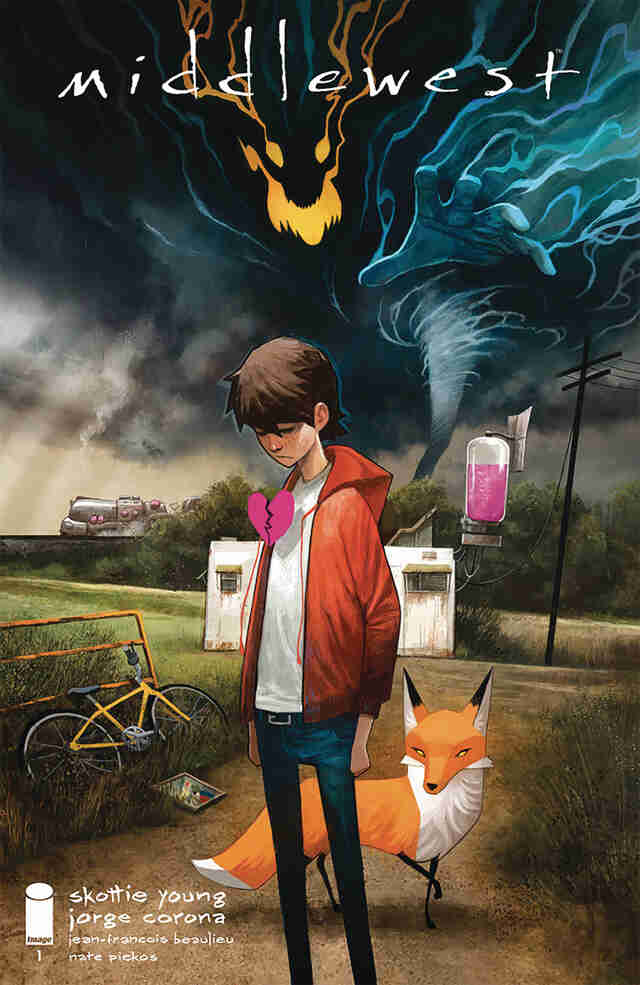 Middlewest
Release Date: November 21, 2018 (Ongoing)
As one of the newest additions to Image's infatuation with the dark arts, Middlewest is a heady scattershot of the ups and downs of the Midwestern United States and its "hidden magics." It's a kid-on-a-quest narrative that builds off of a talking fox and sequels to Dungeon Days, but Skottie Young's (Deadpool, I Hate Fairyland) gift for using your emotions like a light switch while dragging you through the mud of a fractured relationship is what sets it apart. It's heavy stuff that's more Neon Genesis than Teen Titans, and with artists Jorge Corona, Jean-Francois Beaulieu, Nate Piekos, and Mike Huddleston in tow, Middlewest is a visually breathtaking splice of reality and fantasy, and one that doesn't shy away from the complexities of a boy's journey to discover who he really is.
Buy Issue #1 here.
Sabrina The Teenage Witch
Release date: March 27 (Ongoing)
Kelly Thompson's work has flirted with modernizing fictional characters to the point where their conversations and insecurities are ripped from our own 3am text threads (see Captain Marvel, Rogue & Gambit), and her work on Sabrina The Teenage Witch is no different. The Archie Comics reboot tasks Sabrina Spellman with trying to find her place in Greendale, but instead of being a brooding Hot Topic pull, it recalls Teen Witch and Practical Magic for a script that's all about spells, cat butts, secret Pop-Tarts, and lifeless American History classes (also, cute boys). It's a promising start -- what with Thompson's playful humor and Veronica and Andy Fish's habit of paralyzing you with colors -- and Harvey Kinkle be damned, it's a must-read that is poised to be something special. 
Buy Issue #1 here.
Skyward
Release date: April 18, 2018 (Ongoing)
Joe Henderson's take on the post-apocalyptic genre -- living in a world that has lost most of its gravity -- is what makes Skyward such a breathtaking piece of work. It focuses on a young woman's journey to find her place in a low-G reality, appropriately never feeling content to stick to the ground and dotting each issue with strong characterization and a personal take on a father-daughter relationship that explores love, pain, and loss. The trio of Lee Garbett (art), Antonio Fabela (colors), and Simon Bowland (letters) don't pull punches when it comes to setting a mood or establishing a sense of immersion, and their full-page illustrations remain an anomaly in today's medium. They excel at bringing every little detail to life in every new issue, which helps Skyward balance its emotional highs with an unimaginable dose of adventure.
Buy Volume #1 here.
The Unstoppable Wasp
Release Date: October 17, 2018 (Ongoing)
Jeremy Whitley deserves a Lifetime Achievement Award for: A) relaunching The Unstoppable Wasp, and B) turning it into a neurotic obsession. The series from Whitley and Gurihiru (The Unbelievable Gwenpool) follows Nadia van Dyne and the Agents of G.I.R.L. as they investigate a connection between her father and the super scientists of A.I.M., but here it's crammed with quirky nerd jokes, nods to Tegan And Sara, and henchmen who'd prefer to avoid jail time as they still have tickets to see Dazzler in concert. It's a remarkable reboot that bridges together science and a personal discussion of trauma, and it doesn't shy from discussing mental health and the importance of support networks. Wasp will make you laugh, cry, and hold onto your heartstrings for dear life, and it uses its platform and social thematics to crystallize the fact that the future of comics is young, female, and queer.
Buy Issue #1 here.
Venom
Release Date: May 9, 2018 (Ongoing)
Holy shit, has Donny Cates made Venom creepy again? The veteran wordsmith has his share of accolades (Redneck, Doctor Strange), but the way he has webbed up his own post-S.H.I.E.L.D., mid-Morales take on Eddie Brock is incomparable in a startling way. Cates' first 11 issues sinks its fangs into the expansive history of the symbiotes and gnaws at Brock's attachment to his mimic, and with Ryan Stegman (She-Hulk, Renew Your Vows) in tow, it wholly embraces its gothic palette and Lovecraftian undertones. Stegman's propensity to experiment with frames and contextualize a flawless balance of reds and blacks is a MoMA exhibit in itself, and it's the perfect carrier for Cates' spiral into psychological horror. It's Venom done right, and being the beautiful nightmare that it is, it's a lucid interpretation that will leave you champing at the bit for more issues sooner.
Buy Issue #1 here.