Halloweentime means crisp air, gorging on candy, topical costumes, and the desire to get seriously spooked. We can help with the latter. 
While there are a limited number of strictly Halloween-themed movies on Netflix, you can still get your scare on by watching any of the titles below. 
Recommended Video
'Wild n' Out's' Justina Valentina Rips Shots and Shows Off Her Freestyling Skills
The Awakening (2011)
Iron Man 3 actress Rebecca Hall stars in this atmospheric period-horror film about an author hired to expose the pranksters behind a "haunted" boarding school. What she does account for is the presence of actual spirits, and a troubled past they're able to unlock. Lined with top British talent, including Imelda Staunton (Harry Potter) and Isaac Hempstead Wright (Game of Thrones), The Awakening is a well-worn ghost story with fresh scares.
The Babadook (2014)
It's the ultimate parental nightmare: What if your child was a total dickbag? Australian filmmaker Jennifer Kent's moody horror debut works as a jump scare-filled fright fest, but it's most effective in quiet, lingering moments that explore the paralyzing nature of motherhood. Thanks to an emotionally raw performance from Essie Davis, the film brings you into the psyche of a woman pushed to the edge by the very thing she thinks she's supposed to love the most. In this brilliantly twisted story, the monster isn't under the bed -- it's tucked in it.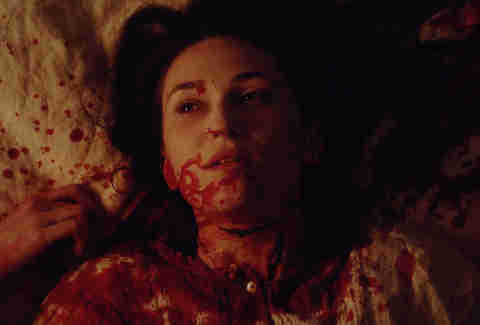 The Canal (2014)
Splashy and sadistic, The Canal does for the ghost story what Darren Aronofsky did for the addiction drama with Requiem for a Dream. Dipping its toes into The Ring-like waters, the movie's central premise -- a man (Rupert Evans) searching for his missing wife -- drowns in the phantasmagoric. The Canal revels in the visceral, trumpeting jump scares like it's the "William Tell Overture." Not a movie for the weak-stomached or headache-prone.
Children of the Corn (1984)
This adaptation of Stephen King's horror short story is campy and light on production value, but hell, those kids. From the opening massacre at a local diner to the several deaths at the hands of "He Who Walks Behind the Rows," this rural shlock pairs perfectly with a bucket of your own (popped) corn.
Honeymoon (2014)
Do not mistake this post-nuptial indie for a romantic comedy (we can recommend plenty of those). In her ferocious directorial debut, Leigh Janiak swaps loving gazes and happy endings for marriage anxiety and existential turbulence. There's something beyond the earthly scope tugging at newlyweds Bea (Rose Leslie, Game of Thrones) and Paul (Harry Treadaway, Penny Dreadful), but the greatest scares start with the plights of typical couples. Honeymoon scares your brain, scares your heart, then scares everywhere else with shocking turns.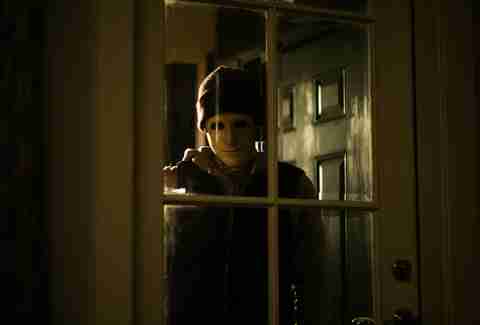 Hush (2016)
While films like the classic Wait Until Dark and the recent Don't Breathe have wrung scares from blind heroes and villains, deaf characters haven't been placed at the center of many mainstream horror movies. Enter (very quietly) Hush, a low-budget home-invasion thriller about a deaf and mute woman (Kate Siegel) being terrorized by a masked home invader (The Newsroom's John Gallagher Jr.). This is the type of movie that can exhaust its premise in 20 minutes if the script doesn't deliver -- how long can two characters face off in a swanky cabin for, really? -- but luckily director Mike Flanagan and Siegel, who co-wrote the film together, have some well-timed twists (and many, many cross-bow arrows) up their sleeves. 
The Invitation
This slow-burn horror-thriller preys on your social anxiety. The film's first half-hour, which finds Quarry's Logan Marshall-Green arriving at his ex-wife's house to meet her new husband, plays like a Sundance dramedy about 30-something yuppies and their relationship woes. As the minutes go by, director Karyn Kusama (Jennifer's Body) burrows deeper into the awkward dinner party, finding tension in unwelcome glances, miscommunication, and the possibility that Marshall-Green's character might be misreading a bizarre situation as a dangerous one. We won't spoil what happens, but let's just say this is a party you'll be telling your friends about.
It Follows
The villain of this retro-thriller doesn't need to creep. "It" -- a demon? An embodiment of fear? A walking STD? -- can come from any direction at any time and can't be stopped. All its target can do is run, or damn someone new by transmitting the possession through intercourse. A relentless chase set against a picturesque suburban dreamworld, It Follows builds scares from pure suspense, a welcome alternative to the screeching, skittish horror movies that frequent theaters.
The Nightmare Before Christmas (1993)
The stop-motion fantasy musical is Tim Burton at the height of his inventiveness. A macabre fable about a town of spooks and ghouls who co-opt Christmas for their own malevolent means, Nightmare is punctuated by catchy songs like "This Is Halloween," which you'll work into your Christmas carol rotation.
V/H/S (2012)
An anonymous benefactor tasks a gang with breaking into a house and stealing a VHS tape. They find several, which become the found-footage shorts that comprise this freaky anthology. There's an out-of-this-world sexcapade, a road trip gone awry, a killer glitch, a messed-up video-chatting boyfriend, and a haunted house. V/H/S might sound gimmicky, but we guarantee at least one of its vignettes will make you cower and cry. The collection's strengths are its overarching vision and self-awareness, as well as its diversity of scares.
The Wailing (2016)
Hollywood horror movies rarely shoot for "epic," contenting themselves with tiny budgets and single locations to get those jump scares. South Korean director Na Hong-jin does not suffer from the same apprehension. The Wailing is a masterpiece of mood, 156 minutes of every horror trope imaginable, drenched in mythology us foreigners may not entirely understand. That's fine: The movie's plot, a streak of murderers that may or may not have been perpetrated by demons, tows the viewer through the foggiest moments with one visceral pleasure after another. The Wailing is the metaphysical mystery that we all wanted from True Detective Season 1.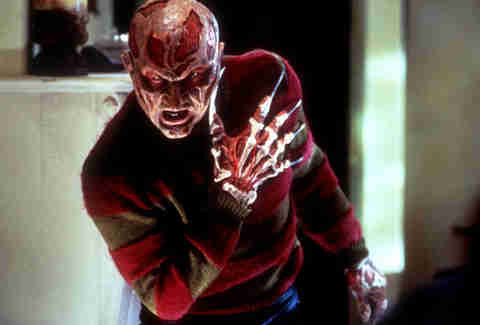 Wes Craven's New Nightmare (1994)
Too often dismissed as a footnote to the more flippant (and financially successful) Scream franchise, Wes Craven's New Nightmare isn't just a meta warm-up for the director's late-career resurgence. By casting the actors from his 1984 original Nightmare on Elm Street as themselves, he finds a surprisingly thoughtful, poignant way back into a franchise that was almost swallowed by camp after years of catchphrase-filled sequels. Funny, subtle, and genuinely frightening, New Nightmare is a work of keen-self-criticism from a genuine master of horror.
Sign up here for our daily Thrillist email and subscribe here for our YouTube channel to get your fix of the best in food/drink/fun.