For the last three decades, HBO has been one of the most significant documentary outlets in the world. Nowhere else on television, network or cable, can you depend on exceptional individual nonfiction works, both produced in-house and picked up for exclusive broadcast.
There's a certain quality, if not a specific style, to expect from the HBO Documentary Films brand, particularly with titles that are also released in theaters. It was challenging to pick just 20 of the very best documentary features currently available on HBO GO and HBO NOW and rank them, but we did.
Recommended Video
This Terrifying Game Feels Like You're in a Horror Movie
20. Beware the Slenderman (2016)
Not the horror movie it sounds like, this film is still quite scary on a number of levels, particularly for parents. Unlike a lot of true-crime documentaries, this one focuses more on the influence of a pop-culture entity on two young girls' decision to stab their friend and leave her for dead. Oscar-nominated filmmaker Irene Taylor Brodsky (The Final Inch) aims for a haunting atmosphere using various artistic representations of the Slender Man figure of memetic internet legend, but it's the apathy of the would-be murderers in their interrogation footage that is most unnerving.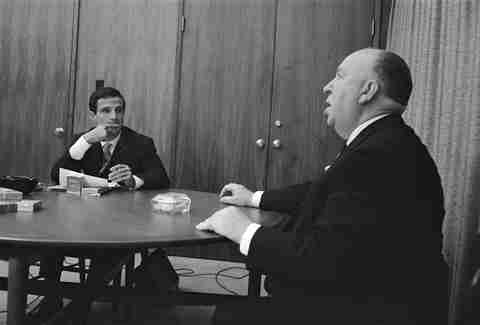 19. Hitchcock/Truffaut (2015)
The book is better, of course, but you couldn't ask for much more from a documentary inspired by one of the most seminal film texts of all time. Featuring interviews with modern masters such as Martin Scorsese, David Fincher, and Olivier Assayas, this tribute to and analysis of Alfred Hitchcock's work caters to all levels of film appreciation and study. Just as filmmakers and fans -- and even Wes Anderson admits to -- have been wearing out their copies of the 1966 publication, this film also calls for repeat interaction.
18. Koran by Heart (2011)
This competition documentary goes above and beyond the standard suspenseful contest narrative. While following three 10-year-old contestants at the annual International Holy Quran Competition, where children and young adults from all over the world recite randomly selected passages from the Islamic religious text, director Greg Barker (Manhunt) simultaneously addresses the current divergence of Islam into fundamentalist and moderate sects, and the varied interpretations of the Koran, illustrating points through the characters and their story arcs rather than exposition. And, yes, there is a great deal of heart in Koran by Heart.
17. Life According to Sam (2013)
Rarely do we encounter documentary characters as courageous and insightful about their own lives as Sam Berns. We first meet Sam, who has progeria, at age 13, which is the usual life expectancy for someone with the disorder. We follow him over the course of a couple years while also watching his mother, co-founder of the Progeria Research Foundation, implementing a trial treatment for Sam and a number of other kids from different parts of the world. It's an incredibly inspiring and hopeful documentary thanks to the optimism of its subjects, and the charm and maturity of Sam in particular.
16. Going Clear: Scientology and the Prison of Belief (2015)
Oscar winner Alex Gibney (Taxi to the Dark Side) has made a ton of documentaries over the past decade, and this one made many headlines thanks to its controversial subject matter. Adapted from Lawrence Wright's book of the same name and centered on the author's Scientology expertise, the doc is still a chilling, valuable exposé of the church in its own right.
15. The Loving Story (2011)
In 1965, Hope Ryden began documenting the ongoing story of Mildred and Richard Loving, whose mixed-race marriage triggered a landmark civil rights case (and is the subject of this year's Loving). Nancy Buirski formed a historical film around footage from the trial's archived materials, including Grey Villet's LIFE magazine photographs of the couple and audio from the Supreme Court proceedings. The result fully immerses viewers in the time and lives of its subjects.
14. The Crash Reel (2013)
Lucy Walker has earned Oscar nominations for other documentaries, but this is her most sensitive and complex work. Crash Reel focuses on pro snowboarder Kevin Pearce, who suffered a devastating head injury in 2009, though it is often much broader, challenging the audience to explore athletes' adrenaline addiction as we watch their extreme sports feats on screen. The doc is at its best when it brings us close to Pearce and his family at their most intimate emotional moments.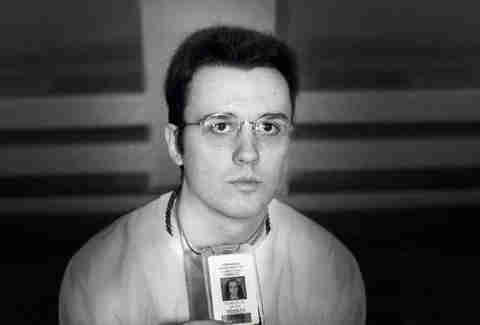 13. Paradise Lost 2: Revelations (2000)
The follow-up to the popular courtroom documentary Paradise Lost: The Child Murders at Robin Hood Hills (below) offers a fascinating look at the first film's success, and how it inspired activists supporting the cause of the wrongfully convicted West Memphis Three. Yet it is never self-congratulatory enough to appear that directors Joe Berlinger and Bruce Sinofsky are patting themselves on the back. Still, the sequel is troubling for the extent it goes to villainize a character associated with the crime, bluntly hinting at his guilt.
12. Heart of a Dog (2015)
Legendary multimedia artist Laurie Anderson made a documentary about her painting and piano-playing dog, Lolabelle. But implicitly, it's about loss and grief: about the deaths of Anderson's mother and husband, Lou Reed, and about living in New York City during 9/11. While its autobiographical-philosophical mix can be pretty weird at times, the film is captivating in its silliness and seriousness.
11. Bright Lights: Starring Carrie Fisher and Debbie Reynolds
A film following the back-to-back deaths of its mother-and-daughter subjects is just as melancholy as it sounds. Still, more powerful is the sense of life and joy you get from Fisher and Reynolds' stories of the past, and from the display of the intimate bond they shared in their final years. Bright Lights is like Grey Gardens without the squalor or reclusiveness, a story of love between parent and child you'd only find in Hollywood but can appreciate from anywhere. And due to the frankness of the women, it's one of the most hilarious documentaries in years.
10. Captivated: The Trials of Pamela Smart (2014)
More deliberate and thought-provoking than your typical true-crime nostalgia fare, Captivated concerns itself with perspectives on the matters of guilt and innocence. Director Jeremiah Zagar doesn't merely retell Pamela Smart's own account of the 1991 conviction that determined she plotted her husband's death; he concentrates on her trial's intense media scrutiny, the TV and Hollywood movies about her story, and the effect all that sensationalist coverage had on its outcome.
9. 4 Little Girls (1997)
A documentary about the 1963 bombing of Birmingham's 16th Street Baptist Church -- and the young girls who died as a result -- could have been a simple historical retelling of the tragedy with talking heads and archival footage. Instead, Spike Lee, in his first documentary film, goes beyond the basics with an Oscar-nominated work that's deeply interested in the present as well as the past. He also delivers one of the most cringeworthy doc moments ever, thanks to an interview with former Alabama governor George Wallace.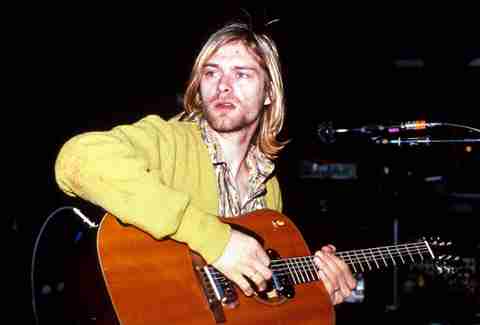 8. Cobain: Montage of Heck (2015)
Of all the Kurt Cobain documentaries out there, this one is by far the most affecting. With full support from Cobain's family, including his widow, Courtney Love, and their daughter, Frances Bean Cobain, the film shares a lot of remarkable material for fans. And it's not your average biography: Director Brett Morgen uses animation inspired by Cobain's own artwork and superb sound design to create an experience for the viewer, instead of being just another place to hear about the life of the iconic Nirvana frontman.
7. Paradise Lost 3: Purgatory (2011)
Like the second film in the trilogy (above), this Oscar-nominated follow-up from Joe Berlinger and Bruce Sinofsky casts suspicion on another one of the people involved in the unsolved crime of the West Memphis Three. There's a problematic irony to that, given what happened to the Three and what the filmmakers did with Paradise Lost 2. But, thanks to its incredible real-life happy ending, in which the wrongly convicted trio is finally released from prison, it's an irresistible continuation of the story.
6. Mea Maxima Culpa: Silence in the House of God (2012)
The prolific documentarian Alex Gibney knows how to shake up nonfiction stories by composing inspired variations on the genre's typical talking-head interviews. For the heavy story of four deaf men who were sexually abused by their Catholic priest as children, Gibney gets actors Ethan Hawke, John Slattery, Chris Cooper, and Jamey Sheridan to speak translations of the victims' sign-language accounts. Style aside, this film is also a sharp indictment of the Church, with its scope broadening all the way up to the Vatican.
5. The Kid Stays in the Picture (2002)
Based on his 1994 autobiography, this documentary on the life of Paramount studio executive and movie producer Robert Evans makes for a captivating Hollywood history. Using Evans' own narration from the audiobook version of his text, directors Nanette Burstein and Brett Morgen provide dynamic visuals that convey a flashiness befitting of their subject. You don't need to be a fan of any of the classics featured in the doc (including The Godfather) to enjoy Evans' stories of showbiz and how it changed -- but you will be by the end.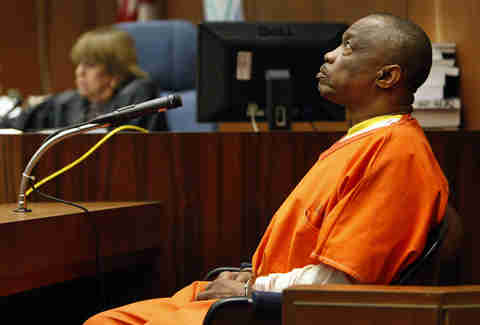 4. Tales of the Grim Sleeper (2014)
Nick Broomfield is usually an overbearing presence in his films, but here he literally takes a backseat while covering the story of a little-known serial killer who murdered numerous women, many of them prostitutes, in South Central Los Angeles over a period of 25 years. Grim Sleeper gets very personal with its subjects, including the film's memorable tour guide, while also dealing with compelling and powerful bigger-picture issues like racism and attitudes toward sex work.
3. 12th & Delaware (2010)
Most of this film from Heidi Ewing and Rachel Grady (Jesus Camp) takes place inside a Florida pro-life clinic located across the street from an abortion provider, where it quietly observes women who have gone to the wrong corner of the titular intersection by mistake and are being dissuaded from having the procedure. If there's any bias from the filmmakers, it doesn't show through the doc's respectful and balanced examination of both sides of a divisive issue. What is on screen, however, is not always so civil. This is a culture war movie, and the battles get ugly.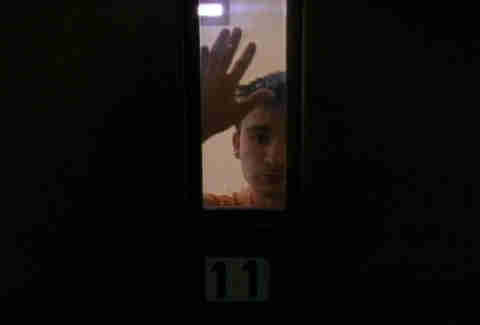 2. Paradise Lost: The Child Murders at Robin Hood Hills (1996)
In the documentary that started a decades-long crusade for the West Memphis Three, directors Joe Berlinger and Bruce Sinofsky didn't set out to provide the world with a cause. That initial objectiveness makes it more of an engrossing and complex crime story rather than an issue film advocating on behalf of the trio of innocent teens convicted of killing three boys. Paradise set the standard for HBO docs' quality 20 years ago, though few films have been able to match its substantial efforts on so many levels.
1. Project Nim (2011)
James Marsh's documentary follow-up to his Oscar-winning Man on Wire is another riveting tale of a minor 1970s celebrity: a chimpanzee named Nim Chimpsky, who became famous for his sign-language skills while living with a very liberal American family. Nim was a cherished family member until he was abandoned for a life of medical testing in captivity. Both entertaining and heartbreaking, the glossy, well-planned film is a near-perfect piece of nonfiction storytelling and production.
Sign up here for our daily Thrillist email, and get your fix of the best in food/drink/fun.