The Best Documentaries Currently Streaming on HBO
These titles are stranger than fiction.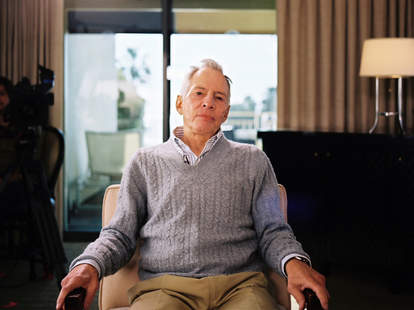 HBO has for years cultivated the production of world-class documentaries, and they've only gotten better with time. From true-crime to social justice to exposés, the premium cable channel has produced some of the most culturally relevant nonfiction of the 21st century, as well as hoarding a collection of outstanding features not under the HBO Documentaries banner. And now, with HBO Max, subscribers can find even more documentaries available (though not all HBO Max titles are available on the cable-based service, HBO Go). Below, you'll find the best HBO has to offer. 
*Only available on HBO Max
Want more documentaries? Check out the best documentaries on Netflix, the best documentaries on Amazon, the best documentaries of 2019, and the best documentaries of 2018.
HBO
A Dangerous Son (2018)
Liz Garbus is one of the most prolific, proficient, and versatile documentary filmmakers working today. With this important and deeply concerning feature, which is difficult to watch at moments, she tackles the ever-timely issue of children with severe emotional and mental illness while separately profiling three struggling families. Providing an alternative focus regarding the increasing problem of school violence (contrasting against the greater prevalence of gun-control-focused docs), Garbus's emotional, character-driven film works as an alarming expose and another accomplishment in dramatic nonfiction storytelling for the director.
WWE/HBO
Andre the Giant (2018)
Andre the Giant was great, in so many ways. The towering professional wrestler, also known for starring in The Princess Bride and being an all-around pop culture icon, was an easily lovable figure in his lifetime, and he fortunately continues his appeal in this biographical sports documentary. Not that he's simply given an exalting profile, but Jason Hehir is certainly in awe of his subject and paints an adoring portrait with few warts on display. The film covers Andre the myth, Andre the legend, Andre the ladies man, and, yep, Andre the flatulent. It showcases him as a champion and a tragic human being. Even if you're not a wrestling fan, you'll appreciate and enjoy Andre the Giant.
HBO
At the Heart of Gold: Inside the USA Gymnastics Scandal (2019)
The harrowing, tragic, and infuriating story of the sexual abuse scandal that rocked the USA Gymnastics national team and Michigan State University lasted so long and affected so many people that it's virtually impossible to capture the full scope of it in a feature-length film. Dr. Larry Nassar is formally accused of assaulting at least 250 people during his time as an athletic trainer for both the women's national team and at Michigan State, though it's possible the true number will never be known. Director Erin Lee Carr finds a wide range of victims willing to share their story on film, which helps illuminate the depths of Nassar's manipulation, his brazenness, and the myriad institutional authorities who failed to protect children despite warnings and official complaints about this highly regarded trainer's behavior.  
HBO
Baltimore Rising (2017)
In the wake of Freddie Gray's 2015 death after an arrest, Baltimore erupted with protests against police and the crippling inequality that grips much of the country. This HBO original documentary chronicles what has become a scene repeated in cities and towns throughout America: an incident of police violence becomes public, the official response lacks sufficient remedy or urgency, and the result exposes deeper issues of rising inequality and an indifferent ruling class. Each story has a unique human element, but one of the many sad features of Baltimore Rising is that it could happen anywhere in the United States, at any time.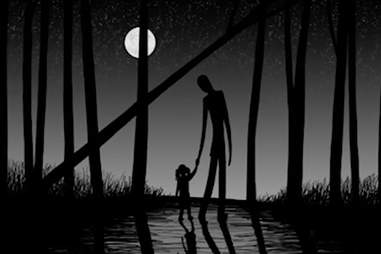 HBO
Beware the Slenderman (2016)
In 2014, a pair of 12-year-old girls were charged as adults with attempted homicide after stabbing a friend in what they said was an attempt to prove the existence of a mysterious creature named Slender Man. Irene Taylor Brodsky's gripping documentary details their crime, now known as the Slender Man stabbing, a near-fatal tragedy that almost took an innocent schoolgirl's life. The helmer deftly mixes interviews, interrogation footage, and reenactments to raise a serious moral question -- should children be held accountable for adult crimes? -- and craft a cautionary tale about the internet's power to warp impressionable minds.
MGM
Bowling for Columbine (2002)
With this punchy documentary, filmmaker Michael Moore took expert aim at America's unceasing cultural obsession with guns. Nearly two decades later, with mass shootings showing few signs of slowing down and substantial gun legislation perpetually frozen by political gridlock, the movie's dire warnings are perhaps even more potent and painful. At the same time, Bowling for Columbine, which won Moore an Academy Award for Best Documentary Feature, is often riotously funny, packed with cleverly edited montages, sharply framed interviews, and stunt-like moments laced with darkly ironic humor. As a prankster and a polemicist, Moore was in fighting form here.
HBO
Breslin and Hamill: Deadline Artists (2018)
Documentaries about journalists can be challenging because it's difficult to make the bracing, impactful words on the page sing in a way that conveys the urgency and wit of the writer. Too often, directors are reduced to recruiting actors to read the prose of famous pieces over grainy photos. Thankfully, Breslin and Hamill: Deadline Artists, a twin portrait of New York columnists Jimmy Breslin and Pete Hamill, is packed with enough interviews and archival footage to work around that problem, diving into anecdotes and memories that evoke a now lost era of ink-stained journalism.
Magnolia Pictures
Capturing the Friedmans (2003)
More than a decade before he altered the course of a criminal investigation thanks to 2015's Robert Durst docuseries The Jinx, director Andrew Jarecki dug into the home videos of another family facing life-altering criminal charges. When the patriarch of the Friedman family, Arthur, and one of his three sons, Jesse, get accused of abusing students of their computer class, the family decides to take videos to chronicle the ordeal, never intending to have them viewed by the public. Jarecki's access to these videos -- obtained thanks to another son, David, who went on to become a popular party clown and was the subject of another Jarecki project -- creates a remarkably intimate portrait of a family torn apart, uncertain of the truth, losing trust in each other, and facing the prospect of total destruction. While both Arthur and Jesse eventually confess, the end of the film will leave you feeling less certain than ever about what actually transpired. 
HBO
Cries From Syria (2017)
The Syrian Civil War has wrought years of destruction, spurred a global refugee crisis, and totally destabilized a nation containing some of the oldest relics of human civilization. Director Evgeny Afineevsky got on the ground level of the conflict for this documentary, featuring videos shot on phones by those caught in the middle of the war, and highlighting interviews with children and other refugees displaced by the fighting. Like all features on Syria's recent history, it's a heartbreaking look at a generation-defining war, one that gives voice to those most deeply affected by it.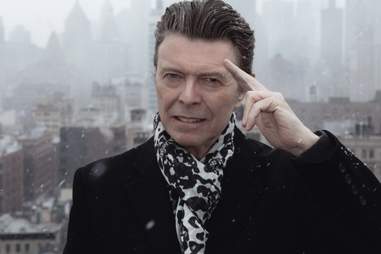 HBO
David Bowie: The Last Five Years (2017)
The man, the legend, the iconoclast who helped define a generation of post-war music didn't tell many people in his final years that he was battling terminal illness. But he had a laser-like focus apparent in his surprise last album, Blackstar, and this documentary adds a new dimension to pop culture's ultimate chameleon.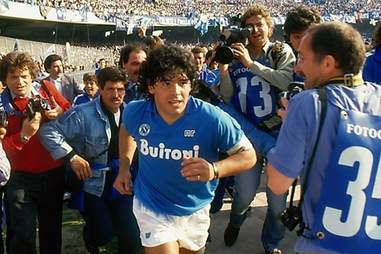 HBO
Diego Maradona (2019)
Oscar-winning documentarian Kapadia's work tends to focus on tragic genius, a theme that continues in his examination of perhaps the greatest soccer player ever to live. Diego Maradona's sublime left foot was matched only by his penchant for cocaine, partying, and eating, which somehow didn't totally destroy his career but has contributed to a string of high-profile failures in his post-playing days. Unlike Kapadia's previous subjects -- Formula 1 driver Ayrton Senna and singer Amy Winehouse -- Maradona is still alive and kicking, part of the reason the story is largely restricted to the number 10's trophy-winning days at Napoli, where he fell into a life dominated by addiction and organized crime. That limited scope is slightly to the film's detriment, but the inclusion of previously unreleased (and in some cases, newly discovered) footage makes Maradona an achievement in documentary filmmaking that fits perfectly in the trajectory of Kapadia's work.  
HBO
Elvis Presley: The Searcher (2018)
It's hard to believe that more than 40 years after his death, there's still room for another film on Elvis -- a two-part, three-and-a-half-hour documentary at that. It's an excellent look at the evolution of his music career. Instead of the conventional talking-head approach, this doc opts for voiceovers, playing interviewees' words over tons of archival footage of the King, letting him remain in focus. Among those whose recollections and commentary make up the biographical oral history are Priscilla Presley, Bruce Springsteen, and Tom Petty, whose recent passing makes for bittersweet inclusion.
Planfilm/Specialty Films
F for Fake (1973)*
Orson Welles hosts viewers through a twisty tale of fakes and frauds and fabrications, and it plays like a cinematic magic show. Instead of sleight of hand, the Citizen Kane director uses sleight of editing, offering up a loose and demanding nonlinear narrative involving art forger Elmyr de Hory, hoax author Clifford Irving, and Welles' beautiful assistant -- used as a distraction, of course -- actress Oja Kodar. Plus, Welles himself as a self-admitted charlatan. Like most movies about the art of illusion, this one begs to be seen multiple times.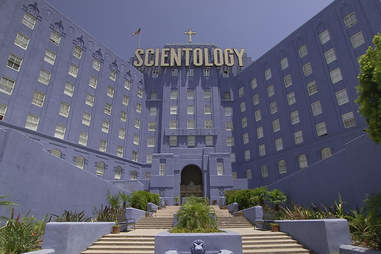 HBO
Going Clear: Scientology and the Prison of Belief (2015)
Director Alex Gibney, who's focused his attention on Enron, Lance Armstrong, the Catholic Church, and various other deceivers of the public, perhaps made his biggest documentary splash with his Scientology exposé. Aided by celebrity ex-Scientologists like Oscar-winning director Paul Haggis, Going Clear depicts a cruel, vindictive, and profit-focused cult that owes its remarkable success at least in part to attracting high-profile adherents and intimidating those who attempt to leave. While it doesn't necessarily set out to change minds -- at least, not those of Scientologists -- the detail with which it describes the structure and methodology of the religion's leadership offers a revelatory look at a notoriously secretive group.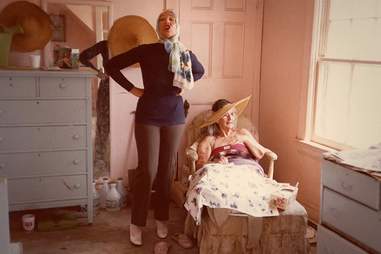 Portrait Films
Grey Gardens (1975)*
Thank goodness the Beales existed in a time before modern reality television. And thank goodness they were captured through the lens of brothers Albert and David Maysles. Big Edie and Little Edie are the sort of documentary characters who all but leap off the screen. Their story, of high-class mother and daughter socialites living in a literally and metaphorically crumbling mansion, is the epitome of the stranger-than-fiction idea. It's also a vehicle through which we get to meet two wonderfully kooky ladies who are fascinating beyond belief (and the aunt and cousin to Jackie Onassis).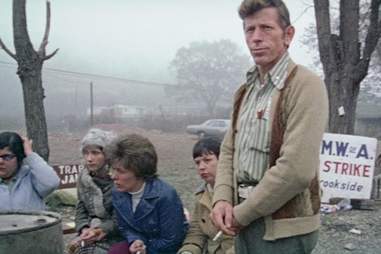 Cable Creek Films
Harlan County U.S.A. (1976)*
The first of Barbara Kopple's two Oscar-winning documentaries on striking workers (the other being American Dream), this riveting film transports us to Kentucky coal-miner country during a major labor dispute in the 1970s. It immerses us in the community and the culture and the issues of that time, with the director alternating between phantom observer and engaged participant. One thing that's not acknowledged, let alone appreciated enough, with the film is that it's also a kind of nonfiction musical, the soundtrack punctuating what is already a powerful piece of American folk cinema.   
Fine Line Features
Hoop Dreams (1994)
One of the rare docs to be nominated for an editing Oscar, Steve James' crowd-pleasing sports film follows two African-American teens through their high school basketball careers. It's a product of perfect luck and superb storytelling, a combination that makes for a highly entertaining and affecting feature that also carries a lot of social significance. For nearly three hours, we become completely invested in the lives of William Gates and Arthur Agee, concerned with nothing other than what happens to these two boys.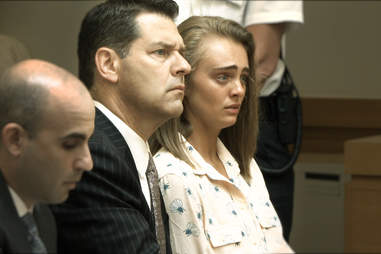 HBO
I Love You, Now Die: The Commonwealth Vs. Michelle Carter (2019)
Broken up into two parts -- the prosecution and the defense -- this documentary walks through the highly publicized trial of Michelle Carter, on trial for encouraging her long-distance boyfriend over text messages to kill himself in 2014. Carter was an easy villain: She represented everything that society hates and fears about teenage girls, a "manipulative" and "crazy" petite, blonde white girl with cartoonishly expressive drawn-on eyebrows. While I Love You, Now Die acknowledges as much, it also upends the assumptions a casual follower of the case might have harbored. Carter had met her boyfriend, Conrad Roy, only a handful of times over their two-year relationship that existed primary over text messages and Gchats; Roy was incredibly depressed, and Carter, prescribed SSRIs herself, was a horribly lonely person convinced she was helping Roy by badgering him to take his own life. The binary presentation leaves a few gaps that could have been plugged up, but at its core, I Love You, Now Die is a thoroughly modern and messy story about teenagers, technology, mental health, and our justice system that's ill-prepared to juggle it all.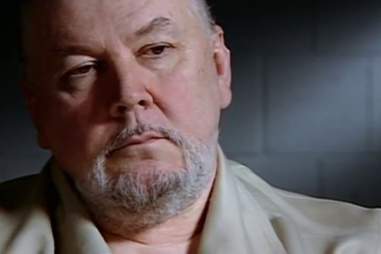 HBO
The Iceman Tapes (1992; 2001; 2003)
True-crime's popularity may have exploded in recent years, but from the early days of HBO came what remains one of the most eerie up-close-and-personal documentaries about the most notorious hitman in American history. This three-part interview sits down with Richard Kuklinski, the Gambino mafia's killer who murdered over 100 people and managed to keep his life a secret from his family. If you're interested in psychology, watching Kuklinski detail his crimes with indifference feels like a direct line to sociopathic behavior with chilling results.
HBO
The Inventor: Out for Blood in Silicon Valley (2019)
Documentarian Alex Gibney has trained his eye on plenty of organizations and people who have in some way deceived the public. He's investigated Enron, Lance Armstrong, and Scientology, to name a few. Now he turns his attention to one of the greatest scams in recent memory: Theranos, perpetrated by wunderkind entrepreneur Elizabeth Holmes. The Inventor gives an enraging overview of Holmes' rise as the 19-year-old Stanford dropout selling investors on the idea that she'd simplify blood testing. That is, before it all came tumbling down, putting lives at risk in the process. Gibney describes in no uncertain terms how she shielded herself from criticism with Yoda-style jargon and powerful allies like Henry Kissinger. Holmes is a fascinating and somewhat inscrutable subject, and Gibney's piece makes a compelling companion to everything else that's been written about her house of cards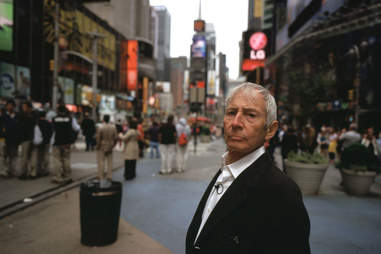 Marc Smerling/HBO
The Jinx: The Life and Times of Robert Durst (2015)
If you didn't watch The Jinx when it aired in 2015, you almost certainly heard about it. This was the docuseries about Robert Durst, scion of the famous New York City real estate development family, a man who seems to bring death to the people closest to him. Hence the title: The Jinx. He must be jinxed! The fact that Durst agreed to extensive interviews about his troubled life would have been enough to make The Jinx a compelling series, but when Durst was arrested on first-degree murder charges a day before the finale aired it became front-page news. You'll never get the words Durst muttered to himself in the bathroom out of your head.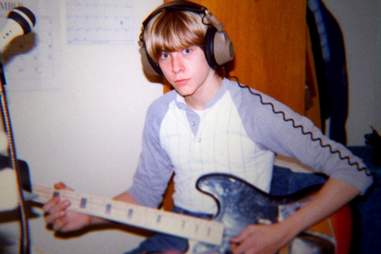 Universal Pictures/HBO
Kurt Cobain Montage of Heck (2015)
Of all the Kurt Cobain documentaries out there, this one is by far the most affecting. With full support from Cobain's family, including his widow, Courtney Love, and their daughter, Frances Bean Cobain, the film shares a lot of remarkable material for fans. And it's not your average biography: Director Brett Morgen uses animation inspired by Cobain's own artwork and superb sound design to create an experience for the viewer, instead of being just another place to hear about the life of the iconic Nirvana frontman.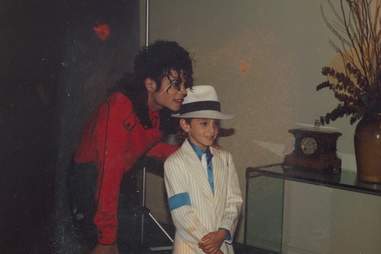 HBO
This HBO original documentary is disturbing and explosive, focusing on the stories of two men who say Michael Jackson sexually abused them for years when they were children. By shifting focus away from the King of Pop and onto the alleged victims (Jackson was never convicted of assault or abuse during his lifetime), documentarian Dan Reed shows the immense star power Jackson wielded to influence not just the boys, but their entire families. Both victims describe their abuse in clinical detail, which makes for a queasy watch, but a worthwhile one as pop culture continues its long reckoning with the heroes it elevates and celebrates.
HBO
Life According to Sam (2013)
Rarely do we encounter documentary characters as courageous and insightful about their own lives as Sam Berns. We first meet Sam, who has progeria, at age 13, which is the usual life expectancy for someone with the disorder. We follow him over the course of a couple years while also watching his mother, co-founder of the Progeria Research Foundation, implementing a trial treatment for Sam and a number of other kids from different parts of the world. It's an incredibly inspiring and hopeful documentary thanks to the optimism of its subjects, and the charm and maturity of Sam in particular.
Focus Features
The Loving Story (2011)
In 1965, Hope Ryden began documenting the ongoing story of Mildred and Richard Loving, whose mixed-race marriage triggered a landmark civil rights case (and is the subject of the 2016 feature film Loving). Nancy Buirski formed a historical film around footage from the trial's archived materials, including Grey Villet's LIFE magazine photographs of the couple and audio from the Supreme Court proceedings. The result fully immerses viewers in the time and lives of its subjects.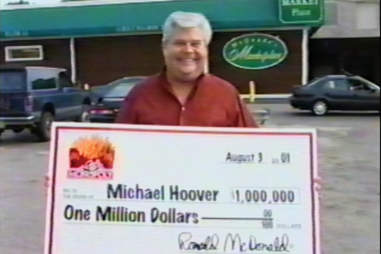 HBO
McMillion$ (2020)
Some of the best documentary stories are the ones that feel so outrageous that they couldn't possibly be real. McMillion$ is a solid example of this type of truth that is absolutely stranger than fiction. The six-episode docuseries shines a light on the Monopoly game McDonald's ran for over a decade, from 1989 to 2001, and the baffling scam that coincided with the seemingly innocent contest. As the story unfolds, the stylized series introduces a quirky group of crime-fighters and criminals -- and the mob, let's not forget about the mob -- all orbiting around a $24-million dollar case of fraud that eluded law enforcement for years. McMillion$ explores the crime from every angle, showing just how one man got away with selling off the game's winning tickets to family, friends, and neighbors, while also shining a light on the bad decisions a little bit of greed can inspire.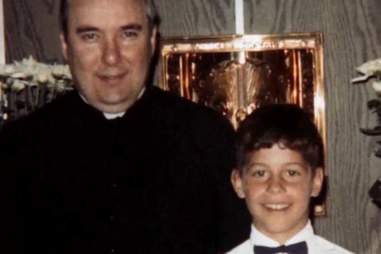 HBO
Mea Maxima Culpa: Silence in the House of God (2012)
In the years since the systemic child abuse rampant in the Catholic Church started coming to light, there's been a flood of stories that finally found their way to the larger public. Alex Gibney takes as his subject a particularly disturbing chapter from the Church's recent history: Four deaf men attempt to expose the priest who abused them while they were attending Wisconsin's St. John's School for the Deaf. The testimony of the men -- voiced by Jamey Sheridan, Chris Cooper, Ethan Hawke, and John Slattery -- further centers attention on the victims, a welcome break from examinations that focus on the Church, the Pope, and the centuries of tradition and power that surround them. 
HBO
Mommy Dead and Dearest (2017)
Mommy Dead and Dearest tells the unnerving story of Dee Dee and Gypsy Blanchard, a mother and daughter caught in a dysfunctional relationship that ultimately led to the mother's death. Throughout their life together, Dee Dee apparently suffered from Munchausen by proxy, claiming that Gypsy had a variety of chronic conditions and handicaps that required a wheelchair and rendered her with the mental capacity of a 7-year-old. Except: Gypsy was actually a healthy adult. Director Erin Lee Carr untangles the truth of what happened leading up to and following Dee Dee's murder, painstakingly tracking the years of abuse and how Gypsy fought back.  
HBO
The Paradise Lost trilogy (1996, 2000, 2011)
Joe Berlinger and Bruce Sinofsky's Paradise Lost: The Child Murders at Robin Hood Hills (1996), about a horrendous triple-homicide case involving little boys in West Memphis, Arkansas, and the ensuing trial of the then-teenage suspects, is a pinnacle achievement in courtroom-focused true-crime documentary. Today the documentary is primarily revered for how it eventually helped free three clearly innocent men. But it's not a great film because of its impact. It's a great film because of its comprehensive documentation of a compelling story, which inspired viewers to actively participate in what happened next. All three installments deserve your time.
Maysles Films
Salesman (1968)*
In this vintage piece of Americana, the Maysles brothers, with Charlotte Zwerin, capture the world of door-to-door Bible peddlers as if they're an endangered species. The filmmakers might as well have been documenting bygone traditions of the Inuit or the conservation of the last mountain gorillas in the Congo. The Maysles' best films concern ends of eras, marking turning points in cultural history large and small, and this one is a biggie, representing not just the death of the salesman, but the resonating question of whether God was dead. Neither actually went totally extinct, but this film still documents dinosaurs of a sort, performers of a now-rare art form.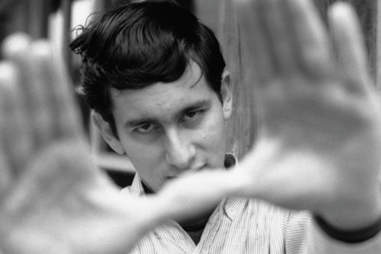 HBO
Spielberg (2017)
Susan Lacy had an easy task in directing a documentary about Steven Spielberg; fans would have flocked to the simplest of efforts. But Lacy made something that exceeds basic expectations of a celebrity profile. Spielberg is a two-and-a-half hour study of the director behind classics like Jaws and E.T. and Schindler's List, going deep on the individual productions and his critical and mainstream appreciation, in addition to a straight biography. The only thing you need beyond this documentary for an understanding of Spielberg's life's work is to watch all his movies.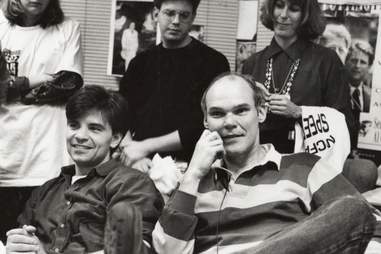 October Films
The War Room (1993)*
The majority of political campaign films concentrate on the candidates, in part because they're a bigger draw. But this documentary from Chris Hegedus and D.A. Pennebaker (who'd worked on a kind of short precursor 30 years earlier, titled Campaign Manager) created movie stars out of James Carville and George Stephanopoulos, turning them into an unlikely attraction for audiences. It might not have been so popular a film if Bill Clinton hadn't become president, but either way, it'd still be a riveting look inside the workings of a fully charged political machine.
HBO
When the Levees Broke (2006)
Spike Lee channeled all his creative and political force into this massive masterpiece, a four-part documentary that chronicles the systemic failures and human tragedy that made Hurricane Katrina one of the worst disasters of contemporary America. With eyewitness accounts of what it was like to live through the storm and its aftermath, When the Levees Broke indicts just about every Bush-era response to the hurricane, and shows the devastating degree to which a natural disaster became a manmade disaster that left one of America's richest cultural centers changed forever.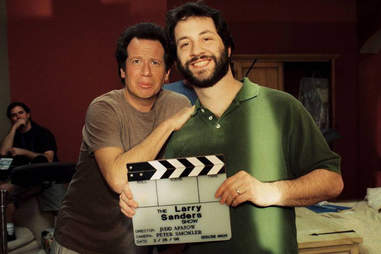 HBO
The Zen Diaries of Garry Shandling (2018)
Director Judd Apatow is often criticized for letting his comedies run long, including banter-filled scenes and discursive plot-lines that push his tales of reluctant adulthood pass the two-hour mark. So, it's understandable if you're weary of The Zen Diaries of Garry Shandling, his 270 minute tribute to his friend and mentor Garry Shandling, the late star and creator of HBO's ground-breaking showbiz satire The Larry Sanders Show, which Apatow worked on as a writer and producer. But don't let the runtime scare you off: Zen Diaries is an intimate, revealing look at Shandling's creative process, career, and his eccentric manner of moving through the world. Its length gives Apatow the room to dig deeper than your average documentary about a comedian, and it never overstays its welcome.  
HBO
4 Little Girls (1997)
Spike Lee's heartbreaking nonfiction film recalls the events of September 15, 1963, when Klansmen detonated a bomb in the 16th Street Baptist Church in Birmingham, Alabama, killing four young girls. Piercing the violent streak against black Americans during the civil rights movement, empathizing with the families who suffered the greatest loss imaginable, and nailing an interview with George Wallace -- the segregationist governor of Alabama at the time of the attack -- whose atonement for fueling racist ideology can barely breach his cantankerous shell, 4 Little Girls is a masterpiece that needs to be seen and remembered.
HBO
12th & Delaware (2010)
Most of this film from Heidi Ewing and Rachel Grady (Jesus Camp) takes place inside a Florida pro-life clinic located across the street from an abortion provider, where it quietly observes women who have gone to the wrong corner of the titular intersection by mistake and are being dissuaded from having the procedure. If there's any bias from the filmmakers, it doesn't show through the doc's respectful and balanced examination of both sides of a divisive issue. What is on screen, however, is not always so civil. This is a culture war movie, and the battles get ugly.
Need help finding something to watch? Sign up here for our weekly Streamail newsletter to get streaming recommendations delivered straight to your inbox.
Follow the Thrillist Entertainment editors on Twitter: @ThrillistEnt.