HBO has for years cultivated the production of world-class documentaries, and they've only gotten better with time. From true-crime to social justice to exposés, the premium cable channel has produced some of the most culturally relevant nonfiction of the 21st century, as well as hoarding a collection of outstanding features not under the HBO Documentaries banner. Below you'll find the best HBO has to offer. 
Want more documentaries? Check out the best documentaries on Netflix, the best documentaries on Amazon, the best documentaries of 2019, and the best documentaries of 2018.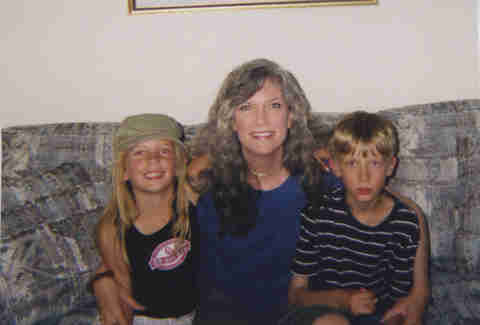 A Dangerous Son (2018)
Liz Garbus is one of the most prolific, proficient, and versatile documentary filmmakers working today. With this important and deeply concerning feature, which is difficult to watch at moments, she tackles the ever-timely issue of children with severe emotional and mental illness while separately profiling three struggling families. Providing an alternative focus regarding the increasing problem of school violence (contrasting against the greater prevalence of gun-control-focused docs), Garbus's emotional, character-driven film works as an alarming expose and another accomplishment in dramatic nonfiction storytelling for the director.
Andre the Giant (2018)
Andre the Giant was great, in so many ways. The towering professional wrestler, also known for starring in The Princess Bride and being an all-around pop culture icon, was an easily lovable figure in his lifetime, and he fortunately continues his appeal in this biographical sports documentary. Not that he's simply given an exalting profile, but Jason Hehir is certainly in awe of his subject and paints an adoring portrait with few warts on display. The film covers Andre the myth, Andre the legend, Andre the ladies man, and, yep, Andre the flatulent. It showcases him as a champion and a tragic human being. Even if you're not a wrestling fan, you'll appreciate and enjoy Andre the Giant.
At the Heart of Gold: Inside the USA Gymnastics Scandal (2019)
The harrowing, tragic, and infuriating story of the sexual abuse scandal that rocked the USA Gymnastics national team and Michigan State University lasted so long and affected so many people that it's virtually impossible to capture the full scope of it in a feature-length film. Dr. Larry Nassar is formally accused of assaulting at least 250 people during his time as an athletic trainer for both the women's national team and at Michigan State, though it's possible the true number will never be known. Director Erin Lee Carr finds a wide range of victims willing to share their story on film, which helps illuminate the depths of Nassar's manipulation, his brazenness, and the myriad institutional authorities who failed to protect children despite warnings and official complaints about this highly regarded trainer's behavior.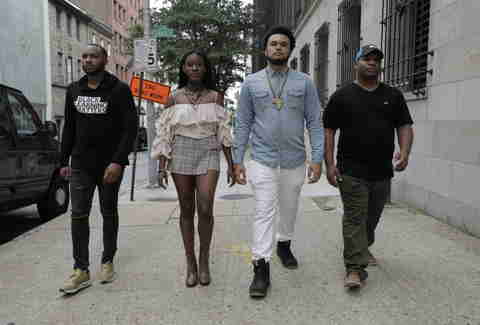 Baltimore Rising (2017)
In the wake of Freddie Gray's 2015 death after an arrest, Baltimore erupted with protests against police and the crippling inequality that grips much of the country. This HBO original documentary chronicles what has become a scene repeated in cities and towns throughout America: an incident of police violence becomes public, the official response lacks sufficient remedy or urgency, and the result exposes deeper issues of rising inequality and an indifferent ruling class. Each story has a unique human element, but one of the many sad features of Baltimore Rising is that it could happen anywhere in the United States, at any time.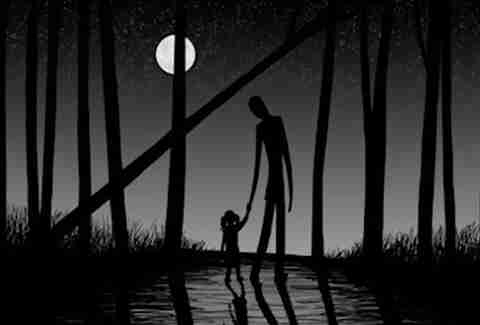 Beware the Slenderman (2016)
In 2014, a pair of 12-year-old girls were charged as adults with attempted homicide after stabbing a friend in what they said was an attempt to prove the existence of a mysterious creature named Slender Man. Irene Taylor Brodsky's gripping documentary details their crime, now known as the Slender Man stabbing, a near-fatal tragedy that almost took an innocent schoolgirl's life. The helmer deftly mixes interviews, interrogation footage, and reenactments to raise a serious moral question -- should children be held accountable for adult crimes? -- and craft a cautionary tale about the internet's power to warp impressionable minds.
Capturing the Friedmans (2003)
More than a decade before he altered the course of a criminal investigation thanks to 2015's Robert Durst docuseries The Jinx, director Andrew Jarecki dug into the home videos of another family facing life-altering criminal charges. When the patriarch of the Friedman family, Arthur, and one of his three sons, Jesse, get accused of abusing students of their computer class, the family decides to take videos to chronicle the ordeal, never intending to have them viewed by the public. Jarecki's access to these videos -- obtained thanks to another son, David, who went on to become a popular party clown and was the subject of another Jarecki project -- creates a remarkably intimate portrait of a family torn apart, uncertain of the truth, losing trust in each other, and facing the prospect of total destruction. While both Arthur and Jesse eventually confess, the end of the film will leave you feeling less certain than ever about what actually transpired. 
Cries From Syria (2017)
The Syrian Civil War has wrought years of destruction, spurred a global refugee crisis, and totally destabilized a nation containing some of the oldest relics of human civilization. Director Evgeny Afineevsky got on the ground level of the conflict for this documentary, featuring videos shot on phones by those caught in the middle of the war, and highlighting interviews with children and other refugees displaced by the fighting. Like all features on Syria's recent history, it's a heartbreaking look at a generation-defining war, one that gives voice to those most deeply affected by it.   
David Bowie: The Last Five Years (2017)
The man, the legend, the iconoclast who helped define a generation of post-war music didn't tell many people in his final years that he was battling terminal illness. But he had a laser-like focus apparent in his surprise last album, Blackstar, and this documentary adds a new dimension to pop culture's ultimate chameleon.
Going Clear: Scientology and the Prison of Belief (2015)
Director Alex Gibney, who's focused his attention on Enron, Lance Armstrong, the Catholic Church, and various other deceivers of the public, perhaps made his biggest documentary splash with his Scientology exposé. Aided by celebrity ex-Scientologists like Oscar-winning director Paul Haggis, Going Clear depicts a cruel, vindictive, and profit-focused cult that owes its remarkable success at least in part to attracting high-profile adherents and intimidating those who attempt to leave. While it doesn't necessarily set out to change minds -- at least, not those of Scientologists -- the detail with which it describes the structure and methodology of the religion's leadership offers a revelatory look at a notoriously secretive group. 
I Love You, Now Die: The Commonwealth Vs. Michelle Carter (2019)
Broken up into two parts -- the prosecution and the defense -- this documentary walks through the highly publicized trial of Michelle Carter, on trial for encouraging her long-distance boyfriend over text messages to kill himself in 2014. Carter was an easy villain: She represented everything that society hates and fears about teenage girls, a "manipulative" and "crazy" petite, blonde white girl with cartoonishly expressive drawn-on eyebrows. While I Love You, Now Die acknowledges as much, it also upends the assumptions a casual follower of the case might have harbored. Carter had met her boyfriend, Conrad Roy, only a handful of times over their two-year relationship that existed primary over text messages and Gchats; Roy was incredibly depressed, and Carter, prescribed SSRIs herself, was a horribly lonely person convinced she was helping Roy by badgering him to take his own life. The binary presentation leaves a few gaps that could have been plugged up, but at its core, I Love You, Now Die is a thoroughly modern and messy story about teenagers, technology, mental health, and our justice system that's ill-prepared to juggle it all.
The Inventor: Out for Blood in Silicon Valley (2019)
Documentarian Alex Gibney has trained his eye on plenty of organizations and people who have in some way deceived the public. He's investigated Enron, Lance Armstrong, and Scientology, to name a few. Now he turns his attention to one of the greatest scams in recent memory: Theranos, perpetrated by wunderkind entrepreneur Elizabeth Holmes. The Inventor gives an enraging overview of Holmes' rise as the 19-year-old Stanford dropout selling investors on the idea that she'd simplify blood testing. That is, before it all came tumbling down, putting lives at risk in the process. Gibney describes in no uncertain terms how she shielded herself from criticism with Yoda-style jargon and powerful allies like Henry Kissinger. Holmes is a fascinating and somewhat inscrutable subject, and Gibney's piece makes a compelling companion to everything else that's been written about her house of cards
The Jinx: The Life and Times of Robert Durst (2015)
If you didn't watch The Jinx when it aired in 2015, you almost certainly heard about it. This was the docuseries about Robert Durst, scion of the famous New York City real estate development family, a man who seems to bring death to the people closest to him. Hence the title: The Jinx. He must be jinxed! The fact that Durst agreed to extensive interviews about his troubled life would have been enough to make The Jinx a compelling series, but when Durst was arrested on first-degree murder charges a day before the finale aired it became front-page news. You'll never get the words Durst muttered to himself in the bathroom out of your head.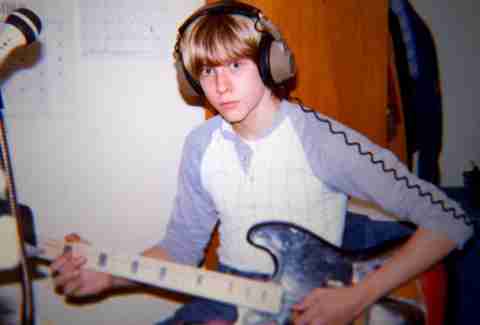 Kurt Cobain Montage of Heck (2015)
Of all the Kurt Cobain documentaries out there, this one is by far the most affecting. With full support from Cobain's family, including his widow, Courtney Love, and their daughter, Frances Bean Cobain, the film shares a lot of remarkable material for fans. And it's not your average biography: Director Brett Morgen uses animation inspired by Cobain's own artwork and superb sound design to create an experience for the viewer, instead of being just another place to hear about the life of the iconic Nirvana frontman.
This HBO original documentary is disturbing and explosive, focusing on the stories of two men who say Michael Jackson sexually abused them for years when they were children. By shifting focus away from the King of Pop and onto the alleged victims (Jackson was never convicted of assault or abuse during his lifetime), documentarian Dan Reed shows the immense star power Jackson wielded to influence not just the boys, but their entire families. Both victims describe their abuse in clinical detail, which makes for a queasy watch, but a worthwhile one as pop culture continues its long reckoning with the heroes it elevates and celebrates.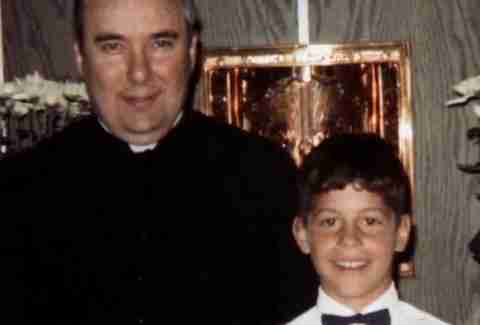 Mea Maxima Culpa: Silence in the House of God (2012)
In the years since the systemic child abuse rampant in the Catholic Church started coming to light, there's been a flood of stories that finally found their way to the larger public. Alex Gibney takes as his subject a particularly disturbing chapter from the Church's recent history: Four deaf men attempt to expose the priest who abused them while they were attending Wisconsin's St. John's School for the Deaf. The testimony of the men -- voiced by Jamey Sheridan, Chris Cooper, Ethan Hawke, and John Slattery -- further centers attention on the victims, a welcome break from examinations that focus on the Church, the Pope, and the centuries of tradition and power that surround them.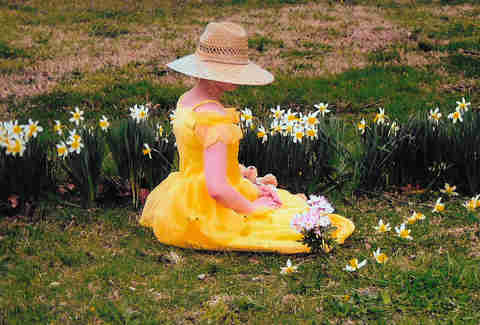 Mommy Dead and Dearest (2017)
Mommy Dead and Dearest tells the unnerving story of Dee Dee and Gypsy Blanchard, a mother and daughter caught in a dysfunctional relationship that ultimately led to the mother's death. Throughout their life together, Dee Dee apparently suffered from Munchausen by proxy, claiming that Gypsy had a variety of chronic conditions and handicaps that required a wheelchair and rendered her with the mental capacity of a 7-year-old. Except: Gypsy was actually a healthy adult. Director Erin Lee Carr untangles the truth of what happened leading up to and following Dee Dee's murder, painstakingly tracking the years of abuse and how Gypsy fought back.  
The Paradise Lost trilogy (1996, 2000, 2011)
Joe Berlinger and Bruce Sinofsky's Paradise Lost: The Child Murders at Robin Hood Hills (1996), about a horrendous triple-homicide case involving little boys in West Memphis, Arkansas, and the ensuing trial of the then-teenage suspects, is a pinnacle achievement in courtroom-focused true-crime documentary. Today the documentary is primarily revered for how it eventually helped free three clearly innocent men. But it's not a great film because of its impact. It's a great film because of its comprehensive documentation of a compelling story, which inspired viewers to actively participate in what happened next. All three installments deserve your time.
When the Levees Broke (2006)
Spike Lee channeled all his creative and political force into this massive masterpiece, a four-part documentary that chronicles the systemic failures and human tragedy that made Hurricane Katrina one of the worst disasters of contemporary America. With eyewitness accounts of what it was like to live through the storm and its aftermath, When the Levees Broke indicts just about every Bush-era response to the hurricane, and shows the devastating degree to which a natural disaster became a manmade disaster that left one of America's richest cultural centers changed forever.
Won't You Be My Neighbor? (2018)
Fred Rogers was able to touch millions of lives through the power of television, and this highly regarded documentary from Morgan Neville delves into the life of the purveyor of educational television -- explaining the origins of the pastor-turned-TV-personality's Mister Rogers' Neighborhood, his simple, yet profound, value of children, and the internal struggles that only made his call for love and understanding all the more special. Seriously, if you need a little reminder of how powerful kindness can be, or an example of the best a human being can become, this film will warm your heart with exactly what you need. Now, remember, "You've made this day a special day by just being you."
4 Little Girls (1997)
Spike Lee's heartbreaking nonfiction film recalls the events of September 15, 1963, when Klansmen detonated a bomb in the 16th Street Baptist Church in Birmingham, Alabama, killing four young girls. Piercing the violent streak against black Americans during the civil rights movement, empathizing with the families who suffered the greatest loss imaginable, and nailing an interview with George Wallace -- the segregationist governor of Alabama at the time of the attack -- whose atonement for fueling racist ideology can barely breach his cantankerous shell, 4 Little Girls is a masterpiece that needs to be seen and remembered.