The Best Health Documentaries on Netflix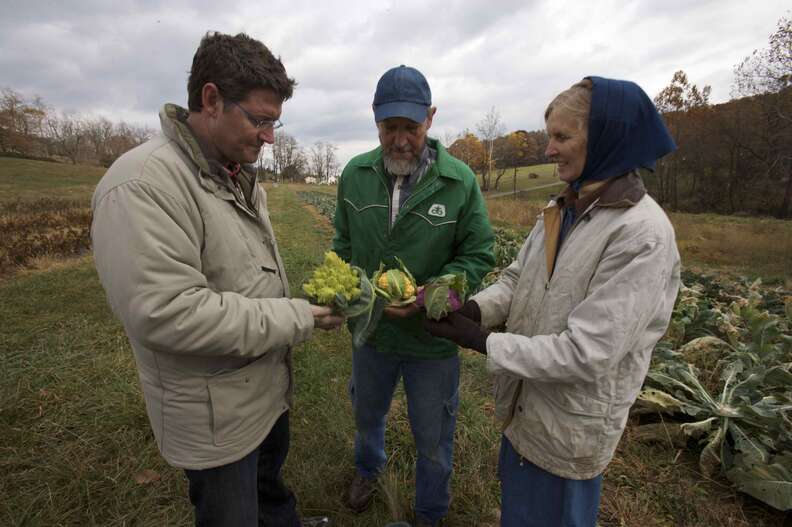 Fat, Sick, and Nearly Dead

| Michele Aboud
Fat, Sick, and Nearly Dead

| Michele Aboud
"Netflix" and "health" aren't words you'll often find in close proximity, unless "bad" also comes into play. Simply put, no one out there believes bingeing hours of TV is healthy in any sense of the word.
But what if you could use Netflix as a force to motivate healthier habits in your life? You'd do it in a heartbeat, wouldn't you? Of course you would. Get started by watching these documentaries, which will open up new windows to the life of pristine fitness you could be living.
Fat, Sick, & Nearly Dead (2010)
Joe Cross weighed more than 300 pounds, ate like crap, and had doctors tell him he was on the road to an early death when he decided to make drastic changes. And a 60-day juice cleanse is definitely a drastic change! Think of it as Supersize Me in reverse, for twice the amount of time, and you'll see someone the radical transformation of a body in real time. While it won't necessarily make you give up solid food for two months, it will certainly make you aware of what a huge role diet plays in overall health.
Fed Up (2014)
Junk food: It's really bad for you! But it's worse for kids, who have neither the knowledge nor the concept of future to say no to all the foods that, thanks to an incredible amount of research and planning, are designed to get people hooked. The proposition of Fed Up -- that the processed food industry looks a lot like the tobacco industry -- sounds less and less far-fetched with every minute you watch of this eye-opening doc.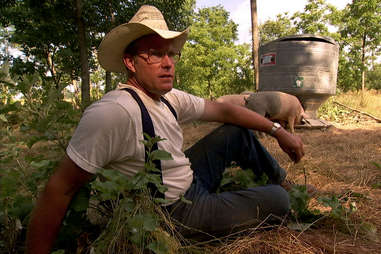 Food, Inc. (2008)
Do you know where your food comes from? Probably not, at least not exactly, and that's the way industrial food producers prefer it. Because if you knew, Paul McCartney's famous quote, "If slaughterhouses had glass walls, everyone would be vegetarian," would make a lot more sense. The disgusting truth of the matter is that in the classic Westernized drive to produce more, more, more of everything, including food, we've created a supply chain rife with disease, cruelty, and unsustainable environmental practices. You'll stop complaining about the price of organic chicken after watching Food, Inc.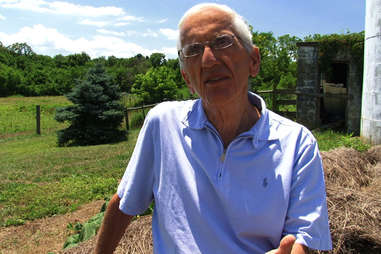 Forks Over Knives (2011)
Forks Over Knives doesn't pretend to be anything other than a vegan-advocacy film, and that's its strength. Instead of relying on sleight-of-hand, conspiracy-theorist talking heads, the film delves deep into research and makes its case. Whether you're on board is up to you, but by the end you'll find that it's difficult to deny that, at the very least, you could probably stand to add more vegetables to your diet.
Heroin(e) (2017)
Public health crises affect everyone, whether you realize it or not, and the most pressing health crisis in America right now is the opioid addiction epidemic. This Academy Award nominee focuses on the opioid crisis as it plays out in Huntington, West Virginia, where overdose rates are 10 times the national average. It's heartbreaking, but it sheds a light on the sheer amount of resources -- first responders, the medical system, the courts, families -- that pour into combating the epidemic. There may not yet be an end in sight, but Heroin(e) shows you that plenty of people haven't given up hope.
In Defense of Food (2015)
Michael Pollan's bona fides as an advocate for the slow-food, back-to-basics approach to health and nutrition are unquestioned. The author of The Omnivore's Dilemma's follow-up, In Defense of Food, was developed into a documentary for PBS, and the result is a surprisingly seamless transition from print to screen. Like Netflix's Cooked, which adapts Pollan's book of the same name into a four-part miniseries, In Defense of Food offers a rational, even-handed approach to the topic of healthy eating, which can be difficult to find for people approaching the health world for the first time.
My Beautiful Broken Brain (2016)
The brain is perhaps the least understood of human organs, and that's a problem because it makes you you. What happens when something breaks inside it? In 2011, Lotje Sodderland suffered a hemorrhagic stroke in her sleep and woke up not knowing who she was or how to communicate. Within days, though, she began to document her situation and her recovery, recording selfie videos that are now a devastatingly personal part of My Beautiful Broken Brain, one of the best documentaries of 2016. The film, which also involves David Lynch, puts us in Sodderland's mind to the best of nonfiction cinema's capabilities. In addition to candidly sharing the struggles and insights of its subject, Brain also represents her newly enhanced sensory perception through augmented POV shots, using visual effects that could have been cheesy in a lesser work.
Sustainable (2016)
Whether you want to admit it or not, America's food system is the definition of unsustainable. We filch nutrients from the earth; raise animals for slaughter in packed, disease-ridden environments; and we throw away, or otherwise waste, plenty of perfectly good food while millions go hungry. High-profile chefs like Dan Barber and Rick Bayless, and writers like Mark Bittman, weigh in on the local food movement, which is on the frontlines doing battle with these unsustainable practices. It's not the most revelatory documentary, but it will make you stop to think the next time you want a quick-and-easy processed meal.
Unrest (2017)
This brave, intimate, and emotionally affecting documentary is an autobiographical account of director Jennifer Brea's investigation into her own mysterious disease, myalgic encephalomyelitis (or chronic fatigue syndrome), that is very hard to understand or diagnose. Started as a video diary, the film evolved into a something that should have seemed impossible. Mostly confined to her bed, she also reaches out to others with ME around the world, interviewing many of them via Skype and Facebook. She experiments with various remedies, experiences drama at home because of the difficult circumstances of her marriage. In addition to sharing her story up-close and personal, the film contains other sad but inspiring stories and global campaigns for awareness and official medical recognition.
Sign up here for our daily Thrillist email and subscribe here for our YouTube channel to get your fix of the best in food/drink/fun.
Follow the Thrillist Entertainment editors on Twitter @ThrillistEnt.