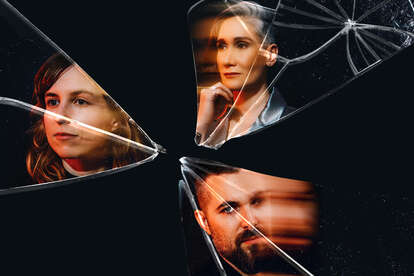 Megan Chong & Cole Saladino / Thrillist
Megan Chong & Cole Saladino / Thrillist
The New Nightmare-Makers: 11 Horror Directors Creeping You Out This Year and Next
These directors are making the horror movies you'll be talking about for the next few years.
If you talk to some of the people making horror right now, they will explain that it's a lie to say that the genre is better now than it ever has been before. The sandbox of scary stuff has always been an exciting place for directors to play in. And yet it does feel like an exciting time for horror and horror-adjacent projects right now. Jordan Peele has ushered in an appetite for scares that get at core truths about American injustice. A24 has allowed the likes of Ari Aster and Robert Eggers to dig into their most esoteric obsessions on screen. The It films proved that a Stephen King adaptation can make a studio millions. The streaming service Shudder has offered a crash course in horror history while providing a platform for emerging talent. As the fights about whether superhero movies are drowning out any originality in Hollywood rage on Twitter, horror is flourishing as a (relatively cheap) way to get new ideas out into the world.
Over the past couple of months I've been talking to some of the filmmakers who are becoming (or about to become) some of the defining voices in the space with movies that have already been released or will get to audiences soon. I asked them about which movies provided the "eureka moments" that compelled them to make films of their own, and how they've carved out a place for themselves in the horror industry. This list is by no means complete. There are plenty more exciting voices in the space, but here are nine directors building the new age of nightmares.
Sophia Takal: The Feminist Slasher Queen
What you know her from:Always Shine, New Year, New You, Black Christmas
Who she is: Sophia Takal doesn't even want to say the words The Exorcist. "I'm always afraid to say the name because it scared me so much," she says. In fact, she admits she's sort of a scaredy cat when it comes to horror. But she's behind one of the highest profile releases of the holiday movie season: Blumhouse's remake of influential the 1974 slasher film Black Christmas. Takal has a knack for taking stories about gender and putting them through a creepy funhouse mirror. Her directorial debut, Always Shine, was a psychological head trip about two actresses on a retreat. Still, it was her contribution to Hulu's horror anthology Into the Dark—a take on influencers called New Year, New You—that got her the Black Christmas gig. She had made New Year, New You on a tight time frame, which inspired Jason Blum's fright factory to call her earlier this year when the studio acquired the rights to Black Christmas and wanted a new adaptation to come out by December.
"At first I was a little hesitant, because I felt like in 2019 I didn't really want to make a slasher movie about a bunch of women getting killed," she says. But when she went back and rewatched the original she found she had a new read on the deliberately unresolved ending, in which the unnamed killer lurks in the shadows of the sorority house he'd been terrorizing: "Oh, yeah, you can't ever actually completely eradicate misogyny. It's always going to be there lurking in the shadows even when you think you've won." The announcement that Takal was taking on the remake came after Blumhouse head Jason Blum made controversial comments about the lack of female directors making horror films for his company. "What I kind of interpreted it to mean, and which I actually agree with, is for a long time the genre has been very white cis male dominated, and so as a woman watching horror movies it's sometimes alienating," she says. "As an actor, I've acted in horror movies that have made me feel pretty bad about myself -- the weird nudity and getting stabbed in the tits. You're like, Why?" She's found Blumhouse only supportive: "When they saw the cut they were excited by how provocative it was and they were really excited about making a feminist slasher movie." And, sure, while Takal remains freaked out by possession, she's excited by the Trojan horse potential of using scares to make her audience think.
"Eureka moment" movie:The Shining. "It feels like it's examining toxic masculinity. For me being interested in making genre movies about gender and sexuality and male-female dynamics, that was one where I was like, Oh, you can definitely do that."
What's next: Black Christmas, out December 2019
Ari Aster: The Cult Leader
What you know him from: Hereditary, Midsommar
Who he is: If there's anyone right now whose films inspire a cult-like devotion, it's Ari Aster. After bursting onto the scene at the 2018 Sundance Film Festival with Hereditary, a haunted-house movie with deep wells of grief, he returned this year with Midsommar, which brought to life a freaky Swedish community in all its floral glory. Aster has stirred the pot in the past when talking about the very concept of horror. Though he's essentially the poster boy for the wave of "elevated horror" that's been released in the past couple of years, he thinks the discussion is "bullshit." Still, he also tiptoes around just how his work fits into the landscape. "I love the horror genre," he says. "I just was not thinking [with Midsommar] about the mechanics as much as I was with Hereditary. For me this has always been a fairy tale, but I also was also aware that, like, this would be pushed as a horror film." But if anything, Aster trades in an acute kind of real-life terror that capitalizes on real-life fears to a degree rarely seen on screen. (Think: Charlie's, uh, accident in Hereditary or the tragedy of Dani's family in Midsommar.) "I think so many films, especially horror films, kind of, like, whitewash or water down certain atrocities in order to make them more digestible, and I don't see the benefit of that," he says. His movies have moments of high fantasy, mixed with images that sear worst-case scenarios into your brain.
"Eureka moment" movies: The works of Shohei Imamura. "His juggling of tones, his gleeful misanthropy and the total lack of sentimentality in his still-deeply-empathic treatment of the marginalized (he and Buñuel are soulmates in this respect), the casual and incessant breaking of taboos, and the constant, effortless mingling of high and low art... Who else could have made Intentions of Murder, The Insect Woman, The Profound Desire of the Gods, Vengeance Is Mine, Eijanaika, The Ballad of Narayama, Black Rain, Dr. Akagi, The Eel...? I feel less alone in the universe when I'm watching his films."
What's next:Disappointment Blvd., TBA 2022
Issa López: The Fairy-Tale Master
What you know her from: Tigers Are Not Afraid
Who she is: Issa López knew Guillermo Del Toro would like her movie. Tigers Are Not Afraid is a fantasy-horror film rooted in the tragedy of Mexican cartels. An orphaned girl is given three wishes, and trailed by a string of blood. Sprites lurk in corners, and stuffed tigers come to life. As devastating as it is spooky, it brings to mind a film like Pan's Labyrinth in its blending of gothic fairy tale with real life tragedy. "As I was writing the script I went like, You know who would like this script? Guillermo Del Toro would love it,'" López recalls. She tried as hard as she could before she shot the film to get the script to Del Toro, but it never worked out. But something shifted after it played at Fantastic Fest in 2017 and she won Best Horror Director. Stephen King tweeted about her film.
"When King [tweeted about it], I tagged Guillermo: 'Hey, Guillermo, Stephen King liked the movie, and you're Mexican and you're not watching it?'" Whenever a review would make the connection between their work, she would tag Del Toro, encouraging him to take a look. Eventually, he saw it, and, as expected, loved it. Two days after The Shape of Water won Best Picture, he messaged López asking her to collaborate. Now they are working together on a supernatural western werewolf story. It took a long time for López to get Tigers to the U.S. after shooting the film in 2015 and it took her even longer to get to the horror genre. She started working in her home country of Mexico in comedies. "At the time, and still, comedies are the thing in Mexico and it was easy for me to start there," she says. "But I always wanted to visit the supernatural and the ghostly and the spectral but also the fantastic." She had moved to Los Angeles and had watched projects die in development hell, when she felt a restlessness related to the current climate in Mexico and decided to start writing Tigers. The wait was ultimately worth it: Tigers has become one of the best-reviewed films of the year, and has opened the door for López to work on higher profile projects.
"Eureka moment" movies: "Spielberg's cinema," like E.T. and Indiana Jones. "I grew up believing I was going to be an archeologist," she says. Also: Alien and The Shining. "We were shocked out of our skulls," she says of both.
What's next: Her werewolf western and an action-revenge thriller for Legendary that has to do with Latin American and Mexican mythology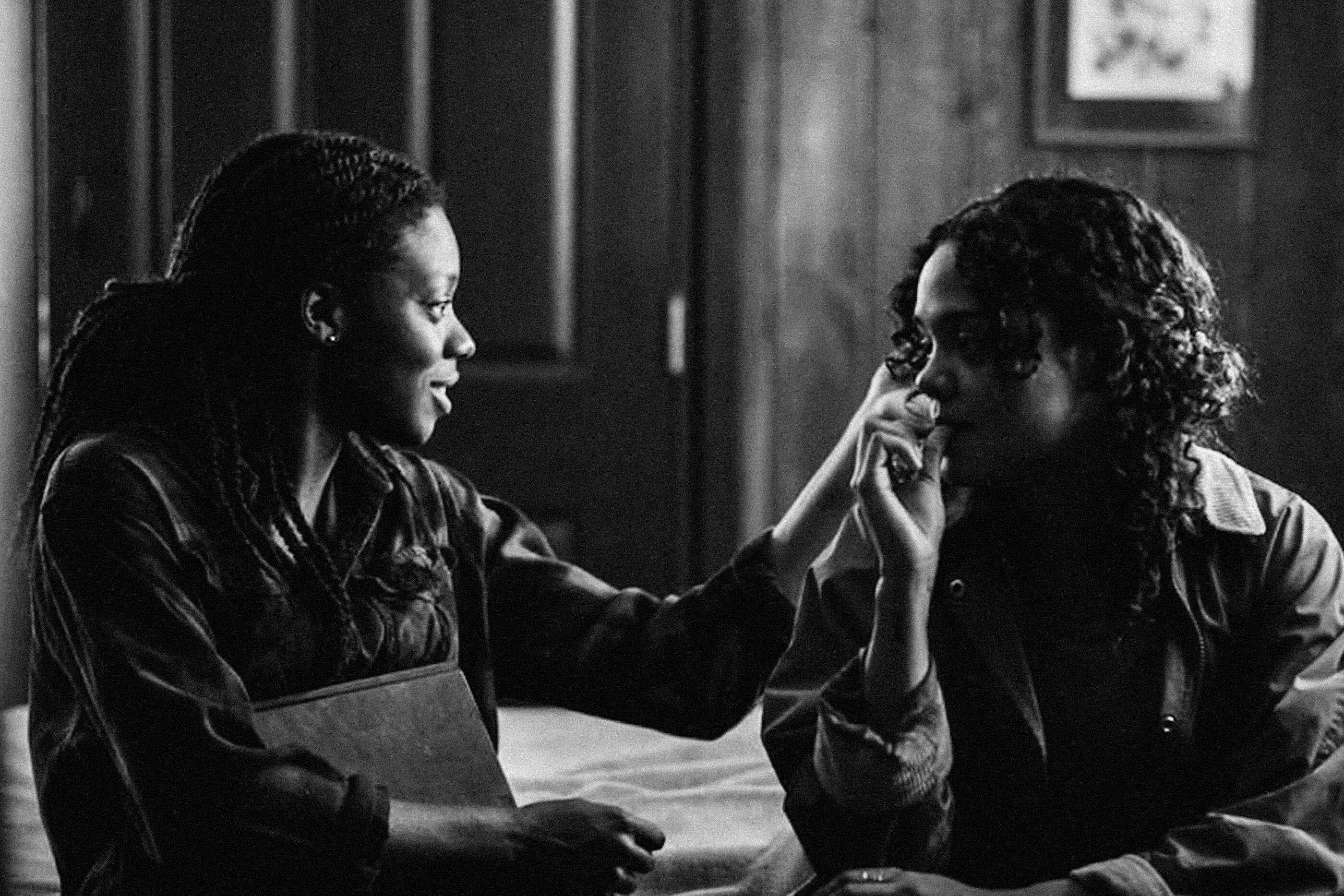 Nia DaCosta, The Social Realist
What you know her from:Little Woods, Candyman
Who she is: Nia DaCosta's debut film, Little Woods, is not a horror movie in any traditional sense, unless you take into account how precisely it documents the horror of being a woman in rural America with limited access to abortion clinics. The film, which was released earlier this year, is a stark Western about two sisters facing poverty and an impenetrable healthcare system. But DaCosta's knack for social realism makes her a natural choice to tackle the remake of Candyman, the 1992 film in which a racist killing births a bogeyman who haunts Chicago's Cabrini Green. According to DaCosta, getting the high-profile gig was simple: Jordan Peele, who wrote the new screenplay, was a fan of Little Woods and reached out. It was a perfect match. DaCosta "loved creeping [herself] out" as as child and saw Candyman for the first time when she was in middle school in Harlem. "It was the first time that we could take the horror that was happening in the movie and say, Oh, it's right there. That's where it's happening," she says. "It felt super-close to home in a way that Rosemary's Baby, which is on the Upper West Side, or 28 Days Later, which is in London, [did not]." DaCosta is reluctant to divulge whether her Candyman is indeed a "spiritual sequel" to the original, as some early reports have claimed. "I will let the Universal marketing department figure that out," she says. "For me, it was interesting to take something that was made in '92 and 27 years later be able to have something new to say. The world is different, how articulate everyone is about race and gender is different. We took a lot of things that the first movie established and ran with it. It's very much inside of the world and space, but it's for today."
DaCosta is making the leap into both the genre and the studio space at a time when she feels that "we're in this age of really interesting and thoughtful horror that's also still super scary." Peele, of course, is one of the masters of this new era, and having him supporting her on set as producer and co-writer was like a "cheat code." She's not concerned about tackling a property that people already have an emotional attachment to. "I'm not really worried about like the sort of like existential fandom stuff," she says, "just because I think of myself as a member of that tribe. I'm a super nerd about these things. I was like, let's be fair, what would I want to see and also what makes sense?" She refuses to say whether she had been working with any bees.
"Eureka moment" movies: The Silence of the Lambs, Rosemary's Baby ("it's just so fucking weird"), and 28 Days Later. "It was so frenetic and so specific," she says of the Danny Boyle movie. "Its world felt so complete. I felt it was really great seeing a black woman as a lead of a movie like that."
What's next: The Marvels, aka the Captain Marvel sequel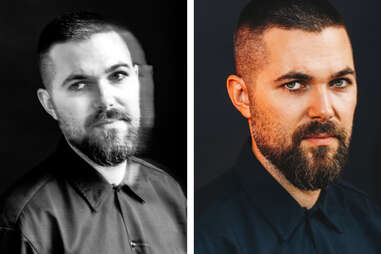 Robert Eggers: The Historian
What you know him from: The Witch, The Lighthouse
Who he is: Robert Eggers wants to make stories that would scare people in the past. He has referred to The Witch as a "Puritan's nightmare," and admits to me, in the context of The Lighthouse, that he's trying to be as "obscure and stuck in the past as I possibly can." These instincts have served him well, as his two detail-oriented period pieces have won the hearts of critics fascinated by their propulsive storytelling and accuracy. Like Aster, Eggers is another director with arthouse leanings, who used a horror as a way to make his debut. "The financiers and distributors figured out that if you keep your budget under a certain number and you have the safety net of a genre then you can take chances and these chances very often pay off," he tells me in a recent interview. "Ari [Aster] and I sometimes agree, sometimes disagree about whether it's a good thing or a bad thing or not but this is making wider audiences have a more sophisticated cinema vocabulary." Before The Witch, his aesthetic sensibilities were coming in handy as he worked as a production designer for both film and theater, and adapting tales like Hansel and Gretel and Edgar Allen Poe's The Tell-Tale Heart into shorts. The Witch opened the door for him to make an even wilder film (with bigger stars) in The Lighthouse. Even so he's not sure he would categorize The Lighthouse as horror, even though it's being discussed as such. The film, admittedly, relies less on scares and more the thrill of descending into surrealist mythology. "Would I prefer to be like Tarkovsky and be like: 'The only genre of my movie is the Robert Eggers genre?' Yeah, I'd like to be able to say that, but that's not the world we live in so it's okay," he says.
"Eureka moment" movies: The Innocents, Nosferatu ("Changed my life in many ways"), and The Shining. "That's my textbook and should be anyone's textbook just for tension," he says of Stanley Kubrick's 1980 Stephen King adaptation.
What's next: The Northman, a Viking saga with not one, but two Skarsgård brothers, out in 2022
Mike Flanagan: The Veteran
What you know him from: Oculus, Ouija: Origin of Evil, Gerald's Game, The Haunting of Hill House, Doctor Sleep, Midnight Mass
Who he is: If you look at a number of the recent trends in horror—among them the rise of Blumhouse and Netflix as major players in the game—chances are Mike Flanagan has been somehow involved. Of all the filmmakers on this list, Flanagan is probably the most veteran. But his biggest project to date is hitting theaters this November: Flanagan directed Doctor Sleep, an adaptation of Stephen King's sequel to The Shining. And with it he wades into one of the most debated topics in cinema history: The matter of King's loathing for Stanley Kubrick's nonetheless iconic film. "It's been the most intimidating project of my career by quite a lot," says Flanagan. The director grew up reading King's work and adapted Gerald's Game in 2017, and loved the sequel about the adult Danny Torrance (played by Ewan McGregor). But he couldn't get the Kubrick version out of his head, so he decided to meld them together: King's story but Kubrick's visual language. "Kubrick's images really burn themselves into your brain, and he manages to terrify you without showing you anything explicit or explicitly violent or relying on jump scares," Flanagan says when I ask why so many directors gravitate toward it. "He demonstrated what could be done with tension and atmosphere and it was incredible."
Flanagan has been in the horror trenches since his 2011 film Absentia, which went straight to DVD. But he's watched (and benefitted) as places like Netflix have invested in horror and studios have renewed interest in King. His films Oculus and Hush were critical hits, but he became a brand name with the one-two Netflix punch of Gerald's Game and the 2018 series The Haunting of Hill House. "When I started out, the best hope you could have was to get to the right film festival with a genre slant and hope you could get a day-and-date or even a straight-to-video release at the festival itself, and that's all changed," he says. "It's changed my life in a profound way and my career. When we were trying to make Gerald's Game at first people weren't interested because they said no one is really interested in Stephen King movies. It's amazing how quickly the temperature of the industry will change."
"Eureka moment" movies: The Exorcist, The Thing, The Fog, The Changeling, and Jaws. "I saw it in stages," he says of the Spielberg movie. "It was like peeling an onion."
What's next: Fall of the House of Usher series for Netflix
Jennifer Reeder: The Artist
Where you know her from:Knives and Skin
Who she is: Jennifer Reeder's Knives and Skin, which debuted at the Berlin International Film Festival in February, is a hallucinatory experience, a portrait of a small midwestern town grieving the loss of a missing girl, who herself has a mysterious taste for blood. There are lengthy sequences featuring characters singing choral versions of '80s pop hits; one of the men is, quite literally, a clown. The film is bedazzled and bizarre and full of chilling scenarios. It makes sense then that Reeder emerged from the fine-art world. When she decided she wanted to make films, she didn't train on sets. Instead, she just set about making her own shorts, figuring out how to meld her visual aesthetic with narrative storytelling. "I am just so thankful that it's translating to audiences who have no interest in going to an art gallery but are watching this film and feeling really transported to this weird little world that I invented," she says. That weird little world is one that feels distinctly female. "When we are in control of that representation of how those stories are told, and really nuancing that kind of predator and prey dynamic under that feminist lens, I think that right now we're just seeing some of the most interesting, you know, films being made," Reeder says. Reeder has an entry in Hulu's Huluween shorts series: "The Dunes," which documents a couple haunted on a beach trip. If she were to win the cash prize she would use it for her own pursuits, but also pay it forward, passing some money to another woman wanting to make her own spooky films.
"Eureka moment" movies:Rebecca and Carrie. The image of Carrie covered in blood "sort of epitomizes everything that I love about what women are doing right now in genre, combining the femme with the utter grotesque and with the gore," Reeder says of the latter.

What's next: Night's End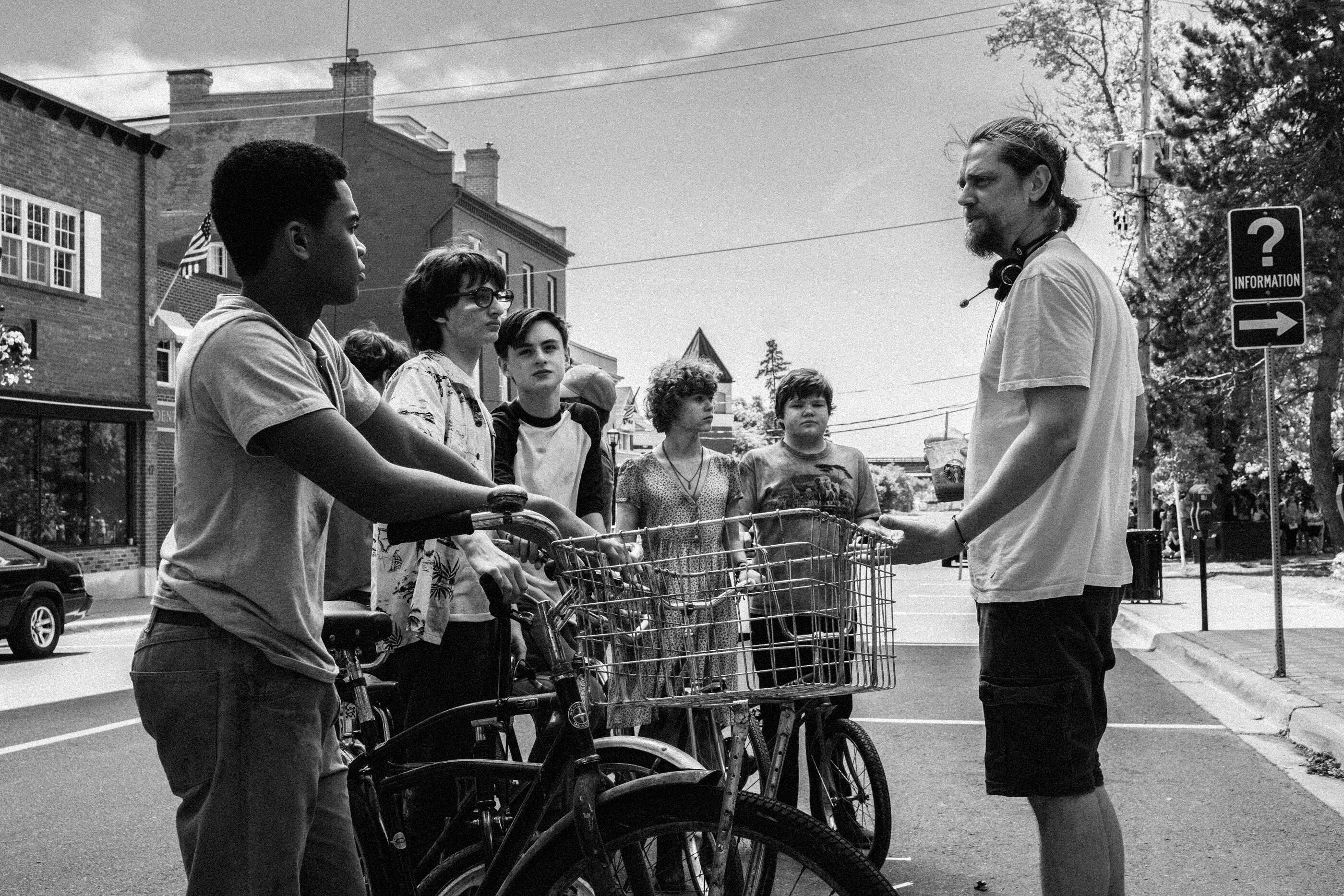 Andy Muschietti: The Blockbuster Maker
What you know him from:Mama, It, It Chapter Two
Who he is: Andy Muschietti scaled up the 21st-century horror movie. His debut film, Mama, starring Jessica Chastain and executive-produced by Guillermo Del Toro, was a success, but it was nothing like his adaptation of Stephen King's It. It was huge, grossing over $700 million worldwide and ending up the seventh highest grossing movie of 2017. That allowed his conclusion of King's creepy clown saga, It Chapter Two, to get even bigger. Chapter Two added movie stars like Chastain and Bill Hader and stretched out to a nearly three hour running time. "I wasn't trying to frame it under blockbuster category; for me, it was just about staying true to the size and scope and scale of the story in the book," he says. "The reason that it's bigger is a lot because of that and because of the budget." Muschietti spent every Saturday night when he was a child in Argentina watching classic horror like The Omega Man or The Illustrated Man on TV. "It was like an addiction in a way that I chased for the rest of my life," he says. He'll turn away from horror for his next movie: Warner Bros. has tapped him to bring the Flash to the screen, and the company also engaged him to adapt the Japanese manga Attack on Titan. But he has an itch to go back to the drawing board like he did with Mama. "I actually will go back to the drawing board and start making original stories again," he says. "I can't wait actually."
"Eureka moment" movie: Close Encounters of the Third Kind. "I freaked out, but [there was the] feeling of magic also." he says.
What's next: The Flash and Attack on Titan
Radio Silence: The Funny Guys
What you know them from: V/H/S, Ready or Not
Who they are: When Tyler Gillett, Matt Bettinelli-Olpin, and Chad Villella -- the men who would ultimately become the directing team known as Radio Silence -- were starting out, they posted a video to YouTube titled "Roommate Alien Prank Goes Bad," a short film they actually titled "Chad Hates Aliens." ("Back in the day to get more clicks on YouTube you had to have the most poorly written title," Gillett notes. Bettinelli-Olpin contends that it was actually the YouTube or MySpace algorithm that gave it the lamer name.) "It was a comedy that had scares," Bettinelli-Olpin says. "And it just worked for us. It was literally one of the first things we ever made, and we were like, 'Oh, this is really fun. We have real people in a real situation that are doing things that we find very funny, and then we are scaring them in the audience. This is a wonderful place to play.' And then, it's honestly just grown from that, and it's something we've been doing ever since."
The trio, who alternate as directors, producers, and sometimes stars in their work, have toyed in various subsections of the genre. They made a found-footage short for the anthology V/H/S before their feature-length debut, Devil's Due, a Satanic baby story. They turned to creepy creatures for another anthology Southbound. But their biggest critical success so far has been this year's Ready or Not, a horror comedy about a bunch of rich assholes trying to murder a bride on her wedding night. "Sometimes we go more into the horror, sometimes we go more into the comedy, which is why Ready or Not was one of those, 'Oh my god. Holy grail.' This is both, and everything," Bettinelli-Olpin said. The notion that horror is somehow having some sort of revival gets under the trio's skin: "Every few years, there's this thing of 'whoa, horror is back,'" Bettinelli-Olpin says. "Is it? Just because you didn't pay attention for a few years? What the fuck are you talking about?" But they are thrilled by the "humongous tent" that exists in the space right now where their film and Ari Aster's Midsommar can come out in the same summer.
"Eureka moment" movies: For Gillett, it's Killer Clowns from Outer Space. "It's silly and stupid and fun, but it's designed beautifully," he says. "The clowns are insane." Villella picks George A. Romero's Dawn of the Dead. Bettinelli-Olpin chooses Aliens, Lost Boys, and A Nightmare on Elm Street 3: Dream Warriors, the last of which he says he watched, bizarrely, in a fifth-grade class.
What's next: The Scream reboot, out January 14, 2022
Writer: Esther Zuckerman
Editor: John Sellers
Photographers: Cole Saladino, Nolis Anderson
Photo direction: Drew Swantak