Last year, we named the best horror movies of 2017 in spring. So who's down for a sequel? Of course, late March is way too early to call anything the best movie of the year, but we figured it's more fun to start in the year's first quarter and then update the piece at the end of June, September, and December.
For your viewing pleasure, enjoy the best horror movies of 2018. (And if you see a horror film you really like, let me know on Twitter @scottEweinberg)
Recommended Video
'American Horror Story's New Season Makes Terrifying Connections to Current Events
42. Insidious: The Last Key
Release date: January 5
Cast: Lin Shaye, Leigh Whannell, Angus Sampson
Director: Adam Robitel (The Taking of Deborah Logan)
Why it's great: Not every horror franchise can squeeze legitimate jolts from its audience on a fourth movie, but there's always been a low-key sense of quality to the Insidious series. This chapter kicks off with a creepy flashback and then settles in with a basic-yet-engaging ghost story that centers around franchise MVP Lin Shaye (as paranormal investigator Elise Rainier) and how her character became so dang interested in supernatural stuff in the first place.
Where to watch it: Rent on Amazon, iTunes, etc.
41. Winchester
Release date: February 2
Cast: Helen Mirren, Jason Clarke, Sarah Snook
Director: Michael & Peter Spierig (Daywalkers)
Why it's great: Yes, you've certainly seen this sort of "skeptic in a haunted house" premise before, but when the house is this creepy -- and the cast is this impressive -- there's nothing wrong with curling up with a very familiar ghost story, even if you mostly know where it's headed. And the twisted house (based on Sarah Winchester's real San Jose mansion) is pretty darn impressive.
Where to watch it: Rent on Amazon, iTunes, etc.
40. Rampage
Release date: April 13
Cast: Dwayne Johnson, Naomie Harris, Malin Akerman
Director: Brad Peyton (Incarnate)
Why it's great: OK, this one's more of an action flick than a horror movie, but come on. It's about three gigantic monsters who attack cities and eat/stomp a whole lot of people. And some of those monster moments are actually pretty cool! 
Where to watch it: Rent on Amazon, iTunes, etc.
39. The Meg
Release date: August 10
Cast: Jason Statham, Bingbing Li, Ruby Rose
Director: Jon Turtletaub (National Treasure)
Why it's great: It's not nearly as nasty as horror fans wanted, but heck, a giant shark flick is still a giant shark flick. It's also got a colorful cast, with Jason Statham having some fun amid his tough-guy heroics, and a few wacky set pieces that are plain old fun. It's barely even a horror movie, but hey -- it's my list! Plus, as far as giant animal movies go, it's slightly better than Rampage.
Where to watch it: In theaters; VOD soon
38. Sequence Break
Release date: May 24
Cast: Chase Williamson, Fabianne Therese, John Dinan
Director: Graham Skipper
Why it's great: It's a low-budget effort from a first-time director, so you can expect a few glitches here and there, but it's also a quietly disturbing techno-thriller about love and obsession that's definitely aiming for that early David Cronenberg vibe, and actually manages to nail the target a few times. Also it deals with video games, and that's always fun.
Where to watch it: Shudder
37. Bullet Head
Release date: January 9
Cast: John Malkovich, Adrien Brody, Antonio Banderas
Director: Paul Solet (Grace)
Why it's great: Remember the badass 1992 action flick Trespass? Ice Cube, Ice-T, Bill Paxton, and Bill Sadler. It's about a bunch of crooks hiding out in a warehouse while their recent heist falls apart. How about the 1993 sci-fi/horror movie Man's Best Friend, in which a killer dog makes trouble for Ally Sheedy and Lance Henriksen? Bullet Head is virtually the offspring of those two movies. A bunch of crooks find themselves trapped in a warehouse with a killer pitbull. It's that simple. While much of the film is darkly entertaining, it does (fair warning) contain some simulated dog violence that may upset some viewers, so beware.
Where to watch it: Netflix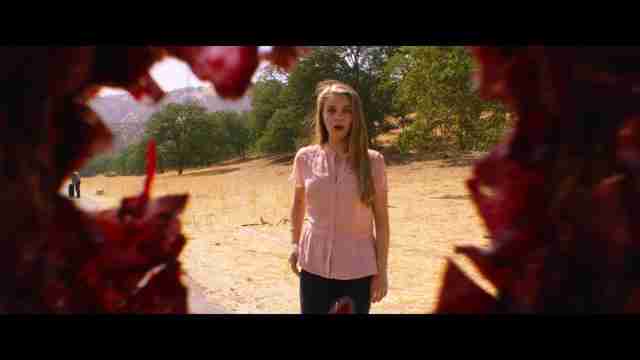 36. Downrange
Release date: April 26
Cast: Kelly Connaire, Anthony Kirlew, Stephanie Pearson
Director: Ryuhei Kitamura (The Midnight Meat Train)
Why it's great: It's a fairly simple set-up: a bunch of young people are on their way to somewhere fun when a flat tire derails the road trip. That's when they start getting picked off, one by one. In this case, the slasher antagonist is a hidden sniper with wildly impressive aim, which gives this intense, brutal thriller ample opportunity to show what a high-powered rifle can do. It's not pretty, and the violence should resonate even more in our current climate.
Where to watch it: Shudder
35. Unfriended: Dark Web
Release date: July 20
Cast: Colin Woodell, Rebecca Rittenhouse, Betty Gabriel
Director: Stephen Susco
Why it's great: The writer of the American version of The Grudge moves into the director's chair with this unrelated sequel to one of Blumhouse's unexpected hits from 2015. The format is the same as the first Unfriended -- the story takes place entirely through one guy's computer monitor -- but that's the only connection. This time around we're privy to an online "game night" between six old friends... only problems arise once we learn that one of the players is working from a stolen computer. And this computer has some very "dark" passageways on it.
Where to watch it: Rent or buy on Amazon, iTunes, etc. 
34. Marrowbone
Release date: April 13
Cast: George MacKay, Anna Taylor-Joy, Kyle Soller
Director: Sergio G. Sanchez
Why it's great: The writer of the fantastic 2007 chiller The Orphanage makes his directorial debut with this half-conventional, half-twisted tale of four young siblings who live in their horrific mansion by themselves long after their mother passes away. Also there's some sort of creature in the basement, and a snooty banker who keeps sniffing around.
Where to watch it: Rent on Amazon, iTunes, etc. 
Release date: February 25
Cast: Sandra Escacena, Bruna Gonzalez, Claudia Placer
Director: Paco Plaza
Why it's great: The co-director of the exceptional [REC] movies tries his hand at a slightly more familiar sort of occult film. It's easy to see where this Ouija board thriller, based on a true story, is headed early on, but it's still packed with numerous scary ideas, well-earned tension, and simple jolts.
Where to watch it: Netflix
32. Cargo
Release date: May 18
Cast: Martin Freeman, Anthony Hayes, Susie Porter
Director: Ben Howling & Yolanda Ramke
Why it's great: A desperate father searches for a safe place to raise his baby in a world that's been ravaged by a zombie apocalypse. Along the way he meets all sorts of colorful characters -- none of whom are all that trustworthy. This one earns points for being a lot more contemplative than most zombie flicks, which means it's more about the ideas than the carnage. Although there certainly is some of the latter.
Where to watch it: Netflix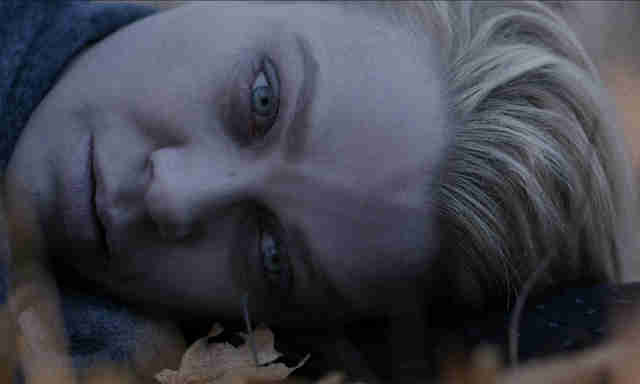 31. Pyewacket
Release date: March 23
Cast: Nicole Munoz, Laurie Holden, Chloe Rose
Director: Adam MacDonald (Backcountry)
Why it's great: A troubled young woman is having problems with her mother, so she summons a demon to help her out... then quickly comes to regret her horrible mistake. This is one of those low-key, character-based, slow-burner horror stories, but it leads to some very creepy places. Doesn't hurt that the three leads are all great.
Where to watch it: Rent on Amazon, iTunes, and Vudu
30. Wildling
Release date: April 13
Cast: Liv Tyler, Brad Dourif, Bel Powley
Director: Fritz Bohm
Why it's great: A low-key but engaging horror story about a young woman who was raised under bizarre circumstances, only to deal with all sorts of problems when she's introduced to the normal world. "Problems" as in "she may actually be a supernatural monster"... or it could all be in her head. Either way, things get pretty nasty.
Where to watch it: Rent on Amazon, iTunes, etc.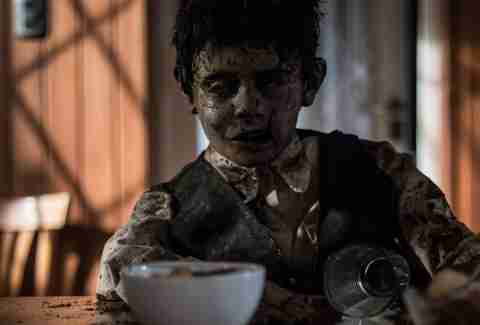 29. Terrified
Release date: October 11
Cast: Norberto Gonzalo, Maxi Ghione, Elvira Onetta
Director: Demian Rugna
Why it's great: Haunted houses are fairly common in horror cinema, but haunted neighborhoods? That's kind of a new twist. This eerie Argentine import owes more than a little to the atmosphere (and the jump scares) of the best Japanese horror films, but it also moves well and keeps the jolts coming.
Where to watch it: Shudder
28. The Ranger
Release date: TBD
Cast: Chloe Levine, Jeremy Holm, Larry Fessenden
Director: Jenn Wexler
Why it's great: Wexler, the indie horror producer of such titles as ABCs of Death 2 and Psychopaths, tries her hand at directing with this comfortably familiar and frequently gruesome slasher throwback about a weird park ranger who butts heads with a gang of troublemaking punks. Turns out someone in the group is a raving psycho. While scrappy and simple, The Ranger earns points for being an affectionate homage to slasher classics that maintains a sense of humor without becoming goofy. Also it has some kick-ass punk rock on the soundtrack.
Where to watch it: Coming soon to VOD.
27. Mom & Dad
Release date: January 19
Cast: Nicolas Cage, Selma Blair, Anne Winters
Director: Brian Taylor (Crank)
Why it's great: We've all see horror movies in which kids lose their minds and start attacking their parents. Now we have the reverse. In Mom and Dad, a mysterious ailment makes caregivers want to kill their own children. It's a gruesome joke, and fortunately Cage and Blair are in on it. Whether or not the film goes too far with this premise, or plays it a little too safe, is up to the viewer, but it's certainly an entertaining dark comedy-horror combo.
Where to watch it: Rent on Amazon, iTunes, etc.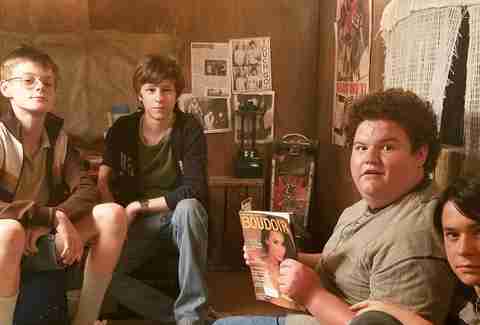 26. Summer of '84
Release date: August 10
Cast: Graham Verchere, Judah Lewis, Caleb Emery
Director: François Simard, Anouk Whissell. Yoann-Karl Whissell
Why it's great: If you're waiting on pins and needles for IT: Chapter 2 or the third season of Stranger Things, and you're looking for something in the same vein of 1980s nostalgia, here's a well-crafted indie thriller worth seeing. What it lacks in a supernatural element (it's about a group of kids who become convinced that their neighbor is a killer) it more than makes up for in mood, tone, and suspense. Plus the young cast can hold its own against the higher profile stars of the aforementioned hits.
Where to watch it: Shudder
25. The Strangers: Prey at Night
Release date: March 9
Cast: Bailee Madison, Christina Hendricks, Martin Henderson
Director: Joannes Roberts (47 Meters Down)
Why it's great: At first, this long-awaited sequel feels like a downbeat and fairly pedestrian remake of the first movie. It certainly has the same plot, only this time the residence being invaded is a trailer instead of a house. But once the scary stuff hits the screen, this unrelated follow-up not only manages to find its own feet, it delivers a third-act roller coaster that will exhaust mild-mannered viewers. Buckle up.
Where to watch it: Rent on Amazon, iTunes, etc.
24. Satan's Slaves
Release date: October 4
Cast: Bront Palarae, Tara Basro, Endy Arfian
Director: Joko Anwar (Ritual)
Why it's great: A remake of the 1982 Indonesian cult classic of the same name, this creep-fest deals with possession, resurrection, long-forgotten family secrets, and frequent doses of really effective jolts, scares, and gore. It's also shot really well and boasts a solid sense of humor. Give something outside your comfort zone a shot!
Where to watch it: Shudder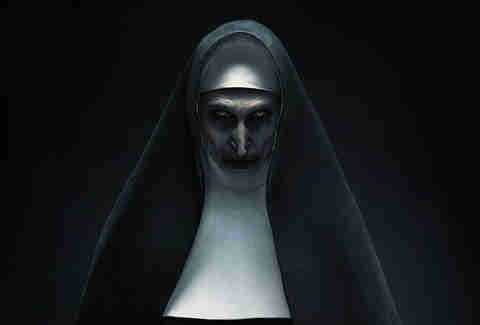 23. The Nun
Release date: September 7
Cast: Taissa Farmiga, Demian Bichir, Bonnie Aarons
Director: Corin Hardy (The Hallow)
Why it's great: You don't really expect all that much from a spinoff of a sequel, but you can always expect some degree of quality when James Wan's name is on the poster. This is a pretty old-fashioned tale of a suspicious suicide and an allegedly haunted convent, but it's crafted with obvious care, not to mention affection for the horror matinee classics of the 1940s.
Where to watch it: In theaters; VOD soon!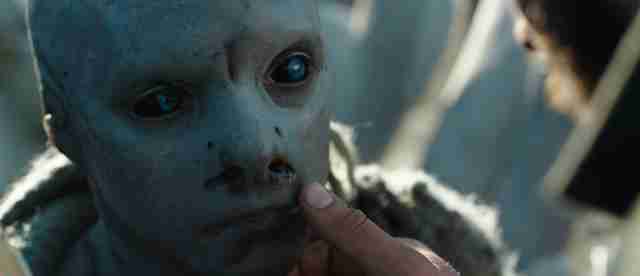 22. Cold Skin
Release date: September 7
Cast: Ray Stevenson, David Oakes, Aura Garrido
Director: Xavier Gens (Frontiere(s))
Why it's great: Fans of The Shape of Water may want to keep an eye out for this tale of a meteorologist who travels to an isolated, deserted island for research, only to discover a Lovecraftian creature who's not quite as dangerous as she looks. Gens, known for some brutal genre fare of the past, delivers his best film in years.
Where to watch it: Rent on Amazon, iTunes, etc.
21. The Domestics
Release date: July 29
Cast: Tyler Hoechlin, Kate Bosworth, Lance Reddick
Director: Mike P. Nelson
Why it's great: Take a good section of The Purge, place it in a post-apocalyptic landscape with a bunch of brutal gangs clearly inspired by Walter Hill's The Warriors, set the whole thing up as an ultra-violent cross-country road trip, and toss in a legitimately worthwhile dash of romance. Oh, also it's a dark comedy. For a movie composed of so many familiar parts, The Domestics comes off as a surprisingly novel approach to full-bore mayhem.
Where to watch it: Rent on Amazon, iTunes, etc.
20. Mohawk
Release date: March 2
Cast: Kaniehtiio Horn, Ezra Buzzington, Eamon Farran
Director: Ted Geoghegan (We Are Still Here)
Why it's great: A brutal chase thriller told from a perspective we rarely see, this impressive indie is about a young Mohawk woman and her two lovers (one also a Native American, the other a British settler) who are being hunted by a ruthless pack of American army deserters. Smartly written and appreciably intense, Mohawk also benefits greatly from its three lead performances.
Where to watch it: Stream on Netflix; rent on Amazon, iTunes, Vudu, etc.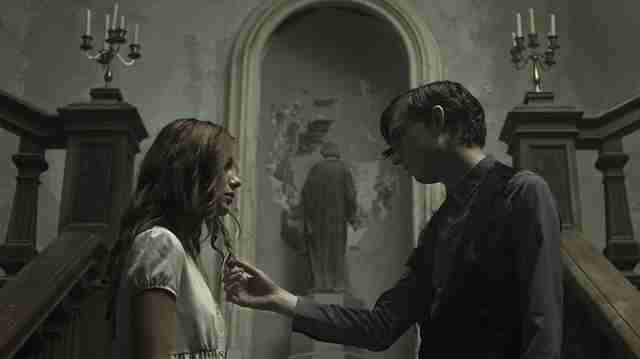 19. The Lodgers
Release date: February 23
Cast: Charlotte Vega, David Bradley, Bill Milner
Director: Brian O'Malley (Let Us Prey)
Why it's great: It should be noted that I am a sucker for virtually any scary movie that hails from the Emerald Isle, which partially explains why I had a good time with the gothic drama. Old-school and eerie, The Lodgers is about a pair of twins in 1920s Ireland who come to accept that their home is haunted. Things get a lot scarier when one of them starts pondering a new life elsewhere. Hardcore horror this is not, but if you're a fan of period pieces, haunted mansions, and things that go bump in the night, throw this one on your list. It's not quite as good as The Others (2001) but it's right in that wheelhouse.
Where to watch it: Stream on Netflix; rent on Amazon, iTunes, etc.
18. The Witch in the Window
Release date: October 18
Cast: Alex Draper, Charlie Tracker, Arija Bareikis
Director: Andy Mitton (yellowbrickroad)
Why it's great: Proof that not every effective horror movie must be loaded with harsh violence or excessive nastiness, this classy Canadian import is about a dad and his estranged son who stumble across a witch's legend that may actually be true! If the goal was to create a cool, creepy, family-friendly horror story in the vein of 1987s The Lady in White, then mission accomplished.
Where to watch it: Shudder
17. Before I Wake
Release date: January 5
Cast: Kate Bosworth, Thomas Jane, Jacob Tremblay
Director: Mike Flanagan (Gerald's Game)
Why it's great: Though debated by genre purists, this one definitely qualifies as a horror flick in my book; it just happens to be a "soft" horror film with an actual heart that parents could probably watch with their kids. It's about a couple who adopts a kid whose dreams become physically real while he sleeps. If you're looking for shocks and kills you may want to skip this one for now, but it's actually a very impressive piece of work from a very consistent horror filmmaker.
Where to watch it: Stream on Netflix
16. The Devil's Doorway
Release date: July 13
Cast: Lalor Roddy, Ciaran Flynn, Helena Bereen
Director: Aislinn Clarke
Why it's great: If you like (or simply tolerate) found-footage horror films, odds are you'll appreciate this clever, creepy period piece from our friends in Ireland. It's about a pair of priests who travel to a distant "women's home" and discover all sorts of highly unpleasant things. If you don't like found-footage horror films, maybe give it a shot anyway. 
Where to watch it: Rent on Amazon, iTunes, etc.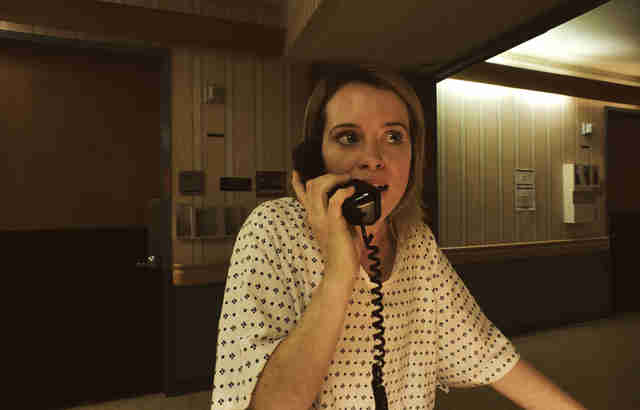 Release date: March 23
Cast: Claire Foy, Joshua Leonard, Juno Temple
Director: Steven Soderbergh (Contagion)
Why it's great: The set-up alone is interesting: the impressively eclectic Steven Soderbergh tackles full-bore horror with a movie shot entirely with an iPhone camera. But is the movie any good? Heck yes. It's a noir-style paranoia thriller about a troubled woman who unwittingly signs herself up to be remanded to an asylum, and things get even twistier from there.
Where to watch it: Stream on Amazon Prime, rent on iTunes, VOD, etc.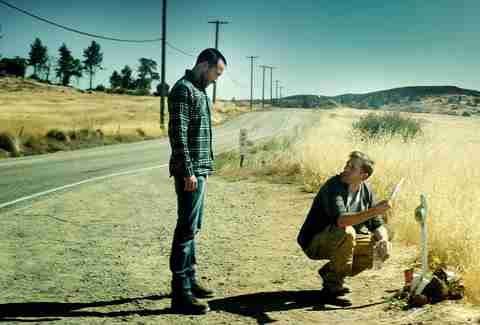 14. The Endless
Release date: April 6
Cast: Justin Benson, Aaron Moorhead, Callie Hernandez
Director: Justin Benson & Aaron Moorhead (Spring)
Why it's great: A pair of unhappy brothers decide to return to the creepy cult in which they were raised... and things do not go well. As they proved with their first two films, Benson and Moorhead are much more interested in cerebral horror than in jump scares and bloodbaths, but there are a ton of fascinating ideas to be found in this refined and highly intelligent chiller.
Where to watch it: Rent on Amazon, iTunes, etc.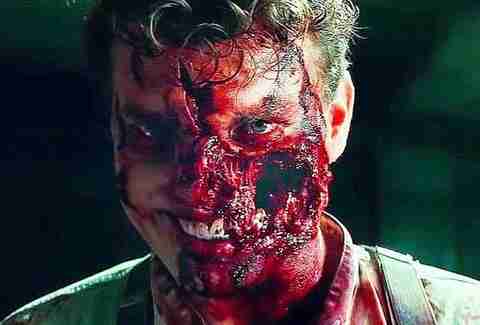 13. Overlord
Release date: November 9
Cast: Jovan Adepo, Wyatt Russell, Mathilde Ollivier 
Director: Julius Avery (Son of a Gun)
Why it's great: While it's true that many films based on video games turn out to be... let's say underwhelming, there is a solid handful of fun flicks that actually manage to evoke some of the most memorable games. Overlord, for example, feels like it could be called Castle Wolfenstein: The Movie. In other words: It's about a platoon of American soldiers who are dropped behind enemy lines and ordered to destroy an important communications tower. That's inside a horrific fortress. In which horrible experiments have taken place. And now there are monsters.
Where to watch it: In theaters
12. Ghost Stories
Release date: April 20
Cast: Andy Nyman, Martin Freeman, Paul Whitehouse
Director: Andy Nyman & Jeremy Dyson
Why it's great: There are lots of entertaining horror anthologies out there but very few manage to thread their stories through a larger framework like this resoundingly clever British import. Nyman and Dyson adapt their long-running stage play into a horror collection that's not only funny, surprising, and literate, but also pretty darn creepy. Nyman plays a professional skeptic tasked with debunking three spooky mysteries, and of course he's due for a very rude awakening.
Where to watch it: Rent on Amazon, iTunes, etc.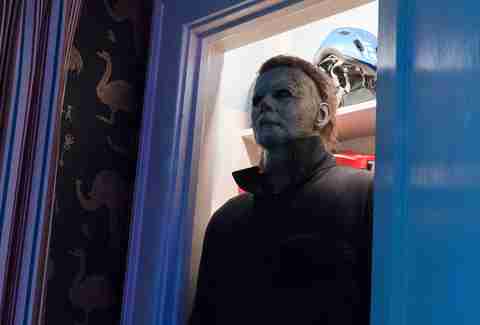 11. Halloween
Release date: October 19
Cast: Jamie Lee Curtis, Judy Greer, Andi Matichak
Director: David Gordon Green (Undertow)
Why it's great: We've been told to ignore all the previous sequels before walking into this latest chapter, and that's fine by me. Aside from the underappreciated Halloween 2 and the bizarrely awesome yet unrelated Part 3 (Season of the Witch), none of the other franchise entries are all that memorable. In many ways, this long-awaited follow-up sticks to the same formula as Halloweens 4 through 8, but this flick has the added bonus of Jamie Lee Curtis, front and center, anchoring not only a defense against the seemingly unstoppable Michael Myers, but also a surprisingly effective tale of three women coming to terms with some very old fears. Plus it's one of the most beautifully shot slasher movies you'll ever see, and that's not something I ever thought I'd say.
Where to watch it: In theaters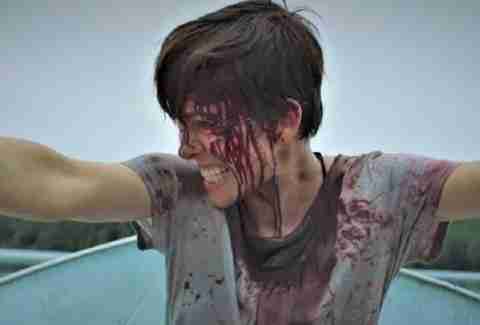 10. What Keeps You Alive
Release date: August 24
Cast: Hannah Emily Anderson, Brittany Allen, Martha MacIsaac
Director: Colin Minihan (Grave Encounters)
Why it's great: A happy young couple ventures into the woods to celebrate their anniversary, only to stumble across something truly terrifying, and... oh, you've seen this movie before? Every horror fan has. But I'm being intentionally vague for a reason. Suffice to say that this is a very intense, frequently surprising, and entirely satisfying series of cat-and-mouse chases in which the hunter sometimes becomes the hunted. (Note: This one would make an excellent double feature with Revenge, which we'll get to soon.)
Where to watch it: Rent on Amazon, iTunes, etc. 
9. Upgrade
Release date: June 1
Cast: Logan Marshall-Green, Betty Gabriel, Simon Maiden
Director: Leigh Whannell (Insidious 3)
Why it's great: It's not easy to combine action, horror, and sci-fi into one nifty little 95-minute package that actually works in all three departments, but this movie gets it right. The story focuses on a guy who's been implanted with the fancy new "Stem" chip, a bio-computer that quickly attains a mind of its own. Genre fans will notice DNA from all sorts of fun movies in Upgrade, although it borrows mostly amusingly from Robocop, both in tone and in graphic violence.
Where to watch it: Rent on Amazon, iTunes, VOD, etc. 
8. A Quiet Place
Release date: April 6
Cast: Emily Blunt, Jon Krasinski, Millicent Simmonds
Director: Jon Krasinski (The Hollars)
Why it's great: The world has been overrun by creatures who are completely blind, but have uncanny hearing and will kill anything they sense nearby. So how does a family with small children survive in a forcibly silent world? Find out in this unexpectedly excellent chiller that doesn't need a whole lot of dialogue to deliver tons of suspense, tension, and plain old scariness. See this one with a bunch of friends, and make sure they all stay completely quiet. It's part of the fun.
Where to watch it: Rent on Amazon, iTunes, etc.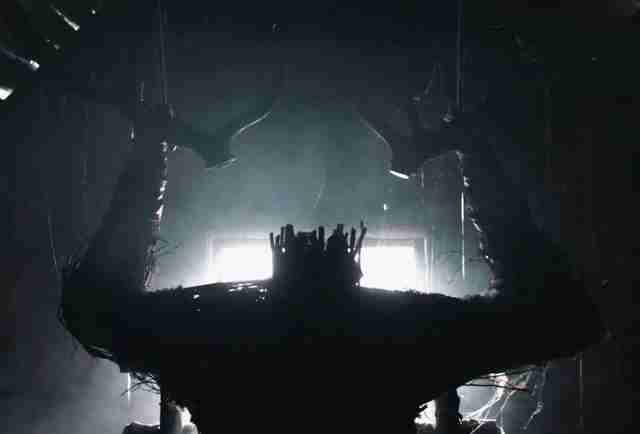 7. The Ritual
Release date: February 9
Cast: Rafe Spall, Arsher Ali, Robert James-Collier
Director: David Bruckner (The Signal)
Why it's great: Four old friends travel into a foreboding forest and... I know, I know. You've heard this one before. So have I. Only this time it's interesting. Suffice to say that these guys stumble across a freaky shack, unwisely opt to sleep in said shack, and then find themselves hopelessly lost. Also there may or may not be a monster on their trail. This one doesn't reinvent any wheels, plot-wise, but it's a very well-shot, -acted, and -conceived piece of horror filmmaking.
Where to watch it: Netflix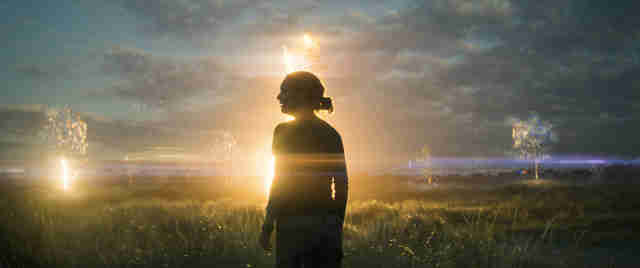 6. Annihilation
Release date: February 23
Cast: Natalie Portman, Jennifer Jason Leigh, Tessa Thompson
Director: Alex Garland (Ex Machina)
Why it's great: A group of scientists travel beyond a mysterious field of "shimmer" that has appeared on Earth, only to discover all sorts of ominous things that don't make a whole lot of sense. Not at first, anyway. Most would place this fascinating film firmly in the sci-fi box, as would I, but it most certainly has some horror themes, moments, and influences throughout. And it's that scary stuff that makes it such a compelling sci-fi story.
Where to watch it: On demand (and streaming on Netflix outside the US)
 
5. Apostle
Release date: October 12
Cast: Dan Stevens, Lucy Boynton, Michael Sheen
Director: Gareth Evans (The Raid)
Why it's great: In the vein of the classic chiller The Wicker Man (the original, not the remake) and the more recent (and very underrated) Black Death comes this tale of estranged siblings, isolated religious sects, and horrifying secrets that may extend well beyond issues of simple faith. It's also super creepy and sometimes extremely gory. Basically, it's about a damaged man who goes on an ill-fated hunt for his lost sister, but the less you know going in, the better. It's easily one of the most fascinating, disturbing, and oddly beautiful horror films of the year.
Where to watch it: Netflix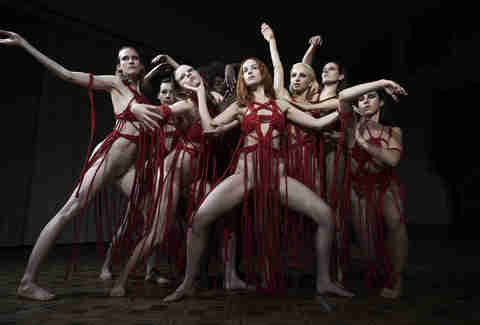 4. Suspiria
Release date: October 26
Cast: Dakota Johnson, Tilda Swinton, Mia Goth
Director: Luca Guadagnino (Call Me By Your Name)
Why it's great: It takes a lot of bravery to remake what is arguably the finest horror film of Dario Argento's career -- and fans of the original film should be deeply grateful that a new rendition was handed to someone who clearly knows and loves the film. (Imagine a lazy 88-minute American version. Ugh.) What we have here is an epic (2 1/2-hour!) horror film that follows the quiet but very ominous activities of an elite Berlin dance school faculty, and the unfortunate young women who begin to suspect the truth about the school. Even given the original movie's place in the horror film hall of fame, there's something truly, wildly, indelibly ambitious about this beautifully scary film. And that score!
Where to watch it: In theaters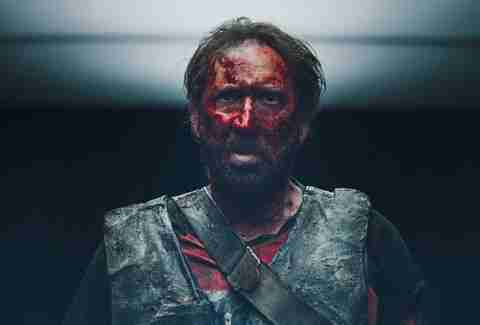 Release date: September 14
Cast: Nicolas Cage, Andrea Riseborough, Linus Roache
Director: Panos Cosmatos (Beyond the Black Rainbow)
Why it's great: There are countless movies out there about the cyclical nature of violence and revenge -- just this year alone we got a Death Wish remake and a virtual remake called Peppermint -- but it's safe to say you've never seen one quite like Mandy. Of course we get to see the always-intense Cage lose his mind more than once as he sets out to avenge the horrific misdeeds, but we also get a surprisingly touching love story, a whole lot of insane carnage, and a freaky visual sensibility that we've simply never seen before. Outside of certain 1970s rock music album covers, that is.
Where to watch it: In theaters and VOD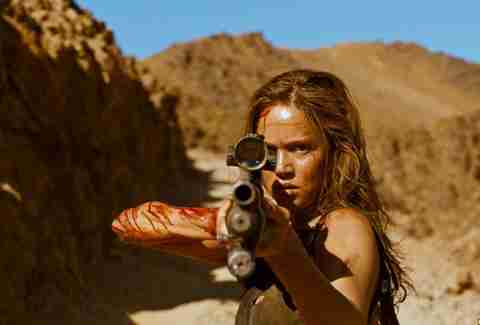 2. Revenge
Release date: May 11
Cast: Matilda Lutz, Kevin Janssens, Vincent Colombe
Director: Coralie Fargeat
Why it's great: Most horror fans have seen a few of those "rape/revenge" thrillers in their time, and it's safe to say that most of them are sleazy, slimy, and poorly constructed. There are, of course, a few exceptions to this rule, and this wildly ferocious French import is most assuredly one of them. Perhaps it's the welcome change in perspective (Revenge was written and directed by a woman), but this film has more intelligence, intensity, and energy than all four I Spit On Your Grave movies combined.
Where to watch it:  iTunes, Vudu, Amazon, etc.
Release date: June 8
Cast: Toni Collette, Gabriel Byrne, Milly Shapiro
Director: Ari Aster
Why it's great: You've probably heard the buzz on this out-of-nowhere indie by now, and while I never want to contribute to "overhype," the simple truth is that this is one of the iciest, creepiest supernatural thrillers in quite some time. It's about a family that discovers some distasteful things after their estranged matriarch passes away, and those old secrets quickly blossom into all-new horrors that you simply won't see coming. This is fantastic piece of horror, especially considering it comes from a first-time feature director.
Where to watch it: Rent on Amazon, iTunes, etc.
Sign up here for our daily Thrillist email and subscribe here for our YouTube channel to get your fix of the best in food/drink/fun.