Another year, another big batch of (hopefully) excellent horror films! If you need a reminder of how this feature works, check out our previous installments from 2017, 2018, and 2019. Those should keep you busy for a while. In the meantime, we'll be scouring the theaters, VOD services, and film festivals for 2020's best horror movies.
Recommended Video
This Restaurant Reinvented the McGriddle
5. Underwater
Release Date: January 10
Cast: Kristen Stewart, Jessica Henwick, John Gallagher Jr.
Director: William Eubank (The Signal)
Why it's good: A slick, efficient, and impressively intense piece of sci-fi/horror/action/B-movie matinee goodness that delivers the goods and doesn't waste any time with boring subplots or pointless characters. Kristen Stewart and a few co-workers find themselves trapped in a facility deep (you guessed it) underwater, and must work together to escape before the whole place blows up. Also there are sea monsters.
Where to watch it: in theaters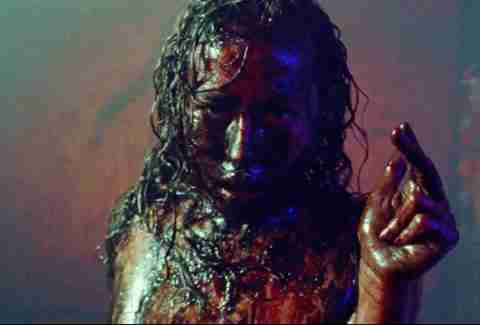 4. Bliss
Release Date: January 30
Cast: Dora Madison, Tru Collins, Rhys Wakefield
Director: Joe Begos (Almost Human)
Why it's good: A frustrated but talented young artist discovers a freaky new street drug and quickly realizes that it's helping her "artistic method" in strange and horrifically violent ways. In other words: she becomes a bloodthirsty maniac yet her creations become a lot more... expressive. Works as both a straightforward jolt provider and a compelling metaphor for the ways in which struggling artists keep themselves afloat, psychologically speaking.
Where to watch it: Shudder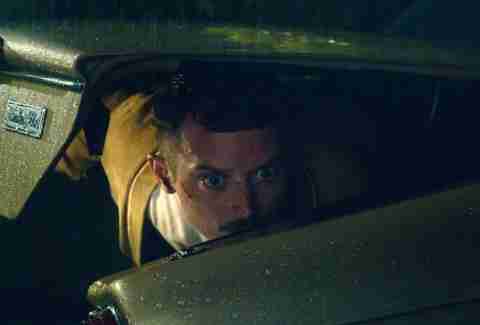 3. Come to Daddy
Release Date: February 7
Cast: Elijah Wood, Stephen McHattie, Garfield Wilson
Director: Ant Timpson (The Greasy Strangler)
Why it's good: We'll have to keep this one vague to protect the surprises, but suffice to say that (the always cool) Elijah Wood plays a strange man who goes to visit his estranged (and truly miserable) father, an event that kick-starts a series of revelations and violent altercations that you'll never see coming. Darkly funny and enjoyably unpredictable, it also features a wonderfully nasty turn by the great Stephen McHattie.
Where to watch it: in theaters and VOD
Release Date: February 7
Cast: Riley Keough, Alicia Silverstone, Richard Armitage
Director: Severin Fiala & Veronika Franz (Goodnight Mommy)
Why it's good: Two unhappy kids are forced to spend some time at an isolated lodge with their new -- and highly unwelcome -- stepmother, only to discover all sorts of horrible secrets. Beautifully shot and consistently creepy, this new spin on old fairy tales tropes is loaded with great performances, fun jolts, and unexpected surprises of the nastiest kind.
Where to watch it: in theaters
1. Color Out of Space
Release Date: January 20
Cast: Nicolas Cage, Joely Richardson, Tommy Chong
Director: Richard Stanley (Hardware)
Why it's good: It's been a long time since we've had a damn good Lovecraft adaptation, and here's one that'd probably make director Stuart Gordon (Re-Animator, From Beyond) proud; it's about a seemingly normal American family that finds itself infected by a freaky meteorite. Director Richard Stanley and his collaborators manage to tap into the best aspects of Lovecraft's dark fiction while adding some excellent new touches of their own.  
Where to watch it: in theaters
Need help finding something to watch? Sign up here for our weekly Streamail newsletter to get streaming recommendations delivered straight to your inbox.