The 75 Best Horror Movies of 2020
A little nightmare fuel for you.
'Freaky'

| Brian Douglas/Universal Pictures
'Freaky'

| Brian Douglas/Universal Pictures
Another year, another big batch of excellent horror movies. If you need a reminder of how this feature works, check out our previous installments from 2017, 2018, and 2019. Those should keep you busy for a while. You can also read my ranking of the best horror movies of all time. In the meantime, we'll be on the hunt for more great horror movies to recommend.
75. The Pool
Release date: July 20
Cast: Theeradej Wongpuapan, Ratnamon Ratchiratham
Director: Ping Lumpraploeng
Why it's good: Imagine being stuck in a deep swimming pool that has no water in it, and you can't reach the ladder. Now further imagine that there's also a crocodile nearby. Also it's hot, you're completely alone (except for your dog), and nobody knows where you are. That's the hook of this absurdly entertaining thriller from Thailand.
Where to watch it: Shudder
74. Becoming
Release date: March 6
Cast: Toby Kebbell, Penelope Mitchell, Jason Patric
Director: Omar Naim (The Final Cut)
Why it's good: A married couple on a road trip are struck by the realization that one of them is not who they used to be. In other words: the husband has been possessed by some sort of body-claiming demon that forces him to do terrible things. The three leads and a clever script elevate this one from some potentially familiar trappings.
Where to watch it: Amazon Prime
73. Triggered
Release date: November 6
Cast: Reine Swart, Sean Cameron Michael, Liesl Ahlers
Director: Alistair Orr (Indigenous)
Why it's good: Throw a slasher movie, a Saw sequel, and one of those sci-fi flicks about explosive electronic collars into a blender and you'd get the willfully pulpy and energetic madness of Triggered. Not much of it makes a lick of sense—a bunch of old friends in the woods get booby-trapped in their sleep, and have to knock each other off to survive—is like four genres in one, and the overall result is a goofy, gory good time.
Where to watch it: VOD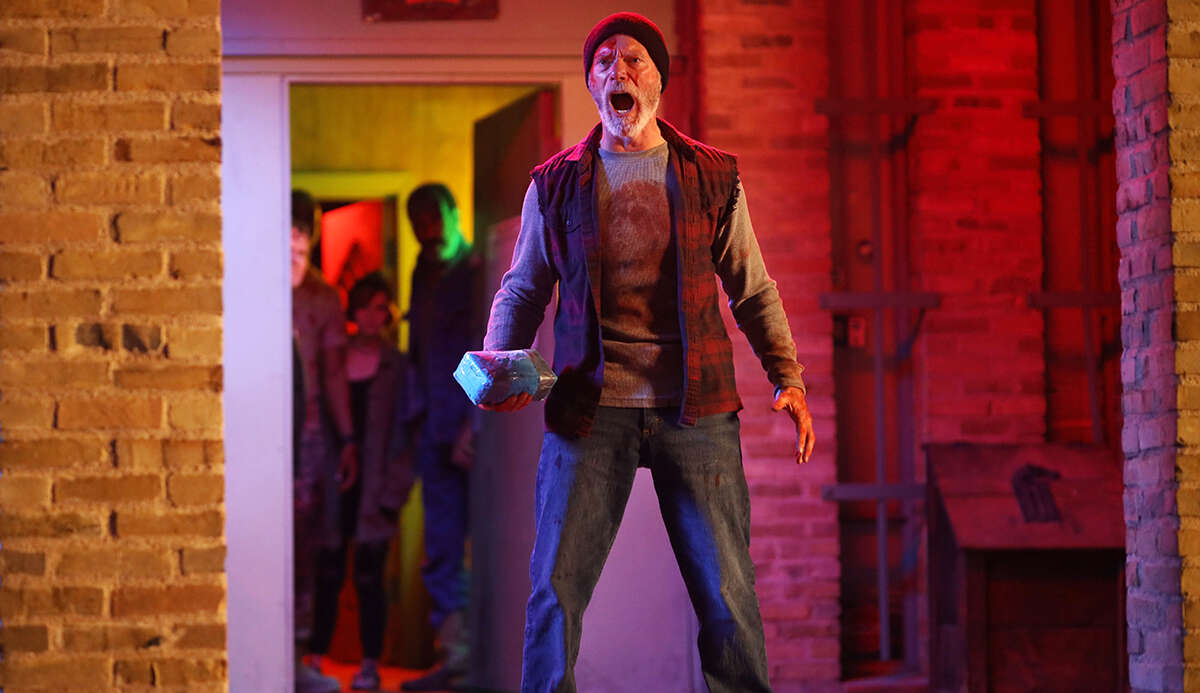 72. VFW
Release date: February 14
Cast: Stephen Lang, Fred Williamson, William Sadler
Director: Joe Begos (Bliss)
Why it's good: Nothing hits the spot like a good ol' maniacal siege movie, and this low-budget, high-energy action thriller delivers the goods while pitting some colorful old veterans up against a ravenous gang of rabid, freaky drug addicts. If you've ever wondered what Assault on Precinct 13 combined with Cocoon would look like, here's a pretty close rendition.
Where to watch it: VOD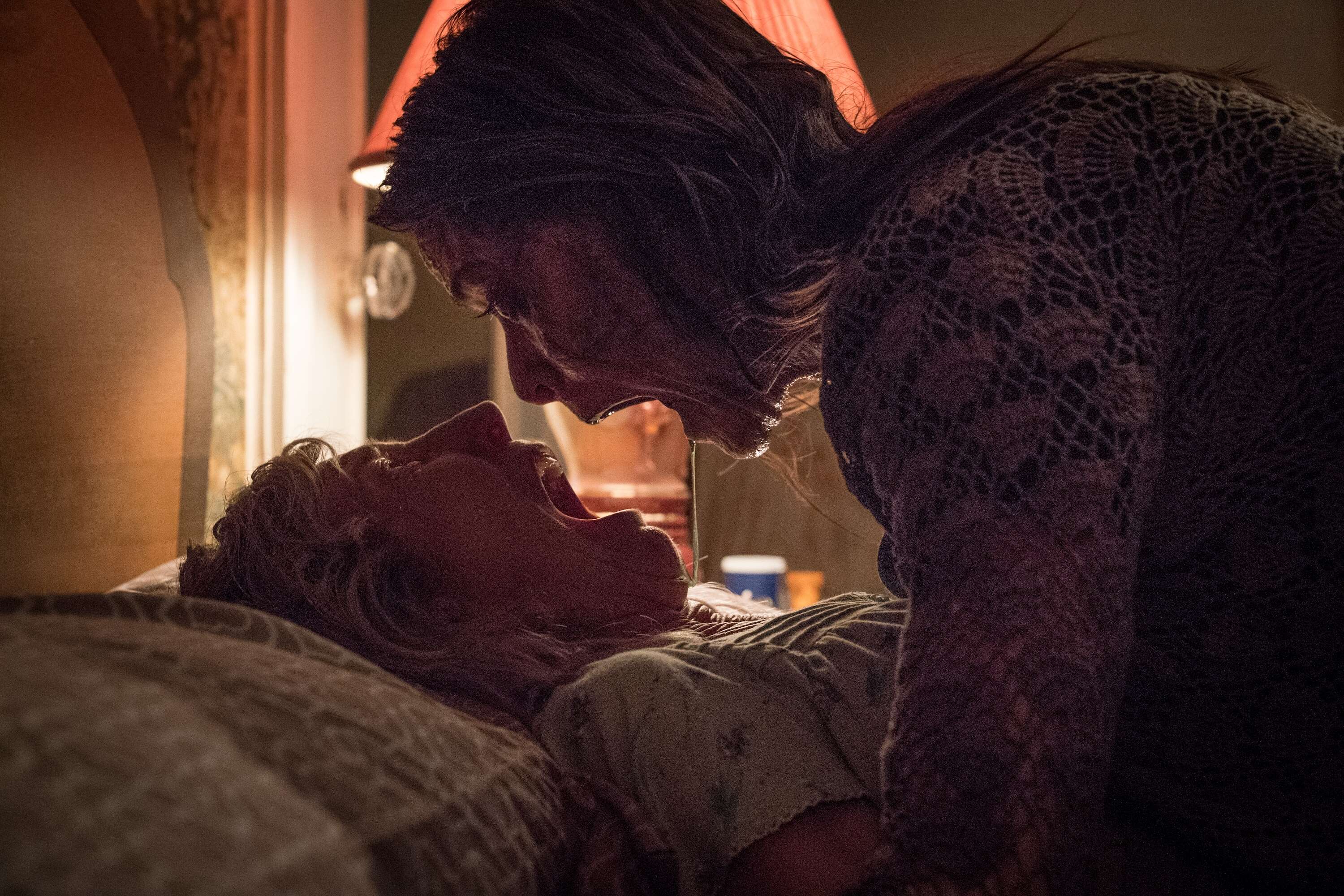 71. The Grudge
Release date: January 3
Cast: Andrea Riseborough, Tara Westwood, Betty Gilpin
Director: Nicolas Pesce (The Eyes of My Mother)
Why it's good: This odd remake (of a remake) may not have thrilled fans of the original Japanese series (or those of the American reboot) but I know at least a few horror fans who found something to appreciate here. It starts out fairly slowly as a procedural involving a horrific murder, but settles into a fairly unsettling ghost story by Act III. This one's a bit more downbeat than its predecessors, but there's still some dark fun to be had.
Where to watch it: Starz
70. The Wretched
Release date: May 1
Cast: John-Paul Howard, Piper Curda, Jamison Jones
Director: Brett & Drew Pierce (Deadheads)
Why it's good: An affable teenager begins to suspect that something very wrong is going down in his next-door neighbor's house—and of course he's right, and of course nobody will believe him. The set-up is fairly familiar (Rear Window, Fright Night,Disturbia, etc.) but the follow-through and the delivery are quietly impressive and sometimes even scary. And that's what matters.
Where to watch it: Hulu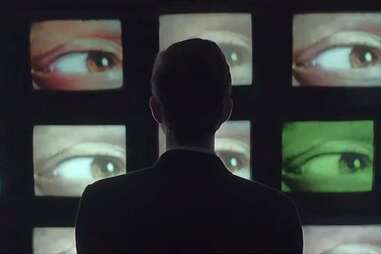 69. The Antenna
Release date: October 2
Cast: Gül Arici, Elif Cakman, Murat Saglam
Director: Orcun Behram
Why it's good: Sometimes a "slow burn" is just a tad too slow for its own good, and while this one starts out at a crawl, it slowly evolves into a legitimately creepy tale about media consumption, conformity, and the generally selfish nature of mankind. This Turkish import focuses on an apartment complex that's been beset by an ominous presence, but mostly it's a metaphor for how lazy and complacent humans can be. Not exactly an upbeat message, but it does make for a fairly fascinating genre film.
Where to watch it: VOD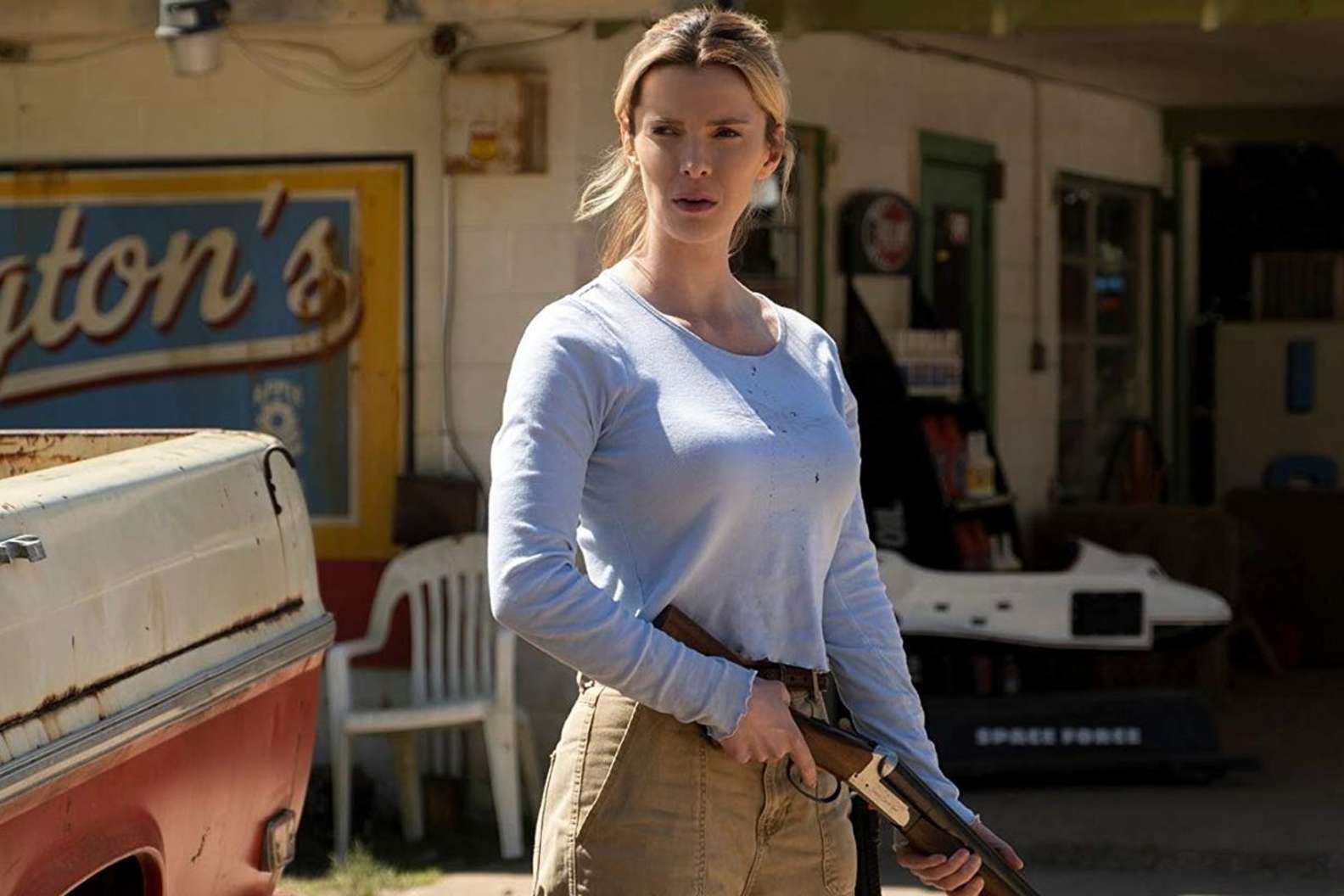 68. The Hunt
Release date: March 13
Cast: Betty Gilpin, Hilary Swank, Amy Madigan
Director: Craig Zobel (Compliance)
Why it's good: The socio-political commentary of this movie may all over the place (be it intentional or otherwise) but as a fast-paced and frequently shocking piece of action/horror mayhem, there's a good deal of dark fun to be found here. This is little more than a (very) contemporary take on the classic The Most Dangerous Game "man hunting man" premise, but here it's presented with a good deal of energy, color, and intensity.
Where to watch it: VOD
67. After Midnight
Release date: February 20
Cast: Jeremy Gardner, Brea Grant, Justin Benson
Director: Jeremy Gardner and Christian Stella (The Battery)
Why it's good: We've all seen some cool indie monster movies, but not many that could also be described as a romantic drama as well—and this low-key winner works on both fronts. It's about a guy whose beloved girlfriend suddenly vanishes, and he soon becomes convinced that there's a monster involved. So he waits, and he sets some traps. But of course the "monster" could actually be his own fears and insecurities... or something even worse.
Where to watch it: Kanopy
66. Attack of the Demons
Release date: October 30
Cast: James Hill, Lauren Hill, Katie Maguire
Director: Eric Power (Path of Blood)
Why it's good: Take some South Park-style animation and a clever approach to all things demonic, horrific, and super-gory, and you're halfway to appreciating this amusing indie treat. It's about a demonic scourge that invades a small town, and only three nerds can save the day. Clearly made as a low-budget labor of love, but it's also just a fine piece of horror/comedy lunacy.
Where to watch it: VOD
65. Bliss
Release date: January 30
Cast: Dora Madison, Tru Collins, Rhys Wakefield
Director: Joe Begos (Almost Human)
Why it's good: A frustrated but talented young artist discovers a freaky new street drug and quickly realizes that it's helping her "artistic method" in strange and horrifically violent ways. In other words: she becomes a bloodthirsty maniac yet her creations become a lot more... expressive. Works as both a straightforward jolt provider and a compelling metaphor for the ways in which struggling artists keep themselves afloat, psychologically speaking.
Where to watch it: Shudder
64. We Summon the Darkness
Release date: April 10
Cast: Alexandra Daddario, Johnny Knoxville, Amy Forsyth, Maddie Hasson
Director: Marc Meyers (My Friend Dahmer)
Why it's good: Three fun-loving young women are headed out for a night of rock and roll, but their plans change ever so slightly when they meet a trio of goofy but slightly charming young men. Oh, and it turns out there's been a rash of occult-related murders in the immediate area. Will the three young couples run across something horrific? Yes. they will. And the result is a good gory time.
Where to watch it: Netflix
63. Hosts
Release date: October 2
Cast: Neal Ward, Nadia Lamin, Frank Jakeman
Director: Adam Leader & Richard Oakes
Why it's good: This UK import is fairly uneven across the board (a few performances are strong; others are not, as just one example) but it does set up a fairly creepy tale of demonic possession during a Christmas dinner between neighbors—and it does deliver a decent handful of legitimately scary, shocking, and unsettling moments. So let's just focus on the positive.
Where to watch it: VOD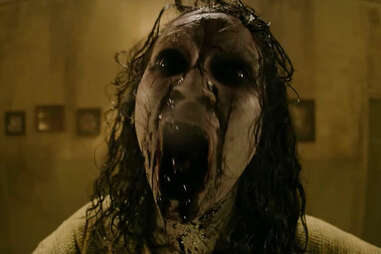 62. May the Devil Take You Too
Release date: October 29
Cast: Chelsea Islan, Widika Sidmore, Baskara Mahendra
Director: Timo Tjahjanto (The Night Comes for Us)
Why it's good: If you enjoyed the Indonesian Evil Dead homage called May the Devil Take You, then there's very little chance you won't enjoy this equally crazy, kinetic, and gore-soaked sequel. This time around our heroine Alfie has to contend with a whole new batch of ravenous demons after she's abducted by a gang of desperate orphans.
Where to watch it: Shudder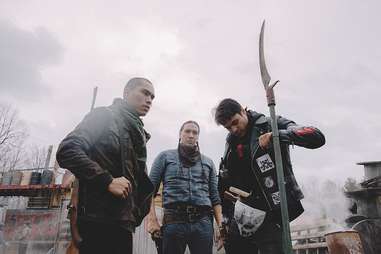 61. Blood Quantum
Release date: April 27
Cast: Michael Greyeyes, Forrest Goodluck, Elle-Máijá Tailfeathers
Director: Jeff Barnaby
Why it's good: You better have a novel new wrinkle or two if you expect anyone to enjoy your zombie movie these days, and this one presents a fascinating hook: the zombie apocalypse has arrived, and it seems that certain Indigenous Peoples in Canada are entirely immune to the plague. WIth a hook like that, all you need is some smart writing and some worthwhile zombie mayhem to deliver a good horror flick. And they did.
Where to watch it: Shudder
60. Homewrecker
Release date: July 3
Cast: Alex Essoe, Precious Chong
Director: Zach Gayne
Why it's good: A good-natured young lady makes some small talk with a strange yet friendly woman she knows from the neighborhood—and that's all it takes to kick-start a wonderfully dark comedy of manners infused with a palpable sense of escalating tension. Let's just say there's a little drugging, some amiable kidnapping, and a long, creepy board game session.
Where to watch it: VOD
59. Sea Fever
Release date: April 10
Cast: Connie Nielsen, Dougray Scott, Hermione Corfield
Director: Neasa Hardiman
Why it's good: An Irish fishing trawler becomes lost at sea, and to make matters worse, it seems that there's a freakish parasite hiding on board the ship. A strong cast, a smart screenplay, and a gloomy tone help sell this one as a solid weekend matinee. It's not exactly The Thing, but horror fans will appreciate it.
Where to watch it: Hulu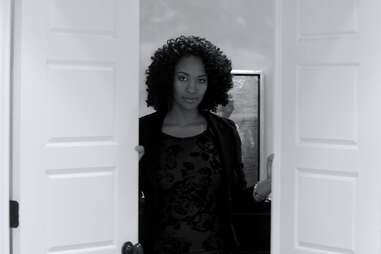 58. Nicole
Release date: January 31
Cast: Tamika Shannon, Stephen Green, Ke'Shawn Bussey
Director: James Schroeder
Why it's good: Micro-budget black and white character piece about an unhinged woman who's simply had enough with the dating scene. Pays homage to some of the suspense cinema classics, offers a fantastic lead performance, and shows off a solid sense of humor. Give this team a bigger budget and they could do some real damage. In a good way.
Where to watch it: Amazon Prime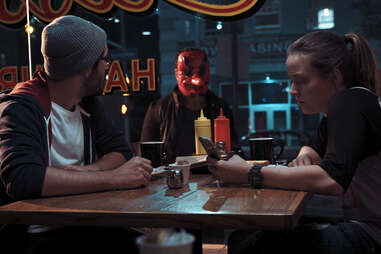 57. Followed
Release date: June 19
Cast: Matthew Solomon, John Savage, Tim Drier
Director: Antoine Le
Why it's good: Maybe I'm just a sucker for the "found footage/social media" sub-genre (see: Unfriended, The Den, and Host) but I had a pretty good time with this familiar but effective little horror tale. It's about an obnoxiously skeptical YouTuber who investigates a haunted hotel and, of course, lives to regret that decision. Nothing revolutionary here, but does deliver some clever, scary moments along the way.
Where to watch it: VOD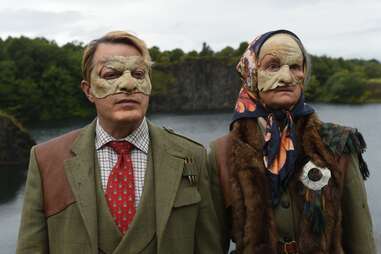 56. Get Duked!
Release date: August 28
Cast: Eddie Izzard, Kate Dickie, James Cosmo
Director: Ninian Doff
Why it's good: Three young troublemakers and one amiable nerd head off for an overnight camping trip—against their will—and promptly butt heads with a mysterious "duke"who keeps trying to kill them. Sort of a goofball combination of The Most Dangerous Game and Attack the Block, this one's a lot of fun. But I definitely recommend clicking that subtitle track, as this Scottish import is loaded with amusingly alien slang that may be new to American ears.
Where to watch it: Amazon Prime
55. Lingering
Release Date: November 12
Cast: Se-yeong Lee, Ji-Young Park, So-yi Park
Director: Yoon Een-Kyoung
Why it's good: This is a low-key slow-burner that travels some familiar ground, but it does so in a confident fashion—and in a very creepy location. This Korean import is about a young woman who finds herself reluctantly spending some time at the isolated hotel where her mother died years before, and of course nothing good can come from a situation like that. Recommended mainly to those who devour all the Korean genre films that find US distribution.(Like me.)
Where to watch it: Shudder
54. Metamorphosis
Release date: July 2
Cast: Sung-Woo Bae, Dong-il Sung, Young-nam Jang
Director: Hong-seon Kim
Why it's good: Perhaps I'm just a sucker for Korean genre films, but it seems like many of their filmmakers are able to throw some polish on even the most overused of concepts. Like the demonic possession thriller. We've seen a lot of this material before, and the movie takes its time to set up the beleaguered family, but it's also quietly very compelling, and rather effective once the scary stuff shows up.
Where to watch it: Shudder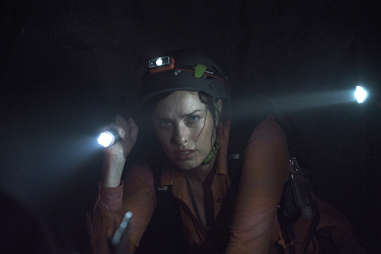 53. Black Water: Abyss
Release date: August 7
Cast: Jessica McNamee, Luke Mitchell, Amali Golden
Director: Andrew Traucki (The Reef)
Why it's good: It seems a bit late to welcome a sequel to a 2007 killer croc flick, even one as solid as the Aussie import Black Water, but there's always room for another creature feature if you ask me—and this team knows how to do these flicks right. A bunch of friends explore an underwater cave system, and guess what lives down there? Correct. Hungry freaking crocodiles. Doesn't reinvent any wheels, but there's no need for startling originality here.
Where to watch it: VOD
52. Parallel
Release date: December 11
Cast: Martin Wallström, Alyssa Diaz, Kathleen Quinlan
Director: Isaac Ezban (The Incident)
Why it's good: Four friends discover a mirror that allows them to leap back and forth between our dimension and an alternate timeline, but as anyone who's seen any dark sci-fi can tell you, these sorts of exploits always come with a price. And it's usually a very dark one. This clever Canadian indie is part Flatliners, part Butterfly Effect, and smoothly entertaining throughout.
Where to watch it: VOD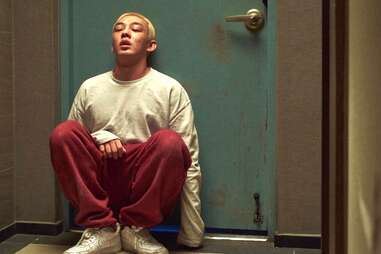 51. #Alive
Release date: June 24
Cast: Ah-In Yoo, Shin-Hye Park, Bae-soo Jeon
Director: Il Cho
Why it's good: Like I always say, a zombie movie better have a little something new to offer for me to stay interested, and (not surprisingly) this clever Korean import kept me more than suitably entertained. It's a very simple story of one young man trying to stay alive (and very quiet) inside his apartment during a zombie pandemic, and the scary / suspenseful moments arise at the most unexpected moments. And then our hero notices a young woman in an apartment across the courtyard...
Where to watch it: Netflix
50. Don't Listen
Release date: November 27
Cast: Rodolfo Sancho, Ana Fernández, Ramón Barea
Director: Ángel Gómez Hernández
Why it's good: A Spanish couple plan to renovate an old building and flip it for a tidy profit, but a shocking tragedy leaves their family broken. Things get considerably more dire for the grieving father when it becomes clear that something supernatural may be responsible. This is a comfortably old-school haunted house chiller with top-notch production design and a few well-earned scares.
Where to watch it: Netflix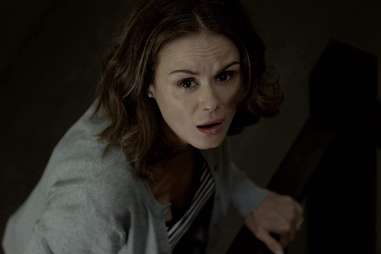 49. Z
Release date: May 7
Cast: Keegan Connor Tracy, Stephen McHattie, Jett Klyne
Director: Brandon Chrlstensen (Still/Born)
Why it's good: The premise might sound a little reminiscent of the fantastic Australian import The Babadook—a young boy discovers an "imaginary friend" who causes all sorts of horrific trouble—but this clever little chiller manages to forge some of its own ground, thanks in part to some great performances and a few very well-crafted jolts.
Where to watch it: Shudder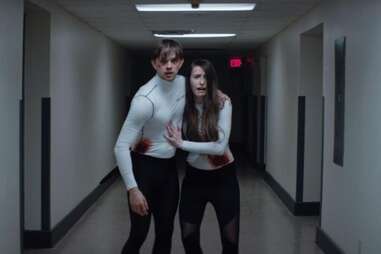 48. The Honeymoon Phase
Release date: August 21
Cast: Jim Schubin, Chloe Carroll, Mike Sutton
Director: Phillip G. Carroll Jr.
Why it's good: A young couple agree to a social experiment in which that euphoric feeling of "first love" is replicated—and of course several things go wrong in very disturbing fashion. Benefits from two great performances, a smart, script, and a few dark twists you might not see coming.
Where to watch it: VOD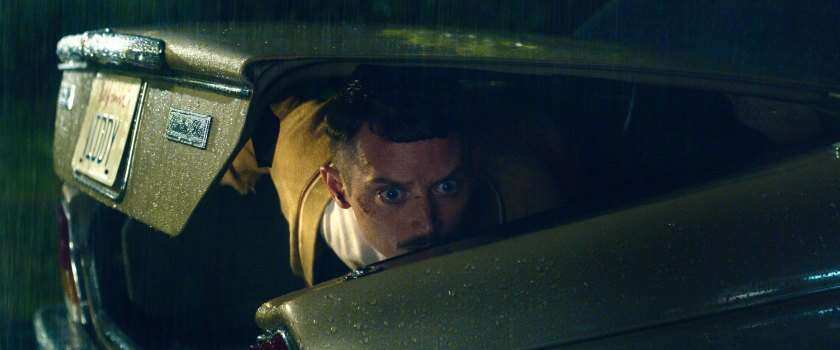 47. Come to Daddy
Release date: February 7
Cast: Elijah Wood, Stephen McHattie, Garfield Wilson
Director: Ant Timpson (The Greasy Strangler)
Why it's good: We'll have to keep this one vague to protect the surprises, but suffice to say that (the always cool) Elijah Wood plays a strange man who goes to visit his estranged (and truly miserable) father, an event that kick-starts a series of revelations and violent altercations that you'll never see coming. Darkly funny and enjoyably unpredictable, it also features a wonderfully nasty turn by the great Stephen McHattie.
Where to watch it: Amazon Prime
46. Bulbbul
Release date: August 21
Cast: Tripti Dimri, Avinash Tiwary, Paoli Dam
Director: Anvita Dutt
Why it's good: A young woman in 19th-century India must contend with all sorts of men, some of whom seem perfectly harmless at the beginning. But they're not. This densely layered and visually stunning Bollywood import plays a little like the classic Japanese film Audition; both deal with the intentional repression and overt abuse of women—and the inevitable, furious response when a woman is pushed too far.
Where to watch it: Netflix
45. Anything for Jackson
Release date: December 3
Cast: Sheila McCarthy, Julian Richings, Konstantina Mantelos
Director: Justin G. Dyck
Why it's good: A pregnant woman is abducted by a creepy old couple who are convinced she can help them resurrect their deceased grandson. And things get even crazier from there. A few great performances and a consistently clever script keep this one from ever feeling familiar, which is nice from a "possession" story.
Where to watch it: Shudder
44. Scare Me
Release date: September 17
Cast: Aya Cash. Josh Ruben, Chris Redd
Director: Josh Ruben
Why it's good: Two strangers find themselves temporary pals as they both spend time in isolated cabins, trying to write. But then one night they hang out together and try to out-scare one another with their horror fiction prowess. This one's more of a dark comedy than a full-bore horror tale, but genre fans will dig it all the same, thanks mainly to the two leads and a thoroughly unpredictable nature.
Where to watch it: Shudder
43. The Cleansing Hour
Release date: October 8
Cast: Ryan Guzman, Kyle Gallner, Alix Angelis
Director: Damien LeVeck
Why it's good: Most horror fans have seen more than enough possession stories by now, so it's a good thing this quick and creative chiller has a few new wrinkles to throw our way. It's about a fake exorcist who's very popular on YouTube—because viewers believe he's legit—and how a whole bunch of people get killed when a real demon actually shows up. Pretty fun concept, eh?
Where to watch it: Shudder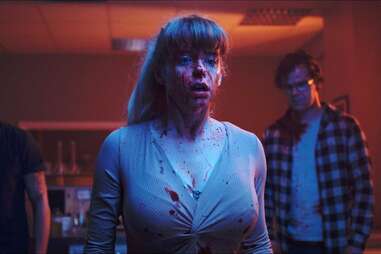 42. Yummy
Release date: June 25
Cast: Maaike Neuville, Bart Hollanders, Benjamin Ramon
Director: Lars Damoiseaux
Why it's good: Like I always say, a new zombie movie better offer a new hook if it wants to hold my attention, and this wildly over-the-top Belgian export certainly did that. It's a very broad and very gory story about a plastic surgery hospital that's beset by zombies and killers and all sorts of super-splattery mayhem. You'll know if this is your speed within 15 minutes, but I dug it.
Where to watch it: Shudder
41. Spiral
Release date: September 17
Cast: Jeffrey Bowyer-Chapman, Ari Cohen, Jennifer Laporte
Director: Kurtis David Harder
Why it's good: A gay couple and their daughter move into a seemingly idyllic suburban neighborhood, but then one night, one of the men witnesses his neighbors throwing a bizarre party. Or maybe it's all in his head. Either way, things get pretty damn creepy once the truth becomes known. Shades of Rosemary's Baby and Rear Window are sprinkled about but the filmmakers also have their own points to make. And scares to deliver.
Where to watch it: Shudder
40. Love and Monsters
Release date: October 16
Cast: Dylan O'Brien, Jessica Henwick, Michael Rooker
Director: Michael Matthews
Why it's good: An affable, aimless young man decides to travel 85 very dangerous miles—in a monster-laden post-apocalyptic landscape—to reunite with his long lost girlfriend. But of course he learns some very valuable lessons along the way, while meeting strange new people and avoiding all sorts of lovably disgusting monsters.
Where to watch it: VOD
39. Sputnik
Release date: August 14
Cast: Oksana Akinshina, Fedor Bondarchuk, Pyotr Fyodorov
Director: Egor Abramenko
Why it's good: A Russian cosmonaut returns home after a mysterious disaster occurs, and it seems like he's brought a biological stowaway with him. What starts out a little like a conventional Alien retread quickly gives way to a surprisingly intelligent, compelling, and (yes) very icky piece of science-fiction horror.
Where to watch it: Hulu
38. Impetigore
Release date: July 23
Cast: Tara Basro, Ario Bayu, Marissa Anita
Director: Joko Anwar (Satan's Slaves)
Why it's good: The basic set-up may sound familiar—two young women travel to a distant village after receiving an unexpected inheritance—but the location, the fascinating culture, and the sudden shocks are what elevate this Indonesian import and make it a gripping, sometimes disturbing terror tale.
Where to watch it: Shudder
37. Alone
Release date: September 18
Cast: Jules Willcox, Marc Menchaca, Anthony Heald
Director: Jon Hyams (Universal Soldier: Day of Reckoning)
Why it's good: You've heard this one before: a young woman on the road by herself is being stalked by a relentless psycho. Plot-wise, it's pretty familiar. But as far as suspense, tension, and consistent intensity are concerned, this flick is an absolute winner. Plus both leads are pretty fantastic.
Where to watch it: VOD
36. Shirley
Release date: June 5
Cast: Elisabeth Moss, Odessa Young, Michael Stuhlbarg
Director: Josephine Decker (Mosaic)
Why it's good: Half a semi-biopic of a celebrated and controversial author and half a dark psychological thriller about the nature of co-dependence and hero worship. Moss plays horror author Shirley Jackson ("The Lottery"), who is clearly very talented yet also plainly stunted in the department of social graces. In other words, she's kinda rotten, which causes numerous problems when an impressed young couple come to live with them for a little while.
Where to watch it: Hulu
35. The Call
Release date: November 27
Cast: Oh Jeong-Se, Jong-seo Jun, Sung-ryung Kim
Director: Chung-Hyun Lee
Why it's good: Take a slice of the "people communicating across different time lines" premise from movies like Frequency and The Lake House—only this time one of the temporal communicators is a psychotic serial killer who is using the situation for very nefarious deeds. This unpredictable Korean export juggles more than a few tones and subtexts, and does it quite craftily.
Where to watch it: Netflix
34. 12 Hour Shift
Release date: October 2
Cast: Angela Bettis, David Arquette, Chloe Farnworth
Director: Brea Grant (Best Friends Forever)
Why it's good: Two hard-working nurses struggle to get through a very long shift while still trying to kill a few patients to harvest their organs for money. Wait, what? Yes, that's only part of the gruesome goings-on in this fast-paced, funny, and intermittently very twisted horror comedy. Backed by several fun performances and a tone that wavers between absurd and disturbing, it's an unexpectedly nasty little treat.
Where to watch it: VOD
33. The Other Lamb
Release date: April 3
Cast: Raffey Cassidy, Michiel Huisman, Mallory Aadms
Director: Malgorzata Szumowska
Why it's good: A young woman who was born into a small and very disturbing cult (all women, except for the male leader) begins to question her faith, and quickly comes to realize that enlightenment is sometimes a curse. In other words: She's on her own. This is a strange, creepy, challenging thriller from Poland. Visually stunning, too.
Where to watch it: Hulu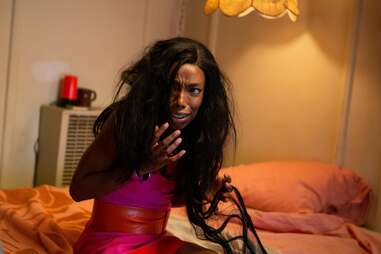 32. Bad Hair
Release date: October 23
Cast: Elle Lorraine, Vanessa Williams, Jay Pharoah
Director: Justin Simien (Dear White People)
Why it's good: There's always room for another spin of the Faustian wheel, and this clever throwback to late-'80s psycho-thrillers—right down to the period setting and production design—is a worthy addition to the field. It's about a young Black woman struggling to find her place at a popular music video network... until she suffers through a horrific hair weave procedure. And that's when things start getting dark, strange, and violent.
Where to watch it: Hulu
31. She Never Died
Release Date: April 17
Cast: Olunike Adeliyi, Peter MacNeill, Kiana Madeira
Director: Audrey Cummings (Darken)
Why it's good: This semi-sequel to the low-key festival favorite He Never Died covers some of the same ground, but brings a fresh tone and a welcome sense of dark humor to the grim proceedings. The first time around it was Henry Rollins forced to contend with immortality while dealing with all sorts of crooks and lowlifes; this time it's the fantastic Olunike Adeliyi trying to satisfy her dark urges while also ridding the inner city of all sorts of horrific scumbags.
Where to watch it: VOD
30. The Swerve
Release date: September 22
Cast: Azura Skye, Bryce Pinkham, Ashley Bell
Director: Dean Kapsalis
Why it's good: An underappreciated housewife is forced to contend with the aftermath of a horrible accident—and let's just say she doesn't handle it all that well. Her descent unravels like a panic attack. This is a rough, powerful, disturbing character piece anchored by a frankly stunning lead performance by Azura Skye.
Where to watch it: VOD
29. The Mortuary Collection
Release date: October 15
Cast: Clancy Brown, Caitlin Custer, Christine Kilmer
Director: Ryan Spindell
Why it's good: A horror anthology that's consistently entertaining throughout is a fairly rare beast, but in this case it certainly seems to help that all the tales come from one creator. There's a tonal (and very fun) consistency to the miniature terror tales offered here, which makes this a worthwhile effort for anyone who loves Creepshow, V/H/S, or the old Amicus collections. Plus, it's hard to go wrong with Clancy Brown as your crypt-keeper-style host.
Where to watch it: Shudder
28. Run
Release Date: November 20
Cast: Sarah Paulson, Kiera Allen, Pat Healy
Director: Aneesh Chaganty (Searching)
Why it's good: A doting mother does all she can to keep her chronically unwell daughter free from ailments and injuries—but it quickly becomes apparent that there's something dark and unpleasant about this relationship. Both leads are simply fantastic, and the simple premise unfolds with energy, intensity, and some really strong suspense.
Where to watch it: Hulu

27. Peninsula
Release date: August 7
Cast: Dong-Won Gang, Jung-hyun Lee, Re Lee
Director: Sang-ho Yeon (Seoul Station)
Why it's good: Although not quite as powerful, energetic, or surprising as its predecessor—the excellent South Korean zombie flick Train to Busan—this epic sequel does manage to combine big-scale action, effective horror, and (mostly) effective melodrama into a huge plate of post-apocalyptic fun.
Where to watch it: VOD
26. 1BR
Release date: April 24
Cast: Nicole Brydon Bloom, Giles Matthey, Taylor Nichols
Director: David Marmor
Why it's good: Misdirection is always a nice thing to discover in a horror flick, and this story of a young woman settling into a "perfect" new apartment complex is full of that stuff. Just when you're sure you know what's going on, the clever screenplay makes another sharp left turn. To say much more would ruin much of the fun.
Where to watch it: Netflix
25. Gretel & Hansel
Release date: January 31
Cast: Alice Krige, Sophia Lillis, Samuel Leakey
Director: Oz Perkins (The Blackcoat's Daughter)
Why it's good: It's well-known that our most popular fairy tales started out a whole lot darker before Mother Goose and Walt Disney got a hold of them, and here's an odd, low-key, and visually fascinating film that tries to recapture some of that eerie old atmosphere. More of a dark fable, of course, than a traditional horror film, but it's also a quietly compelling and surprisingly unique piece of genre cinema. Plus it's really beautiful to look at.
Where to watch it: VOD
24. Synchronic
Release date: October 23
Cast: Jamie Dornan, Anthony Mackie, Katie Aselton
Director: Justin Benson & Aaron Moorhead (The Endless)
Why it's good: This multi-genre mind-bender comes from the team behind Resolution, Spring, and The Endless (watch 'em in that order to get the best effect) and covers everything from sci-fi and horror to crime story and dark satire. On the surface it's about a fancy new narcotic that makes people do very nasty things, but like most smart genre films, it works on a variety of levels.
Where to watch it: Theaters and VOD
23. Relic
Release date: July 10
Cast: Emily Mortimer, Bella Heathcote, Robyn Nevin
Director: Natalie Erika James
Why it's good: It's a tragic fact of life that most of us will eventually have to contend with a family member who has declining mental faculties. It's a difficult topic to even discuss, let alone make an accomplished film about, but this impressive Australian export does a damn good job of exploring the issue—while also delivering a powerfully gloomy horror story at the same time. It's about an old woman who goes missing for a few days, and the ways in which her daughter and granddaughter deal with the mysterious event.
Where to watch it: VOD
22. She Dies Tomorrow
Release date: August 7
Cast: Kate Lyn Sheil, Jane Adams, Chris Messina
Director:Amy Seimetz
Why it's good: Fair warning right out of the gate: this is one of those "artsy," vague, weird horror movies that spends as much time on mood, color, and setting than it does on actual plot. That's not a knock on this fascinating film, but it's worth mentioning that it's fairly unconventional. It's about a woman who becomes convinced that she's going to die tomorrow, and how her disturbing mindset begins to infect her friends and family members. This is a strange one, but it's also quietly compelling and very creepy.
Where to watch it: VOD
21. Kindred
Release Date: November 6
Cast: Tamara Lawrance, Fiona Shaw, Jack Lowden
Director: Joe Marcantonio
Why it's good: A young pregnant woman is taken in by her boyfriend's creepy mother and stepbrother, but when a sudden tragedy strikes, poor Charlotte finds herself stuck in a horrific situation indeed. A simple premise is delivered with a good deal of confidence and craftsmanship, and every single scene between the two leads (Lawrance and Shaw) is loaded with tension and foreboding. It's not exactly subtle, subtextually speaking, but its themes and messages are clear.
Where to watch it: VOD
20. Monstrum
Release date: June 4
Cast: Myung-Min Kim, In-kwon Kim, Hyeri Lee
Director: Jong-ho Huh
Why it's good: Imagine Bong Joon Ho's The Host set in the 16th century, and you're probably already adding this fantastic genre concoction to your mental viewing queue. While it's not quite as novel, bizarre, or funny as The Host, it's definitely cut from the same cloth; it's about a gang of colorful heroes who must stand up against the evil forces of the government—just as a giant monster starts roaming the countryside.
Where to watch it: Shudder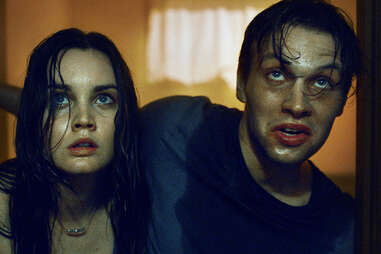 19. The Beach House
Release date: July 9
Cast: Liana Liberato, Noah Les Gros, Jake Weber
Director: Jeffrey A. Brown
Why it's good: This smart, sneaky bio-horror story takes a little while to warm up but once it does there's a lot here to appreciate. It's the simple story of two couples who briefly share a beach house, only to discover that something truly terrible has recently flopped out of the ocean. You don't need a big "body count" to deliver a damn fine indie horror movie, and this one also manages to deliver two or three memorably icky moments.
Where to watch it: Shudder
18. The Deeper You Dig
Release date: June 5
Cast: Zelda Adams, John Adams, Toby Poser
Director: John Adams & Toby Poser
Why it's good: Now here's a low-key, out of nowhere winner. It's about a young girl who goes missing, the last guy who saw her alive, and a grieving mother who definitely seems to have some supernatural talents of some sort. Smartly written, impressively performed, and compelling throughout, this movie represents some truly impressive micro-budget, family-made filmmaking.
Where to watch it: VOD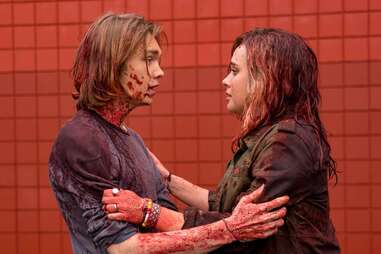 17. Spontaneous
Release date: October 2
Cast: Katherine Langford, Piper Perabo, Charlie Plummer
Director: Brian Duffield
Why it's good: This colorful multi-genre concoction isn't "jhorror" in a traditional sense, but since it does deal with death, gore, and a constant sense of impending doom (and in very effective fashion) it definitely feels worthy of inclusion. Regardless of how you personally translate the metaphor—the movie's about a class of high school students who suddenly start exploding!—there's a whole lot here to unpack in this funny, shocking, and somehow touching dark comedy.
Where to watch it: VOD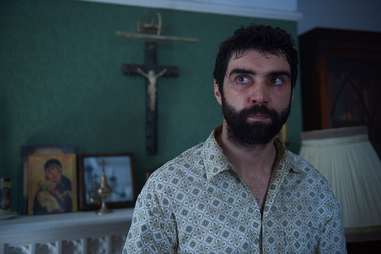 16. Amulet
Release date: July 24
Cast: Carla Juri, Alec Secareanu, Imelda Staunton
Director: Romola Garai
Why it's good: A homeless man is welcomed into a creepy mansion owned by a strange woman and her (much) stranger mother, and it soon becomes evident that something sincerely freaky is going on late at night. This odd, offbeat, and visually fascinating horror fable takes a little while to warm up. but its final destination makes for one of the most memorable scary tales of the year.
Where to watch it: Hulu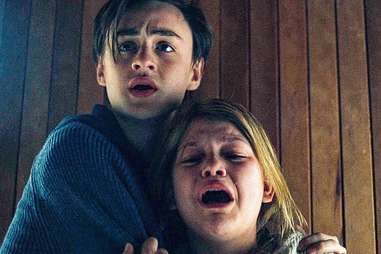 Release date: February 7
Cast: Riley Keough, Alicia Silverstone, Richard Armitage
Director: Severin Fiala & Veronika Franz (Goodnight Mommy)
Why it's good: Two unhappy kids are forced to spend some time at an isolated lodge with their new—and highly unwelcome—stepmother, only to discover all sorts of horrible secrets. Beautifully shot and consistently creepy, this new spin on old fairy tales tropes is loaded with great performances, fun jolts, and unexpected surprises of the nastiest kind.
Where to watch it: Hulu
14. The Dark and the Wicked
Release date: November 6
Cast: Marin Ireland, Michael Abbott Jr., Xander Berkeley
Director: Bryan Bertino (The Strangers)
Why it's good: Two estranged siblings gather at their parents' isolated home to say goodbye to their father, and of course there's something much more sinister afoot than just the approaching specter of an old man's death—or is there? Much like the recent Relic and Amulet, this is a powerful story about the fear of losing your parents, but there's something starkly personal and undeniably powerful about this one in particular.
Where to watch it: Theaters and VOD
13. Underwater
Release date: January 10
Cast: Kristen Stewart, Jessica Henwick, John Gallagher Jr.
Director: William Eubank (The Signal)
Why it's good: A slick, efficient, and impressively intense piece of sci-fi/horror/action/B-movie matinee goodness that delivers the goods and doesn't waste any time with boring subplots or pointless characters. Kristen Stewart and a few co-workers find themselves trapped in a facility deep (you guessed it) underwater, and must work together to escape before the whole place blows up. Also there are sea monsters.
Where to watch it: HBO Max
12. Antebellum
Release date: September 18
Cast: Janelle Monáe, Eric Lange, Kiersey Clemons
Director: Gerard Bush, Christopher Renz
Why it's good: Audacious, compelling, and technically stunning, this plantation-set horror story starts out feeling like similar films (12 Years a Slave is one example) but then it becomes sort of a very dark episode of The Twilight Zone, and then it smoothly transforms into a horror movie that delivers a few powerful moments. Timely, confrontational, and sure to be at least a little bit divisive, I found it altogether fascinating.
Where to watch it: VOD
11. Freaky
Release date: November 13
Cast: Kathryn Newton, Vince Vaughn, Celeste O'Connor
Director: Christopher Landon (Happy Death Day)
Why it's good: The recipe here is equal parts old-school slasher movie and Freaky Friday remake, with a dash of Carrie and just a hint of Child's Play. Vince Vaughn is clearly having some fun here, and Kathryn Newton is a full-bore blast. The resulting movie is a fast-paced, funny, and sometimes ferocious multi-genre stew that's sure to get paired up for double features with the director's Happy Death Day.
Where to watch it: Theaters and VOD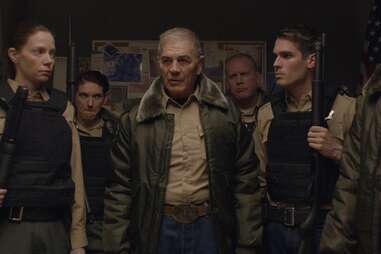 10. The Wolf of Snow Hollow
Release date: October 9
Cast: Jim Cummings, Riki Lindhome, Robert Forster
Director: Jim Cummings
Why it's good: A werewolf flick that's funny and scary and backed by some sort of off-kilter Coen brothers vibe? Yes, please. This sharp, smart, and consistently entertaining genre mash-up is simply a blast, and easily one of the year's best surprises, as far as indie genre films go.
Where to watch it: VOD
9. Possessor Uncut
Release date: October 2
Cast: Andrea Riseborough, Christopher Abbott, Jennifer Jason Leigh
Director: Brandon Cronenberg (Antiviral)
Why it's good: A futuristic tale in which assassins can assume control of any human being, sort of like a parasite, and the ways in which this horrific technology can go terribly, gruesomely wrong. Visually intense, harshly violent, and packed with exceptional performances, this marks a fantastic sophomore effort from Brandon Cronenberg.
Where to watch it: VOD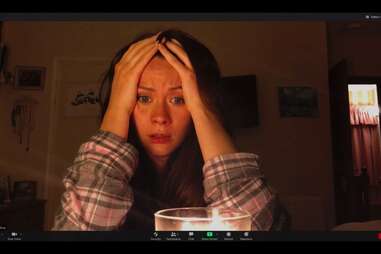 8. Host
Release date: July 30
Cast: Haley Bishop, Jemma Moore, Emma Louise Webb
Director: Rob Savage
Why it's good: A group of young friends gather on Zoom to hold a fun little seance—only of course they manage to awaken something horrific, and can only watch as each member of the group is attacked by something unseen. Every once in a while horror fans get a "gimmick" flick that transcends its "gimmick" by also being just a damn good film. Host is one of those movies. The visual hook of the "online seance haunting" wouldn't amount to much without some interesting characters, solid acting, and some really good scares. Host has all that stuff.
Where to watch it: Shudder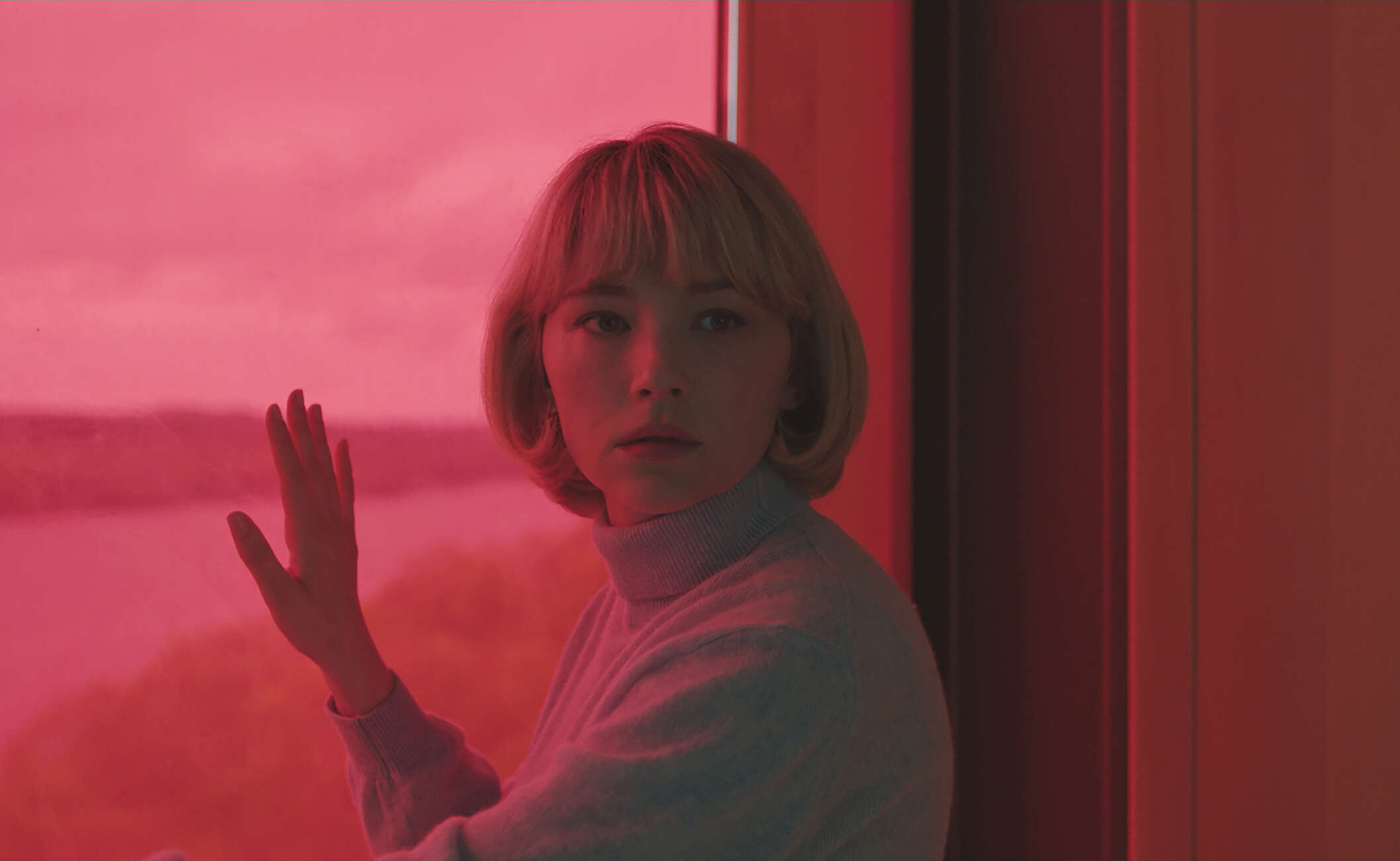 7. Swallow
Release date: March 6
Cast: Haley Bennett, Austin Stowell, David Rasche
Director: Carlo Mirabella-Davis
Why it's good: A darkly funny and quietly creepy story of an ostensibly happy housewife who suddenly decides on a new hobby: she's going to start swallowing small household objects. This offbeat, unpredictable, and visually impressive fable is anchored by a powerhouse lead performance by Haley Bennett.
Where to watch it: Showtime, VOD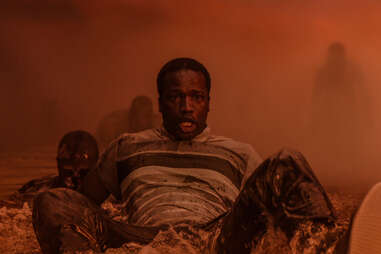 6. His House
Release date: October 30
Cast: Sope Dirisu, Wunmi Mosaku, Malaika Wakoli-Abigaba
Director: Remi Weekes
Why it's good: A Sudanese refugee couple believe they're found a very basic refuge in a small English neighborhood, but the facilities aren't great, the social workers aren't all that helpful, and there may be some unpleasant spirits residing in their bleak new apartment. Plus both of them are haunted by nightmares from the past. This is a powerful, enlightening, tragic, and frequently very scary piece of work.
Where to watch it: Netflix
5. Promising Young Woman
Release date: December 25
Cast: Carey Mulligan, Jennifer Coolidge, Clancy Brown
Director: Emerald Fennell
Why it's good: An angry young woman charts a course for revenge against the men who wronged her years earlier, and the reasons for her fury are delivered in smart, fascinating clues that keep the flick energized. Ms. Mulligan's performance is fantastic across the board, and this darkly amusing character study is almost addictively entertaining.
Where to watch it: Theaters
4. La Llorona
Release date: August 21
Cast: María Mercedes Coroy, Sabrina De La Hoz, Margarita Kenéfic
Director: Jayro Bustamante
Why it's good: The well-known Latin American legend is retold in a story about a dying dictator who is locked in his house, with his staff and family, while protesters scream outside. Just when the family is at their most desperate, a mysterious new maid arrives to lend a hand. This is an excellent, powerful, sobering horror film from Guatemala, and easily one of the finest genre imports of the year.
Where to watch it: Shudder
Release date: March 20
Cast: Ivan Massagué, Antonia San Juan, Zorion Eguileor
Director: Galder Gaztelu-Urrutia
Why it's good: A man awakens in a cell with a stranger, and their only sustenance arrives by way of a massive "platform" that arrives daily. But there's not enough food for everyone in this facility. This is a Twilight Zone-level mind-bender mixed with a dark psychological horror film full of pointed social commentary. Also it's just sort of fun, in a weird way.
Where to watch it: Netflix
2. Color Out of Space
Release date: January 20
Cast: Nicolas Cage, Joely Richardson, Tommy Chong
Director: Richard Stanley (Hardware)
Why it's good: It's been a long time since we've had a damn good Lovecraft adaptation, and here's one that'd probably make director Stuart Gordon (Re-Animator, From Beyond) proud; it's about a seemingly normal American family that finds itself infected by a freaky meteorite. Director Richard Stanley and his collaborators manage to tap into the best aspects of Lovecraft's dark fiction while adding some excellent new touches of their own.
Where to watch it: Shudder
1. The Invisible Man
Release date: February 28
Cast: Elisabeth Moss, Aldis Hodge, Storm Reid
Director: Leigh Whannell (Upgrade)
Why it's good: The classic H.G. Wells story gets a modern remake that somehow avoids all the problems that have plagued similar films. (Our apologies to the fans of Tom Cruise's ill-fated 2017 movie, The Mummy.) Elisabeth Moss delivers a fantastic performance as a woman intent on escaping her abusive boyfriend, only to realize that he's still stalking her. Invisibly. Remarkably intense, consistently clever, and full of characters worth caring about, this is one of the best "studio" horror films in recent years.
Where to watch it: HBO Max
Need help finding something to watch? Sign up here for our weekly Streamail newsletter to get streaming recommendations delivered straight to your inbox.