The greatest horror movies of all time get under your skin with original conceits. They sharpen your paranoia to burrow down into your brain. They grab hold of your heart with iconic imagery -- you'll never forget Freddy's claws, no matter how hard you try.
Most of the major streaming services take spooky, scary dramas quite seriously. Including Amazon. So switch off the lights, grab a blanket, and hold your nearest loved one -- these stream-ready horror movies are here to fill your head with nightmares. Have fun!
An American Werewolf in London (1981)
This classic creature-feature from director John Landis (The Blues Brothers) is a were-horror that transforms into gut-busting comedy for stretches of pale moonlight. Known for a wicked transformation sequence conducted by makeup maestro Rick Baker, An American Werewolf in London's backpacking buddy duo, played by David Naughton and Griffin Dunne, takes the movie to unexpected heights, as they deal with the repercussions of living with lycanthropy. A dizzying, wildly entertaining experience.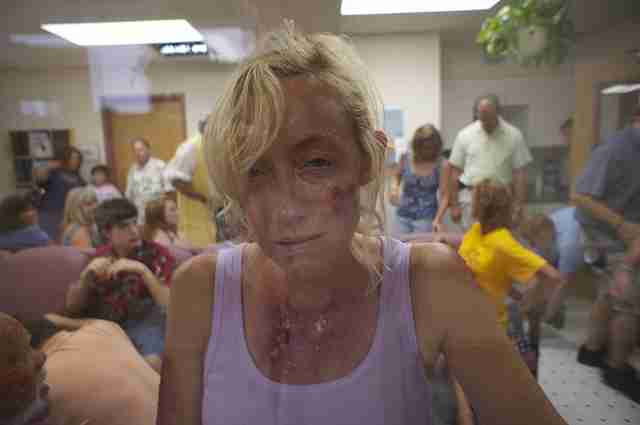 The Bay (2012)
Don't let the found-footage setup scare you (or, actually, let it). With a master like Barry Levinson (Diner, Rain Man) cracking the code, this eco-horror-thriller is wall-to-wall gross-out moments -- courtesy of a parasitic blight -- and environmental introspection. You'll never want to jump in another natural body water again, but that's a small price to pay for checking out this peak achievement of an overused format.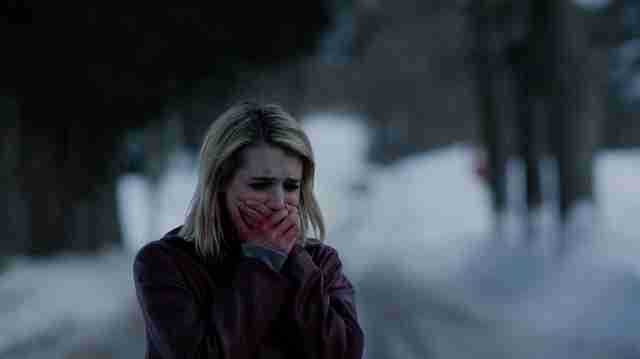 The Blackcoat's Daughter (2017)
Two young women are left behind at school during break... and all sorts of hell breaks loose. Both figuratively and literally. This cool, stylish thriller goes off in some strange directions (and even offers a seemingly unrelated subplot about a mysterious hitchhiker) but it all pays off in the end, thanks in large part to the three leads and Mr. Perkins' artful approach to what could have been just another occult-based gore-fest.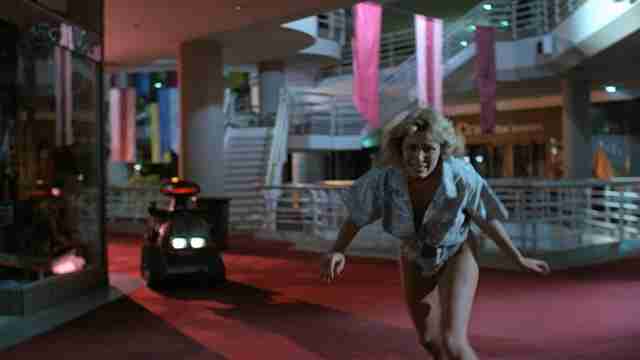 Chopping Mall (1986)
Horror legend Barbara Crampton headlines this hunk of '80s B-movie gold, in which a group of teenagers camp out in a mall overnight only to find themselves the targets of malicious, malfunctioning security robots. Warning: No one is actually getting "chopped" in the movie. Robots do impale, electrocute, and blow the heads off their victims, though, and it is wonderful.
The Girl With All the Gifts (2017)
If you're fed up with "young adult dystopia," and equally over the zombie movie, The Girl With All the Gifts is good news. The movie combines both genres into one tasty combo plate that's unexpected at every turn. It's about a group of survivors who accompany a young zombie/human hybrid into the wilderness after their facility is invaded. A weird one, but it's also really quite good.
The Monster (2016)
From The Strangers director Bryan Bertino comes this familial horror story about an alcoholic mother, her 10-year-old daughter, and the shadowy monster circling their broken-down car. Like The Babadook, The Monster uses horror tropes and imagery to metaphorically explore a trouble relationship, but doesn't skimp on the thrills either. Whatever lurks outside in the woods is hungry and ready to slaughter -- and every attack pressurizes an already fraught relationship.
Rosemary's Baby (1968)
Roman Polanski's psychological horror film stars stars Mia Farrow and John Cassavetes as a young couple who land a steal of a New York City apartment only to find themselves the target of their neighbors' Satanic activity. Without gore or literal ghoulish activity, Polanski strikes up a sense of anxiety that crescendos until the movie's final minutes. Everyday household activities -- cleaning, cooking, a routine phone call -- become Biblical trials. Farrow, with wide-eyed resilience, makes for one hell of an anti-Hitchcock heroine. This one will get in your head and haunt you.
Saw (2004)
Say what you like about the sequels, but those who caught Saw before all the surprises were spoiled were in for a big, bruising treat. First-timers James Wan (director) and Leigh Whannell (writer) are clearly having a ball with this buffet of horror delights. The low-budget, high-energy horror show goes from suspense to shocks and from police procedural to outright gory mayhem without skipping a beat. We're not ashamed to admit that the ending, with the reveal of the Jigsaw Killer, totally got us. If you think this movie is little more than "torture porn" (a nonsense phrase) then you need to give it another spin.
Southbound (2016)
Every year we see one or two horror "anthology" movies reinvigorate the medium just by existing. Slightly more impressive is a multi-story anthology that somehow manages to tie all the stories together at the end. There isn't a weak link in Southbound, which entwines five stories into a tangible desert highway purgatory. Those who hold a fondness for old EC horror comics (or the original Creepshow) would do well to track this one down.
The Texas Chain Saw Massacre (1974)
There are lots of scary movies out there, and then there are movies that drop you head-first into an actual nightmare. Tobe Hooper's The Texas Chain Saw Massacre opens with a gruesome sight, slows down just a bit for some mildly creepy set-up, then dumps five clueless kids into a cannibalistic nightmare that simply doesn't let up until the final credits. It's one of the purest examples of horror cinema -- grungy, twisted, and idiosyncratic. Just listen to Hooper talk about finding the perfect chainsaw for the movie. He takes his scares seriously.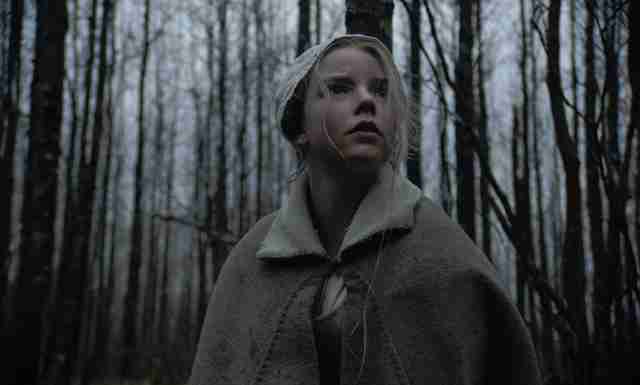 The Witch (2016)
This indie hit delivers everything we never see in horror today. The backdrop, a farm in 17th-century New England, is pure misty, macabre mood. The circumstance, a Puritanical family making it on the fringe of society because they're too religious, bubbles with terror. And the question, whether devil-worshipping is hocus pocus or true black magic, keeps each character on their toes, and begging God for answers. The Witch tests its audience with its (nearly impenetrable) old English dialogue and the (anxiety-inducing) trials of early American life, but the payoff will keep your mind racing, and your face hiding under the covers, for days.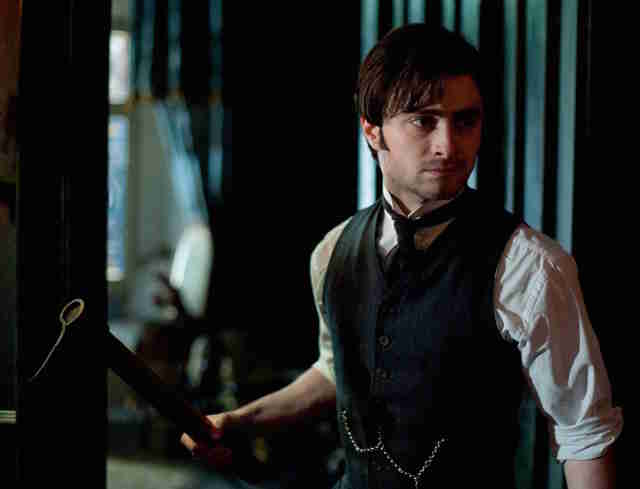 The Woman in Black (2012)
This Daniel Radcliffe-led ghost story marked the return of Hammer Film Productions, known in the '50s, '60s, and '70s as the paramount purveyor of gothic horror. The Woman in Black summons the company's spooky spirit for a tale of a dead mother who seeks fresh blood in place of her sacrificed son. It's more of a haunted-house-in-movie-form than anything terribly frightening, but Radcliffe's years in the Harry Potter trenches make him the perfect conduit for all the dank, British atmosphere and wail-worthy jump scares.
Sign up here for our daily Thrillist email and subscribe here for our YouTube channel to get your fix of the best in food/drink/fun.