Can't get enough horror? Make sure to check out our list of The Best Horror Movies of 2019.
The greatest horror movies of all time get under your skin with original conceits. They sharpen your paranoia to burrow down into your brain. They grab hold of your heart with iconic imagery -- you'll never forget Freddy's claws, no matter how hard you try.
Most of the major streaming services take spooky, scary dramas quite seriously, including Amazon. So switch off the lights, grab a blanket, and hold your nearest loved one -- these stream-ready horror movies are here to fill your head with nightmares. Have fun!
Recommended Video
These Are the 8 Best Stephen King Movies of All Time, Ranked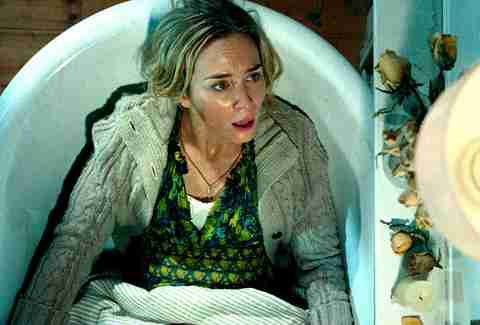 A Quiet Place (2018)
The world has been overrun by creatures who are completely blind, but have uncanny hearing and will kill anything they sense nearby. So how does a family with small children survive in a forcibly silent world? Find out in this unexpectedly excellent chiller from John Krasinski in his directorial debut that doesn't need a whole lot of dialogue to deliver tons of suspense, tension, and plain old scariness. See this one with a bunch of friends, and make sure they all stay completely quiet. It's part of the fun.
Amityville Horror (2005)
In 1974, Ronald DeFeo Jr. murdered six members of his family, claiming he heard voices in the family home that convinced him to do it. The following year, the Lutz family moved into that same home and started to experience what can only be explained as a haunting, which is where the nightmarish tale really begins. The film is inspired by unexplainable true incidents in that real, eerie Amityville home on Long Island, and is just one of the many installments of the film series; but this 2005 remake of the 1979 original is one of the scariest, as it focuses on the original paranormal events that continues to baffle audiences.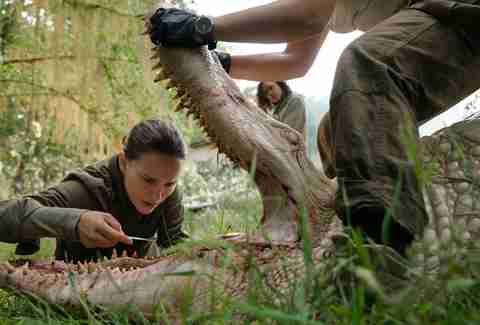 Annihilation (2018)
Filmmaker Alex Garland adapted Jeff VanderMeer's sci-fi novel, the first edition of his Southern Reach Trilogy, into an equally kaleidoscopic, unnerving film that questions the nature of identity. While Garland doesn't stick to the book's plot entirely, he keeps the core concept: A team of women, including Portman's grief-stricken biology professor, venture into a quarantined territory of Florida known only as "Area X" to investigate a series of unexplained biological phenomena and disappearances. The journey quickly turns perilous, and it becomes clear that group has a slim chance of making it out alive; as the viewer, you also won't want to turn back from this insane, mind-boggling adventure.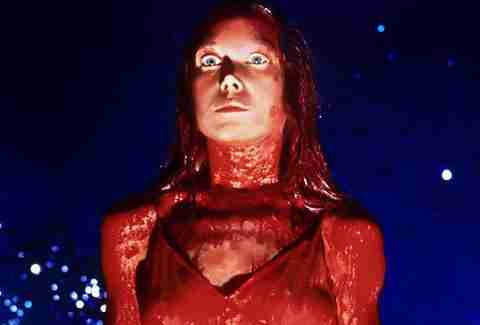 Carrie (1976)
Adolescence is horrifying. Having taught high school English and endured his own punishing awkward teen years, Stephen King channeled a lifetime of social anxiety, discomfort, and anger into his brisk, righteous first novel, which Brian De Palma then turned into a stylish bloodbath. Anchored by a vulnerable, complex performance from Sissy Spacek and a showy turn from Piper Laurie as Carrie's God-fearing mother, it's the rare horror film that works both as psychological portraiture and special-effects blowout. Skip the muddled 2013 remake and get your thrills straight from the source.
Child's Play (1988)
Dolls can be insanely creepy, and infamously possessed doll Chucky is peak scary doll. Child's Play, the first film in the long-running Chucky franchise, tells the toy's origin story, in which a widowed mother gifts her son a highly in-demand doll for his birthday; unbeknownst to her, it's inhabited by the soul of a serial killer. If you were creeped out by those porcelain figures that lined your grandmother's mantel, you're in for a scare -- this red-headed, freckled doll doesn't play around.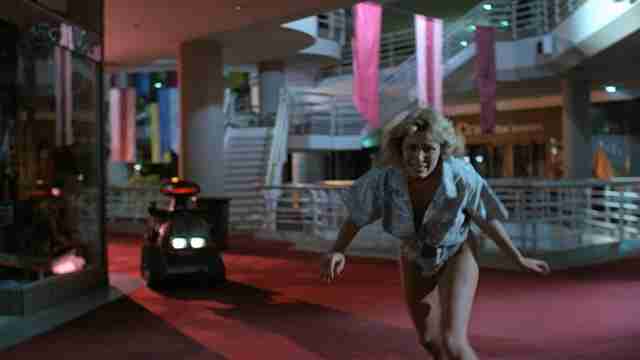 Chopping Mall (1986)
Horror legend Barbara Crampton headlines this hunk of '80s B-movie gold, in which a group of teenagers camp out in a mall overnight only to find themselves the targets of malicious, malfunctioning security robots. Warning: No one is actually getting "chopped" in the movie. Robots do impale, electrocute, and blow the heads off their victims, though, and it is wonderful.
Climax (2019)
Director Gaspar Noé sure knows how to make divisive movies. On a surface level, Climax is about a large dance troupe whose big party goes terribly wrong when someone spikes the punch with hard drugs and everyone pretty much loses their mind. The movie starts out in fascinating fashion -- a bunch of interviews with the dancers is followed by one of the wildest single-shot dance numbers you'll ever see -- then it slowly, gradually, eventually gets all sorts of mean, cruel, nihilistic, and nasty. Whether or not there's an actual point to all this drug-induced madness, however, is up to you.
Creep (2014)
Patrick Brice's found-footage movie is a no-budget answer to a certain brand of horror, but saying more would give away its sinister turns. Just know that the man behind the camera answered a Craigslist ad to create a "day in the life" video diary for Josef (Mark Duplass), who really loves life. Creep proves that found footage, the indie world's no-budget genre solution, still has life as long as you have a performer like Duplass willing to go all the way. 
Cujo (1983)
This Stephen King movie doesn't get a lot of love, but it's as intense a film experience as you'll find in the horror icon's filmography. Dee Wallace is terrifically effective as a woman forced by circumstance into facing off against a rabid St. Bernard, and it becomes a proving ground to show how far she'll go to protect her child.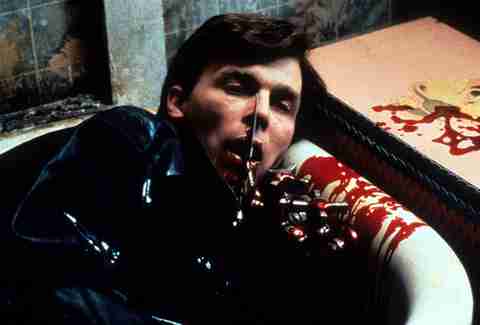 The Dead Zone (1983)
This quietly harrowing Stephen King thriller is an underrated entry in both The Fly and Videodrome director David Cronenberg's and actor Christopher Walken's filmographies, and yet remains among the warmest of their respective careers as well. The Dead Zone follows a man's effort to do good with his newfound psychic abilities and delivers some suspenseful and visually exciting scenes -- his visions of the gazebo killer and of a crazed politician's future are both standouts -- but the movie's power comes from the tragic love story running through it that while barely spoken is repeatedly evident in Walken's pained expressions.
Friday the 13th Franchise
You can't make this up: Friday the 13th, Friday the 13th Part II, Friday the 13th Part III, Friday the 13th Part IV: The Final Chapter, Friday the 13th Part V: A New Beginning, Friday the 13th Part VI: Jason Lives, Friday the 13th Part VII: The New Blood, and Friday the 13th Part VIII: Manhattan are all available on Amazon for your slasher movie bingeing pleasure. Get ready to want to run and hide from the infamous Jason Voorhees. 
Hereditary (2018)
One of 2018's best movies and the most terrifying film in years, Ari Aster's twisted, ticking time bomb explodes into a horror-fest following a family grieving (or failing to grieve) the death of Annie's (Toni Collette) elderly mom. As Annie says, her mother always kept secrets and led a nonconforming life, which ultimately begins to haunt their present even after she's gone -- and that's just the first act. All hell eventually breaks loose in this horrific masterpiece, and will leave your head spinning.
The Hole in the Ground (2019)
The Hole in the Ground, an Irish horror film of considerable ferocity, is unafraid of the obvious. As the title promises, there is a large hole in the ground, which ends up being a source of great stress for Sarah (Kerslake) and her son Chris (James Quinn Markey) who move to the countryside to escape a troubled home life. They want a new start, but their new digs have issues. In addition to the gnarly pit waiting for them in the forest, the duo must also contend with a creepy old woman with a dark past, some creepy bugs, and their own growing suspicion of each other. This is more of a meat-and-potatoes horror film, one where the music pounds away at a punishing volume and the scares arrive like clockwork. You know what's at the bottom of the hole, but you won't be able to resist digging in.
The Innkeepers (2011)
A haunted house movie for millennial slackers, The Innkeepers stars Sara Paxton and Pat Healy as the employees of a creepy, old inn that's about to be shut down for good. Known for its supernatural occurrences, the duo try to prove the ghosts are real before the doors shut on their beloved workplace. They very much succeed.
It Comes at Night (2017)
In this a post-apocalyptic nightmare-and-a-half, the horrors of humanity, the strain of chaotic emotions pent up in the name of survival, bleed out through wary eyes and weathered hands. The setup is blockbuster-sized -- reverts mankind to the days of the American Frontier, every sole survivor fights to protect their families and themselves -- but the drama is mano-a-mano. Barricaded in a haunted-house-worthy cabin in the woods, Paul (Joel Edgerton) takes in Will (Christopher Abbott) and his family, knowing full well they could threaten his family's existence. All the while, Paul's son, Trevor, battles bloody visions of (or induced by?) the contagion. Trey Edward Shults directs the hell out of every slow-push frame of this psychological thriller, and the less we know, the more confusion feels like a noose around our necks, the scarier his observations become.
The Killing of a Sacred Deer (2017)
After surgeon Steven Murphy (Colin Farrell) takes to a teenage boy Martin (Barry Keoghan) whose father died when he was young (Barry Keoghan), it becomes evident that Martin blames Steven for his wrongful death from a botched surgery -- and either his wife or one of his children must die to make up for it. Yorgos Lanthimos' psychological thriller pulls its material from the Greek tragedy Iphigenia at Aulis, drawing disturbing stages of injury, a deteriorating will to live, and a pitch black mood that permeates throughout. Rather than a gore fest or paranormal disturbance, The Killing of a Sacred Deer is an art-horror movie that's as disturbing as any slasher flick, but for its mastery over its unnerving mood more than anything else.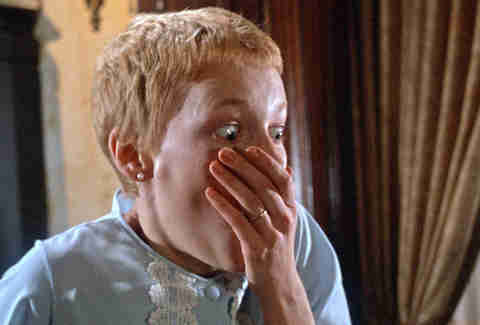 Rosemary's Baby (1968)
Roman Polanski's psychological horror film stars stars Mia Farrow and John Cassavetes as a young couple who land a steal of a New York City apartment only to find themselves the target of their neighbors' Satanic activity. Without gore or literal ghoulish activity, Polanski strikes up a sense of anxiety that crescendos until the movie's final minutes. Everyday household activities -- cleaning, cooking, a routine phone call -- become Biblical trials. Farrow, with wide-eyed resilience, makes for one hell of an anti-Hitchcock heroine. This one will get in your head and haunt you.
Southbound (2016)
Every year we see one or two horror "anthology" movies reinvigorate the medium just by existing. Slightly more impressive is a multi-story anthology that somehow manages to tie all the stories together at the end. There isn't a weak link in Southbound, which entwines five stories into a tangible desert highway purgatory. Those who hold a fondness for old EC horror comics (or the original Creepshow) would do well to track this one down.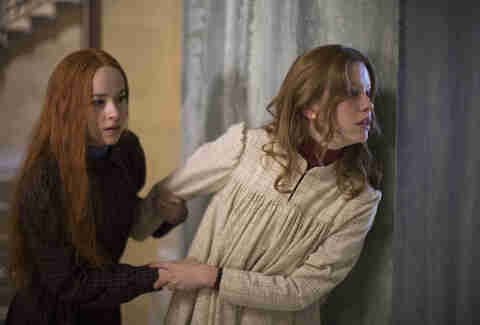 Suspiria (2019)
It takes a lot of bravery to remake what is arguably the finest horror film of Dario Argento's career -- and fans of the original film should be deeply grateful that a new rendition was handed to director Luca Guadagnino (Call Me By Your Name) who clearly knows and loves the original. What we have here is an epic horror film that follows the quiet but very ominous activities of an elite Berlin dance school faculty, and the unfortunate young women who begin to suspect the truth about the school. Even given the original movie's place in the horror hall of fame, there's something truly, wildly, indelibly ambitious about this beautifully scary film. And that score by Thom Yorke!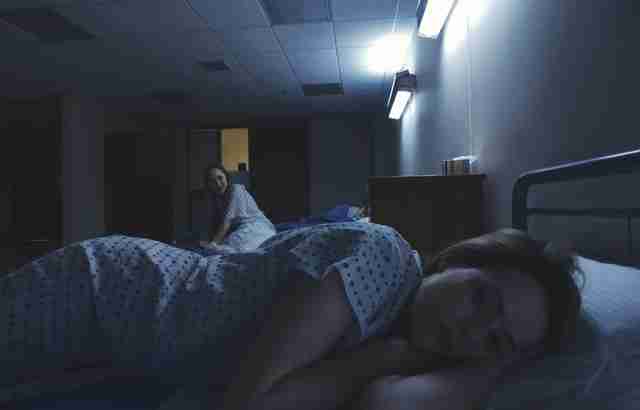 Unsane (2018)
The set-up of Unsane alone is interesting: The impressively eclectic Steven Soderbergh tackles full-bore horror with a movie shot entirely with an iPhone camera. But is it any good? Survey says: thankfully, yes. It's a noir-style paranoia thriller about a troubled woman (Claire Foy) who unwittingly signs herself up to be remanded to an asylum, and things get even twistier from there.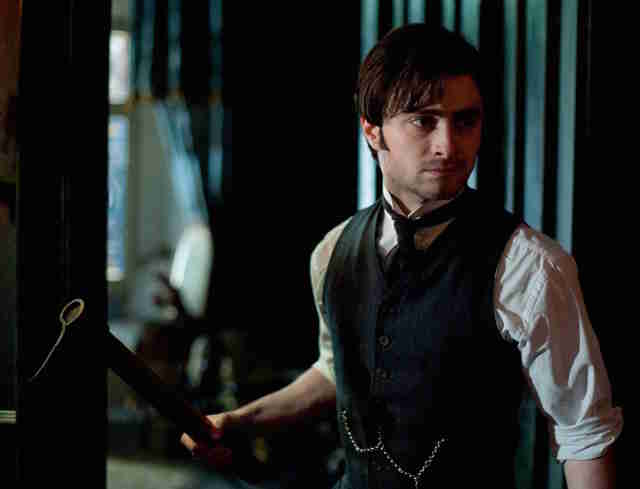 The Woman in Black (2012)
This Daniel Radcliffe-led ghost story marked the return of Hammer Film Productions, known in the '50s, '60s, and '70s as the paramount purveyor of gothic horror. The Woman in Black summons the company's spooky spirit for a tale of a dead mother who seeks fresh blood in place of her sacrificed son. It's more of a haunted-house-in-movie-form than anything terribly frightening, but Radcliffe's years in the Harry Potter trenches make him the perfect conduit for all the dank, British atmosphere and wail-worthy jump scares.