Can't get enough horror? Make sure to check out our list of The Best Horror Movies of 2018.
The greatest horror movies of all time get under your skin with original conceits. They sharpen your paranoia to burrow down into your brain. They grab hold of your heart with iconic imagery -- you'll never forget Freddy's claws, no matter how hard you try.
Most of the major streaming services take spooky, scary dramas quite seriously, including Amazon. So switch off the lights, grab a blanket, and hold your nearest loved one -- these stream-ready horror movies are here to fill your head with nightmares. Have fun!
Recommended Video
The International Trailer for 'The Last Jedi' May Have Revealed Something Huge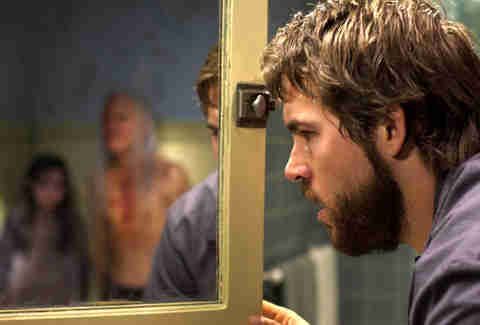 Amityville Horror (2005)
In 1974, Ronald DeFeo Jr. murdered six members of his family, claiming he heard voices in the family home that convinced him to do it. The following year, the Lutz family moved into that same home and started to experience what can only be explained as a haunting, which is where the nightmarish tale really begins. The film is inspired by unexplainable true incidents in that real, eerie Amityville home on Long Island, and is just one of the many installments of the film series; but this 2005 remake of the 1979 original is one of the scariest, as it focuses on the original paranormal events that continues to baffle audiences.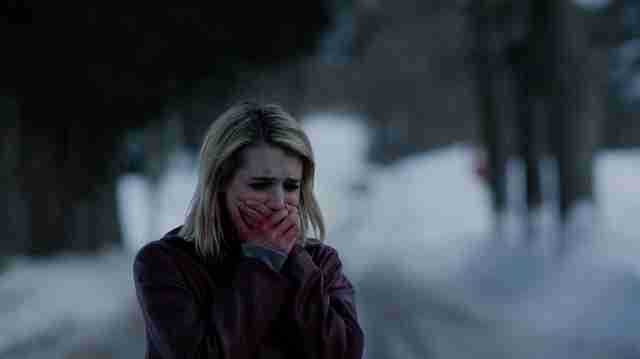 The Blackcoat's Daughter (2017)
Two young women are left behind at school during break... and all sorts of hell breaks loose. This cool, stylish thriller goes off in some strange directions (and even offers a seemingly unrelated subplot about a mysterious hitchhiker) but it all pays off in the end, thanks in large part to the three leads -- Emma Roberts, Lucy Boynton, and Kiernan Shipka -- and director Oz Perkins' artful approach to what could have been just another occult-based gore-fest.
The Blair Witch Project (1999)
The paranormal flick follows three student filmmakers who travel to an eerie forest in Maryland where they're determined to uncover the myth of the Blair Witch. It may be complete fiction, but it paved the way for modern horror, and if you allow yourself to believe in the "found footage" documentary style film, prepare to be terrified.  
 
Blair Witch (2016)
If you're a fan of the original in the Blair Witch franchise, good, because there's more! Death Note and The Guest director Adam Wingard took at stab at reinventing the 1999 classic by taking everything that worked in the first movie, giving it a modern technological overhaul (the hikers have drones now!) and injecting a serious dose of mythology into the snot-dribbling terror. Underrated when it first hit theaters (and bombed), the adrenaline-pumping horror movie will give you panic attacks as you try to understand its time travel logic.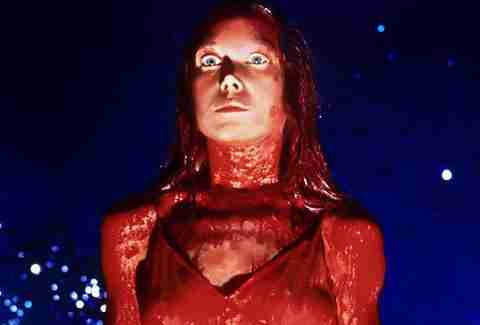 Carrie (1976)
Adolescence is horrifying. Having taught high school English and endured his own punishing awkward teen years, Stephen King channeled a lifetime of social anxiety, discomfort, and anger into his brisk, righteous first novel, which Brian De Palma then turned into a stylish bloodbath. Anchored by a vulnerable, complex performance from Sissy Spacek and a showy turn from Piper Laurie as Carrie's God-fearing mother, it's the rare horror film that works both as psychological portraiture and special-effects blowout. Skip the muddled 2013 remake and get your thrills straight from the source.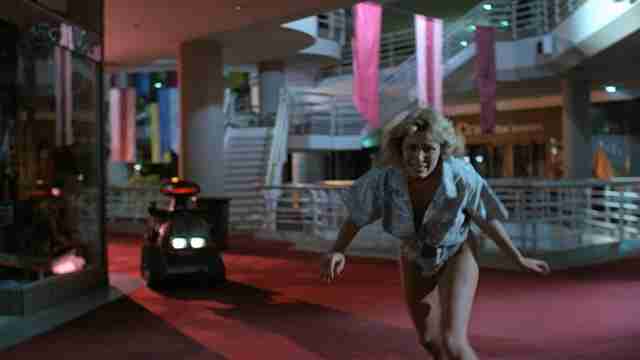 Chopping Mall (1986)
Horror legend Barbara Crampton headlines this hunk of '80s B-movie gold, in which a group of teenagers camp out in a mall overnight only to find themselves the targets of malicious, malfunctioning security robots. Warning: No one is actually getting "chopped" in the movie. Robots do impale, electrocute, and blow the heads off their victims, though, and it is wonderful.
Flatliners (1990)
Let's face it: The desire to cheat death is the purest expression of a fear of mortality. So even when the hip medical students (played by Kiefer Sutherland, Julia Roberts, Kevin Bacon, William Baldwin, and Oliver Platt) in Flatliners "crack" the key to defeating Death by experimenting with controlled near-death experiences, they've only delayed the inevitable (and made Death angry). And if movies have taught us anything, it's that you don't want to make Death angry.
The Girl With All the Gifts (2017)
If you're fed up with "young adult dystopia," and equally over the zombie movie, The Girl With All the Gifts is good news. The movie combines both genres into one tasty combo plate that's unexpected at every turn. It's about a group of survivors who accompany a young zombie/human hybrid into the wilderness after their facility is invaded. A weird one, but it's also really quite good.
The Innkeepers (2011)
A haunted house movie for millennial slackers, The Innkeepers stars Sara Paxton and Pat Healy as the employees of a creepy, old inn that's about to be shut down for good. Known for its supernatural occurrences, the duo try to prove the ghosts are real before the doors shut on their beloved workplace. They very much succeed.
It Comes at Night (2017)
In this a post-apocalyptic nightmare-and-a-half, the horrors of humanity, the strain of chaotic emotions pent up in the name of survival, bleed out through wary eyes and weathered hands. The setup is blockbuster-sized -- reverts mankind to the days of the American Frontier, every sole survivor fights to protect their families and themselves -- but the drama is mano-a-mano. Barricaded in a haunted-house-worthy cabin in the woods, Paul (Joel Edgerton) takes in Will (Christopher Abbott) and his family, knowing full well they could threaten his family's existence. All the while, Paul's son, Trevor, battles bloody visions of (or induced by?) the contagion. Trey Edward Shults directs the hell out of every slow-push frame of this psychological thriller, and the less we know, the more confusion feels like a noose around our necks, the scarier his observations become.
Jeepers Creepers (2001)
Remember this creepy-ass song? Victor Salva's equally creepy-ass brainchild, about a man-eating beast hell-bent on finishing its feeding ritual, is back to remind you of Halloweens past. It's a fun, early-2000s monster movie, starring Justin Long and Gina Philips, with what is now a pretty absurd antagonist -- imagine Crichton's version of the dilophosaurus had a baby with the Frankenstein creature. Weird, yes, but still great. What's more: Jeepers Creepers 2 is also available on Amazon Prime.
Let Me In (2010)
A slightly revised but solid version of its Swedish predecessor, Let the Right One In, this Twilight-esque teen vampire flick was Americanized and brought to the big screen in 2010. Kodi Smit-McPhee stars opposite a young Chloë Grace Moretz as Owen, an ostracized young boy who rapidly develops an unshakeable bond with Abby, a female vampire. If you're looking to tune into a horror film that's loaded with the typical amount of blood, violence, gore, and jump scares, perhaps Let Me In isn't the one for you -- the film has its scary moments, but most of the plot centers on the development of Abby and Owen's relationship.
The Monster (2016)
From The Strangers director Bryan Bertino comes this familial horror story about an alcoholic mother, her 10-year-old daughter, and the shadowy monster circling their broken-down car. Like The Babadook, The Monster uses horror tropes and imagery to metaphorically explore a trouble relationship, but doesn't skimp on the thrills either. Whatever lurks outside in the woods is hungry and ready to slaughter -- and every attack pressurizes an already fraught relationship.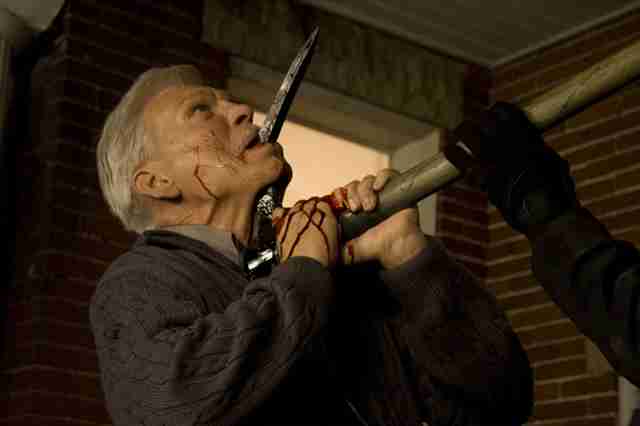 My Bloody Valentine (2009)
You can't watch this disgusting (in a good way) remake in its true form -- in-your-face 3-D insanity -- but anyone looking for a no-holds-barred demonstration of disembodied prosthetics and fake blood-gushing should take in this sadistic serial killer movie.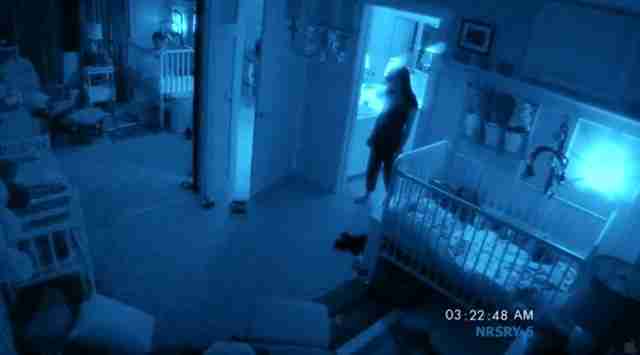 Paranormal Activity (2007)
This documentary-style film budgeted at a mere $15,000 made millions at the box office and went on to inspire a number of sequels, all because of how well its scrappiness lent to capturing what feels like a terrifying haunted reality. Centered on a young couple who is convinced an evil spirit is lurking in their home, the two attempt to capture its activity on camera, which, obviously, only makes their supernatural matters worse. It leans on found footage horror tropes made popular by The Blair Witch Project and as it tessellates between showing the viewer what's captured on their camcorders and the characters' perspectives, it's easy to get lost in this disorienting supernatural thriller. 
Pet Sematary (1989)
For a writer considered to be the king of horror, it's surprising how few of Stephen King's movie adaptations manage to deliver real scares. This tale of grief is one of the exceptions. Long touted as the only book of King's to actually scare the author himself, the novel's themes and terror carry over beautifully to the screen with harrowing scenes of loss and unsettling sequences of return: young Gage with the scalpel, hunched Zelda rushing towards the viewer... this is a terrifically disturbing movie. Some underwhelming acting from the leads holds it back from absolute greatness, but the mighty Fred Gwynne balances that particular ledger with arguably the best supporting turn in a King movie.
Southbound (2016)
Every year we see one or two horror "anthology" movies reinvigorate the medium just by existing. Slightly more impressive is a multi-story anthology that somehow manages to tie all the stories together at the end. There isn't a weak link in Southbound, which entwines five stories into a tangible desert highway purgatory. Those who hold a fondness for old EC horror comics (or the original Creepshow) would do well to track this one down.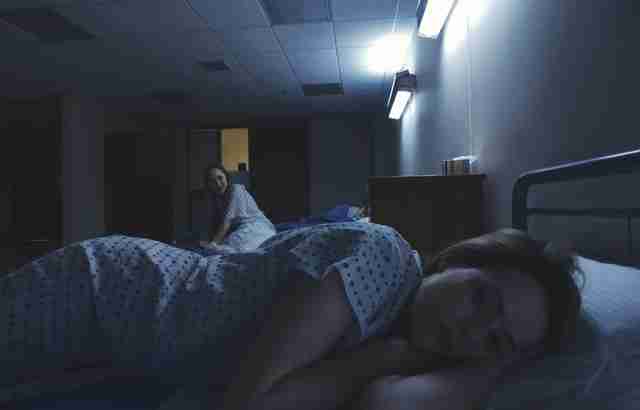 Unsane (2018)
The set-up of Unsane alone is interesting: The impressively eclectic Steven Soderbergh tackles full-bore horror with a movie shot entirely with an iPhone camera. But is it any good? Survey says: thankfully, yes. It's a noir-style paranoia thriller about a troubled woman (Claire Foy) who unwittingly signs herself up to be remanded to an asylum, and things get even twistier from there.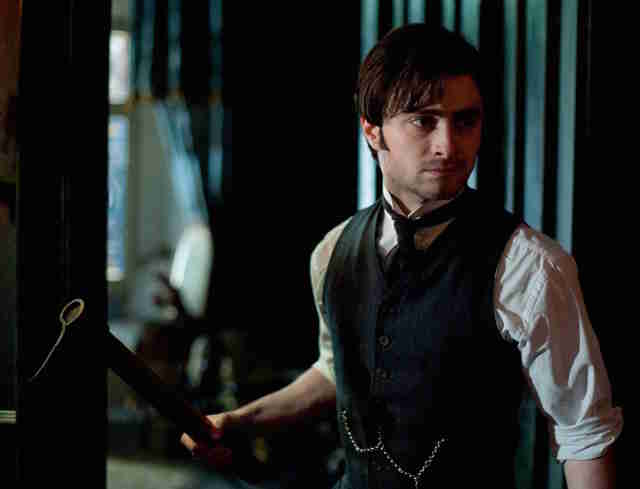 The Woman in Black (2012)
This Daniel Radcliffe-led ghost story marked the return of Hammer Film Productions, known in the '50s, '60s, and '70s as the paramount purveyor of gothic horror. The Woman in Black summons the company's spooky spirit for a tale of a dead mother who seeks fresh blood in place of her sacrificed son. It's more of a haunted-house-in-movie-form than anything terribly frightening, but Radcliffe's years in the Harry Potter trenches make him the perfect conduit for all the dank, British atmosphere and wail-worthy jump scares. 
Sign up here for our daily Thrillist email and subscribe here for our YouTube channel to get your fix of the best in food/drink/fun.