8 Horror Movies Critics Hated That Are Actually Amazing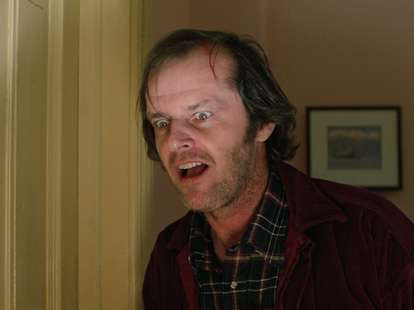 We all know the popular myth about how snooty, snobby, elitist film critics turn their noses up at anything spooky, scary, or (heaven forbid) slightly silly. I'm here to tell you that it's not the case. OK, not always the case.
It took decades of work from genre masters to build up horror's reputation as an art form. Still, a lot of horror movies are, well, bad. After a while, cheap, lazy, recycled scares start to grate on one's nerves. Can you totally blame a tireless critic for misunderstanding a miniature masterpiece as another shot of shlock? Here are eight examples of classic -- or perhaps cult-classic -- horror movies that weren't welcomed all that warmly upon their original theatrical release, but we're proud to recommend now.
Psycho (1960)
What the critics said: "A blot on an honorable career," Bosley Crowther, The New York Times; "Stomach-churning," no byline, TIME; "I couldn't give away the ending if I wanted to, for the simple reason that I grew so sick and tired of the whole beastly business that I didn't stop to see it," Caroline Lejeune, The Observer.
Why it's actually good: Not all critics were unkind to Psycho upon its premiere, but it certainly didn't get the rapturous accolades that Hitchcock had come to expect 40 years into his career. Times were changing, thrillers were getting a bit more brutal, and -- as is sometimes the case -- critics were slow to keep up. While the film's post-twist denouement does suck a little wind out of the finale's sails, it's hard to deny that the movie as a whole is a true-blue masterpiece of suspense, misdirection, and sly, sneaky horror.
Where to watch it: Rent on iTunes, Amazon, and YouTube
Friday the 13th (1980)
What the critics said: "Blatant exploitation of the lowest order," no byline, The Hollywood Reporter; "No apparent talent or intelligence to offset its technical inadequacies," no byline, Variety; "[Director Sean S. Cunningham is] one of the most despicable creatures ever to infest the movie business," Gene Siskel, Chicago Sun-Times.
Why it's actually good: Look, Friday the 13th is not a particularly well-made film. It's obvious, simplistic, and beholden to much better thrillers... and yet I still believe it got a pretty raw deal from the endlessly pearl-clutching film critics of the day. Yes, it's gory. Yes, it sometimes switches to the killer's POV. But whoever told these outraged writers that the film wants us to "relate" to the killer was feeding them a bill of goods. I've seen all of these movies and never once was I cheering for someone to get killed. Maybe that's just me. Awash in shock-value "Grand Guignol"-style kills that keep a viewer on their toes and boasting a lot more creepy woodland atmosphere than most of its detractors will admit to, Friday the 13th might not be a great movie, but it is a horror classic.
Where to watch it: Stream on Hulu, Amazon Prime, and EPIX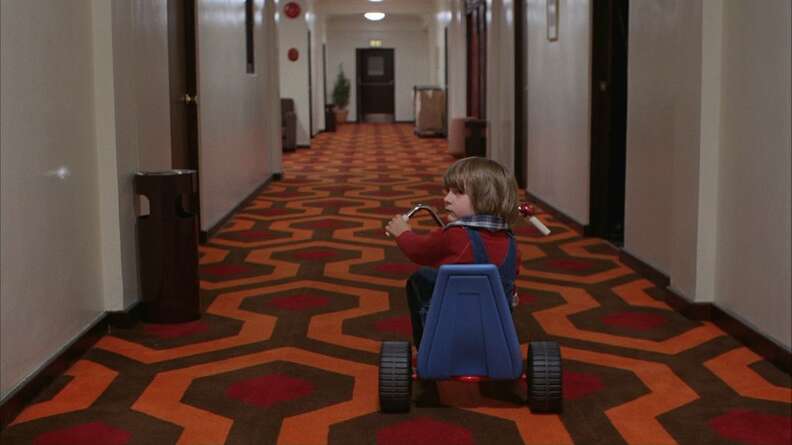 The Shining (1980)
What the critics said: "Interminable ... pointlessness ...Takes two and a half hours to go nowhere," Ernest Leogrande, New York Daily News; "The crazier Nicholson gets, the more idiotic he looks. Duvall transforms the warm sympathetic wife of the book into a simpering, semi-retarded hysteric," no byline, Variety; "The book is hot, and the movie is cold ... I had to keep my mouth shut at the time," Stephen King, Rolling Stone.
Why it's actually good: Stanley Kubrick's adaptation of The Shining became one of the most popular horror films of the past 40 years, and while it's true that the director took some offbeat liberties with King's source material, the end product is one creepy movie. Perhaps Nicholson's transformation is too quick, and maybe some of the book's more powerful themes were dropped in favor of a more visually unsettling horror story, but as someone who loves the novel and the film in equal measure, there's no reason horror fans shouldn't enjoy both.
Where to watch it: Stream on Netflix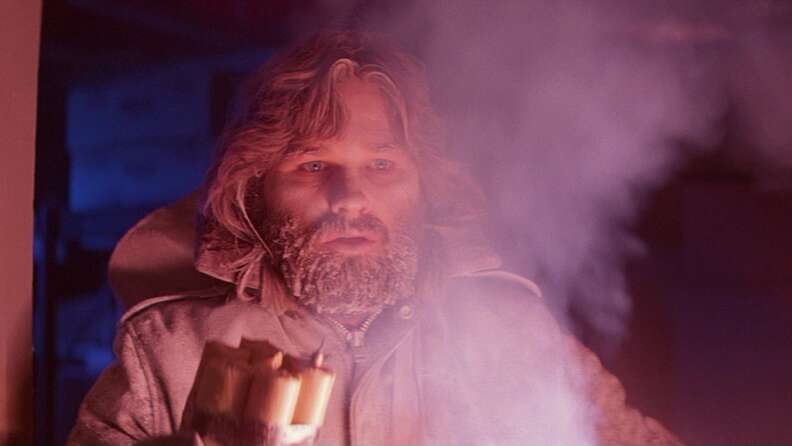 The Thing (1982)
What the critics said: "A foolish, depressing, overproduced movie … there may be a metaphor in all this, but I doubt it," Vincent Canby, The New York Times; "Just a geek show, a gross-out movie in which teenagers can dare one another to watch the screen," Roger Ebert, Chicago Sun-Times; "What the old picture delivered – and what [director John] Carpenter has missed – was a sense of intense dread," no byline, Variety.
Why it's actually good: If you dig around the internet you'll find a fistful of reviews that focus, quite negatively, on The Thing's immortally wild special effects by Rob Bottin. The simple truth is that some critics weren't prepared for the visceral, biologically unsettling horror dish that John Carpenter served up. This movie is not a mindless gorefest, but an artistic gorefest that's suspenseful, claustrophobic, and wonderfully scary.
Where to watch it: Rent on iTunes, Amazon, and YouTube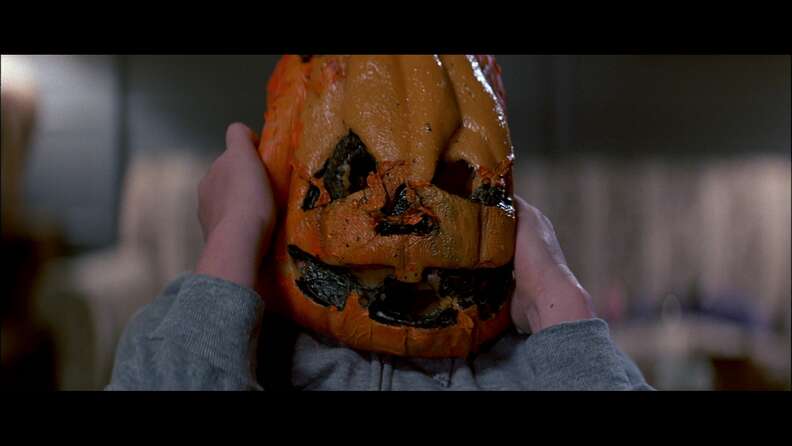 Halloween III: Season of the Witch (1982)
What the critics said: "A low-rent thriller from the first frame," Roger Ebert, Chicago Sun-Times; "A hopelessly jumbled mess," Michael Mayo, Cinefantastique; "There's not much to say about Halloween III that hasn't already been said about either of the other two Halloween pics or a slew of imitators," no byline, Variety.
Why it's actually good: This threequel is an insane, wacky, and sometimes nonsensical piece of October-flavored horror mayhem, but deserves a place alongside "nightmare logic" classics like Phantasm. Halloween III ditches Michael Myers for a story about androids, witchcraft, and mind control, and it's actually a pretty amusing satire of American consumerism. As its director Tommy Lee Wallace has stated more than once, if this nutty flick had been released as simply Season of the Witch, and not as part of the Halloween franchise, it would be remembered more fondly.
Where to watch it: Stream on STARZ; rent on iTunes, Amazon, and YouTube
Event Horizon (1997)
What the critics said: "It's all style, climax and special effects. The rules change with every scene,"Roger Ebert, Chicago Sun-Times; "The movie is [Laurence] Fishburne's bid to become a sci-fi action hero … this lemon of a movie is not about to catapult him into William Shatner's exalted shoes," Stephen Holden, New York Times; "The grown-up in me merely walked out wishing his ears would stop ringing," Stephen Hunter, Washington Post.
Why it's actually good: Maybe calling Event HorizonPaul W.S. Anderson's best film is faint praise, but given that the guy directs unapologetically goofy action/sci-fi/horror hybrids, you can at least expect something colorful each time out. Here we have a standard "ghost ship" story, only this time the long-missing vessel is actually a spaceship that may have journeyed beyond outer space into hell itself. Once Event Horizon gets down to the scary stuff, it's actually pretty damn impressive. You can't unsee some of the violent images Anderson whips up to torture his unassuming astronauts.
Where to watch it: Stream on Amazon Prime, Hulu, and EPIX
30 Days of Night (2007)
What the critics said: "Relentlessly one-note," Owen Gleiberman, Entertainment Weekly; "Lighter on horror than it is on inadvertent humor," Elizabeth Weitzman, New York Daily News; "About as scary as Count Chocula," Peter Keough, Boston Phoenix.
Why it's actually good: I like my vampires to be cold, cunning, ruthless, and nasty. None of this "tragic romantic figure" garbage that's infected our favorite bloodsuckers for the past 10 years. Arguably the best vampire movie of that breed since 1987's Near Dark, this ice-cold and brutally violent adaptation of Steve Niles' graphic novel offers some of the nastiest vampires in mainstream cinema history. Shocking, clever, exceedingly well-shot, 30 Days of Night will still find new fans in 20 years, despite feeling critics' fangs early on.
Where to watch it: Stream on STARZ; rent on iTunes, Amazon, and YouTube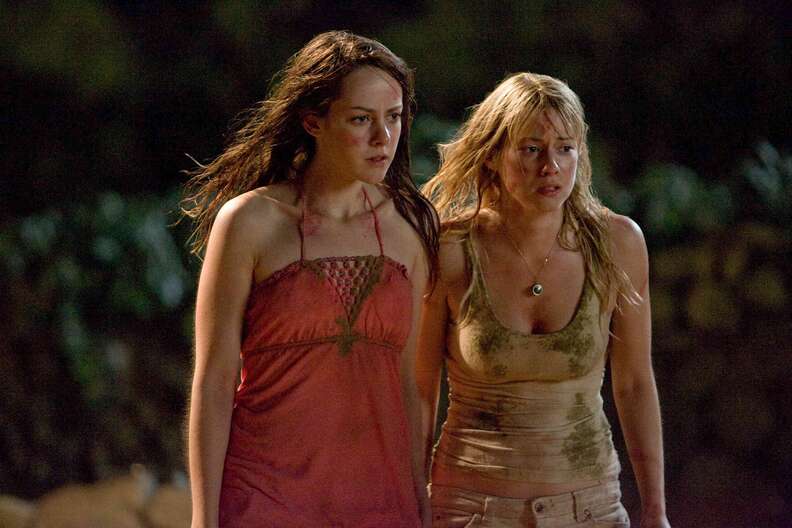 The Ruins (2008)
What the critics said: "Comes off essentially as routine, conceptually silly horror content," Dennis Harvey, Variety; "Lumpish, static, and obvious," Owen Gleiberman, Entertainment Weekly; "Back in the day, Richard Pryor might have mined a comedy routine from this movie," Matt Zoller Seitz, New York Times.
Why it's actually good: Yes, The Ruins, Scott B. Smith's adaptation of his own novel, is gory and simplistic, but that's part of the lost-in-the-jungle story's charms. Not only does the viewer wait (in painful suspense) for the next piece of graphic violence to hit the screen, but the setting also provides a powerfully and ironically effective sense of claustrophobia. Killer plants may be a bit too silly to work as a reliable horror villain (blame Little Shop of Horrors) but director Carter Smith pulls it off quite well in this icky, sticky, visually distressing piece of horror mayhem.
Where to watch it: Stream on Showtime; rent on iTunes, Amazon, and YouTube
Sign up here for our daily Thrillist email, and get your fix of the best in food/drink/fun.
Scott Weinberg is a film writer and critic who has written for outlets such as
Playboy
, FEARnet, and Nerdist. He tweets @scotteweinberg but ignores mean people.