Can't get enough horror? Make sure to check out our list of The Best Horror Movies of 2018.
The greatest horror movies of all time get under your skin with original conceits. They sharpen your paranoia to burrow down into your brain. They grab hold of your heart with iconic imagery -- you'll never forget Freddy's claws, no matter how hard you try.
Most of the major streaming services take spooky, scary dramas quite seriously, including Hulu. So switch off the lights, grab a blanket, and hold your nearest loved one -- these stream-ready horror movies are here to fill your head with nightmares. Have fun!
Recommended Video
This Restaurant Reinvented the McGriddle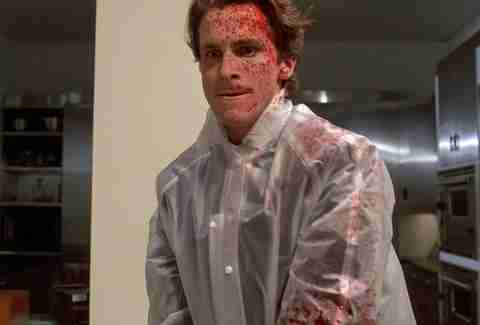 American Psycho (2000)
Bret Easton Ellis's frenzied finance bro Patrick Bateman became terrifyingly real in the hands of Christian Bale and director Mary Harron, who pushed the surreal and nightmarish satire of American Psycho to its highest highs. From pop-infused acts of murder to hyper-designed business cards, this is a pseudo slasher that reminds us to fear the 1%.
The Blair Witch Project (1999)
The paranormal flick follows three student filmmakers who travel to an eerie forest in Maryland where they're determined to uncover the myth of the Blair Witch. It may be complete fiction, but it paved the way for modern horror, and if you allow yourself to believe in the "found footage" documentary-style film, prepare to be terrified.  
Child's Play (1988)
Dolls can be insanely creepy, and infamously possessed doll Chucky is peak scary doll. Child's Play, the first film in the long-running Chucky franchise, tells the toy's origin story in which a widowed mother gifts her son a highly in-demand doll for his birthday; unbeknownst to her, it's inhabited by the soul of a serial killer. If you were creeped out by those porcelain figures that lined your grandmother's mantel, you're in for a scare -- this red-headed, freckled doll doesn't play around. 
Children of the Corn (1984)
This adaptation of Stephen King's horror short story is campy and light on production value, but hell, those kids. From the opening massacre at a local diner to the several deaths at the hands of "He Who Walks Behind the Rows," this rural shlock pairs perfectly with a bucket of your own (popped) corn.
The Fly (1986)
From the beginning of his career, director David Cronenberg luxuriated in empathy for his mind's most bizarre creations, whether the "children" of The Brood or the telepathic not-quite-X-Men of Scanners. Still, he's rarely forged a connection as deep as the one built between audiences and Jeff Goldblum's inventor Seth Brundle, whose impatient rush to test teleportation technology gives him an unexpected injection of house fly DNA. The guy's transformation into BrundleFly is every bit as freaky and weird as you'd expect from peak Cronenberg in one of the best sci-fi movies ever. Yet the film's triumph is making us feel the pain of Seth's transformation, rather than turning him into a monster we'd love to swat.
The Haunting in Connecticut (2009)
Scary movies based on true stories tend to shake audiences a bit more than when they're accepted as fiction. The Haunting in Connecticut is one of those tales, allegedly inspired by a family who experienced similar events as depicted in the film and documented in the book In a Dark Place: The Story of a True Haunting. In the loose on-screen adaptation, a family moves into a house that happens to be a former mortuary (which is just never a good idea in a horror film, or IRL) and there, while dealing with their son's battle with cancer, they must also face something supernatural that lurks in the walls.
Hellraiser (1987)
Best remembered for the creepy cenobites -- and all the absurd sequels they inspired -- the original film in Clive Barker's long-running series is more psycho-sexual nail-biter than creature feature. Expertly directed by Barker himself, the movie has more than scares on its mind. It may have birthed Doug Bradley's iconic Pinhead character, but it's best moments plumb the depths of a broken marriage with all the verve of a great erotic thriller.
The Hills Have Eyes (1977)
The Hills Have Eyes is one of Wes Craven's most offbeat entries, but it's a cult classic for a reason. On a drive through the Northwest, a family encounters a group of torture-hungry cannibals along the windy, mountainous roads. It's definitely not your average road trip flick, but one with an especially disturbing it could happen to you quality, and has an especially creepy cast of characters to make the horrors one family encounters especially frightening.
The Host (2006)
This monster movie from Bong Joon-ho, the gifted director behind Snowpiercer, was a huge hit in South Korea, and it's easy to see why: Thrilling action scenes, incredible effects, and slapstick humor make it the perfect antidote to Hollywood's self-serious blockbusters. Switching tones, moods, and even genres between scenes, it's a movie that defies easy categorization, and flits adeptly between the sentimental, the political, and the horrific. You'll never believe that a movie about a mutated killer fish can make you feel so many complicated emotions.
Insomnia (2002)
With Insomnia, a remake of the popular Norwegian hit of the same name, Christopher Nolan proved to Hollywood that his previous successes weren't flukes. The director's third feature made particularly good use of Al Pacino, Robin Williams, Hilary Swank, and the striking Alaskan terrain. Pacino starred as a world-weary detective sent to assist local cop Hilary Swank in a serial killer hunt, Williams as the killer, and the small town of Nightmute, Alaska, as a low-key supporting player, an almost otherworldly setting whose perpetual daylight becomes as antagonistic as the movie's villain.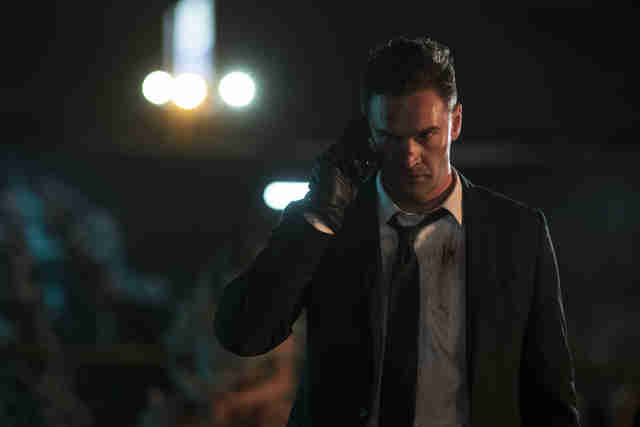 Into the Dark: The Body (2018)
The idea for a monthly horror anthology based on different holidays might sound... well, kind of stupid. But Hulu and its production partner Blumhouse (responsible for movies like Get Out and Insidious) have made a gimmick into a campy funhouse of horrors. The first in the series is set on -- when else? -- Halloween where a group of people going out mistake a hitman and his Saran-wrapped victim for a highly realistic costume and drag him to a warehouse party where things get out of hand when the partygoers realize that, holy shit, that was a real body all along. The Body fits perfectly into your favorite goofy-good horror movie repertoire.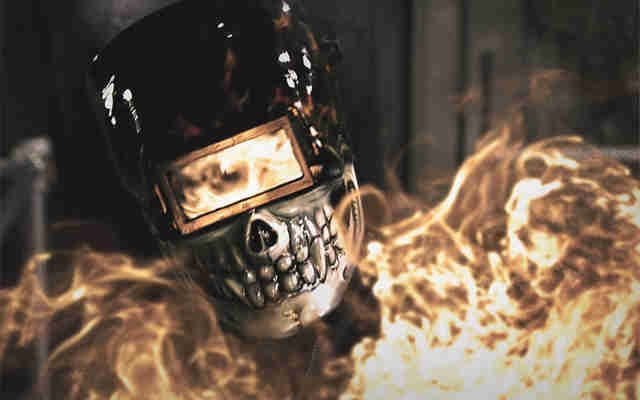 John Dies at the End (2013)
John Dies at the End is a lot of things -- there's satirical comic elements, a bit of sci-fi, and lots of gory horror that makes this indie flick a bona fide cult favorite. The premise largely follows a new popular drug called Soy Sauce that trades in hallucinogenic experiences for interdimensional travel, but alters its users forever once they come down from their high. Meanwhile, the world is undergoing an alien invasion and two drug-abusing, self-proclaimed heroes played by Chase Williamson and Rob Mayes feel it's their duty to save the universe. A lot may be happening, but stay tuned for gross, unadulterated scares and a wild, unique plot horror hadn't seen before this movie based off the equally absurd comic.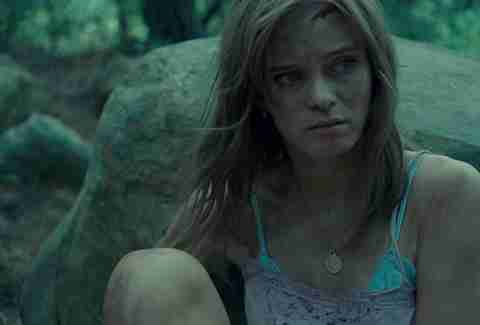 The Last House on the Left (2009)
When Wes Craven launched production studio Midnight Pictures in the mid-2000s, the director wanted to see what a remake of his 1972 revenge film The Last House on the Left would look like if it were adapted with a big budget. What came was another brutal torture story about a family's ability to turn to even the darkest of behaviors in order to protect their own. Set in the classically unsettling scene of a wooded cabin vacation town, a teenage girl is assaulted. When her assailants attempt to seek refuge from a storm at a lake house -- unknowingly, the home of the parents of the young woman they attacked -- they find themselves caught up in their own web of violence.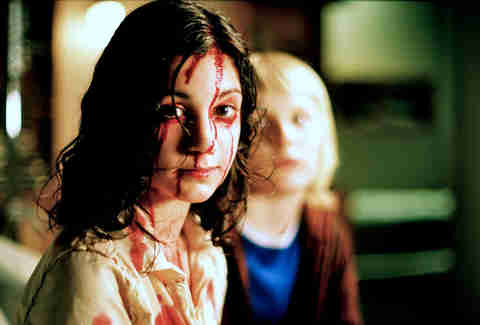 Let the Right One In (2008)
The timing was perfect for this grimly brilliant Swedish import: vampires were getting more than a little anemic (sorry) and long in the tooth (sorry again), but this fascinating adaptation of John Lindqvist's celebrated novel popped up and reminded us that vampire movies could still draw blood (very, very sorry). It's a simple story of a bullied young boy and an old vampire trapped in a teenager's body -- but it manages to branch off in a variety of unexpected directions. And hey, the American remake (Let Me In) is pretty solid in its own right.
Marrowbone (2017)
This Spanish film seamlessly spans a number of genres -- one moment you'll feel as if you're watching a haunting, and then next you'll be convinced it's a psychological thriller. Telling the story of a family of four siblings (including new genre stars Mia Goth and Charlie Heaton of Stranger Things) who live at the classically mysterious, decrepit home at the end of the lane, the plot unfolds as you learn they may be running from someone, or perhaps something in their own home. At its climax, you're in for a twist, though throughout the film, you'll be feeling chills deep in your bones from Marrowbone's eerily beautiful aesthetics. 
Paranormal Activity (2007)
This documentary-style film budgeted at a mere $15,000 made millions at the box office and went on to inspire a number of sequels, all because of how well its scrappiness lent to capturing what feels like a terrifying haunted reality. Centered on a young couple who is convinced an evil spirit is lurking in their home, the two attempt to capture its activity on camera, which, obviously, only makes their supernatural matters worse. It leans on found footage horror tropes made popular by The Blair Witch Project and as it tessellates between showing the viewer what's captured on their camcorders and the characters' perspectives, it's easy to get lost in this disorienting supernatural thriller.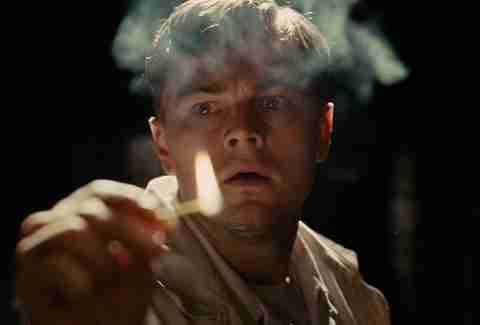 Shutter Island (2010)
In his haunted adaptation of Dennis Lehane's pulpy gothic novel, director Martin Scorsese uses visceral horror imagery to convey despair. Leonardo DiCaprio's terrified mug is the film's spookiest special effect. With every grimace, furrowed brow, and anguished sob, he brings you into the tortured psyche of Edward Daniels, a man who cannot escape his past no matter how hard he tries. It's a carefully modulated performance that helps sell the film's occasionally wonky twists. While Shutter Island is more of a psychological thriller than a horrifying spook, DiCaprio will have you feeling as if you're thrown right into Daniels' mind -- which is just as scary. More than anything, it makes you wish DiCaprio will return to the horror genre in the future.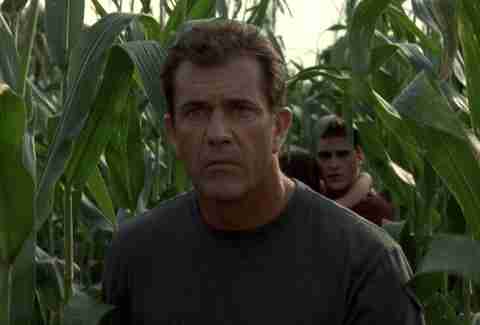 Signs (2002)
Unless farmers are doing a long con on the rest of us, crop circles are a piece of folklore that have yet to be explained -- so for now, alien activity seems plausible. M. Night Shyamalan's Signs puts crop circles and the feeling of dread over their baffling existence on the big screen as former Episcopalian priest (Mel Gibson) and his family discovers extra-terrestrials are likely invading their rural home. It's a slow-burn sci-fi thriller, but if you've never considered how you might react if a 7-foot gray alien from outer space invaded your home, Shyamalan's the director to take your mind to this daunting place.
We Need to Talk About Kevin (2011)
Horror at its most primal. Director Lynne Ramsay teams up with the incredible Tilda Swinton for a stylized, psychologically rich portrait of a mother sent into crisis after her son commits an unforgivable crime. Featuring winning turns from John C. Reilly and Ezra Miller, the movie explores visceral, ugly truths without blinking. It's the type of movie that will get you talking -- unless you're left in stunned silence. 
V/H/S (2012)
An anonymous benefactor tasks a gang with breaking into a house and stealing a VHS tape. They find several, which become the found-footage shorts that comprise this freaky anthology. There's an out-of-this-world sexcapade, a road trip gone awry, a killer glitch, a messed-up video-chatting boyfriend, and a haunted house. V/H/S might sound gimmicky, but we guarantee at least one of its vignettes will make you cower and cry. The collection's strengths are its overarching vision and self-awareness, as well as its diversity of scares.
Sign up here for our daily Thrillist email and subscribe here for our YouTube channel to get your fix of the best in food/drink/fun.