Recommended Video
Ghost Kitchen: Restaurant Gets Help From Community During Coronavirus Pandemic
I've always been obsessed with where movie characters live, work, and get trapped by evil Puzzle Makers. Interior spaces, from the hobbit holes of Peter Jackson's Lord of the Rings series to the beautiful but crumbling Allderdale Hall of Guillermo del Toro's Crimson Peak, whisper things about the protagonists and proceedings even if you're not really paying attention to what's in the background. The facades, the decor, and the scale all provide crucial atmosphere and cues to understanding who you're watching onscreen. Some of these spaces you'd love to hang out in, like the Common Rooms in the Harry Potter series, and others you wouldn't, like the rickety haunted house in It. But even ageless interdimensional evil needs a place to call home, as do film students trapped in loveless relationships, and Swedish death cults, and 1960s movie stars. This year's movies have featured quite a few memorable and enviable settings, so please join me as I pay tribute to the best of them.
The best house in Jordan Peele's latest horror film is the one we barely spend any time in -- but the time we do spend in it is chock full of blood and guts. While Adelaide (Lupita Nyong'o) and her family stay in a pretty normal beach house during their trip to Santa Cruz, Kitty (Elisabeth Moss), Tyler (Tim Heidecker) and their two daughters hole up in a stark white beach McMansion nearby. In contrast to the heroes' home, the wealthy white family's house is outfitted with tons of sparkly glass just begging for blood spatters, a second floor balcony, modern art that eschews any notion of taste rather than evoking mere tastelessness, and an Alexa-like artificially intelligent home system that bumps the Beach Boys and, memorably, N.W.A. as soon as one of the hapless residents begs it to "call the police."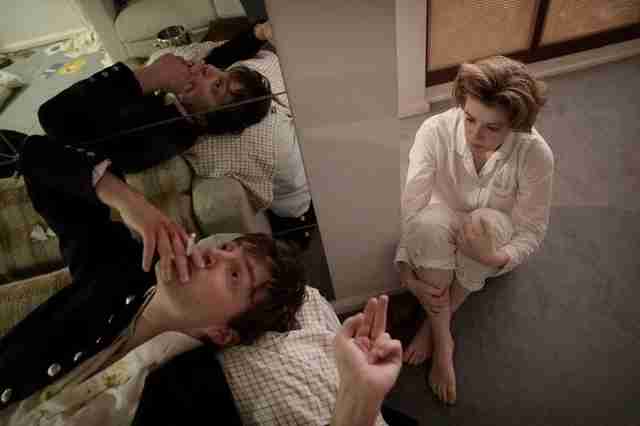 You might not guess just by watching it that the entire set of the apartment in Joanna Hogg's mesmerizing semi-autobiographical The Souvenir is artificial. Hogg considered filming the movie in the apartment she lived in in the 1980s, but when that turned out not to be possible, the solution ended up smack-dab in the middle of an airplane hangar. Hogg and her team built every room of the apartment shared by Honor Swinton Byrne and Tom Burke in a giant Royal Air Force hangar space using photographs and Hogg's own memory to recreate the place she lived in 30 years ago.
As soon as the doomed tourists in Midsommar enter their sleeping quarters, their senses and ours are assaulted by a novel-length story plastered onto the walls: not in words, but in images, each a reference to one of the rituals of the cultish Swedes, some foretelling horrors that'll soon be visited upon Dani and her friends. The sleeping house is huge but immediately claustrophobic, their beds tiny and their nights marked by a baby's constant squalling into the wee hours of the morning, not to mention how it all must smell after about a week. Blackout curtains and a huge door block out the rays from the sun, which, in the height of the Scandinavian summer, rarely actually sets, leaving a dawn-like glow across the sky until it comes back up again in a few short hours. 
Much like The Souvenir's, the sets for Crawl, a movie which takes place entirely inside and underneath a swiftly flooding two-story house, were built from scratch on a soundstage -- except, unlike The Souvenir, Crawl's sets were built to be flooded. The film takes place during a massive Florida hurricane that turns a suburban street into an underwater obstacle course, complete with a few enormous alligators. Haley (Kaya Scodelario) and her father Dave (Barry Pepper) must drag themselves from out of the crawlspace and into their house, and then to the second floor of the house and onto the roof after the first one suddenly floods with gallons of water like someone just took their finger out of the dam. The set designers studied natural disasters and flooding in particular to find all the ways in which a wave of water could shift, crack, or wash away an entire building.
The house in Escape Room isn't exactly a house -- it's more like a giant office building with infinite floors, or a warehouse of terror with no bottom. The movie's conceit: a group of people are tricked into attending a state-of-the-art escape room, only to find that they're trapped inside and they must either win or die. The building that they're in shunts them through a series of challenges, including a waiting room that threatens to roast them alive, a cabin in a snowy woodland that nearly freezes them to death, and the best one, an upside-down pool hall whose ceiling tiles steadily break off and tumble down into an endless abyss. Every locale presents a puzzle that the characters have to solve before time runs out, and each one is constructed with a lot of imagination and a meticulous, sadistic attention to detail. In the pool hall, they have to rearrange a set of records on the wall and figure out a code to a safe to find a missing doorknob shaped like an 8 ball.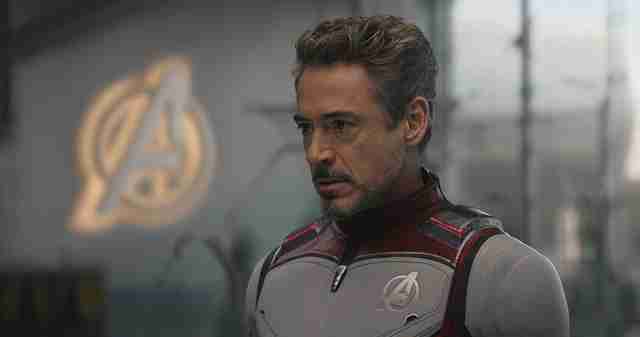 As soon as you see Tony Stark's idyllic lake house at the beginning of Avengers: Endgame, the haven to which he, Pepper Potts (Gwyneth Paltrow) and their daughter escaped after Thanos' snap thinned out the human race by a few billion, part of your mind knows that this is the kind of thing characters like Tony never have for long. Like John Wick, Stark tries to retire in pretty much every Avengers movie after the very first one, and also like John Wick, something inevitably pulls him back in again. This time, it's the siren song of the Quantum Realm and the possibility that time travel could actually be real, a problem Tony solves like a simple math equation in a textbook in the middle of the night, surrounded by the smells of fresh-cut teak and noble sacrifice.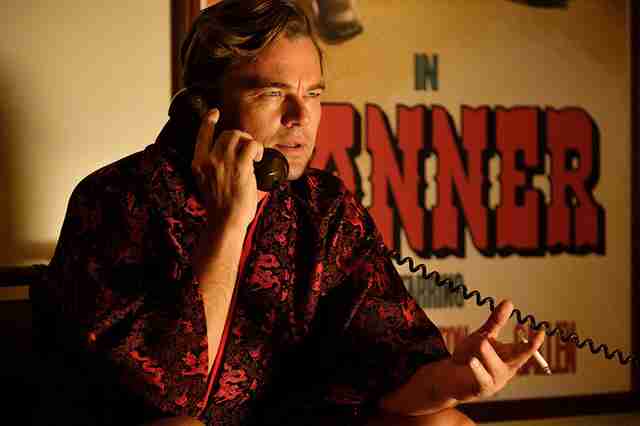 The enviably spacious Hollywood bungalow owned by Rick Dalton (Leonardo DiCaprio) is important for two reasons: It's conveniently situated right next door to Roman Polanski's house on Cielo Drive, and it's become, through the years, a kind of shrine to Rick himself -- and, subtextually, to Tarantino's vision of the golden age of moviemaking. The cowboy-influenced color palette consists of muted browns and mustards, posters for Rick's movies and TV shows like his (fake) hit series Bounty Law and (fake) western movie Comanche Uprising line the walls (and his driveway), and he even keeps a few props, like a saddle from one of his movies and a certain flamethrower, conveniently stowed away in his poolhouse. It's fitting, then, that such an homage to what directors like Tarantino consider the last great era of filmmaking ends up being the stage for the climactic scene in which Rick and his buddy Cliff Booth (Brad Pitt) save it.
Almost all of Ready or Not takes place inside the anachronistically aristocratic Le Domas family's giant mansion, which naturally has all the kinds of things you could imagine in a house owned by a board game empire: beautifully manicured gardens, secret doorways, hidden passages, walls that flip out to reveal other walls behind them decorated with an arsenal of antique weapons. When the deadly game of hide and seek starts, our hero Grace (Samara Weaving) hides inside a cleverly concealed dumbwaiter, and when she's flushed out by a few members of the family she's just married into, she leads them all on a not-so-merry chase through about a gajillion different rooms, each more opulent than the last, while she's hunted down with rifles and pistols and crossbows. Rich people... they're kinda messed up.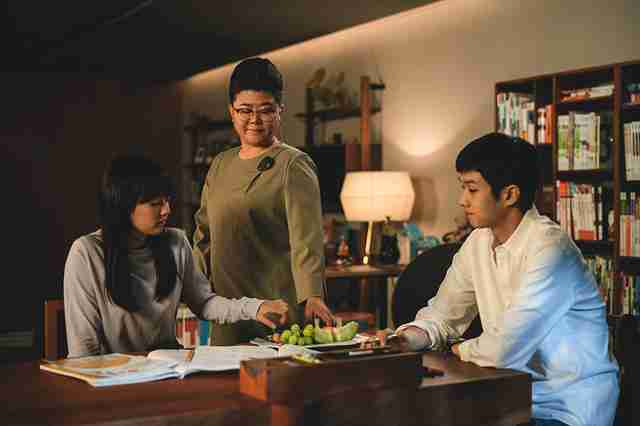 Not to be outdone, Bong Joon Ho and his crew of architects and set designers actually built all of the sets in his new home invasion thriller Parasite -- not just one house, but several. The standout, though, is the Park mansion: a palatial estate on the rich end of town whose irresistible siren song of wealth and, therefore, happiness calls the poor Kim family out of their dreary sub-basement. The Parks' family home is enormous and modern, with soft woods and inoffensive gray and beige walls. Bong explained that the home had to be built to fit his intricate script: "For example, a character had to be able to crawl from the living room to reach the garage, and if someone is talking at the kitchen dining table someone had to be able to eavesdrop behind on the stairs. So, I already had very specific requirements in terms of the space and how these characters would move about in the house."
Sign up here for our daily Thrillist email and subscribe here for our YouTube channel to get your fix of the best in food/drink/fun.