Netflix may have been first to the streaming game, but it's far from the only player. Hulu, for example, has steadily improved the quality and diversity of its on-demand streaming offerings, to the point where now you can find titles that are just as good (if not better) than what's on Netflix. Here, to make our case, are the best movies currently on Hulu:
Recommended Video
What to Watch Before and After the Super Bowl
13 Assassins (2010)
Takashi Miike's remake of Eiichi Kudo's 1963 film of the same name stays faithful to the timeless story: A veteran samurai, Shinzaemon (Kōji Yakusho), is secretly hired to assassinate the Shogun's lunatic half-brother Lord Naritsugu (Goro Inagaki) before he can attain a higher office. In classic commando-mission fashion, Shinzaemon and his recruited team plan their strategy, build their tools, train, and execute. There is much waiting and bonding before all this preparation amounts to trapping Naritsugu and his army in a wooden battleground, perfect for reaching higher ground and picking them off with spears, arrows, bombs, and boobie traps. Luckily, Miike's payoff is sensational, longer and bloodier than in the original, but still crowd-pleasing entertainment -- not the transgressive hot-rodding he made a name for himself with in movies like Ichi the Killer. His sick imagination is reserved for making us loathe Naritsugu, a villain so evil that bow-hunting small children is one of his least sadistic activities. Shinzaemon and the samurai end him in a most satisfying fashion.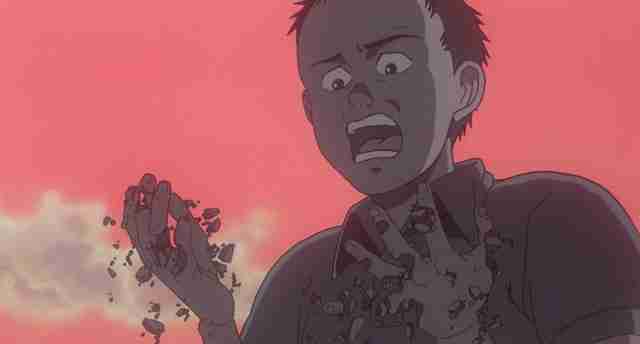 Akira (1988)
Akira, inadequately described as a sci-fi gang movie, is largely responsible for the boom of anime aimed towards adult, Western audiences (and also happened to eerily predict Tokyo's 2020 Olympics). Set in a post-apocalyptic, crime-addled Neo-Tokyo in 2019, Shōtarō Kaneda and his biker gang become entangled in a deep-state conspiracy and an outside resistance movement when one of the gang's members develops uncontrollable psychic powers after a horrible bike crash. What follows -- R-rated violence, trippy hallucinations, and interdimensional passage, with humor peppered in -- is a heady whirlwind that drops you off miles from where you started. Bonus points for the soundtrack, rich in percussion and chanted vocal rhythms, which is among the most distinctive in science-fiction film.
Arrival (2016)
Based on a novella by acclaimed science-fiction writer Ted Chiang, Arrival abandons space operatics and alien super-weapons to tell a first-contact story about the virtues of communication. When a squadron of spacecrafts touches down in remote areas of the globe, the Army enlists a linguist (Adams) to "speak" to the extraterrestrial squids inside. Through code-breaking and conversation, our human heroes learn a little about this highly intelligent species and even more about their emotional capacity. Methodical and chilly, almost to a fault, Arrival delivers the biggest twists of the year. Like, maybe we Earthlings could learn to get along.
Barbershop: The Next Cut (2016)
More than a decade after the last Barbershop, the gang's debates on relationships, gender, family, and age gaps are even wilder, thanks to Ice Cube's bro-heavy barbershop sharing floor space with Regina Hall and Nicki Minaj's salon. And in the hands of Black-ish creator Kenya Barris and Tracy Oliver (Survivor's Remorse), they're crucial. The barbershop, always a safe haven, is embroiled in gang violence and city bureaucracy. Cube's Calvin, his staff, and his patrons find their usual fire silenced by tragedy. Names like Freddie Gray, Michael Brown, and Trayvon Martin are on the tips of these characters' tongues. The movie has the dramatic prowess to make it work, swinging from hard laughs -- Common, New Girl's Lamorne Morris, and the fiery Minaj steal the show -- to potent drama.
Carrie (1976)
Adolescence is horrifying. Having taught high school English and endured his own punishing awkward teen years, Stephen King channeled a lifetime of social anxiety, discomfort, and anger into his brisk, righteous first novel, which Brian De Palma then turned into a stylish bloodbath. Anchored by a vulnerable, complex performance from Sissy Spacek and a showy turn from Piper Laurie as Carrie's God-fearing mother, it's the rare horror film that works both as psychological portraiture and special-effects blowout. Skip the muddled 2013 remake and get your thrills straight from the source.
Columbus (2017)
Set against the real-life architectural wonders of Columbus, Indiana, this blissful drama pairs Casey (Haley Lu Richardson), a fresh-out-of-high-school librarian who studies town history by day and cares for her ex-meth-addict mother by night, and Jin (John Cho), a Korean book translator who returns to the Midwest when his father, a prominent designer, takes ill. Together they wander the modernist menagerie of Columbus, tour guide trivia making way for intimate conversation, and eventually, arguments that challenge their worst habits. Director Kogonada, a video essayist with Reddit cred, frames everything from towering glass office buildings to the long hallways of Casey's house with Zen-like composition, giving Columbus a beauty that strengthens the foundation of its two transcendent lead performances.
Crank 2: High Voltage (2009)
Building on the over-the-top sensibility they explored in 2006's Crank, writer and director team Neveldine/Taylor unsurprisingly take the "more is better" approach to this action movie sequel starring Jason Statham. Unlike the Transporter movies, which try to make the bald-headed Englishman look as cool as possible, the Crank films are all about putting his hapless character Chev Chelios in humiliating positions: the guy gets beat up worse than Wile E. Coyote. In this one, his heart has been replaced with a battery and he needs to keep it charged -- or die trying. It takes the "Speed but with a human" idea of the first Crank to dizzying, hilarious heights.
Election (1999)
You never really need a reason to watch director Alexander Payne's brutally funny, uncompromising high school political satire. Working from Tom Perrotta's acerbic novel, Payne and his frequent co-writer Jim Taylor craft the perfect showdown between Reese Witherspoon's overachieving Tracy Flick and Matthew Broderick's string-pulling teacher. As the seemingly low-stakes student council race gets closer and closer, everyone involved is forced to ask those always-pertinent moral questions: how far will I go to win, and what's the point of winning if you lose your sense of self? This should be required viewing on campaign buses across America.
Everybody Wants Some!! (2016)
What Dazed and Confused did for the hazy, hedonistic high school years, Everybody Wants Some!! does for the horn-dog college experience, a moment when lives reboot and anything is possible. On the first weekend before school, incoming freshman Jake (Blake Jenner) joins his new baseball team brethren to party like he's never partied before, rolling through disco joints, punk clubs, house parties blasting Van Halen, and every vice under the sun. Luckily, the perfect cast keeps Everybody Wants Some!! light on its feet. 
Fences (2016)
This adaptation of August Wilson's Pulitzer Prize-winning play is a national service. Most of us didn't catch the playwright's sixth "Pittsburgh Cycle" installment when it debuted on Broadway in 1987, nor did we see Denzel Washington and Viola Davis in the acclaimed revival in 2010. Thanks to a commitment by Washington to film Wilson's body of work, the world can now witness this tightly wound examination of African-American life, adapted for film by Wilson himself. (He completed the screenplay before his death in 2005.)
The Fly (1986)
From the beginning of his career, director David Cronenberg luxuriated in empathy for his mind's most bizarre creations, whether the "children" of The Brood or the telepathic not-quite-X-Men of Scanners. Still, he's rarely forged a connection as deep as the one built between audiences and Jeff Goldblum's inventor Seth Brundle, whose impatient rush to test teleportation technology gives him an unexpected injection of house fly DNA. The guy's transformation into BrundleFly is every bit as freaky and weird as you'd expect from peak Cronenberg, but the film's triumph is making us feel the pain of Seth's transformation, rather than turning him into a monster we'd love to swat.
Ghost in the Shell (1995)
The concept of humanity is stripped down to its consciousness in the original Ghost in the Shell anime, and even that can easily be unmoored. Major Kusanagi, a government operative who exists as a human "ghost" inside a cybernetic shell, performs political assassinations and tracks a high-level hacker who controls a string of ghost-hacked victims, but that's just the surface. Ghost in the Shell is surprisingly contemplative, where personal identity and technological augmentation flower between the idiosyncratic action, with an ending that's just as gutting (or even more so) as any live-action downer.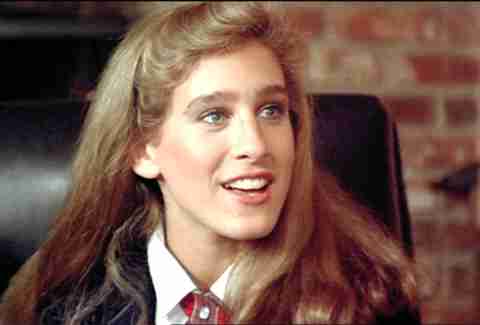 Girls Just Want to Have Fun (1985)
Long before we knew her as Carrie Bradshaw, a young Sarah Jessica Parker played a sheepish high school gymnast named Janey in this film that pretty much set the tone for many popular dance flicks that have followed it. The film centers on sheltered teenagers Janey and Lynne (Helen Hunt), who make it their mission to audition for a chance to appear on the fictional DanceTV against Janey's conservative father's wishes.
Heathers (1988)
If it weren't for Heathers, the darkest of pitch-black teen comedies, there'd be no Mean Girls. A young Winona Ryder stars as Veronica, the precocious high-schooler tasked with taking down a clique comprised of Heathers Duke, McNamara, and Chandler from the inside. Veronica gets help, though -- from a smoldering Christian Slater as ultimate bad boy J.D. What follows is acerbic and absurd, and left an undeniable mark on the teen pop culture that followed.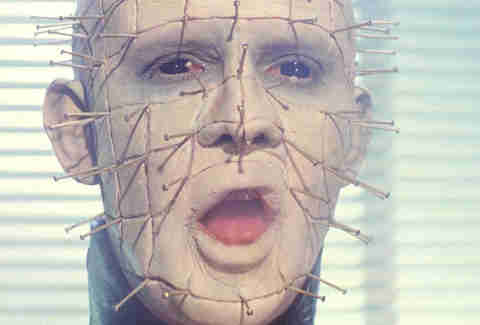 Hellraiser (1987)
Best remembered for the creepy cenobites -- and all the absurd sequels they inspired -- the original film in Clive Barker's long-running series is more psycho-sexual nail-biter than creature feature. Expertly directed by Barker himself, the movie has more than scares on its mind. It may have birthed Doug Bradley's iconic Pinhead character, but it's best moments plumb the depths of a broken marriage with all the verve of a great erotic thriller.
Hunt for the Wilderpeople (2016)
This New Zealand backwoods adventure roughs up every single coming-of-age cliché. Julian Dennison's Ricky is an absent-minded, hip-hop-obsessed, rebellious orphan. His grizzled foster father would like nothing more than to ship the little [expletive] back to government care. When the two find themselves stranded in the woods, mistaken for on-the-lam criminals, they... decide to own it. Wilderpeople is a generous genre blend, with Taika Waititi, director of the wacky, vampiric mockumentary What We Do in the Shadows, finding cheeky jokes in the duo's perilous journey. Backed by a synthy, horror movie-like score and lush backdrops, Wilderpeople is one of 2016's most transportive comedies.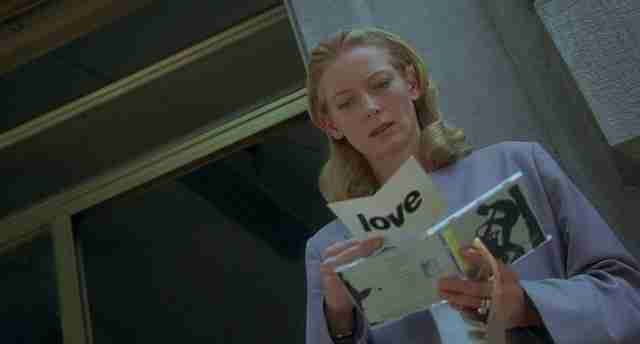 I Am Love (2010)
Luca Guadagnino (director of the upcoming Suspiria remake) is the eye behind this stunning, seductive drama, about a series of sexual relationships bringing a wealthy Italian family to its knees. Tilda Swinton brings all the passion and lust to the lead role, while Guadagnino does a number to our senses with some of the most gorgeous food porn ever committed to screen.
Jacob's Ladder (1990)
Yeah, yeah, we've all heard this twist before: "Turns out the main character was actually dying, and the whole movie was happening in his head!" But few movies have been able to nail that landing as cleverly as Jacob's Ladder. Tim Robbins plays a troubled Vietnam vet who suffers from horrific hallucinations and begins to suspect that the military poisoned his platoon somehow. Turns out that not only was he correct, but he also never made it home from Vietnam. We're actually being treated to the poor guy's final dreams, nightmares, and memories.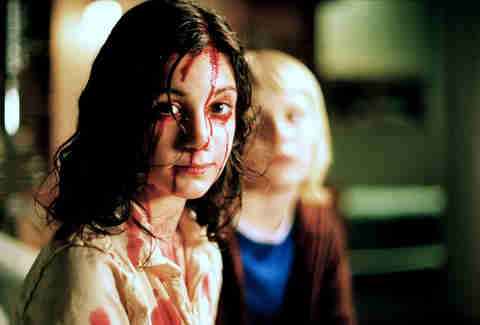 Let the Right One In (2008)
The timing was perfect for this grimly brilliant Swedish import: vampires were getting more than a little anemic (sorry) and long in the tooth (sorry again), but this fascinating adaptation of John Lindqvist's celebrated novel popped up and reminded us that vampire movies could still draw blood (very, very sorry). It's a simple story of a bullied young boy and an old vampire trapped in a teenager's body -- but it manages to branch off in a variety of unexpected directions. And hey, the American remake (Let Me In) is pretty solid in its own right.
Melancholia (2011)
At once a family melodrama, an apocalypse movie, a fantasy epic, and a symbolic meditation on mental illness, Lars von Trier's Melancholia features a first act that focuses on Justine (played by Kirsten Dunst), a severely depressed bride-to-be struggling to make it through her nuptials, while part two shifts the focus to her sister Claire (Charlotte Gainsbourg), as both she and Justine react very differently to the discovery that a rogue planet is on a direct collision course with Earth. Overflowing with stunningly evocative imagery and devastating performances, Melancholia is one of the all-time best cinematic representations of depression, one that will haunt you long after the closing credits.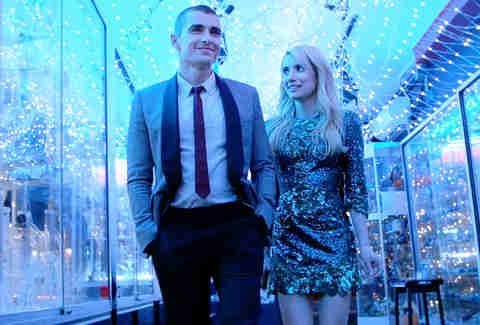 Nerve (2016)
Before they terrified you with Paranormal Activity 3 and 4, directors Henry Joost and Ariel Schulman made the social media paranoia doc Catfish, an essential document of pre-Tinder online dating. Their movie Nerve, an Emma Roberts- and Dave Franco-starring techno-thriller about a deadly mobile-gaming app, splits the difference between visceral scares and sly social commentary. It's the rare movie that attempts to mimic the aesthetics of the internet -- emojis, text messages, Skype -- and mostly gets the details of the Pokémon Go era right while still providing old-fashioned scares.
Primal Fear (1996)
Sometimes all it takes to sell a simple twist is a particularly fantastic acting performance, and that's precisely what happened when a young actor named Edward Norton made his cinematic debut in this tight-fisted courtroom thriller. Here, Norton plays a victim who finally strikes back against an allegedly perverted bishop. At first he's little more than a craven, stuttery schizophrenic. That quickly changes in the final act when the movie reveals that, not only is Norton a murderer, but his schizophrenia was all an elaborate ruse.
Rushmore (1998)
Rushmore will show you how Jason Schwartzman got his start. Wes Anderson gave the actor his big-screen debut with a role as a perpetual high schooler who shirks his classroom responsibilities to overload on extracurriculars. Olivia Williams, Luke Wilson, and, of course, Bill Murray round out the cast, and Owen Wilson helped pen the script. One of his weirder works, Anderson's second feature comes complete with an inappropriate love triangle and some truly great payback scenes. (RIP bike.)
Silence (2016)
Martin Scorsese spent 20 years developing his adaptation of Shūsaku Endō's novel, the story of two Portuguese Catholic priests who travel to Nagasaki, Japan, to rescue their mentor from religious persecution, and it feels like the minimum time required. Silence is a weathered ark, wrestling with the power and pull of religion from a God's eye view. Sebastião (Andrew Garfield) arrives to Japan to push his scripture. Over his journey, lush, meditative, and bloody, thanks to the Japanese campaign to force Christian priests into apostasy, he will question everything, and beg his savior for guidance. Scorsese asks the Big Questions, making for one of the most challenging films of his career.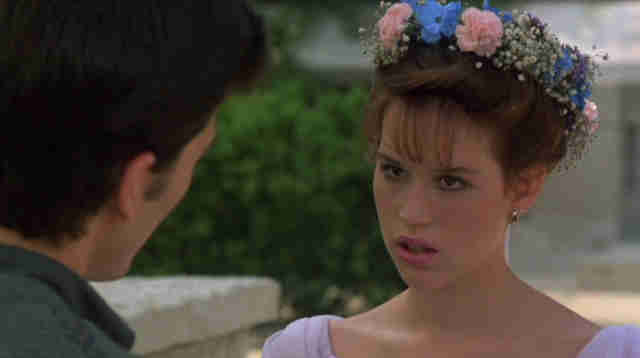 Sixteen Candles (1984)
John Hughes' seminal Molly Ringwald romance set the template for every high school rom-com that followed. The eve of Samantha's 16th birthday -- and her big sister's wedding day -- is jam-packed with every teen trauma imaginable, but the cringes are grounded in sincere comedy. Featuring a career-making performance from Anthony Michael Hall as the freshman nerd trying to score big.
There Will Be Blood (2007)
Paul Thomas Anderson found modern American greed in the pages of Upton Sinclair's depression-era novel, Oil! Daniel Day-Lewis found the role of a lifetime behind the bushy mustache of Daniel Plainview, thunderous entrepreneur. Paul Dano found his milkshake drunk up. Their discoveries are our reward -- There Will Be Blood is a stark vision of tycoon terror.
V/H/S (2012)
An anonymous benefactor tasks a gang with breaking into a house and stealing a VHS tape. They find several, which become the found-footage shorts that comprise this freaky anthology. There's an out-of-this-world sexcapade, a road trip gone awry, a killer glitch, a messed-up video-chatting boyfriend, and a haunted house. V/H/S might sound gimmicky, but we guarantee at least one of its vignettes will make you cower and cry. The collection's strengths are its overarching vision and self-awareness, as well as its diversity of scares.
Winter's Bone (2010)
Jennifer Lawrence is better known at this stage for her work in the Hunger Games and X-Men flicks, but she first burst onto the scene in this Sundance debut from Debra Granik. As a caretaker for her mentally ill mother and younger siblings, Lawrence's Ree is one of those heroines you immediately feel magnetically drawn to, and Ree's plight -- to find her missing father -- is a cinematic MacGuffin of the finest ilk, a diversion and an insular pull that makes Winter's Bone so special. Granik's deft cinematic hand is perfectly suited to the film's blue-hued Ozark setting.
Young Adult (2011)
Mavis Gary, the protagonist of Jason Reitman's acerbic dark comedy Young Adult, is a jerk. She's got a drinking problem, a failed marriage, an unfulfilling career as a ghostwriter, and a tendency to greet every person she meets on a trip back to her hometown with barely concealed contempt. And, yet, Charlize Theron's clever performance and Diablo Cody's sharp script make you understand Mavis' plight without sacrificing the bitterness that makes her such a captivating character. It's a high-wire act that the movie nails in its brisk runtime. By the end, you might not want to hang out with Mavis, but you at least know where she's coming from.
Sign up here for our daily Thrillist email and subscribe here for our YouTube channel to get your fix of the best in food/drink/fun.