Netflix may have been first to the streaming game, but it's far from the only player. Hulu, for example, has steadily improved the quality and diversity of its on-demand streaming offerings, to the point where now you can find titles that are just as good (if not better) than what's on Netflix. Here, to make our case, are the best movies currently on Hulu:
Recommended Video
Embrace the Elements With Fire & Smoke Burgers
A Quiet Place (2018)
The world has been overrun by creatures who are completely blind, but have uncanny hearing and will kill anything they sense nearby. So how does a family with small children survive in a forcibly silent world? Find out in this unexpectedly excellent chiller from John Krasinski in his directorial debut that doesn't need a whole lot of dialogue to deliver tons of suspense, tension, and plain old scariness. See this one with a bunch of friends, and make sure they all stay completely quiet. It's part of the fun.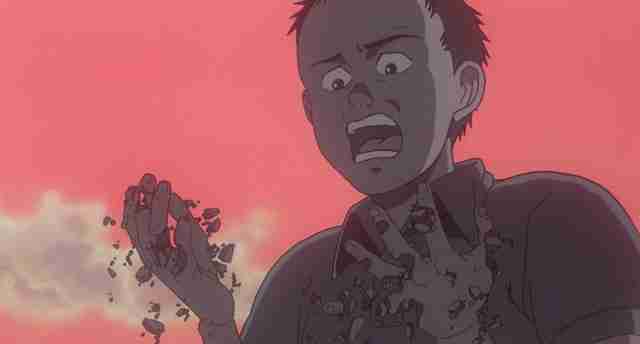 Akira (1988)
Akira, inadequately described as a sci-fi gang movie, is largely responsible for the boom of anime aimed towards adult, Western audiences (and also happened to eerily predict Tokyo's 2020 Olympics). Set in a post-apocalyptic, crime-addled Neo-Tokyo in 2019, Shōtarō Kaneda and his biker gang become entangled in a deep-state conspiracy and an outside resistance movement when one of the gang's members develops uncontrollable psychic powers after a horrible bike crash. What follows -- R-rated violence, trippy hallucinations, and interdimensional passage, with humor peppered in -- is a heady whirlwind that drops you off miles from where you started. Bonus points for the soundtrack, rich in percussion and chanted vocal rhythms, which is among the most distinctive in science-fiction film.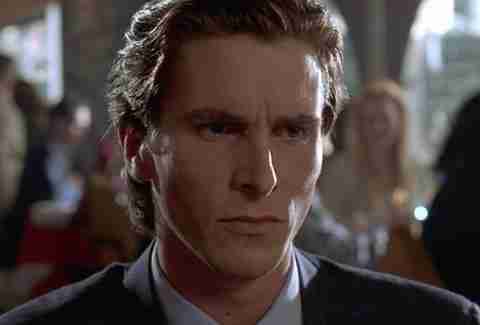 American Psycho (2000)
Bret Easton Ellis's frenzied finance bro Patrick Bateman became all-too-real in the hands of Christian Bale and director Mary Harron, who pushed the surreal nightmare of American Psycho to its highest highs. From pop-infused acts of murder to hyper-designed business cards that send chills down the spine, this is a horror movie that reminds us to fear the 1%.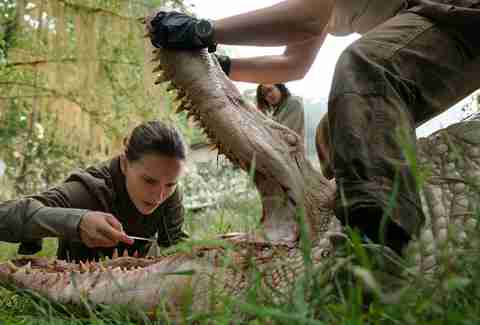 Annihilation (2018)
Filmmaker Alex Garland adapted Jeff VanderMeer's sci-fi novel into an equally kaleidoscopic, unnerving film that questions the nature of identity. While Garland doesn't stick to the book's plot entirely, he keeps the core concept: A team of women, including Portman's grief-stricken biology professor, venture into a quarantined territory of Florida known only as "Area X" to investigate a series of unexplained phenomena and disappearances. The journey quickly turns perilous, and it becomes clear that group won't make it out alive; as the viewer, you also won't want to turn back from this insane, mind-boggling adventure.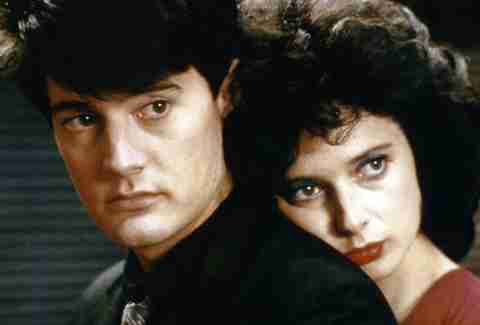 Blue Velvet (1986)
David Lynch's twitchy riff on film noir is the link between our reality and our dreams, each frame zooming in on the drips of suburbia melting into hell. Dennis Hopper deep-breathing into a gas mask doesn't have to make sense, it just does.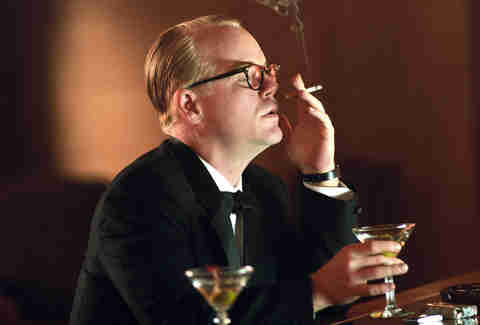 Capote (2005)
The late Philip Seymour Hoffman delivered an Oscar-winning performance as writer Truman Capote, whose process of reporting out his acclaimed 1966 nonfiction book, In Cold Blood, is documented in this solemn, sepia-blanched biopic. Like the author, Capote is fashionable and observant, a vehicle for a chameleon transformation while bubbling with psychology. Capote never finished another book after tracing back the events of a quadruple murder. The film grapples with why.
Columbus (2017)
Set against the real-life architectural wonders of Columbus, Indiana, this blissful drama pairs Casey (Haley Lu Richardson), a fresh-out-of-high-school librarian who studies town history by day and cares for her ex-meth-addict mother by night, and Jin (John Cho), a Korean book translator who returns to the Midwest when his father, a prominent designer, takes ill. Together they wander the modernist menagerie of Columbus, tour guide trivia making way for intimate conversation, and eventually, arguments that challenge their worst habits. Director Kogonada, a video essayist with Reddit cred, frames everything from towering glass office buildings to the long hallways of Casey's house with Zen-like composition, giving Columbus a beauty that strengthens the foundation of its two transcendent lead performances.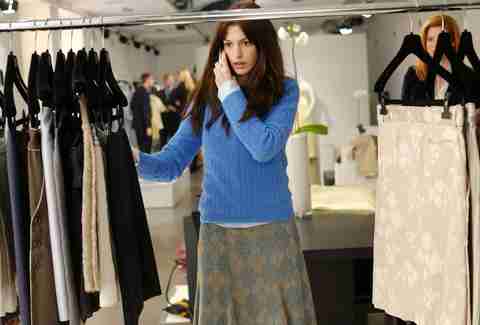 The Devil Wears Prada (2006)
Anne Hathaway's Andy Sachs basically stumbles into a job that a million girls would commit murder for in this cult classic: the assistant to the editor-in-chief of the biggest fashion magazine in the world. But her boss, the unmatchable Meryl Streep as Miranda Priestly (a stand-in for Vogue's Anna Wintour) makes her reality a nightmare come to life, showing the ins and outs of the fashion industry at its most cutthroat and how much dedication it takes to make it at the top, with or without compromising who you are. The workplace/fashion comedy is rich with snarky lines that bite, features classic performances, and displays some of the best wardrobe moments of the 21st century. The Devil Wears Prada will always remain in style.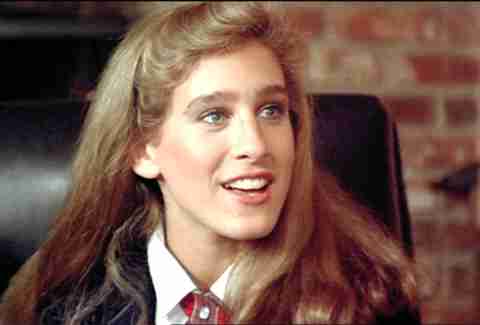 Girls Just Want to Have Fun (1985)
Long before we knew her as Carrie Bradshaw, a young Sarah Jessica Parker played a sheepish high school gymnast named Janey in this film that pretty much set the tone for many popular dance flicks that have followed it. The film centers on sheltered teenagers Janey and Lynne (Helen Hunt), who make it their mission to audition for a chance to appear on the fictional DanceTV against Janey's conservative father's wishes.
Heathers (1988)
If it weren't for Heathers, the darkest of pitch-black teen comedies, there'd be no Mean Girls. A young Winona Ryder stars as Veronica, the precocious high-schooler tasked with taking down a clique comprised of Heathers Duke, McNamara, and Chandler from the inside. Veronica gets help, though -- from a smoldering Christian Slater as ultimate bad boy J.D. What follows is acerbic and absurd, and left an undeniable mark on the teen pop culture that followed.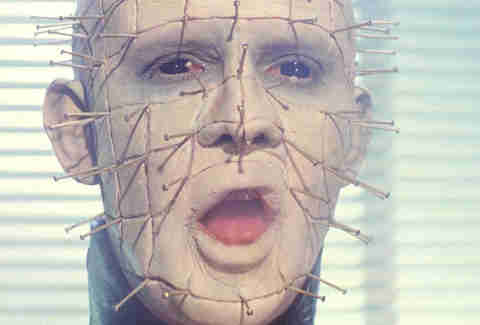 Hellraiser (1987)
Best remembered for the creepy cenobites -- and all the absurd sequels they inspired -- the original film in Clive Barker's long-running series is more psycho-sexual nail-biter than creature feature. Expertly directed by Barker himself, the movie has more than scares on its mind. It may have birthed Doug Bradley's iconic Pinhead character, but it's best moments plumb the depths of a broken marriage with all the verve of a great erotic thriller.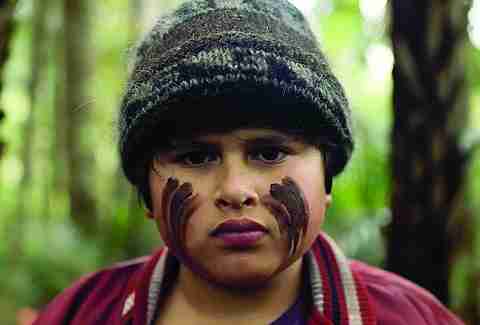 Hunt for the Wilderpeople (2016)
This New Zealand backwoods adventure roughs up every single coming-of-age cliché. Julian Dennison's Ricky is an absent-minded, hip-hop-obsessed, rebellious orphan. His grizzled foster father would like nothing more than to ship the little [expletive] back to government care. When the two find themselves stranded in the woods, mistaken for on-the-lam criminals, they... decide to own it. Wilderpeople is a generous genre blend, with Taika Waititi, director of the wacky, vampiric mockumentary What We Do in the Shadows, finding cheeky jokes in the duo's perilous journey. Backed by a synthy, horror movie-like score and lush backdrops, Wilderpeople is one of 2016's most transportive comedies.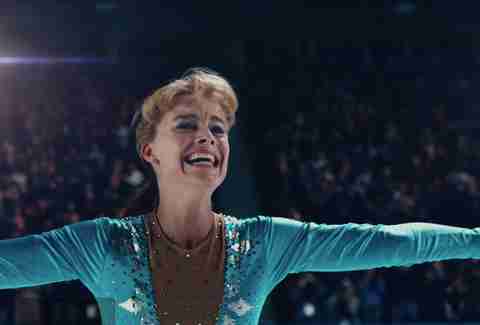 I, Tonya (2017)
This Oscar-nominated gem is a darkly comedic retelling of disgraced figure skater Tonya Harding's life in the rink, as well as her connection to the 1994 attack on fellow skater Nancy Kerrigan. You may not know whether to laugh or to cry while getting through the film, which stars Margot Robbie as its leading lady and the scene-stealing, Oscar-winning Allison Janney as her hawkish stage mom, but that's all the more reason to add it to your queue.
If Beale Street Could Talk (2018)
The close-ups of faces in If Beale Street Could Talk, director Barry Jenkins' adaptation of the James Baldwin novel of the same name, feel like they have the power to stop time. The eyes stare back at you, the music swells, and the world drops away. That makes sense since the couple in the film's story, Tish (KiKi Layne) and Fonny (Stephan James), are so in love, so connected on a deep level, that their relationship serves as a bulwark against institutional racism and familial forces that attempt to keep them apart. But the empathy of the movie's gaze doesn't just extend to the two stars at its center: In thrilling, tantalizing detours we spend time with Tish's watchful mother (Regan King, who won Best Supporting Actress at the Oscars for her role) and Fonny's old friend (Atlanta's Brian Tyree Henry). These wounded, wise characters build out the larger world of early 1970s Harlem, one filled with wonder and cruelty, that Jenkins is evoking. 
Ingrid Goes West (2017)
Your Swimfan references are officially outdated -- Ingrid Goes West is the new standard for tech-enabled stalking. After the death of her mother, an unhinged Ingrid (Aubrey Plaza) cashes out her $60,000 inheritance, moves to Los Angeles, and pursues Taylor (Elizabeth Olsen), an Instagram star with a knack for pairing avocado toast food porn with Ralph Waldo Emerson quotes. Taylor's feed provides Ingrid with everything she needs to infiltrate the influencer's life, a con which spins faster and faster out of control with every double-tap "like." Spicer snaps some truly frightening images in this descent into digital hell -- a zombified Ingrid scrolling through her feed as ants crawl over empty Corona bottles is downright apocalyptic -- but Plaza's manic take on social media addiction brings the real fire. You'll never look at your iPhone the same way again.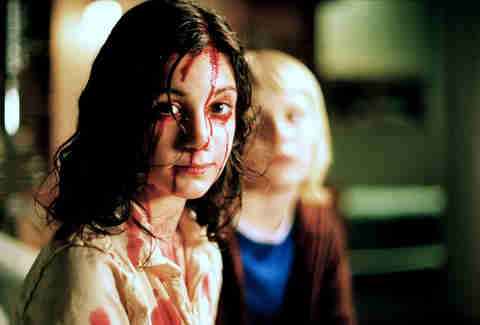 Let the Right One In (2008)
The timing was perfect for this grimly brilliant Swedish import: vampires were getting more than a little anemic (sorry) and long in the tooth (sorry again), but this fascinating adaptation of John Lindqvist's celebrated novel popped up and reminded us that vampire movies could still draw blood (very, very sorry). It's a simple story of a bullied young boy and an old vampire trapped in a teenager's body -- but it manages to branch off in a variety of unexpected directions. And hey, the American remake (Let Me In) is pretty solid in its own right.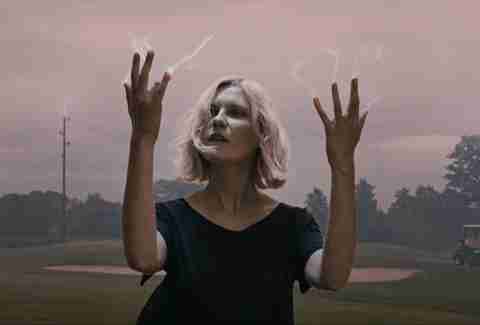 Melancholia (2011)
At once a family melodrama, an apocalypse movie, a fantasy epic, and a symbolic meditation on mental illness, Lars von Trier's Melancholia features a first act that focuses on Justine (played by Kirsten Dunst), a severely depressed bride-to-be struggling to make it through her nuptials, while part two shifts the focus to her sister Claire (Charlotte Gainsbourg), as both she and Justine react very differently to the discovery that a rogue planet is on a direct collision course with Earth. Overflowing with stunningly evocative imagery and devastating performances, Melancholia is one of the all-time best cinematic representations of depression, one that will haunt you long after the closing credits.
Mother! (2017)
Darren Aronofsky's Biblical horror story starring former lover Jennifer Lawrence as the titular mother(!) polarized 2017 audiences into those who loved the twists and thrills and those who thought they were dumb as hell. (It proudly wears its F-grade on Cinema Score as a badge of honor.) Mother! is a treatise on romance, creativity, the environment, the allure of organized religion, and society's sadistic dedication to interpretable commandments. Or maybe it's an infuriatingly puerile home invasion film. Decide for yourself!
Point Break (1991)
Point Break is sublime. With its beautiful ocean photography, pulse-pounding robbery sequences, and delicate male-friendship between Keanu Reeves and Patrick Swayze, the undercover-cop drama rides tone like a veteran surfer ripping up uneven waves. Yes, some parts -- like anything with Gary Busey -- are ridiculous, but director Kathryn Bigelow brings a wryness to the material that keeps the movie from descending into bro'd-out camp. It's no surprise that the Fast and Furious series lifted the film's most essential quality to kickstart a billion-dollar franchise -- everyone wants to spend time with a close-knit family.
Primal Fear (1996)
Sometimes all it takes to sell a simple twist is a particularly fantastic acting performance, and that's precisely what happened when a young actor named Edward Norton made his cinematic debut in this tight-fisted courtroom thriller. Here, Norton plays a victim who finally strikes back against an allegedly perverted bishop. At first he's little more than a craven, stuttery schizophrenic. That quickly changes in the final act when the movie reveals that, not only is Norton a murderer, but his schizophrenia was all an elaborate ruse.
Reservoir Dogs (1992)
Quentin Tarantino's debut is all talk, and mostly bullshit, spewing from the mouths of knuckleheads who just screwed up the diamond heist of a lifetime. Unencumbered by Hollywood's rules, Tarantino deconstructs masculinity through monologue, standoffs, and the literal removal of body parts (the now-legendary ear scene deserves that status). Speaking of ears, Tarantino has one; the "tipping" scene alone is an apogee of crude, poetic vernacular. Reservoir Dogs will always feel primordial, an introduction to the writer-director's isms and a kickoff for endless imitators.
The Shining (1980)
Stephen King hates this psychotropic adaptation of his 1977 horror novel because director Stanley Kubrick took too many liberties. Well, sorry, Mr. King -- Kubrick shot a classic. The Shining swaps the book's creaky floor boards and vivid premonitions for silence and a seeping sense of dread. Kubrick preys on his viewers by hanging on the terror -- those twins, that wave of blood, the pages and pages of "ALL WORK AND NO PLAY" -- and leaving the explanation blank. There are ghosts haunting its every corner of The Overlook Hotel, poisoning Jack Torrence (Jack Nicholson) until he's pure evil. For all the "Here's Johnny!" spoofs in the word, Nicholson's snarling rendition will always cut like an axe.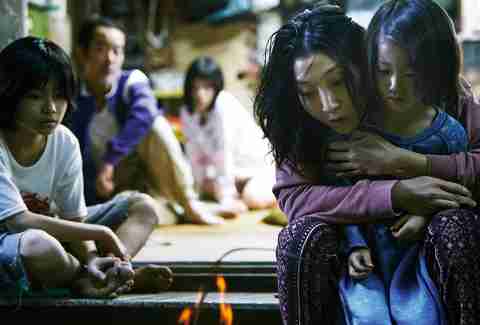 Shoplifters (2018)
The bonds that tie together makeshift families are the subject of Shoplifters, a moving and lyrical tale of economic struggle on the margins in Tokyo. We meet the rouge-like patriarch Osamu Shibata (Lily Franky) in an opening scene where a young child, wide-eyed and curious, serves as the accomplice in a small-scale act of thievery at a grocery store. The two communicate through subtle nonverbal cues, almost like dancers performing a choreographed routine. From there, director Hirokazu Kore-eda expands the scope of the story, introducing the viewer to other family members and sketching out the broader social order of the community, one where money, safety, and dignity are secured through constantly shifting legal and illegal means. Eventually, the obscured dynamics and tangled histories between the characters begin to unfurl and the movie becomes a mystery of sorts, one where the clues are buried in the small details of domestic life.
Shutter Island (2010)
It's difficult to dramatize grief. In his haunted adaptation of Dennis Lehane's pulpy gothic novel, director Martin Scorsese uses visceral horror imagery to convey despair. Leonardo DiCaprio's terrified mug is the film's spookiest special effect. With every grimace, furrowed brow, and anguished sob, he brings you into the tortured psyche of Edward Daniels, a man who cannot escape his past no matter how hard he tries. It's a carefully modulated performance that helps sell the film's occasionally wonky twists. More than anything, it makes you wish DiCaprio will return to the horror genre in the future. 
Sorry to Bother You (2018)
In the music he made as a member of the Oakland hip-hop group The Coup, Boots Riley displayed a gift for tackling big, provocative ideas about politics, labor, inequality, and race with wit and nerve. It's unsurprising that Sorry to Bother You, the bracing comedy he wrote and directed about telemarketer Cassius Green (Lakeith Stanfield) using his "white voice" to climb the corporate ladder, would pack a similar punch. While the surreal visual sensibility of the film recalls a string of indie hits of the '00s, particularly the freewheeling work of Michel Gondry and Spike Jonze, those movies were often content to wallow in emotional solipsism. Eternal Sunshine was about climbing in your own brain; Sorry to Bother You is about reaching out into the world around you and shaking it up. Riley's wickedly funny, tonally adventurous story is prescriptive. It's a brilliant satire, but it's also a blueprint.
Support the Girls (2018)
The tacky world of the "breastaurant" might sound like an odd fit for former "mumblecore" auteur Andrew Bujalski, one of the premiere chroniclers of mid '00s social alienation, but the movie's family-friendly establishment Double Whammies ends up being the perfect staging ground for a funny, whip-smart comedy about labor and friendship. Put-upon manger Lisa (Regina Hall) has a watchful, caring eye as she looks after the younger women who work for her, serving as the negotiator between them and a large roster of rowdy customers, crappy boyfriends, and boorish authority figures. Hall embodies that kindness and generosity -- you'll wish she was your boss -- but in this complex, nuanced workplace comedy she also shows you the emotional toll that work can take.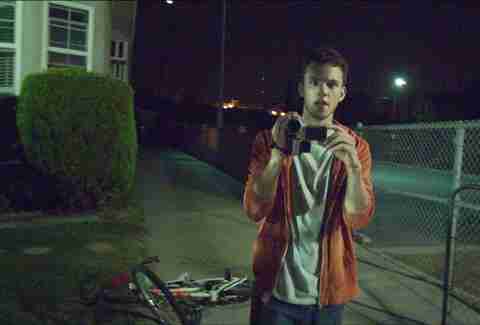 V/H/S (2012)
An anonymous benefactor tasks a gang with breaking into a house and stealing a VHS tape. They find several, which become the found-footage shorts that comprise this freaky anthology. There's an out-of-this-world sexcapade, a road trip gone awry, a killer glitch, a messed-up video-chatting boyfriend, and a haunted house. V/H/S might sound gimmicky, but we guarantee at least one of its vignettes will make you cower and cry. The collection's strengths are its overarching vision and self-awareness, as well as its diversity of scares.
Tangerine (2015)
Sean Baker shot this award-winning dramedy entirely on an iPhone 5s. Sound like a gimmick? Crazed camerawork proves your do-it-all phone is also the greatest conduit for electric, kaleidoscopic adventure. Set on the streets Los Angeles, the movie follows trans sex worker Sin-Dee Rella, fresh from a 28-day prison stint, as she hunts down her cheating boyfriend. While urgent and modern, Tangerine is still a throwback to road movies and old-school farce. It's wild from surface to core. 
Thirteen (2003)
Catherine Hardwicke (Lords of Dogtown) and then-teenager Nikki Reed's collaboration Thirteen takes you straight to hell: an unfiltered look at what it's like to be a 13-year-old girl. The film, loosely based on Reed's adolescence in Los Angeles, follows Tracy (Evan Rachel Wood), an average girl from a broken home, as her popular new friend Evie (Reed) introduces her to increasingly questionable behavior. As Tracy spirals out of control, the bleak film refuses to hold back, illustrating and validating how traumatizing teenage struggles can be. 
Up in the Air (2009)
George Clooney and Anna Kendrick give this story of empty American corporatism a humanity that somehow makes you feel sorry for Clooney, who plays a professional downsizer. The quiet desperation seeping through the constant motion of the film will make you ask yourself the question that seems to be written on the walls of every fluorescent airport the characters pass through: Have I done everything all wrong?