Netflix may have been first to the streaming game, but it's far from the only player. Hulu, for example, has steadily improved the quality and diversity of its on-demand streaming offerings, to the point where now you can find titles that are just as good (if not better) than what's on Netflix. Here, to make our case, are the best movies currently on Hulu:
Recommended Video
The Post-Credit of 'Thor:Ragnarok' May Confirm the Sad Fate for This Character
10 Cloverfield Lane (2016)
Ignore the fact that J.J. Abrams' latest Cloverfield movie isn't a straight sequel to the 2008 original, and you'll stumble into one of the eeriest thrillers in ages -- and one of the best movies of 2016. The story of three fated companions averting (theoretical) apocalypse in a subterranean bunker runs like clockwork. Every 10 minutes offers a new reveal, a new exacerbation of paranoia. Unnerving performances -- especially Mary Elizabeth Winstead's troubled captive -- and a delight in madness prevent 10 Cloverfield Lane from settling on just one answer. It's a have-your-cake-and-eat-it-too horror movie, where the sights and sounds crescendo to the very last beat.
A Christmas Tale (2008)
At 150 minutes, director Arnaud Desplechin's A Christmas Tale is longer than even the hardiest holiday meal. But this melancholy French drama earns every second of its lengthy run time by delving deep into the fractured dynamics of the Vuillard family, a messy clan of clashing egos led by Catherine Deneuve's sly matriarch Junon. Few films capture the peculiar intimacy of adult siblings returning to their childhood homes, often with unruly romantic partners and barely concealed chemical dependencies, with such clarity, compassion, and humor. It's a sprawling, brainy delight.
A League of Their Own (1992)
The movie that famously taught us that there's no crying in baseball follows a (fictional) season of the (real) Rockford Peaches, who played in the All-American Girls Professional Baseball League, founded during World War II when many of the best Major Leaguers were off in the service. With a roster of actresses including Geena Davis, Madonna, and Rosie O'Donnell, the Peaches try to save their league, win a title, and in their most daunting challenge, turn around their alcoholic jerk of a manager, played by Tom Hanks. (Spoiler: they accomplish two out of three.)
Amélie (2001)
Jean-Pierre Jeunet's quirky French flick can be easy to make fun of, perhaps because it's what everyone immediately thinks of when they hear the words "foreign film." But don't let haters dissuade you from this critically acclaimed rom-com, which was rightfully a major box-office success and awards contender. The story follows its titular heroine (Audrey Tautou) through Paris as she sheds her sense of isolation, opens herself up to others, and discovers love. (Also, yeah, garden gnome alert.)
Arrival (2016)
Based on a novella by acclaimed science-fiction writer Ted Chiang, Arrival abandons space operatics and alien super-weapons to tell a first-contact story about the virtues of communication. When a squadron of spacecrafts touches down in remote areas of the globe, the Army enlists a linguist (Adams) to "speak" to the extraterrestrial squids inside. Through code-breaking and conversation, our human heroes learn a little about this highly intelligent species and even more about their emotional capacity. Methodical and chilly, almost to a fault, Arrival delivers the biggest twists of the year. Like, maybe we Earthlings could learn to get along.
The Bay (2012)
Don't let the found-footage setup scare you (or, actually, let it). With a master like Barry Levinson (Diner, Rain Man) cracking the code, this eco-horror-thriller is wall-to-wall gross-out moments -- courtesy of a parasitic blight -- and environmental introspection. You'll never want to jump in another natural body of water again, but that's a small price to pay for checking out this peak achievement of an overused format.
Blazing Saddles (1974)
Comedy often ages about as well as Benjamin Button on rewind, but this mid-'70s Western spoof -- in which a black sheriff arrives in an all-white town destined for destruction to make way for a railroad -- holds up. That's thanks largely to the writing of Richard Pryor and Mel Brooks, unquestioned comedy geniuses bolstered by the onscreen work of Gene Wilder and Cleavon Little.
Bill & Ted's Excellent Adventure (1989)
Whoa! Keanu Reeves and Alex Winters' righteous buddy comedy makes its way to Hulu along with its 1991 sequel, Bill & Ted's Bogus Journey. Fire up the air guitars and settle in for an afternoon trip through space and time as Bill and Ted write a history report and save the world in the process. You might even learn something, dude.
Bloodsport (1988)
Jean-Claude Van Damme made a career out of good-not-great fluff. Universal Soldier is serviceable spectacle, Hard Target is a living cartoon, Lionheart is his half-baked take on On the Waterfront. Bloodsport, which owes everything to the legacy of Bruce Lee, edges out his Die Hard riff Sudden Death for his best effort, thanks to muscles-on-top-of-muscles-on-top-of-muscles fighting and Stan Bush's "Fight to Survive." Magic Mike has nothing on Van Damme's chiseled backside in Bloodsport, which flexes its way through a slow-motion karate-chop gauntlet. In his final face-off, Van Damme, blinded by arena dust, rage-screams his way to victory. The amount of adrenaline bursting out of Bloodsport demands a splash zone.
Columbus (2017)
Set against the real-life architectural wonders of Columbus, Indiana, this blissful drama pairs Casey (Haley Lu Richardson), a fresh-out-of-high-school librarian who studies town history by day and cares for her ex-meth-addict mother by night, and Jin (John Cho), a Korean book translator who returns to the Midwest when his father, a prominent designer, takes ill. Together they wander the modernist menagerie of Columbus, tour guide trivia making way for intimate conversation, and eventually, arguments that challenge their worst habits. Director Kogonada, a video essayist with Reddit cred, frames everything from towering glass office buildings to the long hallways of Casey's house with Zen-like composition, giving Columbus a beauty that strengthens the foundation of its two transcendent lead performances.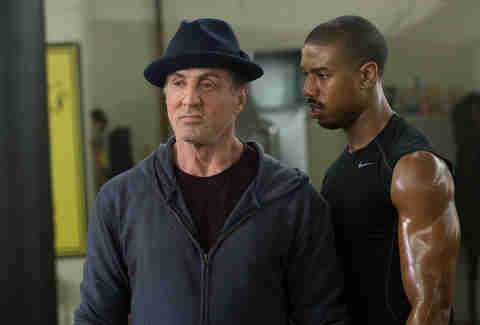 Creed (2015)
Names carry weight. Ryan Coogler's simultaneously tender and ferocious boxing story owned carrying a legacy as its primary theme. Watching Michael B. Jordan's Adonis Creed struggle to accept his own father's name becomes a complex metaphor for the movie's own tricky relationship with Sylvester Stallone's iconic 1976 original. How loyal to the past should we be? Coogler doesn't have the answers, but, like in Fruitvale Station, he raises tough questions with tenacity and grace.
Everybody Wants Some!! (2016)
What Dazed and Confused did for the hazy, hedonistic high school years, Everybody Wants Some!! does for the horn-dog college experience, a moment when lives reboot and anything is possible. On the first weekend before school, incoming freshman Jake (Blake Jenner) joins his new baseball team brethren to party like he's never partied before, rolling through disco joints, punk clubs, house parties blasting Van Halen, and every vice under the sun. Luckily, the perfect cast keeps Everybody Wants Some!! light on its feet.
Fences (2016)
This adaptation of August Wilson's Pulitzer Prize-winning play is a national service. Most of us didn't catch the playwright's sixth "Pittsburgh Cycle" installment when it debuted on Broadway in 1987, nor did we see Denzel Washington and Viola Davis in the acclaimed revival in 2010. Thanks to a commitment by Washington to film Wilson's body of work, the world can now witness this tightly wound examination of African-American life, adapted for film by Wilson himself. (He completed the screenplay before his death in 2005.)
Grizzly Man (2005)
Werner Herzog's best feature-length doc is a sort of forensic character study, an exploration into the mind and actions of bear lover Timothy Treadwell through his own footage, leading up to his and his girlfriend's deaths at the hands (paws?) of grizzlies. This stunning multi-tiered work, featuring running voice-over commentary from the director, turns nature documentaries on their head.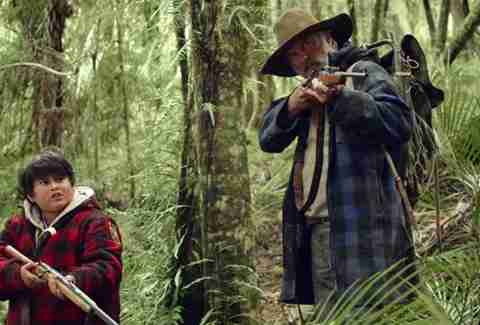 Hunt for the Wilderpeople (2016)
This New Zealand backwoods adventure roughs up every single coming-of-age cliché. Julian Dennison's Ricky is an absent-minded, hip-hop-obsessed, rebellious orphan. His grizzled foster father would like nothing more than to ship the little [expletive] back to government care. When the two find themselves stranded in the woods, mistaken for on-the-lam criminals, they... decide to own it. Wilderpeople is a generous genre blend, with Taika Waititi, director of the wacky, vampiric mockumentary What We Do in the Shadows, finding cheeky jokes in the duo's perilous journey. Backed by a synthy, horror movie-like score and lush backdrops, Wilderpeople is one of 2016's most transportive comedies.
The Hurt Locker (2008)
Before director Katheryn Bigelow and writer Mark Boal made the CIA-torture propaganda movie Zero Dark Thirty, they each won Academy Awards for their depiction of Explosive Ordnance Disposal units in Iraq. It may exaggerate the day-to-day realities of the Iraq War, but the thesis -- war is a drug -- implies that it's possible to get hooked, turning a nation and its soldiers into war addicts. Not quite as rah-rah American as the duo's follow-up.
Let the Right One In (2008)
The timing was perfect for this grimly brilliant Swedish import: vampires were getting more than a little anemic (sorry) and long in the tooth (sorry again), but this fascinating adaptation of John Lindqvist's celebrated novel popped up and reminded us that vampire movies could still draw blood (very, very sorry). It's a simple story of a bullied young boy and an old vampire trapped in a teenager's body -- but it manages to branch off in a variety of unexpected directions. And hey, the American remake (Let Me In) is pretty solid in its own right.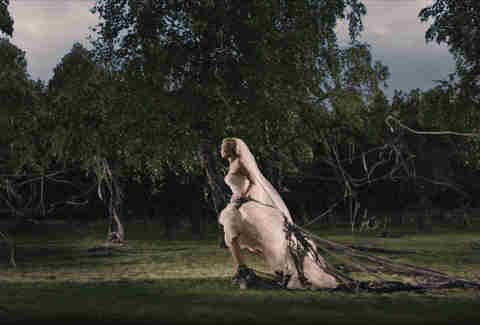 Melancholia (2011)
Lars von Trier's Melancholia is one of those films that defies categorization, but Netflix lists it as sci-fi, so who are we to argue? At once a family melodrama, an apocalypse movie, a fantasy epic, and a symbolic meditation on mental illness, the film features a first act that focuses on Justine (played by Kirsten Dunst), a severely depressed bride-to-be struggling to make it through her nuptials, while part two shifts the focus to her sister Claire (Charlotte Gainsbourg), as both she and Justine react very differently to the discovery that a rogue planet is on a direct collision course with Earth. Overflowing with stunningly evocative imagery and devastating performances, Melancholia is one of the all-time best cinematic representations of depression, one that will haunt you long after the closing credits.
Mission: Impossible - Rogue Nation (2015)
If Tom Cruise is immortal, then every Mission: Impossible film is like getting the chance to sip from his tricked-out Holy Grail. With a fiendishly clever script from Jack Reacher writer-director Christopher McQuarrie, the finest action-sequences-as-adrenaline-soaked-therapy-sessions money can buy, and a captivating performance from newcomer Rebecca Ferguson, the fifth film in this endlessly inventive franchise hit yet another level of delicious absurdity in its exploitation of masculine vanity.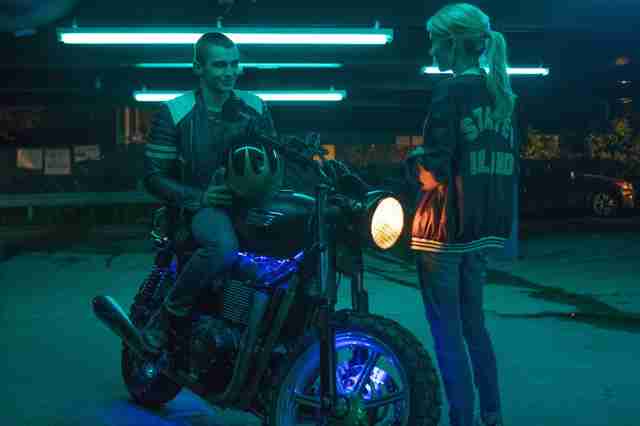 Nerve (2016)
Before they terrified you with Paranormal Activity 3 and 4, directors Henry Joost and Ariel Schulman made the social media paranoia doc Catfish, an essential document of pre-Tinder online dating. Their new movie Nerve, an Emma Roberts- and Dave Franco-starring techno thriller about a deadly mobile-gaming app, splits the difference between visceral scares and sly social commentary. It's the rare movie that attempts to mimic the aesthetics of the internet -- emojis, text messages, Skype -- and mostly gets the details of the Pokémon Go era right while still providing old-fashioned scares.
Punch-Drunk Love (2002)
Does Paul Thomas Anderson's furious romantic comedy count as an Adam Sandler movie? The pieces are there: the Billy Madison star plays Barry, a novelty plunger salesmen who battles his malicious sisters, a shadowy phone-sex extortionist, and the crippling effects of depression, all while falling in love with the women of his dreams. With brighter lighting and a top-40 soundtrack, it would follow in the tracks of Happy Gilmore and Big Daddy. In Anderson's hands, it's a melancholic character study that strangles Sandler's persona with his own vocal chords.
Raiders of the Lost Ark (1981)
With a bullwhip, a leather jacket, and an "only Harrison Ford can pull this off" fedora, director Steven Spielberg invented the modern Hollywood action film by doing what he does best: looking backwards. As obsessed as his movie-brat pal and collaborator George Lucas with the action movie serials of their youth, the director mined James Bond, Humphrey Bogart, Westerns, and his hatred of Nazis to create an adventure classic. To watch Raiders of the Lost Ark now is to marvel at the ingenuity of specific sequences (the boulder! The truck scene! The face-melting!) and simply groove to the self-deprecating comic tone (snakes! Karen Allen! That swordsman Indy shoots!). The past has never felt so alive.
Requiem for a Dream (2000)
Director Darren Aronofsky's break-out drug drama, which was adapted from a 1978 novel by Hubert Selby Jr., isn't exactly a movie you watch to relax. Using all the cinematic tricks at his disposal, the filmmaker turns the daily grind of addiction into a kinetic, horrifying experience, chopping the story's multiple narratives into hyper-stylized montages that leave your brain reeling. Luckily, the performances -- including a devastating turn from Ellen Burstyn as a TV-worshiping pill addict -- give the movie a complex human dimension that elevates it above a mere exercise in virtuosity.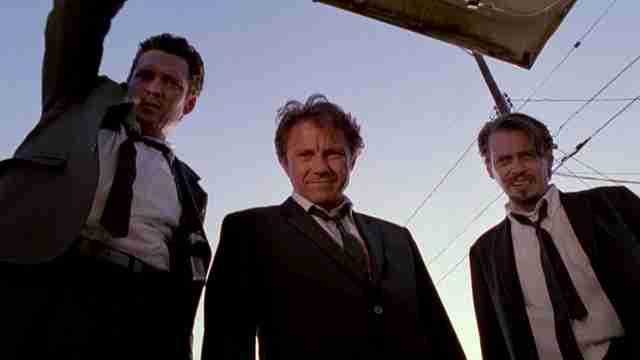 Reservoir Dogs (1992)
Quentin Tarantino's debut is all talk, and mostly bullshit, spewing from the mouths of knuckleheads who just screwed up the diamond heist of a lifetime. Unencumbered by Hollywood's rules, Tarantino deconstructs masculinity through monologue, standoffs, and the literal removal of body parts (the now-legendary ear scene deserves that status). Speaking of ears, Tarantino has one; the "tipping" scene alone is an apogee of crude, poetic vernacular. Reservoir Dogs will always feel primordial, an introduction to the writer-director's isms and a kickoff for endless imitators.
Sicario (2015)
Instead of offering detailed policy break-downs, prescriptive analysis of the situation at the border, or insights into minds of drug dealers, this film supplies one product: tension. From its riveting opening raid sequence to its chilling final stand-off at a motel, director Denis Villeneuve (Arrival) uses all the tropes of a sleek, militarized action thriller to examine the utter uselessness Emily Blunt's FBI character feels in the face of systematic failure. More video game than 60 Minutes-style investigation, it is throat-punch cinema, a doom-soaked Godspeed You! Black Emperor song of a movie, a sculpture chiseled with bullets.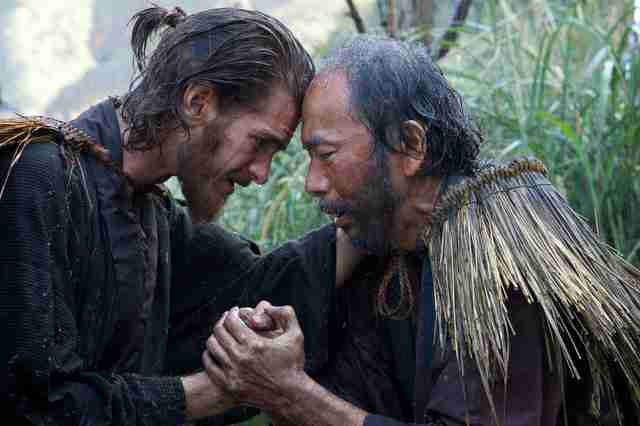 Silence (2016)
Martin Scorsese spent 20 years developing his adaptation of Shūsaku Endō's novel, the story of two Portuguese Catholic priests who travel to Nagasaki, Japan, to rescue their mentor from religious persecution, and it feels like the minimum time required. Silence is a weathered ark, wrestling with the power and pull of religion from a God's eye view. Sebastião (Andrew Garfield) arrives to Japan to push his scripture. Over his journey, lush, meditative, and bloody, thanks to the Japanese campaign to force Christian priests into apostasy, he will question everything, and beg his savior for guidance. Scorsese asks the Big Questions, making for one of the most challenging films of his career.
Sin City (2005)
Frank Miller enlisted Robert Rodriguez as co-director to translate the former's wildly popular series of the same name to the big screen, and with some added directorial work from Quentin Tarantino, the result became a watershed moment in the visual history of film. The signature black-and-white palette with splashes of color provided a grim backdrop to the sensational violence of the miniaturized plotlines -- this is perhaps the movie that feels more like a comic than any other on this list.
Superbad (2007)
The uproarious comedy that kicked off Seth Rogen and Evan Goldberg's writing partnership crams more crude sex jokes than anyone ever thought possible into the heartwarming story of inseparable best friends (Michael Cera and Jonah Hill) on the verge of leaving each other to ship off to college. Factor in some killer party scenes, a then-unknown Emma Stone, and high-school horndogs riffing to their heart's content, and we all want to be McLovin.
Zodiac (2007)
David Fincher's movie is for obsessives. In telling the story of the Zodiac Killer, a serial murderer who captured the public imagination by sending letters and puzzles to the Bay Area press, the famously meticulous director zeroes in on the cops, journalists, and amateur code-breakers who made identifying the criminal their life's work. With Jake Gyllenhaal's cartoonist-turned-gumshoe Robert Graysmith at the center, and Robert Downey Jr.'s barfly reporter Paul Avery stumbling around the margins, the film stretches across time and space, becoming a rich study of how people search for meaning in life. Zodiac is a procedural thriller that makes digging through old manilla folders feel like a cosmic quest.
Sign up here for our daily Thrillist email and subscribe here for our YouTube channel to get your fix of the best in food/drink/fun.