Netflix may have been first to the streaming game, but it's far from the only player. Hulu, for example, has steadily improved the quality and diversity of its on-demand streaming offerings, to the point where now you can find titles that are just as good (if not better) than what's on Netflix. Here, to make our case, are the best movies currently on Hulu:
Recommended Video
Huge Hollywood F#@k-Ups You Totally Missed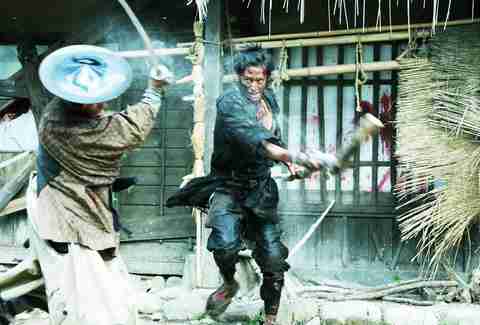 13 Assassins (2010)
Takashi Miike's remake of Eiichi Kudo's 1963 film of the same name stays faithful to the timeless story: A veteran samurai, Shinzaemon (Kōji Yakusho), is secretly hired to assassinate the Shogun's lunatic half-brother Lord Naritsugu (Goro Inagaki) before he can attain a higher office. In classic commando-mission fashion, Shinzaemon and his recruited team plan their strategy, build their tools, train, and execute. There is much waiting and bonding before all this preparation amounts to trapping Naritsugu and his army in a wooden battleground, perfect for reaching higher ground and picking them off with spears, arrows, bombs, and boobie traps. Luckily, Miike's payoff is sensational, longer and bloodier than in the original, but still crowd-pleasing entertainment -- not the transgressive hot-rodding he made a name for himself with in movies like Ichi the Killer. His sick imagination is reserved for making us loathe Naritsugu, a villain so evil that bow-hunting small children is one of his least sadistic activities. Shinzaemon and the samurai end him in a most satisfying fashion.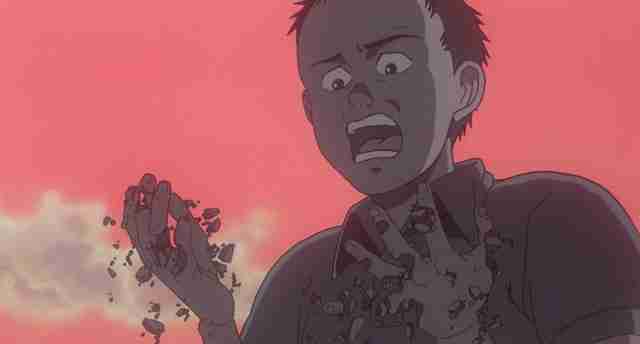 Akira (1988)
Akira, inadequately described as a sci-fi gang movie, is largely responsible for the boom of anime aimed towards adult, Western audiences (and also happened to eerily predict Tokyo's 2020 Olympics). Set in a post-apocalyptic, crime-addled Neo-Tokyo in 2019, Shōtarō Kaneda and his biker gang become entangled in a deep-state conspiracy and an outside resistance movement when one of the gang's members develops uncontrollable psychic powers after a horrible bike crash. What follows -- R-rated violence, trippy hallucinations, and interdimensional passage, with humor peppered in -- is a heady whirlwind that drops you off miles from where you started. Bonus points for the soundtrack, rich in percussion and chanted vocal rhythms, which is among the most distinctive in science-fiction film.
American Beauty (1999)
Sam Mendes' suburban exposé stands out for its stellar performances from high-caliber actors like Kevin Spacey and Annette Bening as the Burnhams, a not-so-perfect family working their way through midlife crises, bouts of infidelity, and the antics of their teen daughter, Jane (Thora Birch). But it's Jane's rebellious friend Angela (Mena Suvari) and boy next door Ricky (Wes Bentley) who push things to the tipping point, with a far darker ending that you might anticipate. Alan Ball's script is rife with small, powerful revelations, rich cinematography, and sparkling wit, widening the scope on quiet Everytown drama.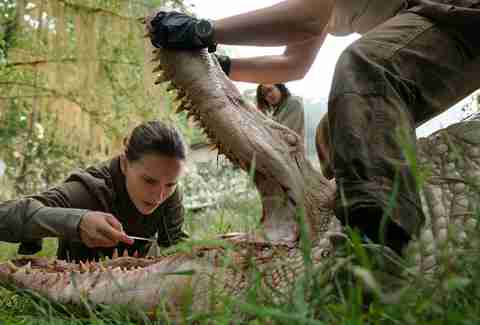 Annihilation (2018)
Filmmaker Alex Garland adapted Jeff VanderMeer's sci-fi novel into an equally kaleidoscopic, unnerving film that questions the nature of identity. While Garland doesn't stick to the book's plot entirely, he keeps the core concept: A team of women, including Portman's grief-stricken biology professor, venture into a quarantined territory of Florida known only as "Area X" to investigate a series of unexplained phenomena and disappearances. The journey quickly turns perilous, and it becomes clear that group won't make it out alive; as the viewer, you also won't want to turn back from this insane, mind-boggling adventure.
Arrival (2016)
Based on a novella by acclaimed science-fiction writer Ted Chiang, Arrival abandons space operatics and alien super-weapons to tell a first-contact story about the virtues of communication. When a squadron of spacecrafts touches down in remote areas of the globe, the Army enlists a linguist (Adams) to "speak" to the extraterrestrial squids inside. Through code-breaking and conversation, our human heroes learn a little about this highly intelligent species and even more about their emotional capacity. Methodical and chilly, almost to a fault, Arrival delivers the biggest twists of the year. Like, maybe we Earthlings could learn to get along.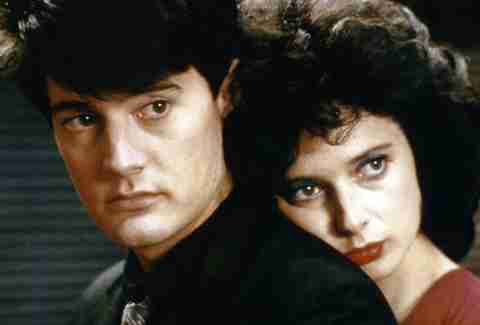 Blue Velvet (1986)
David Lynch's twitchy riff on film noir is the link between our reality and our dreams, each frame zooming in on the drips of suburbia melting into hell. Dennis Hopper deep-breathing into a gas mask doesn't have to make sense, it just does.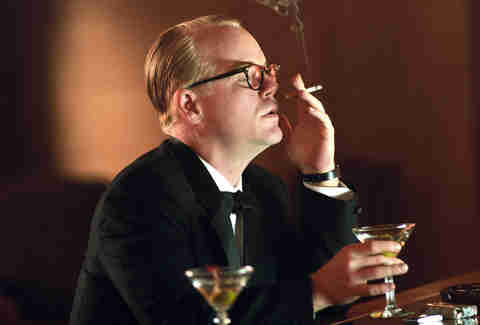 Capote (2005)
The late Philip Seymour Hoffman delivered an Oscar-winning performance as writer Truman Capote, whose process of reporting out his acclaimed 1966 nonfiction book, In Cold Blood, is documented in this solemn, sepia-blanched biopic. Like the author, Capote is fashionable and observant, a vehicle for a chameleon transformation while bubbling with psychology. Capote never finished another book after tracing back the events of a quadruple murder. The film grapples with why.
Columbus (2017)
Set against the real-life architectural wonders of Columbus, Indiana, this blissful drama pairs Casey (Haley Lu Richardson), a fresh-out-of-high-school librarian who studies town history by day and cares for her ex-meth-addict mother by night, and Jin (John Cho), a Korean book translator who returns to the Midwest when his father, a prominent designer, takes ill. Together they wander the modernist menagerie of Columbus, tour guide trivia making way for intimate conversation, and eventually, arguments that challenge their worst habits. Director Kogonada, a video essayist with Reddit cred, frames everything from towering glass office buildings to the long hallways of Casey's house with Zen-like composition, giving Columbus a beauty that strengthens the foundation of its two transcendent lead performances.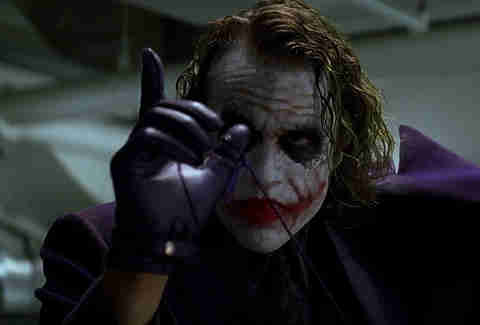 The Dark Knight (2008)
Not all superhero films are action movies, but The Dark Knight, with its Heat-inspired opening robbery, truck-flipping car chase, and Batman-as-NSA-watchdog high-rise fight, certainly qualifies. Critics have rightly dinged Christopher Nolan's incoherent editing and glaring plot holes, but the Inception director is a master of narrative stacking, layering stories to create a sense of frenzied tension. The Dark Knight is a brilliant Jenga tower of suspense. With Heath Ledger's iconic Joker performance at its center, the movie grabs you by the throat and doesn't let go.
Fences (2016)
This adaptation of August Wilson's Pulitzer Prize-winning play is a national service. Most of us didn't catch the playwright's sixth "Pittsburgh Cycle" installment when it debuted on Broadway in 1987, nor did we see Denzel Washington and Viola Davis in the acclaimed revival in 2010. Thanks to a commitment by Washington to film Wilson's body of work, the world can now witness this tightly wound examination of African-American life, adapted for film by Wilson himself. (He completed the screenplay before his death in 2005.)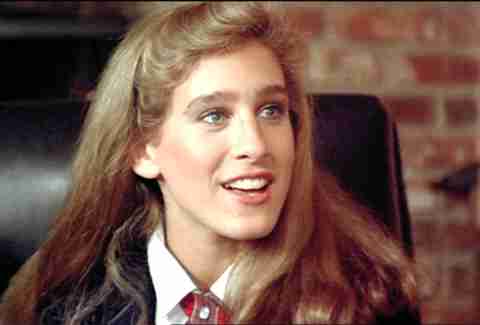 Girls Just Want to Have Fun (1985)
Long before we knew her as Carrie Bradshaw, a young Sarah Jessica Parker played a sheepish high school gymnast named Janey in this film that pretty much set the tone for many popular dance flicks that have followed it. The film centers on sheltered teenagers Janey and Lynne (Helen Hunt), who make it their mission to audition for a chance to appear on the fictional DanceTV against Janey's conservative father's wishes.
Heathers (1988)
If it weren't for Heathers, the darkest of pitch-black teen comedies, there'd be no Mean Girls. A young Winona Ryder stars as Veronica, the precocious high-schooler tasked with taking down a clique comprised of Heathers Duke, McNamara, and Chandler from the inside. Veronica gets help, though -- from a smoldering Christian Slater as ultimate bad boy J.D. What follows is acerbic and absurd, and left an undeniable mark on the teen pop culture that followed.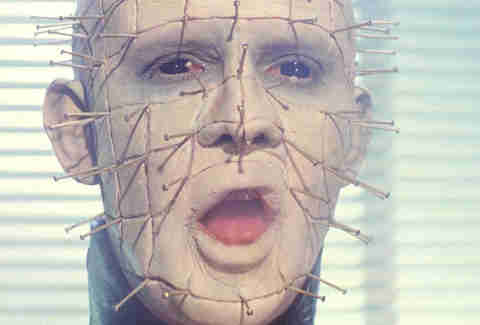 Hellraiser (1987)
Best remembered for the creepy cenobites -- and all the absurd sequels they inspired -- the original film in Clive Barker's long-running series is more psycho-sexual nail-biter than creature feature. Expertly directed by Barker himself, the movie has more than scares on its mind. It may have birthed Doug Bradley's iconic Pinhead character, but it's best moments plumb the depths of a broken marriage with all the verve of a great erotic thriller.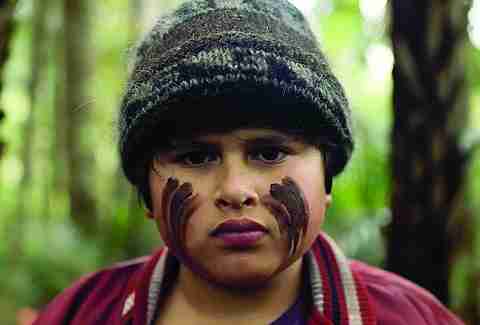 Hunt for the Wilderpeople (2016)
This New Zealand backwoods adventure roughs up every single coming-of-age cliché. Julian Dennison's Ricky is an absent-minded, hip-hop-obsessed, rebellious orphan. His grizzled foster father would like nothing more than to ship the little [expletive] back to government care. When the two find themselves stranded in the woods, mistaken for on-the-lam criminals, they... decide to own it. Wilderpeople is a generous genre blend, with Taika Waititi, director of the wacky, vampiric mockumentary What We Do in the Shadows, finding cheeky jokes in the duo's perilous journey. Backed by a synthy, horror movie-like score and lush backdrops, Wilderpeople is one of 2016's most transportive comedies.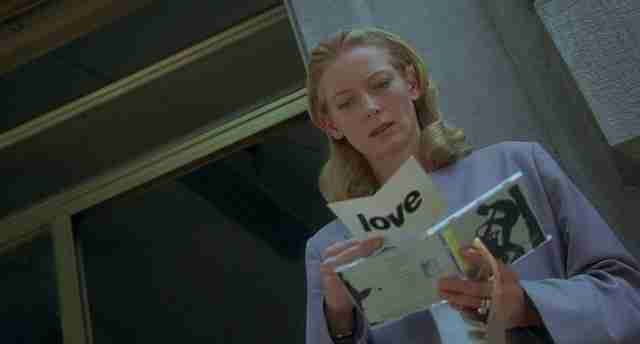 I Am Love (2010)
Luca Guadagnino (Call Me By Your Name, Suspiria) is the eye behind this stunning, seductive drama, about a series of sexual relationships bringing a wealthy Italian family to its knees. Tilda Swinton brings all the passion and lust to the lead role, while Guadagnino does a number to our senses with some of the most gorgeous food porn ever committed to screen.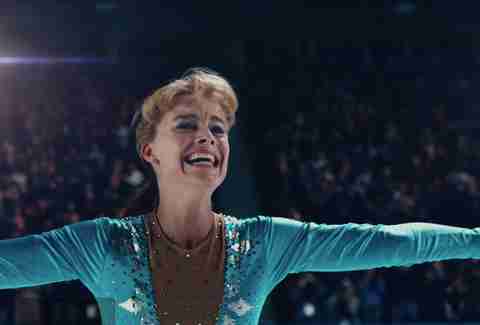 I, Tonya (2017)
This Oscar-nominated gem is a darkly comedic retelling of disgraced figure skater Tonya Harding's life in the rink, as well as her connection to the 1994 attack on fellow skater Nancy Kerrigan. You may not know whether to laugh or to cry while getting through the film, which stars Margot Robbie as its leading lady and the scene-stealing, Oscar-winning Allison Janney as her hawkish stage mom, but that's all the more reason to add it to your queue.
If Beale Street Could Talk (2018)
The close-ups of faces in If Beale Street Could Talk, director Barry Jenkins' adaptation of the James Baldwin novel of the same name, feel like they have the power to stop time. The eyes stare back at you, the music swells, and the world drops away. That makes sense since the couple in the film's story, Tish (KiKi Layne) and Fonny (Stephan James), are so in love, so connected on a deep level, that their relationship serves as a bulwark against institutional racism and familial forces that attempt to keep them apart. But the empathy of the movie's gaze doesn't just extend to the two stars at its center: In thrilling, tantalizing detours we spend time with Tish's watchful mother (Regan King, who won Best Supporting Actress at the Oscars for her role) and Fonny's old friend (Atlanta's Brian Tyree Henry). These wounded, wise characters build out the larger world of early 1970s Harlem, one filled with wonder and cruelty, that Jenkins is evoking.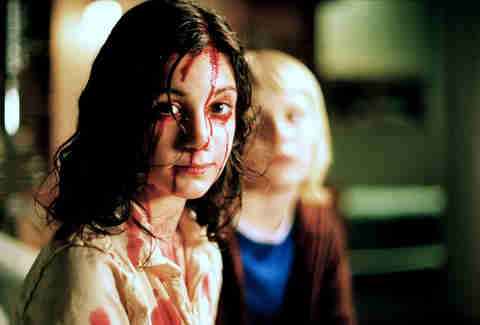 Let the Right One In (2008)
The timing was perfect for this grimly brilliant Swedish import: vampires were getting more than a little anemic (sorry) and long in the tooth (sorry again), but this fascinating adaptation of John Lindqvist's celebrated novel popped up and reminded us that vampire movies could still draw blood (very, very sorry). It's a simple story of a bullied young boy and an old vampire trapped in a teenager's body -- but it manages to branch off in a variety of unexpected directions. And hey, the American remake (Let Me In) is pretty solid in its own right.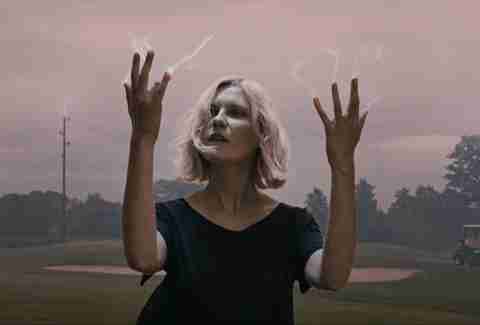 Melancholia (2011)
At once a family melodrama, an apocalypse movie, a fantasy epic, and a symbolic meditation on mental illness, Lars von Trier's Melancholia features a first act that focuses on Justine (played by Kirsten Dunst), a severely depressed bride-to-be struggling to make it through her nuptials, while part two shifts the focus to her sister Claire (Charlotte Gainsbourg), as both she and Justine react very differently to the discovery that a rogue planet is on a direct collision course with Earth. Overflowing with stunningly evocative imagery and devastating performances, Melancholia is one of the all-time best cinematic representations of depression, one that will haunt you long after the closing credits.
Primal Fear (1996)
Sometimes all it takes to sell a simple twist is a particularly fantastic acting performance, and that's precisely what happened when a young actor named Edward Norton made his cinematic debut in this tight-fisted courtroom thriller. Here, Norton plays a victim who finally strikes back against an allegedly perverted bishop. At first he's little more than a craven, stuttery schizophrenic. That quickly changes in the final act when the movie reveals that, not only is Norton a murderer, but his schizophrenia was all an elaborate ruse.
Rain Man (1988)
Barry Levinson's Oscar-winning classic follows a young hustler (Tom Cruise) who vies for the trust and custody of his older brother (Dustin Hoffman), an autistic savant, after the latter inherits their father's multimillion dollar estate. As the unlikely duo hits the road across the Western US, they (spoiler!) learn as much about themselves as they do each other. It's a must (re-)watch, the kind of potent dramedy that'll still split your sides and empty your tear ducts within the same scene.
Revolutionary Road (2008)
Sometimes, you just want to watch a great actor explode. With Mad Men soaring, maybe we didn't need Sam Mendes' adaptation of the acclaimed Richard Yates novel, but the descent into suburban malaise offered Leonardo DiCaprio and Kate Winslet the reunion of a lifetime. Their bitter feuds lay waste to ceramic kitchenware. Their looks, bubbling in living portrait after living portrait, scorch harder. Revolutionary Road is stage acting worthy of Broadway. On screen, it's a salvo of in-your-face confrontations, DiCaprio and Winslet pushing themselves to extremes.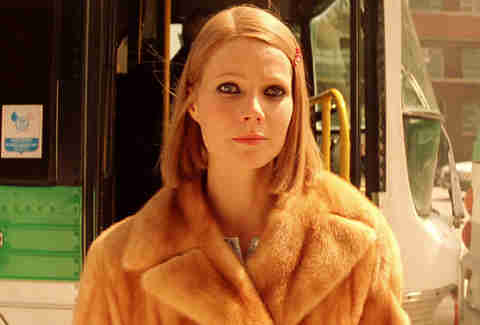 The Royal Tenenbaums (2001)
Nearly two decades after its release, The Royal Tenenbaums remains director Wes Anderson's most recognizable work, with still-quotable lines, a star-packed ensemble cast, and Anderson's beautiful sets highlighting the wry satire that plays out in a dysfunctional upper-crust family. Always rewatchable.
Shutter Island (2010)
It's difficult to dramatize grief. In his haunted adaptation of Dennis Lehane's pulpy gothic novel, director Martin Scorsese uses visceral horror imagery to convey despair. Leonardo DiCaprio's terrified mug is the film's spookiest special effect. With every grimace, furrowed brow, and anguished sob, he brings you into the tortured psyche of Edward Daniels, a man who cannot escape his past no matter how hard he tries. It's a carefully modulated performance that helps sell the film's occasionally wonky twists. More than anything, it makes you wish DiCaprio will return to the horror genre in the future. 
Silence (2016)
Martin Scorsese spent 20 years developing his adaptation of Shūsaku Endō's novel, the story of two Portuguese Catholic priests who travel to Nagasaki, Japan, to rescue their mentor from religious persecution, and it feels like the minimum time required. Silence is a weathered ark, wrestling with the power and pull of religion from a God's eye view. Sebastião (Andrew Garfield) arrives to Japan to push his scripture. Over his journey, lush, meditative, and bloody, thanks to the Japanese campaign to force Christian priests into apostasy, he will question everything, and beg his savior for guidance. Scorsese asks the Big Questions, making for one of the most challenging films of his career.
Sorry to Bother You (2018)
In the music he made as a member of the Oakland hip-hop group The Coup, Boots Riley displayed a gift for tackling big, provocative ideas about politics, labor, inequality, and race with wit and nerve. It's unsurprising that Sorry to Bother You, the bracing comedy he wrote and directed about telemarketer Cassius Green (Lakeith Stanfield) using his "white voice" to climb the corporate ladder, would pack a similar punch. While the surreal visual sensibility of the film recalls a string of indie hits of the '00s, particularly the freewheeling work of Michel Gondry and Spike Jonze, those movies were often content to wallow in emotional solipsism. Eternal Sunshine was about climbing in your own brain; Sorry to Bother You is about reaching out into the world around you and shaking it up. Riley's wickedly funny, tonally adventurous story is prescriptive. It's a brilliant satire, but it's also a blueprint.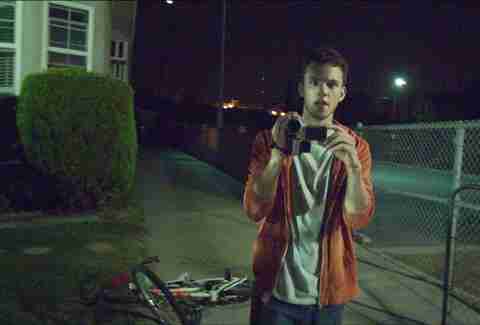 V/H/S (2012)
An anonymous benefactor tasks a gang with breaking into a house and stealing a VHS tape. They find several, which become the found-footage shorts that comprise this freaky anthology. There's an out-of-this-world sexcapade, a road trip gone awry, a killer glitch, a messed-up video-chatting boyfriend, and a haunted house. V/H/S might sound gimmicky, but we guarantee at least one of its vignettes will make you cower and cry. The collection's strengths are its overarching vision and self-awareness, as well as its diversity of scares.
The Virgin Suicides (1999)
Sofia Coppola's adaptation of Jeffrey Eugenides' novel of the same name will put you in a daze; it's a cinematic representation of feeling 16, with all the attendant desire and melodrama. The voyeuristic film tells the story of several young boys' obsession with understanding the mythos behind the sheltered but painfully beautiful Lisbon sisters, who live under the domineering veil of their strict, devout parents. As the tantalizing Lux Lisbon, Kirsten Dunst seduces with a bite, and while the girls gasp for release, Coppola validates their youthful pain in the way that only her unapologetically feminine lens can.
Young Adult (2011)
Mavis Gary, the protagonist of Jason Reitman's acerbic dark comedy Young Adult, is a jerk. She's got a drinking problem, a failed marriage, an unfulfilling career as a ghostwriter, and a tendency to greet every person she meets on a trip back to her hometown with barely concealed contempt. And, yet, Charlize Theron's clever performance and Diablo Cody's sharp script make you understand Mavis' plight without sacrificing the bitterness that makes her such a captivating character. It's a high-wire act that the movie nails in its brisk runtime. By the end, you might not want to hang out with Mavis, but you at least know where she's coming from.