Netflix may have been first to the streaming game, but it's far from the only player. Hulu, for example, has steadily improved the quality and diversity of its on-demand streaming offerings, to the point where now you can find titles that are just as good (if not better) than what's on Netflix. Here, to make our case, are the best movies currently on Hulu:
Recommended Video
'American Horror Story's New Season Makes Terrifying Connections to Current Events
10 Cloverfield Lane (2016)
Ignore the fact that J.J. Abrams' second Cloverfield movie isn't a straight sequel to the 2008 original, and you'll stumble into one of the eeriest thrillers in ages -- and one of the best movies of 2016. The story of three fated companions averting (theoretical) apocalypse in a subterranean bunker runs like clockwork. Every 10 minutes offers a new reveal, a new exacerbation of paranoia. Unnerving performances -- especially Mary Elizabeth Winstead's troubled captive -- and a delight in madness prevent 10 Cloverfield Lane from settling on just one answer. It's a have-your-cake-and-eat-it-too horror movie, where the sights and sounds crescendo to the very last beat.
A League of Their Own (1992)
The movie that famously taught us that there's no crying in baseball follows a (fictional) season of the (real) Rockford Peaches, who played in the All-American Girls Professional Baseball League, founded during World War II when many of the best Major Leaguers were off in the service. With a roster of actresses including Geena Davis, Madonna, and Rosie O'Donnell, the Peaches try to save their league, win a title, and in their most daunting challenge, turn around their alcoholic jerk of a manager, played by Tom Hanks. (Spoiler: they accomplish two out of three.)
American Gangster (2007)
Word of advice: Never piss off Denzel Washington. The Oscar-winning actor stars in this biological crime drama as Frank Lucas, a 1970s drug lord operating out of New York City. But of course, no film about a crime boss is complete without a cop -- in this case, that'll be Russell Crowe -- who's determined to take him down.
Anomalisa (2015)
Charlie Kaufman and Duke Johnson's intoxicating stop-motion-animated drama mixes existential crisis and self-discovery in a way that's at once depressing as hell and uplifting. Honing in on a popular motivational speaker's business trip, the duo tackles the pitfalls of the mundane while making a movie that's anything but. David Thewlis and Jennifer Jason Leigh play characters so rich, you'll soon forget they're lending their voices to puppets.
Arrival (2016)
Based on a novella by acclaimed science-fiction writer Ted Chiang, Arrival abandons space operatics and alien super-weapons to tell a first-contact story about the virtues of communication. When a squadron of spacecrafts touches down in remote areas of the globe, the Army enlists a linguist (Adams) to "speak" to the extraterrestrial squids inside. Through code-breaking and conversation, our human heroes learn a little about this highly intelligent species and even more about their emotional capacity. Methodical and chilly, almost to a fault, Arrival delivers the biggest twists of the year. Like, maybe we Earthlings could learn to get along.
Barbershop: The Next Cut (2016)
More than a decade after the last Barbershop, the gang's debates on relationships, gender, family, and age gaps are even wilder, thanks to Ice Cube's bro-heavy barbershop sharing floor space with Regina Hall and Nicki Minaj's salon. And in the hands of Black-ish creator Kenya Barris and Tracy Oliver (Survivor's Remorse), they're crucial. The barbershop, always a safe haven, is embroiled in gang violence and city bureaucracy. Cube's Calvin, his staff, and his patrons find their usual fire silenced by tragedy. Names like Freddie Gray, Michael Brown, and Trayvon Martin are on the tips of these characters' tongues. The movie has the dramatic prowess to make it work, swinging from hard laughs -- Common, New Girl's Lamorne Morris, and the fiery Minaj steal the show -- to potent drama.
Basic Instinct (1992)
Has any movie ever done more for ice-based weapons? Nineties bad-boy director Paul Verhoeven (Showgirls, Total Recall) gave us this lurid tale of a damaged cop, played with real scumbag glee by Michael Douglas, investigating an icepick-wielding serial killer, but Sharon Stone is the real star of this show. Unlike the late-night premium cable schlock that attempted to steal its sleazy style, this pulp classic has a sense of humor and a Hitchcockian playfulness to go along with all the nudity, violence, and cheesy one-liners.
Carrie (1976)
Adolescence is horrifying. Having taught high school English and endured his own punishing awkward teen years, Stephen King channeled a lifetime of social anxiety, discomfort, and anger into his brisk, righteous first novel, which Brian De Palma then turned into a stylish bloodbath. Anchored by a vulnerable, complex performance from Sissy Spacek and a showy turn from Piper Laurie as Carrie's God-fearing mother, it's the rare horror film that works both as psychological portraiture and special-effects blowout. Skip the muddled 2013 remake and get your thrills straight from the source.
Crank 2: High Voltage (2009)
Building on the over-the-top sensibility they explored in 2006's Crank, writer and director team Neveldine/Taylor unsurprisingly take the "more is better" approach to this action movie sequel starring Jason Statham. Unlike the Transporter movies, which try to make the bald-headed Englishman look as cool as possible, the Crank films are all about putting his hapless character Chev Chelios in humiliating positions: the guy gets beat up worse than Wile E. Coyote. In this one, his heart has been replaced with a battery and he needs to keep it charged -- or die trying. It takes the "Speed but with a human" idea of the first Crank to dizzying, hilarious heights.
Columbus (2017)
Set against the real-life architectural wonders of Columbus, Indiana, this blissful drama pairs Casey (Haley Lu Richardson), a fresh-out-of-high-school librarian who studies town history by day and cares for her ex-meth-addict mother by night, and Jin (John Cho), a Korean book translator who returns to the Midwest when his father, a prominent designer, takes ill. Together they wander the modernist menagerie of Columbus, tour guide trivia making way for intimate conversation, and eventually, arguments that challenge their worst habits. Director Kogonada, a video essayist with Reddit cred, frames everything from towering glass office buildings to the long hallways of Casey's house with Zen-like composition, giving Columbus a beauty that strengthens the foundation of its two transcendent lead performances.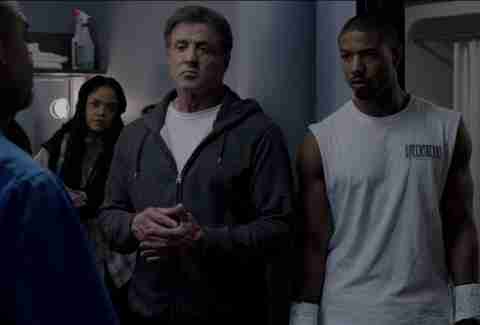 Creed (2015)
Names carry weight. Ryan Coogler's simultaneously tender and ferocious boxing story owned carrying a legacy as its primary theme. Watching Michael B. Jordan's Adonis Creed struggle to accept his own father's name becomes a complex metaphor for the movie's own tricky relationship with Sylvester Stallone's iconic 1976 original. How loyal to the past should we be? Coogler doesn't have the answers, but, like in Fruitvale Station, he raises tough questions with tenacity and grace.
Dirty Rotten Scoundrels (1988)
Michael Caine and Steve Martin are the best/worst kind of partners in crime. As con artists looking to defraud the uber-rich floating around the French Riviera, the two become uneasy partners before their clashes lead to a bet on who can defraud an heiress, with the loser leaving town for good. The physicality of Martin plays perfectly off the refinement of Caine, and together with Glenne Headley (as the heiress), they deliver one of the funniest, twist-filled movies of all time.
Everybody Wants Some!! (2016)
What Dazed and Confused did for the hazy, hedonistic high school years, Everybody Wants Some!! does for the horn-dog college experience, a moment when lives reboot and anything is possible. On the first weekend before school, incoming freshman Jake (Blake Jenner) joins his new baseball team brethren to party like he's never partied before, rolling through disco joints, punk clubs, house parties blasting Van Halen, and every vice under the sun. Luckily, the perfect cast keeps Everybody Wants Some!! light on its feet.
Fences (2016)
This adaptation of August Wilson's Pulitzer Prize-winning play is a national service. Most of us didn't catch the playwright's sixth "Pittsburgh Cycle" installment when it debuted on Broadway in 1987, nor did we see Denzel Washington and Viola Davis in the acclaimed revival in 2010. Thanks to a commitment by Washington to film Wilson's body of work, the world can now witness this tightly wound examination of African-American life, adapted for film by Wilson himself. (He completed the screenplay before his death in 2005.)
Girls Just Want to Have Fun (1985)
Long before we knew her as Carrie Bradshaw, a young Sarah Jessica Parker played a sheepish high school gymnast named Janey in this film that pretty much set the tone for many popular dance flicks that have followed it. The film centers on sheltered teenagers Janey and Lynne (Helen Hunt), who make it their mission to audition for a chance to appear on the fictional DanceTV against Janey's conservative father's wishes.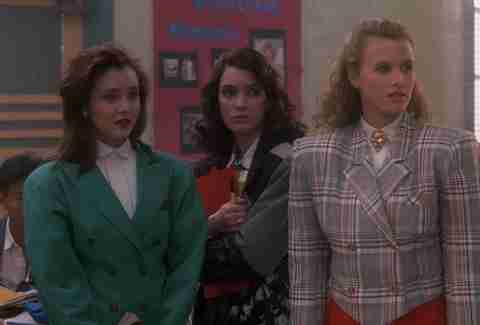 Heathers (1988)
If it weren't for Heathers, the darkest of pitch-black teen comedies, there'd be no Mean Girls. A young Winona Ryder stars as Veronica, the precocious high-schooler tasked with taking down a clique comprised of Heathers Duke, McNamara, and Chandler from the inside. Veronica gets help, though -- from a smoldering Christian Slater as ultimate bad boy J.D. What follows is acerbic and absurd, and left an undeniable mark on the teen pop culture that followed.
Hunt for the Wilderpeople (2016)
This New Zealand backwoods adventure roughs up every single coming-of-age cliché. Julian Dennison's Ricky is an absent-minded, hip-hop-obsessed, rebellious orphan. His grizzled foster father would like nothing more than to ship the little [expletive] back to government care. When the two find themselves stranded in the woods, mistaken for on-the-lam criminals, they... decide to own it. Wilderpeople is a generous genre blend, with Taika Waititi, director of the wacky, vampiric mockumentary What We Do in the Shadows, finding cheeky jokes in the duo's perilous journey. Backed by a synthy, horror movie-like score and lush backdrops, Wilderpeople is one of 2016's most transportive comedies.
Let the Right One In (2008)
The timing was perfect for this grimly brilliant Swedish import: vampires were getting more than a little anemic (sorry) and long in the tooth (sorry again), but this fascinating adaptation of John Lindqvist's celebrated novel popped up and reminded us that vampire movies could still draw blood (very, very sorry). It's a simple story of a bullied young boy and an old vampire trapped in a teenager's body -- but it manages to branch off in a variety of unexpected directions. And hey, the American remake (Let Me In) is pretty solid in its own right.
Manhunter (1986)
Michael Mann's sleek, stylish crime thriller, adapted from Thomas Harris's novel Red Dragon, will always exist in the shadow of Jonathan Demme's far more popular and acclaimed Hannibal Lecter movie The Silence of the Lambs, which won Best Picture in 1991 and turned fava beans into a national punchline. (For some contemporary horror fans, Bryan Fuller's TV series Hannibal looms even larger.) That's fine: Manhunter, which features Brian Cox as the cannibalistic serial killer and William Petersen as expert profiler Will Graham, benefits from lower expectations. It's the perfect late-night streaming discovery.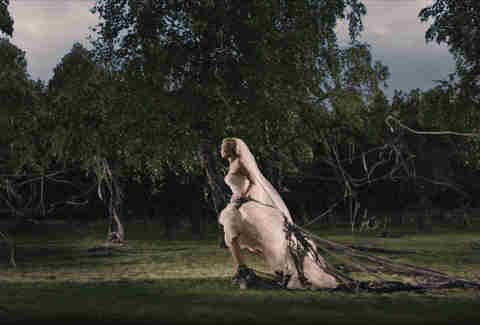 Melancholia (2011)
At once a family melodrama, an apocalypse movie, a fantasy epic, and a symbolic meditation on mental illness, Lars von Trier's Melancholia features a first act that focuses on Justine (played by Kirsten Dunst), a severely depressed bride-to-be struggling to make it through her nuptials, while part two shifts the focus to her sister Claire (Charlotte Gainsbourg), as both she and Justine react very differently to the discovery that a rogue planet is on a direct collision course with Earth. Overflowing with stunningly evocative imagery and devastating performances, Melancholia is one of the all-time best cinematic representations of depression, one that will haunt you long after the closing credits.
Nerve (2016)
Before they terrified you with Paranormal Activity 3 and 4, directors Henry Joost and Ariel Schulman made the social media paranoia doc Catfish, an essential document of pre-Tinder online dating. Their movie Nerve, an Emma Roberts- and Dave Franco-starring techno-thriller about a deadly mobile-gaming app, splits the difference between visceral scares and sly social commentary. It's the rare movie that attempts to mimic the aesthetics of the internet -- emojis, text messages, Skype -- and mostly gets the details of the Pokémon Go era right while still providing old-fashioned scares.
Silence (2016)
Martin Scorsese spent 20 years developing his adaptation of Shūsaku Endō's novel, the story of two Portuguese Catholic priests who travel to Nagasaki, Japan, to rescue their mentor from religious persecution, and it feels like the minimum time required. Silence is a weathered ark, wrestling with the power and pull of religion from a God's eye view. Sebastião (Andrew Garfield) arrives to Japan to push his scripture. Over his journey, lush, meditative, and bloody, thanks to the Japanese campaign to force Christian priests into apostasy, he will question everything, and beg his savior for guidance. Scorsese asks the Big Questions, making for one of the most challenging films of his career.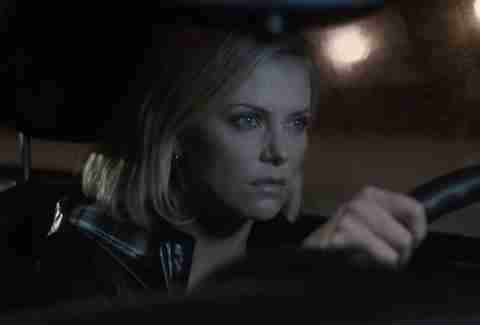 Young Adult (2011)
Mavis Gary, the protagonist of Jason Reitman's acerbic dark comedy Young Adult, is a jerk. She's got a drinking problem, a failed marriage, an unfulfilling career as a ghostwriter, and a tendency to greet every person she meets on a trip back to her hometown with barely concealed contempt. And, yet, Charlize Theron's clever performance and Diablo Cody's sharp script make you understand Mavis' plight without sacrificing the bitterness that makes her such a captivating character. It's a high-wire act that the movie nails in its brisk runtime. By the end, you might not want to hang out with Mavis, but you at least know where she's coming from.
Zodiac (2007)
David Fincher's movie is for obsessives. In telling the story of the Zodiac Killer, a serial murderer who captured the public imagination by sending letters and puzzles to the Bay Area press, the famously meticulous director zeroes in on the cops, journalists, and amateur code-breakers who made identifying the criminal their life's work. With Jake Gyllenhaal's cartoonist-turned-gumshoe Robert Graysmith at the center, and Robert Downey Jr.'s barfly reporter Paul Avery stumbling around the margins, the film stretches across time and space, becoming a rich study of how people search for meaning in life. Zodiac is a procedural thriller that makes digging through old manilla folders feel like a cosmic quest.
Sign up here for our daily Thrillist email and subscribe here for our YouTube channel to get your fix of the best in food/drink/fun.