13 Documentaries That'll Inspire and Surprise You
Maidentrip

| First Run Features
Maidentrip

| First Run Features
Documentaries can be heavy viewing -- speaking truth to power is great and all, but perhaps your idea of a relaxing Friday night doesn't include the West Memphis Three.
If you're in the mood to watch happy and uplifting nonfiction stories, below are a dozen titles filled with positivity, hopefulness, and joy. Keep them in mind for when you want a true story, but also want to feel good about life.
In Heaven There Is No Beer? (1984)
Les Blank was a filmmaker who captured joy and devotion better than any other, particularly with regards to food, music, dancing, and other cultural delights. This film showcases all of it, the intoxication of life (and yes, obviously, beer) through a look at the American polka scene. Even though hobby and fandom documentaries have become so plentiful, and most of them so generic, that as a whole they're looked at as lighter fare, there's something undoubtedly inspirational about people having a passion they share with the world.
Where to watch it: Stream on FilmStruck
Hoop Dreams (1994)
"Dreams" can either sound like out-of-reach fantasy or something worth striving for, depending on your attitude. There is a whole lot of real life in Steve James's classic sports documentary, and it's not shaped in a way to always be an enjoyable film. Yet it is ultimately uplifting, no matter what happens to the two young subjects followed for six years as they seek better lives through their basketball talent, because it is about driven people working hard and overcoming obstacles every day to go after those dreams.
Where to watch it: Stream on Fandor, FilmStruck, Showtime, and Starz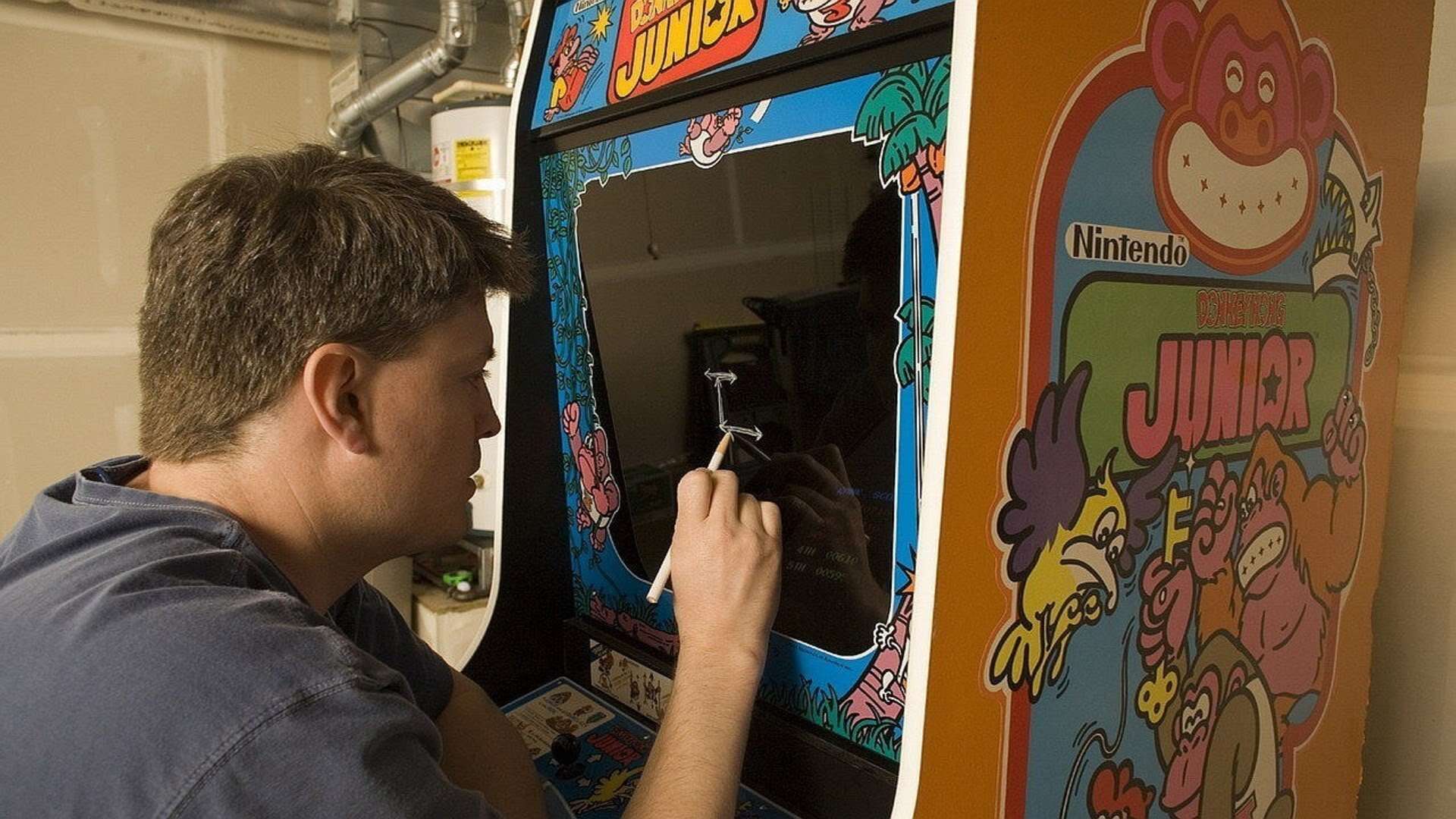 The King of Kong: A Fistful of Quarters (2007)
If you ask a group of pop-culture enthusiasts for a suggestion of an enjoyable documentary, someone (if not everyone) will name Seth Gordon's The King of Kong. It's so entertaining that in the past decade it's become sort of the gateway for people to discover nonfiction cinema. The story is your basic underdog tale, the specifics being that it's set in the world of video-game score records, with Steve Wiebe as our everyman hero who goes up against the villainized reigning champ, Billy Mitchell.
Where to watch it: Rent on iTunes, Amazon, and VOD
Man on Wire (2008)
Philippe Petit had a dream, an impossible dream for most people, but one he would achieve and which would make everyone believe that anything was attainable. James Marsh's Oscar-winning documentary enthrallingly chronicles Petit's journey from France to New York City, where in 1974 he walked a tightrope between the Twin Towers of the World Trade Center. The film is structured like a heist caper, complete with the fully captured climactic moment, while subtly paying tribute to the fallen buildings -- more positivity in response to disaster.
Where to watch it: Stream on Netflix
Jane's Journey (2010)
Jane Goodall is famous for her work with chimpanzees, but as this film shows, she's as much of a human rights activist as an animal rights activist. In fact, she stresses that you can't properly be the latter without first being the former. There's both a link and separation made between the two aspects of her nonstop efforts around the globe teaching about conservation, the environment, and the need for better education about both in first- and third-world nations alike. Goodall is profiled as a persistent hero for people and all other living creatures on Earth.
Where to watch it: Rent on iTunes
The Loving Story (2011)
Not to be overshadowed by the new dramatic version of Mildred and Richard Loving's story and landmark Supreme Court case, this documentary does a fine enough job on its own, effectively using simple documentary elements such as archival footage and talking-head interviews. The legal victory, which saw the abolishment of bans on mixed-race marriage in America, is an essential matter of inspiration on its own, but the Lovings, seen in intimate vérité material shot in the 1960s, are also a revelation in their love, humanity, and modesty.
Where to watch it: Stream on HBO NOW or HBO GO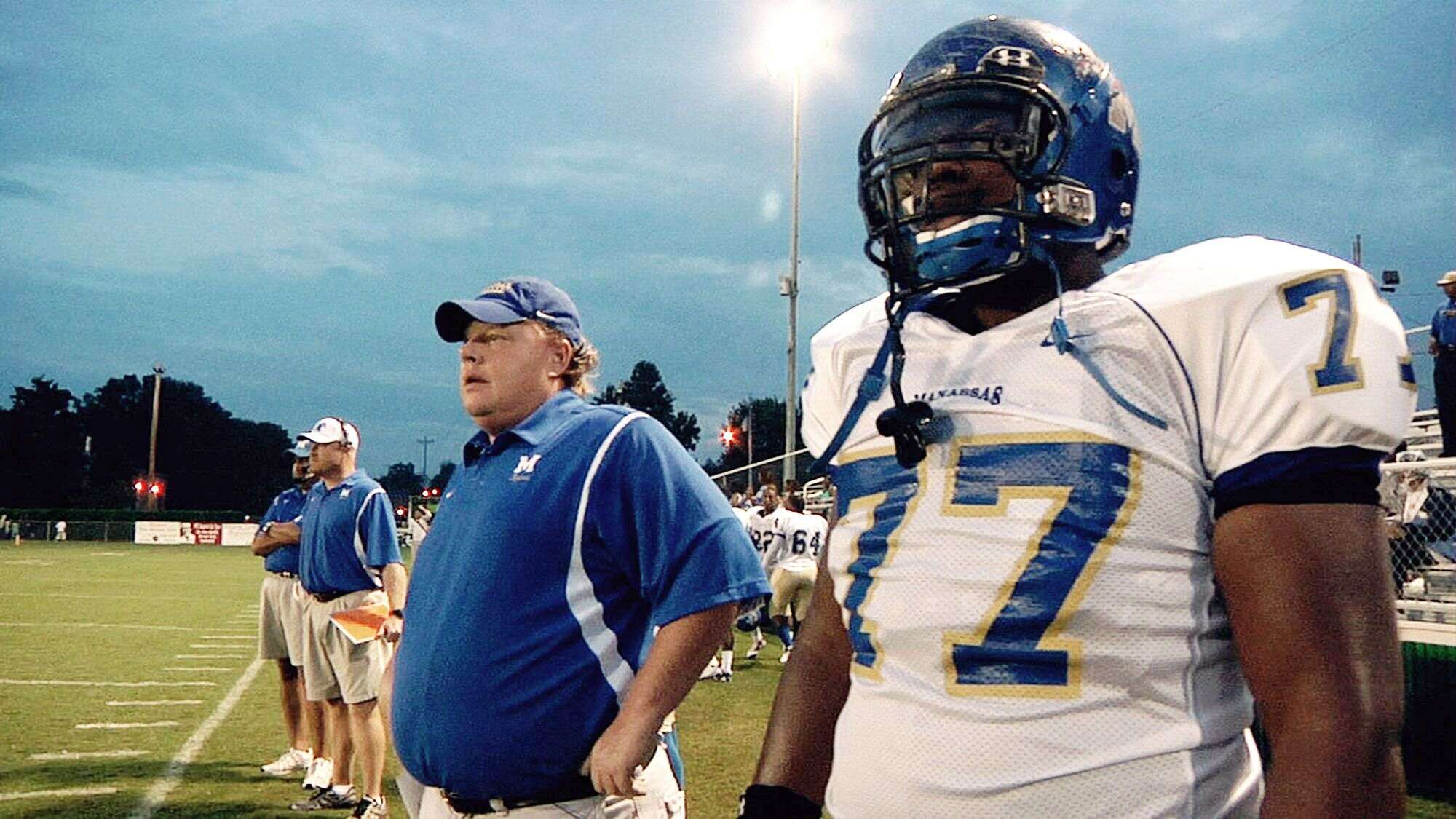 Undefeated (2011)
If you like feel-good sports movies with underdogs going the distance to complete a triumphant season, this documentary can entertain and inspire with the best dramatic films out there. The coach of the Manassas Tigers, a high school football team from the poor side of Memphis, gives the crowd-pleasing Oscar winner a real emotional and motivational spark. Undefeated is conventional, with enough of the usual sports movie obstacles that it almost feels scripted, plus it looks too good to be true, but it is, and it's a wonderful work of nonfiction.
Where to watch it: Stream on Netflix
Don't Stop Believin': Everyman's Journey (2012)
Many music documentaries in recent years -- including Justin Bieber: Never Say Never and Presenting Princess Shaw -- share stories of artists finding fame through online channels. But the subject of this film comes across as the biggest internet Cinderella of them all, and he's surely the most grateful.
Arnel Pineda went from being an unknown Filipino cover-song singer to replacement frontman for the internationally popular rock band Journey, all thanks to some YouTube videos. The film follows the group on tour as Pineda and the veteran members find a new balance while also acquiring a new fanbase.
Where to watch it: Stream on Netflix
Maidentrip (2013)
In 2012, after more than a year at sea, 16-year-old Laura Dekker became the youngest person to sail around the world single-handedly. This film documents the entire adventure, from her departure from Gibraltar westward, through the Southern Hemisphere. As you might expect, Dekker encounters many difficulties along the way, not just in terms of the treacherous seas, either. Maidentrip is as much a teen coming-of-age story, with metaphorical themes aplenty, as it is about the specific feat of circumnavigating the globe alone.
Where to watch it: Rent from iTunes and other digital outlets
Particle Fever (2013)
This is not a documentary about the Large Hadron Collider, the huge particle accelerator that straddles France and Switzerland underneath the Alps. It is not a film that will necessarily teach you about the science of particle physics or explain in easy terms what the Higgs boson is (though you may learn a bit, thanks to handy animated graphics).
It's about the physicists, including then-83-year-old Peter Higgs -- whose namesake subatomic particle is the Holy Grail of particle physics -- who worked their whole lives in devotion to science, searching for a particle no one has ever proven exists. As such, it's one of the greatest, most riveting portrayals of passion and excitement ever put on screen.
Where to watch it: Stream on Netflix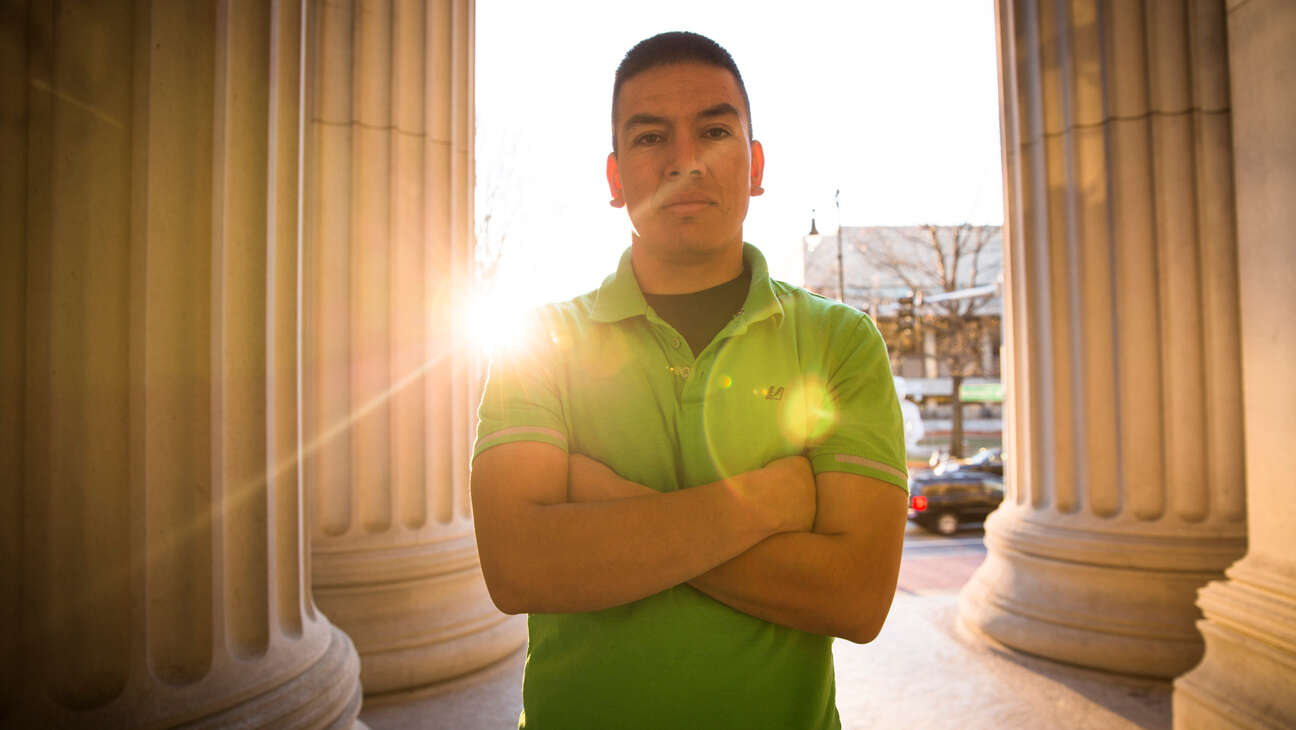 Underwater Dreams (2014)
This Michael Peña-narrated documentary recounts a historic victory for a group of high school robotics club members who also happen to be undocumented Americans, and continues to chronicle their achievements in the years after leaving high school. Their paths vary professionally and politically, but everything they accomplish comes despite legal obstacles to their education and employment. Even if they don't inspire you to be a science nerd or activist for the cause, the film's charming subjects will at least contagiously put a big smile on your face.
Where to watch it: Rent on iTunes
Batkid Begins (2015)
There's nothing sadder than terminal disease, and a child with the diagnosis makes it especially depressing. Five-year-old cancer patient Miles Scott had a dream to become a superhero for a day, and in 2013 the Make-A-Wish Foundation, the city of San Francisco, and thousands of people made it happen for him. This film about one of the foundation's greatest projects shows the powerful role community can play in providing relief for the terminally ill.
Where to watch it: Stream on Netflix
The Eagle Huntress (2016)
One of 2016's best docs, this portrait of a 13-year-old Kazakh girl defying gender-based social expectations in her nomadic Mongolian community fills the heart with warmth. After training with her father, Aisholpan becomes the first female to enter the annual Golden Eagle Festival's competition for eagle hunters. That and her youth combine to make this an adorable underdog sports story, partly staged to make it all the more cinematic and entertaining in its presentation. Daisy Ridley's narration reminds us of her own empowered Star Wars character, providing a frame of reference with mainstream Western appeal.
Where to watch it: Rent on iTunes, Amazon, and VOD
Sign up here for our daily Thrillist email, and get your fix of the best in food/drink/fun.
Christopher Campbell is a freelance film editor and critic, and the founder of the documentary review site Nonfics. Follow him for opinions of all sorts of movies @thefilmcynic.