13 Instrumental Albums to Help You Focus and Get Things Done
Even if you have a "fun" or "rewarding" job, there will always be those mind-numbing moments that require immense effort to power through. And by "immense effort," I mean "amazing music." While it's unclear if listening to your favorite jams actually increases productivity, one thing is for sure: music makes any activity -- cramming for a test, doing dishes, performing data entry -- feel way less mind-numbing.
The problem: listening to music with lyrics while working can be distracting! (Trust me: it's hard to focus while Method Man is in your ear on A Little Life threatening to sew your asshole closed and keep feeding you and feeding you.) To help you in your ongoing quest to get shit done, here are 13 instrumental and ambient albums that will help you clear your to-do list -- or at least keep you from going insane with boredom.
(One preemptive caveat: this is by no means a comprehensive primer on ambient, jazz, classical, or instrumental rock music. If you have a favorite record from a particular genre cited below, share in the comments, and check out a Spotify playlist sampler below.)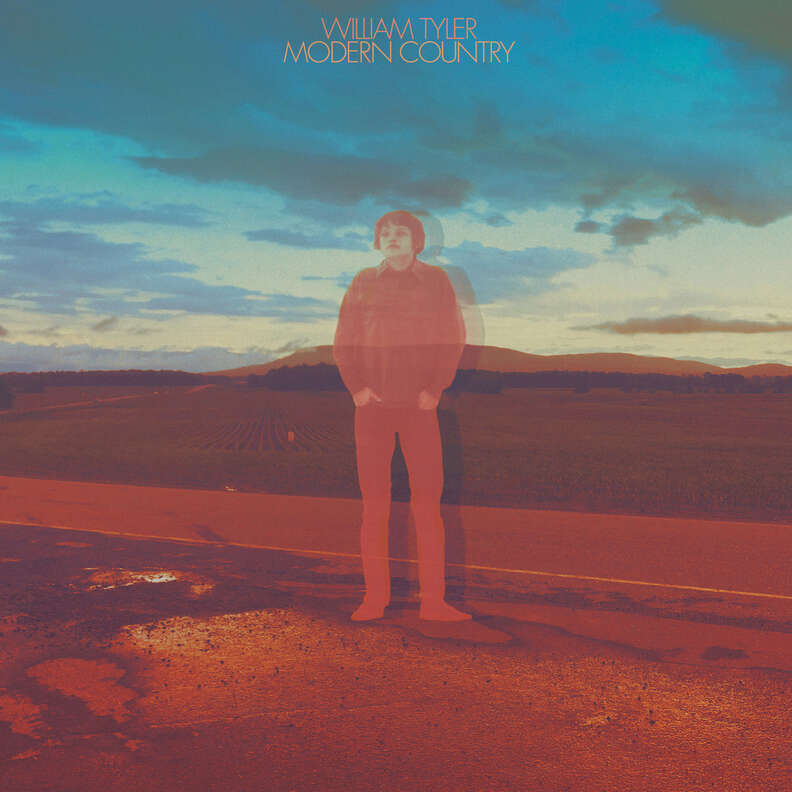 William Tyler, Modern Country (2016)
Sounds like: The smell of wood chips
Good for: Building a log cabin
Tennessee finger-picking maestro William Tyler works in the same twangy tradition as John Fahey, but over three albums he's carved out his own lane of soothing, reflective, and quietly political solo guitar work. His new record is his most expansive yet, brimming over with folk riffs, creeping synths, and inventive percussion from Wilco drummer Glenn Kotche. It's a road trip of Tyler's psyche, and luckily the expressway to his skull is filled with beautiful views.
Mary Lattimore, At the Dam (2016)
Sounds like: Elevator music to the heavens
Good for: Organizing a bookshelf of possibly enchanted texts
Harp music is incredibly peaceful. If you've ever spent an afternoon getting lost in the beguiling songs of Joanna Newsom, then you owe it yourself to check out Lattimore's serene, slow-build compositions. It will make every click of your keyboard sound like you're plucking a flower from some imp's garden. Also, it's the only harp album with a song about legendary college basketball coach Jimmy Valvano!
J Dilla, Donuts (2006)
Sound like: A crate of records being dumped on your head
Good for: Making Excel spreadsheets feel cool
The music of the late, great producer J Dilla has become more widely celebrated in the years since his death in 2006. While he spent years producing tracks for legendary groups like A Tribe Called Quest, De La Soul, and the Pharcyde, his real magnum opus is this sly, unassuming collection of beats. In recent years, other hip-hop artists and producers have released impressive instrumental records -- works by Clams Casino, araabMUZIK, and Oddisee come to mind -- but Donuts remains the gold standard. Especially if you're looking to make the day fly by.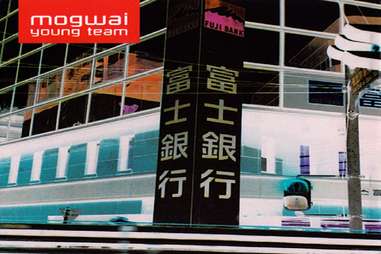 Mogwai, Young Team (1997)
Sounds like: Angry young Scottish men
Good for: Heavy demolition
Post-rock is the most effective genre to retreat to if you're really looking to get shit done. It's not background music -- depending on the band things can get pretty thunderous -- but I find it helps me "lock in" unlike anything else on this list. Mogwai's Young Team finds the group perfecting the loud/soft guitar dynamic that defines the sound of bands like Godspeed! You Black Emperor, Explosions in the Sky, and Thee Silver Mt. Zion Memorial Orchestra. Tracks like "Like Herod" and "Mogwai Fear Satan" build to annihilating volumes. Sure, this album has one track with vocals on it -- the aching "R U Still in 2 It" -- but don't hold that against it.
Earth, Earth 2 (1993)
Sounds like: A glacier falling on your head
Good for: Painting the walls in hell
Call it doom metal, slow metal, or drone metal -- the music of Earth is elemental. The Olympia, Washington-based group created a haunting, dread-inducing aesthetic on their first record Earth 2 -- no relation to the '90s sci-fi show-- and they've continued to refine their approach over the years. If the sound of guitars growling like broken robots breathing their final breaths makes you nervous, um, maybe stay away. But otherwise, dive in. The water is freezing!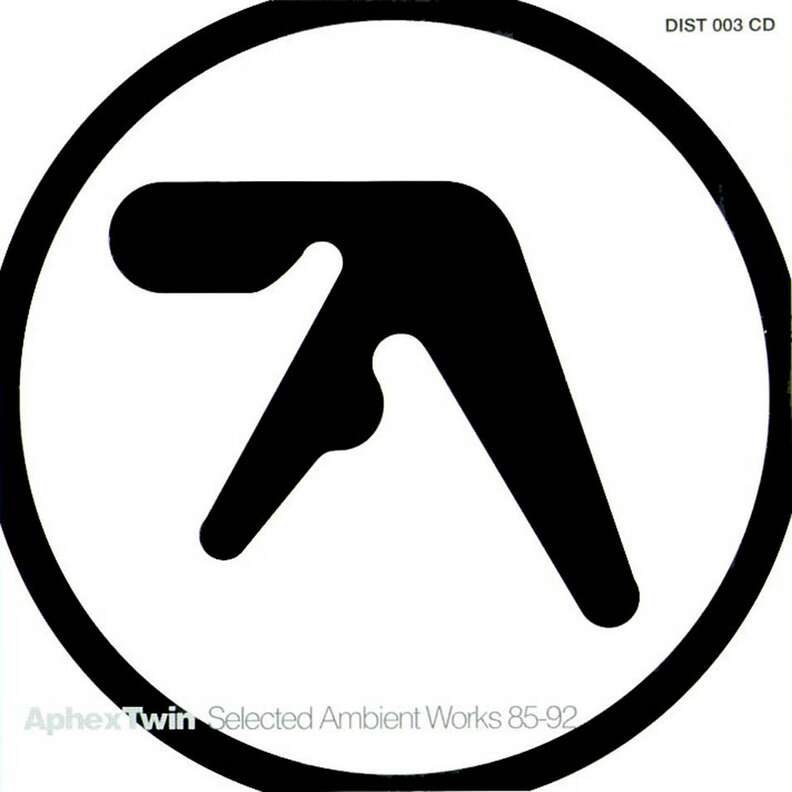 Aphex Twin, Selected Ambient Works 85-92 (1992)
Sounds like: Climbing inside a fax machine
Good for: Playing Minesweeper for hours
Electronic music is often communal -- there's a reason dance clubs are so often compared to cathedrals -- but some beat-driven records are designed for alone time. Richard David James, the twisted mind behind Aphex Twin, makes subtle, tricky compositions that will have you nodding your head and tapping your foot while you cruise through that 200-page packet of reading material you have to finish by the end of the night. So many mind-numbing subway rides have been saved by the power of this hypnotic, transporting record.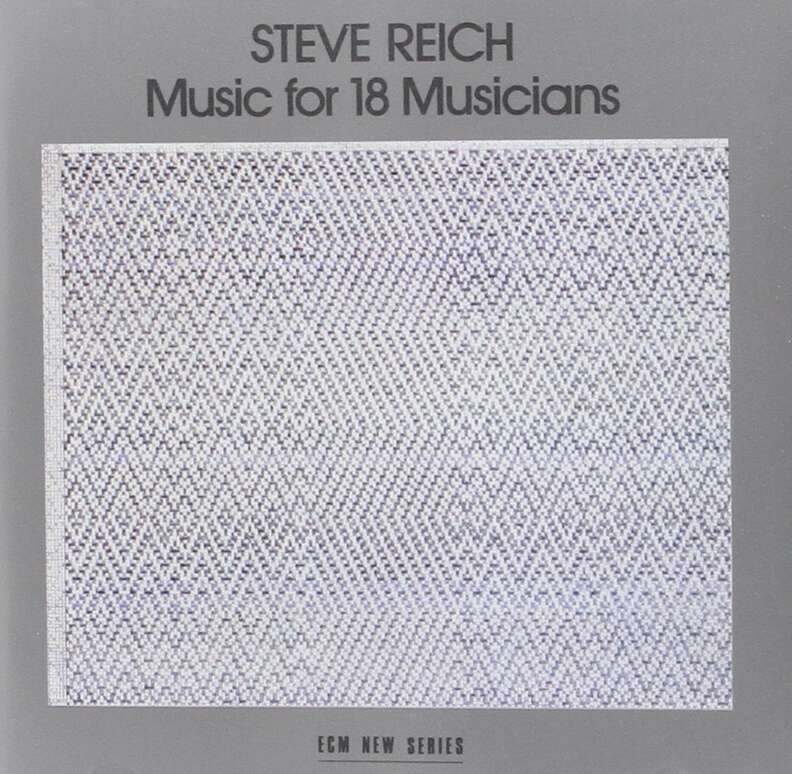 Steve Reich, Music for 18 Musicians (1978)
Sounds like: Little evil elves
Good for: Tapping the same key over and over
Classical music and film scores are often a great source for reading music -- you can zoom through the chapters of a Stephen King paperback with the help of Hans Zimmer's heavy drones -- but I often find the best "focus" music is found in a genre that's all about doing a lot with a little: minimalism. Artists like Philip Glass, John Cage, and Terry Riley provide elegant, mind-altering soundtracks to daily life, but the minimalist work I come back to the most is this record by Steve Reich, which creates a pulse effect that's perfect for centering yourself -- or just zoning out.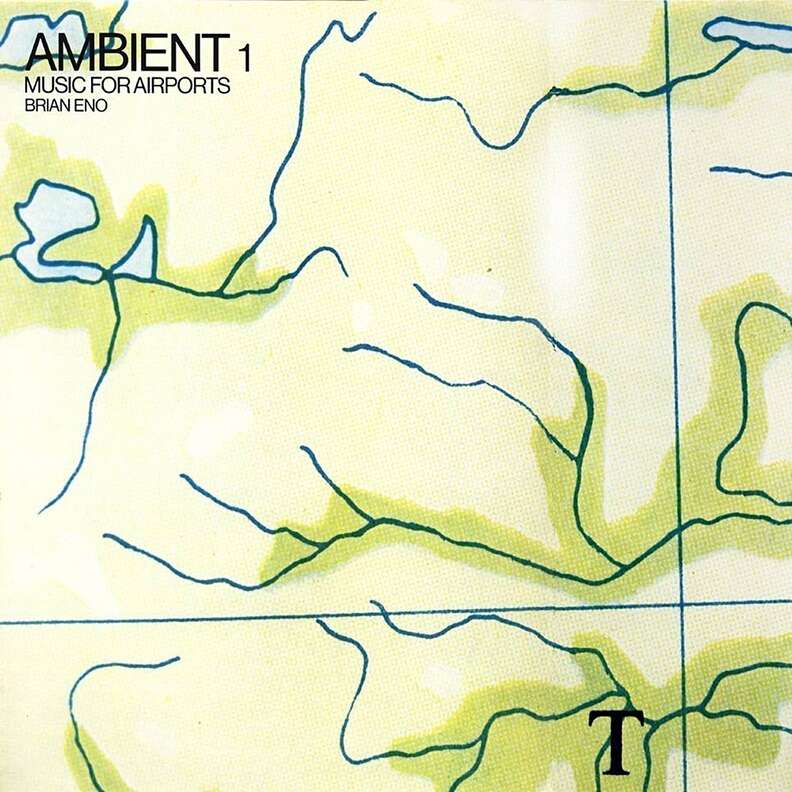 Brian Eno, Ambient 1: Music for Airports (1978)
Sounds like: Digital ghosts -- but not, like, CGI ones
Good for: Hacking the mainframe
In his career as a producer, Brian Eno is known for pushing giant pop artists out of their comfort zones -- he once banned Chris Martin from a Coldplay recording session -- but he clearly puts the same pressure to innovate on himself. After a trio of brilliant art-rock albums in the mid-'70s, he basically invented what he called "furniture music" on his record Discreet Music, and then codified it with Ambient 1: Music for Airports, a tape-loop masterpiece that remains just as peculiar, disquieting, and sublime today. You can even listen to it outside of an airport! Be a rebel!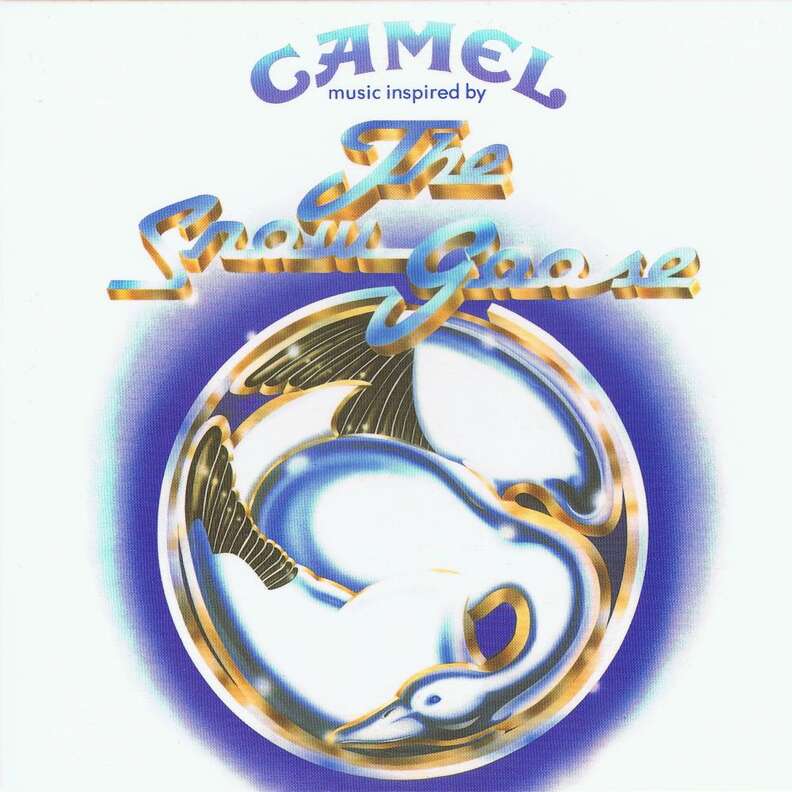 Camel, The Snow Goose (1975)
Sounds like: Someone explaining the plot of Game of Thrones
Good for: Waging a mystical battle against a PowerPoint
Prog rock can be intimidating for the uninitiated: where do you even start? If you like complex, thorny rock music with big solos, wild instrumentation, and a self-serious backstory, but are a little nervous about having to untangle ponderous lyrics about Ayn Rand or deal with Geddy Lee's voice -- seriously, how did it get so high? -- then you should check out Camel's The Snow Goose. It's catchy, inspired by a Paul Gallico novella, and doesn't have any lyrics. It's an ideal prog starter-pack: if you hate it, you'll at least get a bunch of shit done while you listen.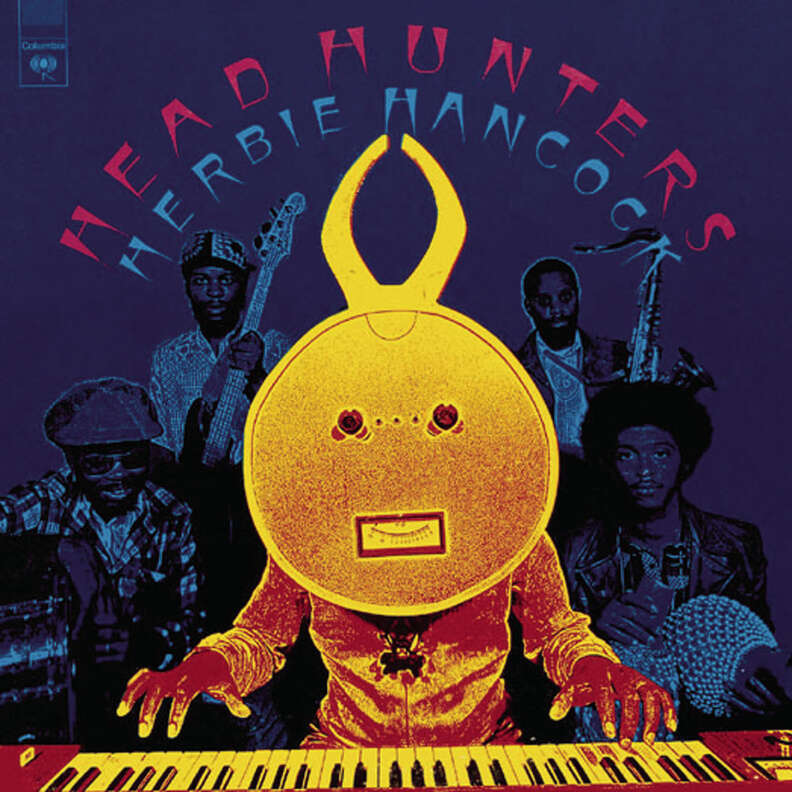 Herbie Hancock, Head Hunters (1973)
Sounds like: Good weed
Good for: Completing work on a different astral plane
The rhythms of jazz funk are surprisingly helpful when you're trying to really focus. While Head Hunters is an essential stoner album, filled with electric piano and synth tones that are perfect to relax to, it's also a sneaky-great work record. Hanock's inventive playing, the opulent '70s strings, and the excellent drumming make it a trip that's just as engaging to take with chemical assistance or without. And, I mean, look at that cover! You know you want to listen to this.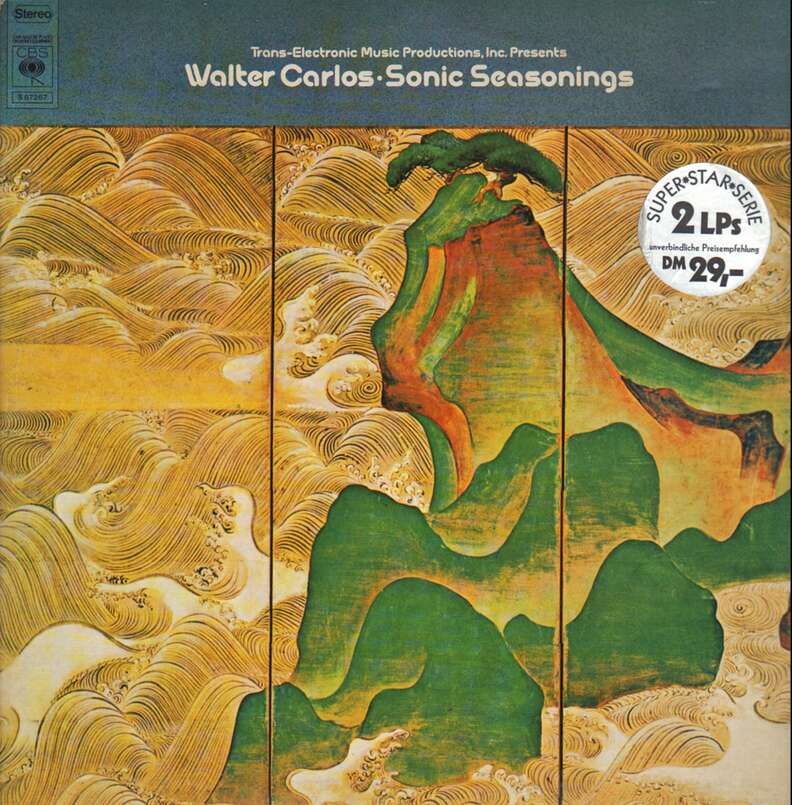 Wendy Carlos, Sonic Seasonings (1972)
Sounds like: The rise of the machines!
Good for: Serving your machine overlords!
Synth pioneer Wendy Carlos has been referred to as the trans godmother of electronic music and that's not just hyperbole: she not only made ground-breaking, chart-topping albums, but she also assisted and advised Robert Moog in the creation of the Moog synthesizer, one of the most important inventions in modern music. She also made the music for Tron, Clockwork Orange, and The Shining! She was very, very busy! So, why not show some respect to Carlos by checking out Sonic Seasonings, her minimalist classic, while you attempt to accomplish one-millionth of what she's completed in her life.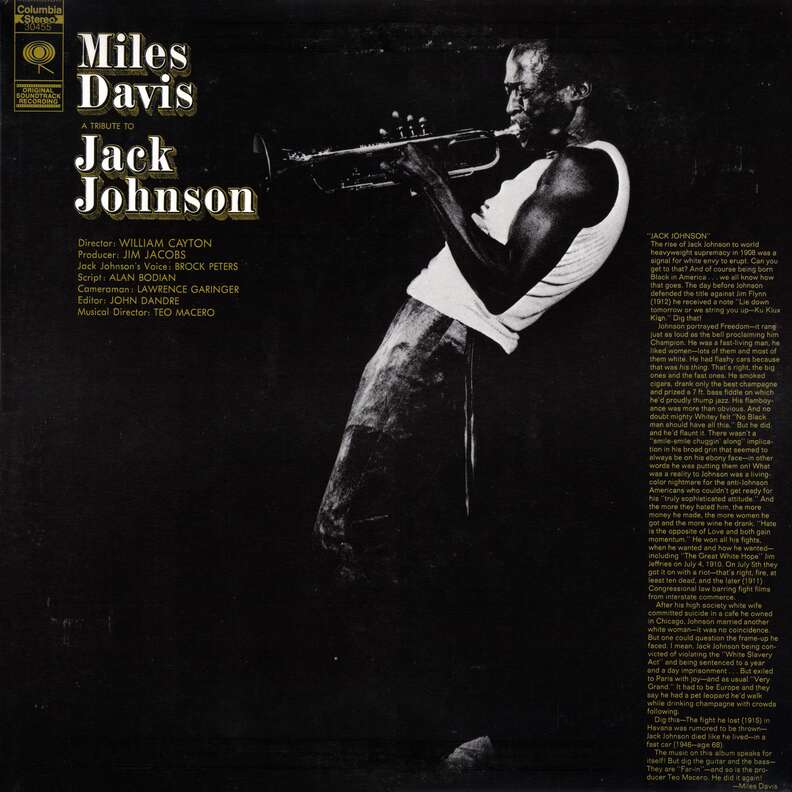 Miles Davis, A Tribute to Jack Johnson (1971)
Sounds like: Sweaty dudes
Good for: Writing a list of your workout plans but not actually working out
Apologies to Rihanna, but work is not always as fun as it looks. Sometimes, work is a battle, and to go into battle you need music that sounds like a great siege, a throwdown between titans, or an all-out slugfest. On this record, one of the best records from the jazz icon's controversial "electric" period, Davis uses his trumpet to jab at the guitars on the record, creating music that's as playful as it is dynamic. It'll make you think, it'll make you work, and it'll probably make you duck.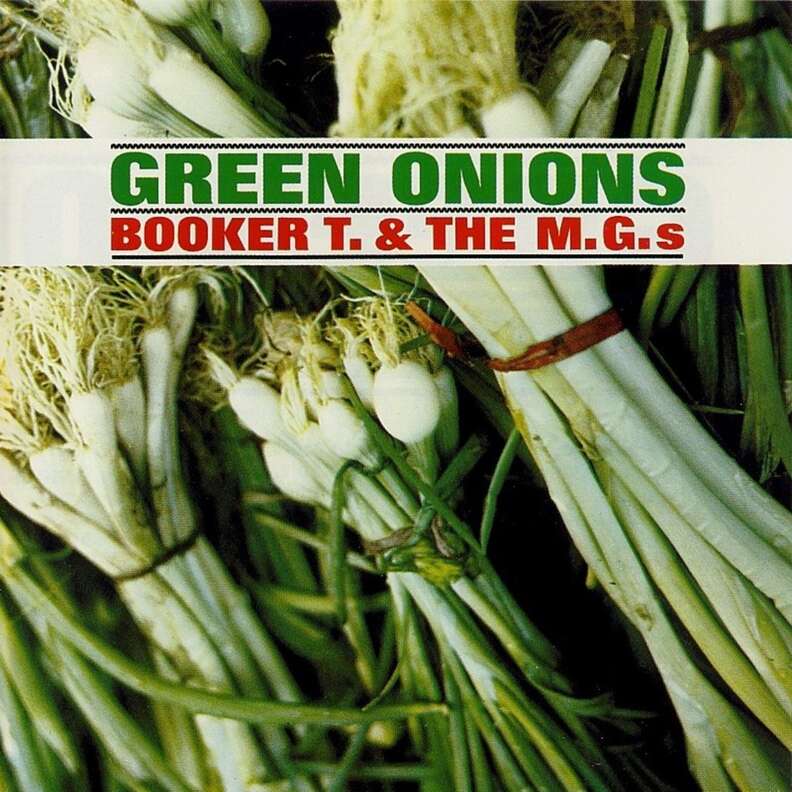 Booker T & the MG's, Green Onions (1962)
Sounds like: A finely pressed suit
Good for: Making working on the internet all day less depressing
You've heard "Green Onions" before. That opening organ riff is one of the most iconic (and overused) sound cues in the history of cinema, a shortcut hack to conjuring a feeling of impenetrable cool. It helps make any work you're doing feel similarly exciting, but it's also just a good idea to listen to the whole record. Beyond the famous opening title track, the album serves as a master-class in Stax-era studio genius. And who knows? Maybe by the end of the record you might be finished with your damn work.
Sign up here for our daily Thrillist email, and get your fix of the best in food/drink/fun.
Dan Jackson is a staff writer at Thrillist Entertainment and he's always on the lookout for good train-reading music. He's on Twitter: @danielvjackson.