By nature, franchise kickoffs dedicate precious screen time to setting up whatever the hell we're about to watch. In theory, their sequels should be better because they can dive right in, building off or complicating everything we learned in the original.
Sequels should be good... but even the great ones (e.g., Aliens, The Godfather: Part II, Empire Strikes Back, Terminator 2) only brush the bar set by their predecessors' brilliance. Expectation, obligation, and the business of Hollywood handicap part twos from the get-go. Here are the few sequels that beat those odds.
The Bourne Supremacy (2004)
First installment: The Bourne Identity (2002)
Why the sequel is superior: We get a deeper understanding of the "Treadstone" project that produced Bourne and similar supersoldiers. There's the -- spoilers! -- early death of Bourne's girlfriend Marie, and director Paul Greengrass' "shaky cam" perspective throughout, especially for the music-less apartment throwdown (and its gruesome conclusion) and all the vehicular mayhem. Bourne's apology to a victim's daughter that we know won't heal him makes for a powerful anti-conclusion.
Recommended Video
Why We're So Excited for 'What Men Want'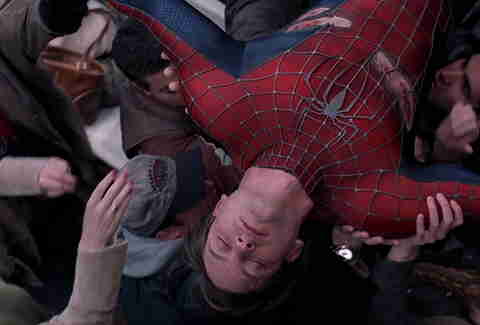 Spider-Man 2 (2004)
First installment: Spider-Man (2001)
Why the sequel is superior: It's not an origin story. Peter Parker's relationships with Mary Jane, Harry Osborn, and Aunt May are messy and realistic. DIrector Sam Raimi treats Doctor Octopus like a classic monster in the vein of King Kong, not a psychopath in a suit. Alfred Molina and Hal Sparks provide excellent cameos, especially Molina; James Franco riding in the backseat is great.
Minimal action means every punch, every rescue, every web-swing in the nick of time counts. That train scene is still the most human moment in any superhero movie. And of course, the comic-bookiness of it all, especially Doc Ock's fusion-power device, stationed in the thick of Manhattan for some terrible reason.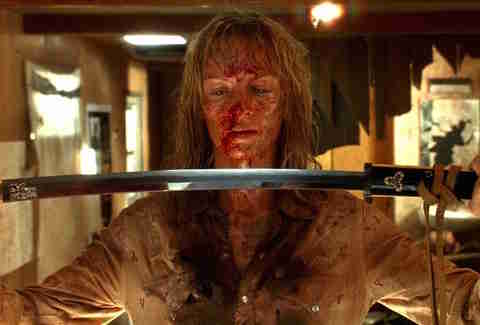 Kill Bill: Vol. 2 (2004)
First installment: Kill Bill: Vol. 1 (2003)
Why the sequel is superior: Less-is-more action. There's the emotional tug of the Bride's ill-fated wedding and her subsequent coffin escape. Pai Mei's cantankerous wisdom makes for a step up in the supporting-character department. And finally, the talky showdown between Bill and Beatrix -- a Five Point Palm Exploding Heart Technique for the win.  
From Russia with Love (1963)
First installment: Dr. No (1962)
Why the sequel is superior: Sean Connery balances James Bond's debonair spycraft, lethal heroism, and sex-panther appeal like he's a Ringling Brother, and we're down with the general increase in explosions and espionage. The guns a-blazin' gypsy camp shoot-out (complete with flailing horses) and Bond's claustrophobic train-cabin fight with Grant are iconic. Plus, there's Rosa Klebb, who can actually kick 007's ass. "I think my mouth is too big." "No, it's the right size."
Before Sunset (2004)
First installment: Before Sunrise (1995)
Why the sequel is superior: Jesse and Céline are older, wiser everyday people, feeling the weight of nine years and a dream relationship that never happened. We love Richard Linklater's gliding approach to the streets of Vienna, the shock of fizzled-out romances, and Julie Delpy singing a waltz.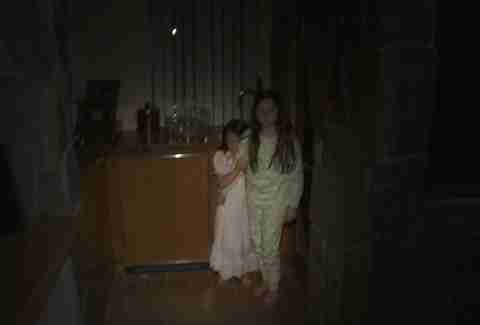 Paranormal Activity 3 (2011)
First installment: Paranormal Activity (2007)
Why the sequel is superior: This one was shot on more than an $11,000 budget, for starters. The '80s setting gave the franchise a creepy lo-fi makeover, and the swerving mythology connected the ghosts to a witch's coven. And there's that oscillating fan gag.
Harry Potter and the Half-Blood Prince (2009)
First installment: Harry Potter and the Sorcerer's Stone (2001)
Why the sequel is superior: The actors are no longer 12, and magic is an afterthought -- Hogwarts students just perform their tricks and move on! There's more standing around, talking about hormone-fueled high school relationships, which you actually give a damn about after clocking eight years with Harry, Hermione, and Ron.
Prince introduces us to Horcruxes, the Potterverse's macabre MacGuffin, and a brooding teenage Voldemort. Oh, and Snape kills Dumbledore, Harry kisses Ginny, and all hell breaks loose.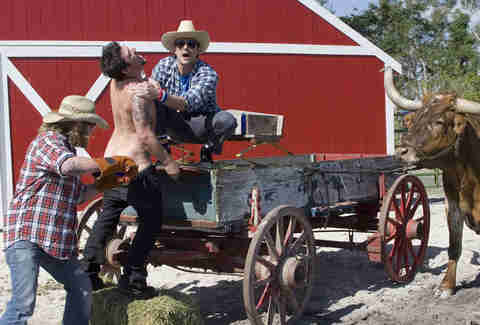 Jackass Number Two (2006)
First installment: Jackass: The Movie (2002)
Why the sequel is superior: We get hot-iron branding, rocket bikes, pubic hair beards, lobster pinching, Wee Man bungee-jumping off a bridge (with Preston as his weight), Steve-O fish-hooking his mouth and throwing himself to sharks, Johnny Knoxville bear-trapping his arm, and a dance number straight out of Hollywood's golden age.
Iron Man 3 (2013)
First installment: Iron Man (2008)
Why the sequel is superior: We love writer Shane Black's rat-a-tat dialogue, villains with actual charisma, and the audacity to fake out comic-book buffs with Sir Ben Kingsley's faux Mandarin. There's an early disaster that takes Robert Downey Jr.'s Tony Stark out of his comfort zone (and into a Blackian Christmas scenario), and the airplane rescue stunt is the best sequence in the entire franchise. Black and Downey Jr. treat the Iron Man suit (and the army of them) like a '90s action-movie machine gun.
Addams Family Values (1993)
First installment: Addams Family (1991)
Why the sequel is superior: Close call, but that "Eat me!" turkey song really clinches it.
Star Trek II: The Wrath of Khan (1982)
First installment: Star Trek: The Motion Picture (1979)
Why the sequel is superior: There's a complete deflation of the original's 2001-like pretension, thanks to Khan's romance-novel intellect, Ricardo Montalbán's romance-novel abs, FaceTime face-offs, McCoy's ear worm, the Genesis Device and its early computer graphics demo, space combat as submarine warfare, William Shatner's bravado (KHAAAAN!), and the cojones to kill off Spock (even if it didn't stick).
Evil Dead II (1987)
First installment: The Evil Dead (1981)
Why the sequel is superior: Director Sam Raimi purees his original terrifying tone with slapstick comedy and even crazier demon designs. Bruce Campbell fights Bruce Campbell, and there's a chainsaw hand and a slobbering, possessed Henrietta. The time warp that consumes Ash and his Oldsmobile is the blockbuster ending this insanity deserved.
Blade II (2002)
First installment: Blade (1998)
Why the sequel is superior: Fewer emo vampires, for starters. Wesley Snipes pushes Blade into blaxploitation territory, and a "wire fu" approach to shootouts and Guillermo del Toro's creature effects are sick. Ron Perlman brings the Ron Perlman-patented gruff.
A Shot in the Dark (1964)
First installment: The Pink Panther (1963)
Why the sequel is superior: This movie was written for Peter Sellers' Jacques Clouseau (unlike the first film, which was designed as a vehicle for David Nivens' master thief, Sir Charles). The nudist colony bit, and broad-strokes comedy, like Clouseau lighting his coat on fire, or any moment where he hurts himself: funny! Every joke is entrenched in the 1960s.
The Lord of the Rings: The Two Towers (2002)
First installment: The Lord of the Rings: Fellowship of the Ring (2001)
Why the sequel is superior: Splitting up the fellowship amplifies the drama tenfold. Aragorn, Legolas, and Gimli face actual threats, and kick ass accordingly. There's the breeding of Uruk-hai, and Éowyn added a needed dose of femininity to the journey. Director Peter Jackson pulls out every stop on just the right scale for the Battle of Helm's Deep. Andy Serkis' Gollum steals every scene he's in. Plus: Treebeard!
The Twilight Saga: Breaking Dawn - Part 1 (2011)
First installment: Twilight (2008)
Why the sequel is superior: DEFCON 5-level camp. And who knew? Kristen Stewart and Robert Pattinson actually have chemistry. We also get Taylor Lautner's Jacob heaving through rain like a werewolf Magic Mike, Edward and Bella's "red wedding," a scene where our lovebirds break a bed in half with super vampire sex strength, a vampire pregnancy that would make David Cronenberg cower, Bella's transformation into the living dead, and Jacob imprinting on the couple's baby like a creep. With this installment,Twilight was aware that it could and should be batshit nuts (see Part 2, too).
Sign up here for our daily Thrillist email, and get your fix of the best in food/drink/fun.
Matt Patches is Thrillist's Entertainment editor. He previously wrote for Grantland, Esquire.com, Vulture, The Hollywood Reporter, and The Guardian. He's waiting patiently for Jupiter Ascending 2. Find him on Twitter: @misterpatches.