We Tried Every Single Streaming Service. Which One Is Right for You?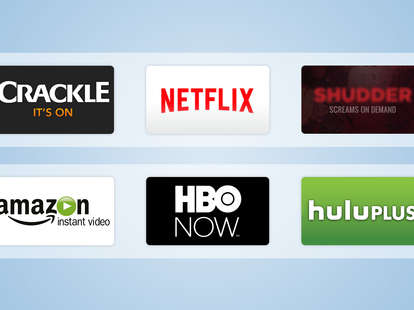 Thanks to the wonderful world of streaming, you can instantly watch just about every movie and TV show ever made with a simple tap of a screen. But with so many competitors, which platform is the best deal? Where's the best premium content? And what if your taste is pretty unique?
The internet is your streaming oyster, friends, and we've got your side-by-side guide to compare the rates and offerings of all the major players, TV-replacers, and niche services to help you figure out which subscription is right for you -- or if you should finally just pony up for cable already.

Subscription rate: $7.99 for "limited commercials"/$11.99 without commercials; seven-day free trial
The rundown: A cord-cutter's dream, it gets you network shows the next day and usually a pretty good portion of past episodes. The service also currently includes a chunk of the Criterion Collection (at least through November, anyhow), a pretty competitive list of new movies and old favorites, and The O.C. The biggest drawback is the commercials, so an additional $4 a month is well worth it for those to go away.
Best for: People who want a substitute for TV, want to watch shows linearly but don't care about or actively avoid spoilers, and love that Criterion Collection.
Subscription rate: $7.99/month for standard definition and one screen, $9.99/month for HD and two screens, or $11.99 for ultra HD and four screens; first month free
The rundown: Netflix remains the best site in the game for bingeing. It has tons of TV and movie options -- although as the number of competitors increases, Netflix's selection hasn't really been getting a lot better comparatively. But Netflix's originals are unparalleled. You aren't going to get Orange Is the New Black or House of Cards anywhere else -- and now there are original features both highbrow and lowbrow, like Beasts of No Nation and The Do-Over -- so you'll feel out of the loop when those drop.
Best for: Hardcore bingers, people who don't necessarily care about watching TV live but want to marathon it eventually, and Netflix Originals completists.
Subscription rate: $99/year
The rundown: At some point, Amazon became one of the best TV streaming sites in the game (although maybe not in terms of video quality). Its originals, though few, like Transparent and Catastrophe, are top-notch. Its collection keeps on growing and is pretty comparable to that of Netflix and Hulu. It's also the only non-HBO site with HBO shows, so you'd be wise to check Amazon Prime for your show before committing to HBO Now. Plus, this is the only streaming service that also gives you free delivery on toilet paper.
Best for: Transparent-lovers, people who know how to spot a deal, and those who want to stock up on groceries in bulk.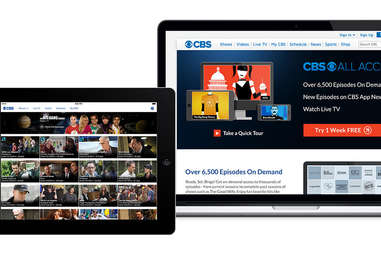 Subscription rate: $5.99/month
Pro: In most cities, you can watch CBS live, and you get access to all CBS shows with a few restrictions depending on region.
Con: You're rewarding a network for not putting their stuff on Hulu! Plus, there are tons of commercials.
Subscription rate: $14.99/month
Pro: It's not TV. You get full access to all HBO shows (as soon as they air) and HBO movies, and there's simultaneous streaming, which makes account-sharing an absolute breeze.
Con: It's pretty expensive for just one channel.
Subscription rate: $10.99/month with Apple, Roku, Android, PlayStation Vue, or Amazon Fire devices, or an additional $8.99/month added to a Hulu or Playstation Plus subscription.
Pro: It's the only place to catch a few more big-name prestige shows, like Homeland, Billions, and The Affair. There's also some movies, but...
Con: It's not a stellar movie selection (Chappie, anyone?). And it's still pretty expensive.
Note: Most major networks do have some kind of old-school website where you can stream their shows next-day if you have a cable provider login. Link your (or, ahem, your parents') cable subscription to their logins at no extra cost.
Subscription rate: $20/month, plus $5 for each additional channel bundle you add.
The rundown: This is the closest you'll get to Aereo (RIP). You can stream over 20 TV channels live! There's also a new Beta version (for the same cost) that allows you to stream on multiple devices. While you can get ESPN, Freeform, TBS, and several other channels, it doesn't include ABC, NBC, CBS, or Fox. So it's only worth it if you like the specific channels it offers, or one of the add-on bundles.
Best for: People who like the specific channels offered in the plans but don't need a full TV lineup, or people who want to watch ESPN all day.
Subscription rate: Elite: $54.99/month (over 100 channels); Core: $44.99/month (over 75 channels); Access: $39.99/month (over 60 channels). Note: cost can vary depending on region.
The rundown: In some cities, all of these plans include the major networks and cable channels. You can watch and record live TV. Also, it's not limited to PlayStation: you can access the service via Amazon Fire and iOS devices. Accordingly, those subscription rates are pretty close to those of traditional cable. Plus, PlayStation is a real stickler for making sure you only use this in one primary location.
Best for: People who have been burned by Time Warner Cable. And people who are just obsessed with their PlayStations.

Subscription rate: $0.99/month for first three months, then $9.99/month
The rundown: You get to watch YouTube videos without commercials! And you can watch them offline. Plus, there are some original series, like Summer Break.
Best for: Those who really hate commercials on YouTube videos. Or if you love YouTubers and want to support them.
Subscription rate: Free
The rundown: You'll find a weird and small array of TV and movie content, plus originals like Jerry Seinfeld's web series Comedians in Cars Getting Coffee.
Best for: Someone who sees a movie they like on it. I mean, it's free, after all. Just check it out.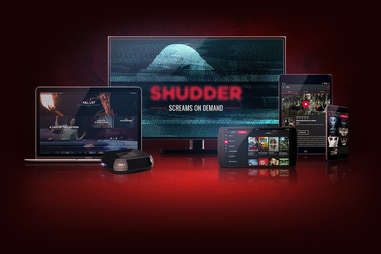 Subscription rate: $4.99/month or $49.99/year
The rundown: Scary movies galore! And if that's your thing, it won't bug you that this website is scary as shit, too.
Best for: People who gotta have scary movies and want to forever curse their computer with the girl from The Ring.
Subscription rate: $3.99/month
The rundown: Your one-stop source for old SNL eps and quirky British comedy. They also have original comedian-focused web series, stand-up acts, and good stuff from the NBC archives.
Best for: True comedy nerds who want to school their friends on SNL trivia.
Subscription rate: $4.99/month
The rundown: Fancy a television show from across the pond, guvna? Well, this service is for you! Check out favorites like Kath & Kim, Brideshead Revisited,Lost in Austen, Restless, Upstairs, Downstairs, and tons of other British crumpets. You can see how Benedict Cumberbatch, Hayley Atwell, and more British stars got their start!
Best for: People who thought the description above was funny, but could've been a little drier.
Subscription rate: $5.99/month
The rundown: You get 30 curated classic films, with a new film added each day to replace one expiring old film.
Best for: Cinephiles who want the work of picking what to watch done for them.
Subscription rate: $10/month or $90/year
The rundown: Another source for independent and classic movies with more options than Mubi. There's also a pretty active fan community that handpicks favorites for you.
Best for: Cinephiles who want more options.
Subscription rate: $9.99/month, $47.99/every six months, or $84.99/year
The rundown: You'll find old and forgotten movies and TV shows, like Attack of the 50 Foot Woman and Sugarfoot: Season 1. There's not a ton of options, but they are all super-obscure, so maybe check to see if there's something you like, then do the one-month free trial.
Best for: Film trivia buffs with very specific tastes.
Subscription rate: $6.99/mo or $59.99/year
The rundown: "The world's best documentaries handpicked by tastemakers with unique perspectives," the site promises. A sampling of those tastemakers: Anthony Bourdain, Ira Glass, and Susan Sarandon. It's a cool way to find out about documentaries you might not have heard about, plus you get access to the archive library and events where you can meet other like-minded nerds.
Best for: Documentary lovers, duh.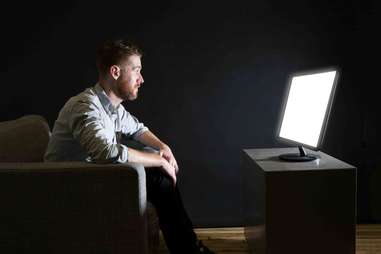 Maybe just get cable
Yes, you have to speak to a real, live human who comes to install it, but, depending on region and add-ons, most cable providers start around $50/month for a basic package and offer various rebates to motivate you to sign up. Plus, they'll cut you a deal if you already have an internet subscription -- which we're pretty sure you already do.
Or rent titles à la carte
If you honestly can't find your movie or show anywhere and you're desperate for it, just rent the darn thing and eat the cost (if this is the path you want to go in, no judgments, but also, kind of judgments). This is also good if you're going off the grid and won't have an internet connection for a while. Amazon, iTunes, GooglePlay, YouTube, Microsoft Movies & TV, PlayStation Video, FandangoNOW, and Vudu.
Sign up here for our daily Thrillist email, and get your fix of the best in food/drink/fun.
Sarah Caldwell is constantly in search of the perfect alcoholic slushie. Also, she would really like to talk to someone about Season 7 of Grey's Anatomy because she's just watching it for the first time. Would anyone be down for that? Here's her Twitter: @sarahccaldwell