The Best Movies in Theaters for the Rest of 2019
'Parasite'

| Neon
'Parasite'

| Neon
The holiday season -- and Oscar season! -- is ramping up, and if you're one of those people who needs to spend a few hours out of every day away from extended family to stare at an enormous screen and turn your brain off for a couple hours, first of all, we feel you, and second of all, the movie theater is the best place to do all of those things. If all you need is a few recommendations of what to catch before the year ends, we've got you covered.
Release date: October 18
Director: Robert Eggers
Cast: Robert Pattinson, Willem Dafoe, seagull
Why you should see it: The VVitch director Robert Eggers is back, baby, with another historical horror show, this time set on an island populated by two men, a lighthouse, and quite a few insanely terrifying nightmares. Robert Pattinson plays Ephraim Winslow, a young man who is serving a month on a windswept island off the coast of Maine, helping its aging lighthouse keeper Thomas (Willem Dafoe) with day-to-day tasks. Obviously, there's more going on here than just that, but to explain any more of the story would rob you of a truly scary, wonderful experience. The whole thing is shot in black and white and looks like a Bergman movie, and the entire time Pattinson and Dafoe converse in a delightfully crusty, rumbly Herman Melville-inspired sailor dialect from another century, growling things like, "GET TO WORK, SAYS I!!" at each other. Once it gets to the real scary stuff, there's no going back.
Jojo Rabbit
Release date: October 18
Director: Taika Waititi
Cast: Taika Waititi, Scarlett Johansson, Sam Rockwell, Roman Griffin Davis
Why you should see it: Kiwi director Taika Waititi has proven himself a master of the irreverent, skewering everything from vampires to superheroes. In his latest, he takes on the Third Reich, pulling together an "anti-hate satire" set near the end of World War II. Young Jojo and his imaginary friend, who happens to be the Führer himself, are gung-ho for the Hitler Youth, until he discovers a secret hiding in his own home. Waititi's satirization of the Holocaust doesn't always land on its feet, but it contains a throughline of sweetness that's sure to charm.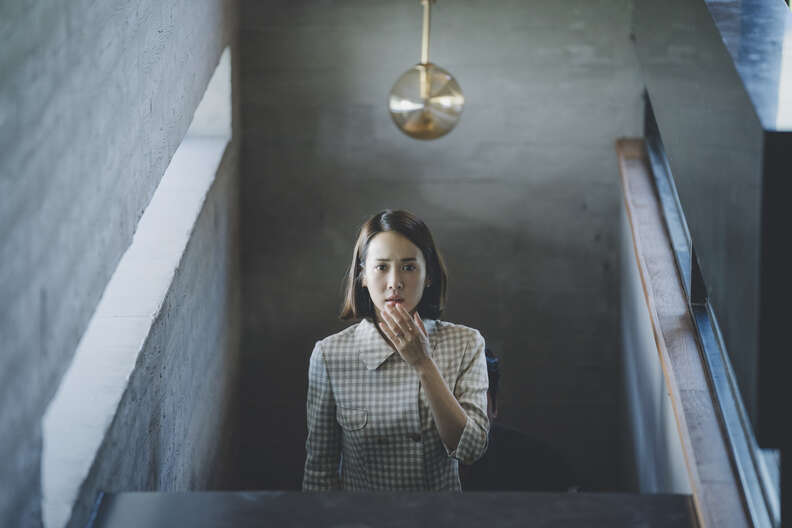 Release date: October 11
Director: Bong Joon Ho
Cast: Song Kang Ho, Lee Sun Kyun, Cho Yeo Jeong
Why you should see it: Hoping to dig his family out of their lower class destitution, Kim Ki-woo systematically infiltrates the wealthy Park family's household, replacing every member of their staff with his own sister, his mother, and his father. The slow but steady home invasion movie is hilarious to watch unfold -- until things get extremely weird one stormy night. There's a point at which this movie goes from a hysterical class farce to a viscerally terrifying, violent thriller, and that's when Parasite transforms from a great movie into an unforgettable one.
Release date: October 11
Director: Ang Lee
Cast: Will Smith, Will Smith, Mary Elizabeth Winstead, Clive Owen, Benedict Wong
Why you should see it:Gemini Man feels like the kind of movie that should have come out about 20 years ago -- its script about a retiree assassin being hunted by a younger, faster clone of himself has been shuffling around Hollywood for about that long. What's great about it is Ang Lee's obsession with showcasing the newest moviemaking technology the world has to offer: he shot Gemini Man in 120 frames-per-second and in 3-D, which gives it a larger-than-life, almost too-real vibe that sets it apart from other action movies of its class. If you can, see it projected in as many frames as possible to get the full effect.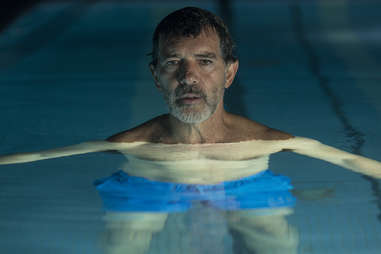 Release date: October 4 (limited release)
Director: Pedro Almodóvar
Cast: Antonio Banderas, Penélope Cruz, Asier Etxeandia
Why you should see it: The great Spanish filmmaker Pedro Almodóvar's latest is meta on multiple levels: It's seemingly a work of autofiction that also references the very nature of autofiction. And that's without getting into the staggering ending that's worth keeping a surprise. Antonio Banderas -- Almodóvar's long-time collaborator -- plays Salvador Mallo, a famous filmmaker, not unlike Almodóvar himself. Solidly middle aged, Salvador suffers from a variety of ailments, rendering shooting difficult for him. A rep screening of one of his classic movies brings him back into contact with its star, an addict who fought with him on set. Salvador is looking to make amends, but finds a heroin habit along the way, which both eases his pain and sends him on a journey of reminiscence. Throughout Pain and Glory, Salvador's present actions are interspersed with a romantic picture of his childhood featuring his mother (played by the great Penélope Cruz). Ultimately, Pain and Glory finds Salvador finding his way back to inspiration, through Almodóvar's typically brightly colored lens.
Abominable
Release date: September 27
Directors: Jill Culton, Todd Wilderman
Cast: Chloe Bennett, Eddie Izzard, Sarah Paulson, Albert Tsai
Why you should see it: One of the few early fall kids' releases debuted pretty quietly, but it turns out the animated movie about the yeti (no, the other one -- no, the OTHER other one) is surprisingly sweet! It's a movie aimed at children about a giant fuzzy beast with an enormous smile -- of course it is. But what sets Abominable apart is its mature exploration of family and grief, set down in simple language that kids can understand without getting too gloomy.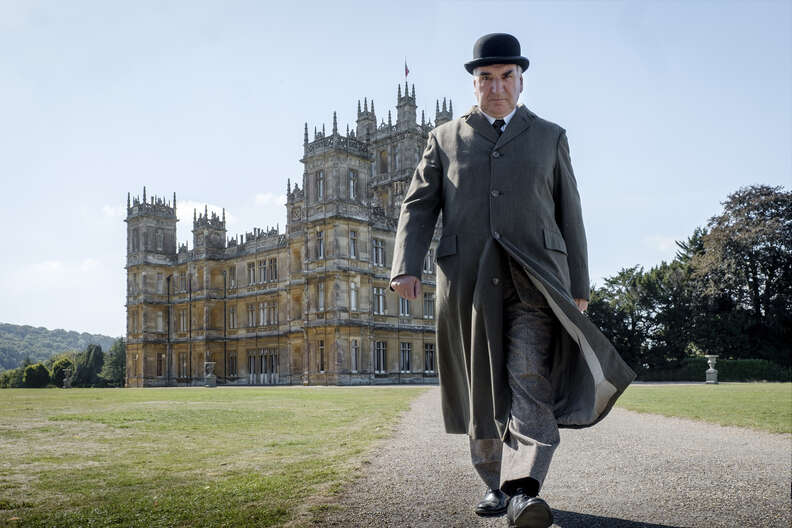 Downton Abbey
Release date: September 20
Director: Michael Engler
Cast: Hugh Bonneville, Michelle Dockery, Dame Maggie Smith
Why you should see it: Look, if you sat through all six season of Downton Abbey on PBS and loved all of it, it's a truth universally acknowledged that you'll probably enjoy the movie. Return to Downton Abbey, that big house with all those people, some rich, some not rich, who all have problems easily resolved within a couple hours!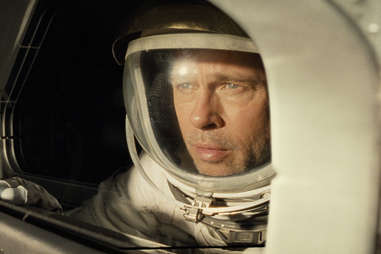 Release date: September 20
Director: James Gray
Cast: Brad Pitt, Tommy Lee Jones, Donald Sutherland, Ruth Negga
Why you should see it: Ad Astra is wayyyyyy more of a low-key character study than you might expect on seeing its space opera-esque trailer, but that doesn't mean it's ever boring. James Gray's saga of an astronaut in search of his missing father while the world is falling apart all around him mixes exciting, immersive action setpieces with long, meditative sequences set against the vacuous black expanse of the furthest reaches of the solar system, and ends with a hopeful call to arms addressed to all of humanity.
Release date: September 13
Director: Lorene Scafaria
Cast: Constance Wu, Jennifer Lopez, Keke Palmer, Lili Reinhart, Cardi B
Why you should see it: Hustlers is everything. It's a hilarious party, a devastating dissection of the American economy and capitalism at-large, a note-perfect story of friendship. Lorene Scafaria adapts Jessica Pressler's reporting in New York Magazine about a group of strippers who scammed men out of hundreds of thousands of dollars into a multilayered film that's both the most fun you'll have in a movie all year and an incisive critique of the pressures put on women. It's the kind of movie you'll want to watch again and again.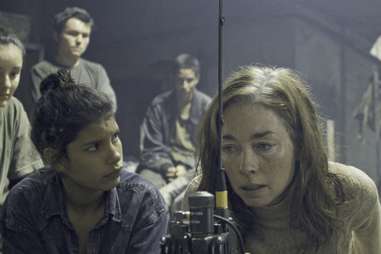 Monos
Release date: September 13 (limited release)
Director: Alejandro Landes
Cast: Moisés Arias, Sofia Buenaventura, Julianne Nicholson
Why you should see it: Set on top of a mountain towering beyond the clouds, slightly experimental Monos introduces us to a group of Latin American child soldiers, abandoned by their superior officer and forced to do drills and watch over an American prisoner and a milk cow named Shakira. In true Lord of the Flies style, the boys form their own pseudo-society based on the tenets imbued in them by their military -- the identity and nationality of which is kept deliberately vague. Come for the weird stuff, stay for the fabulous cinematography and grim starkness of human nature pushed to its extremes.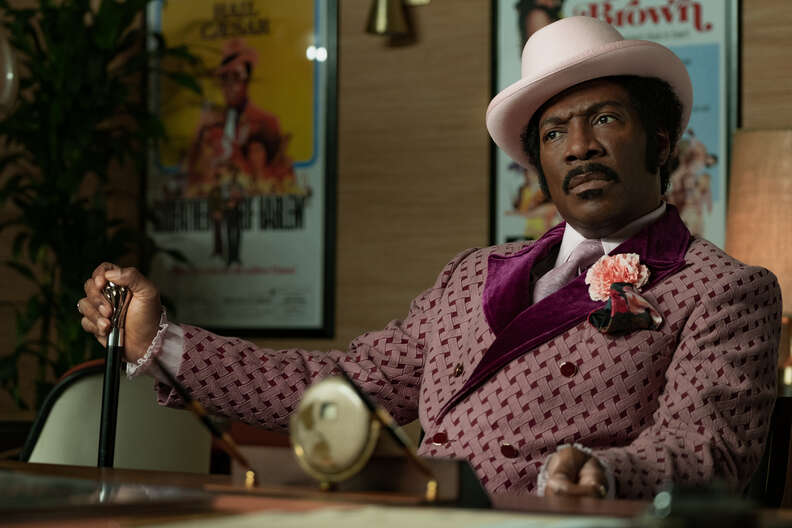 Dolemite Is My Name
Release date: October 4 (limited release)
Director: Craig Brewer
Cast: Eddie Murphy, Wesley Snipes, Da'Vine Joy Randolph, Keegan-Michael Key
Why you should see it: Eddie Murphy has been waiting years to get this movie about comedian and blaxploitation star Rudy Ray Moore made, and you can feel his joy in finally getting to play this role every second he's on screen. The film, directed by Hustle & Flow's Craig Brewer, charts how Rudy rose from record store employee, to successful underground comedian, to making his now-cult classic feature Dolemite by sheer force of passion. It's thrilling (and hilarious) to watch Murphy adopt Rudy's Dolemite persona, a swaggering pimp, but it's just as satisfying to see the former SNL star capture his character at his lowest points. He's surrounded by an ensemble that matches his infectious energy.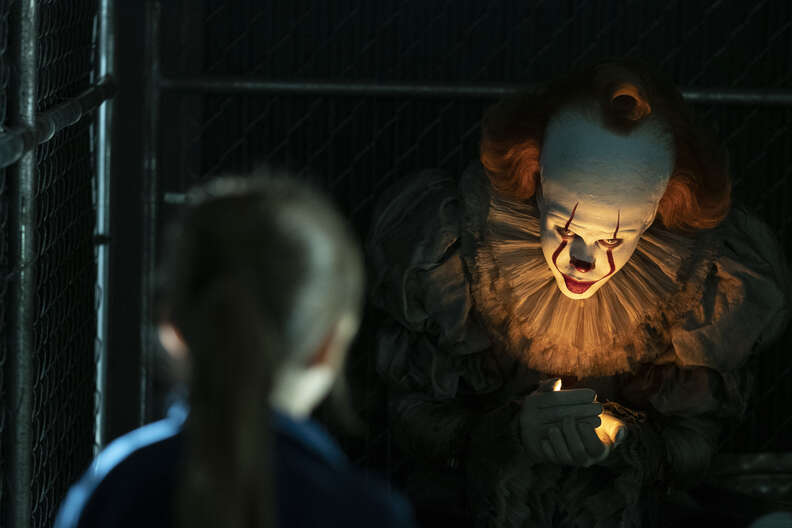 Release date: September 6
Director: Andy Muschietti
Cast: Jessica Chastain, James McAvoy, Bill Hader
Why you should see it: Those adorable but frequently terrified "losers" from It are back -- only now it's 27 years later and most of those losers have gone on to have relatively happy lives. But unfortunately, Pennywise the psychotic (and seemingly immortal) clown is back, which means it's time for a big reunion and a whole bunch of horrifying standoffs between our heroes and the freakish, kid-killing creature. Chapter Two makes for a perfectly horrific double feature with Chapter One, only this time around we have some pretty fantastic grown-ups doing the running and screaming.
Sign up here for our daily Thrillist email and subscribe here for our YouTube channel to get your fix of the best in food/drink/fun.