Why wait until December to name the movies you've absolutely got to see? Our best movies of 2017 list starts now, so you can catch up before we call it a year.
This rolling ranking, updated weekly, features the best of the best, movies that we recommend 100%. No mixed bags, interesting trainwrecks, or blockbusters that sport big box-office tallies. Just the true greats -- movies big, small, and from around the world. Your time is precious, and so is your money, but you need to see these movies. Of course, if you're just looking to see what's coming out, you can always check out the release schedule of movies we're looking forward to this year, as well as the release dates for highly anticipated spring films. 2017 is shaping up to be a banger.
New➤ 12. Free Fire
Released: April 21
Cast: Brie Larson, Sharlto Copley, Armie Hammer, Cillian Murphy
Director: Ben Wheatley (Kill List)
Why it's great: Cast from the molten barrels of Charles Bronson's many Smith & Wessons, this frenetic '70s throwback plays out as one prolonged shootout. What should be just-another-illegal-gun-deal-by-the-docks between a group of IRA fighters (led by Murphy), a skeezy arms dealer (Copley), and two American representatives for the respective parties (Larson and Hammer) explodes into a firefight when one lower-rung goon accuses another of assaulting his sister at a bar the night prior. Each insult exacerbates the standoff, which Wheatley orchestrates with wailing bullets, chaotic camerawork, and salvos of clever banter, blurted out as the actors squirm across dirt floors to safety. By the end of Free Fire, limbs are torn through, blood is spilled, and your jaw is on the floor.
Where to see it right now: In theaters (watch the trailer)
11. Logan
Released: March 3
Cast: Hugh Jackman, Patrick Stewart, Dafne Keen, Boyd Holbrook
Director: James Mangold (3:10 to Yuma)
Why it's great: Before the "MCU," Christopher Nolan's Bat-movies, and all three Spider-Man screen incarnations, there was the growing, gallant Wolverine from 2000's X-Men. Seventeen years of unwavering ferocity later, Jackman ends his warrior's story on a bedrock of history: in 2029, Wolverine is now a tall tale hero lionized in paperback; Logan is a whiskey-guzzling drunk numbing the past and courting death. Stewart's Professor X, a decaying psychic warhead, and Laura, a genetic prototype with claws like Logan, force him to become protector once more. While Mangold grants the gruesome, R-rated dreams of X-fans, Logan stands as one of the best comic book movies of all time by slicing through fatalistic philosophy and the true definition of healing. Wolverine's body can mend five-minute-old bullet wounds in a flash, but a lifetime of loss? Not in his mutant DNA.
Where to see it right now: In theaters (watch the trailer)
10. A Cure for Wellness
Released: February 17
Cast: Dane DeHaan, Jason Isaacs, Mia Goth, Celia Imrie
Director: Gore Verbinski (Pirates of the Caribbean)
Why it's great: Once upon a time, Verbinski was set to bring the steampunk-with-an-Objectivist-twist video game Bioshock to the screen. Didn't happen, but A Cure for Wellness' mix of Art Deco scenery and Universal Monster scratches the itch. DeHaan plays a cutthroat Wall Streeter sent to retrieve his company's CEO at a luxurious spa resort in the Swiss Alps. What he finds is a mystery intertwining water purification, eels, teeth extraction, a 200-year-old murder, beer-guzzling deviants, and one creepy-ass doctor. At nearly three hours long, and with enough turns to do the resort's mountain road justice, A Cure for Wellness plays more like a turn-of-the-century serial than a Friday-filler slasher. Think of it as your new favorite HBO series in movie form -- too majestic, too mesmerizing, and too bizarre to write off.
Where to see it right now: In theaters (watch the trailer)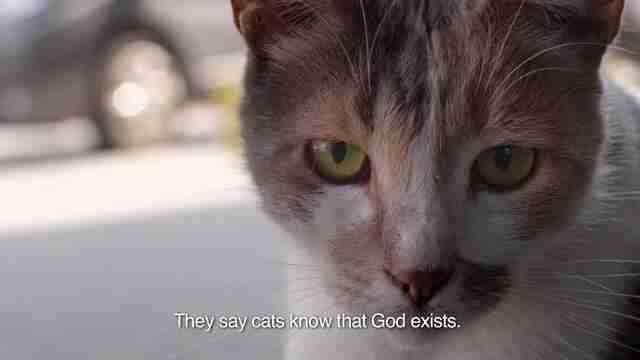 9. Kedi
Released: February 17
Director: Ceyda Torun
Why it's great: Not since Disney's Aristocats has there been so much anarchic, kitten pageantry committed to the big screen. Infiltrating the free-roaming feline population of Istanbul, Kedi squats down to see the world from the eyes of mama cats, young furballs, and fuzzy loners. Whether the cat stars hunt for food or plant themselves down for an impromptu rub from their adoring human neighbors, Kedi reminds us that every life on this planet -- even the ones thriving in alleyways -- is rich with stories. This is the Planet Earth for the I Can Has Cheezburger fan.
Where to see it right now: In theaters (watch the trailer)
New➤ 8. Graduation
Released: April 7
Cast: Adrian Titieni, Maria-Victoria Dragus, Lia Bugnar, Mălina Manovici
Director: Cristian Mungiu (4 Months, 3 Weeks and 2 Days)
Why it's great: This Romanian morality tale brims with such tension that the constant vibrations of a troubled man's cell phone provide the kind of jump scares you'd find in The Conjuring. A few days before her final exams -- which could earn her a scholarship in London -- a man sexually assaults 18-year-old Eliza (Dragus). The encounter shakes her and her father, Romeo, who winds up pulling strings to ensure his daughter aces the test. The well-intentioned crime consumes Romeo's life like a plague, and Mungiu barely lifts a finger as it unfolds. Like Euro-flavored Coen-brothers drama, Graduation is rich with character, culture, and corruption.
Where to see it right now: In theaters (watch the trailer)
7. I Don't Feel at Home in This World Anymore
Released: February 17
Cast: Melanie Lynskey, Elijah Wood, David Yow, Jane Levy
Director: Macon Blair
Why it's great: In this maniacal mystery, Ruth (Lynskey), a nurse, and her rattail-sporting, weapon-obsessed neighbor Tony (Wood) hunt down a local burglar. Blair's not the first person to find existential enlightenment at the end of an amateur detective tale, but he might be the first to piece one together from cussing octogenarians, ninja stars, Google montages, gallons of Big Red soda, upper-deckers, friendly raccoons, exploding body parts, and the idiocy of humanity. Balancing the tension of a Cormac McCarthy thriller with the wacky edge of Will Ferrell's wildest comedies, I Don't Feel at Home in This World Anymore is a cathartic neo-noir that drives donuts around our everyday troubles.
Where to see it right now: Stream on Netflix (watch the trailer)
6. The Lure
Released: February 1
Cast: Marta Mazurek, Michalina Olszańska, Kinga Preis, Zygmunt Malanowicz
Director: Agnieszka Smoczynska
Why it's great: In The Lure, two mermaids seduce their way into striptease cabaret gigs at a Polish nightclub. A combination of nubile looks, fishy tails, and siren voices turn them into minor stars, while insatiable romance and a thirst for blood threaten the earthbound existence. Smoczynska streaks her musical-horror hybrid with '80s neon and sexual metaphor for a coming-of-age that would never fly in Hollywood, but we're lucky to see sneak stateside.
Where to see it right now: In theaters (watch the trailer)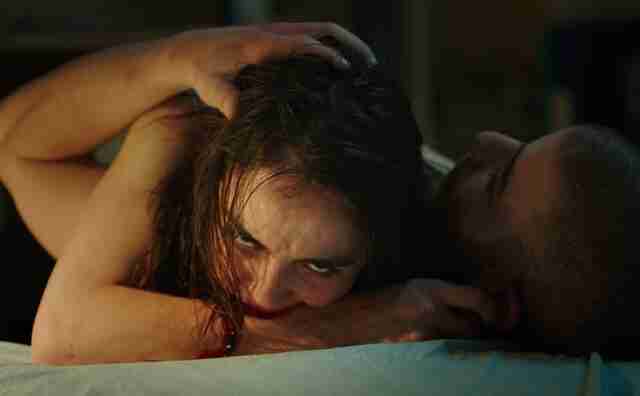 5. Raw
Released: March 10
Cast: Garance Marillier, Ella Rumpf, Rabah Naït Oufella, Laurent Lucas
Director: Julia Ducournau
Why it's great: In Ducournau's debut, carnal desires turn carnivorous. A coming-of-age story that'll have the queasy retreating from age, Raw finds sheltered vegetarian Justine (Marillier) embarking on her first year of French veterinarian school. Between graphic dissections, nightly raves, and hazing that makes American fraternity life look like a day at the massage parlor, the student struggles to fit in. Justine's frosh year takes a morbid turn when her upperclassman sister forces her to consume meat for the first time, unleashing an insatiable hunger. The metaphors are obvious, but Ducournau's clinical eye for horror tableaux -- the "gross" parts range from skin peeling to gnawing on human fingers to dredging dung from a cow's anus (for science!) -- keep Raw perpetually and satisfyingly unnerving.
Where to see it right now: In theaters (watch the trailer)
4. John Wick: Chapter 2
Released: February 10
Cast: Keanu Reeves, Common, Ruby Rose, Ian McShane
Director: Chad Stahelski (John Wick)
Why it's great: A run-on sentence of gun-fu prose, the first John Wick became an instant action classic when it dropped two years ago. Stahelski and Reeves meet impossibly high expectations with more brutal fights, windier shootouts, and a finger-lickin' helping of assassin guild mythology. You could remove every instance of Reeves's Wick planting a bullet in a foe's neck or taking a razor blade to the knee out of John Wick: Chapter 2 and you'd still have a badass movie, a testament to the intricate and loony world created by writer Derek Kolstad. At a time when most action movies settle for one trailer-worthy setpiece, this sequel gives and gives and gives until you scream bloody murder. Bloody bad guy murder.
Where to see it right now: In theaters (watch the trailer)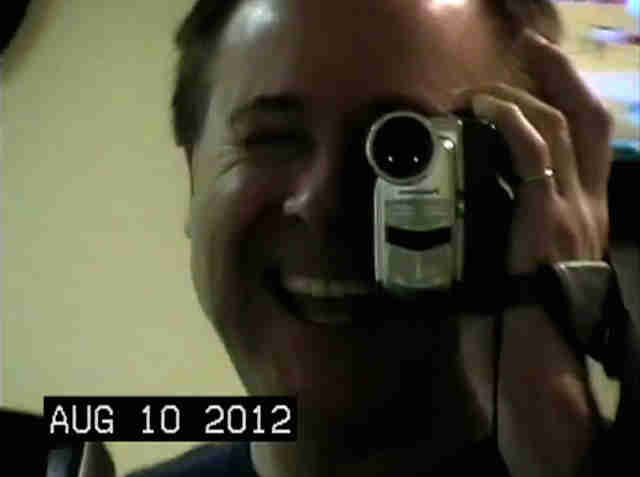 3. Fraud
Released: January 20
Director: Dean Fleischer-Camp (Marcel the Shell)
Why it's great: Fleischer-Camp's story-driven, found-footage experiment is a warning to us all: if there's video of you on the Internet, one day you could be the star of a crime thriller. Seemingly spliced together from a fuzzy home movies, Fraud tracks a carefree family as they commit a destructive act of insurance fraud and head on the lam like a summer road trip. What's real and what's fabricated? Fleischer-Camp never allows his sleight-of-hand editing to disrupt the descent into hell, resulting in one of the spookiest movies of the YouTube era. Michael Haneke would be proud.
Where to see it right now: In theaters (watch the trailer)
New➤ 2. The Lost City of Z
Released: April 14
Cast: Charlie Hunnam, Robert Pattinson, Sienna Miller, Tom Holland
Director: James Gray (The Immigrant)
Why it's great: Gray's account of explorer Percy Fawcett's lush and perilous ride down the Amazon is the rare film to channel nature's bewitching powers. Hunnam, rousing and physical, stars as Percy, a turn-of-the-20th-century military man who embarks to South America to map Bolivia and cleanse his family name of scandal. Months of starvation, illness, piranha-infested waters, and encounters with natives end with the near-discovery of a hidden, advanced civilization. Gray makes room for court scenes, WWI battles, tender family drama, and a musical score that can stand alone. But in the end, the verdant unknown of Amazonia that has its way with Fawcett and our senses, reflecting a profound component of human nature.
Where to see it right now: In theaters (watch the trailer)
1. Get Out
Released: February 24
Cast: Daniel Kaluuya, Allison Williams, Catherine Keener, Bradley Whitford
Director: Jordan Peele
Why it's great: It's a short leap from the socially conscious sketch comedy of Key & Peele to the psychological terror (and resulting laughs) of Get Out. Peele's directorial debut begins as like an update of Guess Who's Coming to Dinner?, Kaluuya's Chris harboring the appropriate amount of skepticism over meeting the upper-crust white parents of his girlfriend Rose (Williams). As the weekend hours pass, Chris stumbles into a racially charged conspiracy that only Peele, a student of Wes Craven and horror masters of yesteryears, could conjure up. Littered with one-liners and laced with tension, Get Out is a ravenous masterpiece tailor made for America's current climate.
Where to see it right now: In theaters (watch the trailer)
Sign up here for our daily Thrillist email, and get your fix of the best in food/drink/fun.
Other Stuff You'll Like In Movie Machine