These Are Greatest Movies of the 21st Century, Proclaims New Poll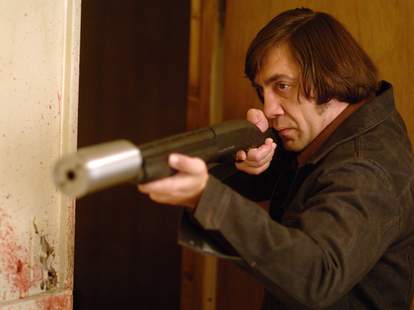 The BBC interviewed 177 movie critics from around the world to compile a list of the 100 greatest movies of the new millennium, and the list is guaranteed to piss you off. You're only human. 
For a taste, here's the top 20 (you can read the full list at BBC.com):
20. Synecdoche, New York (Charlie Kaufman, 2008)
19. Mad Max: Fury Road (George Miller, 2015)
18. The White Ribbon (Michael Haneke, 2009)
17. Pan's Labyrinth (Guillermo Del Toro, 2006)
16. Holy Motors (Leos Carax, 2012)
15. 4 Months, 3 Weeks and 2 Days (Cristian Mungiu, 2007)
14. The Act of Killing (Joshua Oppenheimer, 2012)
13. Children of Men (Alfonso Cuarón, 2006)
12. Zodiac (David Fincher, 2007)
11. Inside Llewyn Davis (Joel and Ethan Coen, 2013)
10. No Country for Old Men (Joel and Ethan Coen, 2007)
9. A Separation (Asghar Farhadi, 2011)
8. Yi Yi: A One and a Two (Edward Yang, 2000)
7. The Tree of Life (Terrence Malick, 2011)
6. Eternal Sunshine of the Spotless Mind (Michel Gondry, 2004)
5. Boyhood (Richard Linklater, 2014)
4. Spirited Away (Hayao Miyazaki, 2001)
3. There Will Be Blood (Paul Thomas Anderson, 2007)
2. In the Mood for Love (Wong Kar-wai, 2000)
1. Mulholland Drive (David Lynch, 2001)
"Where's [YOUR FAVORITE MOVIE]?" you'll cry as you scan the 100-deep list. C'mon, you know it's under your bed with the two other DVDs you own -- go watch it if you love it so much!
Your gut reaction is understandable; for every worthy comedy or drama, there's an absent title that makes you wonder what paint the polled critics huffed while making their (impossible) selections. The exercise is a lesson in tastes, which is why BBC also revealed each critic's top 10 list, a look at the eclectic tastes smelted down to form the monolithic "best of" list. I humbly submit my own picks to appease your emotions:
The BBC's list includes Wes Anderson, Christopher Nolan, the Coen brothers, David Fincher, Kathryn Bigelow, and Richard Linklater. There are movies from America, France, Spain, China, Russia and South Korea. There are only four films that took home the Best Picture prize in the last 15 years -- who needs Oscars when you're one of the greatest films of the 21st century? This is a crash course in quality, even if personal favorites didn't make the cut. Take a deep breath and soak this list up. Then get your favorite movie out from under your bed -- that's no way to treat your favorite movie.
Matt Patches is Thrillist's Senior Entertainment Editor. He previously wrote for Grantland, Esquire.com, and Vulture. Find him on Twitter @misterpatches.