Amazon Prime isn't just for next-day toilet paper anymore: Your subscription includes countless shows (even some of Thrillist's own!) and movies to stream, ranging from recent hits to old-school faves. Here's a slew of options for you, whether you're in the mood for sci-fi, a rom-com, or anything in between -- the best Amazon movies out of the thousands of Amazon movies.
Recommended Video
This Florida Mansion is 62 Acres of Movie-Inspired Magic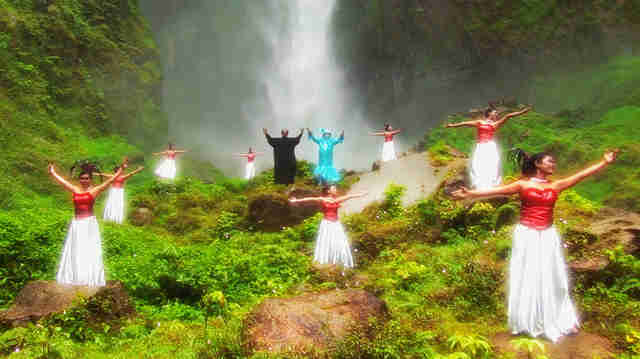 The Act of Killing (2012)
Before The Look of Silence, which earned a place on our best movies of 2015 list, documentarian Joshua Oppenheimer investigated the 1965 Indonesian genocide through the eyes of its perpetrators. Anwar Congo, a gangster sanctioned by the government to eliminate "communists," begins by bragging to Oppenheimer about murdering over 1,000 people. His glory transmutes into a meta-atonement when Act of Killing casts Congo in the "movie adaptation" of his own life. It all makes sense when you submit yourself to Oppenheimer's bizarre, tragic, and eye-opening experiment.
The Adventures of Tintin (2011)
This is peak theme-park Steven Spielberg. Working from a witty script co-written by Edgar Wright and Joe Cornish, Spielberg adapts the elegant, playful imagery of Hergé's beloved Tintin comics into a kinetic, eye-popping animated thrill ride. There's a pirate ship, lost treasure, a fighter plane, and even a cute dog -- and if you don't like any of that, something new will fly into your face a minute later! In 3D! It's Raiders of the Lost Ark for the Angry Birds era. Exhausting, sure, but worth the ride.
American Beauty (1999)
Sam Mendes' suburban exposé stands out for its stellar performances from high-caliber actors like Kevin Spacey and Annette Bening as the Burnhams, a not-so-perfect family working their way through midlife crises, bouts of infidelity, and the antics of their teen daughter, Jane (Thora Birch). But it's Jane's rebellious friend Angela (Mena Suvari) and boy next door Ricky (Wes Bentley) who push things to the tipping point, with a far darker ending than you might anticipate. Alan Ball's script is rife with small, powerful revelations, rich cinematography, and sparkling wit, widening the scope on quiet Everytown drama.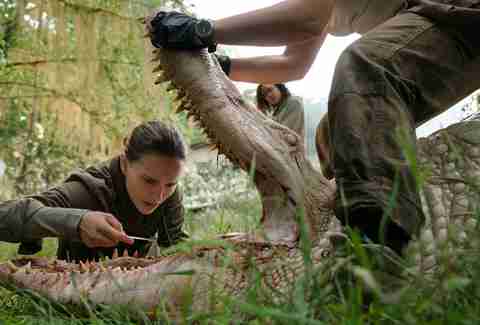 Annihilation (2018)
Filmmaker Alex Garland adapted Jeff VanderMeer's sci-fi novel into an equally kaleidoscopic, unnerving film that questions the nature of identity. While Garland doesn't stick to the book's plot entirely, he keeps the core concept: A team of women, including Portman's grief-stricken biology professor, venture into a quarantined territory of Florida known only as "Area X" to investigate a series of unexplained phenomena and disappearances. The journey quickly turns perilous, and it becomes clear that group won't make it out alive; as the viewer, you also won't want to turn back from this insane, mind-boggling adventure.
Arrival (2016)
Based on a novella by acclaimed science-fiction writer Ted Chiang, Arrival abandons space operatics and alien super-weapons to tell a first-contact story about the virtues of communication. When a squadron of spacecrafts touches down in remote areas of the globe, the Army enlists a linguist (Amy Adams) to "speak" to the extraterrestrial squids inside. Through code-breaking and conversation, our human heroes learn a little about this highly intelligent species and even more about their emotional capacity. Methodical and chilly, almost to a fault, Arrival delivers one of the biggest twists in recent memory. Like, maybe we Earthlings could learn to get along.
Beautiful Boy (2018)
Based on the memoirs by father and son David and Nic Sheff, Beautiful Boy follows one father's reckoning with his teenage son's struggle with drug addiction. Chronicling their powerful relationship and the darkest moments of Nic's path towards recovery, Steve Carell and Timothée Chalamet give outstanding performances, pointedly illustrating the challenges those affected by addiction without romanticizing the illness. 
A Beautiful Mind (2001)
This biopic of mathematician John Nash, who suffered from schizophrenia, cleaned up at the Oscars in 2002, when it won Best Picture, Best Director (Ron Howard), Best Adapted Screenplay (Akiva Goldsman), and Best Supporting Actress (Jennifer Connelly). While the film suffers from some formulaic (whoops) biopic arcs, the performances -- including that of Russell Crowe, who portrays Nash -- give nuance and pathos to a story about a family coming to terms with a devastating mental illness. 
Beetlejuice (1988)
With a few tweaks, Beetlejuice could have been a horror movie up there with The Exorcist. But Tim Burton saw opportunities for laughs and Harry Belafonte-backed dance sequences in his reverse ghost story, where Geena Davis and Alec Baldwin's deceased couple become victims of a human haunting. The twist only gets more twisted when Michael Keaton's Beetlejuice, a used-car-salesman-from-hell type, enters the equation. It's no surprise that Beetlejuice would find a second life in TV animation -- from the biggest sandworm to the shrimpiest possessed pinky finger, Burton's farce is an artistic achievement and a hoot. 
The Blues Brothers (1980)
This big-screen jump for John Belushi and Dan Aykroyd's black-suited, sunglass-wearing blues duo is almost like a short TV series. At two-and-a-half hours, The Blues Brothers is among the longest comedies of all time, and the "story" -- in which Jake and Elwood Blues reunite, "get the band back together," then perform one dynamite show to save an orphanage -- is episodic. But it's a great TV series, with musical interludes, gonzo car chases, and dopey, disgusting humor that only Belushi and Aykroyd could pull off. There's never been a movie quite like it, and there never will be again.
The Big Sick (2017)
Kumail Nanjiani and his wife Emily Gordon adapted their real-life meet cute, and an encounter with illness that landed Emily in the hospital just months afterward, into this moving, melancholy rom-com -- like a Terms of Endearment for the Trainwreck era. Fans of the comedian's stand-up or work as Silicon Valley's Dinesh will go nuts for The Big Sick's steady stream of laughs; one taboo-busting 9/11 joke-for-the-ages had my theater howling. But when the couple's life takes a turn for the worse, and Kumail's Pakistani heritage pressurizes the situation with demands of arranged marriage, Nanjiani's fans will cling to the jokes like a life preserver. Anchored by his sensitive performance, and bolstered by Ray Romano and Holly Hunter as Emily's fretting, foulmouthed parents, The Big Sick is a reminder that fate is fickle, self-determination is fickler, and we all deserve a good laugh-cry once in awhile.
Blue Velvet (1986)
David Lynch's twitchy riff on film noir is the link between our reality and our dreams, each frame zooming in on the drips of suburbia melting into hell. Dennis Hopper deep-breathing into a gas mask doesn't have to make sense, it just does.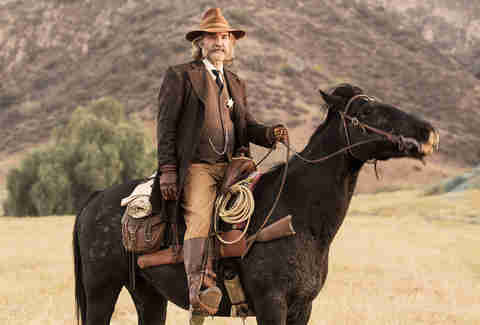 Bone Tomahawk (2015)
This Western-by-way-of-Cannibal Holocaust offers the aging Kurt Russell a pure hero role. Because there's nothing like troglodytes with a hunger for human flesh to vindicate the way of the gun. Touting a cannon of a six-shooter and a mustache to match, Russell's no-bullshit sheriff leads a band of stand-up dudes into enemy territory. The sight of blood and guts and more blood and more guts and so much blood and so many guts doesn't rattle him. He rides forward, determined, like a true badass.
Brawl in Cell Block 99 (2017)
Vince Vaughn is a very tall man. Writer and director S. Craig Zahler, the filmmaker behind 2015's brutal cannibal Western Bone Tomahawk, uses the motor-mouthed actor's imposing height as a blunt weapon in Brawl in Cell Block 99, his bone-crushing prison film. As Bradley Thomas, a bald-headed ex-con who gets sent to jail after a series of semi-tragic criminal mishaps, Vaughn fills the frame with his body, occasionally contorting his limbs for comedy but mostly thrusting them at his enemies in the movie's patiently filmed, incredibly graphic action set-pieces. The cinematic violence makes John Wick look like the Teletubbies. At the same time, Zahler invests the story with a depth of feeling rarely seen in such grisly genre fare.
Chinatown (1974)
Robert Towne's Chinatown script is often cited as one of, if not the greatest of all time. (And not just because of that iconic line.) As a struggling private eye, Jack Nicholson dives headfirst into a mystery that turns into a maelstrom of LA corruption. The result is a well-paced noir tale, equal parts frustrating and fascinating, that still lives up to its reputation.
Cold War (2018)
From Polish director Pawel Pawlikowski, Cold War is a stunning portrayal of two star-crossed lovers who meet again and again over the course of a few decades during one of the most volatile periods of European history. The film, which garnered three Oscar nominations and is shot somberly in black and white, follows a couple brought together in a traveling musical troupe and illustrates how the melodrama of politics, fate, and, well, life pulls them apart. As they return to each other repeatedly, even as the world around them is in turmoil and feels like it's crumbling to dust, this tragically romantic film spotlights the power of love in dark times. 
The Conversation (1974)
If you think domestic surveillance is spooky, imagine how it feels for the guy on the other end of the microphone. Starring Gene Hackman in his prime, Francis Ford Coppola's subdued thriller builds paranoia out of an overheard conversation and the lengths to which one private investigator goes to uncover its meaning. Hackman's Harry Caul can only get so close to his subjects, and Coppola plays by similar rules, making sound as essential to the viewing experience as picture. Wildly influential, this one will have you looking over your shoulder for days.
Eighth Grade (2018)
Kayla (Elsie Fisher) is, in many ways, a typical teenage outcast: She endlessly scrolls through her carefully maintained social media feeds, desperately wants to be liked by her peers, and physically recoils at every remark from her well-meaning father (Josh Hamilton). The adolescent focus of comedian Bo Burnham's directorial debut is painfully relatable, and the film that covers her final weeks of middle school feels like a mirror of nearly everybody's own experience in one way or another -- just tailored to the 21st century. Though a simple story, this film will break and subsequently mend your heart, reminding you that the things we hold dearly at 13 never truly stop mattering to us even as we age.
Fences (2016)
This adaptation of August Wilson's Pulitzer Prize-winning play is a national service. Most of us didn't catch the playwright's sixth "Pittsburgh Cycle" installment when it debuted on Broadway in 1987, nor did we see Denzel Washington and Viola Davis in the acclaimed revival in 2010. Thanks to a commitment by Washington to film Wilson's body of work, the world can now witness this tightly wound examination of African-American life, adapted for film by Wilson himself (he completed the screenplay before his death in 2005). Washington's grasp on theatrical camerawork amplifies the speeches of his ex-Negro League ballplayer Troy. The patriarch is a man and a monster, a character we're all lucky to behold.
First Reformed (2018)
With this austere story of a pastor suffering a crisis of faith, writer and director Paul Schrader is back in familiar territory: His most acclaimed work as a screenwriter, 1976's Taxi Driver, was a violent, disturbing portrait of a man consumed with guilt, rage, and indignation at the state of the world. First Reformed, which finds Hawke's troubled man of the cloth Toller advising a young environmental activist and eventually becoming obsessed with his righteous cause, examines ideas Schrader has returned to over and over, but it's shot and edited in a more controlled, restrained stylistic register than his previous movies. He's using the toolkit he first studied as a critic in his book, Transcendental Style in Film, applying the approach of masters like Robert Bresson and Theodor Dreyer to contemporary anxieties, obsessions, and debates. It's a movie that seeks to, in Schrader's own words, "maximize the mystery of existence" and it accomplishes its mission with rigor and, in its final moments, shocking power.
The Florida Project (2017)
Sean Baker's The Florida Project nuzzles into the swirling, sunny, strapped-for-cash populace of a mauve motel just within orbit of Walt Disney World. His eyes are Moonee, a 6-year-old who adventures through abandoned condos, along strip mall-encrusted highway, and across verdant fields of overgrown brush like Max in Where the Wild Things Are. But as gorgeous as the everything appears -- and The Florida Project looks stunning -- the world around here is falling apart, beginning with her mother, an ex-stripper turning to prostitution. The juxtaposition, and down-to-earth style, reconsiders modern America in the most electrifying way imaginable.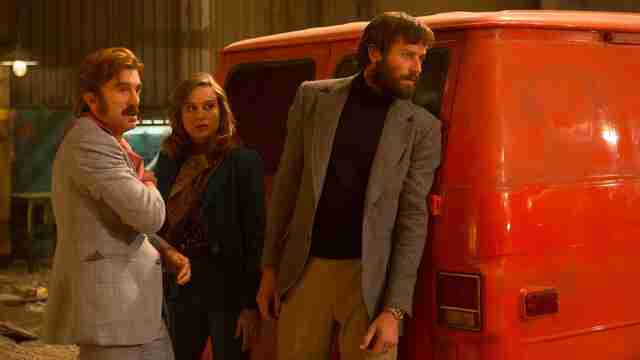 Free Fire (2017)
Cast from the molten barrels of Charles Bronson's many Smith & Wessons, this frenetic '70s throwback plays out as one prolonged shootout. What should be just-another-illegal-gun-deal-by-the-docks between a group of IRA fighters (led by Cillian Murphy), a skeezy arms dealer (Sharlto Copley), and two American representatives for the respective parties (Brie Larson and Armie Hammer) explodes into a firefight when one lower-rung goon accuses another of assaulting his sister at a bar the night prior. Each insult exacerbates the standoff, which director Ben Wheatley orchestrates with wailing bullets, chaotic camerawork, and salvos of clever banter, blurted out as the actors squirm across dirt floors to safety. By the end of Free Fire, limbs are torn through, blood is spilled, and your jaw is on the floor.
Generation Wealth (2018)
Filmmaker and photographer Lauren Greenfield (The Queen of Versailles) took a long and unflattering look at the cultural milieu of the 1%, and those who really wish they were in the 1%. Culled from interviews and photos going back several decades (a middle-school-aged Kate Hudson shows up, as does 12-year-old Kim Kardashian), Generation Wealth paints a seedy, gut-churning portrait of the money-driven Western world, and what lengths people will go to get in on the action. It's heartbreaking and repellant, but it's also one of the sharpest contemporary commentaries on why the wealthy wield so much power and attract so many people to their lifestyle. 
A Ghost Story (2017)
Director David Lowery (Pete's Dragon) conceived this dazzling, dreamy meditation on the afterlife during the off-hours on a Disney blockbuster, making the revelations within even more awe-inspiring. After a fatal accident, a musician (Casey Affleck) finds himself as a sheet-draped spirit, wandering the halls of his former home, haunting/longing for his widowed wife (Rooney Mara). With stylistic quirks, enough winks to resist pretension (a scene where Mara devours a pie in one five-minute, uncut take is both tragic and cheeky), and a soundscape culled from the space-time continuum, A Ghost Story connects the dots between romantic love, the places we call home, and time -- a ghost's worst enemy.
The Girl With All the Gifts (2017)
If you're fed up with "young adult dystopia," and equally over the zombie movie, The Girl with All the Gifts is good news. The movie combines both genres into one tasty combo plate that's unexpected at every turn. It's about a group of survivors who accompany a young zombie/human hybrid into the wilderness after their facility is invaded. A weird one, but it's also really quite good.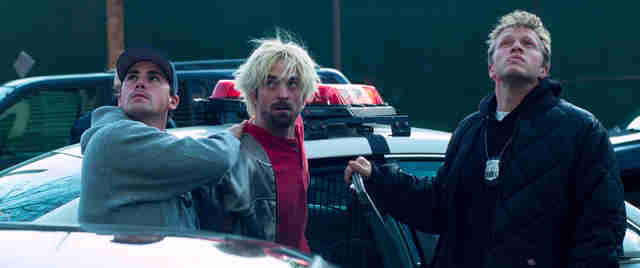 Good Time (2017)
In this greasy, cruel thriller from up-and-comers the Safdie brothers, Robert Pattinson stars as Connie, a bank robber who races through Queens to find enough money to bail out his mentally disabled brother, who's locked up for their last botched job. Each suffocating second of Good Time, blistered by the neon backgrounds of Queens, New York and propelled by warped heartbeat of Oneothrix Point Never's synth score, finds Connie evading authorities by tripping into an even stickier situation.
The Handmaiden (2016)
Some movies splash across the screen, others turn scenes into bold brushstrokes. The Handmaiden, an erotic thriller with twists and turns and thrusts aplenty, is Park Chan-wook's drip painting. Set in 1930s Korea, the movie follows Sook-hee, a pickpocket, who slips undercover into the staff of a sheltered heiress, with hopes of luring the deep-pocketed woman into the romantic grasp of her con-man partner in crime. The problem: Sook-hee falls madly, lustfully in love with her target. In The Handmaiden, single, sensual drops -- a prolonged glance, the zipping up of a dress, whispered white lies -- fan out through the entire two-and-a-half-hour narrative into the unexpected. You will not see a craftier movie this year.
Hereditary (2018)
What makes this movie tick? It's all in the performances: The incredibly versatile Toni Collette, who first stunned horror audiences as the mother in The Sixth Sense, plays Annie, an artist who works from home constructing intricately designed miniatures of her own life. When her elderly mother dies, Annie's family, which includes Gabriel Byrne as her distant husband, Alex Wolff as her aloof son, and Milly Shapiro as her troubled daughter, is thrown into a crisis. For its first 40 minutes or so, the film plays like a strange psychodrama in the vein of Michael Haneke, but then an unspeakable event occurs about halfway through and the tension skyrockets. Annie visits a friendly medium (Ann Dowd of The Leftovers) and begins to communicate with the dead. She sleepwalks and has terrifying nightmares; a supernatural force has descended upon the house. Aster directs the hell out of the movie's harrowing final stretch, which will likely leave some viewers scratching their heads, but Collette is the real MVP, throwing herself into a demanding role with unwavering commitment.
It Comes at Night (2017)
In this a post-apocalyptic nightmare-and-a-half, the horrors of humanity, the strain of chaotic emotions pent up in the name of survival, bleed out through wary eyes and weathered hands. The setup is blockbuster-sized -- reverts mankind to the days of the American Frontier, every sole survivor fights to protect their families and themselves -- but the drama is mano-a-mano. Barricaded in a haunted-house-worthy cabin in the woods, Paul (Edgerton) takes in Will (Abbott) and his family, knowing full well they could threaten his family's existence. All the while, Paul's son, Trevor, battles bloody visions of (or induced by?) the contagion. Shults directs the hell out of every slow-push frame of this psychological thriller, and the less we know, the more confusion feels like a noose around our necks, the scarier his observations become.
The Killing of a Sacred Deer (2017)
There's something off about Martin (Barry Keoghan), the surviving son of a man who died under the knife of surgeon Steve Murphy (Colin Farrell). At the beginning of spine-tingling Sacred Deer, Steve steps up to be a father figure to Martin, gauche and puzzling and bubbling with darkness. The relationship eventually sours, and it's from there that director Yorgos Lanthimos, known for bitter strains of magical realism, finds footing for an ice-cold rumination on regret and responsibility. Farrell is gifted unprecedented complexity in his Sophie's Choice, Nicole Kidman challenges him with every move, and Keoghan gives a performance that echoes Heath Ledger in The Dark Knight. It's a maddening and exhilarating time at the movies.
Lady Bird (2017)
The dizzying senior year of high school is the focus of actress Greta Gerwig's first directorial effort, the story of girl named Lady Bird (her given name, in that "it's given to me, by me") who rebels against everyday Sacramento, California life to obtain whatever it is "freedom" turns out to be. Set in the early 2000s, a time when Dave Matthews' "Crash Into Me" regularly melts hearts, Lady Bird charts a year-in-the-life through precision recreation of shared moments: the arguments with parents, the math quiz meltdowns, the arguments with parents, the life-or-death musical tryouts, the arguments with parents, the fleeting first-time sexual encounters that mean everything, and of course, the arguments with parents. (Arrives on Amazon Prime on June 3.)
Landline (2017)
This ripe, relationship comedy is set in the 1990s, a time of pay phones, cigarette-friendly bars, floppy disks, and harder-to-keep secrets. The writer-director's characters all have them: a rebellious high school senior (Abby Quinn) flirting with boys and heroin for the first time; her soon-to-be-married sister (Jenny Slate), who questions everything after a hookup with an old flame; their mother (Edie Falco), who works around the clock and takes flak from all involved; and their father (John Turturro), a wannabe playwright who may or not be carrying on a decade-long affair (the discovery of a dirty poetry stash sends the sisters hunting for answers). Like Obvious Child did for cautious millennial daters, Landline surveys and questions the value of steady relationships. The sprawling story tests Slate's dramatic chops (while feeding the former SNL player plenty of comedy gold), delivers newcomer Quinn a breakout role, and gives Robespierre the chance to whisk us around New York City with the cool of Woody Allen or Hal Ashby. Landline could be the set-up for a great television show, but as a movie, it's a daring and decadent slice of life.
Leave No Trace (2018)
Anyone who read Hatchet or My Side of the Mountain in elementary school probably once dreamed of living off the land. The survivalist impulse, a desire to ditch one's worldly possessions and live a simpler life in the wilderness, is a deeply ingrained American ideal, one that's still taught to children despite the fundamental role technology plays in modern life. Debra Granik's Leave No Trace, her first fictional feature since Winter's Bone, digs deep into the darker side of that fantasy by telling the story of Will (Ben Foster) and Thom (Harcourt McKenzie), a father-daughter duo who live in the mountains near Portland, Oregon. Though the backstories are kept to a minimum, certain details emerge: Will is a veteran and Thom's mother died a long time ago. They only have each other -- and the forest around them. Eventually Will is arrested for living on public land and the pair are sent to live in a house on a Christmas-tree farm, where Thom grows to like having a roof over her head and befriends a bunny named Chainsaw. Will can't adjust. Soon the pair are on the road again, hitching rides and marching through the cold woods. A process-oriented filmmaker, Granik shoots their perilous journey with a combination of awe and skepticism, capturing the beauty of the natural world and the danger of life on the margins. 
Logan Lucky (2017)
Steven Soderbergh, the mastermind behind the Ocean's franchise, possesses Danny Ocean's keen sense of operation and attention to detail (no one shoots mundane insert shots quite like him). With Logan Lucky, the filmmaker gifts those of us without bespoke tuxedo collections the heist movie we deserve: a bluesy, Southern-fried, NASCAR-set bank job where pick-ups do the heavy-lifting, gummy bears and cleaning solution make the vaults go boom, and blue collars are worn with pride. No one believes Jimmy and Clyde Logan (Channing Tatum and Adam Driver), known around West Virginia for their bad luck "curse," could rob the Coca-Cola 600 race. How they stick it to the naysayers is one of the most pure-fun times you can have watching a movie.
The Lost City of Z (2017)
Director James Gray's account of explorer Percy Fawcett's lush and perilous journey through the Amazon is the rare film to capture and channel nature's bewitching power. Charlie Hunnam, rousing and physical, stars as Percy, a turn-of-the-20th-century military man who embarks to South America to map Bolivia and cleanse his family name of scandal. Months of starvation, illness, piranha-infested waters, and encounters with natives end with the near-discovery of a hidden, advanced civilization. Gray makes room for court scenes, WWI battles, tender family drama, and a musical score that can stand alone. But in the end, the verdant unknown of Amazonia that has its way with Fawcett and our senses, reflecting a profound component of human nature.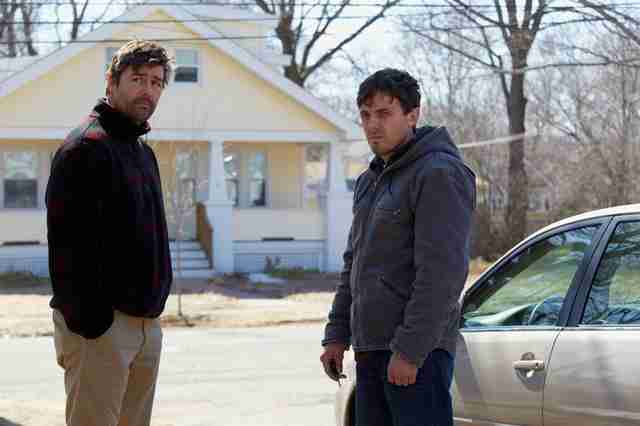 Manchester by the Sea (2016)
Clocking in at three hours, this story of a handyman (Casey Affleck) who returns home to care for his late brother's teenage son (Lucas Hedges) is an epic of intimate proportions. Affleck's character begins the movie shattered by grief. With each scene, be it a haunting memory, a hilarious back-and-forth with his nephew, or sudden silence so well-timed you feel the winter air fill your lungs, the actor reconstructs writer and director Kenneth Lonergan's jagged pieces into a recognizable figure. Manchester by the Sea is like a five-season series squeezed into a movie-length runtime, or better, an experiential microcosm strewn across one coastal Massachusetts town. Your tear ducts will be no match for this one.
Moonlight (2016)
Chronicling the boyhood years, teenage stretch, and muted adult life of Chiron, a black gay man making it Miami, this triptych altarpiece is at once hyper-specific and cosmically universal. Jenkins roots each moment in the last; Chiron's desire for a lost lover can't burn in a diner booth over a bottle of wine without his beachside identity crisis years prior, blurred and violent, or encounters from deeper in his past, when glimpses of his mother's drug addiction, or the mentoring acts of her crack supplier, felt like secrets delivered in code. Panging colors, sounds, and the delicate movements of its perfect cast like the notes of a symphony, Moonlight is the real deal, a movie that will only grow and complicate as you wrestle with it.
mother! (2017)
Love it or hate it: Those seem to be the only viable opinions when it comes to mother!, director Darren Aronofsky's allegorical take on the Bible and environmentalism. Jennifer Lawrence stars as the titular mother, whose partner (Javier Bardem) doesn't display much regard for her feelings when it comes to, say, allowing houseguests to absolutely trash their home. If infanticide and cannibalism aren't your bag, mother! may not be for you, but at the very least it's a daring attempt at reimagining the Western religious canon. 
Paterson (2016)
William Carlos Williams described his epic poem Paterson as an attempt to mirror "the resemblance between the mind of modern man and the city." Jarmusch's latest, which follows a guy named Paterson (Driver) who drives a bus around the city of Paterson, New Jersey, and writes poetry like his hero William Carlos Williams during his breaks, strives for similar observation. Very little happens in Paterson (the movie), though within its trials of everyday life, even the slightest tremble of Earth feels cataclysmic (a broken-down bus prompts many to wonder if it'll blow up into a fireball). Jarmusch finds poetry in the murmurs of a Thursday night bar crowd and the bouncing vistas out a bus window. Paterson (the man) senses it too, though a world urging him to publish, cash in, brand tests his eye. In Paterson, Jarmusch has art on the brain, and he makes some in the process.
Philadelphia (1993)
That late director Jonathan Demme treated the AIDS crisis with his typical humanity and close attention to the minor details of personal lives sounds unremarkable now. That he did it in for mainstream audiences 1993, with movie stars like Tom Hanks, Denzel Washington, and Antonio Banderas in leading roles, gives you a sense of what made Demme so beloved. Andrew Beckett (Hanks) is a gay, HIV-positive lawyer whose big-time law firm fires him because of his sexual orientation, and Beckett decides to sue for discrimination. The ensuing drama exposes the lengths to which otherwise smart, accomplished people will go to preserve traditional attitudes at the expense of human rights, a contradiction Beckett's homophobic counsel (Washington) must work through for himself if he hopes to win the case.
A Quiet Place (2018)
The world has been overrun by creatures who are completely blind, but have uncanny hearing and will kill anything they sense nearby. So how does a family with small children survive in a forcibly silent world? Find out in this unexpectedly excellent chiller from John Krasinski in his directorial debut that doesn't need a whole lot of dialogue to deliver tons of suspense, tension, and plain old scariness. See this one with a bunch of friends, and make sure they all stay completely quiet. It's part of the fun.
Raging Bull (1980)
Recent boxing movies like Southpaw, Bleed for This, and Hands of Stone have often felt like male actor vanity projects, well-funded attempts to get super swole for the poster and nothing more. In more ways than one, the gravely serious thespians who star in these films are chasing the lead of Robert De Niro in director Martin Scorsese's boxing classic, but they often fail to notice what sets this acclaimed boxing tale apart: Jake LaMotta is not cool. He's pathetic. Ugly. Despicable. A fool. But we keep watching because of the depth of humanity De Niro, Scorsese, and writer Paul Schrader bring to the material. We keep watching because it's impossible to look away.
Rambo 3 (1988)
On the nonexistent list of movies that look the most historically misguided in retrospect, Rambo 3 would surely be near the top. Set in Cold War Afghanistan, where the Soviets were engaged in their version of Vietnam against local guerrilla fighters called the mujahideen, John Rambo steps in to ride horses and dispense good old-fashioned AMERICAN JUSTICE to the COMMIE SOVIETS. In addition to all the rah-rah patriotism (a departure from the franchise's origins), the over-the-top action sequences, and the stereotypical portrayals of just about everyone, the movie ends with a dedication to the "brave mujahideen fighters of Afghanistan" -- later changed to "the gallant people of Afghanistan" because, you know, the Taliban eventually came out of the chaos and instability sown by the mujahideen, the Soviets, and, of course, the Americans who recklessly intervened. Like Rambo. There's a reason this movie is one of the best good-bad films of all time. 
The Salesman (2016)
Acclaimed Iranian director Asghar Farhadi didn't make it to the 2017 Oscars because of Trump's travel restrictions, which was too bad, because The Salesman wound up winning for Best Foreign Language Film. Now's your chance to watch this film of unsettling realism, in which an assault and the desire for revenge transform an average family in unpredictable ways, from one of the best directors currently working.
The Shawshank Redemption (1994)
This classic film adaptation of a Stephen King story tracks one man's lifetime prison sentence for a crime he didn't commit. Andy (Tim Robbins) keeps his head up despite his predicament, and overcomes the odds of life in the slammer with help from his buddy Red (peak Morgan Freeman). A tale of inspiration and, of course, redemption for the ages.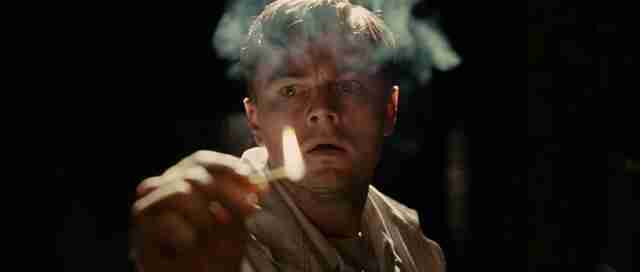 Shutter Island (2010)
It's difficult to dramatize grief. In his haunted adaptation of Dennis Lehane's pulpy gothic novel, director Martin Scorsese uses visceral horror imagery to convey despair. Leonardo DiCaprio's terrified mug is the film's spookiest special effect. With every grimace, furrowed brow, and anguished sob, he brings you into the tortured psyche of Edward Daniels, a man who cannot escape his past no matter how hard he tries. It's a carefully modulated performance that helps sell the film's occasionally wonky twists. More than anything, it makes you wish DiCaprio will return to the horror genre in the future. No, The Revenant doesn't count.
Silence (2016)
Martin Scorsese spent 20 years developing his adaptation of Shūsaku Endō's novel, the story of two Portuguese Catholic priests who travel to Nagasaki, Japan, to rescue their mentor from religious persecution, and it feels like the minimum time required. Silence is a weathered ark, wrestling with the power and pull of religion from a God's eye view. Sebastião (Andrew Garfield) arrives to Japan to push his scripture. Over his journey, lush, meditative, and bloody, thanks to the Japanese campaign to force Christian priests into apostasy, he will question everything, and beg his savior for guidance. Scorsese asks the Big Questions, making for the most challenging film of the year, beliefs be damned.
Valerian and the City of a Thousand Planets (2017)
The world needs films like Luc Besson's Valerian and the City of a Thousand Planets. As the director did over a decade ago with The Fifth Element, the French filmmaker imagines a universe filled with wonderful and absurd sights: little critters that poop out marbles, aliens that fish for humans with giant hooks, heroes that dress like they got lost at a Tiësto concert, and a military commander played by jazz fusion legend Herbie Hancock. Like the Wachowskis' Jupiter Ascending or Alex Proyas's Gods of Egypt, it's an expensive disaster that will inevitably find a cult willing to worship it as the bizarre little marble excreted from a porcupine's butt that it is.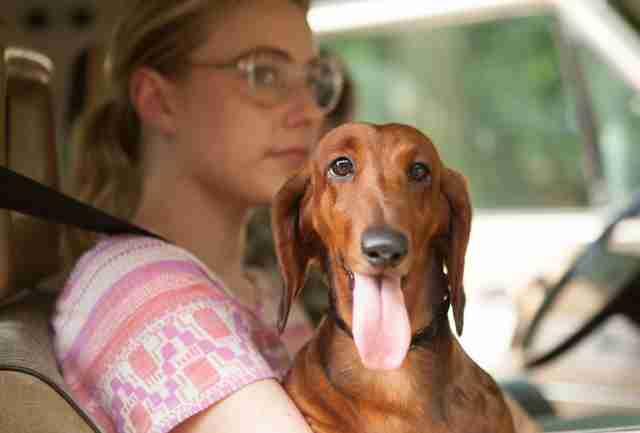 Wiener-Dog (2016)
Four vignettes -- the story of a boy caring for his first pup; Greta Gerwig as a soul-searching, pet-stealing suburbanite; a portrait of a college screenwriting professor; and an elderly dog owner's encounter with the younger generation -- comprise this wickedly comical, existentially provocative look at life with pets. Director Todd Solondz can be a cruel and unusual god to his characters, and while Wiener-Dog shocks, the movie has a fanciful side, sporting dancing-dog videos and plenty of aw-gosh cuddling. Owning a pet is a colossal emotional undertaking. Wiener-Dog is the rare movie that treats it like one.
Wonder Boys (2000)
Cast against type as a creative writing professor at a Pittsburgh college, Michael Douglas gives one of his funniest performances in this adaptation of writer Michael Chabon's poignant campus novel. Though he's not playing an oily rich guy, Douglas still has that sleazy charm, which he uses to manipulate the people around him. Director Curtis Hanson, fresh off the success of L.A. Confidential, makes the academic world of department meetings and cocktail parties come alive with spark and wit.
You Were Never Really Here (2018)
You've seen hitman movies, but you've never seen Lynne Ramsay's hitman movie. The Scottish director, who many first discovered with 2002's elliptical nightlife odyssey Morvern Callar, can take a John Wick-ian premise and invest it with new meaning by reframing it from an askew angle. This crime story, adapted from a novella by Bored to Death writer Jonathan Ames, is about an ex-soldier named Joe (Phoenix) who finds himself tasked with recovering a kidnapped girl amidst a sinister political conspiracy involving human trafficking. What makes it so special? Between Phoenix's muted performance, Jonny Greenwood's string-drenched score, and Ramsay's expressive jump-cuts, every image crackles with energy, style, and possibility. It's a death-obsessed movie vibrating with life.
Young Adult (2011)
Mavis Gary, the protagonist of Jason Reitman's acerbic dark comedy Young Adult, is a jerk. She's got a drinking problem, a failed marriage, an unfulfilling career as a ghostwriter, and a tendency to greet every person she meets on a trip back to her hometown with barely concealed contempt. And, yet, Charlize Theron's clever performance and Diablo Cody's sharp script make you understand Mavis' plight without sacrificing the bitterness that makes her such a captivating character. It's a high-wire act that the movie nails in its brisk runtime. By the end, you might not want to hang out with Mavis, but you at least know where she's coming from.
20th Century Women (2016)
If there's such thing as an epistolary movie, 20th Century Women is it. Touring 1970s Santa Barbara through a living flipbook, Mills's semi-autobiographical film transcends documentation with a cast of wayward souls and Jamie (Zumann), an impressionable young teenager. Bening plays his mother, and the matriarch of a ragtag family, who gather together for safety, dance to music when the moment strikes, and teach Jamie the important lesson of What Women Want, which ranges from feminist theory to love-making techniques. The kid soaks it up like a sponge. Through Mills's caring direction, and characters we feel extending infinitely through past and present, so do we.