Amazon Prime isn't just for next-day toilet paper anymore: Your subscription includes countless shows (even some of Thrillist's own!) and movies to stream, ranging from recent hits to old-school faves. Here's a slew of options for you, whether you're in the mood for sci-fi, a rom-com, or anything in-between -- the best Amazon movies out of the thousands of Amazon movies.
Recommended Video
Is 'Holmes & Watson' as Funny as It Looks?
The Adventures of Tintin (2011)
This is peak theme-park Steven Spielberg. Working from a witty script co-written by Edgar Wright and Joe Cornish, Spielberg adapts the elegant, playful imagery of Hergé's beloved Tintin comics into a kinetic, eye-popping animated thrill ride. There's a pirate ship, lost treasure, a fighter plane, and even a cute dog -- and if you don't like any of that, something new will fly into your face a minute later! In 3D! It's Raiders of the Lost Ark for the Angry Birds era. Exhausting, sure, but worth the ride.
A Fish Called Wanda (1988)
Many crime movies have funny scenes -- for example, Jackie Browne is frequently hilarious -- but few are as consistently funny as the fiendishly clever heist comedy A Fish Called Wanda. When a pair of English low-lifes recruit Americans Wanda (Jamie Lee Curtis) and Otto (Kevin Kline) to help them steal some diamonds, they end up getting betrayed and setting off a series of ridiculous (and increasingly violent) events. With a script by John Cleese and a scene-stealing performance from Kline, it's the rare madcap farce that doesn't overstay its welcome. Each twist makes sense on a comedic and plot level. Just don't call it stupid.
The Age of Innocence (1993)
Martin Scorsese's stylish take on Edith Wharton's novel of high society on the East Coast in the late 19th century emphasizes manners, gossip, and perceived slights more than his gangster tales. But there's a still an emotional brutality to this New York story, which unfolds through artfully staged set-pieces and carefully worded conversations. Daniel Day-Lewis stars as Newland Archer, a wealthy lawyer who finds himself obsessing over Michelle Pfeiffer's Countess Ellen Olenska when he's supposed to marry Winona Ryder's May Welland, and he gives a performance of startling psychological depth. You feel the passion and desire underneath the surface of every scene.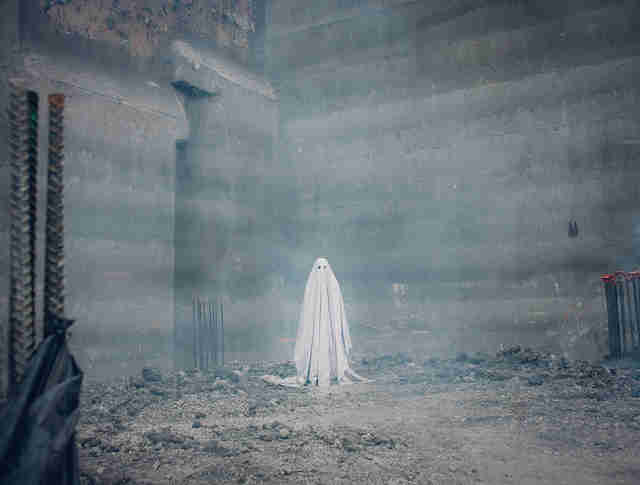 A Ghost Story (2017)
Director David Lowery (Pete's Dragon) conceived this dazzling, dreamy meditation on the afterlife during the off-hours on a Disney blockbuster, making the revelations within even more awe-inspiring. After a fatal accident, a musician (Casey Affleck) finds himself as a sheet-draped spirit, wandering the halls of his former home, haunting/longing for his widowed wife (Rooney Mara). With stylistic quirks, enough winks to resist pretension (a scene where Mara devours a pie in one five-minute, uncut take is both tragic and cheeky), and a soundscape culled from the space-time continuum, A Ghost Story connects the dots between romantic love, the places we call home, and time -- a ghost's worst enemy.
All the President's Men (1976)
In a political climate that's called on the media to dig up no shortage of controversies, it seems fitting to revisit the newspaper heroes of yore. Dustin Hoffman and Robert Redford co-star as Carl Bernstein and Bob Woodward, respectively, the two Washington Post reporters who unearthed the details of President Richard Nixon's now-infamous Watergate scandal. This Alan J. Pakula-helmed drama is a psychologically piercing classic that'll make you view the current political landscape with a healthy amount of cynicism and hope.
Arrival (2016)
Based on a novella by acclaimed science-fiction writer Ted Chiang, Arrival abandons space operatics and alien super-weapons to tell a first-contact story about the virtues of communication. When a squadron of spacecrafts touches down in remote areas of the globe, the Army enlists a linguist (Amy Adams) to "speak" to the extraterrestrial squids inside. Through code-breaking and conversation, our human heroes learn a little about this highly intelligent species and even more about their emotional capacity. Methodical and chilly, almost to a fault, Arrival delivers one of the biggest twists in recent memory. Like, maybe we Earthlings could learn to get along.
The Big Sick (2017)
Kumail Nanjiani and his wife Emily Gordon adapted their real-life meet cute, and an encounter with illness that landed Emily in the hospital just months afterward, into this moving, melancholy rom-com -- like a Terms of Endearment for the Trainwreck era. Fans of the comedian's stand-up or work as Silicon Valley's Dinesh will go nuts for The Big Sick's steady stream of laughs; one taboo-busting 9/11 joke-for-the-ages had my theater howling. But when the couple's life takes a turn for the worse, and Kumail's Pakistani heritage pressurizes the situation with demands of arranged marriage, Nanjiani's fans will cling to the jokes like a life preserver. Anchored by his sensitive performance, and bolstered by Ray Romano and Holly Hunter as Emily's fretting, foulmouthed parents, The Big Sick is a reminder that fate is fickle, self-determination is fickler, and we all deserve a good laugh-cry once in awhile.
Blow Out (1981)
A frenzied commentary on post-Watergate paranoia and a careful examination of how narratives gets constructed, this Brian De Palma thriller will change the way you listen to audio. John Travolta stars as a gifted movie sound effects artist who accidentally records a murder involving a presidential candidate -- or does he? To solve the mystery he keeps going back to the tape, driving himself to the brink of madness in the search for the truth. You'll return to this movie with the same intensity.
Blue Velvet (1986)
David Lynch's twitchy riff on film noir is the link between our reality and our dreams, each frame zooming in on the drips of suburbia melting into hell. Dennis Hopper deep-breathing into a gas mask doesn't have to make sense, it just does.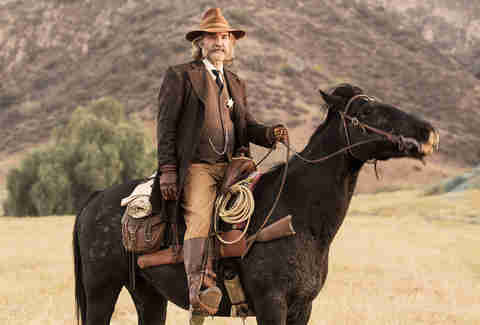 Bone Tomahawk (2015)
This Western-by-way-of-Cannibal Holocaust offers the aging Kurt Russell a pure hero role. Because there's nothing like troglodytes with a hunger for human flesh to vindicate the way of the gun. Touting a cannon of a six-shooter and a mustache to match, Russell's no-bullshit sheriff leads a band of stand-up dudes into enemy territory. The sight of blood and guts and more blood and more guts and so much blood and so many guts doesn't rattle him. He rides forward, determined, like a true badass.
Boogie Nights (1997)
This ensemble drama about the porn business, from director Paul Thomas Anderson, is one of the most rewatchable movies ever made. Any stray moment can draw you in: Mark Wahlberg's Dirk Diggler picking his name in a hot tub, John C. Reilly singing that Transformers song, Julianne Moore snorting an afternoon away, Burt Reynolds framing up a shot, or Heather Graham strolling across the screen in nothing but her roller blades. Splitting the difference between the laid-back melancholia of Robert Altman and the coked-out frenzy of Martin Scorsese, Boogie Nights remains PTA's most purely pleasurable film, a loving tribute to an era of big stars, big egos, and big… well… you've seen the ending.
Brawl in Cell Block 99 (2017)
Vince Vaughn is a very tall man. Writer and director S. Craig Zahler, the filmmaker behind 2015's brutal cannibal Western Bone Tomahawk, uses the motor-mouthed actor's imposing height as a blunt weapon in Brawl in Cell Block 99, his bone-crushing prison film. As Bradley Thomas, a bald-headed ex-con who gets sent to jail after a series of semi-tragic criminal mishaps, Vaughn fills the frame with his body, occasionally contorting his limbs for comedy but mostly thrusting them at his enemies in the movie's patiently filmed, incredibly graphic action set-pieces. The cinematic violence makes John Wick look like the Teletubbies. At the same time, Zahler invests the story with a depth of feeling rarely seen in such grisly genre fare.
Carrie (1976)
Adolescence is horrifying. Having taught high school English and endured his own punishing awkward teen years, Stephen King channeled a lifetime of social anxiety, discomfort, and anger into his brisk, righteous first novel, which Brian De Palma then turned into a stylish bloodbath. Anchored by a vulnerable, complex performance from Sissy Spacek and a showy turn from Piper Laurie as Carrie's God-fearing mother, it's the rare horror film that works both as psychological portraiture and special-effects blowout. Skip the muddled 2013 remake and get your thrills straight from the source.
Chinatown (1974)
Robert Towne's Chinatown script is often cited as one of, if not the greatest of all time. (And not just because of that iconic line.) As a struggling private eye, Jack Nicholson dives headfirst into a mystery that turns into a maelstrom of LA corruption. The result is a well-paced noir tale, equal parts frustrating and fascinating, that still lives up to its reputation.
The Conversation (1974)
If you think domestic surveillance is spooky, imagine how it feels for the guy on the other end of the microphone. Starring Gene Hackman in his prime, Francis Ford Coppola's subdued thriller builds paranoia out of an overheard conversation and the lengths to which one private investigator goes to uncover its meaning. Hackman's Harry Caul can only get so close to his subjects, and Coppola plays by similar rules, making sound as essential to the viewing experience as picture. Wildly influential, this one will have you looking over your shoulder for days.
Crank 2: High Voltage (2009)
Building on the over-the-top sensibility they explored in 2006's Crank, writer and director team Neveldine/Taylor unsurprisingly take the "more is better" approach to this action movie sequel starring Jason Statham. Unlike the Transporter movies, which try to make the bald-headed Englishman look as cool as possible, the Crank films are all about putting his hapless character Chev Chelios in humiliating positions: the guy gets beat up worse than Wile E. Coyote. In this one, his heart has been replaced with a battery and he needs to keep it charged -- or die trying. It takes the "Speed but with a human" idea of the first Crank to dizzying, hilarious heights.
Cruel Intentions (1999)
In adapting the classic French novel Les Liaisons Dangereuses for the WB generation, writer-director Roger Kumble doesn't pull back on any of the book's nasty back-stabbing and emotional manipulation. Instead, the movie revels in the melodramatic tawdriness of it all and features truly inspired lead performances from Sarah Michelle Gellar (using all the tricks that made her so likable on Buffy the Vampire Slayer as conniving mean girl Kathryn Merteuil), Ryan Phillippe (as her charmingly vacant step-brother Sebastian Valmont), and Reese Witherspoon (as the virginal Annette Hargrove). Plus, you know "Bittersweet Symphony" has never sounded sweeter.
Election (1999)
Working from Tom Perrotta's acerbic novel, director Alexander Payne and co-writer Jim Taylor craft the perfect showdown between Reese Witherspoon's overachieving Tracy Flick and Matthew Broderick's string-pulling teacher. As the seemingly low-stakes student council race gets closer and closer, everyone involved is forced to ask those always-pertinent moral questions: How far will I go to win, and what's the point of winning if you lose your sense of self?
Event Horizon
Paul W.S. Anderson, director of Mortal Kombat and the Resident Evil movies, stepped up his game for this 1997 men-on-a-mission sci-fi movie, finding hard-R glimpses of hell in the darkest corners of the universe. We've seen "where'd the crew go?" movies before -- Star Trek Beyond just took another crack at it -- but we've never seen it with Anderson's baroque bloodlust.
Fences (2016)
This adaptation of August Wilson's Pulitzer Prize-winning play is a national service. Most of us didn't catch the playwright's sixth "Pittsburgh Cycle" installment when it debuted on Broadway in 1987, nor did we see Denzel Washington and Viola Davis in the acclaimed revival in 2010. Thanks to a commitment by Washington to film Wilson's body of work, the world can now witness this tightly wound examination of African-American life, adapted for film by Wilson himself (he completed the screenplay before his death in 2005). Washington's grasp on theatrical camerawork amplifies the speeches of his ex-Negro League ballplayer Troy. The patriarch is a man and a monster, a character we're all lucky to behold.
The Firm (1993)
The '90s were a golden era of sleek, movie-star-packed legal thrillers, and they don't get much better than director Sydney Pollack's The Firm. This John Grisham adaptation has a little bit of everything -- tax paperwork, sneering mobsters, and Garey Busey, for starters -- but there's one reason to watch this movie: the weirdness of Tom Cruise. He does a backflip in this movie. What else do you need to know?
First Reformed (2018)
With this austere story of a pastor suffering a crisis of faith, writer and director Paul Schrader is back in familiar territory: His most acclaimed work as a screenwriter, 1976's Taxi Driver, was a violent, disturbing portrait of a man consumed with guilt, rage, and indignation at the state of the world. First Reformed, which finds Hawke's troubled man of the cloth Toller advising a young environmental activist and eventually becoming obsessed with his righteous cause, examines ideas Schrader has returned to over and over, but it's shot and edited in a more controlled, restrained stylistic register than his previous movies. He's using the toolkit he first studied as a critic in his book, Transcendental Style in Film, applying the approach of masters like Robert Bresson and Theodor Dreyer to contemporary anxieties, obsessions, and debates. It's a movie that seeks to, in Schrader's own words, "maximize the mystery of existence" and it accomplishes its mission with rigor and, in its final moments, shocking power.
The Florida Project (2017)
Sean Baker's The Florida Project nuzzles into the swirling, sunny, strapped-for-cash populace of a mauve motel just within orbit of Walt Disney World. His eyes are Moonee, a 6-year-old who adventures through abandoned condos, along strip mall-encrusted highway, and across verdant fields of overgrown brush like Max in Where the Wild Things Are. But as gorgeous as the everything appears -- and The Florida Project looks stunning -- the world around here is falling apart, beginning with her mother, an ex-stripper turning to prostitution. The juxtaposition, and down-to-earth style, reconsiders modern America in the most electrifying way imaginable.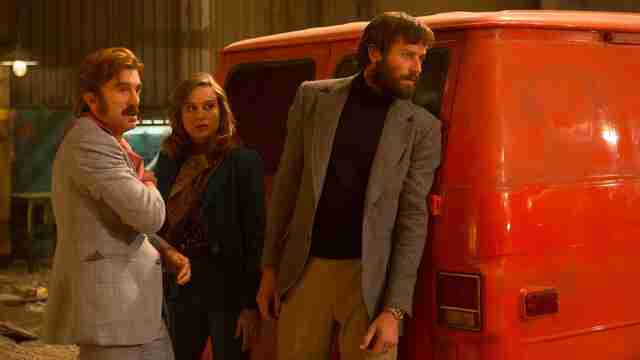 Free Fire (2017)
Cast from the molten barrels of Charles Bronson's many Smith & Wessons, this frenetic '70s throwback plays out as one prolonged shootout. What should be just-another-illegal-gun-deal-by-the-docks between a group of IRA fighters (led by Cillian Murphy), a skeezy arms dealer (Sharlto Copley), and two American representatives for the respective parties (Brie Larson and Armie Hammer) explodes into a firefight when one lower-rung goon accuses another of assaulting his sister at a bar the night prior. Each insult exacerbates the standoff, which director Ben Wheatley orchestrates with wailing bullets, chaotic camerawork, and salvos of clever banter, blurted out as the actors squirm across dirt floors to safety. By the end of Free Fire, limbs are torn through, blood is spilled, and your jaw is on the floor.
The Girl With All the Gifts (2017)
If you're fed up with "young adult dystopia," and equally over the zombie movie, The Girl with All the Gifts is good news. The movie combines both genres into one tasty combo plate that's unexpected at every turn. It's about a group of survivors who accompany a young zombie/human hybrid into the wilderness after their facility is invaded. A weird one, but it's also really quite good.
Good Time (2017)
In this greasy, cruel thriller from up-and-comers the Safdie brothers, Robert Pattinson stars as Connie, a bank robber who races through Queens to find enough money to bail out his mentally disabled brother, who's locked up for their last botched job. Each suffocating second of Good Time, blistered by the neon backgrounds of Queens, New York and propelled by warped heartbeat of Oneothrix Point Never's synth score, finds Connie evading authorities by tripping into an even stickier situation.
Groundhog Day
Try not to fall into a super-cynical slump while watching this Bill Murray comedy classic. Harold Ramis' award-winning flick sends Murray's weatherman to Punxsutawney, PA, where he reports on the town's titular festivities, enters a time loop, straightens out his life priorities, and tries to court Andie MacDowell. It's a hilarious '90s gem that has Murray transitioning from his shit-disturber film phase to his more world-weary one (also: a blessing in the form of under-appreciated actor Stephen Tobolowsky).
The Handmaiden (2016)
Some movies splash across the screen, others turn scenes into bold brushstrokes. The Handmaiden, an erotic thriller with twists and turns and thrusts aplenty, is Park Chan-wook's drip painting. Set in 1930s Korea, the movie follows Sook-hee, a pickpocket, who slips undercover into the staff of a sheltered heiress, with hopes of luring the deep-pocketed woman into the romantic grasp of her con-man partner in crime. The problem: Sook-hee falls madly, lustfully in love with her target. In The Handmaiden, single, sensual drops -- a prolonged glance, the zipping up of a dress, whispered white lies -- fan out through the entire two-and-a-half-hour narrative into the unexpected. You will not see a craftier movie this year.
It Comes at Night (2017)
In this a post-apocalyptic nightmare-and-a-half, the horrors of humanity, the strain of chaotic emotions pent up in the name of survival, bleed out through wary eyes and weathered hands. The setup is blockbuster-sized -- reverts mankind to the days of the American Frontier, every sole survivor fights to protect their families and themselves -- but the drama is mano-a-mano. Barricaded in a haunted-house-worthy cabin in the woods, Paul (Edgerton) takes in Will (Abbott) and his family, knowing full well they could threaten his family's existence. All the while, Paul's son, Trevor, battles bloody visions of (or induced by?) the contagion. Shults directs the hell out of every slow-push frame of this psychological thriller, and the less we know, the more confusion feels like a noose around our necks, the scarier his observations become.
The Killing of a Sacred Deer (2017)
There's something off about Martin (Barry Keoghan), the surviving son of a man who died under the knife of surgeon Steve Murphy (Colin Farrell). At the beginning of spine-tingling Sacred Deer, Steve steps up to be a father figure to Martin, gauche and puzzling and bubbling with darkness. The relationship eventually sours, and it's from there that director Yorgos Lanthimos, known for bitter strains of magical realism, finds footing for an ice-cold rumination on regret and responsibility. Farrell is gifted unprecedented complexity in his Sophie's Choice, Nicole Kidman challenges him with every move, and Keoghan gives a performance that echoes Heath Ledger in The Dark Knight. It's a maddening and exhilarating time at the movies.
Lady Bird (2017)
The dizzying senior year of high school is the focus of actress Greta Gerwig's first directorial effort, the story of girl named Lady Bird (her given name, in that "it's given to me, by me") who rebels against everyday Sacramento, California life to obtain whatever it is "freedom" turns out to be. Set in the early 2000s, a time when Dave Matthews' "Crash Into Me" regularly melts hearts, Lady Bird charts a year-in-the-life through precision recreation of shared moments: the arguments with parents, the math quiz meltdowns, the arguments with parents, the life-or-death musical tryouts, the arguments with parents, the fleeting first-time sexual encounters that mean everything, and of course, the arguments with parents. (Arrives on Amazon Prime on June 3.)
Landline (2017)
This ripe, relationship comedy is set in the 1990s, a time of pay phones, cigarette-friendly bars, floppy disks, and harder-to-keep secrets. The writer-director's characters all have them: a rebellious high school senior (Abby Quinn) flirting with boys and heroin for the first time; her soon-to-be-married sister (Jenny Slate), who questions everything after a hookup with an old flame; their mother (Edie Falco), who works around the clock and takes flak from all involved; and their father (John Turturro), a wannabe playwright who may or not be carrying on a decade-long affair (the discovery of a dirty poetry stash sends the sisters hunting for answers). Like Obvious Child did for cautious millennial daters, Landline surveys and questions the value of steady relationships. The sprawling story tests Slate's dramatic chops (while feeding the former SNL player plenty of comedy gold), delivers newcomer Quinn a breakout role, and gives Robespierre the chance to whisk us around New York City with the cool of Woody Allen or Hal Ashby. Landline could be the set-up for a great television show, but as a movie, it's a daring and decadent slice of life.
The Lost City of Z (2017)
Director James Gray's account of explorer Percy Fawcett's lush and perilous journey through the Amazon is the rare film to capture and channel nature's bewitching power. Charlie Hunnam, rousing and physical, stars as Percy, a turn-of-the-20th-century military man who embarks to South America to map Bolivia and cleanse his family name of scandal. Months of starvation, illness, piranha-infested waters, and encounters with natives end with the near-discovery of a hidden, advanced civilization. Gray makes room for court scenes, WWI battles, tender family drama, and a musical score that can stand alone. But in the end, the verdant unknown of Amazonia that has its way with Fawcett and our senses, reflecting a profound component of human nature.
The Love Witch (2016)
Director Anna Biller's stylish film is both parody and incisive social commentary, telling the tale of a modern witch (Samantha Robinson) who uses her powers to seduce men. The Technicolor landscape, the cutting humor, and the pathetic men combine to make The Love Witch irresistibly attractive, much like its protagonist. You'll cringe and laugh in equal measure, but mostly you'll admire the confidence with which Biller creates her unique world. 
Margin Call (2011)
The mathematical headache of the 2008 financial crisis makes for profane drama in this steely debut feature from writer and director J.C. Chandor (A Most Violent Year). With a cast including Kevin Spacey, Jeremy Irons, Demi Moore, Stanley Tucci, and Zachary Quinto, the movie goes for the talky, put-down-filled tone of David Mamet's classic Glengarry Glen Ross, turning a world of spreadsheets, mortgages, and neckties into a verbal bloodbath. Sometimes it plays like comedy. But, mostly, it feels like a horror movie.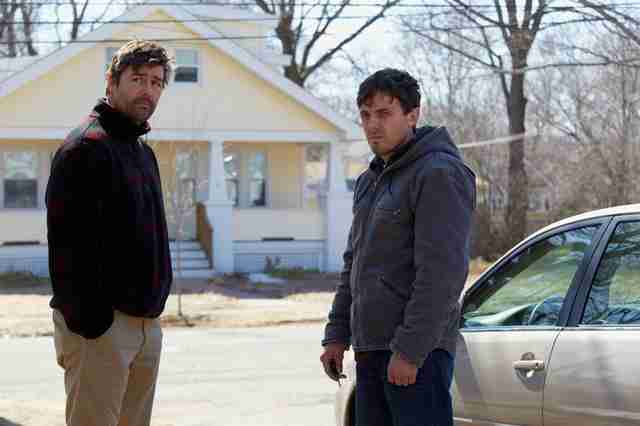 Manchester by the Sea (2016)
Clocking in at three hours, this story of a handyman (Casey Affleck) who returns home to care for his late brother's teenage son (Lucas Hedges) is an epic of intimate proportions. Affleck's character begins the movie shattered by grief. With each scene, be it a haunting memory, a hilarious back-and-forth with his nephew, or sudden silence so well-timed you feel the winter air fill your lungs, the actor reconstructs writer and director Kenneth Lonergan's jagged pieces into a recognizable figure. Manchester by the Sea is like a five-season series squeezed into a movie-length runtime, or better, an experiential microcosm strewn across one coastal Massachusetts town. Your tear ducts will be no match for this one.
Michael Clayton (2007)
George Clooney made a career out of playing gray knights, and his work as the title character in this icy New York thriller might be the pinnacle of his work. Clayton is a super-cynical, debt-ravaged "fixer," stuck doing damage control amid a massive class-action lawsuit. (Think Olivia Pope from Scandal, but somehow more intense.) He also plays poker, drives cars that explode, and does his best impression of Shiva, god of death. Tony Gilroy's Oscar-winning legal drama is addictive fun in that way complex conspiracy yarns can be, and it has a handful of memorable exchanges to boot -- wait till you see the final confrontation with Tilda Swinton.
Moonlight (2016)
Chronicling the boyhood years, teenage stretch, and muted adult life of Chiron, a black gay man making it Miami, this triptych altarpiece is at once hyper-specific and cosmically universal. Jenkins roots each moment in the last; Chiron's desire for a lost lover can't burn in a diner booth over a bottle of wine without his beachside identity crisis years prior, blurred and violent, or encounters from deeper in his past, when glimpses of his mother's drug addiction, or the mentoring acts of her crack supplier, felt like secrets delivered in code. Panging colors, sounds, and the delicate movements of its perfect cast like the notes of a symphony, Moonlight is the real deal, a movie that will only grow and complicate as you wrestle with it.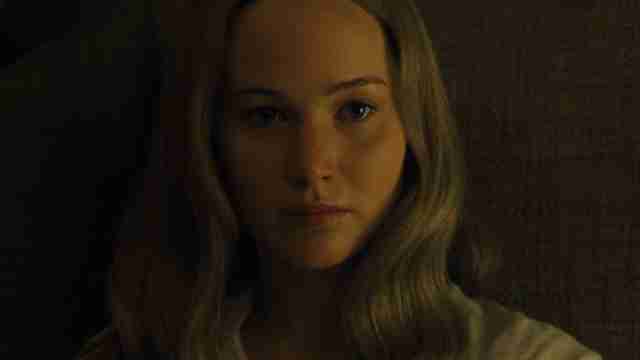 mother! (2017)
Love it or hate it: Those seem to be the only viable opinions when it comes to mother!, director Darren Aronofsky's allegorical take on the Bible and environmentalism. Jennifer Lawrence stars as the titular mother, whose partner (Javier Bardem) doesn't display much regard for her feelings when it comes to, say, allowing houseguests to absolutely trash their home. If infanticide and cannibalism aren't your bag, mother! may not be for you, but at the very least it's a daring attempt at reimagining the Western religious canon. 
Mulholland Drive (2001)
David Lynch intended to follow up his cult-favorite TV show Twin Peaks with an even dreamier series. That never happened, but the ditched pilot served as the basis for Mulholland Drive, a gorgeous, interpretable, mind-bending movie -- effin' art, man -- that draws from 100 years of Hollywood tropes. Naomi Watts plays an aspiring actress who befriends an amnesiac (Laura Harring). There are musical interludes, sexual encounters, and loads of non sequiturs. The flavor of mystery is baked into it all, but you're better off luxuriating in this surreal bath than scrutinizing the plot.
Nerve (2016)
Before they terrified you with Paranormal Activity 3 and 4, directors Henry Joost and Ariel Schulman made the social media paranoia doc Catfish, an essential document of pre-Tinder online dating. Their new movie Nerve, an Emma Roberts- and Dave Franco-starring techno-thriller about a deadly mobile-gaming app, splits the difference between visceral scares and sly social commentary. It's the rare movie that attempts to mimic the aesthetics of the internet -- emojis, text messages, Skype -- and mostly gets the details of the Pokémon Go era right while still providing old-fashioned scares.
Paterson (2016)
William Carlos Williams described his epic poem Paterson as an attempt to mirror "the resemblance between the mind of modern man and the city." Jarmusch's latest, which follows a guy named Paterson (Driver) who drives a bus around the city of Paterson, New Jersey, and writes poetry like his hero William Carlos Williams during his breaks, strives for similar observation. Very little happens in Paterson (the movie), though within its trials of everyday life, even the slightest tremble of Earth feels cataclysmic (a broken-down bus prompts many to wonder if it'll blow up into a fireball). Jarmusch finds poetry in the murmurs of a Thursday night bar crowd and the bouncing vistas out a bus window. Paterson (the man) senses it too, though a world urging him to publish, cash in, brand tests his eye. In Paterson, Jarmusch has art on the brain, and he makes some in the process.
Raging Bull (1980)
Recent boxing movies like Southpaw, Bleed for This, and Hands of Stone have often felt like male actor vanity projects, well-funded attempts to get super swole for the poster and nothing more. In more ways than one, the gravely serious thespians who star in these films are chasing the lead of Robert De Niro in director Martin Scorsese's boxing classic, but they often fail to notice what sets this acclaimed boxing tale apart: Jake LaMotta is not cool. He's pathetic. Ugly. Despicable. A fool. But we keep watching because of the depth of humanity De Niro, Scorsese, and writer Paul Schrader bring to the material. We keep watching because it's impossible to look away.
Saturday Night Fever (1977)
You know the songs by the Bee Gees and the iconic white suit, but there's more to this gritty slice of New York nightlife than John Travolta's killer dance moves. The story of tough-talking 19-year-old Tony Manero (Travolta) coming of age while taking the train into Manhattan is darker and heavier than the film's brightly lit poster implies. Saturday Night Fever is a movie bristling with anger, resentment, and the agony of dreams deferred. The baby-faced Travolta brings depth and swagger to Tony's tortured journey. And, yes, the soundtrack is incredible.
Silence (2016)
Martin Scorsese spent 20 years developing his adaptation of Shūsaku Endō's novel, the story of two Portuguese Catholic priests who travel to Nagasaki, Japan, to rescue their mentor from religious persecution, and it feels like the minimum time required. Silence is a weathered ark, wrestling with the power and pull of religion from a God's eye view. Sebastião (Andrew Garfield) arrives to Japan to push his scripture. Over his journey, lush, meditative, and bloody, thanks to the Japanese campaign to force Christian priests into apostasy, he will question everything, and beg his savior for guidance. Scorsese asks the Big Questions, making for the most challenging film of the year, beliefs be damned.
Starship Troopers (1997)
Paul Verhoeven is undoubtedly the master of the sly sci-fi satire. With RoboCop, he laid waste to the police state with wicked, trigger-happy glee. He took on evil corporations with Total Recall. And with Starship Troopers, a bouncy, bloody war picture, he skewered the chest-thumping theatrics of pro-military propaganda, offering up a pitch-perfect parody of the post-9/11 Bush presidency years before troops set foot in Iraq or Afghanistan. Come for the exploding alien guts, but stay for the winking comedy -- or stay for both! Bug guts have their charms, too.
Swiss Army Man (2016)
You might think a movie that opens with a suicidal man riding a farting corpse like a Jet Ski wears thin after the fourth or fifth flatulence gag. You would be wrong. Brimming with imagination and expression, the directorial debut of Adult Swim auteurs "The Daniels" wields sophomoric humor to speak to friendship. As Radcliffe's dead body springs back to life -- through karate-chopping, water-vomiting, and wind-breaking -- he becomes the id to Dano's struggling everyman, who is also lost in the woods. If your childhood backyard adventures took the shape of The Revenant, it would look something like Swiss Army Man, and be pure bliss.
Valerian and the City of a Thousand Planets (2017)
The world needs films like Luc Besson's Valerian and the City of a Thousand Planets. As the director did over a decade ago with The Fifth Element, the French filmmaker imagines a universe filled with wonderful and absurd sights: little critters that poop out marbles, aliens that fish for humans with giant hooks, heroes that dress like they got lost at a Tiësto concert, and a military commander played by jazz fusion legend Herbie Hancock. Like the Wachowskis' Jupiter Ascending or Alex Proyas's Gods of Egypt, it's an expensive disaster that will inevitably find a cult willing to worship it as the bizarre little marble excreted from a porcupine's butt that it is.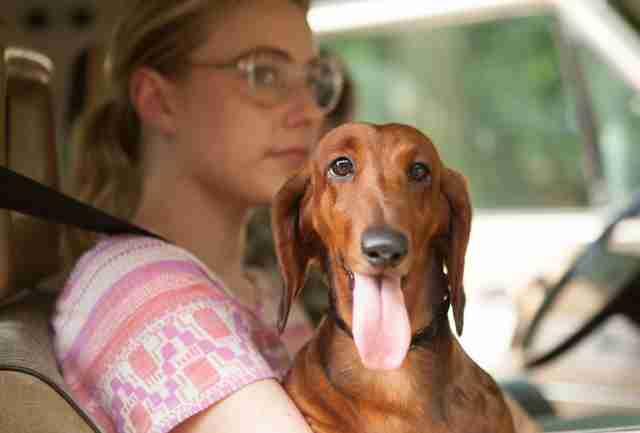 Wiener-Dog (2016)
Four vignettes -- the story of a boy caring for his first pup; Greta Gerwig as a soul-searching, pet-stealing suburbanite; a portrait of a college screenwriting professor; and an elderly dog owner's encounter with the younger generation -- comprise this wickedly comical, existentially provocative look at life with pets. Director Todd Solondz can be a cruel and unusual god to his characters, and while Wiener-Dog shocks, the movie has a fanciful side, sporting dancing-dog videos and plenty of aw-gosh cuddling. Owning a pet is a colossal emotional undertaking. Wiener-Dog is the rare movie that treats it like one.
What We Do in the Shadows (2014)
Taika Waititi, director of last year's Hunt for the Wilderpeople and the upcoming Thor: Ragnarok, and Jemaine Clement of Flight of the Conchords co-directed this hysterical, horrifying mockumentary about a group of vampires forced to share a house in Wellington, New Zealand. Life as an immortal bloodsucker isn't all it's cracked up to be -- the living accommodations alone are a nightmare. What We Do in the Shadows explores every possibility with crackling wit.
Winter's Bone (2010)
Jennifer Lawrence's breakout role, which earned her an Oscar nomination, depicts with unflinching realism the bleak, poverty-stricken world of the Ozarks and the criminal enterprises that operate within it. Lawrence plays a teenager who must find her missing father to avoid losing the house where she cares for her mother and younger siblings. It's a dark, disturbing examination of life in a part of America that's often forgotten, and director Debra Granik (Leave No Trace) shows a deft touch in avoiding sentimentality while honing in on the deep and complicated personal relationships that define most small, rural communities. 
Wonder Boys (2000)
Cast against type as a creative writing professor at a Pittsburgh college, Michael Douglas gives one of his funniest performances in this adaptation of writer Michael Chabon's poignant campus novel. Though he's not playing an oily rich guy, Douglas still has that sleazy charm, which he uses to manipulate the people around him. Director Curtis Hanson, fresh off the success of L.A. Confidential, makes the academic world of department meetings and cocktail parties come alive with spark and wit.
You Were Never Really Here (2018)
You've seen hitman movies, but you've never seen Lynne Ramsay's hitman movie. The Scottish director, who many first discovered with 2002's elliptical nightlife odyssey Morvern Callar, can take a John Wick-ian premise and invest it with new meaning by reframing it from an askew angle. This crime story, adapted from a novella by Bored to Death writer Jonathan Ames, is about an ex-soldier named Joe (Phoenix) who finds himself tasked with recovering a kidnapped girl amidst a sinister political conspiracy involving human trafficking. What makes it so special? Between Phoenix's muted performance, Jonny Greenwood's string-drenched score, and Ramsay's expressive jump-cuts, every image crackles with energy, style, and possibility. It's a death-obsessed movie vibrating with life.
Young Adult (2011)
Mavis Gary, the protagonist of Jason Reitman's acerbic dark comedy Young Adult, is a jerk. She's got a drinking problem, a failed marriage, an unfulfilling career as a ghostwriter, and a tendency to greet every person she meets on a trip back to her hometown with barely concealed contempt. And, yet, Charlize Theron's clever performance and Diablo Cody's sharp script make you understand Mavis' plight without sacrificing the bitterness that makes her such a captivating character. It's a high-wire act that the movie nails in its brisk runtime. By the end, you might not want to hang out with Mavis, but you at least know where she's coming from.
Zodiac (2007)
David Fincher's period drama is for obsessives. In telling the story of the Zodiac Killer, a serial murderer who captured the public imagination by sending letters and puzzles to the Bay Area press, the famously meticulous director zeroes in on the cops, journalists, and amateur code-breakers who made identifying the criminal their life's work. With Jake Gyllenhaal's cartoonist-turned-gumshoe Robert Graysmith at the center, and Robert Downey Jr.'s barfly reporter Paul Avery stumbling around the margins, the film stretches across time and space, becoming a rich study of how people search for meaning in life. Zodiac is a procedural thriller that makes digging through old manilla folders feel like a cosmic quest.
20th Century Women (2016)
If there's such thing as an epistolary movie, 20th Century Women is it. Touring 1970s Santa Barbara through a living flipbook, Mills's semi-autobiographical film transcends documentation with a cast of wayward souls and Jamie (Zumann), an impressionable young teenager. Bening plays his mother, and the matriarch of a ragtag family, who gather together for safety, dance to music when the moment strikes, and teach Jamie the important lesson of What Women Want, which ranges from feminist theory to love-making techniques. The kid soaks it up like a sponge. Through Mills's caring direction, and characters we feel extending infinitely through past and present, so do we.
Sign up here for our daily Thrillist email and subscribe here for our YouTube channel to get your fix of the best in food/drink/fun.